Writer and 225 contributor Maggie Heyn Richardson shares some insights from researching her new book, Hungry for Louisiana, An Omnivore's Journey, out now from LSU Press.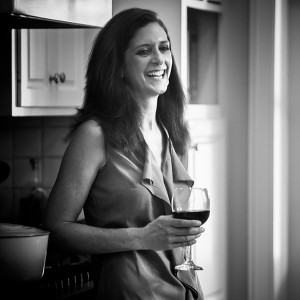 Revelations about Louisiana foodways can emerge in the unlikeliest of places, like say, on a paper napkin ring.
I was eating lunch in Burnside with former Jambalaya Festival cook-off champion Jody Elisar when he attempted to describe what jambalaya rice looks like when it's cooked right.
"The rice has to pop," Jody told me between bites of cold seafood salad. (He doesn't eat restaurant jambalaya.) He picked up the unfurled napkin ring, borrowed my pen and drew a picture. The resulting image looked like a skinny headless alien with ends slightly split and with a thin line down the middle. The right amount of heat, he said, makes the rice burst ever so slightly. Apply too much and it splits clear in half; apply too little and it won't pop at all. No wonder it's so hard to win the Jambalaya Festival cook-off, which takes place in Gonzales every year on Memorial Day weekend. And, oh yeah, contestants can only cook in cast-iron pots over a hardwood fire.
I hit the road to find gems like these related to eight fundamental Louisiana foods. One scalding June day, I slurped down a cardamom snoball at Hansen's Sno-Bliz in New Orleans while Ashley Hansen and I talked about the art of selecting the perfect block of ice. That fall, I hauled my husband clear up to the northwest Louisiana town of Zwolle where we watched the Tamale Fiesta queen set down her tiara and win a hot tamale-eating contest.
Researching Hungry for Louisiana enabled me to see with fresh eyes how pure our food culture is. That's saying something in a time when worldwide sensibilities about food have become so "shared," and thus, so similar. Leave the state and you won't find a gastronomic tableau quite so specific, seasonal and rhythmic. And you certainly won't find one so completely wired for enjoyment. hungryforlouisiana.com