Viral social media posts about #225Day (or 02/25) were just the start of a newfound appreciation of the 225 area code. Now, a new festival kicking off Saturday, Feb. 25, aims to become an annual celebration of Baton Rouge culture.
Created to showcase local businesses, organizations, artists and vendors, the 225 Fest will debut in downtown Baton Rouge on Fourth Street and at The Capitol Park Museum. The event will feature art walks, a mini health fair, panel discussions and food trucks, plus live music in honor of the 50th anniversary of hip-hop. The full performer lineup has not yet been released, but for now, you can count on the Baton Rouge band Universal Language and DJ Atwice on the main stage. 
Everyone should get there early and bring cash, as there will be lots to do and see, according to organizer Myra N. Richardson, a serial entrepreneur and philanthropist behind local businesses Red Torch Consulting and Louisiana Live.
As an activist and community leader, Richardson says she is on a mission to invest in young professionals the same way the city has done for her. 
"I don't think I want a seat at the table anymore. I'm interested in building a new, more inclusive table for everyone. That's what 225 Fest is about: making a new table and reimagining Baton Rouge," Richardson says. 
The local vendors at the festival each have their own rich histories in the city, such as Leroy's LipSmack'n Lemonade. What started out as a front-yard stand by then-6-year-old Leroy Hayward III—who had recently been diagnosed with autism and wanted to donate his profits to his doctors at the Children's Hospital New Orleans—is now famous inside Tiger Stadium and local grocery stores. A local American Sign Language program, Feel Seen Today, will also have a set up for attendees to explore its mission to help bridge the gap between the hearing and deaf community. Empire Wingz will be serving its top-ranked wings.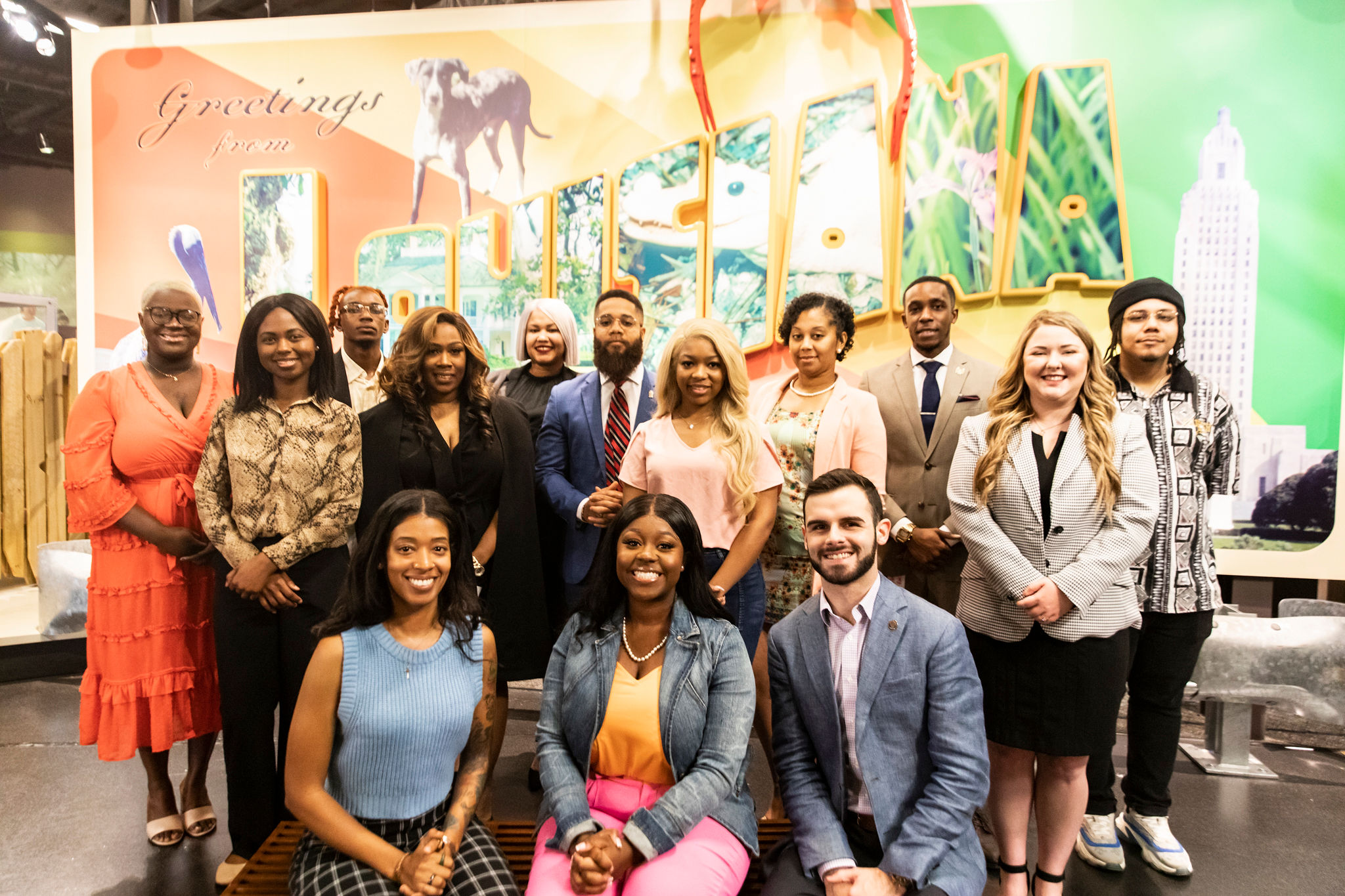 Children will have a space for activities inside the Capitol Park Museum while a millennial party will take place outside—all part of the festival's mission to celebrate all. Richardson says we need to show everyone that they are valuable to this city, regardless of age or background.
"Baton Rouge is not just a retirement city, it's not just a college town, it's not just somewhere for children and families," Richardson says. "Everybody has a place here. I want to cater to every age group and every demographic."
225 Festival is set for Feb. 25, 10 a.m. to 2 p.m. The event will be free to attend. Check out its website to RSVP and follow its Instagram at @225Fest for upcoming scheduled vendors and artists.