Fall is in full swing, but spooky season is just getting started.
There's no shortage of fall fun and Halloween activities to do in Baton Rouge this month.
Whether you're looking for a fright or want to play it safe with trick-or-treating, here are some seasonal happenings all around the Capital City. What other fun are you getting up to this year? Tell us at [email protected].
---
The 13th Gate 
Known as one of the most frightening attractions in the country, The 13th Gate has officially kicked off another season of spooks. With 13 scary sections, this haunted house is not for the faint of heart. Tickets start at $30 for general admission and can be purchased here. Three Roll Estate, the distillery next door to The 13th Gate haunted house, has also prepped a special menu of $5 Halloween-themed cocktails for the occasion.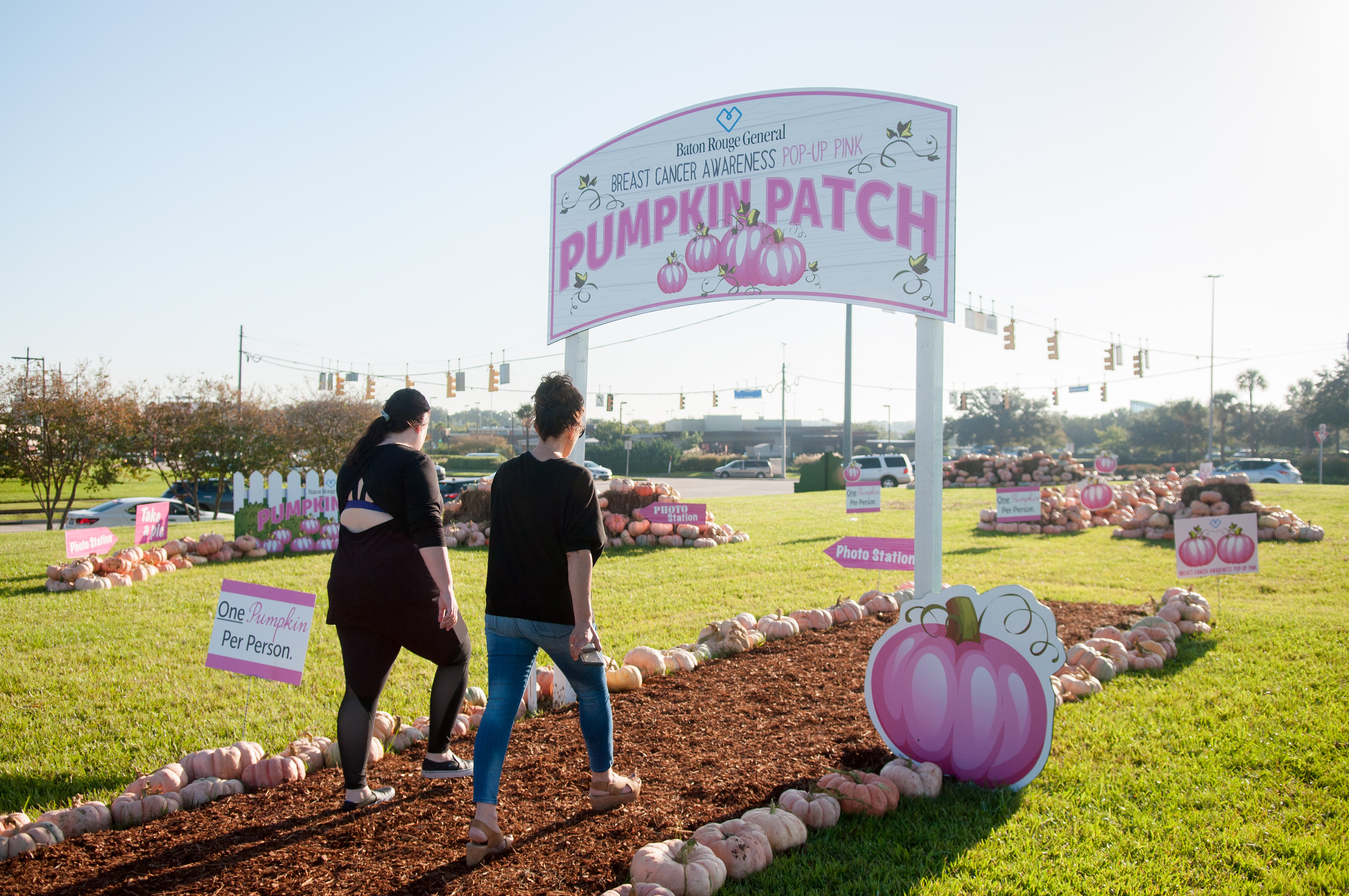 Pop-up Pink Pumpkin Patch
Pink pumpkins are back at Baton Rouge General. This year, the patches at the Bluebonnet, Mid City and Ascension campuses will have thousands of peachy and pink pumpkins that visitors can take selfies alongside. Each guest is free to bring a pumpkin home. The exact date the pumpkin patches will pop up will be a surprise, so watch the hospital's social media this month for an announcement. It's all part of the "Protect Your Pumpkins campaign" reminding women ages 40 and older to get their annual mammograms.
---
Haunted car washes 
Geaux Clean Car Wash is giving out scary good car cleanings this October. On four spooky days, Geaux Clean will transform its car wash into a Halloween Tunnel of Horror at its O'Neal Lane, Corporate Boulevard, Siegen Lane and Wax Road locations. Get a fright and a clean car all in one trip. More details about the Halloween Tunnel of Horror are coming soon. Dates and more information can be found on Geaux Clean's Facebook.
---
Corn Maze at Burden
The LSU Rural Life Museum and the LSU AgCenter Burden Museum & Gardens will have a corn maze and other Halloween festivities throughout October. After you meander though The Corn Maze at Burden, you can participate in other activities such as crafts, satsuma picking and petting farms. The Corn Maze is open every Saturday in October. Tickets are $15 a person and are free for children two and under. Other events include Harvest Day (Oct. 2), Haints Haunts and Halloween (Oct. 31) and more. Find it all at lsu.edu/botanic-gardens. Looking for more corn mazes? Check out this story from 225's archives.
---
Trick or Treat Down the Row
Bring your family to LSU's Sorority Row Sunday, Oct. 24, for an evening of fun and safe trick-or-treating. Come in your best costumes and visit LSU's sorority houses for sweet treats and other activities. This event is open to all families in the Baton Rouge area. Trick or Treat Down the Row will be from 3-5 p.m. at West Lakeshore Drive. More information will be posted on LSU Panhellenic's Instagram.
---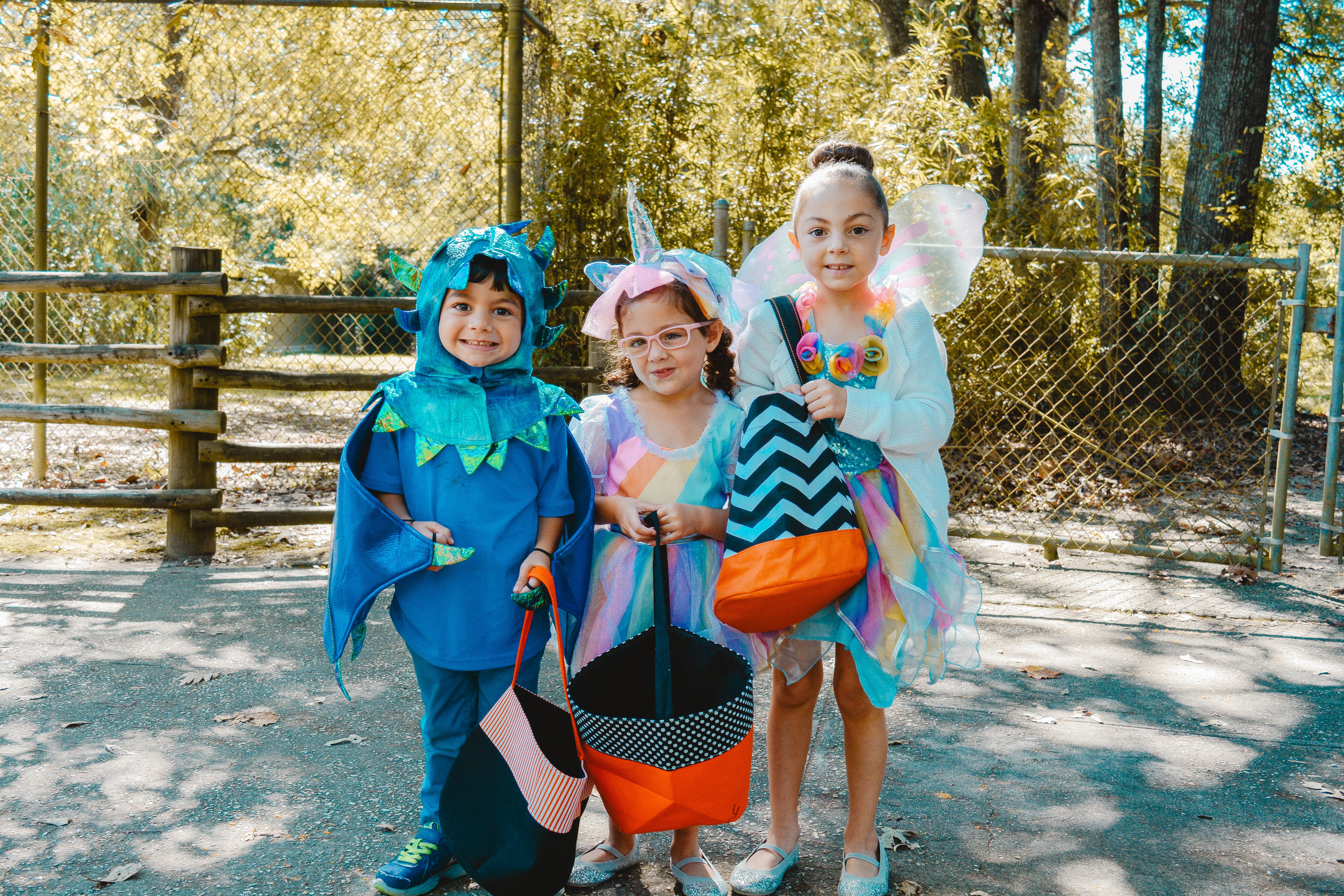 Boo at the Zoo
BREC's Baton Rouge Zoo is getting into the Halloween spirit this month with Boo at the Zoo. Guests of all ages are encouraged to attend in their best costumes. There will be festive photo opportunities throughout the Zoo along with Halloween-themed activities. It's sure to be a wild time. Boo at the Zoo will take place Oct. 16-17 and 23-24. Guests will be charged regular zoo admission. More information can be found here.
---
Rocky Horror Picture Show and 'Addams Family' Spoof Night at Manship Theatre 
Enjoy two Halloween movie classics at the Manship Theatre Friday, Oct. 29. Up first, a comedic take on the 1991 film The Addams Family. Local comedy troup The Family Dinner will celebrate the iconic Halloween flick with jokes, improv skits and comedic cometary. After Spoof Night, Manship Theatre will have a late-night showing of The Rocky Horror Picture Show. Spoof Night begins at 7 p.m. and tickets are $12. The Rocky Horror Picture Show will play at 10:30 p.m. and tickets are $17. More information about both events can be found here.