Lauren LeBlanc Haydel is bringing the flair of New Orleans to Baton Rouge via the area's very first Fleurty Girl location, which opens June 15 in the former home of Mid City Mercantile on Government Street. 
Haydel started the Fleurty Girl brand in 2009 after struggling to find cute, women's-fit t-shirts to wear for game days and events in New Orleans. She originally operated Fleurty Girl out of her house, hoping that the brand would catch on with locals. With soon-to-be nine locations, it's safe to say it's achieved that—now known a hub for decor, glittery jackets, Mardi Gras apparel and much more. 
"We want you to walk in here, shop, have fun, smile and laugh," Haydel says about her store. "No matter what you're going to be doing that day or that weekend, you'll find something to be the best dressed at the game, the parade, the party or whatever you're celebrating. Fleurty Girl wants to help you look over-the-top good."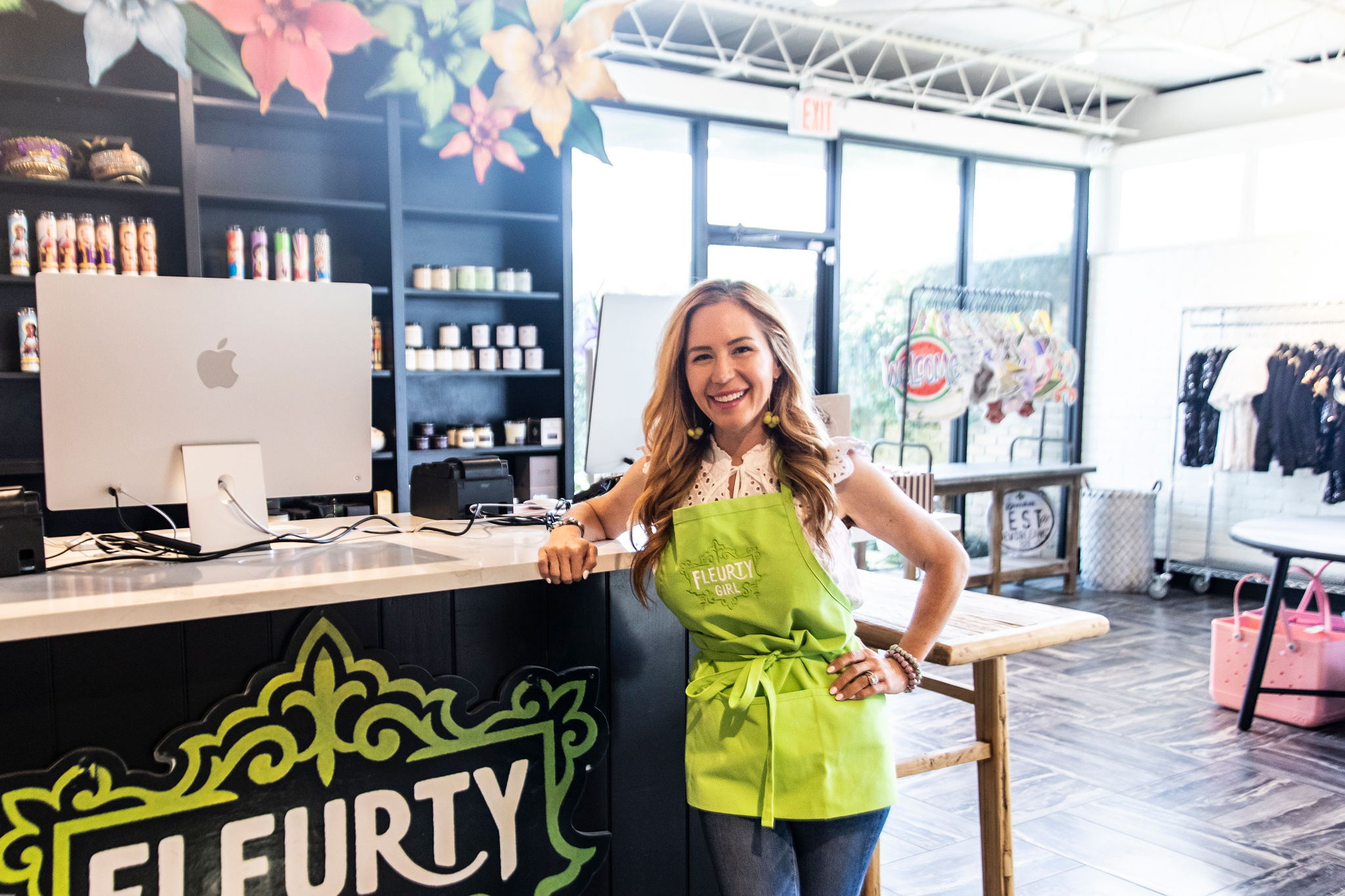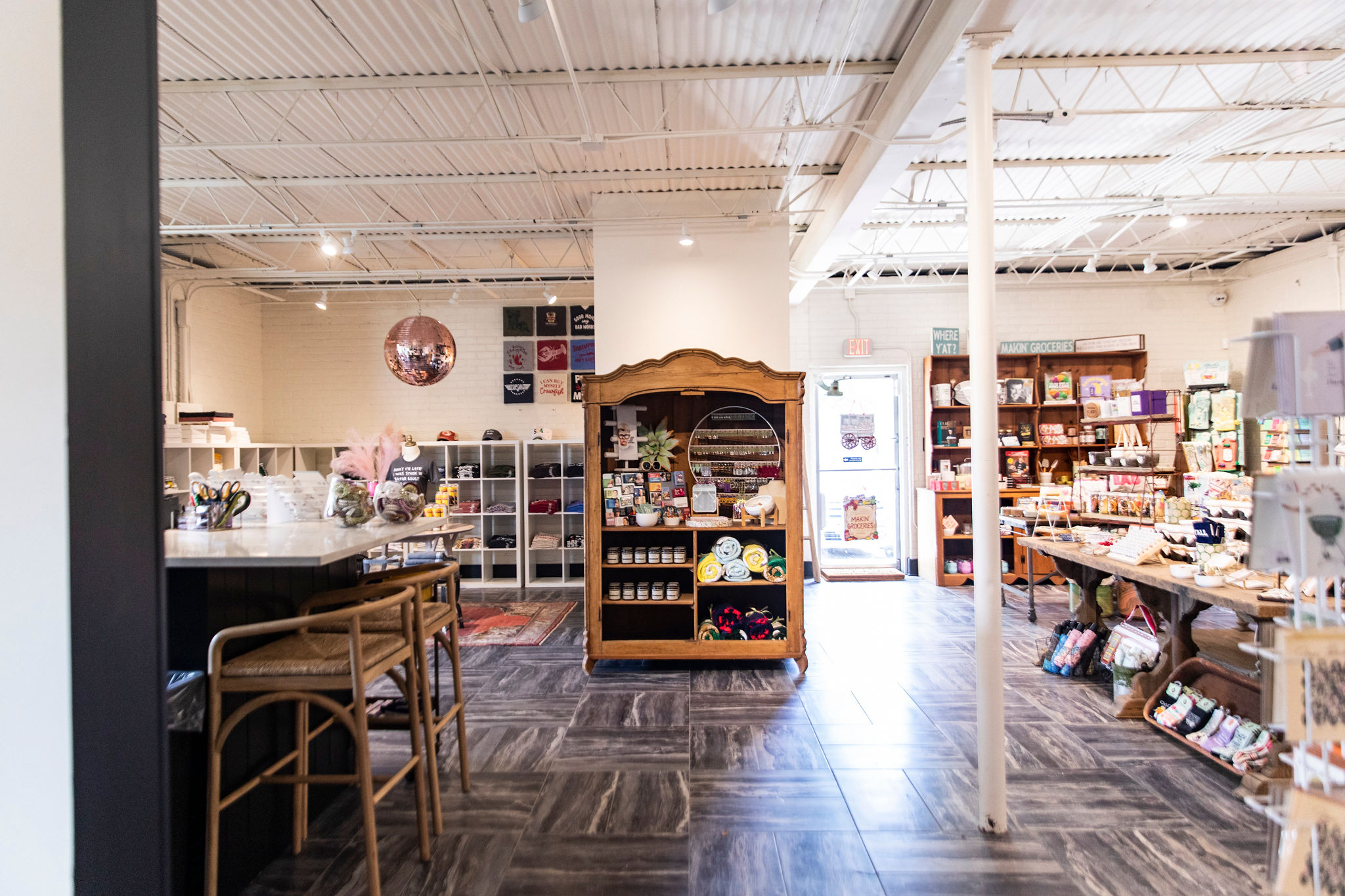 Haydel says patrons have asked her to open a Baton Rouge location since she opened Fleurty Girl 14 years ago. Finally, things fell into place when Mid City Mercantile announced it would close in April. The stylish shop was already built out to her liking and the location in Mid City seemed to fit her brand. 
Haydel says she's also excited to have her new store so close to other New Orleans staples like French Truck and Barracuda Taco Stand along Government Street. 
"Fleurty Girl belongs in Mid City," she says. "This is our place, without a doubt, and I'm so excited to be part of this rebirth. It sounds like a lot is happening in this area, and we want to be on the front end of that…This is our vibe. Mid City fits Fleurty Girl completely, so it was just a no brainer. If  this building was on another side of town I don't know if it would have been this perfect."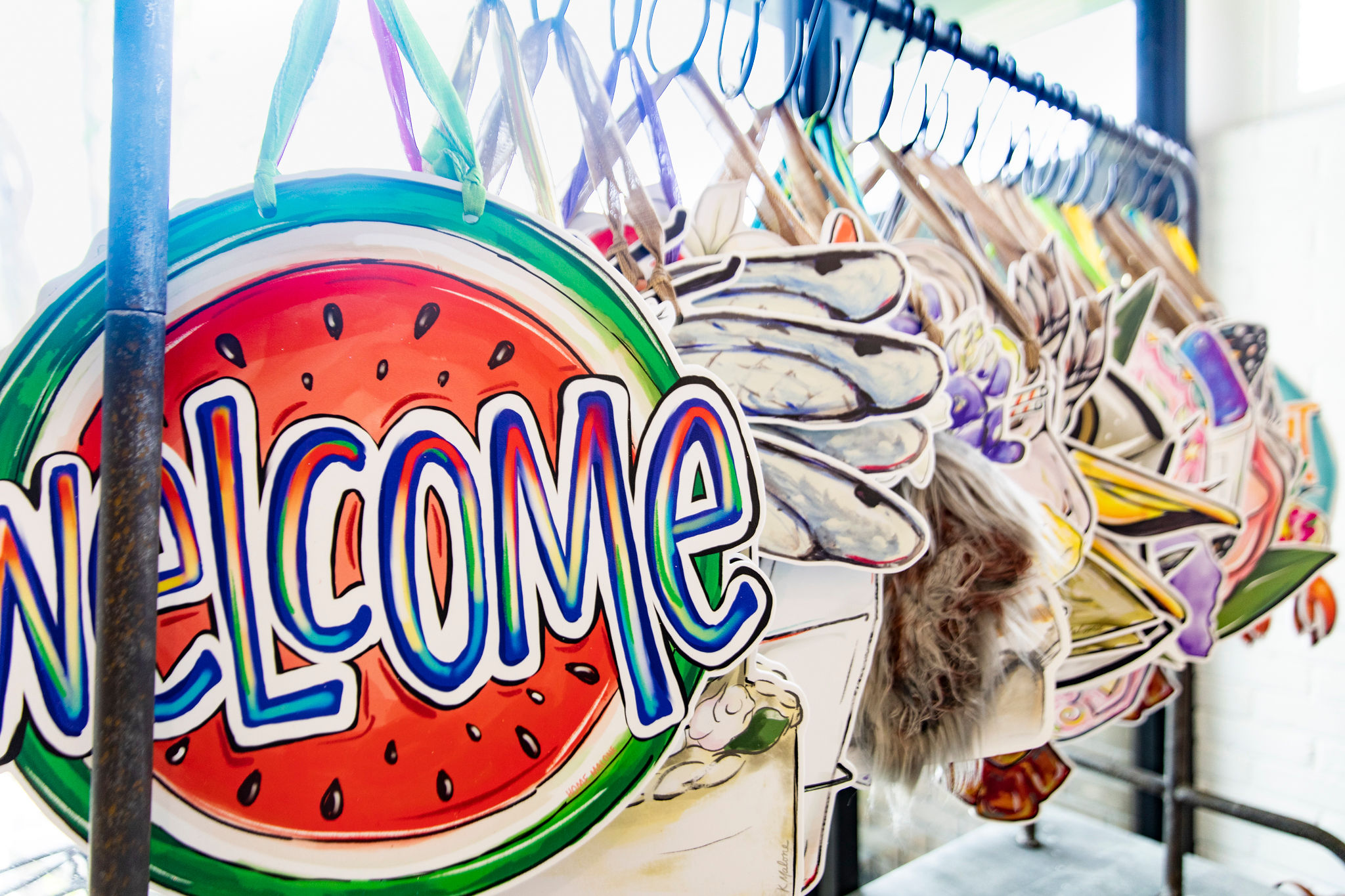 Inside the new location, shoppers will find Fleurty Girl staples like soft t-shirts, shelves of candles, funny dish towels, cook books, door hangers, stationery and pretty much everything else. Of course, Haydel had to add a few more Baton Rouge-themed items to the store, like Mid City shirts, purple and gold sequined jackets and even a prayer candle featuring Gordon McKernan's likeness. 
"We brought the 504 to the 225 with a couple extra things that would just be found here," she says.
The shop is also fully stocked with all the purple and gold, from face glitter and custom sunglasses to headbands and t-shirts for LSU fans looking to stock up ahead of football season or for a trip to Omaha. 
Haydel and her team have worked hard to get the new shop up and running for Baton Rouge. She says she received the keys to the space in early June and began filling it with quirky pieces immediately. 
"I told the team, 'How do you eat an elephant? One bite at a time. Just pick up a box and figure out where we're gonna put it' and we did it," she says. "This is the fastest we've ever opened a store but we knew we needed to do it quickly. It was just ready for us." 
Haydel says the shop has another feature that no other Fleurty Girl has: Two hair salon booths and one nail salon. She calls the additional spaces "a little lagniappe" for the new store. The nail salon and one of the hair salons are already occupied by Scott Brewer and The Nail Room by Charmell, but Haydel says she's looking for someone to move into the second hair booth as soon as possible.  
"Fleurty Girl is all about looking good and feeling good," she says. "And, now you can do that from head to toe."
With the new store in Baton Rouge and all three of her children studying at LSU, Haydel says she'll be making more trips from New Orleans to the Capital City. She even plans on finishing her degree in Mass Communication at LSU. 
Check out all the work Haydel and her team have completed for Fleurty Girl's grand opening this Thursday, June 15. The store opens for business in Baton Rouge at 10 a.m. Fleurty Girl is at 3622 Government St.