---
BEST CATERER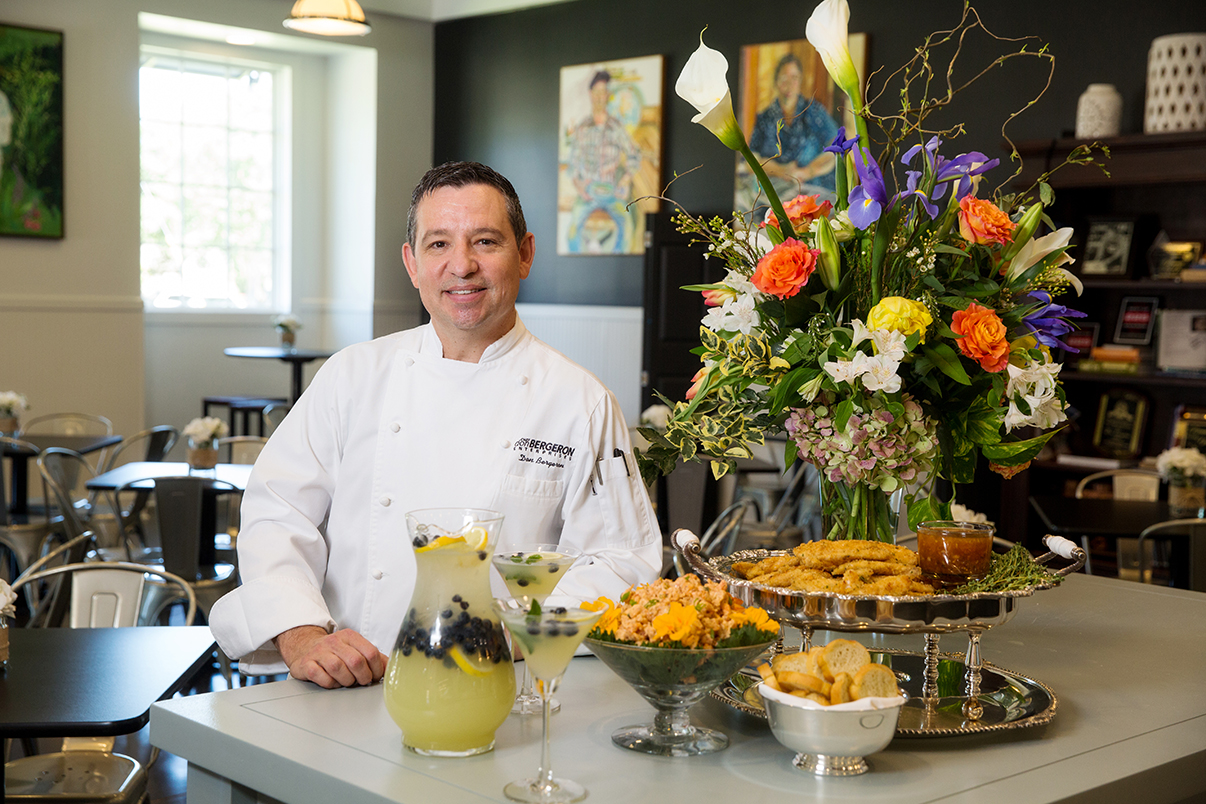 Chef Don Bergeron Enterprises – 28.3%
Good catering goes a long way at any Louisiana function. Luckily for Baton Rouge, Chef Don B. has got it covered. From weddings to class reunions to office lunches to tailgate parties, the chef is serving up everything from killer tortes to expertly blackened chicken tenders with Jack Daniel's Barbecue Sauce. In between events, get your fill of the chef's food at Bergeron's City Market on Jefferson Highway. chefdonb.com
Runners up:
• Gourmet Girls – 17.6%
• Unique Cuisine Catering Company – 14.6%
• Kalurah Street Grill Catering – 8.9%
• Heirloom Cuisine – 8.6%
---
BEST LOCAL SHOP FOR CHILDREN AND INFANTS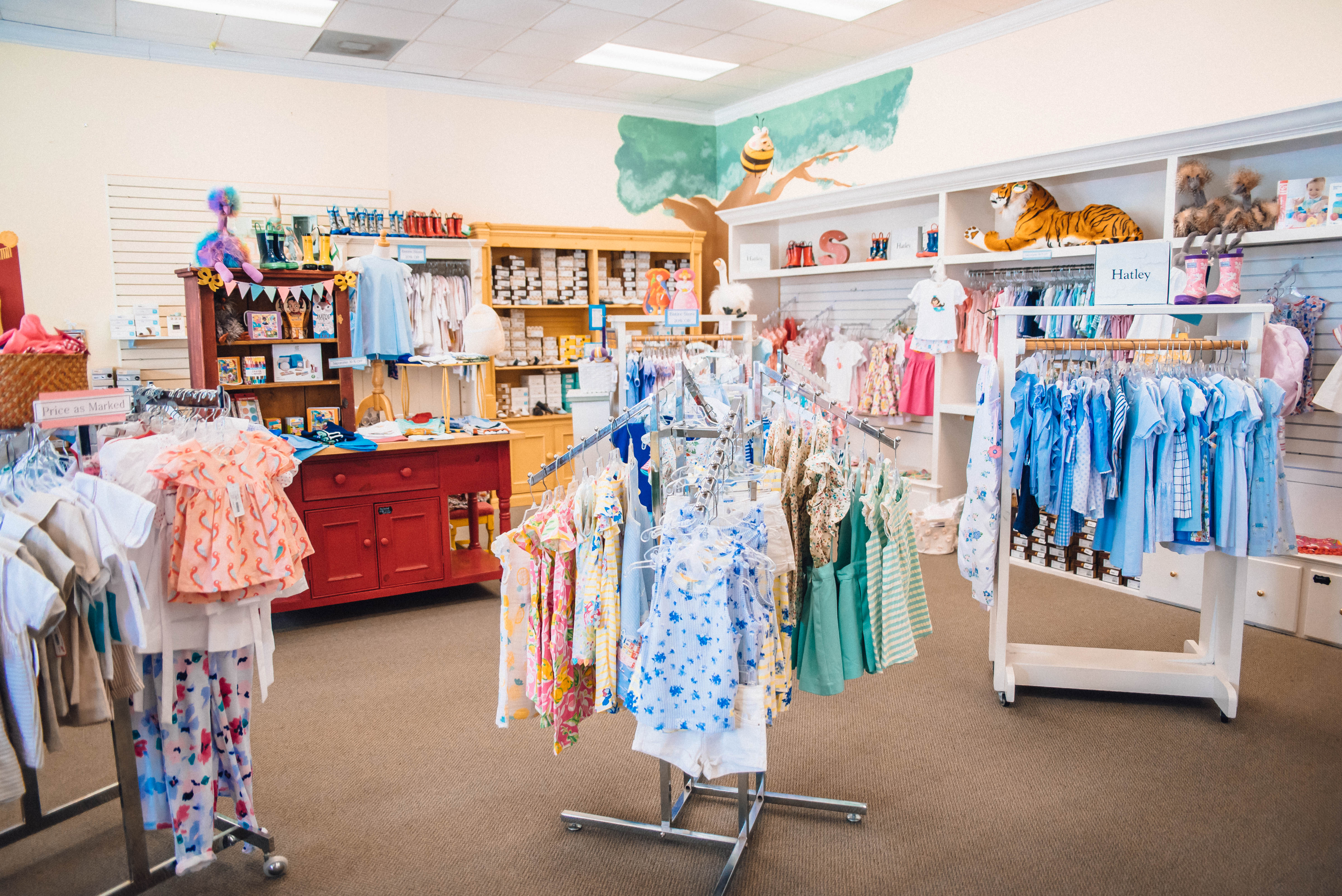 Oh Baby! – 25.3%
Who says babies can't be stylish? Oh Baby! outfits newborns to preteens in colorful, classic garments. The shop specializes in meeting all your layette needs, from handcrafted daygowns to diaper bags. Set up a baby registry before your shower so your guests can shop local—your cutie deserves it! The shop even has a gift wrapping station. ohbabychildren.com
Runners up:
• Victoria's Toy Station – 21.9%
• Giggles Baton Rouge – 13.9%
• Lulu & Bean – 13%
• Once 'N' Again Children's Consignment – 11%
---
BEST COSTUME/PARTY SHOP
Party City – 31.8%
It's Halloween, and you have no idea where you're getting your costume this year. It's mom's birthday, and you need balloons immediately. Your little sister just graduated from college, and you're in search of a "congrats" banner. When the sudden need for costumes or party supplies arises, this national chain with two local spots has pretty much everything you need. partycity.com
Runners up:
• Party Time – 25%
• Time Warp – 16.5%
• Parties Start Here – 10.2%
• Party Paradise – 9.6%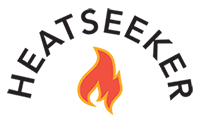 HEATSEEKER: Party Time
Another local business on the verge of unseating a national chain: Party Time, home to one of the city's widest collections of party supplies, extravagant costumes, specialty cake decorating accoutrements and beyond. Party City dominates the Costume/Party Shop category, but Party Time is closing the gap. This year's difference was less than 7%.
---
BEST LOCAL GROCERY STORE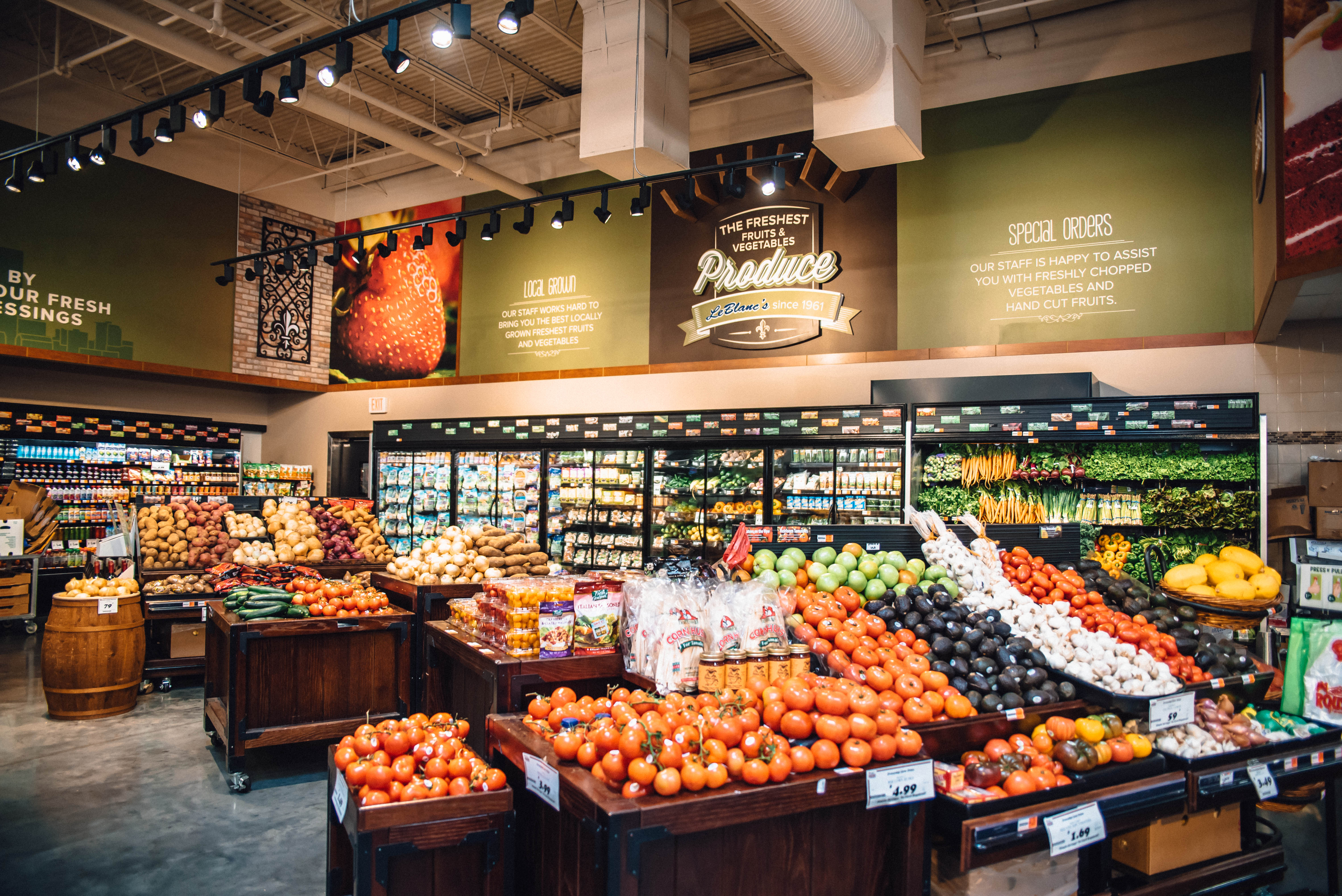 Rouses Markets – 34.5%
Fresh groceries are a mainstay at Rouses Markets, and the Louisiana chain is full of plenty of local products. But if you're so hungry that you just can't wait to get home with your groceries, check out the Rouses deli, delicious fresh Italian-style pizza, and housemade tortilla chips, which are great with Rouses' original recipe guacamole. Or, use Rouses' new grocery delivery service and get those fresh foods delivered straight to your door. rouses.com
Runners up:
• Calandro's Supermarket – 16.7%
• Calvin's Bocage Market – 14.1%
• Alexander's Highland Market – 11.9%
• Oak Point Fresh Market – 10.7%
---
BEST LOCAL SHOP FOR HOME DECOR/GOODS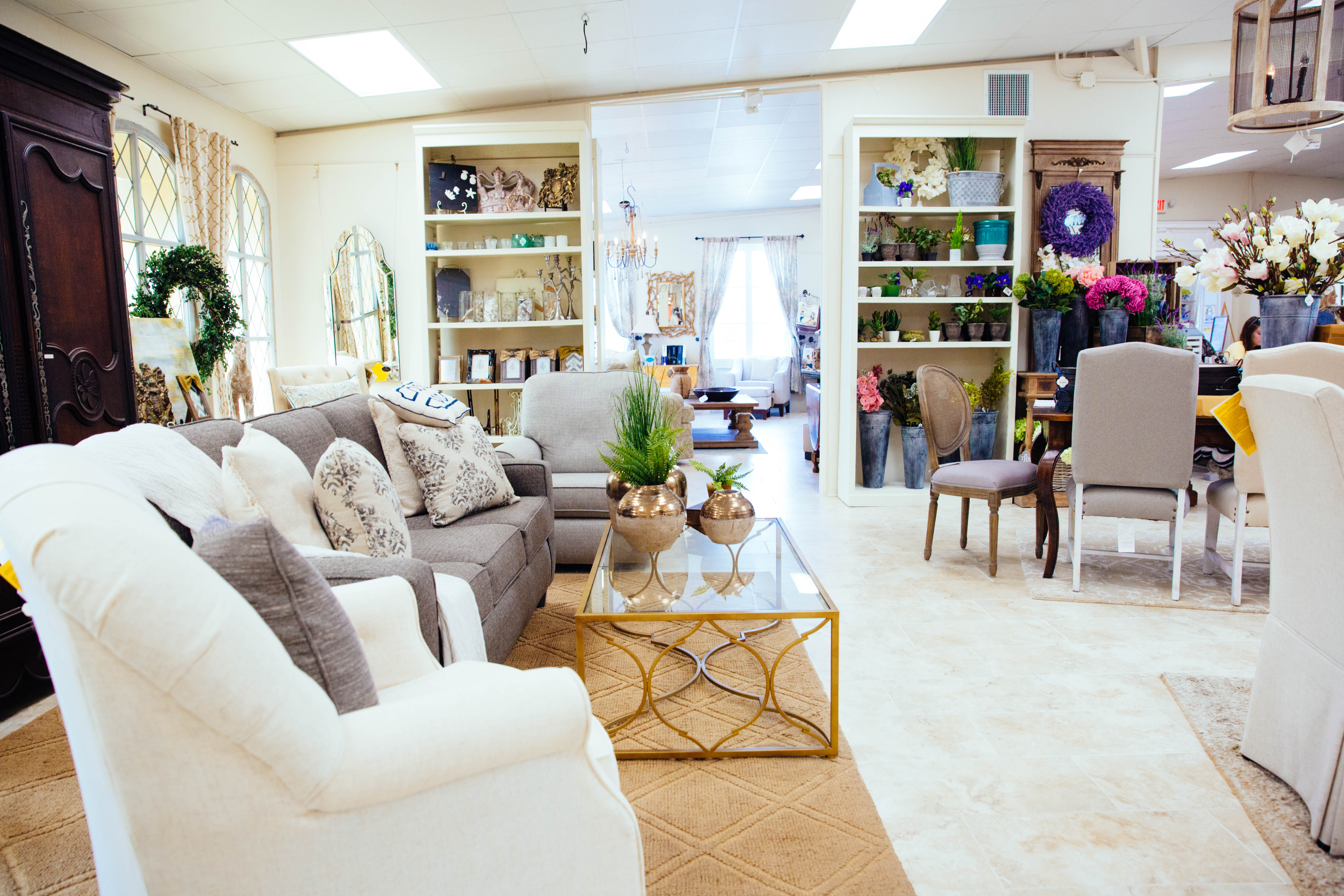 The Royal Standard – 36%
Want your home to look like it was crafted by the gods of interior design? The Royal Standard's home goods—stunning orb chandeliers, serene watercolor paintings, stylish doormats—will have your humble abode as pretty as a polished Instagram post in no time. theroyalstandard.com
Runners up:
• Lancaster House – 16.1%
• The Market at Circa 1857 – 10.6%
• Drusilla Imports – 9.8%
• The Foyer – 8.4%
---
BEST HOTEL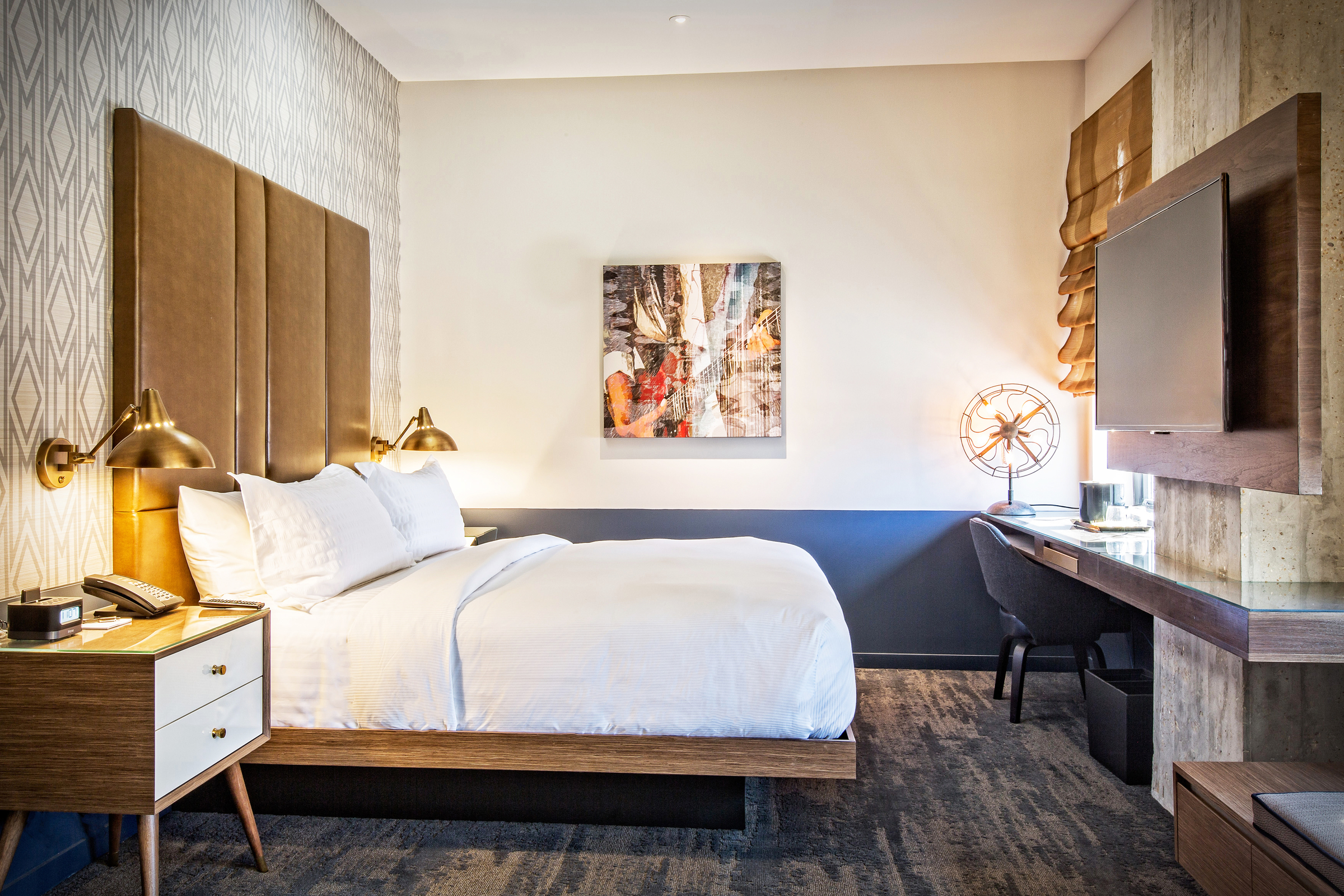 Watermark Baton Rouge – 29.6%
The Watermark is drenched in golden light—and that's just the lobby. The downtown hotel has beautiful architecture, stylish rooms and endless amenities, including river views, spa-like bathrooms and two onsite restaurants. It's the picture of modern luxury, but also a piece of history: The renovated 1927 building was Baton Rouge's first-ever skyscraper. watermarkbr.com
Runners up:
• L'Auberge Casino & Hotel – 23.7%
• Renaissance Baton Rouge – 16.4%
• Hilton Baton Rouge Capitol Center – 14.6%
• Hotel Indigo – 10.1%
---
BEST LOCAL MEN'S CLOTHING STORE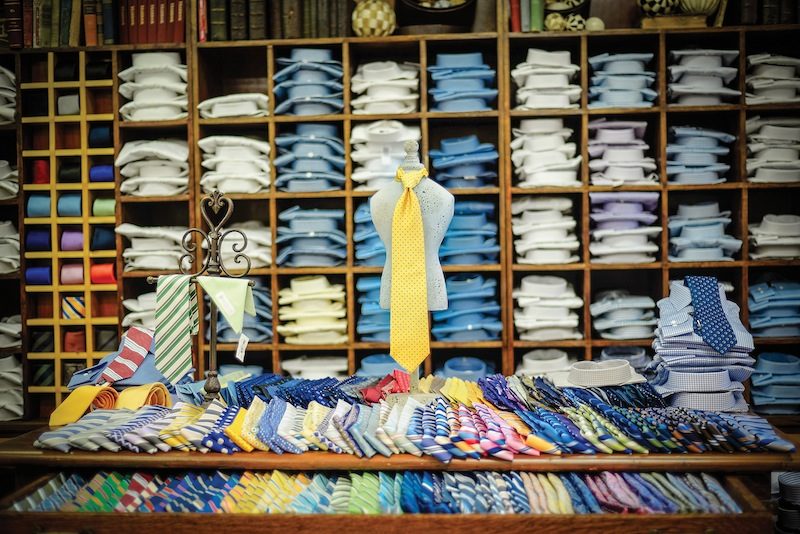 Carriages Fine Clothier – 32.5%
To paraphrase the great band ZZ Top, everyone's crazy 'bout a sharp dressed man. Carriages Fine Clothier makes it easy for guys to be that sharp with its array of styles, from the trendy—like fluffy True Grit pullovers—to the traditional, like pristine polos. And fellas, don't forget to accessorize: Carriages has awesome watches and belts. carriagesbr.com
Runners up:
• Perlis Clothing – 26.5%
• McLavy Ltd. – 16.5%
• Harper's Haberdashery – 14.7%
• Martinez Custom Clothier – 9.8%
---
BEST LOCAL WOMEN'S BOUTIQUE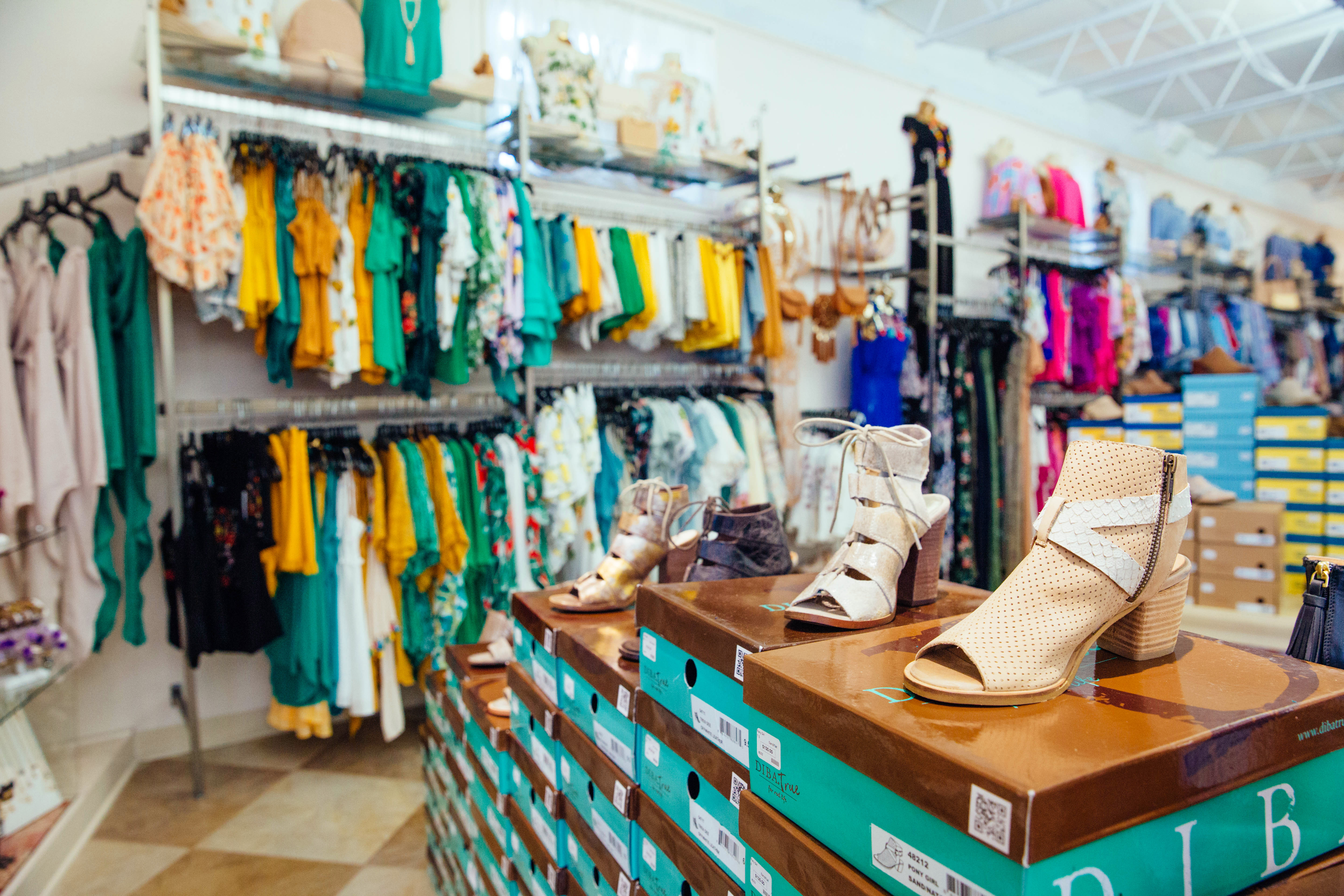 Bella Bella – 26.1%
Bella Bella doesn't just scream vibrance, it shouts it from the rooftops. The boutique's clothing offerings are practically effervescent, from bubbly separates to its massive collections of on-trend necklaces, earrings, sandals and heels. So, make some lemonade wearing a flowing summer top patterned with big yellow lemons, or make a splash with a tie-front seashell blouse. You can't go wrong here. bellabellashop.com
Runners up:
• Posh Boutique – 16.2%
• Hey, Penelope – 14.7%
• Mingle – 11.6%
• Simply Chic – 8.1%
---
BEST MARKET FOR MEAT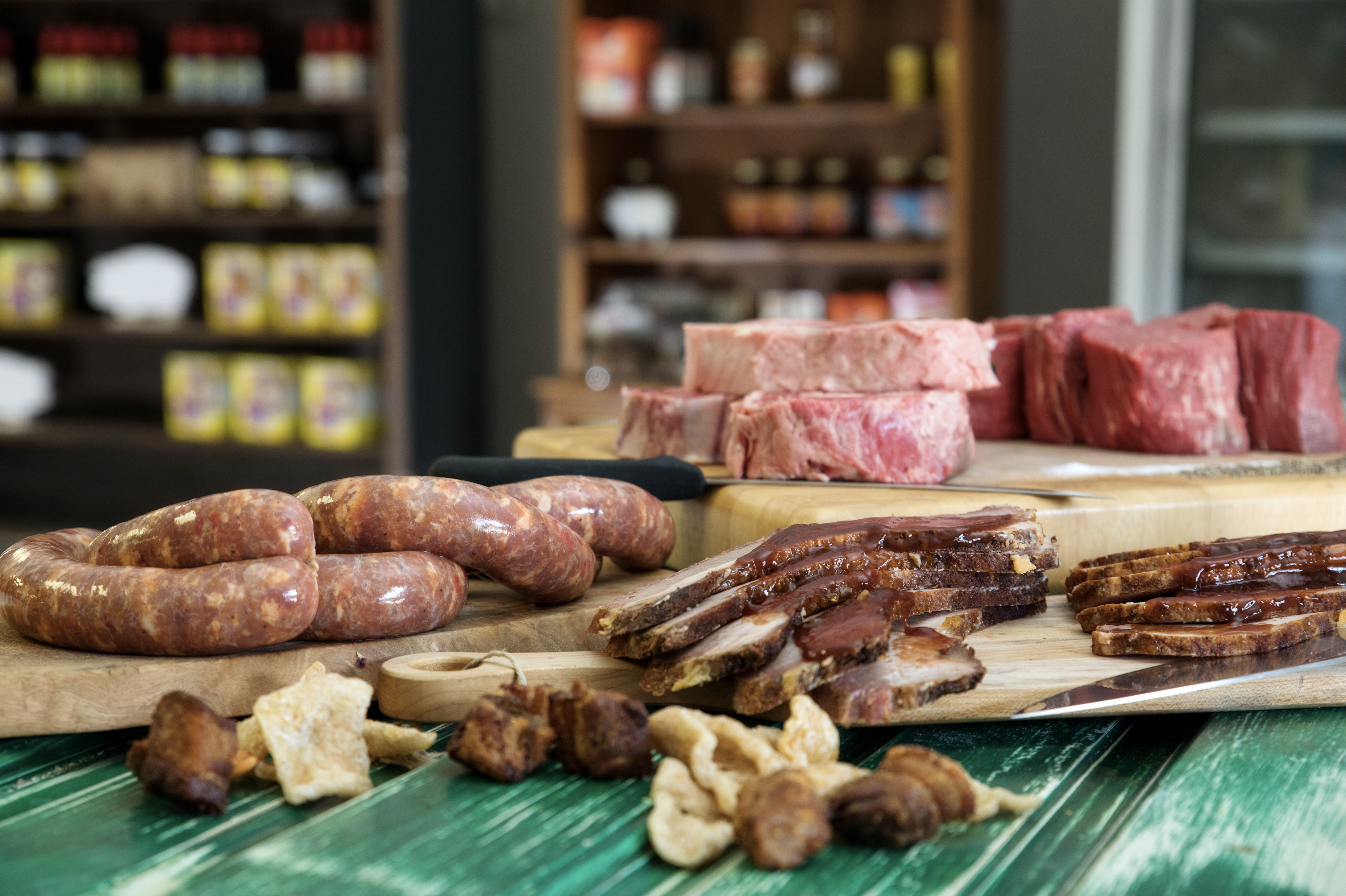 Chris's Specialty Foods – 18.8%
Rest assured, Chris's has the meats. Since 1994, it has been a premier purveyor of chicken, sausages, stuffed pork chops, steaks and turducken. You can't miss out on the certified Cajun boudin; it's some of the best in the business. Don't know about you, but our mouths are definitely watering. chrisspecialtyfoods.com
Runners up:
• Maxwell's Market – 18.2%
• Iverstine Farms Butcher – 16.8%
• Rouses Markets – 14.2%
• Whole Foods Market – 8.9%
---
BEST MARKET FOR SEAFOOD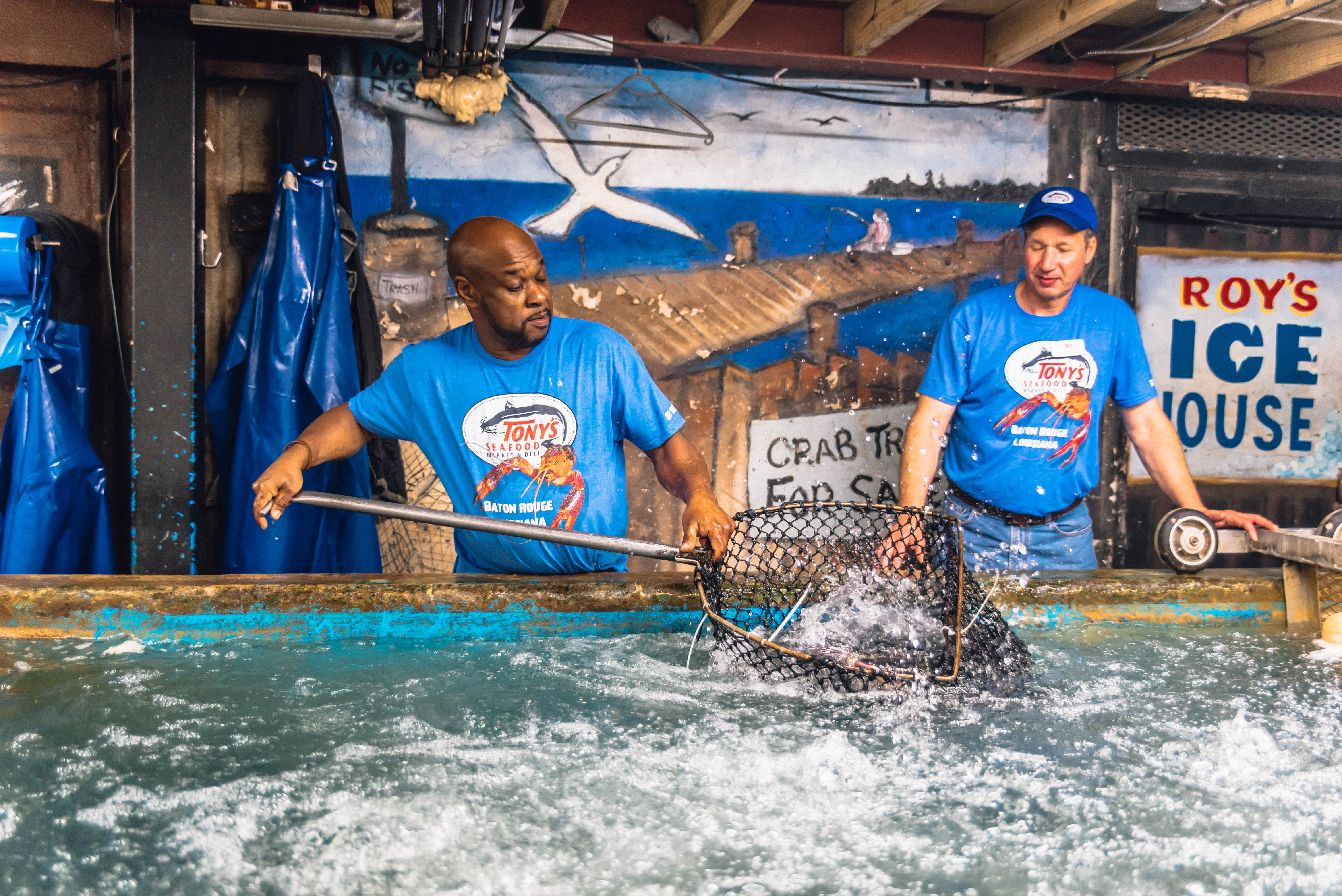 Tony's Seafood – 58.8%
It's hot out, so you know what that means: crawfish boils for days. At Tony's you can get yourself a delectable pound (or five) of those little critters boiled, live or in a pie. Fresh and salty sack oysters in the shell are another favorite, and you can happily enjoy 80 to 90 oysters per sack. tonyseafood.com
Runners up:
• Rouses Markets – 9%
• LA Boilers Seafood – 8.2%
• Whole Foods Market – 6.9%
• Maxwell's Market – 6%
---
BEST MECHANIC
Cavin's Auto Repair – 16.5%
Chabill's Tire & Auto Service – 16.5%
Car trouble? Cavin's and Chabill's are here to help—and are tied for this year's award. Chabill's can hook you up with excellent preventative maintenance and will educate you on why it's important. The tire and auto service also hands out tips and tricks to keep your car running smoothly like candy. Cavin's is your one-stop shop for free estimates, body work, mechanic work and frame work. The auto repair company guarantees a lifetime warranty once repairs are complete and accepts all insurance. cavinsautorepair.com and chabillstire.com
Runners up:
Highland Car Care – 13%
Ragusa's Automotive – 11.3%
Gordon & Sandifer Auto Service – 10.5%
---
BEST NAIL SALON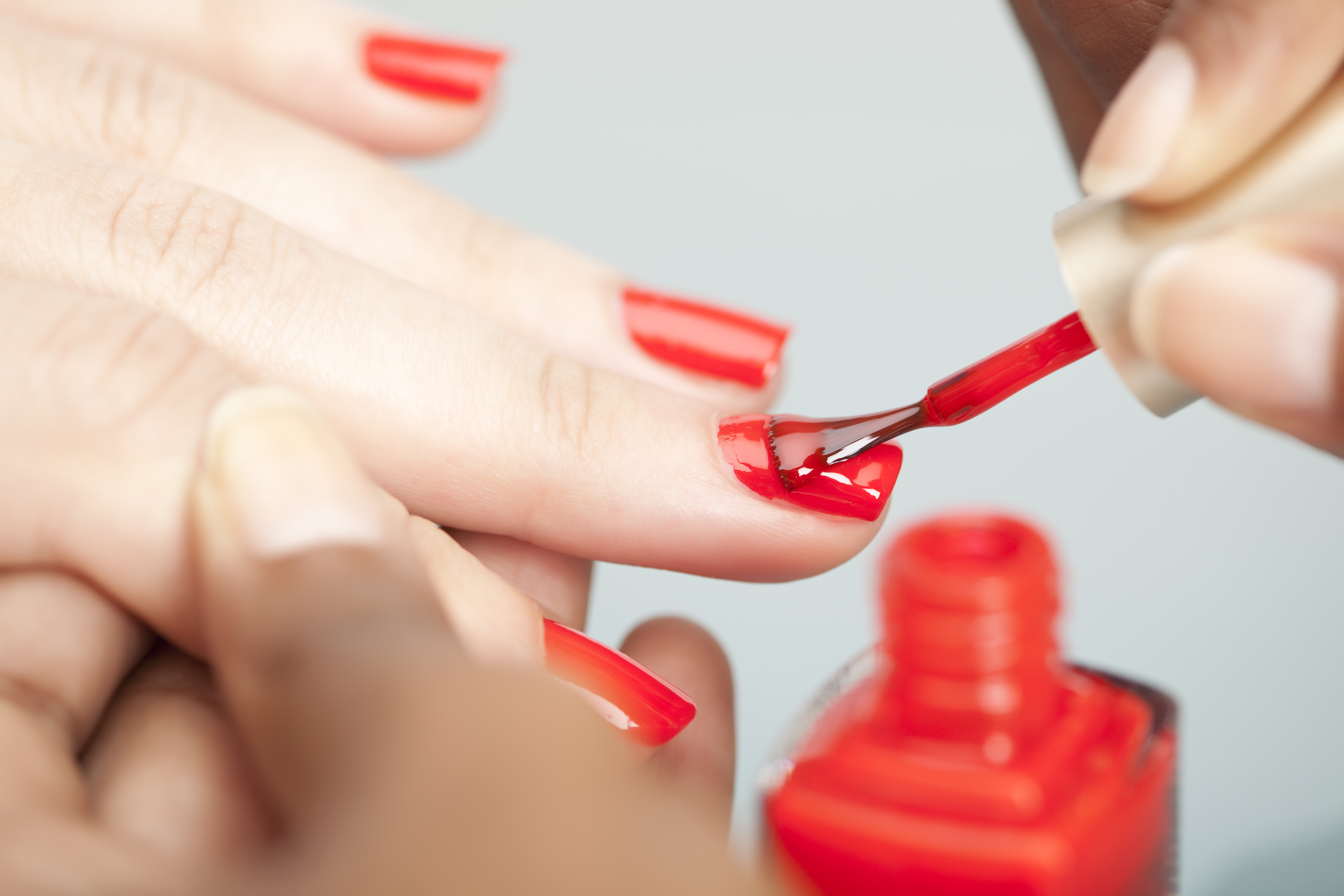 Zaza Nail Boutique – 19.5%
Getting a mani-pedi can be an hours-long affair. You won't mind when you're sitting in Zaza Nail Boutique's big cushy armchairs—some with stylish canopies—and sipping fruit-infused water. Be at peace while you choose your signature color. zazabatonrouge.com
Runners up:
• Bumble Lane – 17.1%
• Exotic Nails – 16.1%
• Avant Tous Beauty Bar & Spa – 11.1%
• Bichonne – 10%
---
BEST PLACE FOR PET SERVICES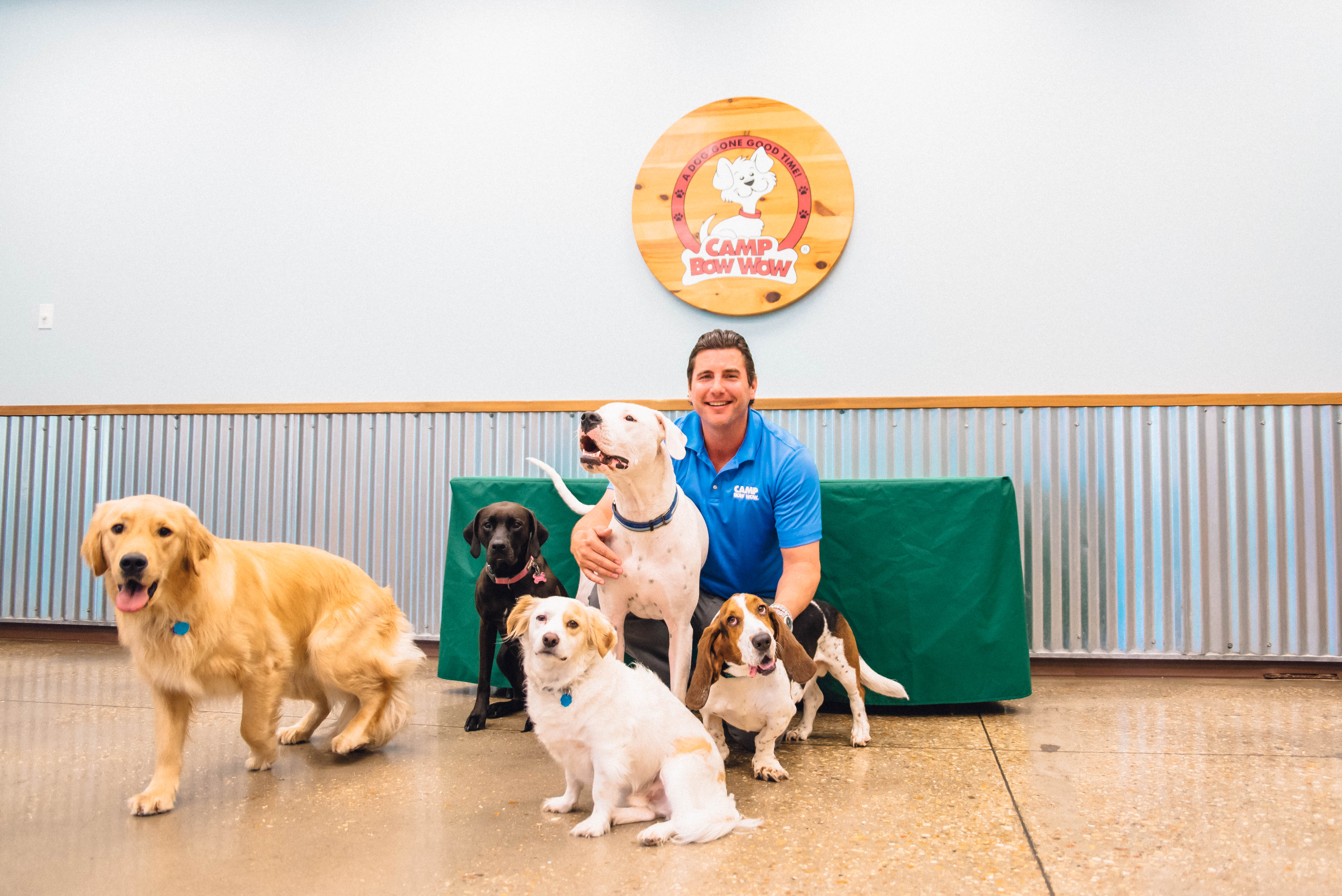 Camp Bow Bow – 22.8%
This pet-care franchise bills itself in its adorable logo as "A Dog Gone Good Time" for your four-legged family. Here, your Air Buddy will get high-quality doggy day care and boarding services, and grooming and training. campbowwow.com/baton-rouge
Runners up:
• Petz Plaza – 17.8%
• PetSmart – 14.6%
• Sherwood South Animal Hospital – 13.1%
• Smooch My Pooch – 11%
---
BEST SPA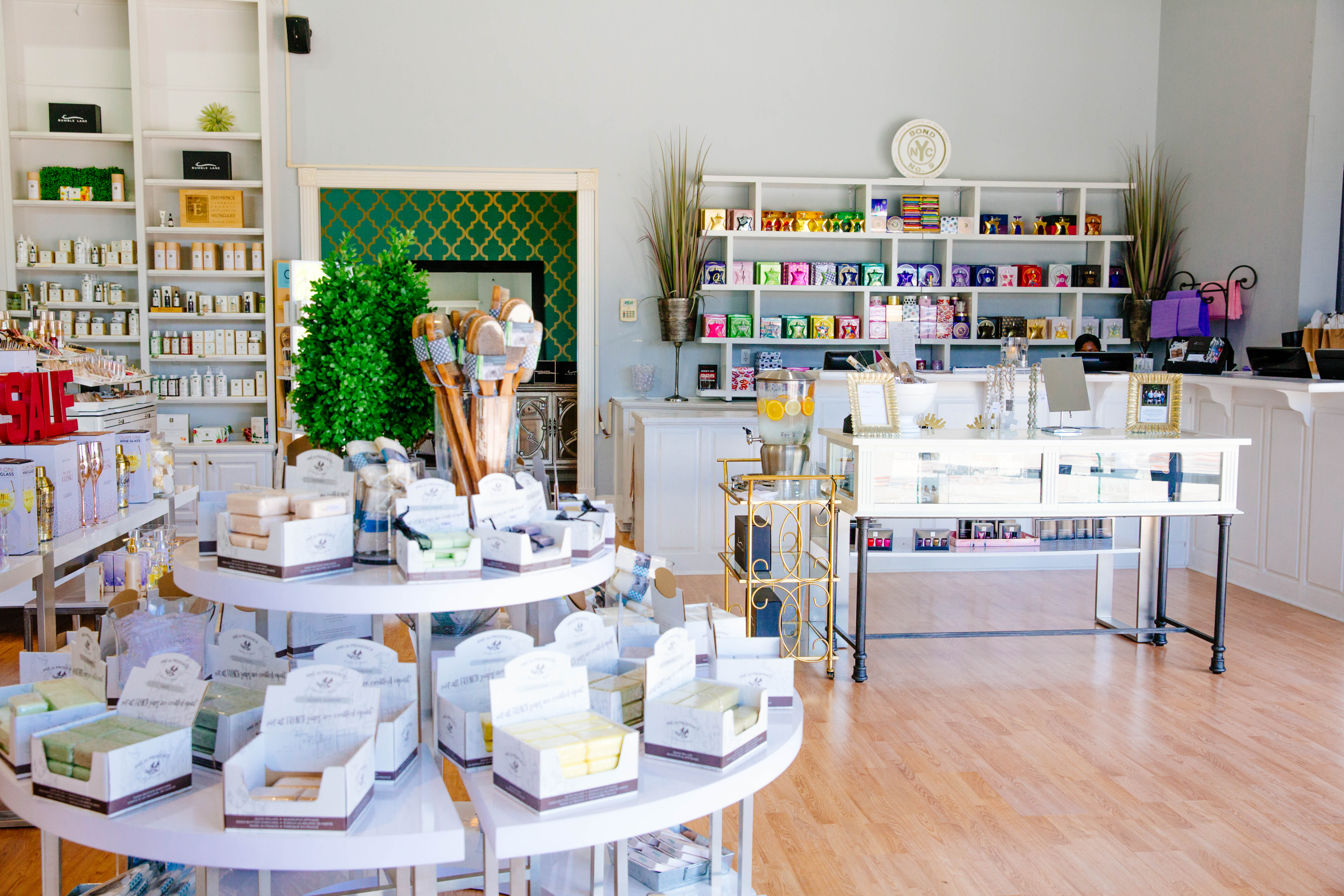 Bumble Lane – 40.8%
You can't put a price on peace, serenity and quiet. That's what Bumble Lane Spa & Retreat specializes in. A full-body Swedish-style massage here will send you to an entirely new plane of relaxation. Spring for a lavender sugar scrub to boost your circulation. bumblelane.com
Runners up:
• The Woodhouse Day Spa – 14.4%
• Paris Parker Aveda Salon & Spa – 11.8%
• Avant Tous Beauty Bar & Spa – 10.4%
• Le Roche Bleu Day Spa – 7.8%
---
See the 2018 Best Of 225 Food & Drink winners.
See the 2018 Best Of 225 People & Entertainment winners.
See how the Best Of 225 process works.
---
This article was originally published in the July 2017 issue of 225 Magazine.