---
Correction: This article has been updated since its original publication to correct the spelling of Nothing Bundt Cakes' bundtlets.
---
BEST BAR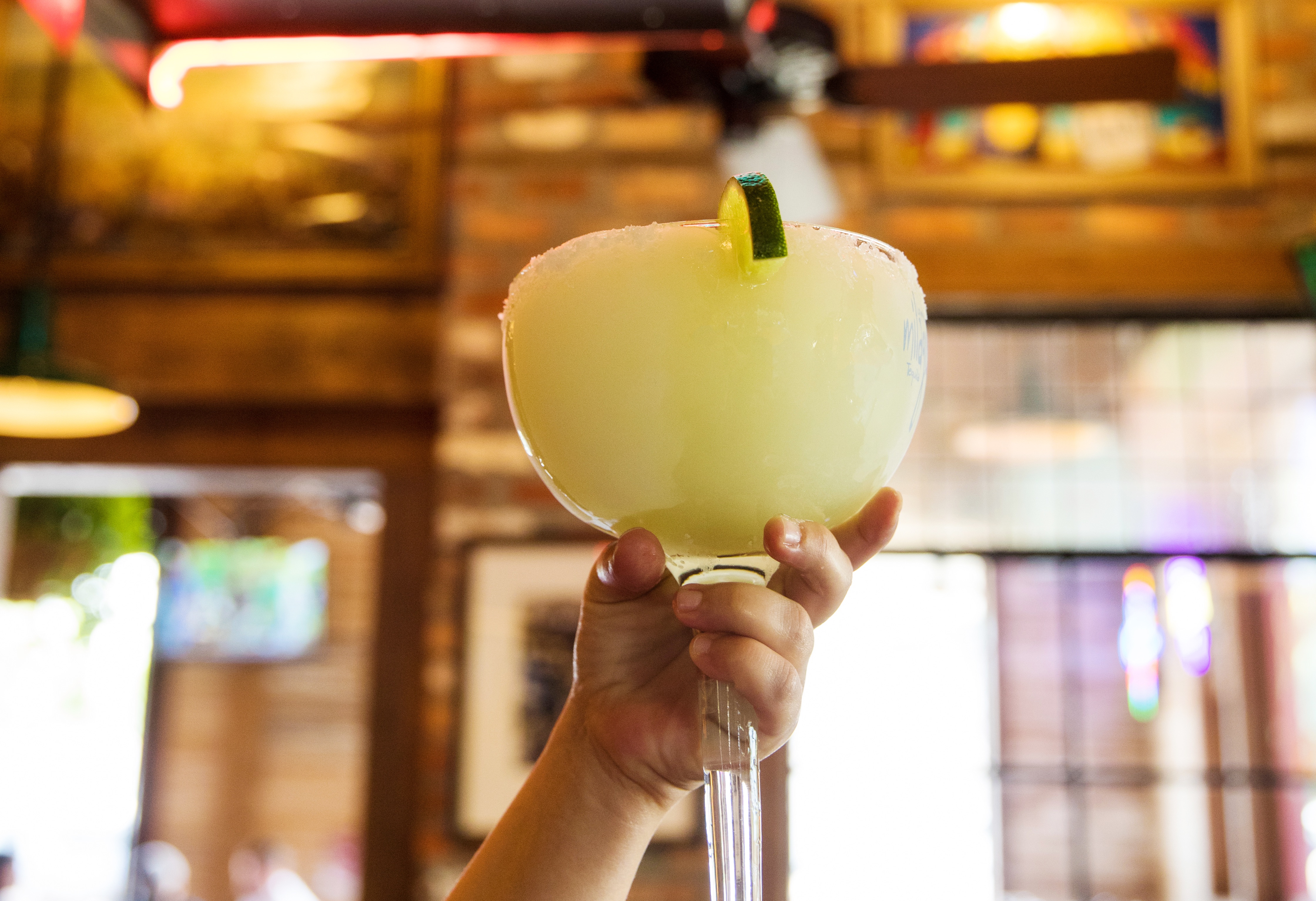 Superior Grill – 17%
With two Superior Grill locations now in Baton Rouge, there's even more opportunity to grab a stool at your top-ranked bar. Order from an extensive margarita menu or build your own. There's also a large cocktail line-up and plenty of beer and wine selections. Some of the area's best local bands play Thursdays through Saturdays on Government Street, and Mondays through Wednesdays on Highland Road. batonrouge.superiorgrill.com
Runners up:
• The Chimes  – 14.7%
• Olive or Twist – 13.3%
• The Bulldog – 12.1%
• Bin 77 – 9.3%
---
BEST BBQ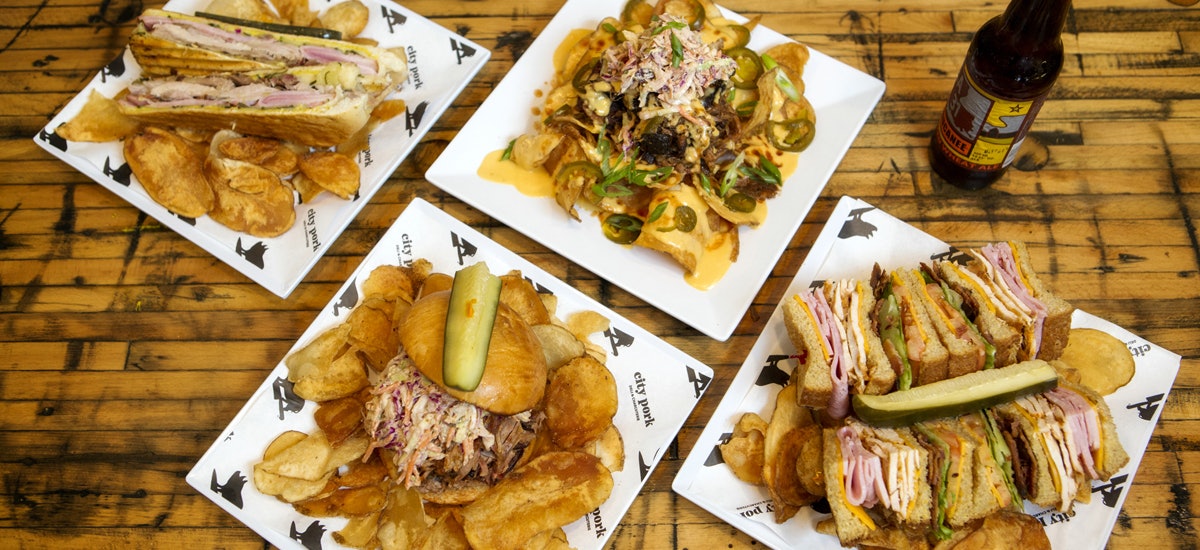 City Pork Deli & Charcuterie – 22.5%
Lip-smacking smoked chicken, pork and beef, house-made charcuterie and mouthwatering sides and sweets—City Pork's menu is where old school meets modern. Dive into a Big Pig chopped pork sandwich with Carolina-style barbecue sauce and coleslaw on a brioche bun or enjoy a platter of andouille, hog's head cheese, Prosciutto di Parma and more items that are cured onsite. The spot's nicely priced weeknight take-home packages have become the saving grace of busy families. citypork.com
Runners up:
• BRQ Seafood and Barbeque – 8.1%
• TJ Ribs – 10.5%
• Cou-Yon's – 9.3%
• Smokin Aces BBQ – 8.1%
---
BEST BREAKFAST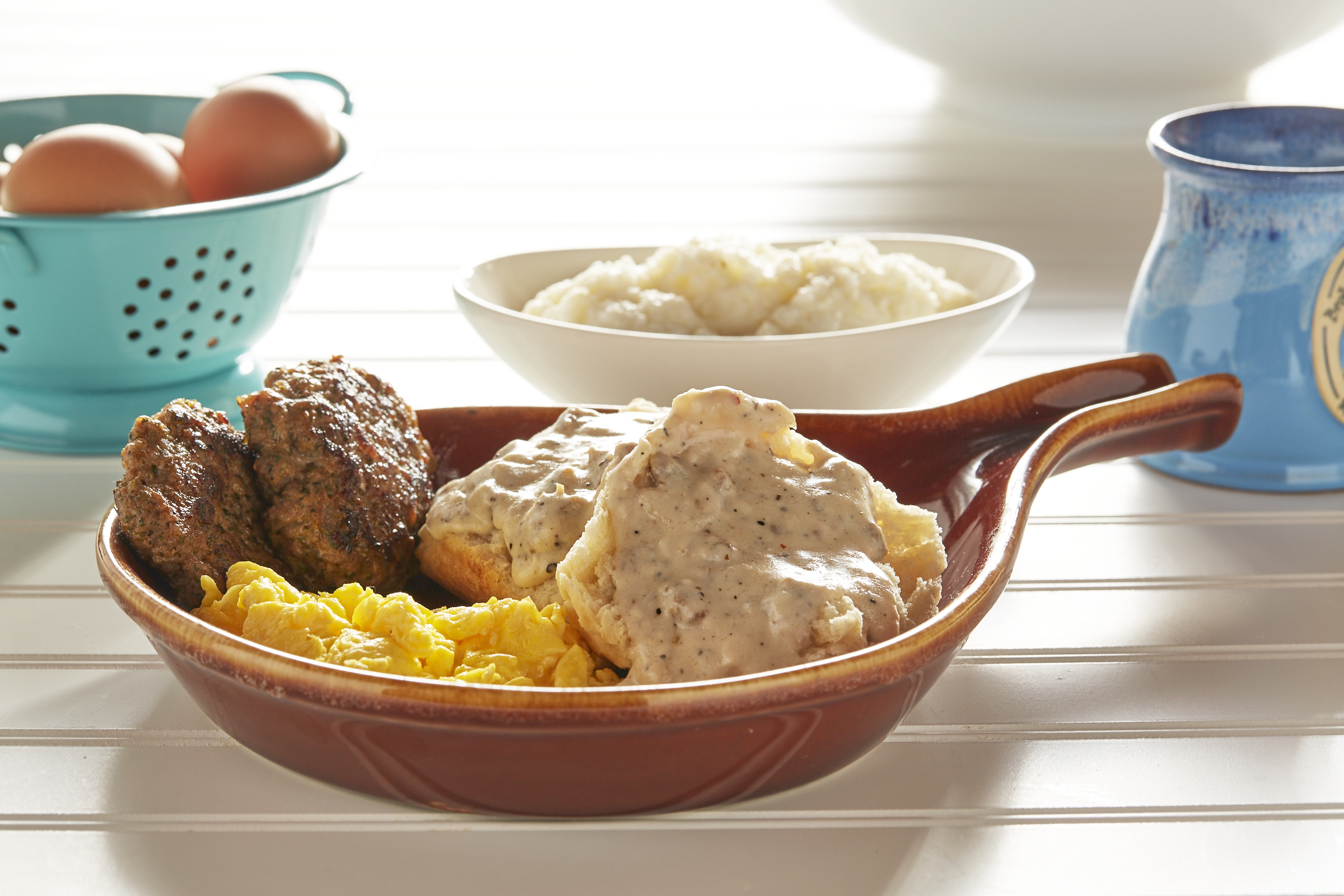 Another Broken Egg Café – 17.5%
Edging out the competition for Best Breakfast this year is Another Broken Egg Café, where the menu dares you to not find something you'll like. It's chock-full of choices, from classic breakfasts and gourmet egg dishes to pancakes and French toast served in a mad variety of flavors. Power bowls will appeal to the health conscious, and dog lovers will relish bringing pups to the restaurant's patio. anotherbrokenegg.com
Runners up:
• Frank's Restaurant – 17%
• Louie's Café – 16.9%
• The Ruby Slipper Café – 12.2%
• Mason's Grill – 10.9%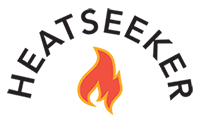 HEATSEEKER: Frank's Restaurant
This restaurant has been around for decades, but even with a lengthy track record and loyal clients, it's difficult to unseat a juggernaut like Another Broken Egg. The numbers are close, though: This year, Frank's is just 30 votes behind. Legendary buttermilk biscuits and a breakfast menu expansive enough to contain 15 different omelets and a dozen varieties of pancakes and French toast could carry it to a victory. franksrestaurantla.com
---
BEST BRUNCH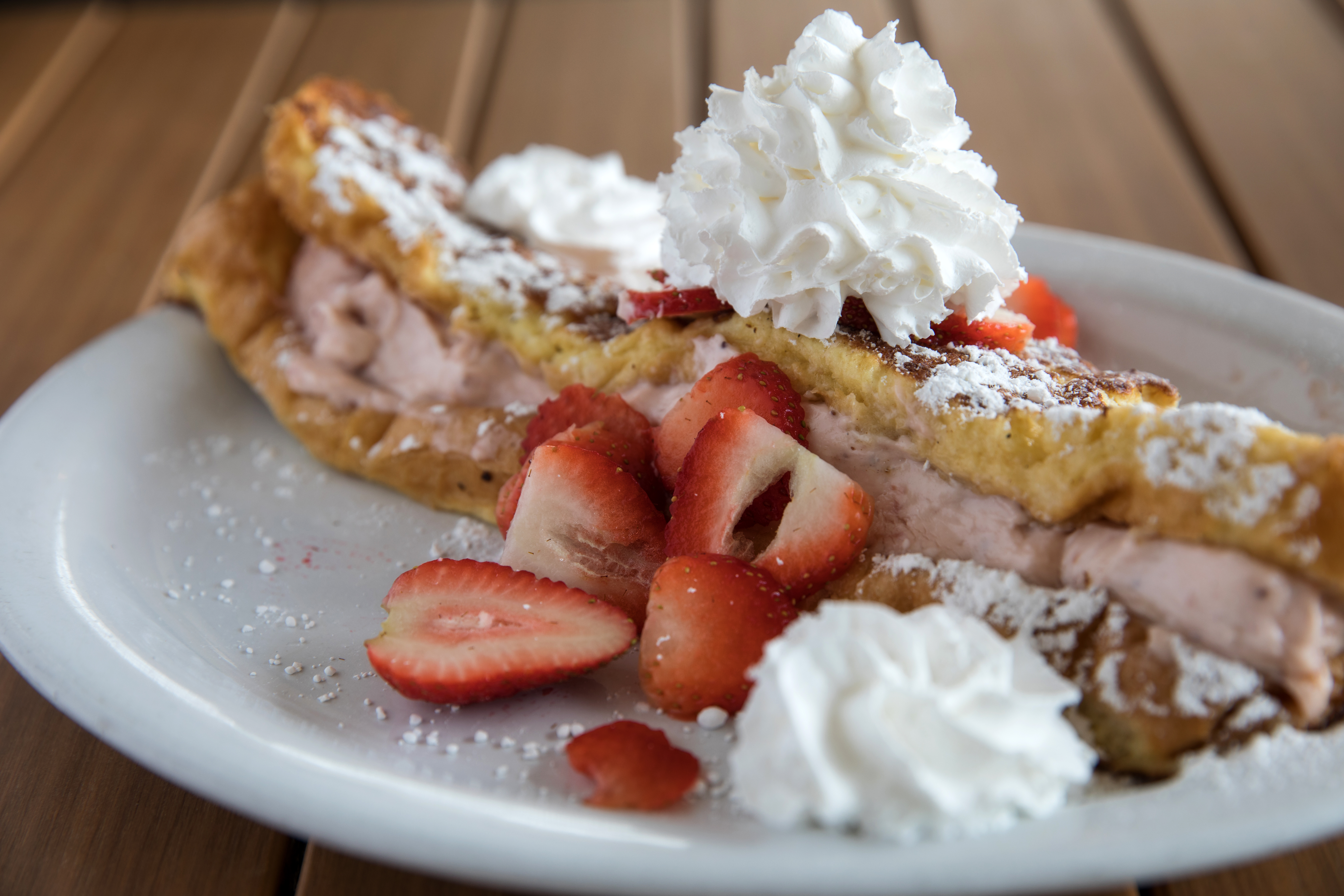 Mason's Grill – 23%
Maybe it's the bottomless Champagne, or it could be the endless ways you can doozy up your Bloody Mason—either way, brunch lovers gave the nod to this locally owned, family-run establishment. Lose yourself in indulgences like chicken and waffles, the behemoth egg- and sausage-topped breakfast burger or the chicken fried steak with eggs. Don't miss the longstanding top-selling Cajun shrimp burger. And if you're more of the dessert-for-breakfast type, order the Stuffed French Toast, oozing with a strawberry cream cheese filling. facebook.com/masonsgrill
Runners up:
• Bistro Byronz – 14.1%
• The Chimes – 11.8%
• Another Broken Egg Café – 11.7%
• The Ruby Slipper – 9.5%
---
BEST BURGER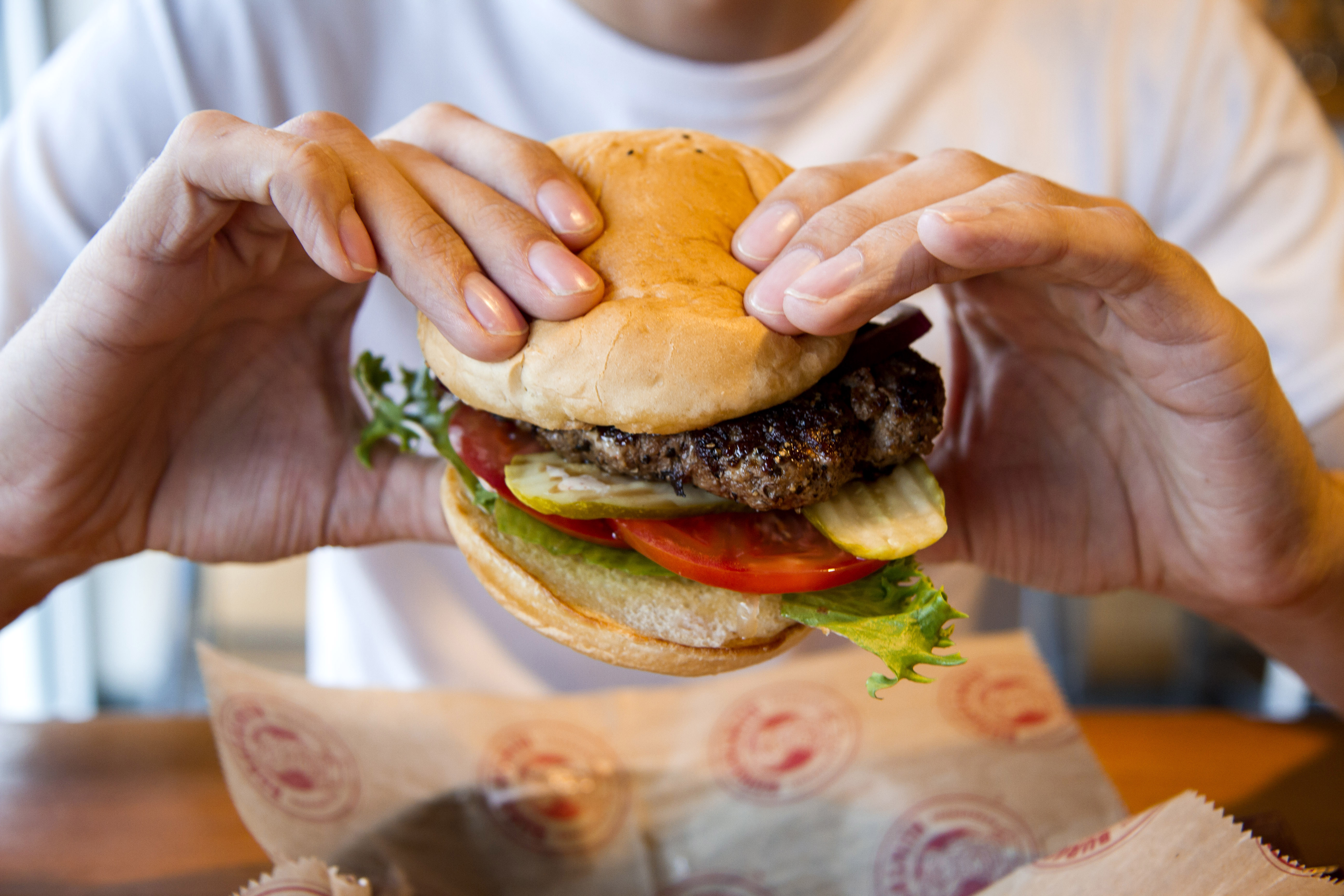 Burgersmith – 14.9%
The Baton Rouge burger scene is serious business these days. But in this tight race, Burgersmith won top honors with its lineup of classic and specialty burgers. The Lafayette-born eatery prepares burgers made from a variety of meats, including brisket, filet, bison, turkey and more. Pair with hand-cut fries sprinkled with classic salt, spiced with Cajun seasonings or gilded with butter and garlic. burgersmith.com
Runners up:
Curbside Burgers – 14%
Dearman's  11.6%
Fat Cow Burgers and Salads  – 10.5%
Five Guys – 10%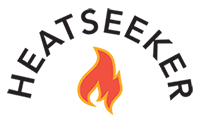 HEATSEEKER: Curbside Burgers
Burgersmith has commanded the top burger spot for years, but Curbside might be closing the gap. The food truck-turned-restaurant specializes in gourmet, signature burger creations that incorporate unusual ingredients like praline bacon and fried jalapenos, which have captured local attention. In only its second year of eligibility for Best of 225 voting, Curbside came in second by less than 1 percentage point and only 63 votes.
If it keeps this up, the burger scene could soon have a new king. curbside-burgers.com
---
BEST CAJUN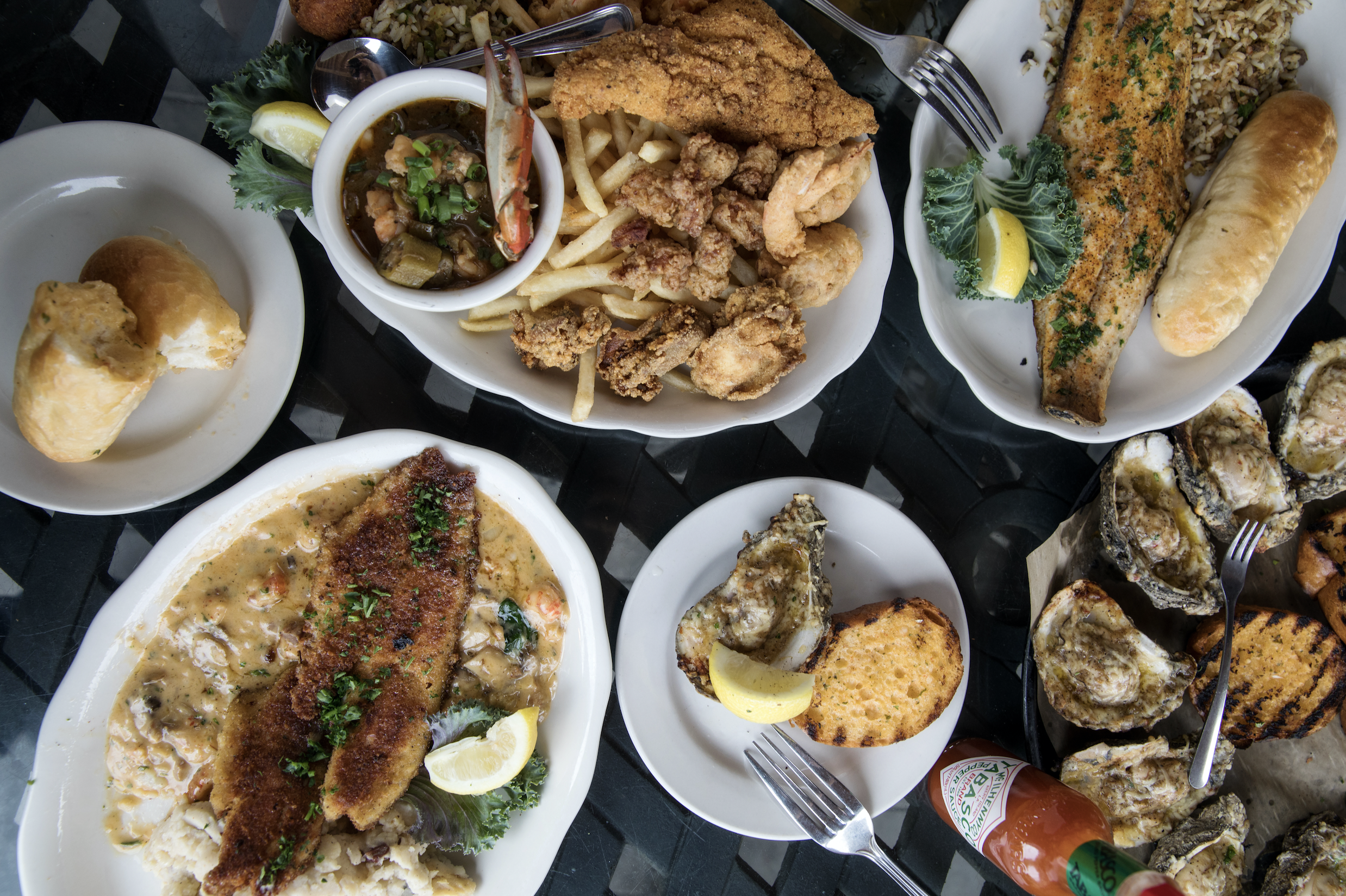 Parrain's Seafood Restaurant – 19.2%
Overstuffed po-boys heaped with fried catfish, shrimp or oysters; steaming bowls of seafood gumbo and turtle soup; and loads of seafood-centric entrees define the menu of this Perkins Road favorite. It'll scratch your itch for Louisiana's indigenous eats. Hit the bar for happy hour beer and oysters on the half shell specials. parrains.com
Runners up:
• Louisiana Lagniappe – 19%
• Roberto's River Road Restaurant – 12%
• Sammy's Grill – 11.5%
• The Chimes – 9.7%
---
BEST CRAFT COCKTAILS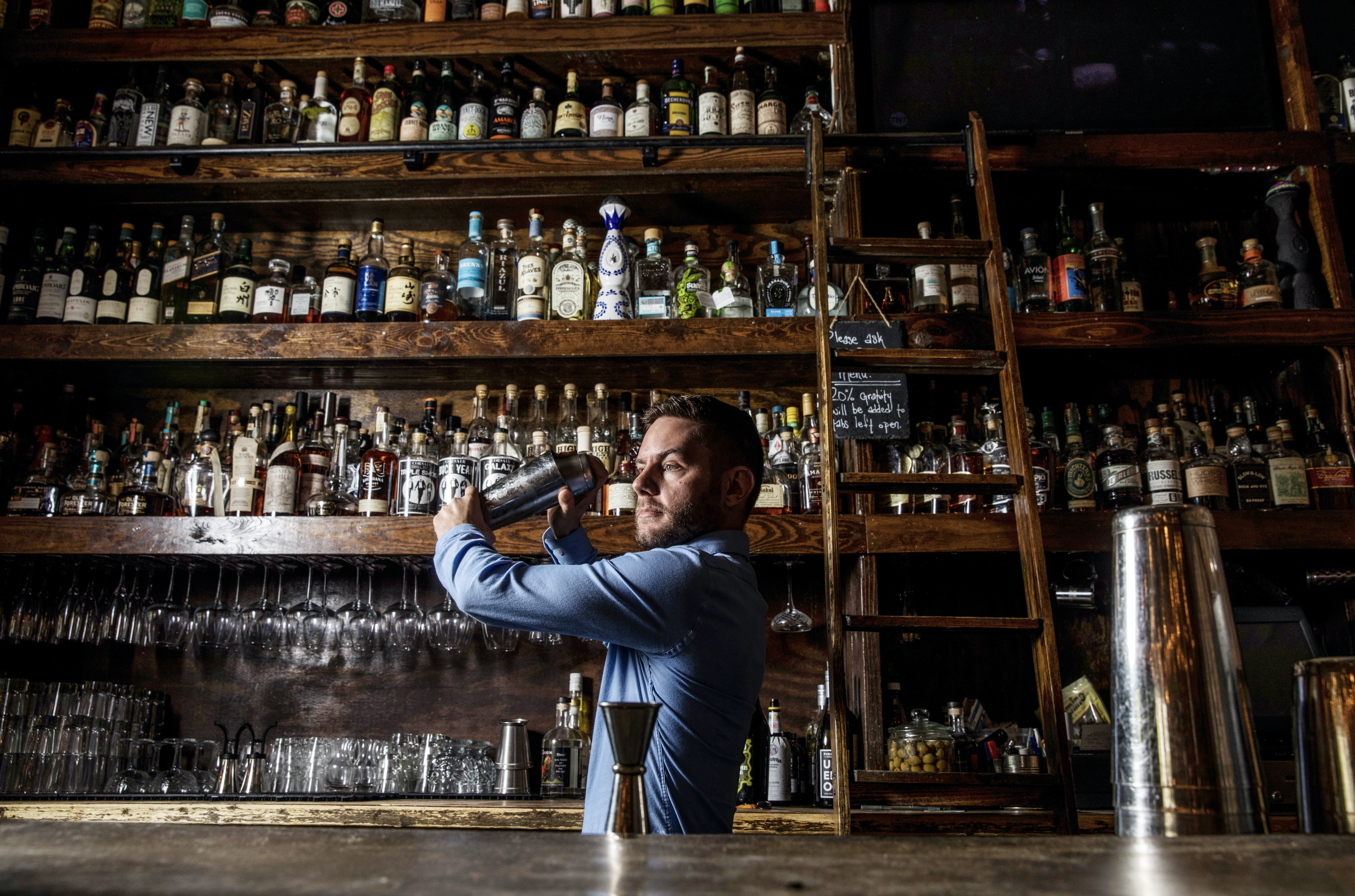 Olive or Twist – 34.3%
Really, there are just so many ways to enjoy an adult beverage here. Order from the curated lineup of craft cocktails, or tell your bartender your favorite flavor profile and watch the creativity unfold. Love a particular liquor but can't decide on a brand? Order a flight and taste several. Tough day? The beer-and-a-shot house pairings will make it all better. oliveortwistbr.com
Runners up:
• Superior Grill – 11.9%
• Bin 77 – 11.6%
• Beausoleil Restaurant and Bar – 7.9%
• Overpass Merchant – 7.4%
---
BEST BAR TO DRINK CRAFT BEER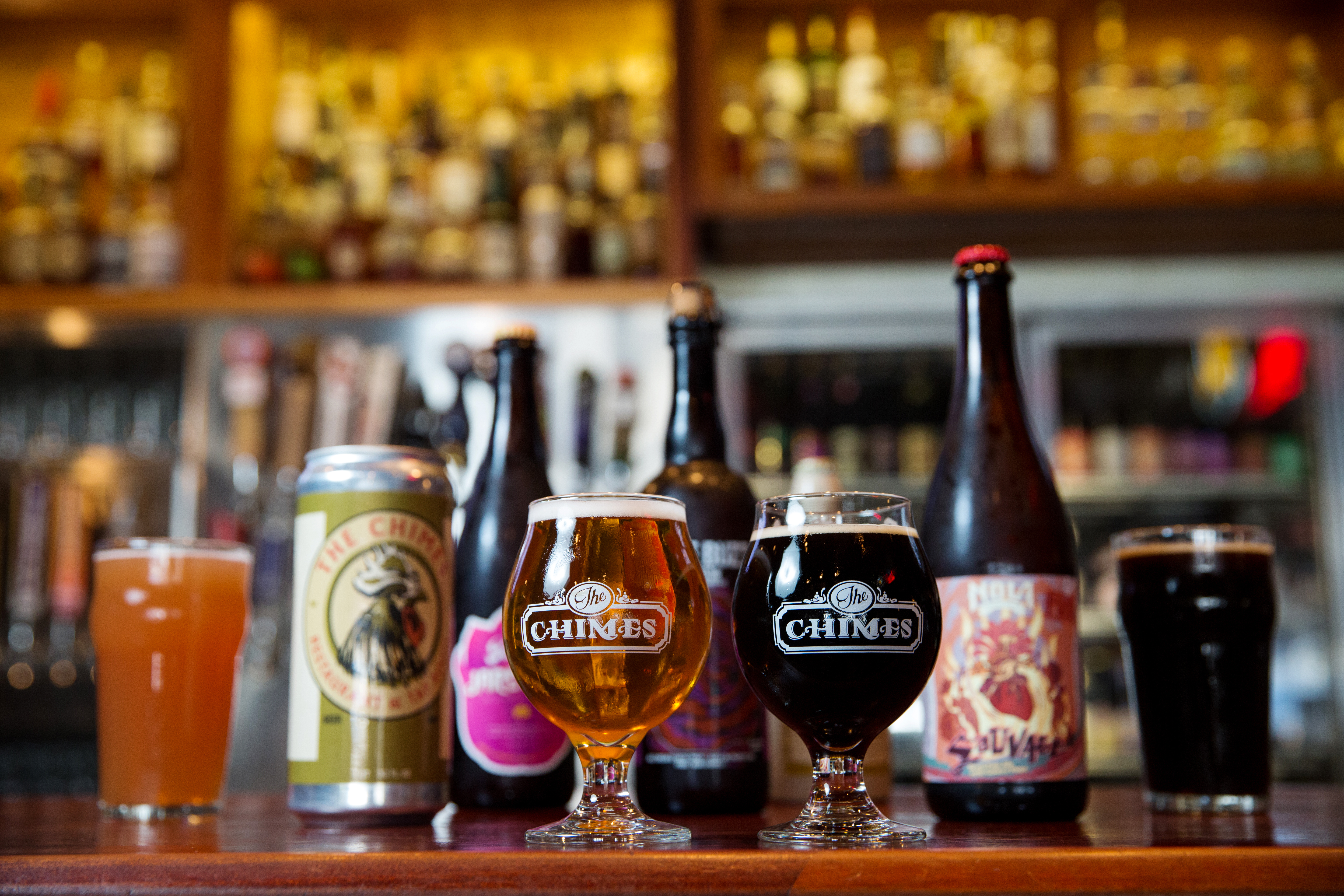 The Chimes – 30.5%
With around 80 beers on tap and nearly 125 in the bottle, The Chimes has been responsible for educating many of its fans on international and craft beer. In the old days, you'd get your name on a wall plaque for completing the Around the World challenge, drinking 60 different beers from 20 different countries. Today, that challenge has gone digital with the Chimes Beer University, a new way to test your knowledge of the world of craft beer. thechimes.com
Runners up:
• The Bulldog – 27.6%
• Tin Roof Brewing Co. – 18%
• Olive or Twist k– 6%
• The Radio Bar – 4.9%
---
BEST CUPCAKES
Nothing Bundt Cakes – 33.5%
Bundt cakes are adorable enough as it is, but when you shrink them to single-serving sizes, they get even cuter. Nothing Bundt Cakes has pleased many a sweet tooth with its Bundtlets and Bundtinis, diminutive renditions of its signature cakes. They're available in several flavors, including white chocolate raspberry, red velvet, pecan praline, confetti and more. nothingbundtcakes.com
Runners up:
• Ambrosia Bakery – 19.4%
• Cupcake Allie – 18.5%
• SmallCakes Cupcakery and Creamery – 11.8%
• Les Amis Bake Shoppe – 5.8%
---
BEST COFFEE SHOP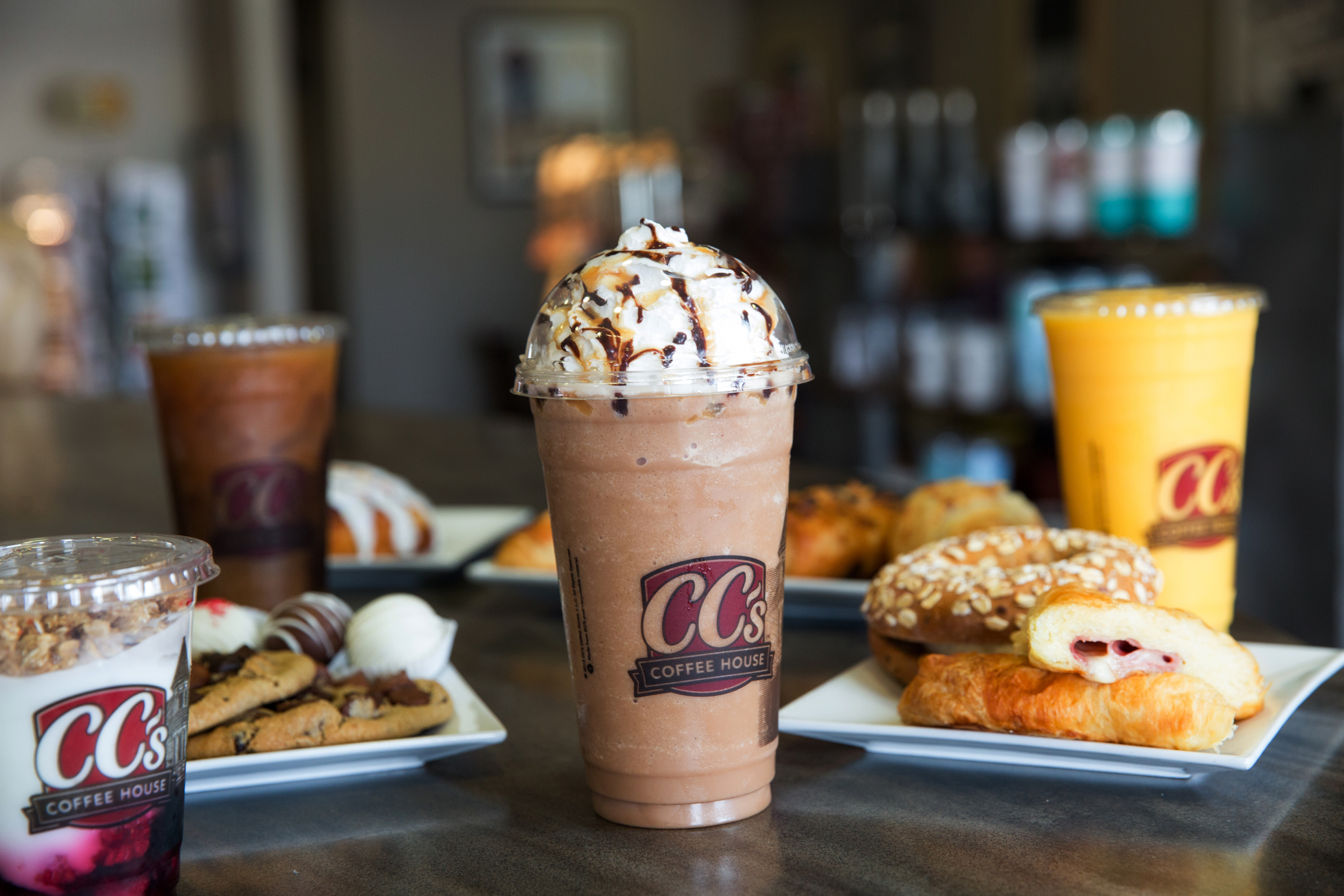 CC's Coffee House – 29.3%
Whether your pleasure is to sip, slurp, read or meet, CC's 14 locations in Baton Rouge fit your needs. Relax with a cup of green tea, an Uptown Jazz Blend dark roast, or a Mochasippi: CC's signature frozen drink made with a shot of espresso. The coffee shop springs from one of our most famous local brands, Community Coffee. ccscoffee.com
Runners up:
• Magpie Cafe – 14.9%
• Starbucks – 12.1%
• Coffee Call – 11.4%
• Brew Ha-Ha! – 10.4%
---
BEST CRAWFISH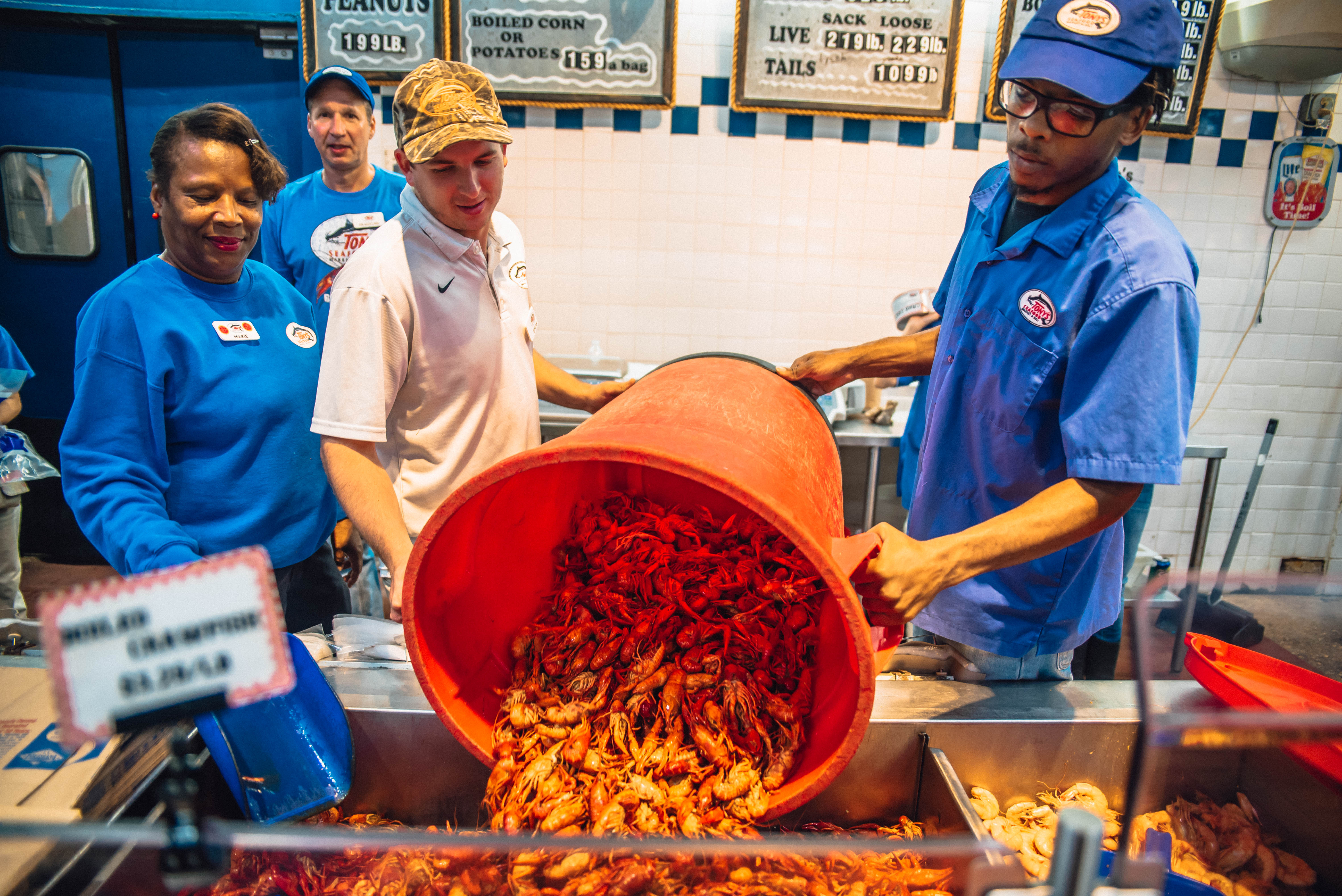 Tony's Seafood – 31%
No matter how many folks queue up for boiled crawfish and fresh seafood at this beloved seafood market, they're sent through the line with studied efficiency. Tony's is the go-to spot for crawfish boiled or live, as well as all sorts of other Gulf seafood and prepared foods. Scarlet, steaming and redolent with a perfect balance of spices, these mudbugs are some of the best you've ever tasted. tonyseafood.com
Runners up:
• Sammy's Grill – 29.5%
• LA Boilers Seafood – 9.7%
• Crawfish on the Geaux – 6.4%
• Heads & Tails Seafood – 5.3%
---
BEST DOUGHNUTS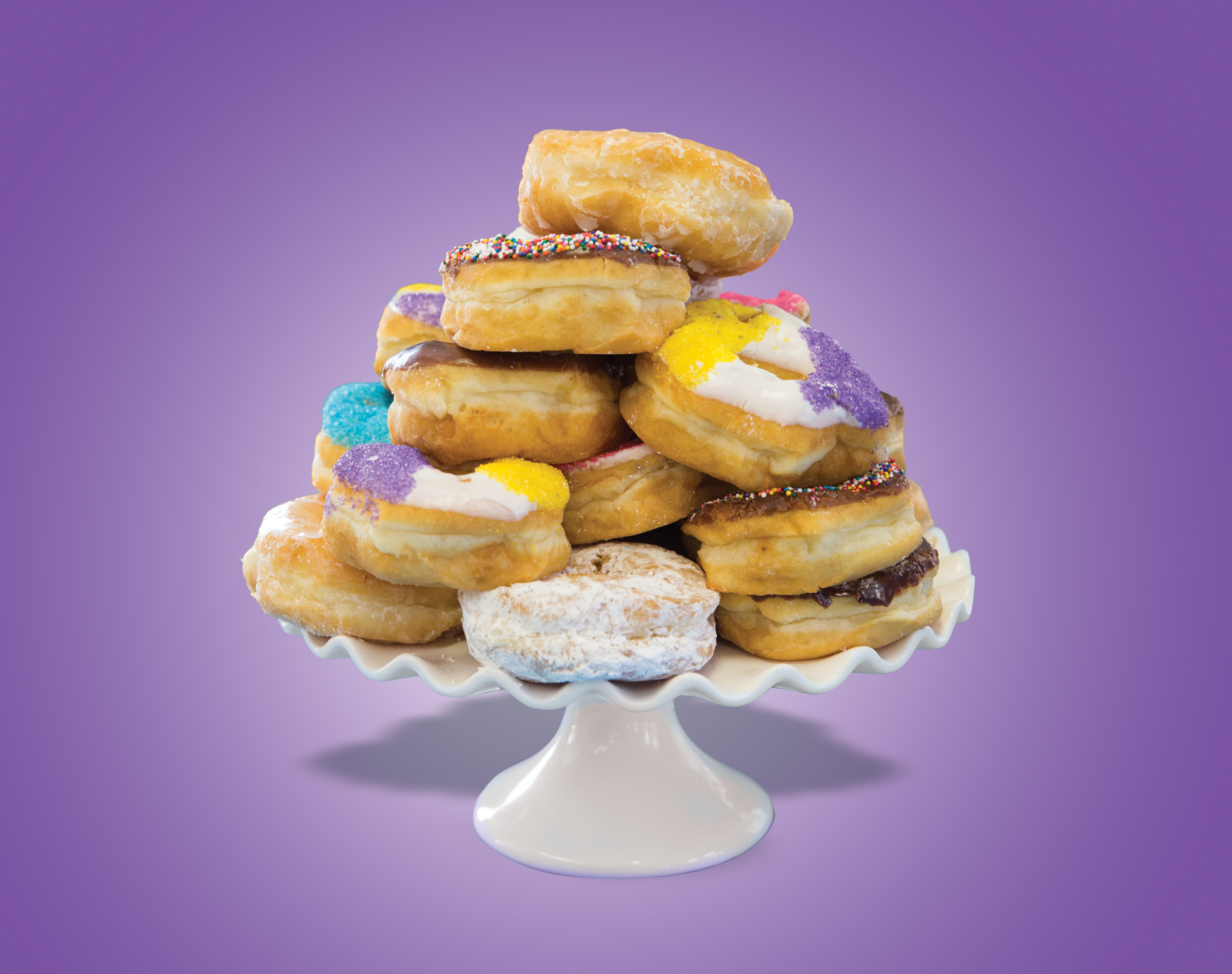 Mary Lee Donuts – 34.9%
Remember the sign? "Hot product when flashing!" Sink your teeth into a Mary Lee doughnut, and taste the magic. Ample, deep-fried rings of gossamer-like dough melt in your mouth, while a sugary glaze coats your tongue. Enjoy old school, classic flavors like glazed, chocolate glazed, cake and sprinkle-topped, as well as doughnut holes, apple fritters and bear claws. This is where weekend rituals are born. maryleedonuts.com
Runners up:
• Krispy Kreme – 14.5%
• Mr. Ronnie's Famous Hot Doughnuts – 13.4%
• District Donuts – 12.3%
• Tiger Deaux-nuts – 10.8%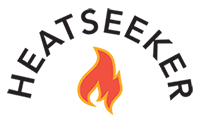 HEATSEEKERS: Mr. Ronnie's Famous Hot Doughnuts
We all know Mary Lee's has an iron grip on the top spot. But—no shade—it'd be interesting to see a Louisiana business topple Krispy Kreme, the steady runner-up. Enter Mr. Ronnie's, a relative newcomer to the city that opened in 2015. The eatery has gained on the frontrunners this year to land only 70 votes behind Krispy Kreme. Its jumbo cake doughnuts and roving food truck dishing out creations like doughnut burgers all over town could have the stuff to take down the Krisp. mrronnies.com
---
BEST FRIES AT A LOCAL RESTAURANT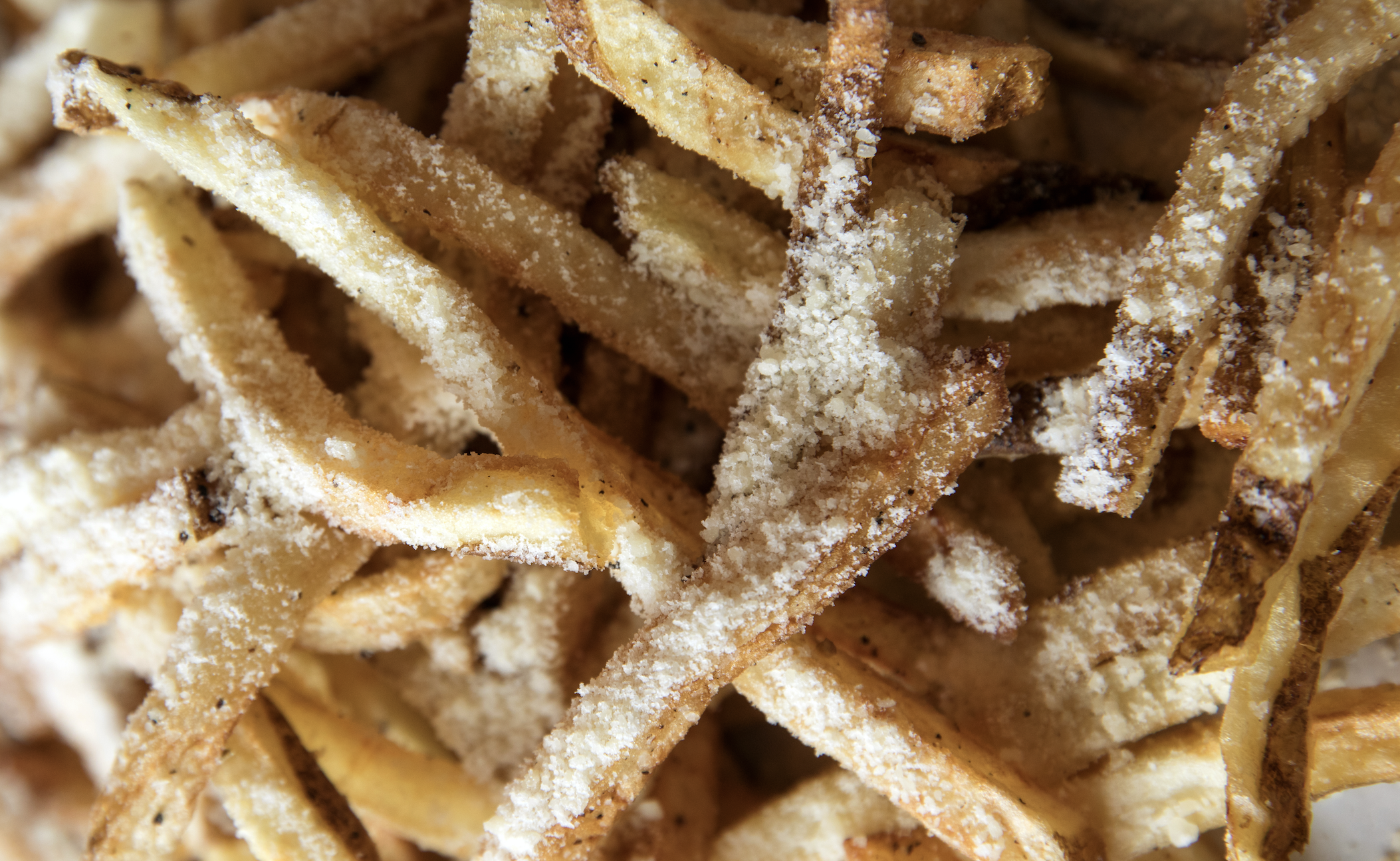 Fat Cow Burgers and Salads – 16.1%
With hand-cut fries that are fried to order, it's no wonder Fat Cow earned the top spot in this category. Order fries simply salted, or, if you can rise to the decadence, drizzled with Parmesan and duck fat. For bacon-cheese lovers, try them smothered with the cheese of your choice and studded with crumbles of Benton's Applewood smoked bacon. fatcowburgers.com
Runners up:
• Burgersmith – 15.9%
• Raising Cane's Chicken Fingers – 15%
• Walk-On's Bistreaux & Bar – 11.2%
• Bistro Byronz – 10.2%
---
BEST GUMBO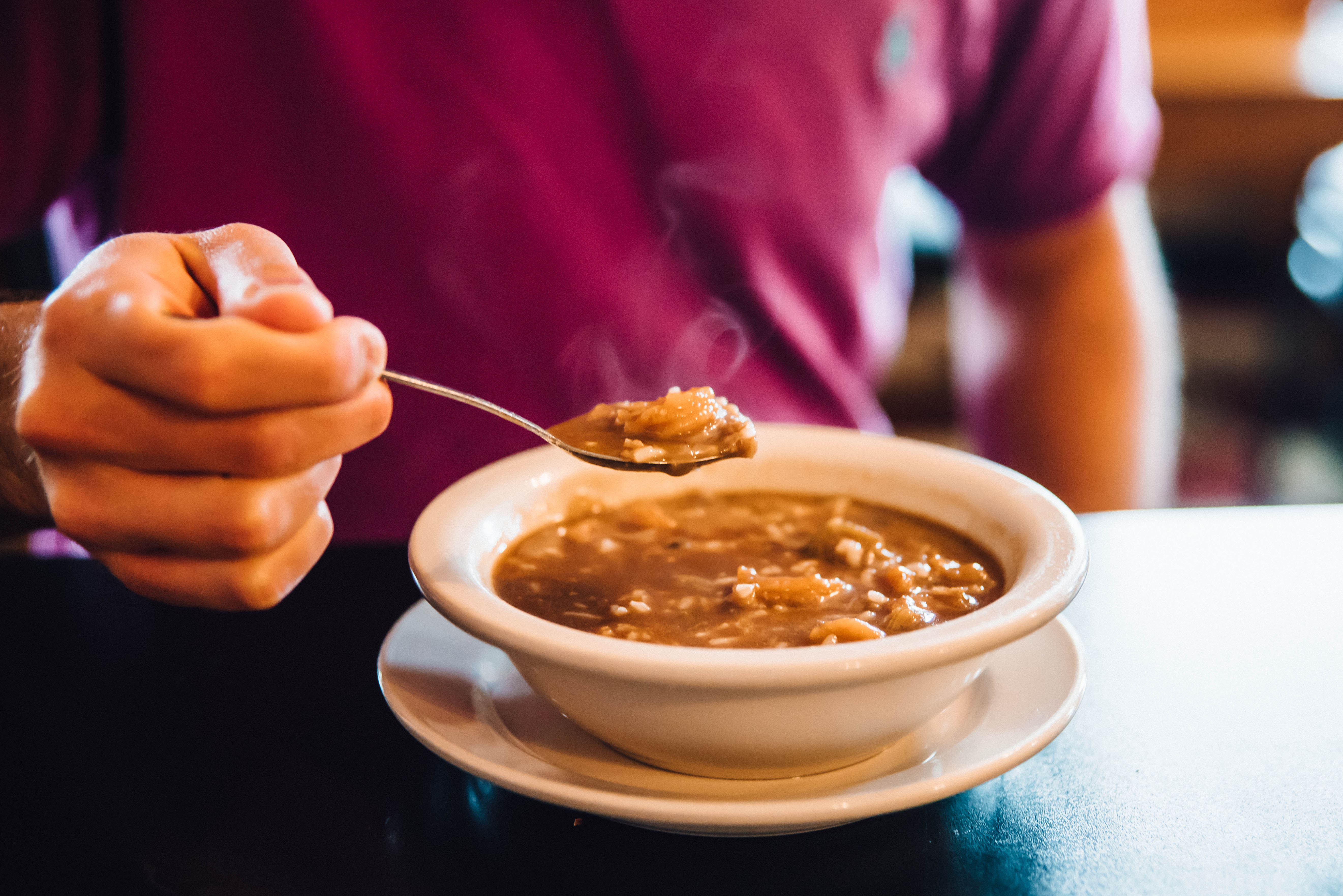 Dempsey's – 15.5%
The spot may be casual and its fare familiar, but the approach to food at Dempsey's is careful and authentic. Everything is made from scratch, including the roux for the eatery's two signature styles of gumbo: seafood and chicken, and andouille. During cooler months when demand soars, the kitchen makes a fresh batch every single day. dempseysbr.com
Runners up
• The Chimes – 13.9%
• Parrain's Seafood Restaurant – 10.9%
• Louisiana Lagniappe – 8.2%
• Sammy's Grill – 8.1%
---
BEST RESTAURANT FOR HEALTHY OPTIONS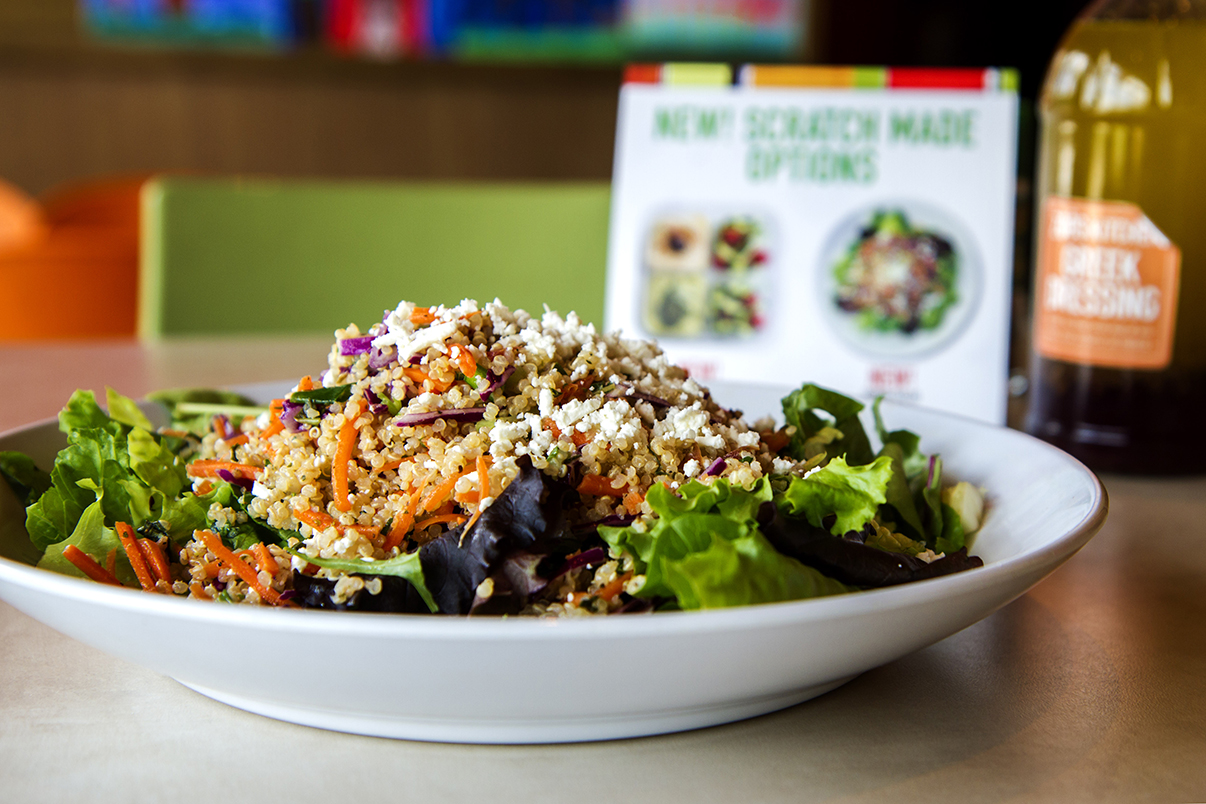 Zoës Kitchen – 29%
Fast, easy and delicious, the theme at Zoës is Mediterranean comfort food with made-from-scratch recipes. Soups, salads, bowls, pita-wrapped sandwiches, healthy entrees, kabobs and starters give you plenty of healthy items to choose from. Fuel up with a hummus trio, a cauliflower rice bowl or a protein power plate. zoeskitchen.com
Runners up:
• The Salad Shop – 18.8%
• Southfin Southern Poke – 17.9%
• Magpie Cafe – 9.1%
• Fresh Junkie – 7.5%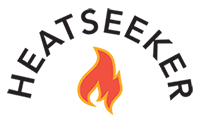 HEATSEEKER: The Salad Shop & Southfin Southern Poke
We love Zoës Kitchen, but it could be time for a local restaurant to take over the Best Healthy Option category. At second and third place, The Salad Shop and Southfin are both more than 500 votes from the top spot, but they're only 56 votes apart from each other. Turns out people love Hawaiian raw fish salad with a rainbow of toppings almost as much as they love fresh, build-your-own salads. If one can break away from the pack and pull in a surge of votes next year, there's a chance for a new healthy champ. Find the Salad Shop and Southfin Southern Poke online.
---
BEST RESTAURANT TO INSTAGRAM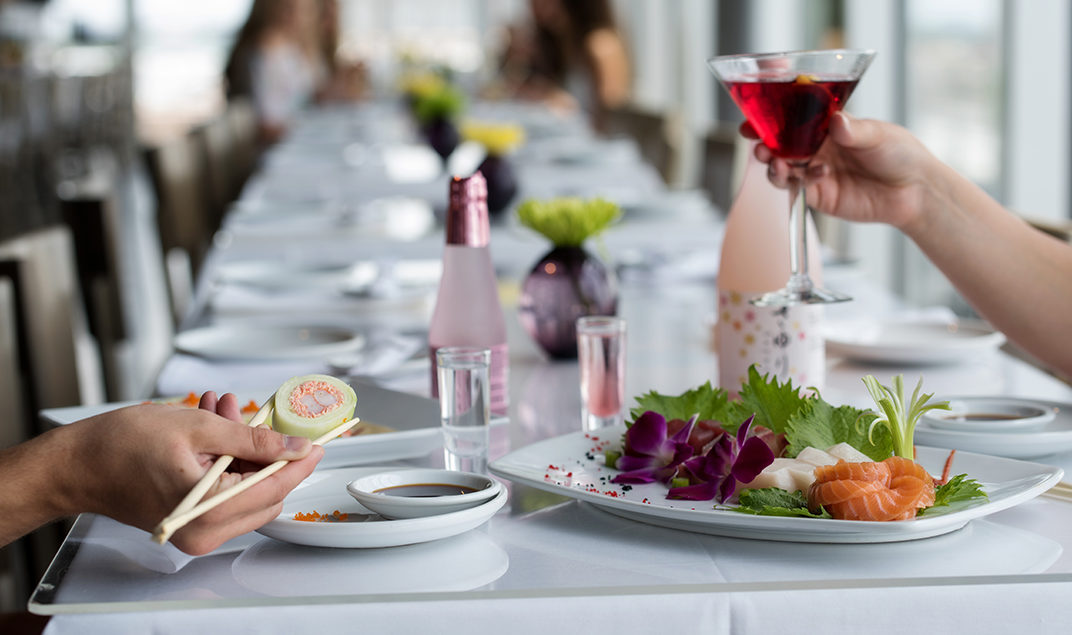 Tsunami – 27.9%
It's got all the IG elements you need: photogenic food, a stunning rooftop view of the Mississippi River, a lively vibe that lends itself to an Instameet, modern cocktails and a reason to sport the kind of outfit that'll make your followers hit the heart. servingsushi.com
Runners up:
• Bistro Byronz – 12.8%
• Elsie's Plate & Pie – 12.4%
• Superior Grill/Highland Road – 11.4%
• Magpie Cafe – 10.2%
---
BEST ITALIAN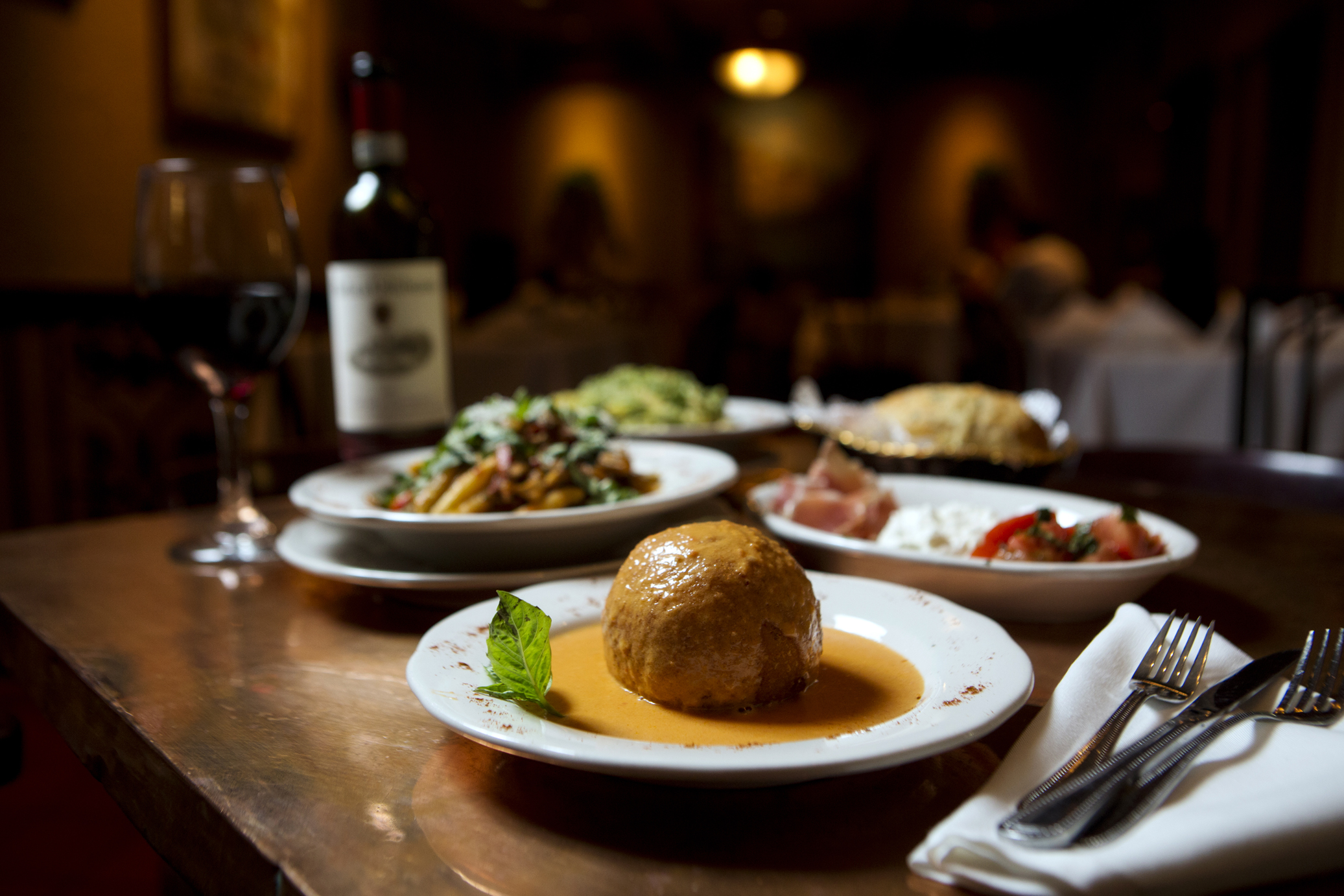 Gino's Italian Restaurant – 22.1%
This family-run classic Italian restaurant has been satisfying local diners with its expansive menu of Old World favorites for decades. Start with a shrimp- and artichoke heart-topped Laurence salad, sink your teeth into one of several different veal specials, sop up the gravy with buttery Laurence bread, and finish off the meal with spumoni or homemade cannoli. It's nice that some things don't change. ginosrestaurant.com
Runners up:
• The Little Village – 18.6%
• Ruffino's Italian Restaurant – 14.2%
• DiGiulio Brothers Italian Café – 13.5%
• Monjunis Italian Café & Grocery – 12.1%
---
BEST MEDITERRANEAN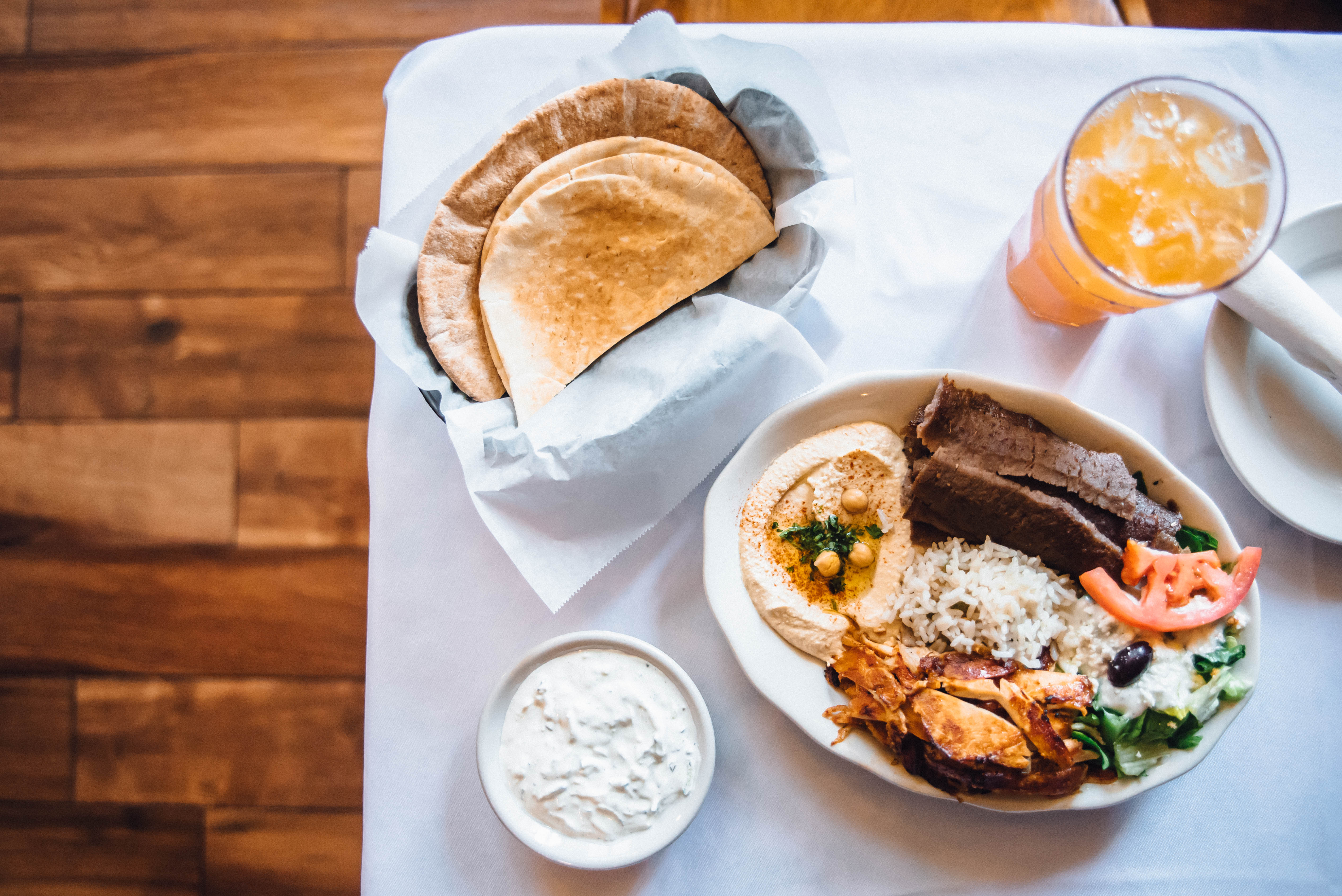 Albasha Greek & Lebanese Restaurant – 40%
In a city that loves its Mediterranean fare, Albasha continues to delight diners with bold mezze platters, tender chicken shawarma and gyros, punchy hummus and baba ghanouj, grape leaves, moussaka and more. The local eatery has grown to six locations in the greater Baton Rouge area, and it's just the right lunch or dinner spot for meat lovers and vegetarians alike. albashabr.com
Runners up:
• Serop's Café – 19.1%
• Zorba's Greek Bistro – 10.4%
• Café Phoenicia – 7.9%
• Roman's Cafe – 6.8%
---
Best Mexican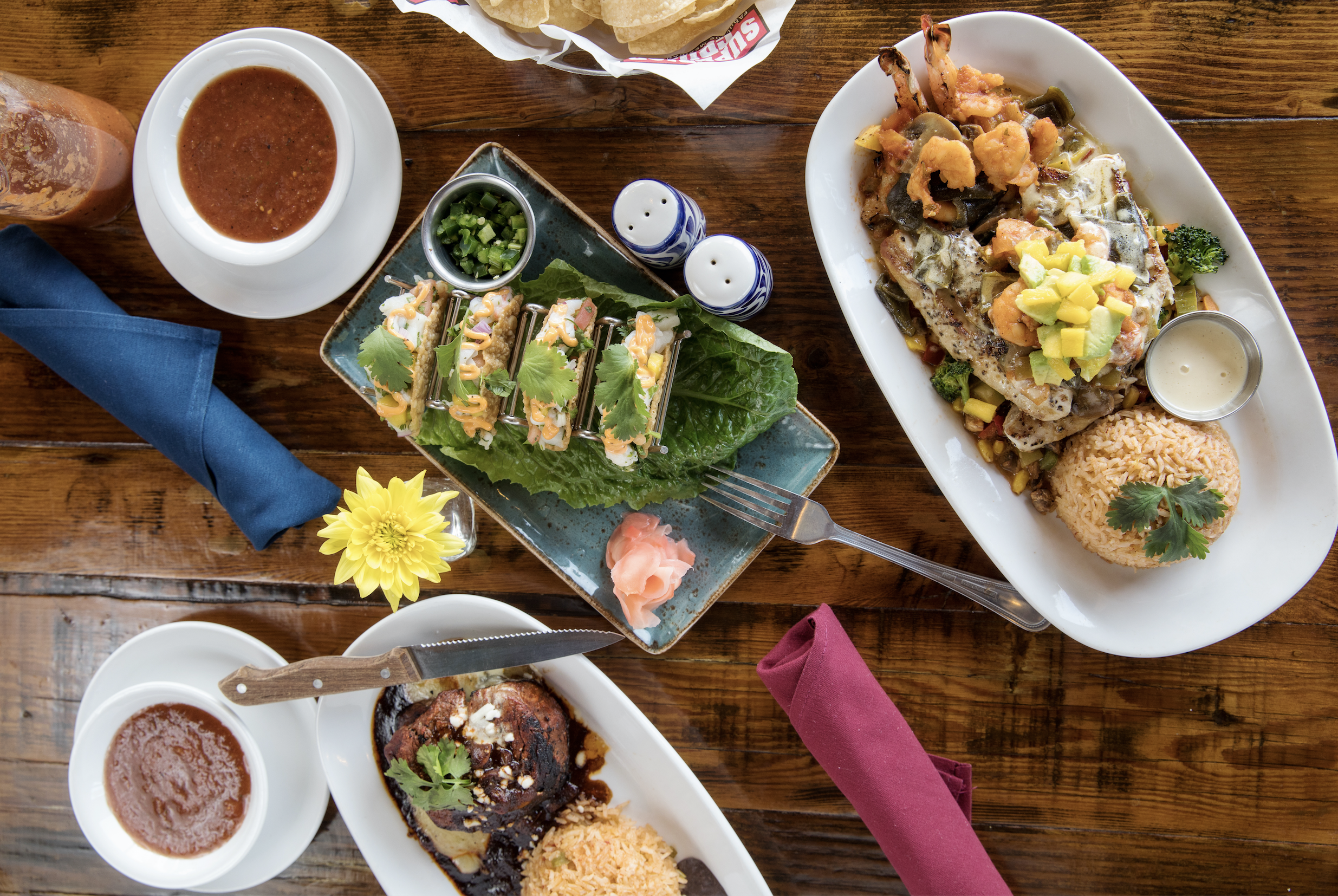 Superior Grill – 30%
Can't you just hear the sound of a sizzling pan of fajitas making its way to your table? Save room to nosh on Superior's many tempting offerings: fresh and cool ceviche, piled-high nachos, crispy tacos. In addition to being a wildly popular place for dinner and drinks, Superior does a helluva breakfast, serving chilaquiles, huevos rancheros, frittata tacos and more. batonrouge.superiorgrill.com
Runners up:
• The Velvet Cactus – 15.4%
• Mestizo Louisiana Mexican Cuisine – 11.2%
• La Carreta – 10.2%
• Tio Javi's – 7%
---
BEST NEW RESTAURANT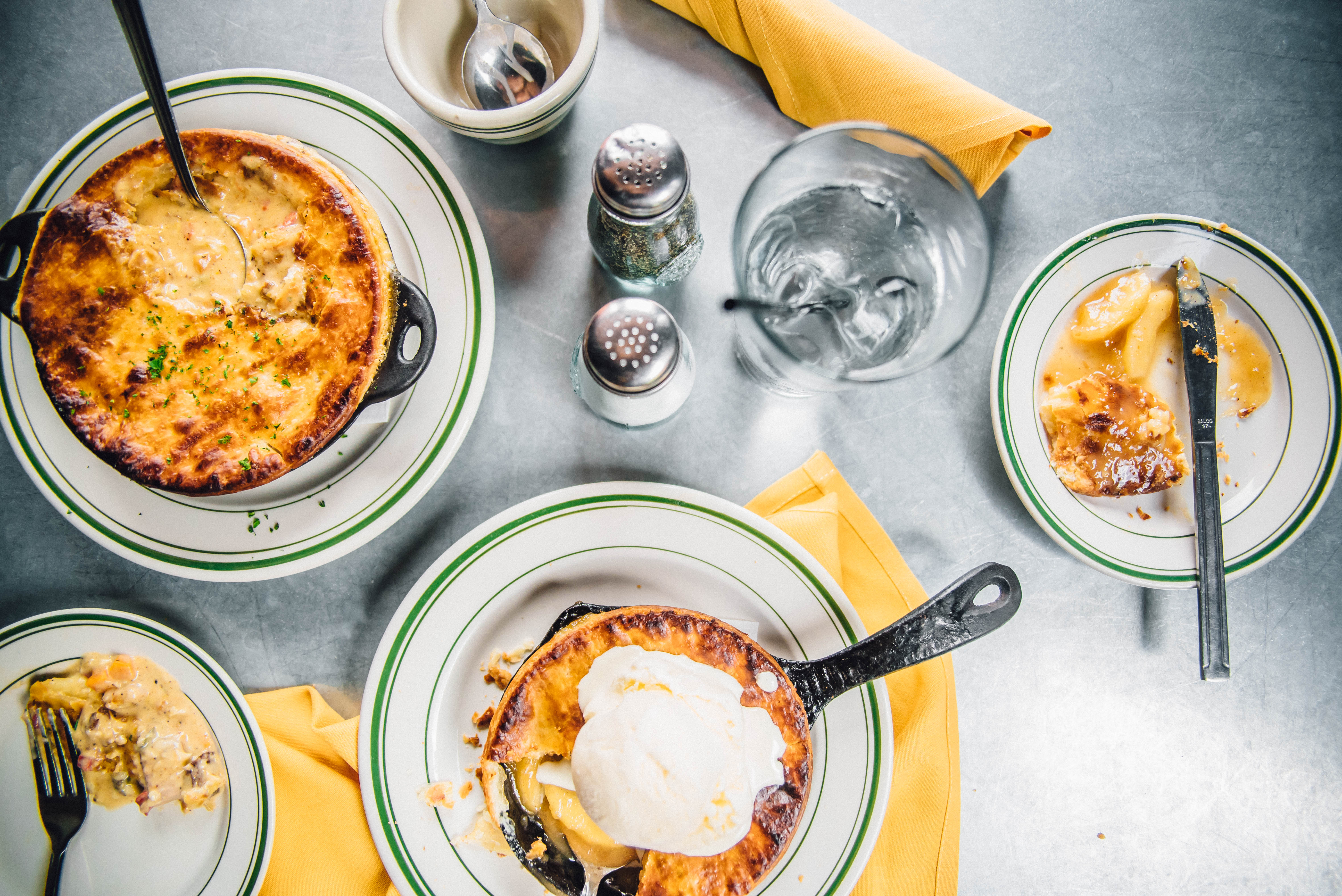 Elsie's Plate & Pie – 19.2%
With so many innovative new eateries opening in the Capital Region today, top honors for Best New Restaurant is a bare-knuckled fight. Kudos to Elsie's Plate & Pie, whose menu meanders through a pie lover's paradise with sweet and savory options. Each is served with its own signature flair. The broad menu offers lots of choices, pie and otherwise, but whatever you order, don't miss the top-selling chocolate cream pie for dessert. elsiespies.com
Runners up:
• BRQ Seafood and Barbeque – 18.9%
• Superior Grill/Highland Road – 16.4%
• Stab's Steak & Seafood – 15.3%
• Southfin Southern Poke – 9.3%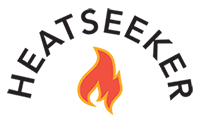 HEATSEEKER: BRQ
We've waited a long time for Baton Rouge to finally have an answer to the sit-down barbecue eateries of our neighbors in Texas. Since opening last June, BRQ has captured that craving and turned it into huge buzz. Coming in second place in both the Best BBQ and Best New Restaurant categories—they lost the latter by only 20 votes—cements BRQ's status as a restaurant to watch. brqrestaurant.com
---
BEST PIZZA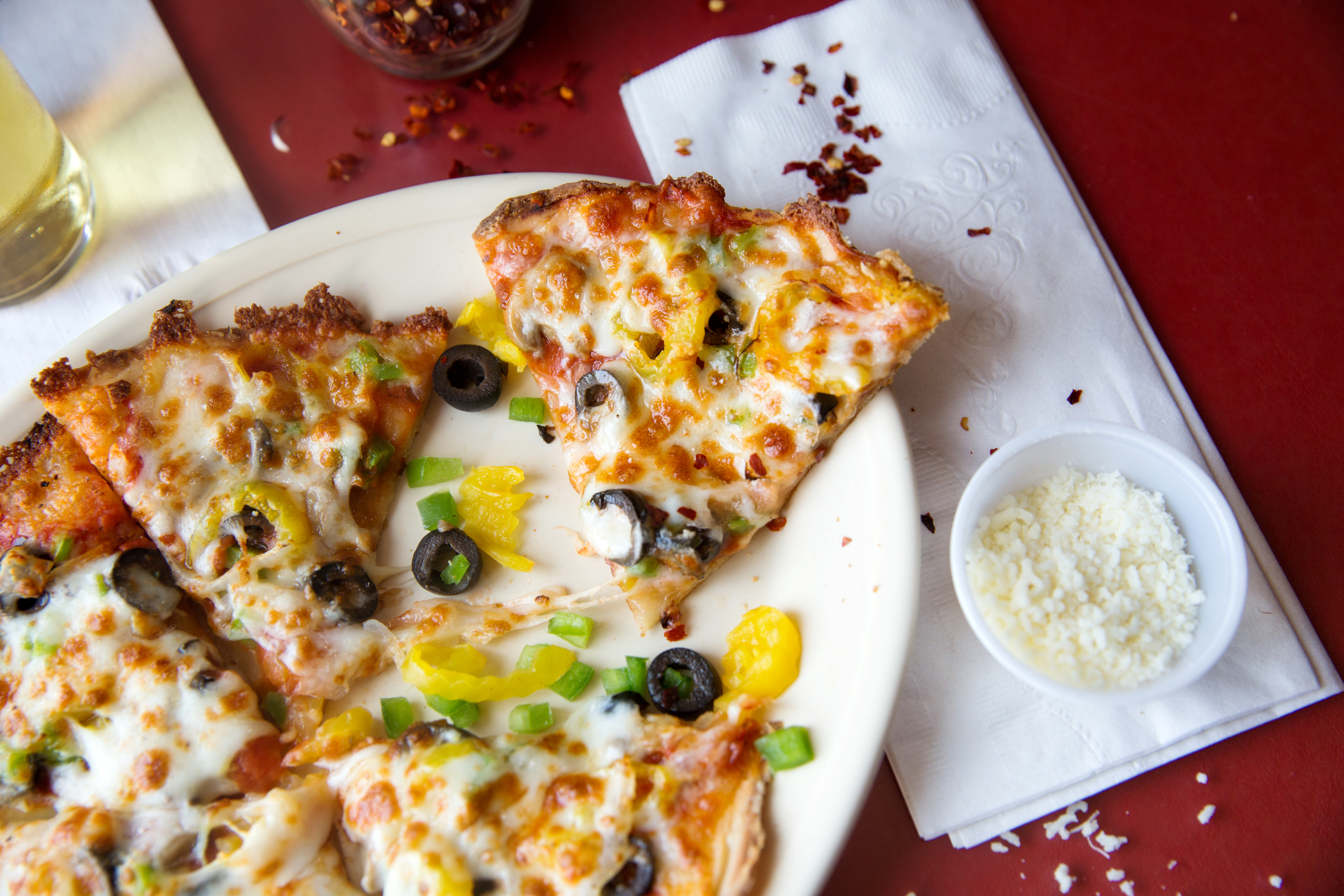 Fleur de Lis Pizza – 30.8%
The pizza scene has never been more diverse in Baton Rouge, but local diners have an abiding loyalty to Mid City's Fleur de Lis. Countless couples, families and friends have made it a regular ritual to order the Round the World with its inflexible list of toppings: anchovies, Italian sausage, mushrooms, pepperoni, salami and onions. You can't substitute, and why would you want to? fleurdelispizza.com
Runners up:
• Lit Pizza – 16.9%
• Red Zeppelin Pizza – 12.3%
• Schlittz & Giggles – 8.1%
• Rotolo's Pizzeria – 7.7%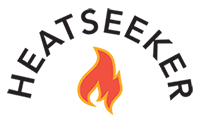 HEATSEEKER: LIT Pizza
Lit came in hot this year, clawing past consistent runner-up Red Zeppelin by 286 votes to claim the No. 2 spot for Best Pizza. The flash-fired, bespoke pizza concept from the minds behind Izzo's Illegal Burrito captured the hearts and stomachs of Baton Rouge with handcrafted flair. And with more locations popping up, you can bet its popularity will only grow. Fleur de Lis is still an institution with nearly double Lit's votes. But with such a firm first place, second place is still quite an accomplishment. lit.pizza
---
BEST PO-BOYS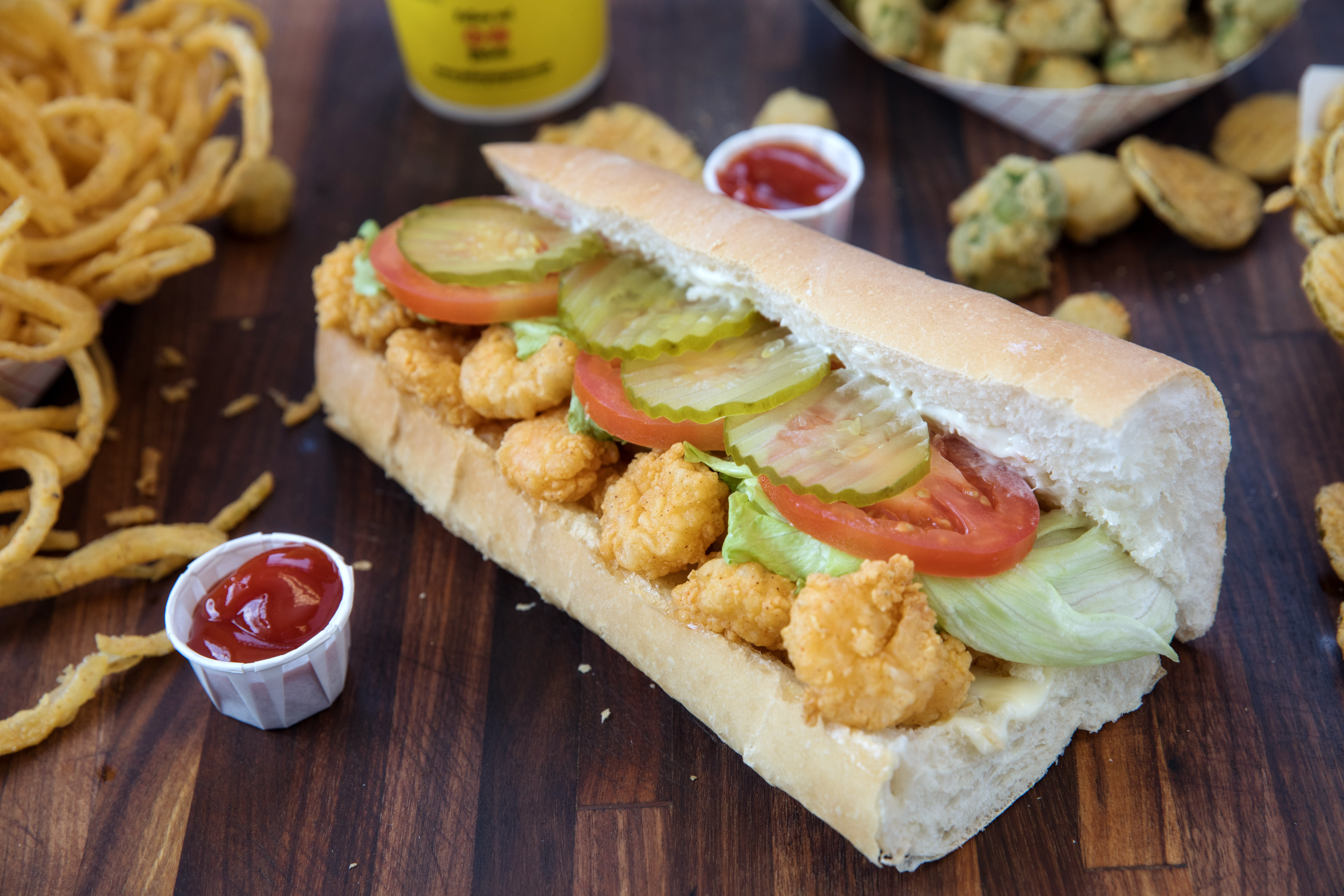 Po-Boy Express – 17%
Po-Boy Express serves spot-on, behemoth po-boys with the highest of flavor standards, and it does so with the speed and ease of a drive-thru window. Order white or wheat po-boy bread, and choose from roast beef, ham, turkey, hot sausage, shrimp, oysters, catfish or other ingredients. Just don't attempt to eat while driving. poboyexpress.com
Runners up:
• George's – 12.1%
• The Chimes – 11.4%
• Dempsey's – 10%
• Poor Boy Lloyd's – 9.8%
---
BEST OVERALL RESTAURANT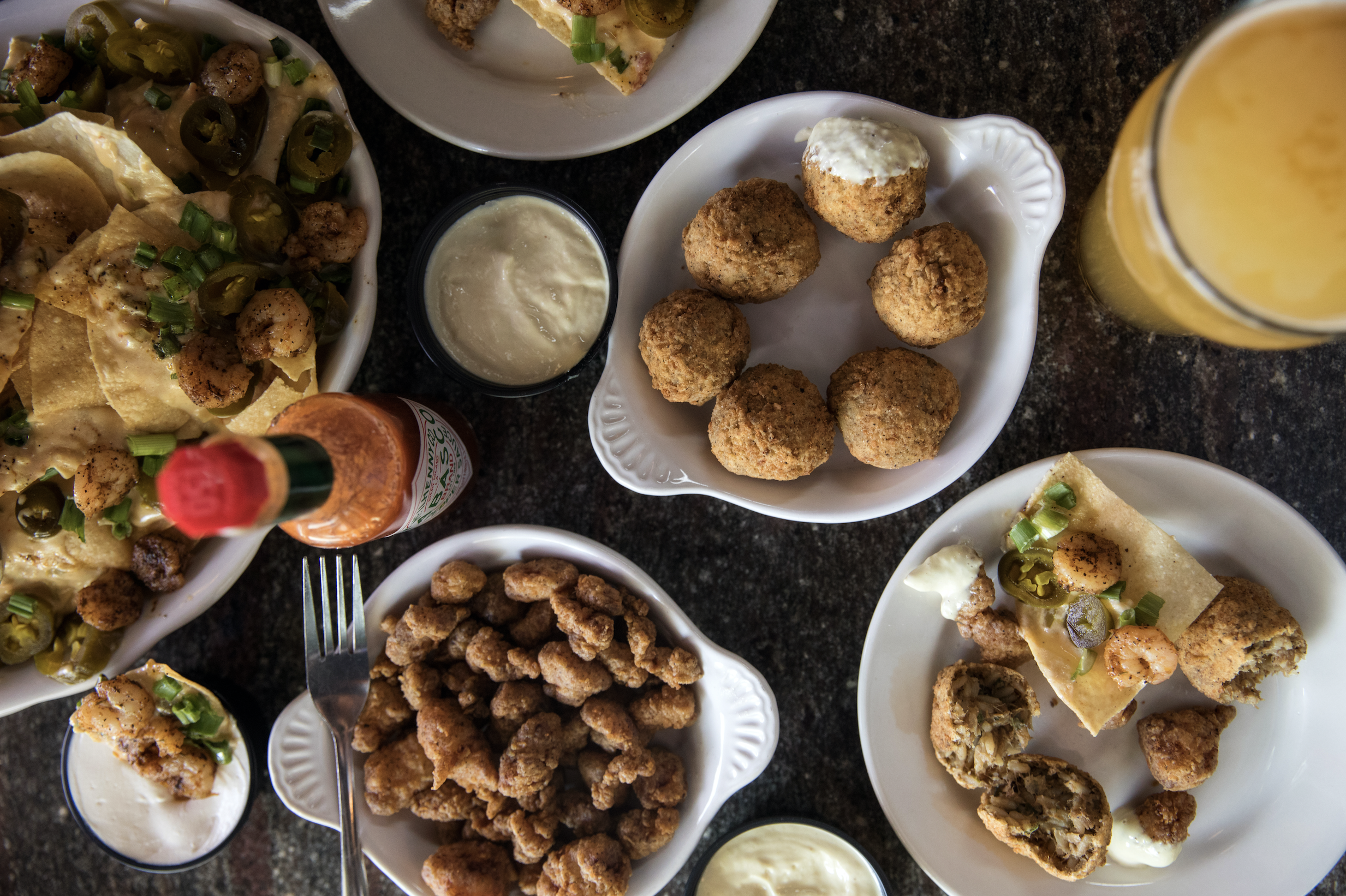 The Chimes – 13.8%
It's one of the first places you bring an out-of-town friend, and if you're an LSU alum, it's a big part of your college memories. The Chimes is known for its generous, nicely priced daily specials, oysters on the half shell, infinite beer selection, cheese fries and Cajun and Creole lineup. It's hard not to leave here in a good mood. thechimes.com
Runners up:
• Louisiana Lagniappe – 13.3%
• Ruth's Chris Steak House – 11%
• Ruffino's Italian Restaurant – 10.3%
• Mansurs on the Boulevard – 8.5%
---
Best Oysters
Acme Oyster House – 22.7%
What say you to oyster shooters with cocktail sauce and vodka, fresh Gulf oysters on the half shell or chargrilled oysters topped with herbed butter sauce and Romano cheese? Or how about a po-boy stuffed to oblivion with fried oysters, or a seafood platter with nothing but oysters? It's all here at Acme, along with ample options for those of you who prefer something else. As wrong as that is. acmeoyster.com/baton-rouge
Runners up:
• Jolie Pearl Oyster Bar – 15.9%
• The Chimes – 10.8%
• Phil's Oyster Bar & Seafood Restaurant – 10.2%
• Parrain's Seafood Restaurant – 10.1%
---
BEST SALADS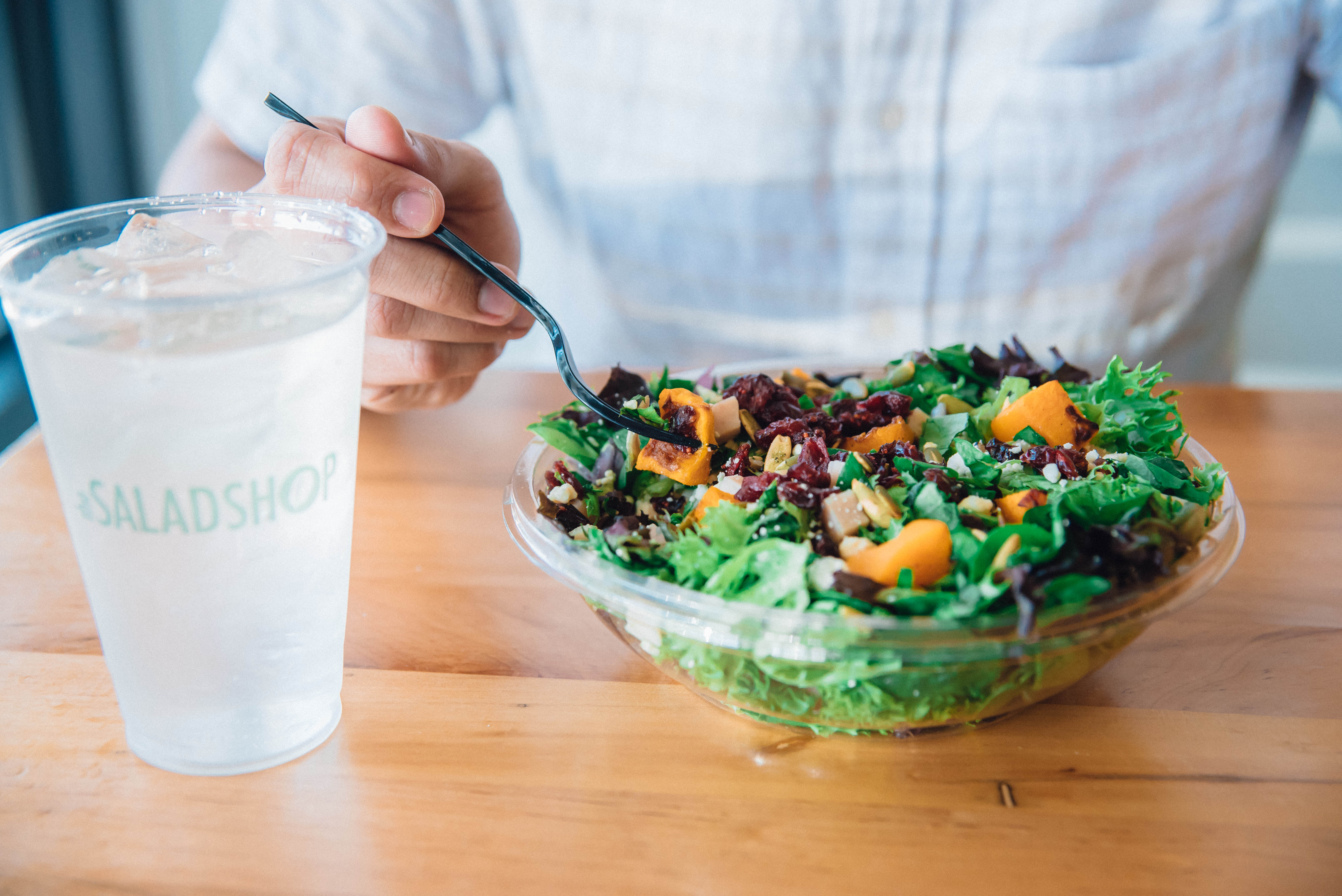 The Salad Shop – 27.7%
The Salad Shop has won over Baton Rouge salad lovers by chopping its salads with a big ol' mezzaluna, ensuring you get a little bit of each yummy ingredient and an equal distribution of dressing in every bite. Design your own, or order expeditiously from preset combinations. Locally made dressings are part of the wide variety of options for topping your salad. thinksaladshop.com
Runners up:
• J. Alexander's – 17.6%
• Bistro Byronz – 15.5%
• Newk's Eatery – 12.9%
• Southfin Southern Poke – 9.4%
---
BEST SEAFOOD DISHES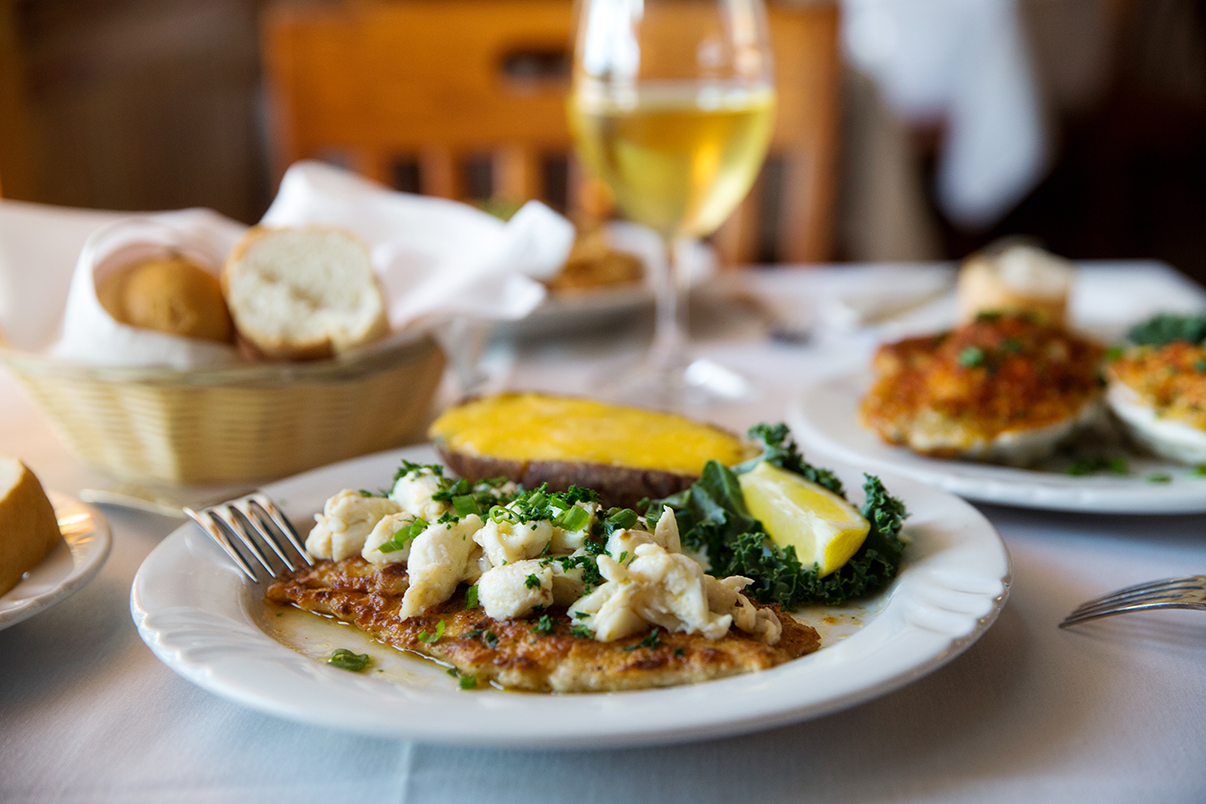 Louisiana Lagniappe – 23.1%
The range of neatly executed seafood dishes available at Louisiana Lagniappe makes it hard to choose just one. Savor the very fine fish en papillote, baked fish in parchment with lump crabmeat and shrimp stuffing, or try the Cocodrie, sautéed fish in garlic beurre blanc with fried softshell crawfish, fried artichoke hearts and Bearnaise. Yum. louisianalagniapperestaurant.com
Runners up:
• Parrain's Seafood Restaurant – 19.5%
• Mike Anderson's – 11.2%
• Roberto's River Road Restaurant – 9.1%
• Sammy's Grill – 8.5%
---
BEST STEAK
Ruth's Chris Steak House – 38.9%
Serving custom-aged USDA Prime cuts of beef, Ruth's Chris is a celebration mecca. Sit back and enjoy a tomahawk or cowboy ribeye, a bone-in filet or strip, a Porterhouse for two, and lots more. Top your steak with the fresh lobster or shrimp or even a blue-cheese crust, and select from side dishes almost as delicious as the steaks they make shine. ruthschris.com
Runners up:
• Doe's Eat Place – 16.7%
• Sullivan's Steakhouse – 12.7%
• Stab's Steak & Seafood – 9.8%
• Fleming's Prime Steakhouse & Wine Bar – 9.7%
---
BEST SUSHI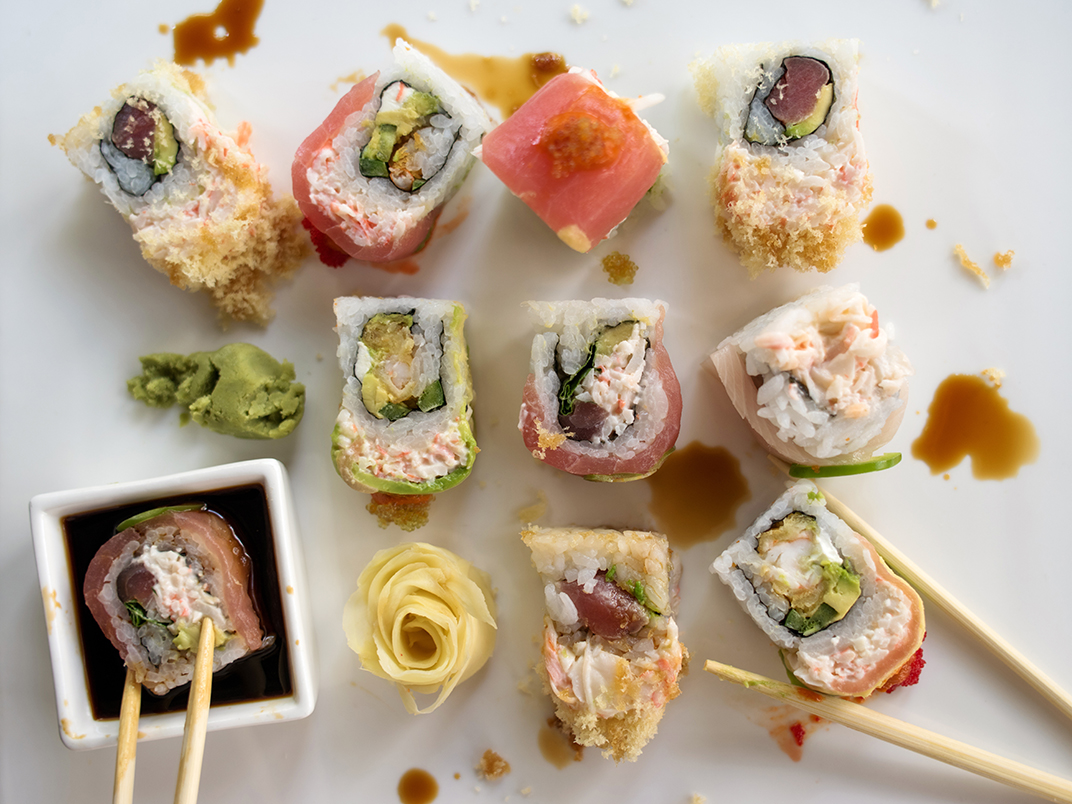 Ichiban Japanese Grill & Sushi Bar – 24.6%
Fresh seafood is stylishly arranged at Ichiban, which just happens to mean "number one" in Japanese. Enjoy beautiful starters, grilled fare and of course, sushi. The spot has developed a wide variety of rolls to keep you busy, including the Death Valley, which features spicy crawfish, avocado and cream cheese, and a topping of steamed shrimp and Japanese honey mustard. ichibanbr.com
Runners up:
• Tsunami – 20.4%
• Sushi Yama Japanese Restaurant – 15.6%
• Geisha – 12%
• Sushi Masa – 9.7%
---
BEST TACOS AT A LOCAL RESTAURANT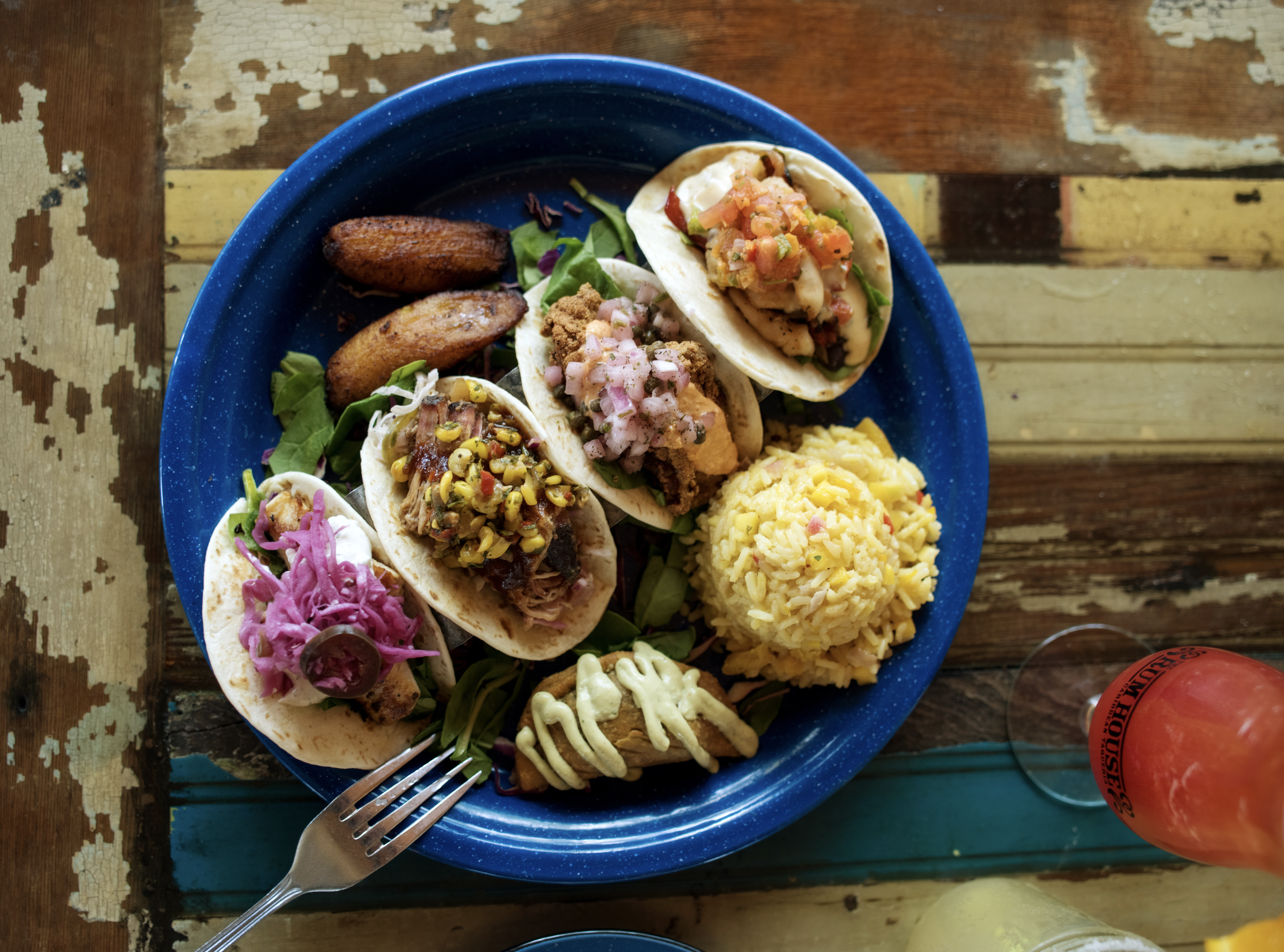 The Rum House – 28.6%
Your top taqueria, The Rum House, has no less than 20 specialty tacos. Each one is carefully assembled with different proteins, sauces and toppings. Choose options like duck, brisket, jerk chicken or pork, red curried lamb, flank steak, pulled pork, mahi mahi, shrimp and more. Don't forget a craft rum cocktail to wash it down. therumhouse.com
Runners up:
• Superior Grill – 17%
• The Velvet Cactus – 16.1%
• Zippy's Burritos, Tacos & More – 11.8%
• Mestizo Louisiana Mexican Cuisine – 9.4%
---
BEST VIETNAMESE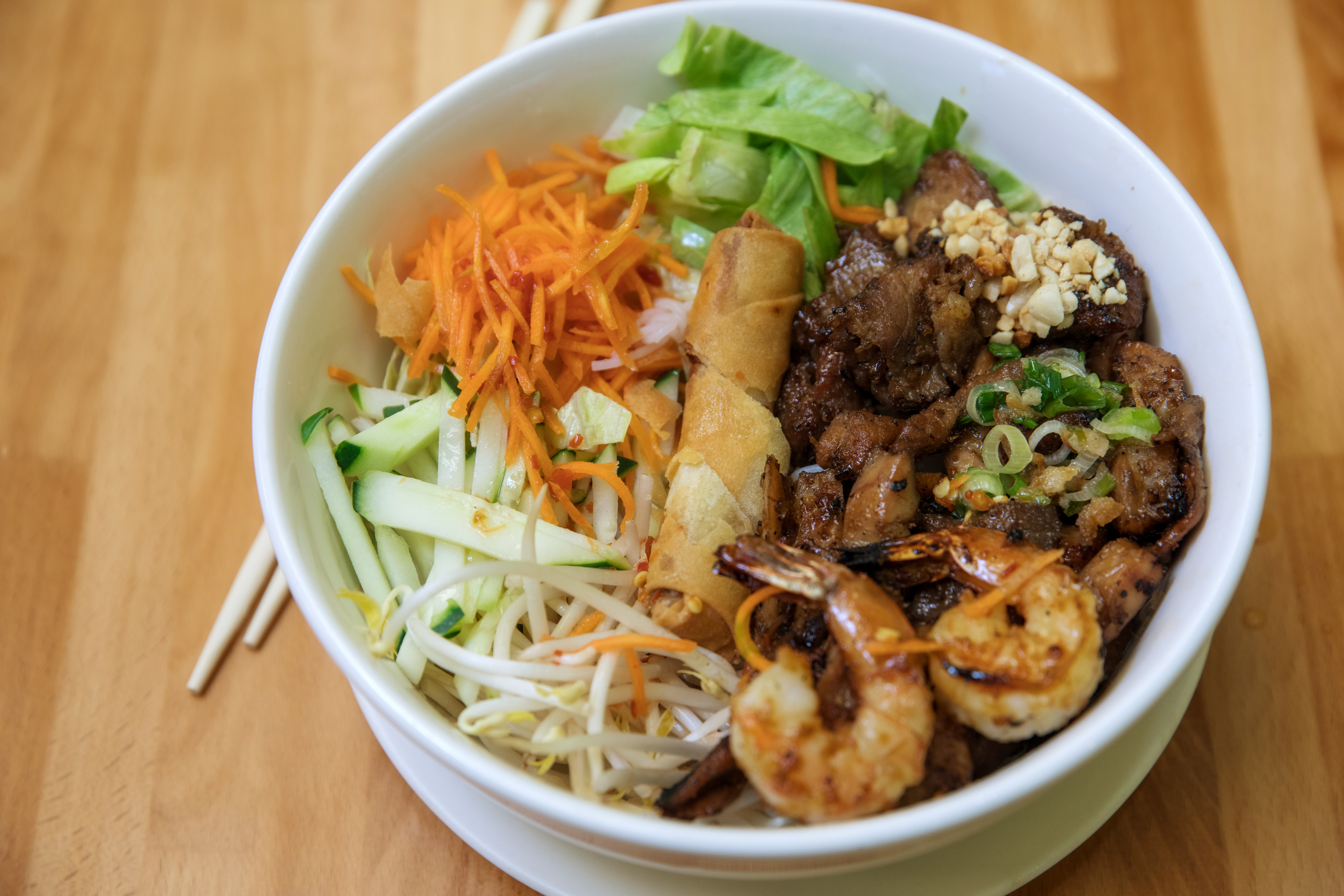 Pho Café – 19.9%
Vietnamese is increasingly popular in Baton Rouge, and the top pick this year among a growing number of eateries is Pho Cafe. Slurp down pho prepared with your favorite choice of protein, devour rice dishes cooked in a clay pot, and enjoy vermicelli, spring rolls and dumplings. When you're done, help yourself to dessert from the frozen yogurt and toppings bar right there on site. The medley of flavors you'll experience here is something special. facebook.com/dreamberriecafe
Runners up:
• Ava Street Cafe – 18.8%
• Drunken Fish – 17.7%
• Bao Vietnamese Café – 10%
• Dang's Vietnamese Restaurant – 9.3%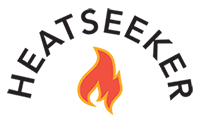 HEATSEEKER: Ava Street Cafe & Drunken Fish
Best Vietnamese is a brand-new category this year, so it was impossible to predict how voting would shake out now that the city has enough established Vietnamese eateries to choose from. Ava Street Cafe, known for creative dishes like kimchi fries and a killer bowl of pho, fell to Pho Cafe by 51 votes. Drunken Fish, an older staple blending Vietnamese and Japanese cuisines, came in just 48 votes behind Ava Street. Next year could be anyone's game. Find Ava Street Cafe online and Drunken Fish on Facebook.
---
BEST RESTAURANT WORTH THE DRIVE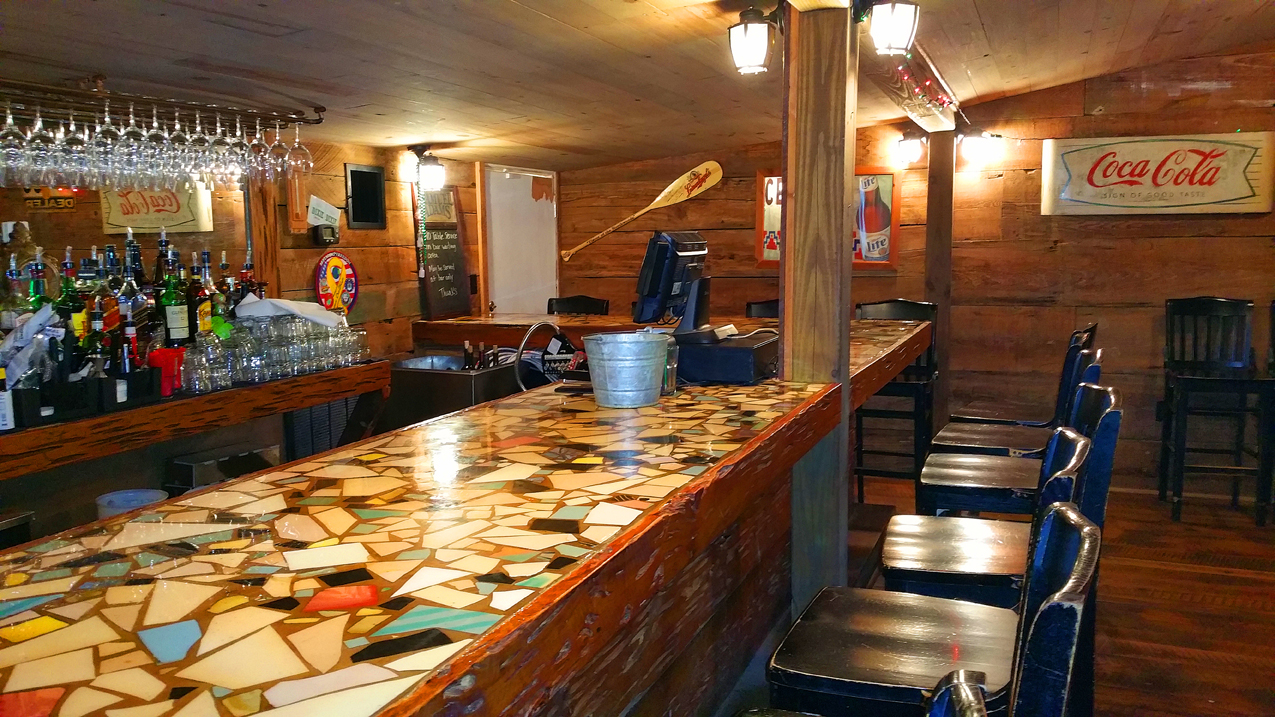 Roberto's River Road Restaurant – 26.7%
Chef Roberto Sandoval's menu is filled with Cajun and Creole favorites and cozy dishes with big flavors. Pay close attention to seafood options like the Catfish Billy—fried or grilled fillet of catfish topped with crawfish etouffée. Set in a former mercantile on River Road, you'll feel like you're having dinner in another time. The best part is that it's really not that far from the heart of Baton Rouge. robertosrestaurant.net
Runners up:
• Middendorf's – 22.8%
• The Francis Southern Table & Bar – 15.3%
• Ruffino's on the River – 10.6%
• The Grapevine Café – 7.8%
---
See the 2018 Best Of 225 Shopping and Services winners.
See the 2018 Best Of 225 People and Entertainment winners.
See how the Best Of 225 process works.
---
This article was originally published in the July 2018 issue of 225 Magazine.