---
BEST PLACE TO SEE ART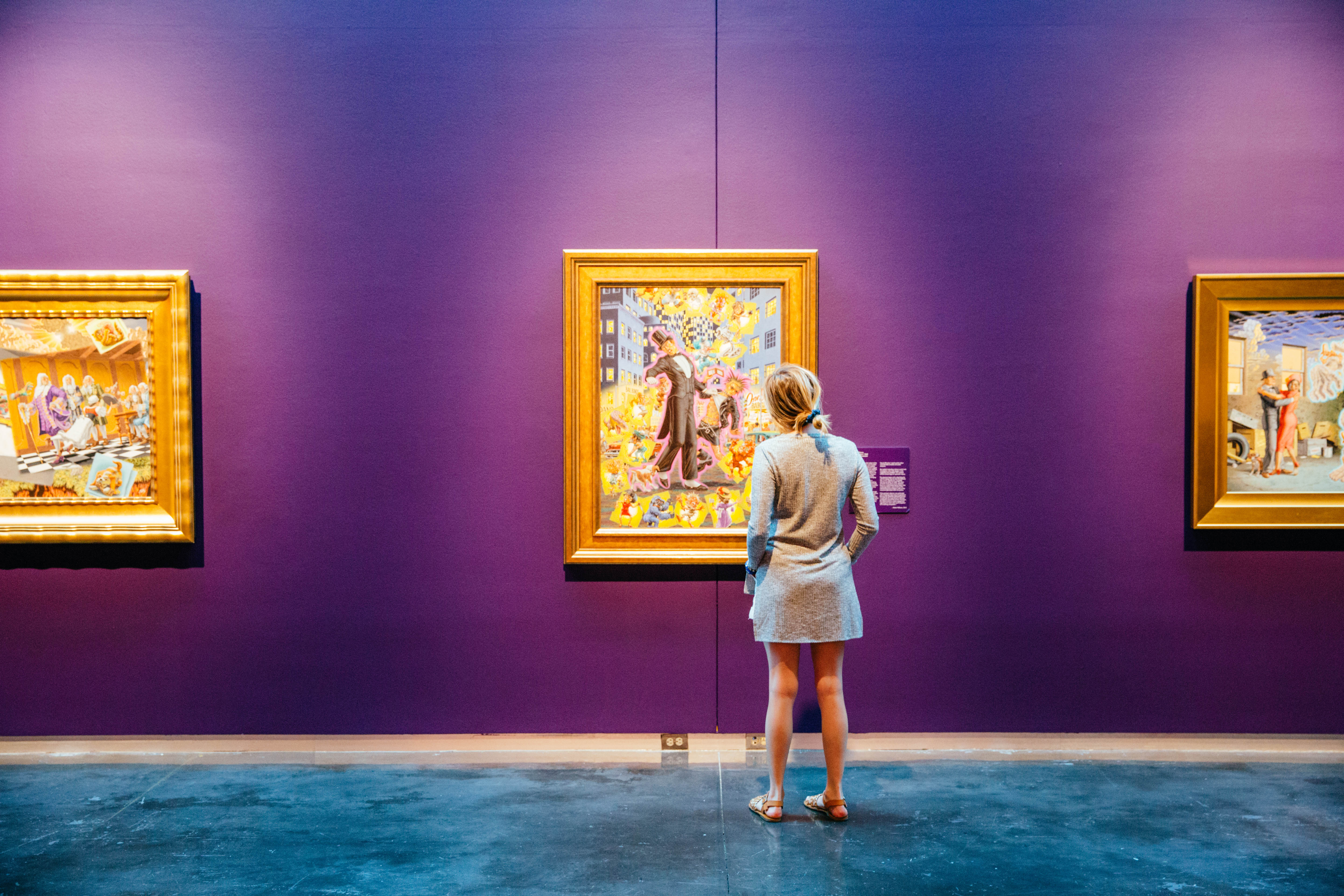 LSU Museum of Art – 22.7%
Vsiting the LSU Museum of Art makes for an incredible, wonderful, no-doubt-very-good day. Its exhibitions are bold, brave and full of color, reflecting our city, our region and the people in it. Whether it's the important work of artist Carrie Mae Weems or the colorful paintings of folk artist Clementine Hunter, the museum is always on point. Head there on the first Sunday of every month for free admission. lsumoa.org
Runners up:
• Louisiana Art & Science Museum – 22%
• The Gallery at Manship Theatre – 14.7%
• Baton Rouge Gallery – 13.7%
• The Foyer – 13.7%
---
BEST LOCAL ORIGINAL BAND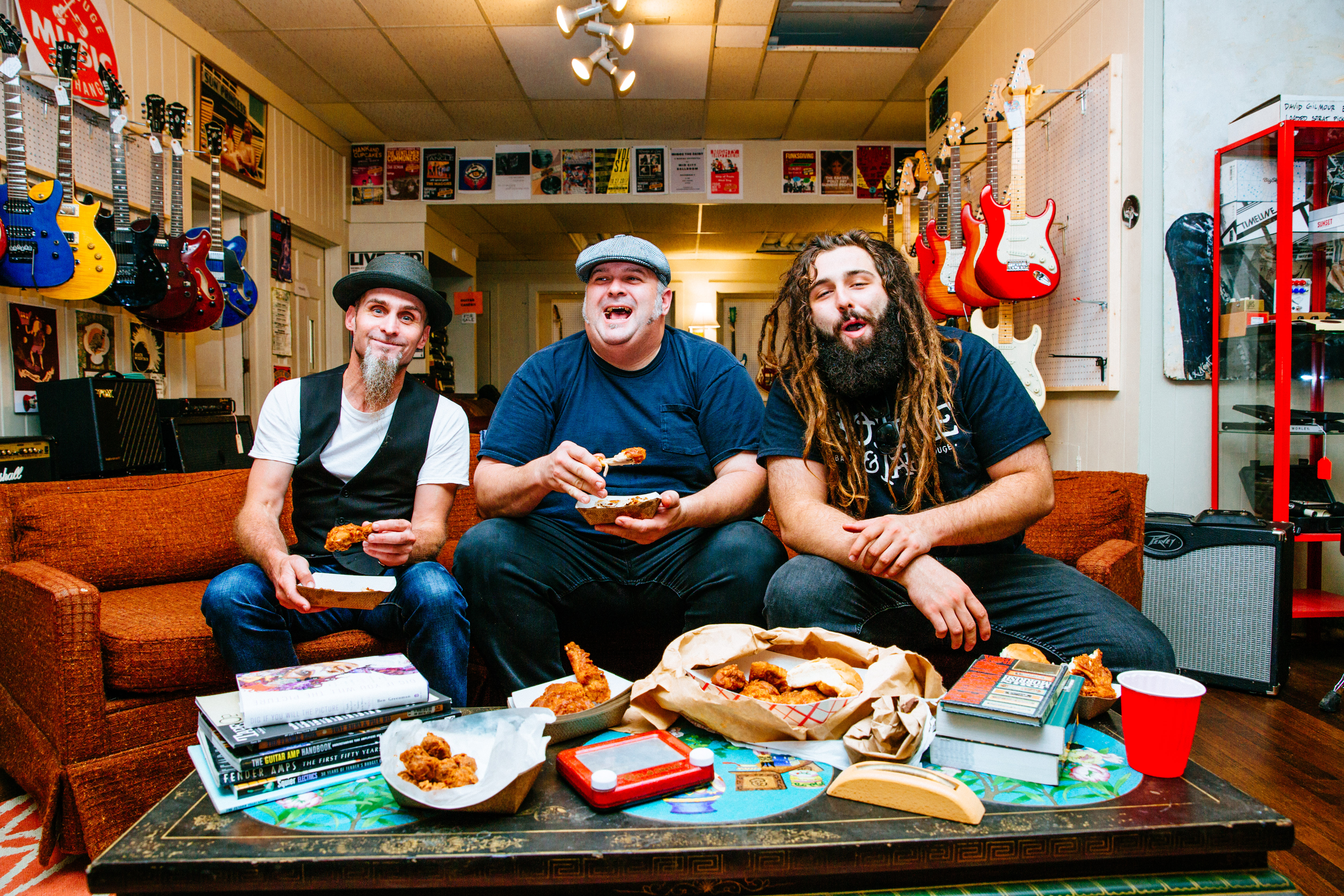 The Chris LeBlanc Band – 25.3%
The sounds of the Chris LeBlanc Band are the sweet sounds of home. It's the kind of blues-rock music made for letting the good times roll. LeBlanc has been a staple of the local music scene for more than 20 years, and you can hear it in every funky guitar riff and every growling vocal note. But what else would you expect from a guy who has been billed with the likes of Buddy Guy, ZZ Top, Hank Williams Jr. and B.B. King? chrisleblancband.com
Runners up:
• Parish County Line – 20.6%
• Chase Tyler Band – 16.9%
• The Michael Foster Project – 15.1%
• Meriwether – 9.4%
---
BEST BAR TO WATCH SPORTS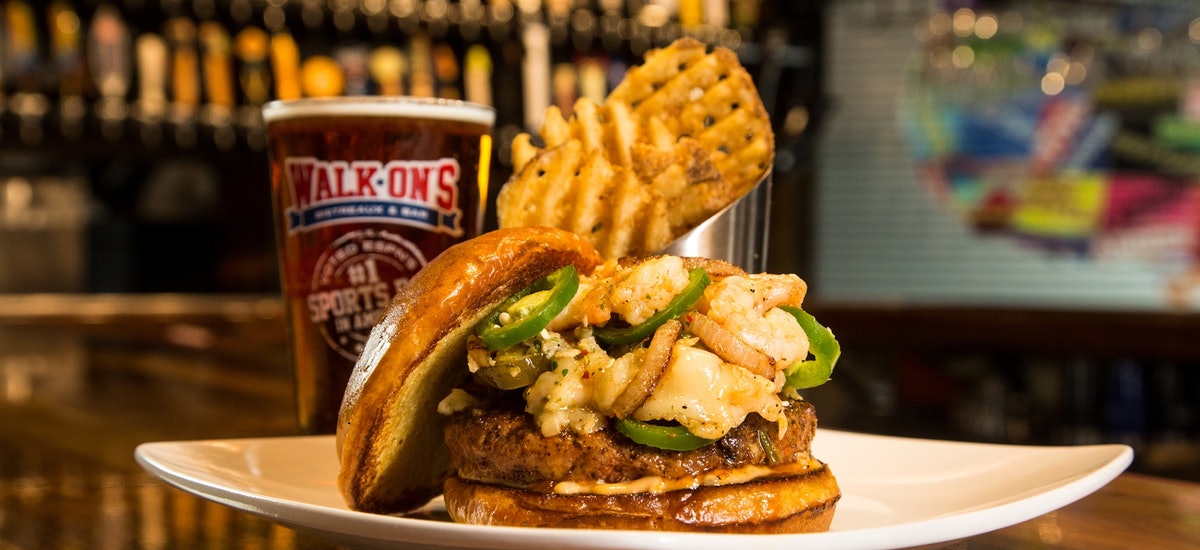 Walk-On's Bistreaux & Bar – 51.2%
Sports are best watched big—really big. So big that the franchise quarterback of your local NFL team wants a piece of the action kind of big. In 2015, the Saints' Drew Brees became a co-owner and partner of Walk-On's, the sports bar that is no doubt the most fun place to scream "Geaux Tigers" at the top of your lungs—other than Tiger Stadium, of course. The bar houses big ol' screens so you can watch college football or the NCAA Tournament, and now, you can actually hear the games with an app that allows users to receive the audio feed on their phones. walk-ons.com
Runners up:
• The Chimes – 12%
• Pluckers Wing Bar – 11.6%
• The Bulldog – 9%
• Ivar's Sports Bar and Grill – 7.6%
---
BEST LOCAL BLOGGER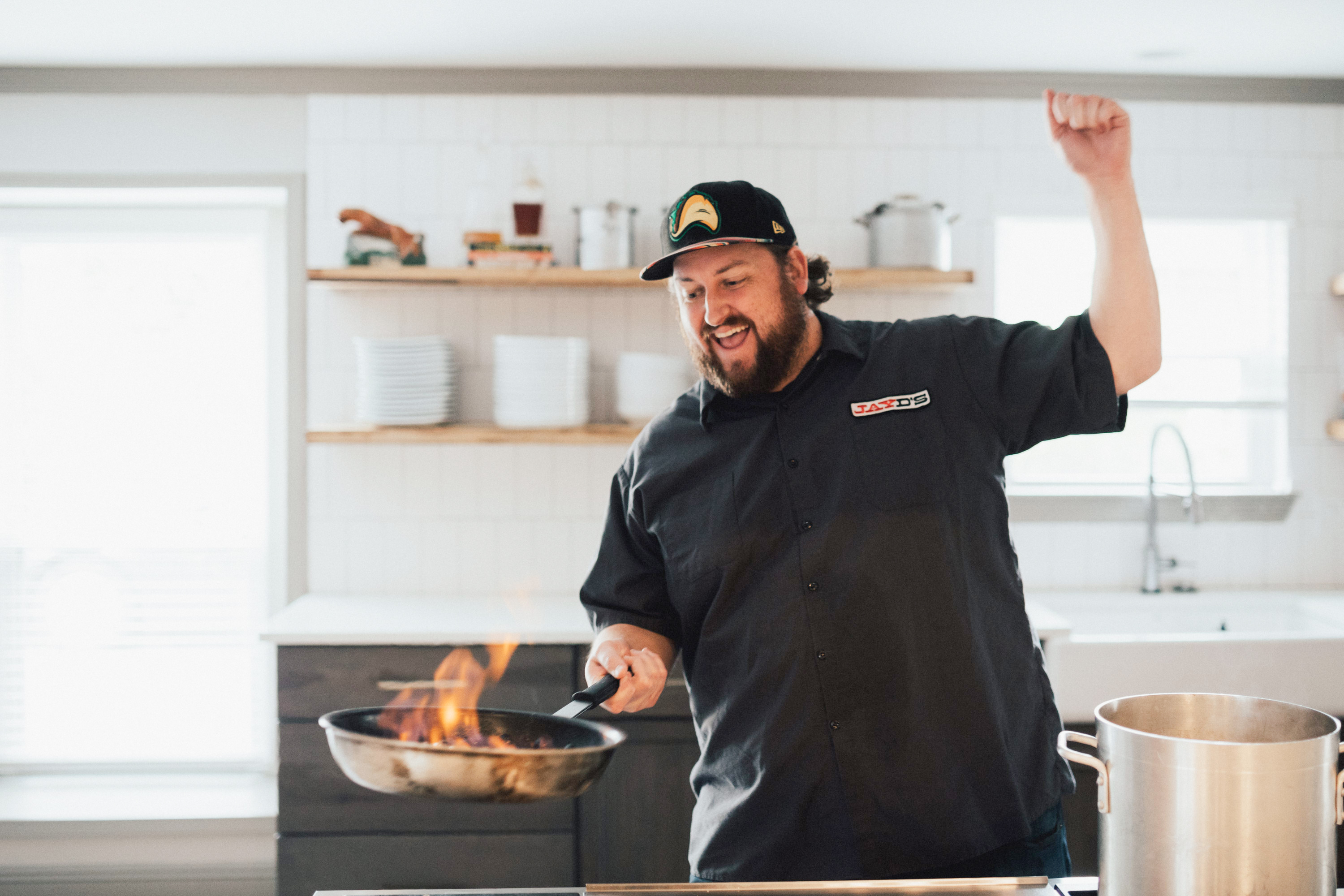 Jay Ducote: Bite & Booze – 36.1%
Today, you're likely to see Jay Ducote at Gov't Taco, his new stand at Mid City food hall White Star Market. But to think: It all started with a blog. Ducote's longtime food blog, Bite & Booze, is produced by the celeb chef and his resident team of contributors. It's full of great down-home recipes, like parsnip-potato au gratin and fried salmon burgers, and salivation-inducing food photography. There are pretty good products for sale there, too. Jay D's dry rubs and sauces abound. Don't miss out on Feature Beer Friday, a weekly post that breaks an awesome local beer down to a science. biteandbooze.com
Runners up:
• Red Stick Moms Blog – 27.3%
• Krystal Bennett Faircloth: A Pinch of Lovely – 10%
• Victoria Hines: Foodies to Fork With – 8.6%
• Leslie Presnall: Southern Flair – 6.9%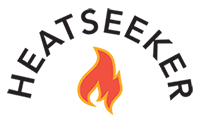 HEATSEEKER: Red Stick Moms Blog
Celeb chef Jay Ducote and his Bite and Booze edged out Red Stick Moms Blog by about 9%. But the local blog for and by moms is 667 votes ahead of the next runner up. It looks like the site, which is filled with content from recipes to personal essays to activities for kids created and curated by a team of contributors, is Ducote's biggest competition for the award.
---
BEST CHARITY/FUNDRAISER EVENT
Susan G. Komen Race for the Cure – 25.5%
Wear your finest pink shirts, hats and beads, and run, jog or stroll to Race for the Cure. Susan G. Komen is making a real impact in the fight against breast cancer, with the ultimate mission of eliminating it forever. So get out there and help raise funds! It's essential, and Komen is proof of that: The organization donates 75% of its proceeds to local programs and the rest to national research. komenbatonrouge.org
Runners up:
• Hollydays: Junior League of Baton Rouge – 23.7%
• Bella's Ball: Bella Bowman Foundation – 17.9%
• Louisiana Art & Science Museum Gala – 9.5%
• Best Dressed Ball: American Cancer Society – 8.1%
---
BEST CHEF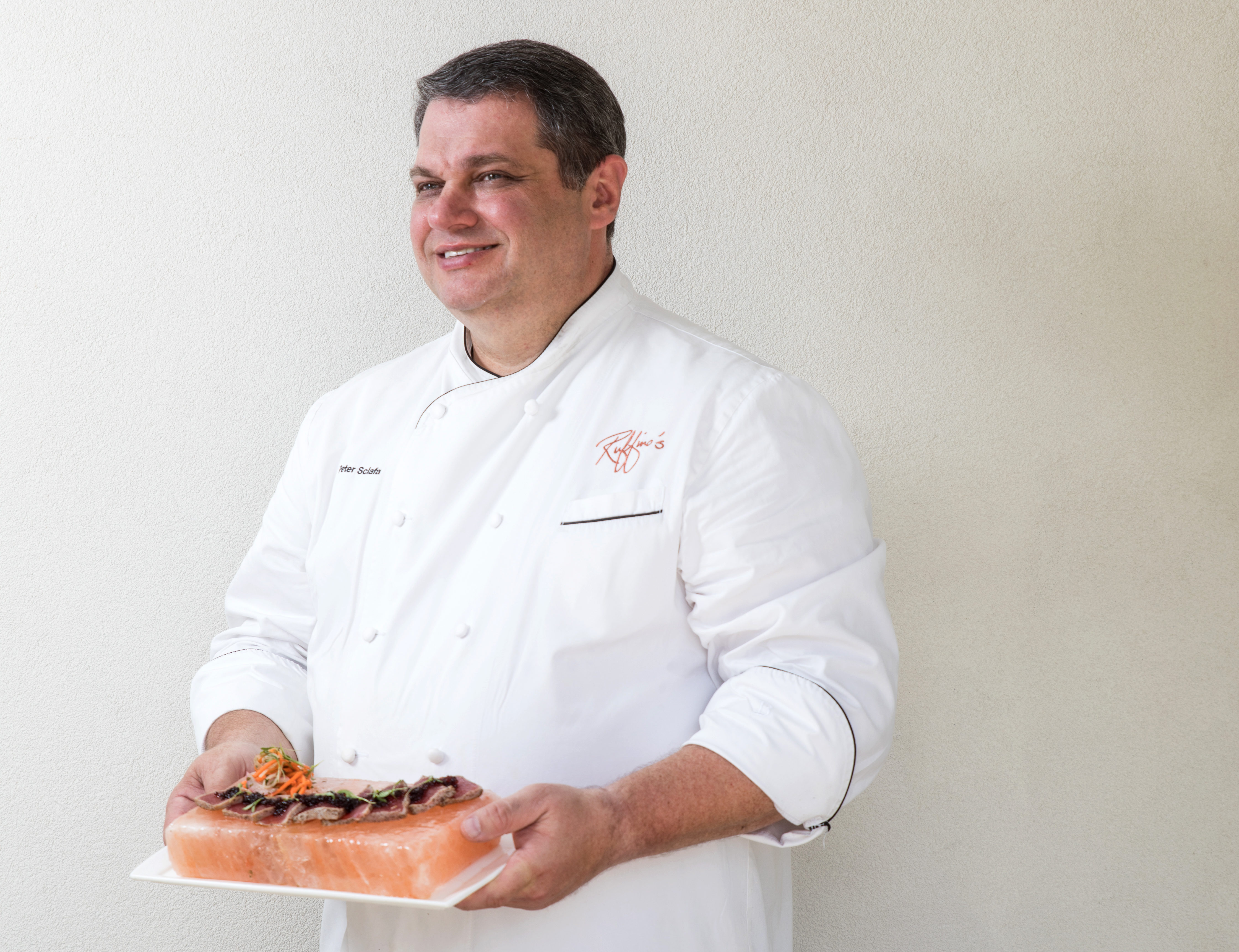 Peter Sclafani: Ruffino's – 16.2%
Peter Sclafani is an expert at mixing things up. He blends together the flavors of French Creole cooking with a taste of Southern Italy. It's that kind of innovation that powers his restaurant Ruffino's to be a cut above. No wonder the chef has his own cookbook and a long list of awards to his name, including Louisiana Restaurant Association Restaurateur of the Year—which he won twice. ruffinosbatonrouge.com
Runners up:
• John Folse: White Oak Plantation – 13.6%
• Jay Ducote: Gov't Taco – 13.4%
• Don Bergeron: Bergeron's City Market – 9.9%
• Kelley McCann: Kalurah Street Grill – 9.7%
---
BEST PLACE TO TAKE THE KIDS ON A SATURDAY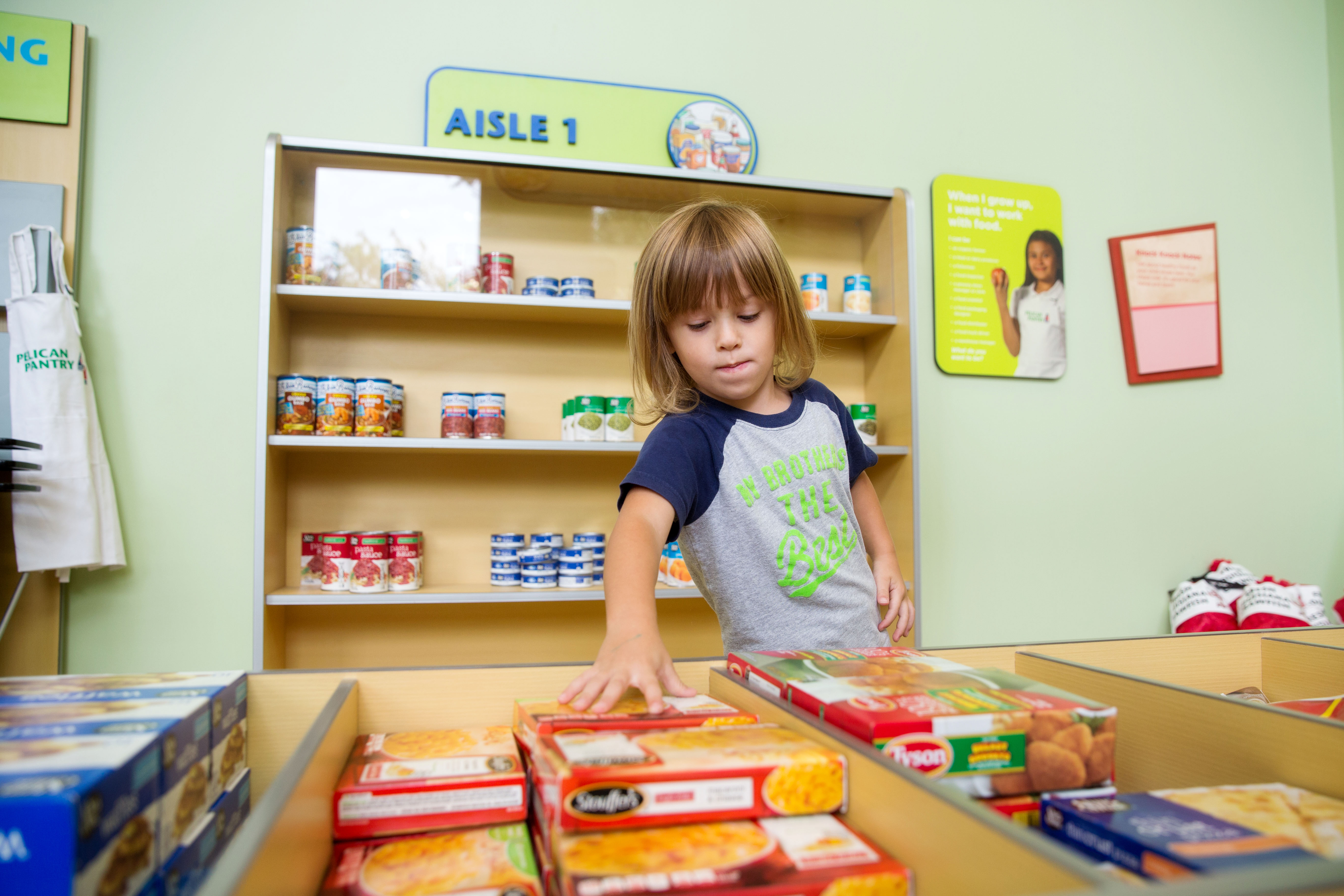 Knock Knock Children's Museum – 41.7%
Kids just wanna have fun. At new-to-Baton Rouge Knock Knock Children's Museum they can, and so can the young at heart. It's 26,000 square feet and 18 interactive learning zones of fun, to be exact. Register the kids for Knock Knock's awesome summer and holiday camps, which cover everything from astronomy to puppetry, because learning doesn't end when the school year does. Don't forget to stop by the Story Tree for the book-loving kiddos. knockknockmuseum.org
Runners up:
• LSU Athletics events – 15.6%
• Area 51 Extreme Air Sports – 10.9%
• Red Stick Farmers Market – 8.9%
• BREC Baton Rouge Zoo – 8.6%
---
BEST PARADE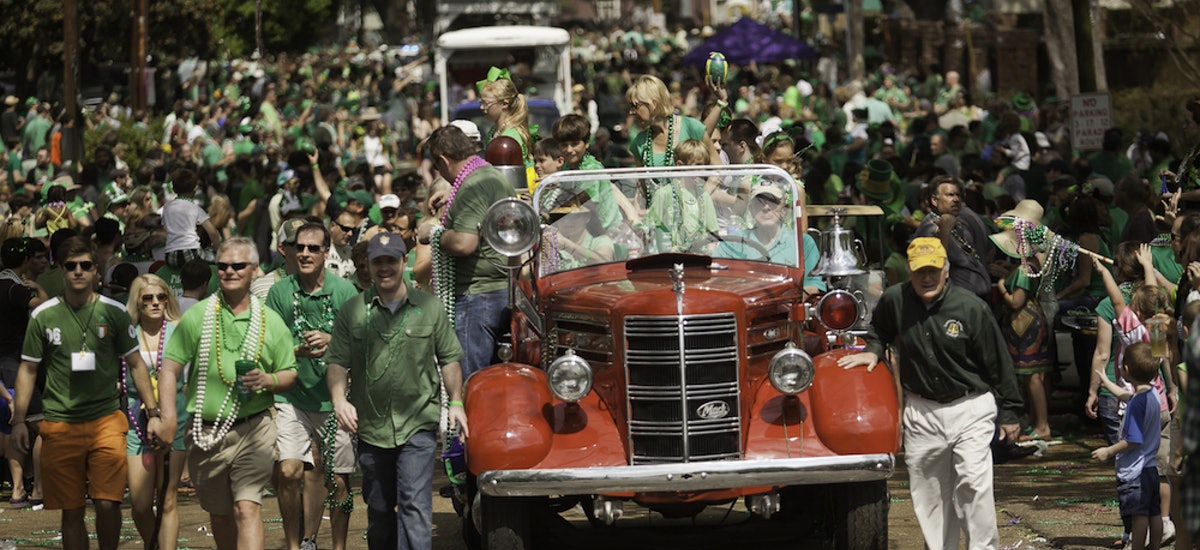 Wearin' of the Green St. Patrick's Day Parade – 44%
On St. Patrick's Day, it's go green or go home. Each year, the Wearin' of the Green parade floods local streets with a green wave for everyone to celebrate the Emerald Isle in style. There are plenty of floats, marching bands, and always a bagpipe or two. Keep getting your green on, y'all. facebook.com/IrishParade
Runners up:
• Spanish Town Mardi Gras Parade – 29.1%
• Mystic Krewe of Mutts Mardi Gras Parade – 7.3%
• Krewe of Southdowns Mardi Gras Parade – 6.7%
• Krewe of Artemis Mardi Gras Parade – 5.1%
---
BEST PERFORMING ARTS GROUP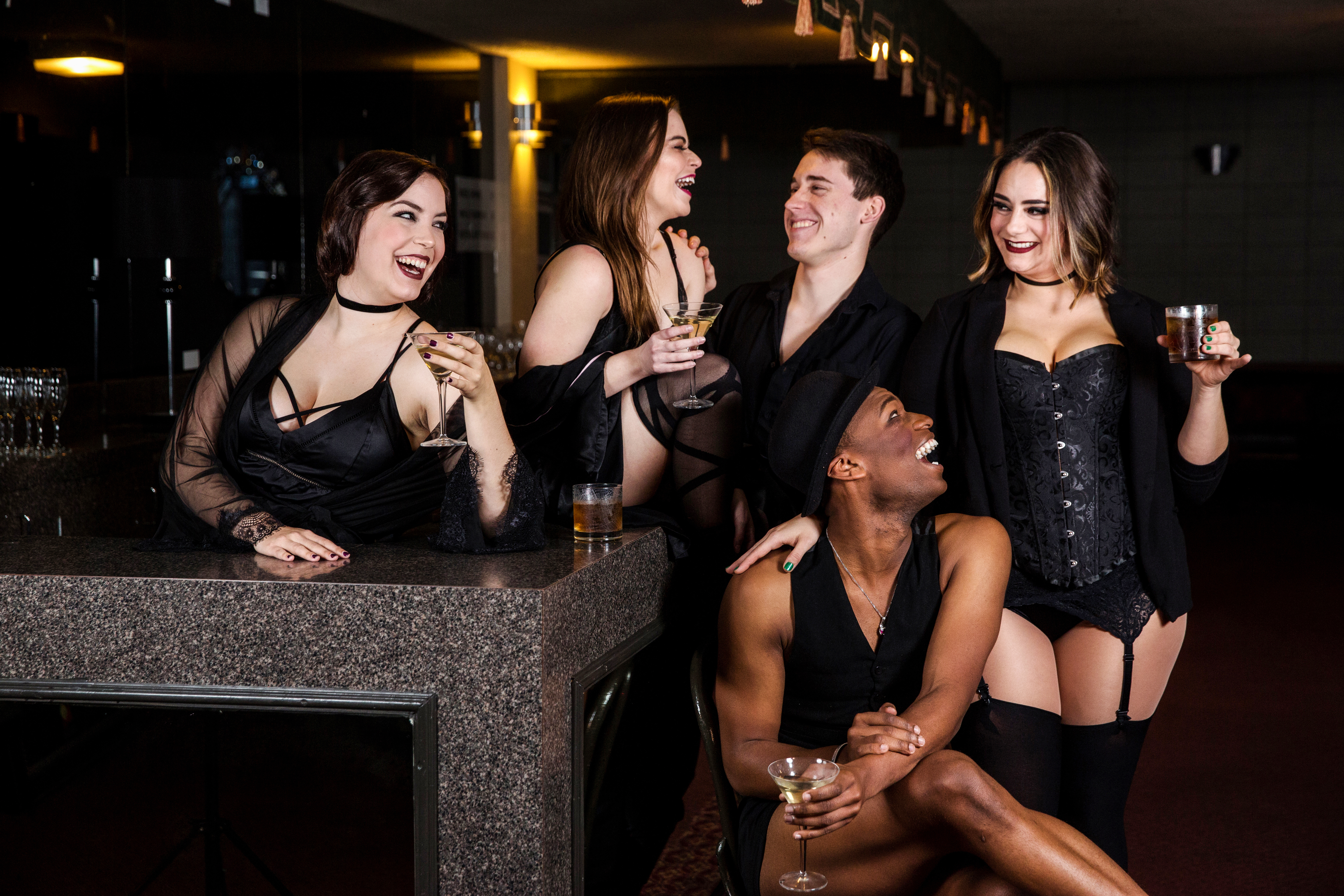 Theatre Baton Rouge – 26.7%
Theatre Baton Rouge has been producing and staging shows since 1947. Yes, you read that right. The company's motto: "Theatre by the community, for the community." Every show is just a plain old good time—and they sell out fast. The company recently featured heavy hitters like Sister Act, Cabaret and the ABBA-rific Mamma Mia! theatrebr.org
Runners up:
• Baton Rouge Symphony Orchestra – 23.4%
• Playmakers of Baton Rouge – 15.6%
• Baton Rouge Ballet Theatre – 13.5%
• Of Moving Colors – 6.2%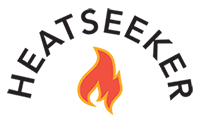 HEATSEEKER: Baton Rouge Symphony Orchestra
Last year, BRSO slipped past Theatre Baton Rouge in the Best Performing Arts Group category 24.6% to 22.9%. But this year, the roles have reversed. Theatre Baton Rouge snagged the win by a difference of 130 votes, so we could see it going either way if they have another showdown.
---
BEST RADIO STATION
102.5 WFMF – 18%
If a song is trending, you probably heard it here first. It's the iHeartRadio affiliate station you turn to for all of today's hits. And no day is complete without a morning commute mainstay: The Kidd Kraddick Morning Show, where you can learn just about everything that's happening in the world of pop culture. wfmf.iheart.com
Runners up:
• 100.7 The Tiger – 16%
• 98.1 The Eagle – 14.3%
• 96.1 The River – 9.9%
• K-Love 92.7 – 9.4%
---
BEST TV PERSONALITY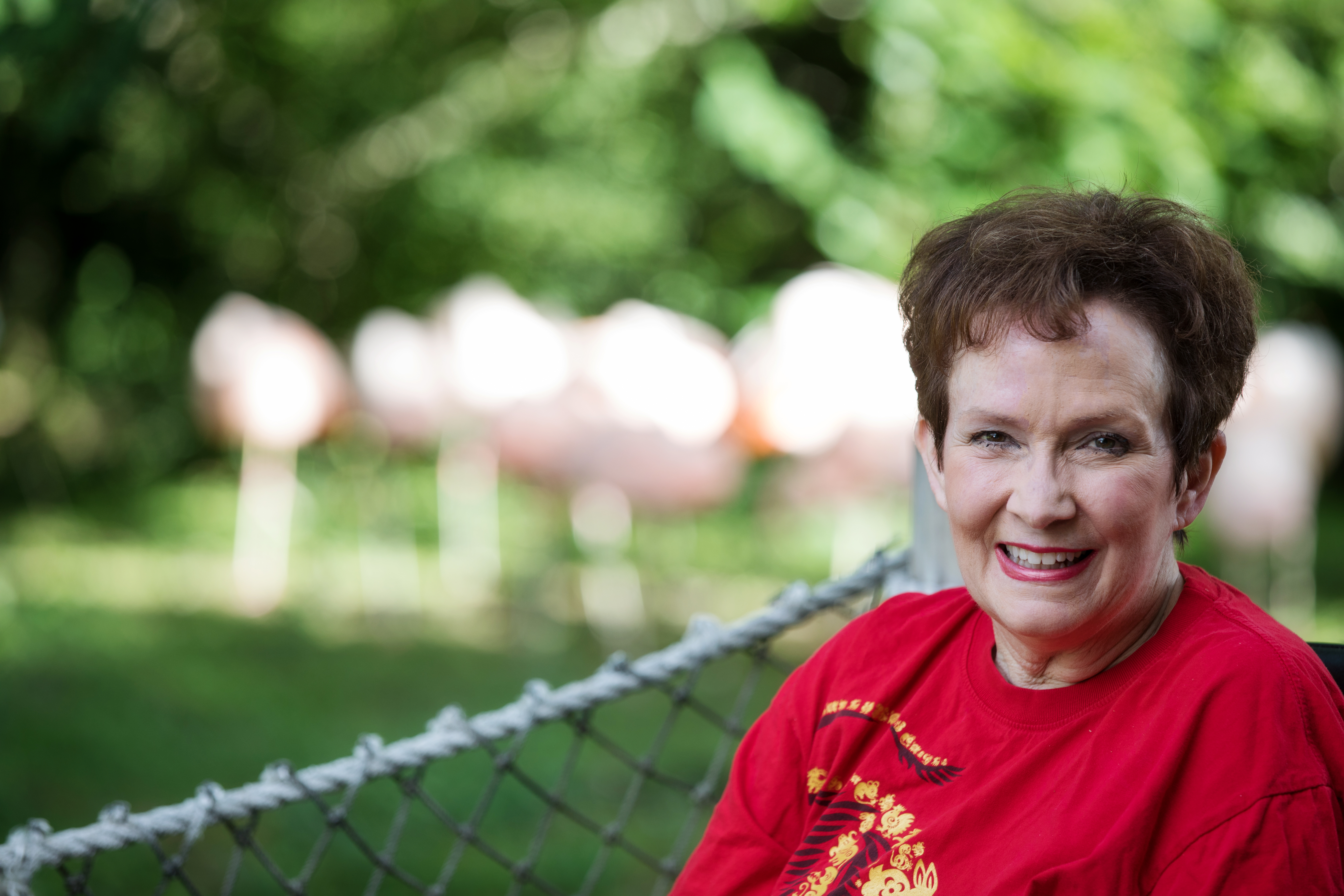 Donna Britt: WAFB anchor – 33%
Once the flag choreographer for LSU's Tiger Band, this preacher's daughter grew up to become a staple in the lives of Baton Rougeans. Always wearing a smile with nary a hair out of place, Britt gave us the news every day at 6 and 10 p.m. for years as WAFB's longest-serving anchor, and we couldn't be more grateful. Currently battling ALS, Britt anchored her final show last month. But she is going out with a bang, with billboards all over town thanking her for her work—and a dominant Best of 225 win for her final year as an anchor. wafb.com
Runners up:
• Pat Shingleton: WBRZ chief forecaster – 17%
• Sylvia Weatherspoon: WBRZ anchor – 15.8%
• Greg Meriweather: WAFB anchor – 10.3%
• Lauren Westbrook: WAFB anchor and reporter – 10%
---
BEST VENUE TO SEE LIVE MUSIC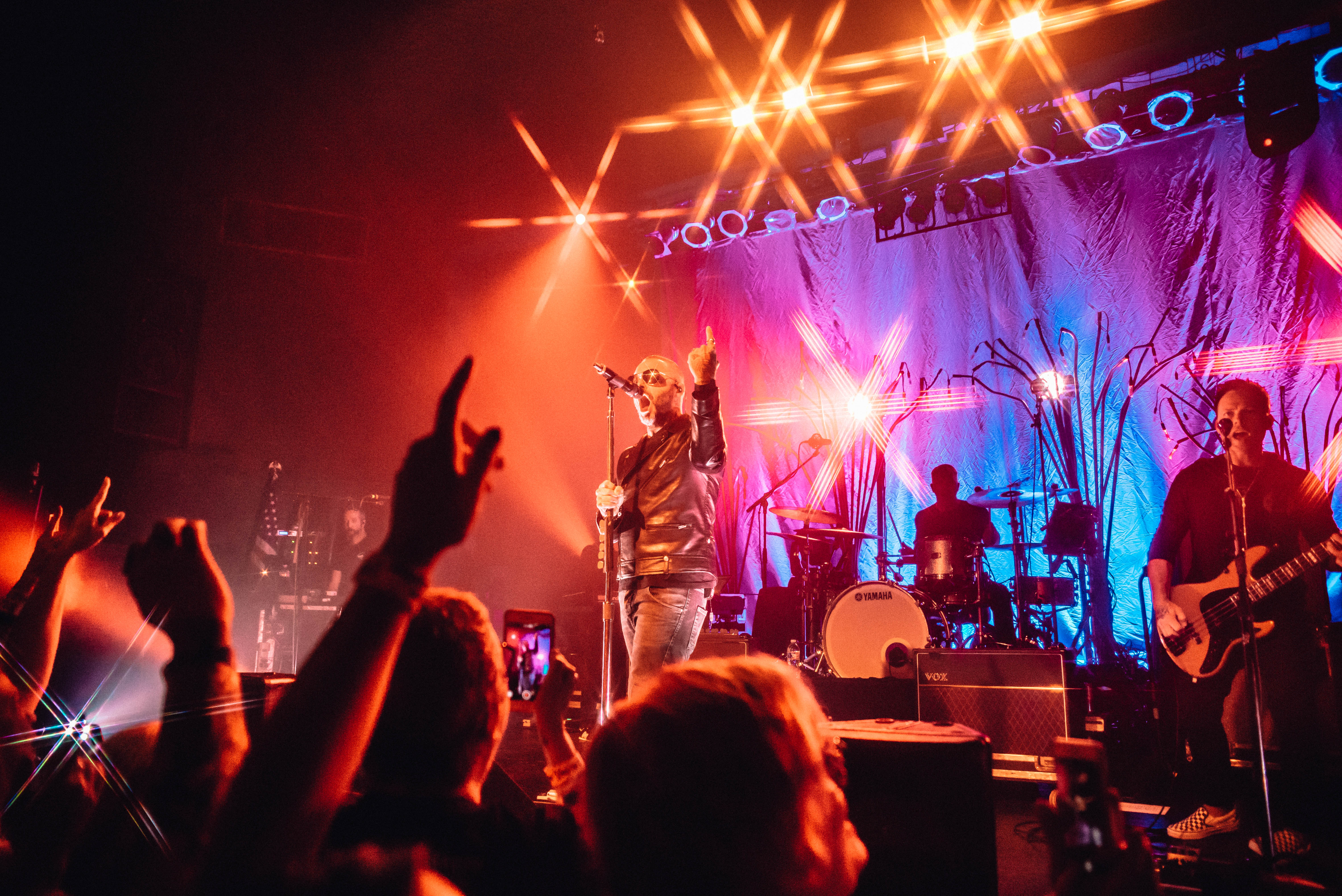 The Varsity Theatre – 36.8%
LSU grads can't help it—they love the Varsity Theatre with all of their purple and gold hearts. Located just steps away from LSU's campus, the Varsity is a go-to for the hottest shows, from rock to pop to hip-hop to New Orleans brass. If you're in the area, you can always hear the music pumping from blocks away, and that's just fine with us. varsitytheatre.com
Runners up:
• L'Auberge Casino & Hotel – 21.6%
• Raising Cane's River Center – 14.7%
• Manship Theatre – 11%
• The Spanish Moon – 7%
---
See the 2018 Best Of 225 Food & Drink winners.
See the 2018 Best Of 225 Shopping & Services winners.
See how the Best Of 225 process works.
---
This article was originally published in the July 2017 issue of 225 Magazine.