This story has been updated to remove The Urban Hound from our list of pet shops. The Urban Hound has closed.
---
It's hard to find good help these days. Take a look at Parish Pets: Employees are sleeping on the job, licking customers and even chasing their tails instead of working. But, owner Nikki Kipps says they won't be called into HR anytime soon.
"I can't imagine going to work every day and not having my dogs with me," she says.
In 2016, Kipps started Parish Pets, sewing collars and other accessories out of her house. As the business grew, her space looked more like a pet store than a home. It was time to expand into a brick-and-mortar. She had a few requirements for the building: She didn't want to be in a shopping mall, and a yard for dog birthday parties was a must. But most importantly, she had to be able to bring Mannie and Lia.
A former barber shop in Mid City was a match. One renovation and many coats of paint later, Kipps opened the space two years ago—with her pups by her side.
Mannie is a loveable, 2-year-old Pembroke Welsh corgi. Make no mistake; his small stature is no reflection of his big personality. Kipps says he's 100% a typical corgi with a sassy disposition and endless energy. Mannie's most unique trait is that he growls when pet. Don't be alarmed, though—he loves the attention. "I tell people it's kind of his love language," Kipps says.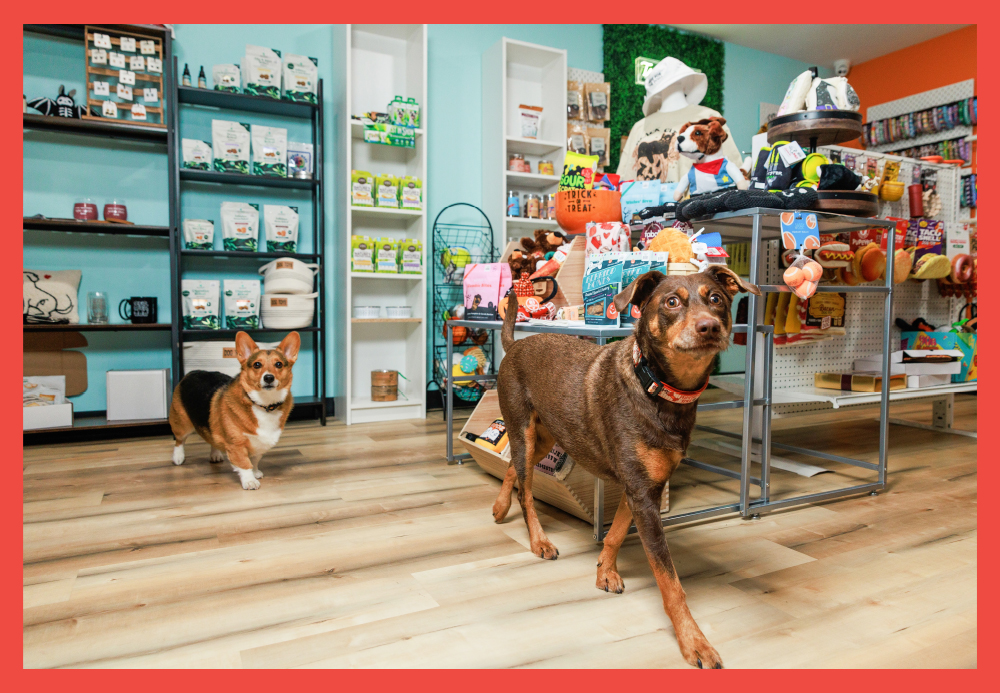 He spends his days chasing and herding his laid-back, mixed-breed sister, Lia, whom Kipps adopted from Companion Animal Alliance in 2019. Lia is around 5 years old, and simply put, she is "very much a dramatic girl." She's a little moody, sure, known for hiding away for naps and alone time. But when Lia is ready to socialize, she's warm, charming and ready to play, especially outside in the sun.
Bringing pets to work may seem like an extra challenge, but to Kipps, driving to the store with the dogs in tow and working with them behind the counter is simply her daily routine. The dogs are the heart of Parish Pets, and they've become beloved members of the community.
"They want to greet everybody," Kipps says, "and they want everybody to pet them."
Mannie and Lia are great for business, too. They're a physical representation of Parish Pets' quality standards. If something isn't good enough for Kipps' pets, it's not on the shelves.
"If I'm not comfortable giving it to them or if they haven't already had it," Kipps says, "I wouldn't carry it in my store." Find Parish Pets on Facebook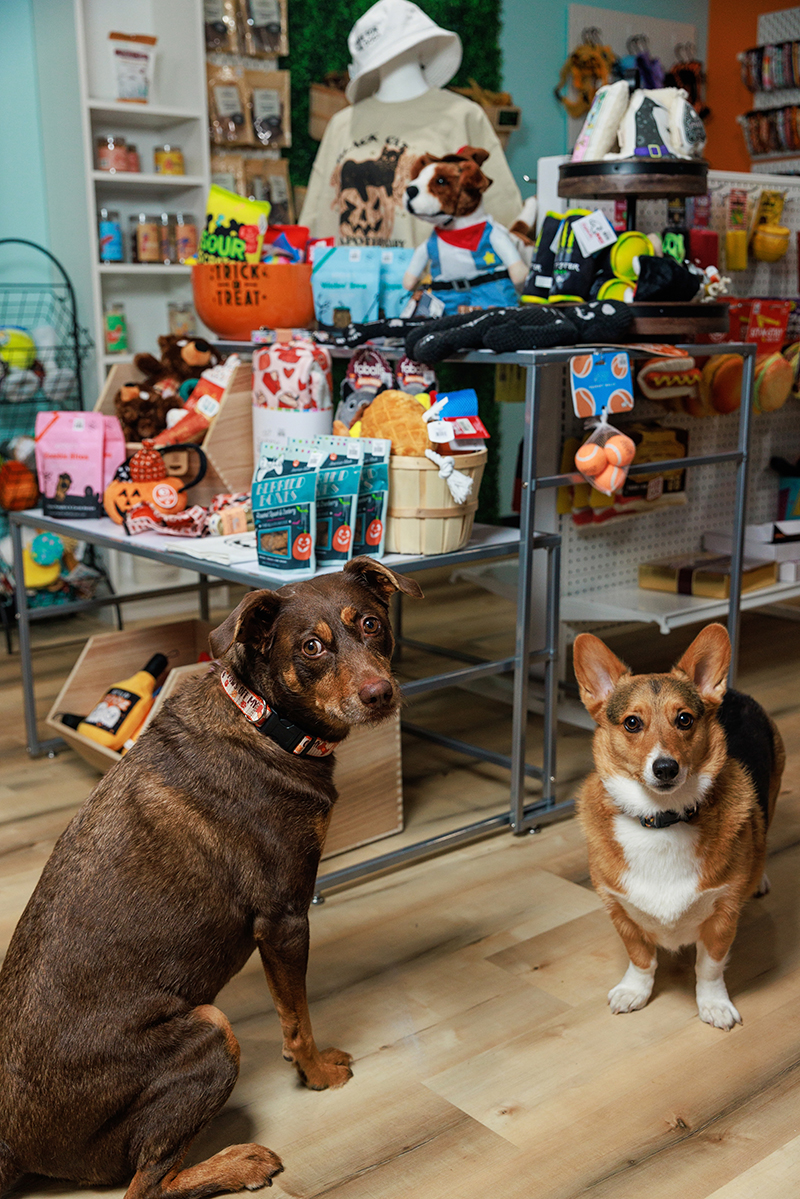 Pet provisions 
A few other Baton Rouge pet shops
---
Bayouabird
1107 Florida Ave. SW,
Denham Springs
Bayouabird has everything needed for a new winged pet, including a large selection of birds. bayouabird.com
---
Neighborhood Pet Market by Jefferson Feed
15168 Airline Highway
This shop stocks a wide range
of pet products, like football jerseys for the spirited pup. jeffersonfeeed.com
---
Reef Coral
12442 Jefferson Highway
Reef Coral specializes in aquarium design, installation and maintenance with a "rent-a-reef" option for businesses.thereefcoral.com
---
Splash and Dash Groomerie & Boutique
11575 Coursey Blvd., B1
In addition to grooming services, it sells festive merchandise to peruse while pets get pampered. splashanddashfordogs.com/batonrouge
---
This article was originally published in the November 2023 issue of 225 magazine.