---
Dexter had had a rough go of it.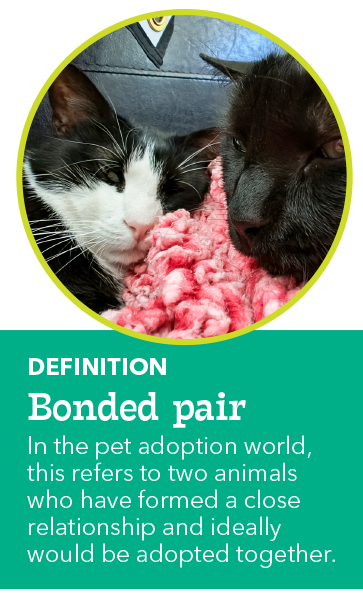 Several years ago, the tuxedo kitty was taken in by Cat Haven, a Baton Rouge no-kill cat shelter that houses and cares for up to 75 felines. The shelter helped Dexter find a new home. But, as sometimes happens in the unpredictable world of pet adoptions, he was later abandoned.
Then early last year, something miraculous happened.
"Somebody found him and brought him back to us," says Toban Thompson, Cat Haven adoption manager. "He had just sort of been thrown out into the elements by his former owner."
The sweet-natured cat was terribly malnourished and had severe dental disease. The shelter's team nursed him back to health. A few months later, he made a friend in Sweet Sweet, a black cat who a Cat Haven volunteer spotted while on a walk. Dexter immediately cozied up to Sweet Sweet, and soon they were eating, playing and snuggling up for naps together.
"They became a bonded pair," Thompson says. "We knew we were going to need to adopt them together."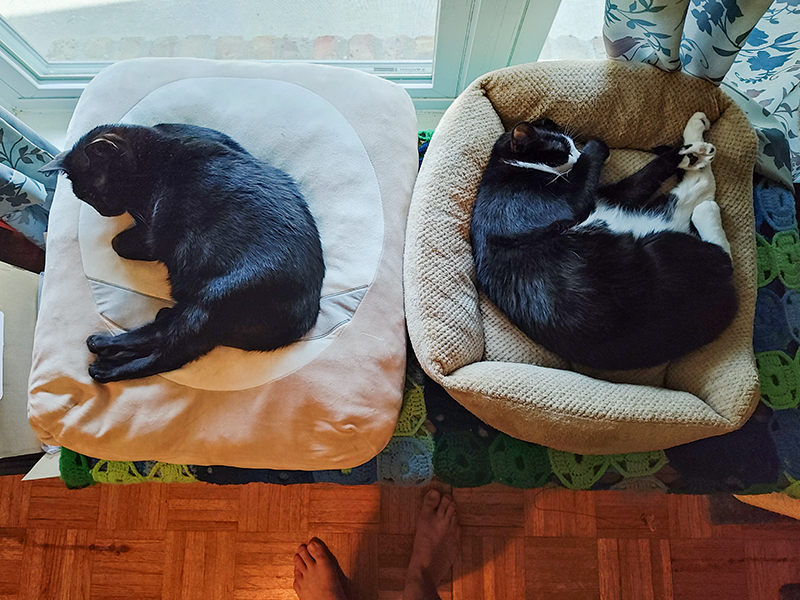 And they did.
Last August, Stephanie Bastidas and her husband, James Major, contacted Cat Haven about adopting not one, but two cats. A week earlier, the couple lost both of their cats to a dog they had been keeping for an ailing family member. The loss was fresh. But the couple, having found the dog another home, was ready to adopt.
They contacted Cat Haven and soon met Dexter and Sweet Sweet at the nonprofit's North Harrells Ferry Road facility. Bastidas says the idea that the two were already bonded was a bonus, as their previous cats had only tolerated one another.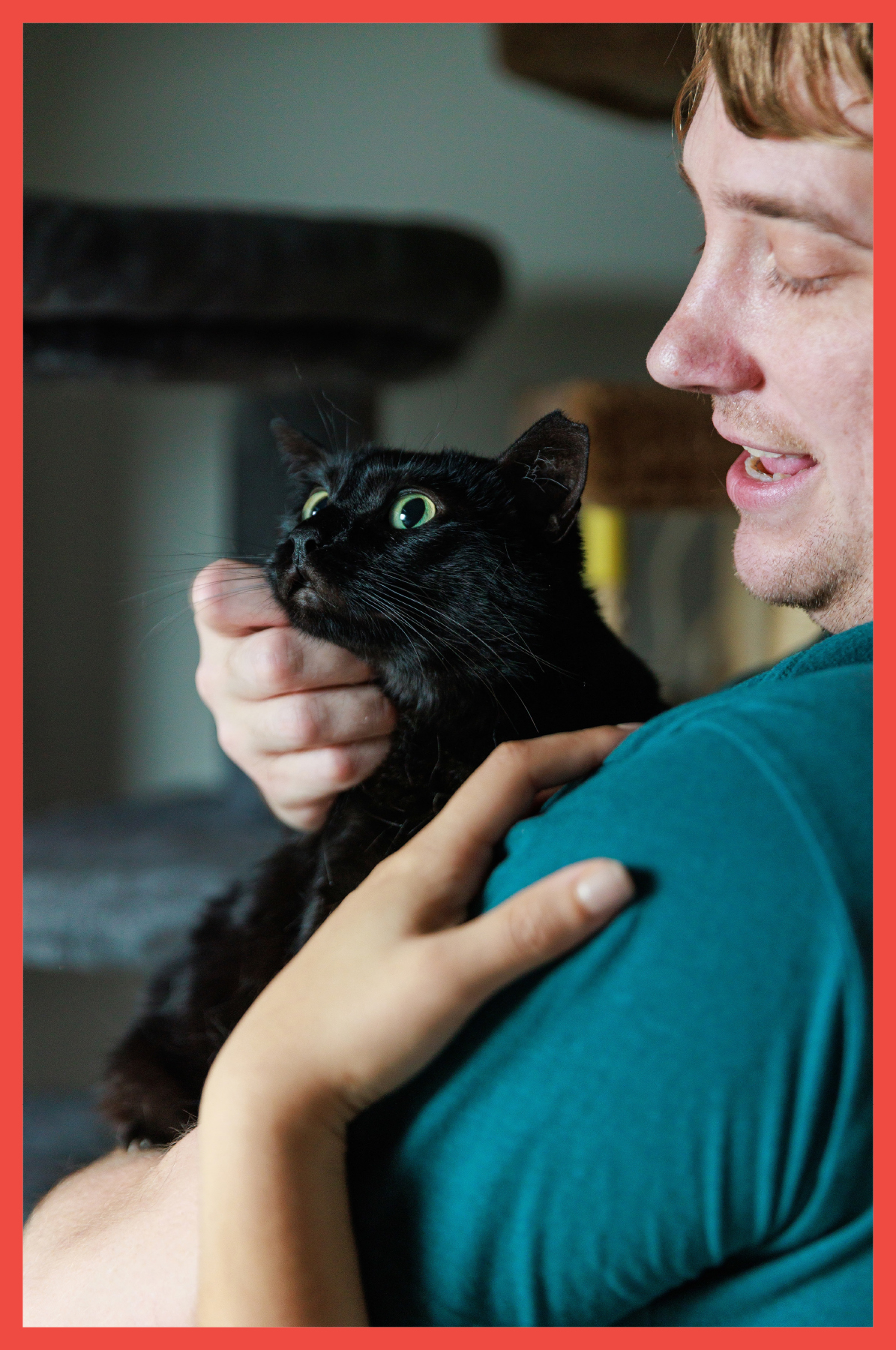 The couple went to the shelter every day for a week to ensure the cats were comfortable with them. And though Bastidas and Major were experienced cat owners, the agency checked in with them for two weeks after the adoption to ensure everyone was following Cat Haven's policies, including keeping adopted cats exclusively indoors.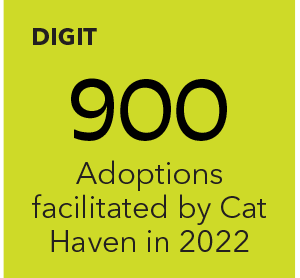 The adoption went so well that in December, Cat Haven reached out to the couple to see if they might be interested in a third kitty. Another black cat had been rescued near the spot Sweet Sweet had been found. It was an easy sell.
Bastidas and Major took the cat, a female named Kiwi, home to join the tight-knit family.
"Dexter is in charge of asking for food for him and the girls," Bastidas says. "And then they sit on a little chest by the window or curl up in their beds."
When it comes to fun, Sweet Sweet is in charge. She's fond of showing Dexter her tail, which she's hoping he'll bat.
"Losing our cats was tough," says Bastidas, choking up. "These guys have been a godsend." cathaven.org
---
This article was originally published in the November 2023 issue of 225 magazine.