---
When Samuel Sanders joined the Mid City Redevelopment Alliance in 2003, he wasn't working to represent the Government Street we know today.
Back then, people weren't clinking their glasses at The Radio Bar or buying local wares at Mid City Makers Market. They weren't chowing down on burgers and enjoying live music at Curbside.
The groundwork for the neighborhood we know today was there, though. The streets were quieter, but there was a handful of vibrant, longstanding restaurants and quirky shops in the area. Garden District residents could get their groceries at Calandro's. They could buy flowers at Heroman's, or send their kids to school at Baton Rouge High, St. Joseph's Academy or Baton Rouge Community College.
There were problems, sure—Government Street was saddled with a reputation for crime, for one. But there was also promise.
"When I first got here, it felt like I was beating a drum and no one was listening," Sanders recalls of his early efforts to promote the area. "Today, they're beating with us, and we're making some pretty good music."
Sanders is now the executive director of Mid City Redevelopment Alliance. Its role in the community, he says, is "creative place-making." He and his team engage with residents and business owners and provide developers with tours and statistics. They help brand and promote the area's events and smaller neighborhoods.
It's a job that is becoming both easier and harder every day. Trendy new restaurants like Elsie's Plate & Pie and the White Star Market food hall are serving up the coolest food in town. Big regular events like White Light Night and Ogden Park Prowl are drawing crowds. Even with the controversial road diet construction underway, Mid City is no longer a hard sell.
Since starting with the organization 15 years ago, Sanders says he's seen property values rise—as much as 30% to 40% in some instances.
Carmen Austin, a realtor with Saurage Rotenberg Commercial Real Estate, agrees. Her firm has handled deals for some of the biggest projects along Government Street—buildings now housing Soji, Curbside, French Truck Coffee. She's seen some properties double and triple in value over the last two decades. A building housing a Little Caesars Pizza is currently fetching multiple competitive offers, she says.
Sanders, too, has binders full of interested clients waiting for the right properties to become available. He has way more work than he can even handle.
The massive growth can be a double-edged sword. He admits it would be tough now for a new teacher to afford housing in the area. It's why the organization is pushing efforts to create multifamily housing and quality apartments and townhomes. They even offer educational courses for first-time homebuyers.
"It is our strong belief that we want to see it continue to be a diverse area," he says. "Our motto has always been 'live, work, play and shop,' and your income shouldn't matter."
Crime is still prevalent, but it's less of an issue than it was a decade ago.
"We still have folks who believe the area is not safe," Sanders says. "I will never say we don't have crime issues. But if you were to go through the area a few years ago and then come back today, you'd see the improvement."
For the alliance, the plan was always to focus on growing Government Street first. Now that the area has so much traction, Sanders and his team are ready to think bigger. They're starting to shift energy to North and Florida boulevards, as well as Foster Drive.
"It's coming," he says. "The Mid City buzz isn't buzz anymore. It's real."
---
JOURNEY DOWN GOVERNMENT STREET
A TOUR OF SOME OF THE PEOPLE, BUSINESSES AND EVENTS TELLING MID CITY'S STORY—FROM 1509 GOVERNMENT STREET ALL THE WAY TO 711 JEFFERSON HIGHWAY
For this month's cover story, we're taking you along Government Street, the thread that ties the community together. These are just a few of the businesses—both new and old—that call the area home. This tour is not all-encompassing, as there are so many more places and faces than we have room to highlight. What's even better? Thinking about how much more is in store for Mid City.
---
1509-2101 GOVERNMENT ST.
ELECTRIC DEPOT
1509 Government St.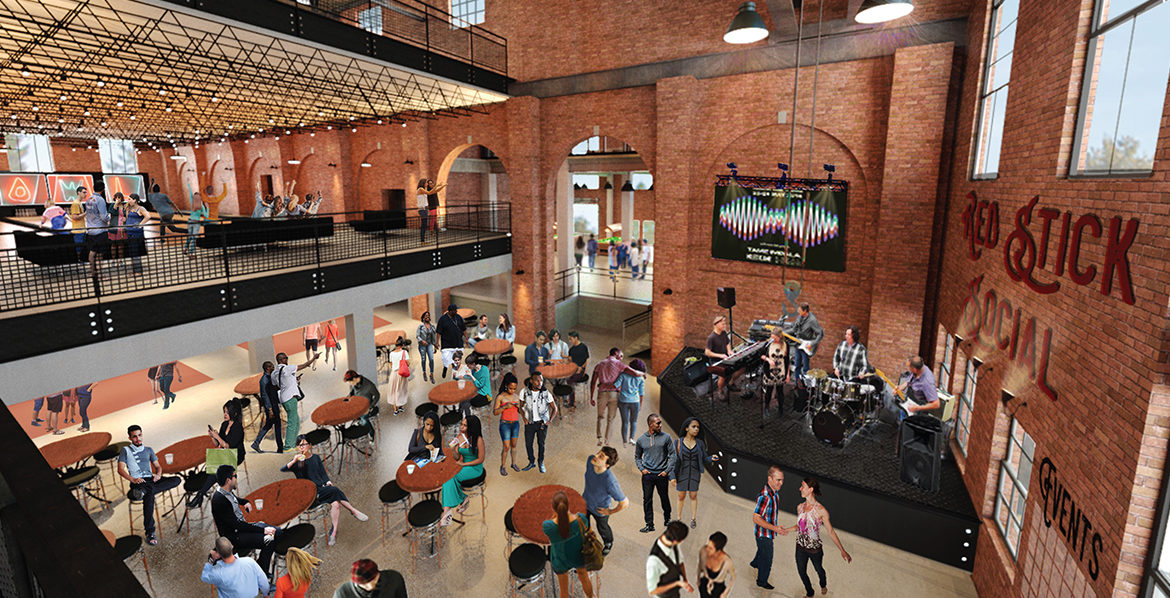 The former Entergy site will soon be home to a bowling alley, music venue, restaurants, bars and office and retail space. Phase one wraps at the end of this year.
—
CIRCA 1857 COMPLEX
1857 Government St.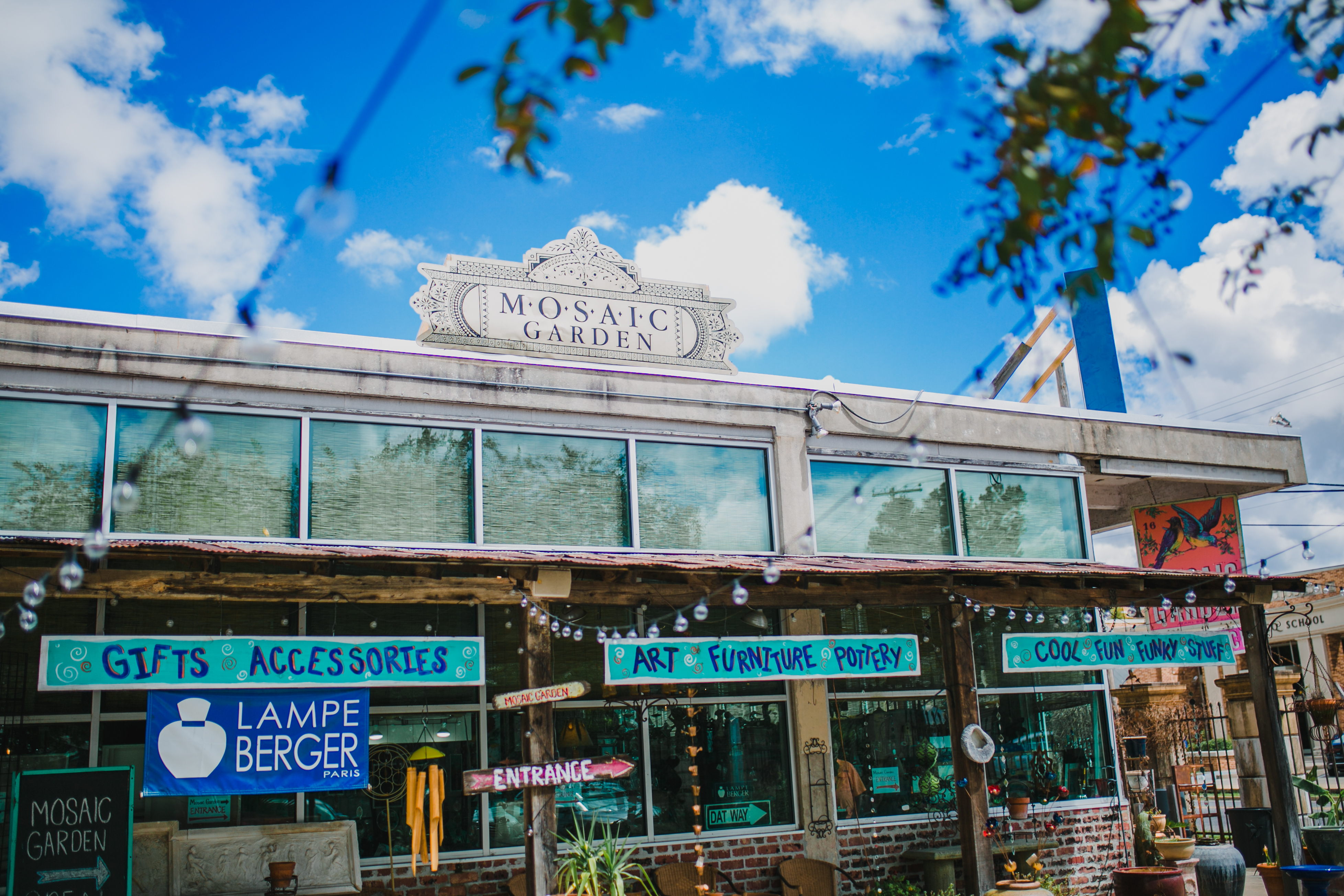 Open here since: 2001
A treasure trove of antiques and art, including The Market, The Guru and Mosaic Garden.
—
TY LARKINS
Owner, Ty Larkins Interiors
1948 Government St.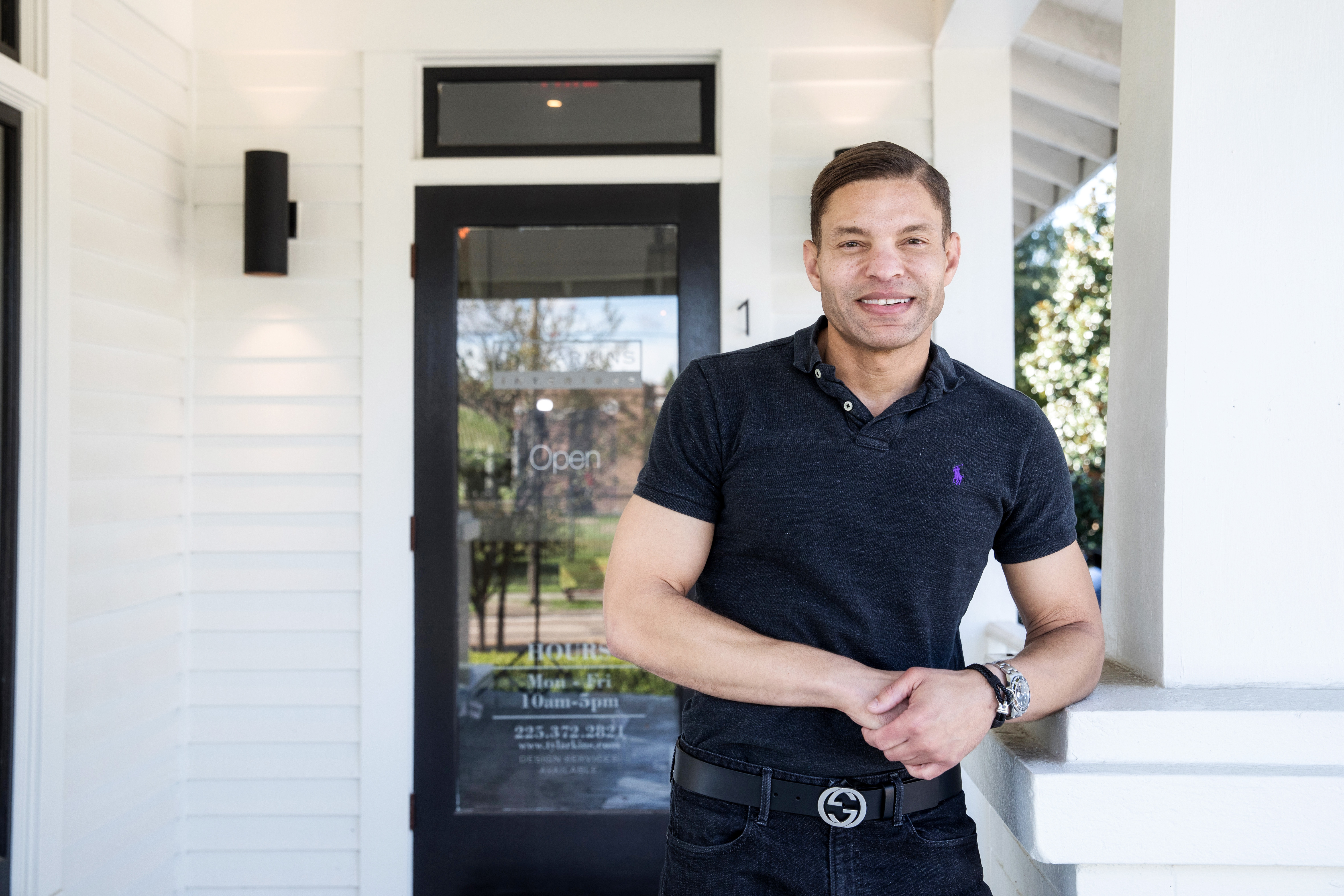 In Mid City since: 2008
When Ty Larkins started his interior design firm, he had his sights set on the Perkins Road overpass area. But something kept drawing the former lawyer to the rundown building on the corner of Government Street and Park Boulevard. After putting in the work for a major renovation, Larkins hasn't looked back. Mid City is home for his firm, which works with residential and commercial properties. Click here to read our full Q&A with Larkins.
—
ELVONDAE "VON" RAYBON
Owner, Pit-N-Peel
2101 Government St.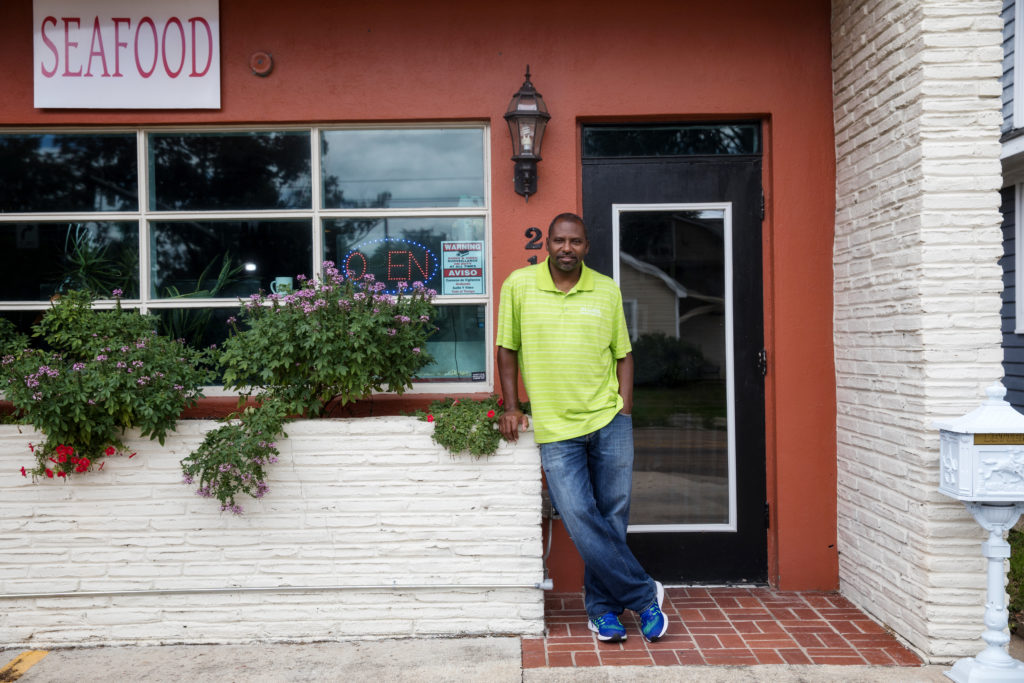 I want Baton Rouge to be a sought-out city to visit. As the businesses continue to come into the Mid City area, take the time to frequent all of them. There's a lot of hidden gems out there.
[

Elvondae "Von" Raybon

]
In Mid City since: 2015
While it may not be the oldest restaurant on the block, Pit-N-Peel has already made a name for itself with its all-you-can-eat crawfish and hot plates. Click here to read our Q&A with Raybon.
---
2291-2978 GOVERNMENT ST. 
DAVID HEROMAN
CFO, Heroman's Florist
2291 Government St.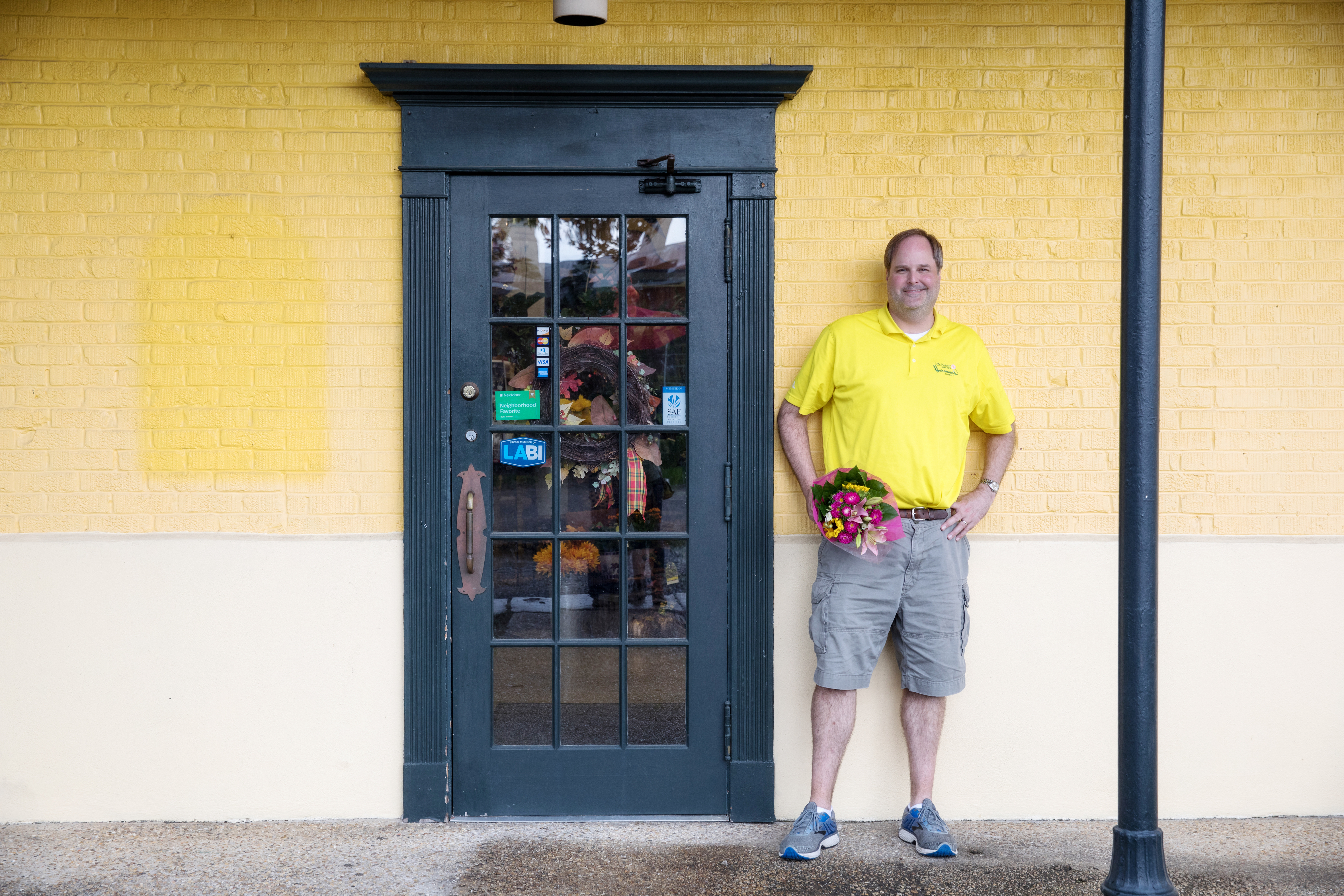 In Mid City since: 1965
If Mid City businesses were a family, Heroman's Florist would be the grandpa. The 140-year-old Baton Rouge flower company has been in business since 1878, and the original Heroman's shop has been on Government Street since the '60s. Click here to read our Q&A with Heroman.
—
GARDEN DISTRICT NURSERY
2544 Government St.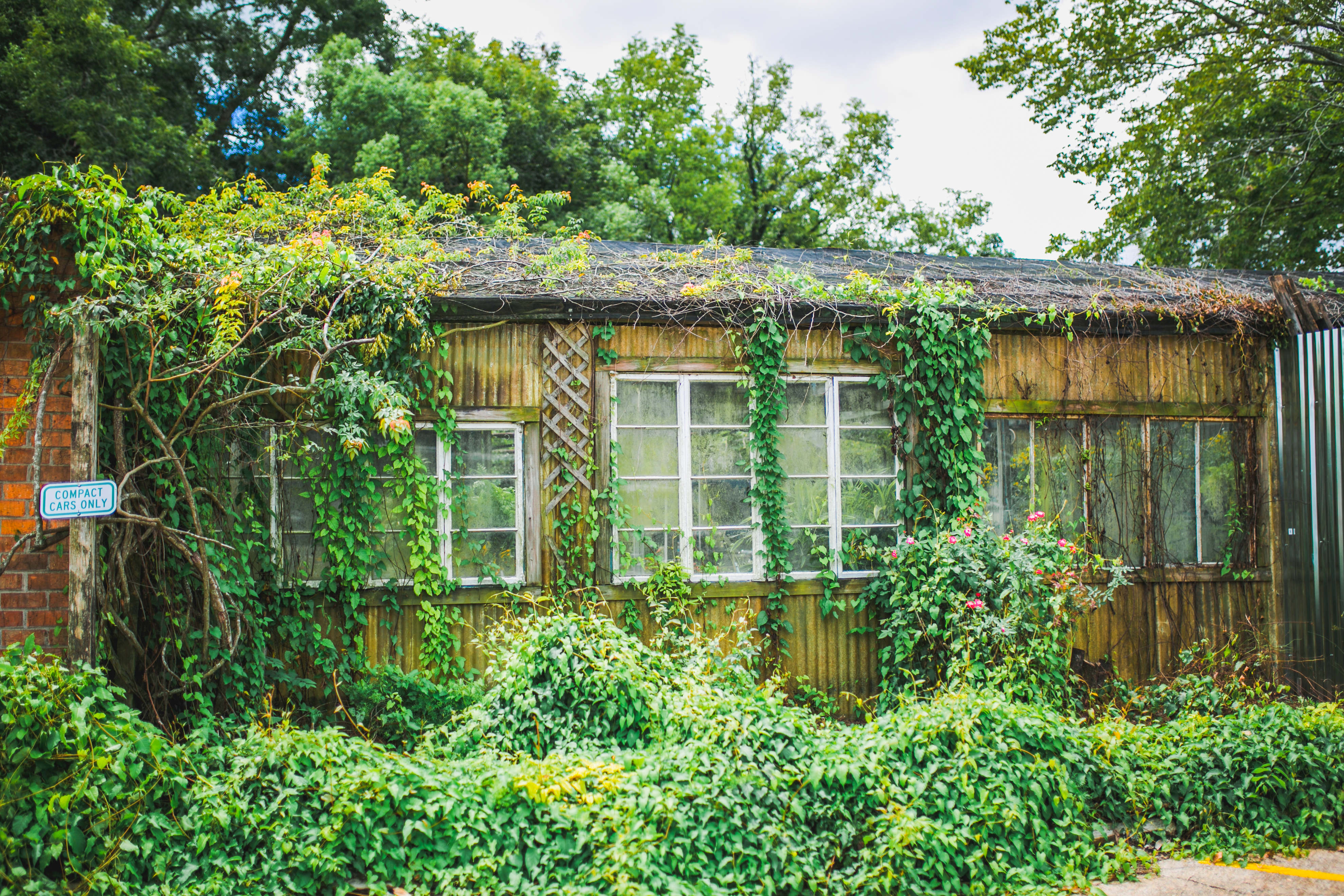 Open here since: 1986 (owners have run ventures on this land since 1929)
A boutique nursery full of intriguing plants, such as Belinda's Dream rose and moon vines.
—
PINK ELEPHANT ANTIQUES
2648 Government St.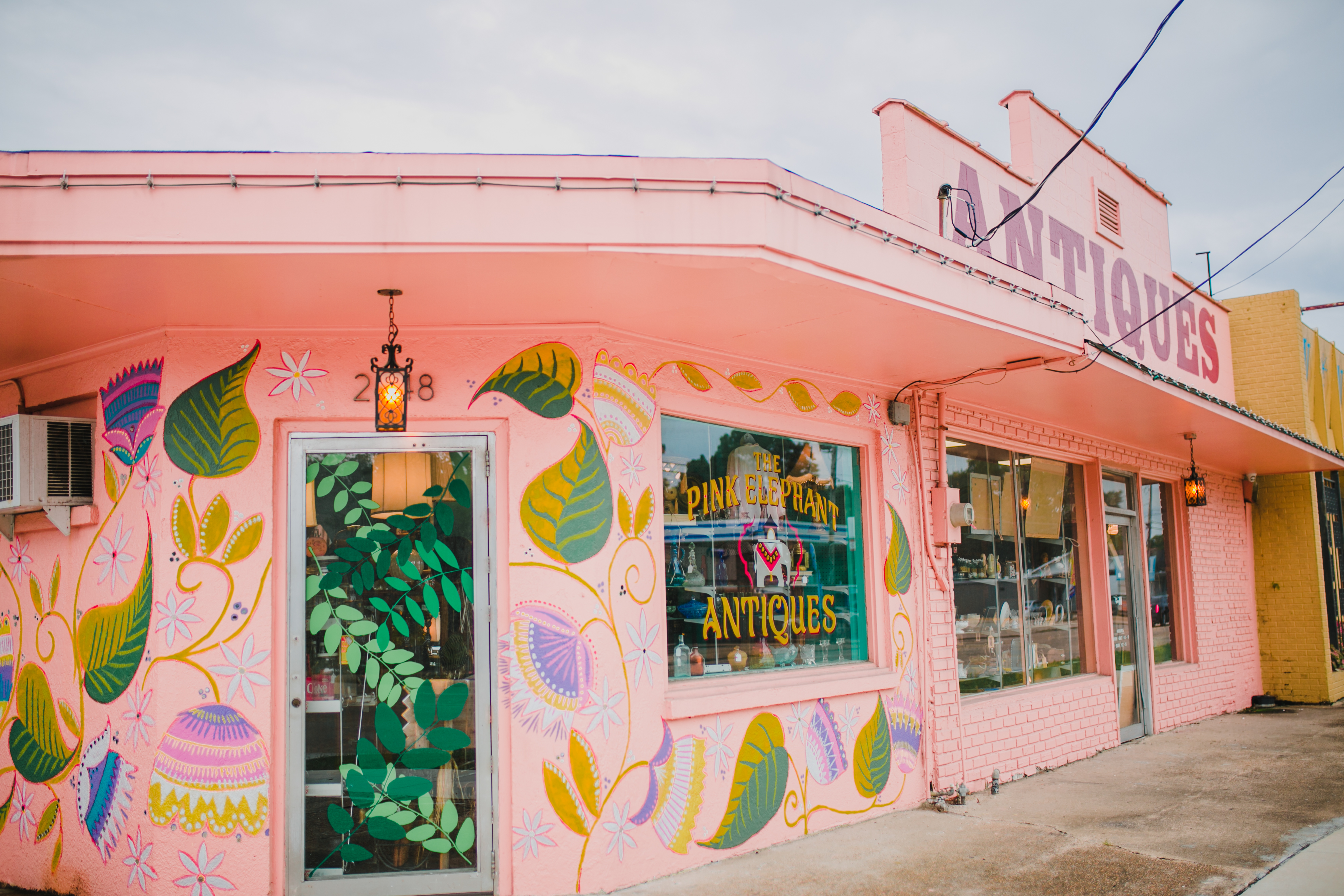 Open here since: 2016
Antique mall full of trinkets and furniture as lively as the murals splashed across its building.
—
MID CITY MAKERS MARKET
541 South Eugene St.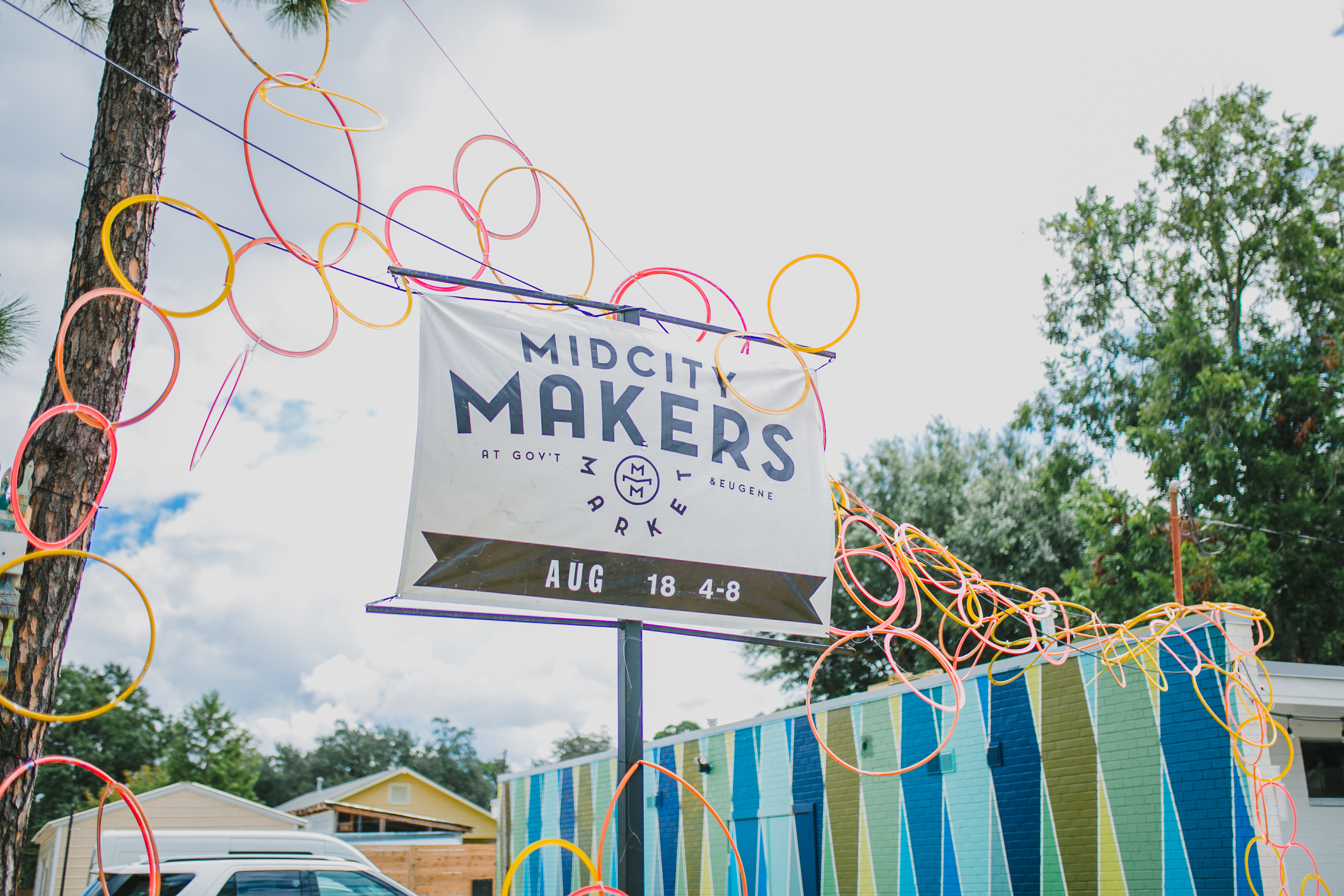 Held here since: 2016
What started as a holiday trunk show has since turned into a regular gathering of more than 30 vendors plus music and food. It's usually held on the third Saturday of the month.
—
BATON ROUGE MAGNET SCHOOL
2825 Government St.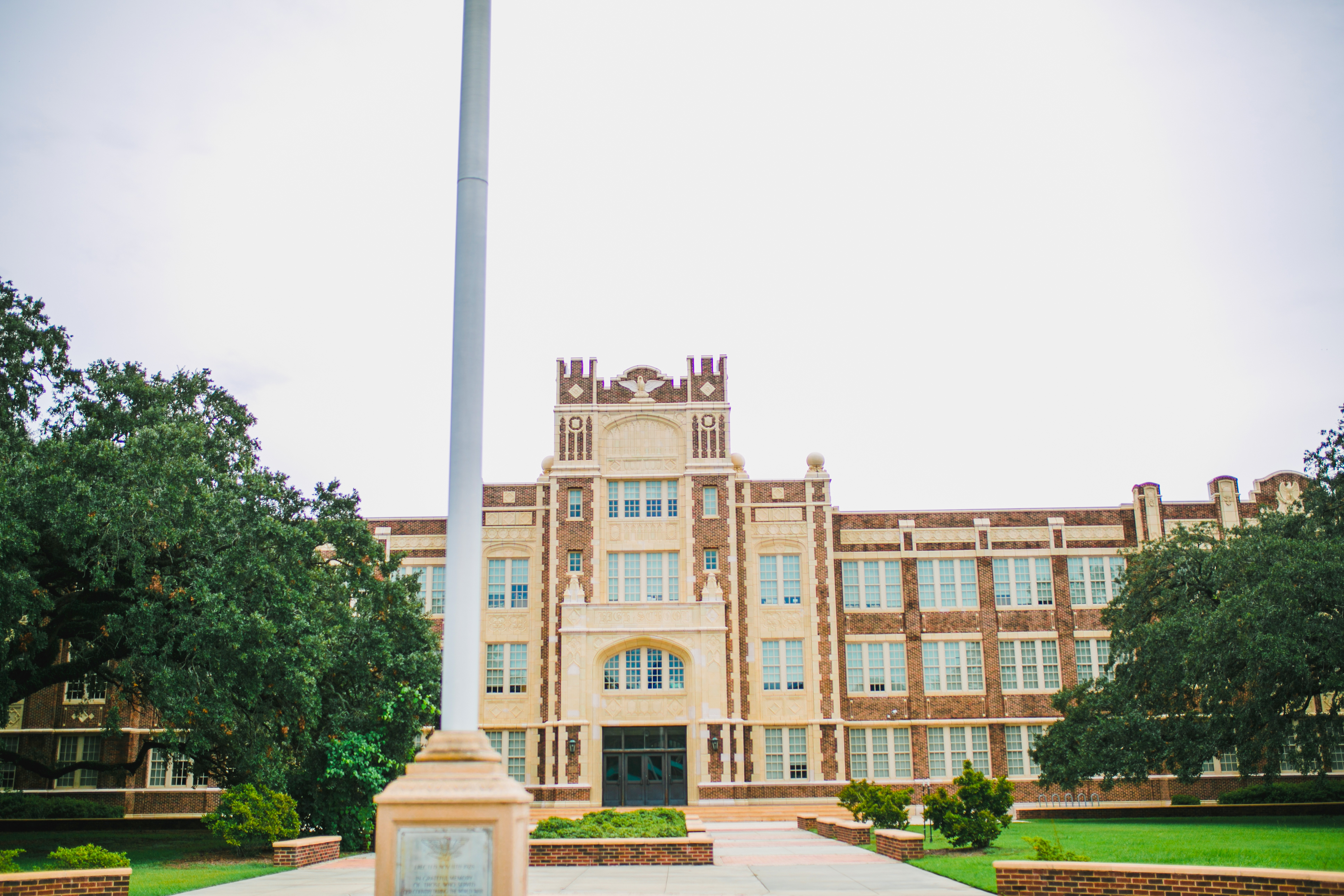 Open here since: 1926
The campus of Baton Rouge's first public high school was renovated in 2012 to add two modern wings to the historic main building. The magnet school provides college prep and an emphasis on visual and performing arts.
—
FRENCH TRUCK COFFEE
2978 Government St.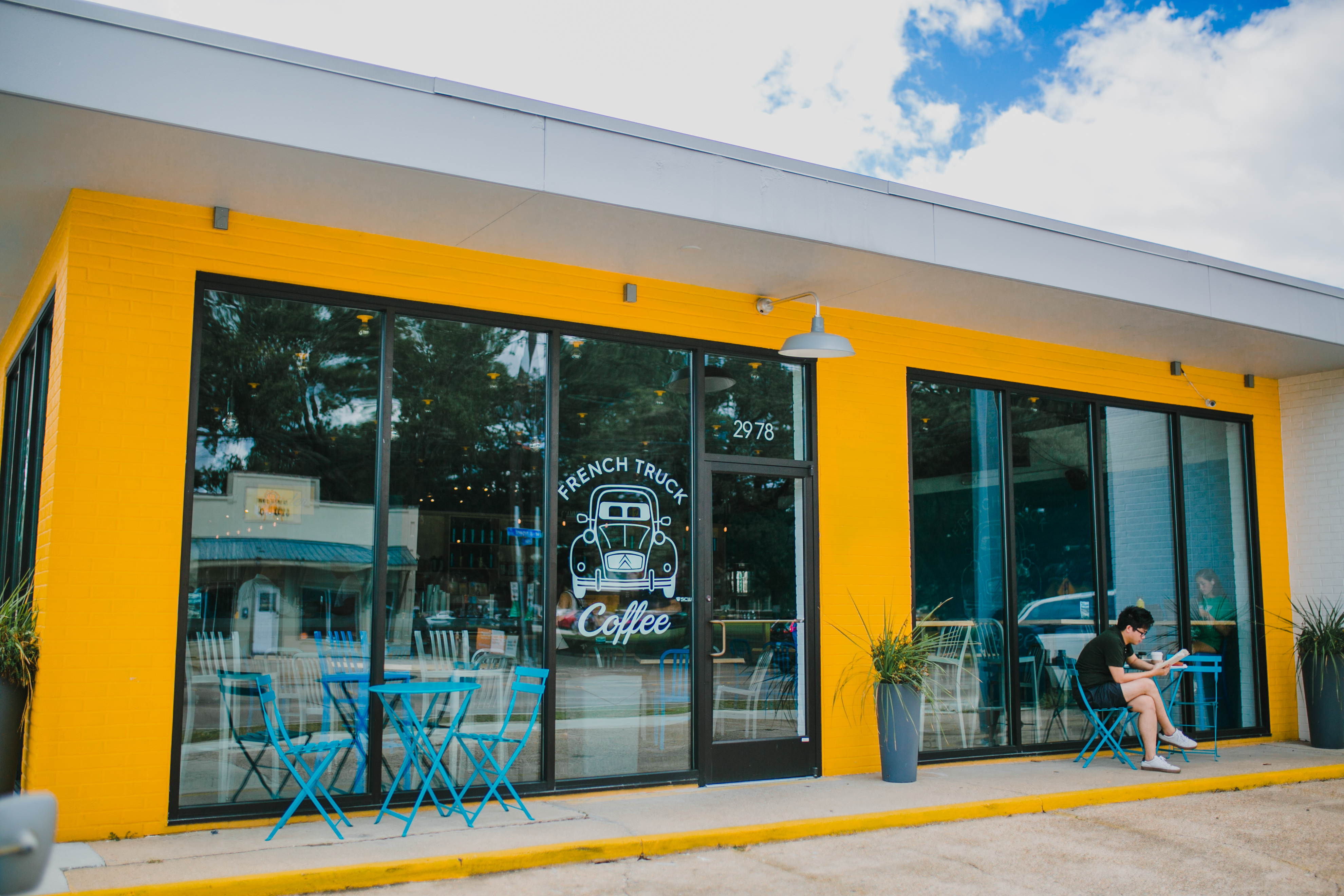 Open here since: 2017
The New Orleans-born canary yellow coffee shop serves coffee and creative toasts.
—
FOR THE LOVE OF DANCE STUDIOS
2905 Government St.
Open here since: 2017
This nonprofit dance organization hosts contemporary, jazz and lyrical dance classes.
---
2921-3164 GOVERNMENT ST.
TWINE MARKET AND DELI
2921 Government St.
Open here since: 2016
A favorite of those who like to shop local for meat, the deli and butcher shop now also has a meal and grocery delivery program.
—
POP SHOP RECORDS
2963 Government St.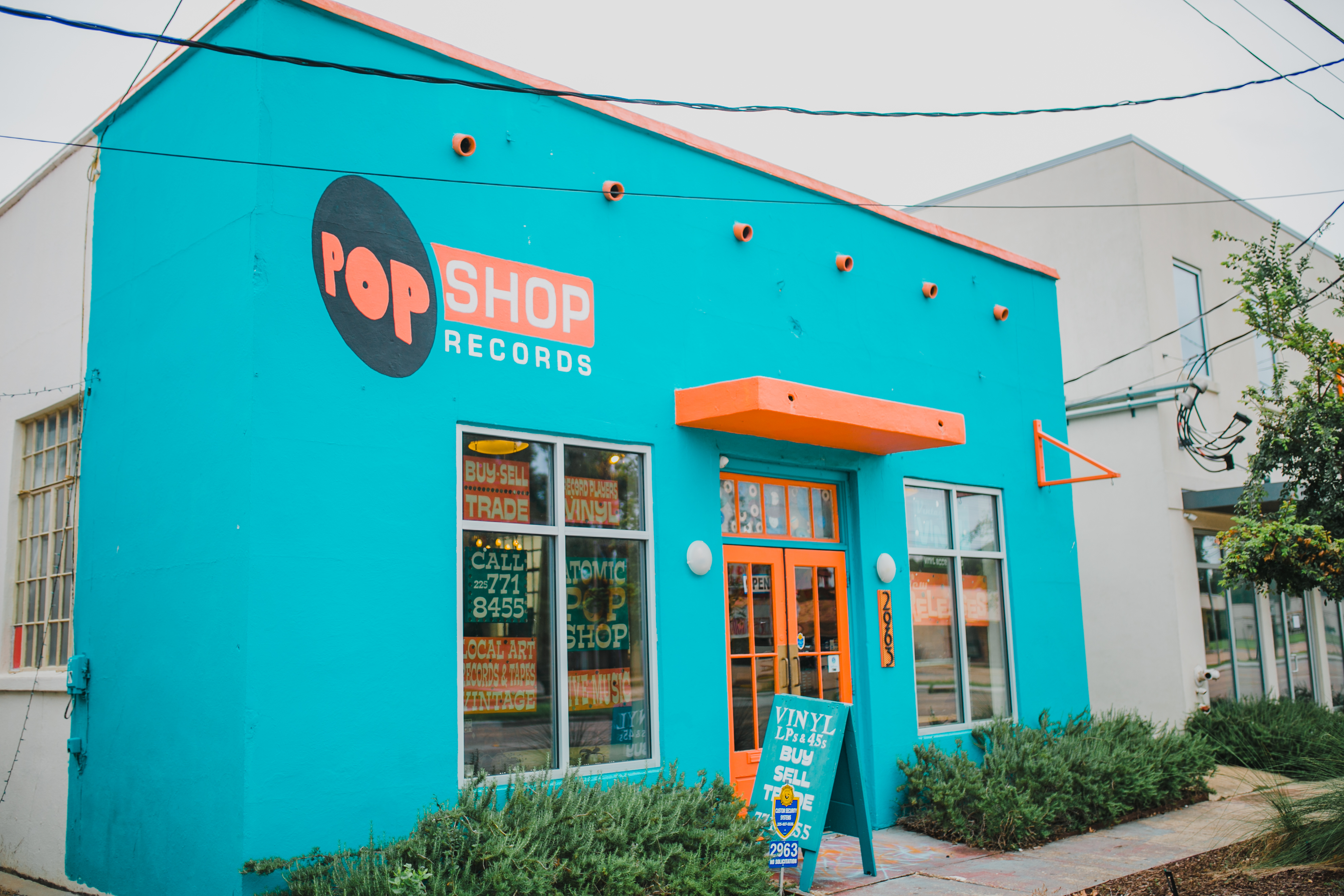 Open here since: 2018 (originally opened in 2011)
Formerly Atomic Pop Shop, the Government Street record store is under new ownership with the same great record collection.
—
TIME WARP
3001 Government St.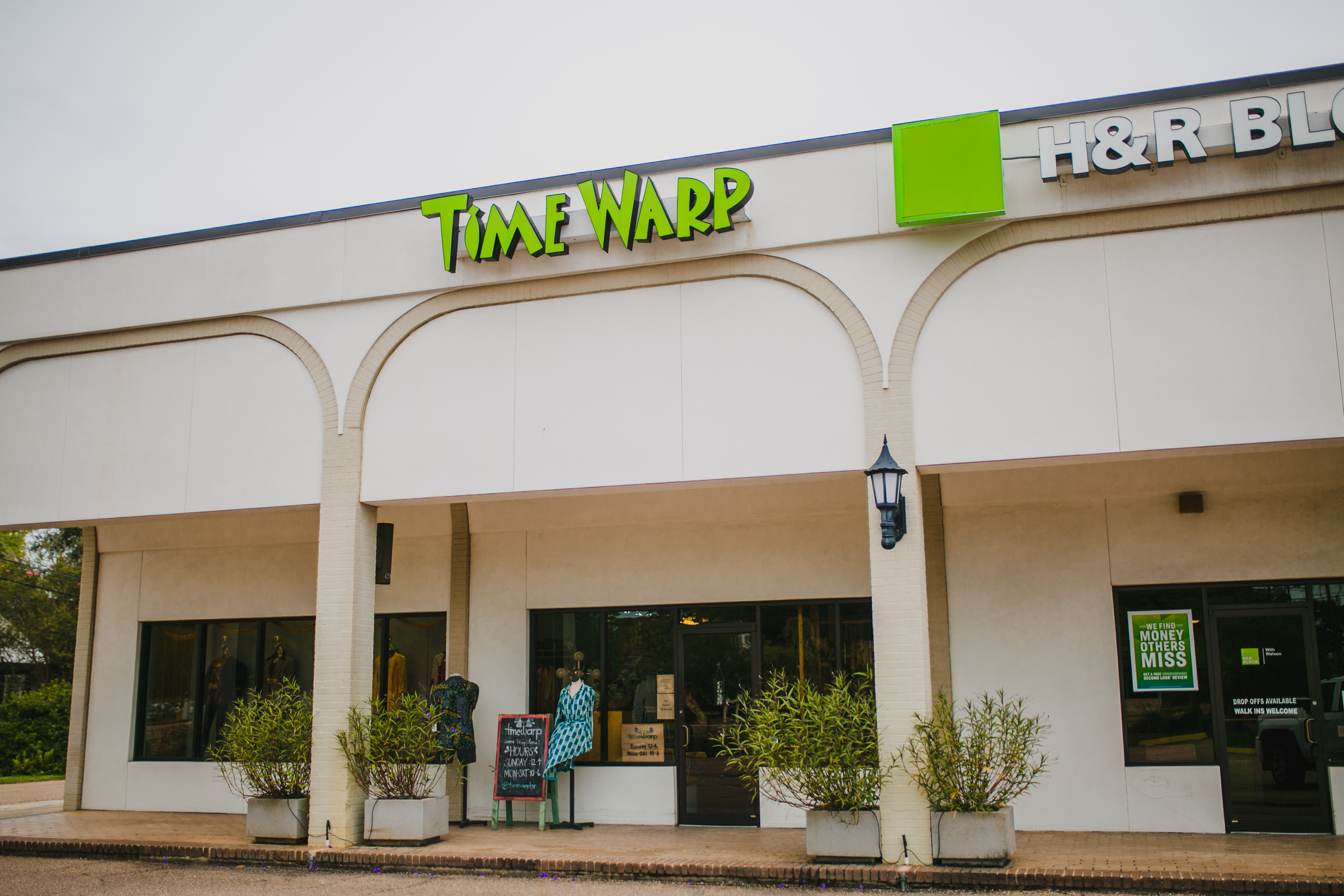 Open here since: 2000
With pieces from the 1920s to the 1990s, this vintage clothing store is the closest thing you'll get to a time machine.
—
THE RADIO BAR
3079 Government St.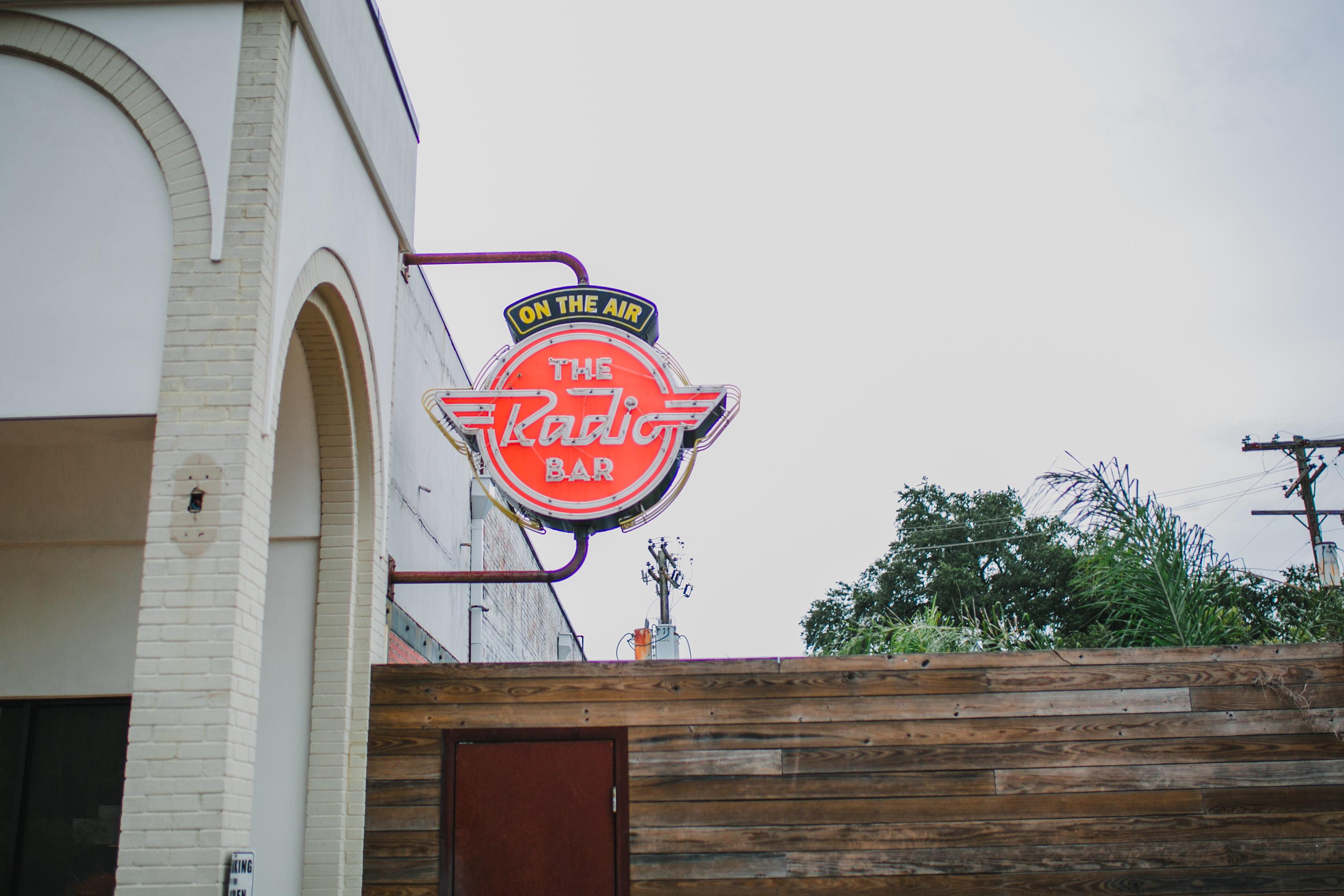 Open here since: 2011
The hip bar in the Ogden Market shopping center helped revitalize the area's nightlife scene. It also made the neighborhood behind it into a coveted haven for young creatives, who started the Ogden Park Prowl block party in 2013.
—
WESTMORELAND VILLAGE SHOPPING CENTER
3164 Government St.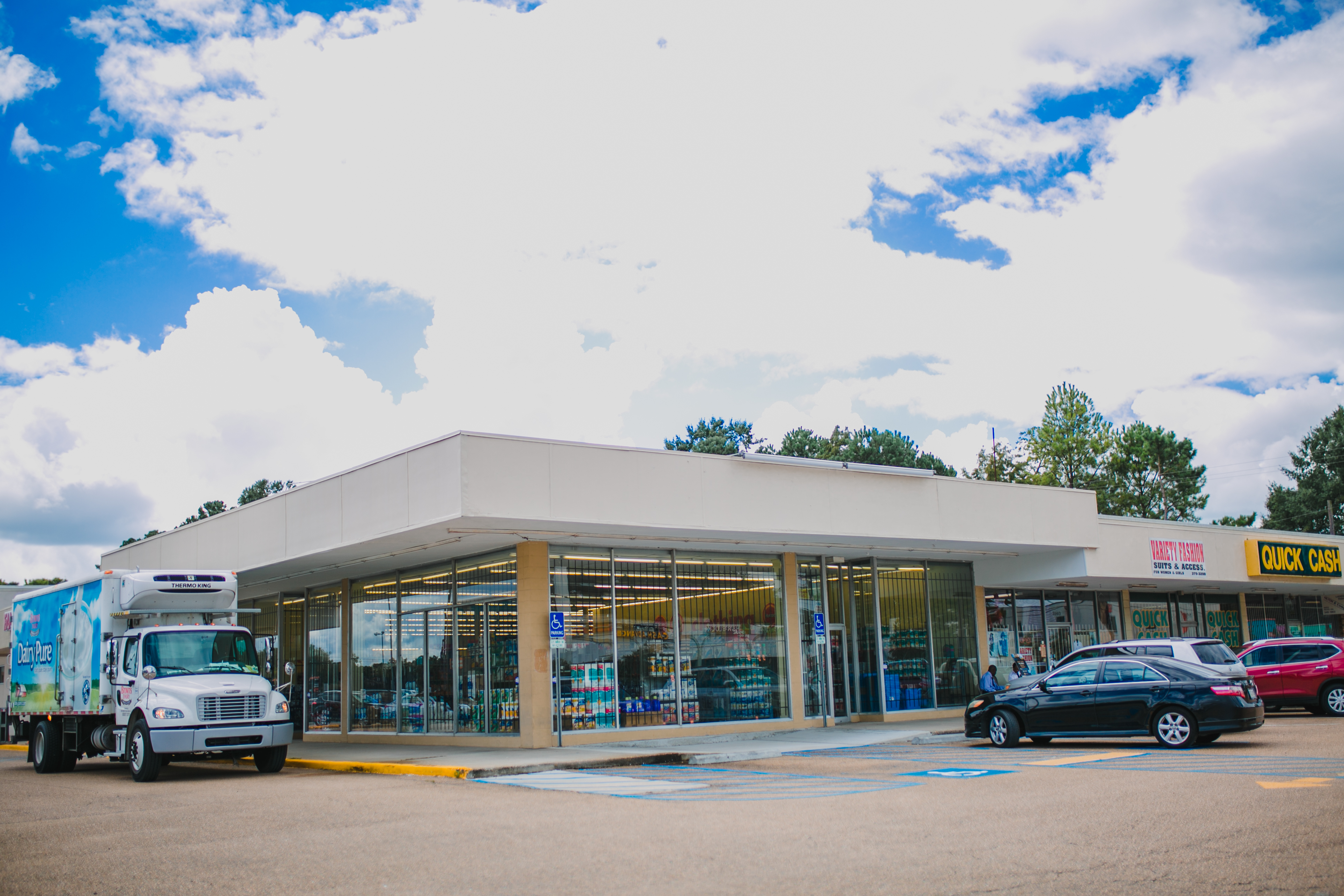 Catholic High acquired the shopping center and its parking lot in 2010. After Piccadilly shuttered in 2015, the school announced plans to eventually redevelop the Government Street-adjacent portion into a mixed-use development. The commercial portion has been tabled for now, but Catholic High is working on a funding campaign to build school structures on the back portion of the property.
—
SISTER JOAN LAPLACE AND GRETCHEN FAIRBANKS
Mission advancement associate director and archivist (respectively), St. Joseph's Academy
3015 Broussard St.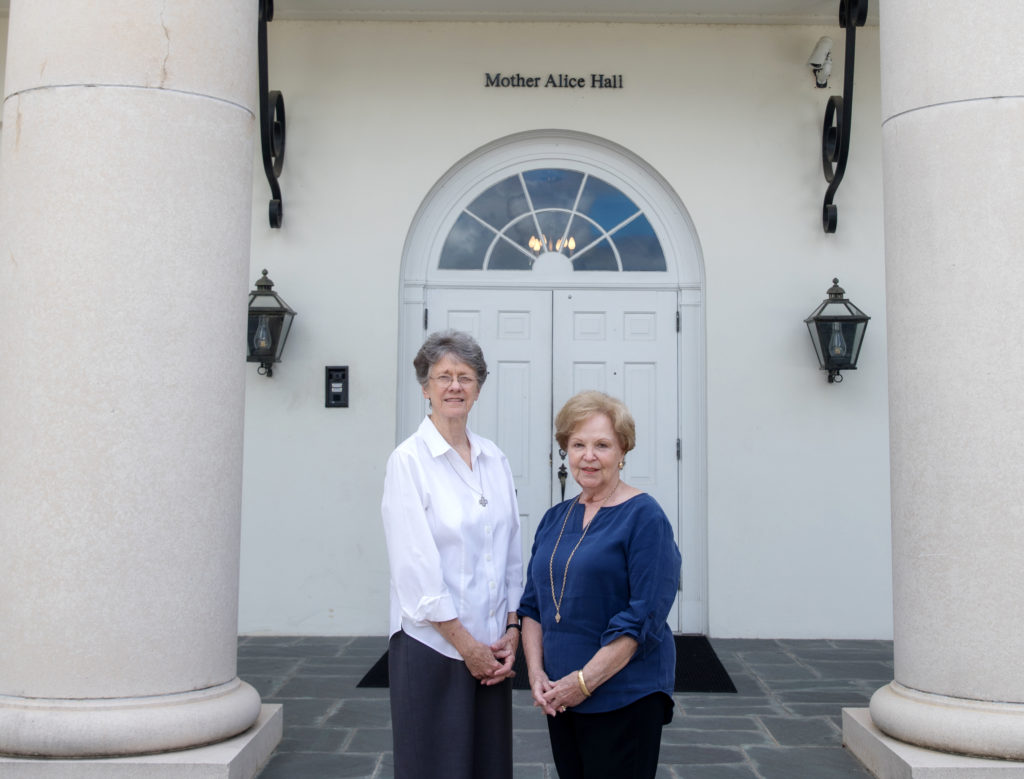 When I was in school at SJA, we would ride bikes because this neighborhood was just so lovely, and the kids here still do that.
[

Gretchen Fairbanks

]
In Mid City since: 1941
St. Joseph's Academy is one of the oldest schools in the area. Longstanding area schools like this one have been critical to attracting families with children to the surrounding neighborhoods. Click here to read our Q&A with Laplace and Fairbanks.
---
3897-4401 GOVERNMENT ST.
ROCCA PIZZERIA
3897 Government St.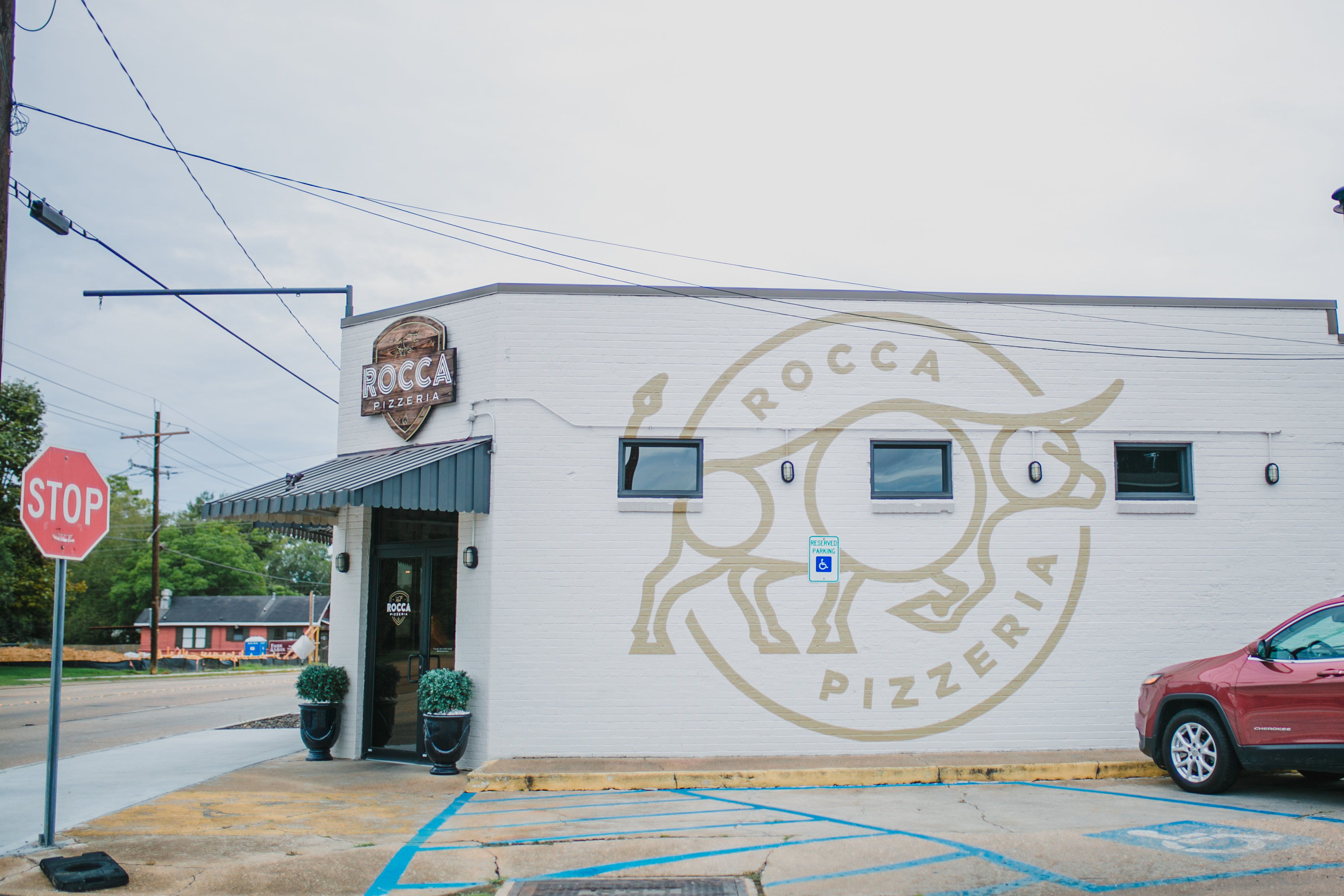 Open here since: January
Crafty Neapolitan wood-fired pizzas, served in a classy setting with leather and marble accents.
—
CALANDRO'S SUPERMARKET
4142 Government St.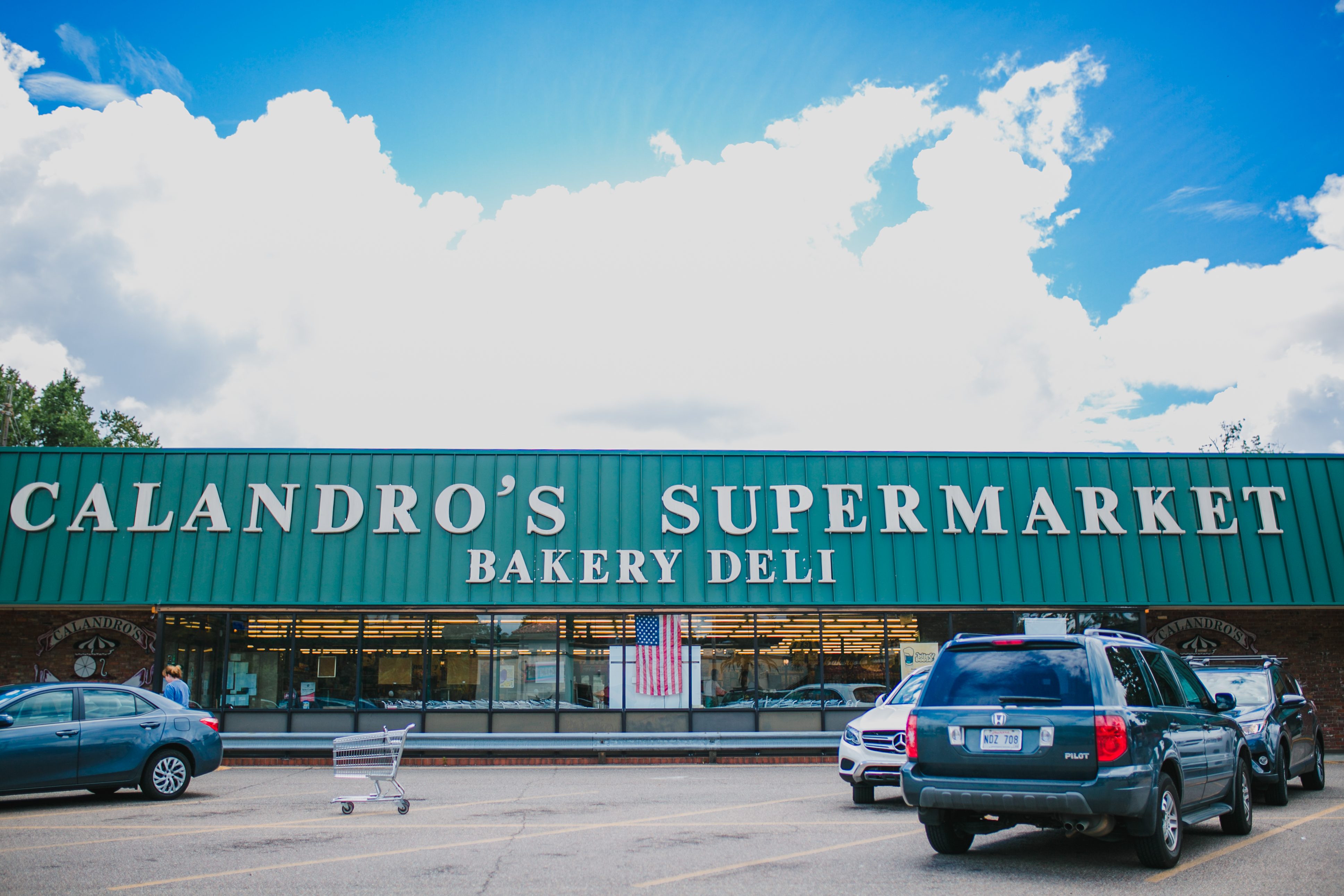 Open here since: 1941
The Calandro family opened the small Plee-zing Food Store on Government Street. Several generations and one major expansion and name change later, the supermarket is now one of the longest-running local groceries in the city, with a wine department, gourmet prepared foods and a bakery.
—
CURBSIDE
4158 Government St.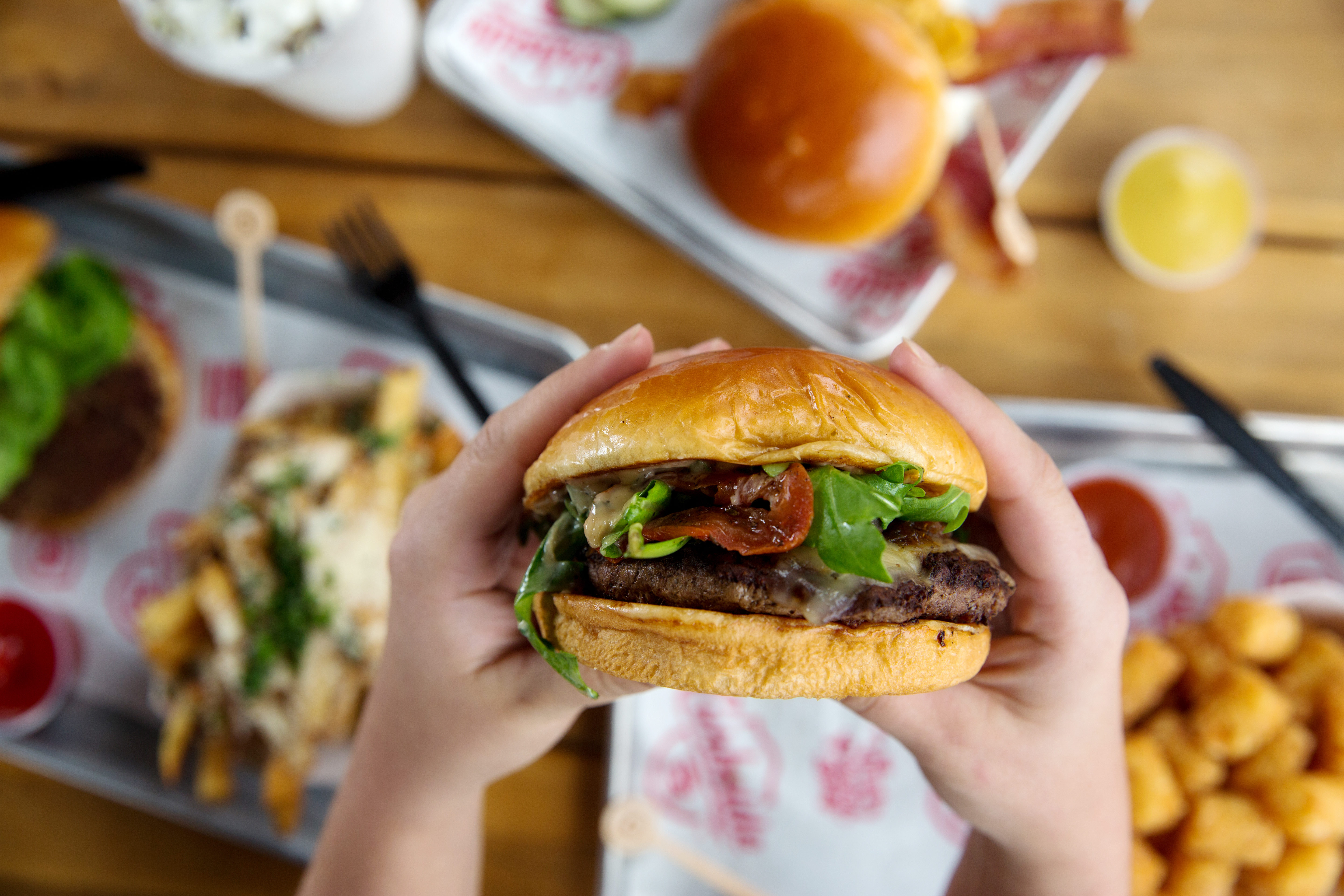 Open here since: 2016
Nick Hufft's now-defunct food truck had a cult following, so his burger restaurant opened to much fanfare.
—
WOODEN HAVEN FURNITURE COMPANY
4173 Government St.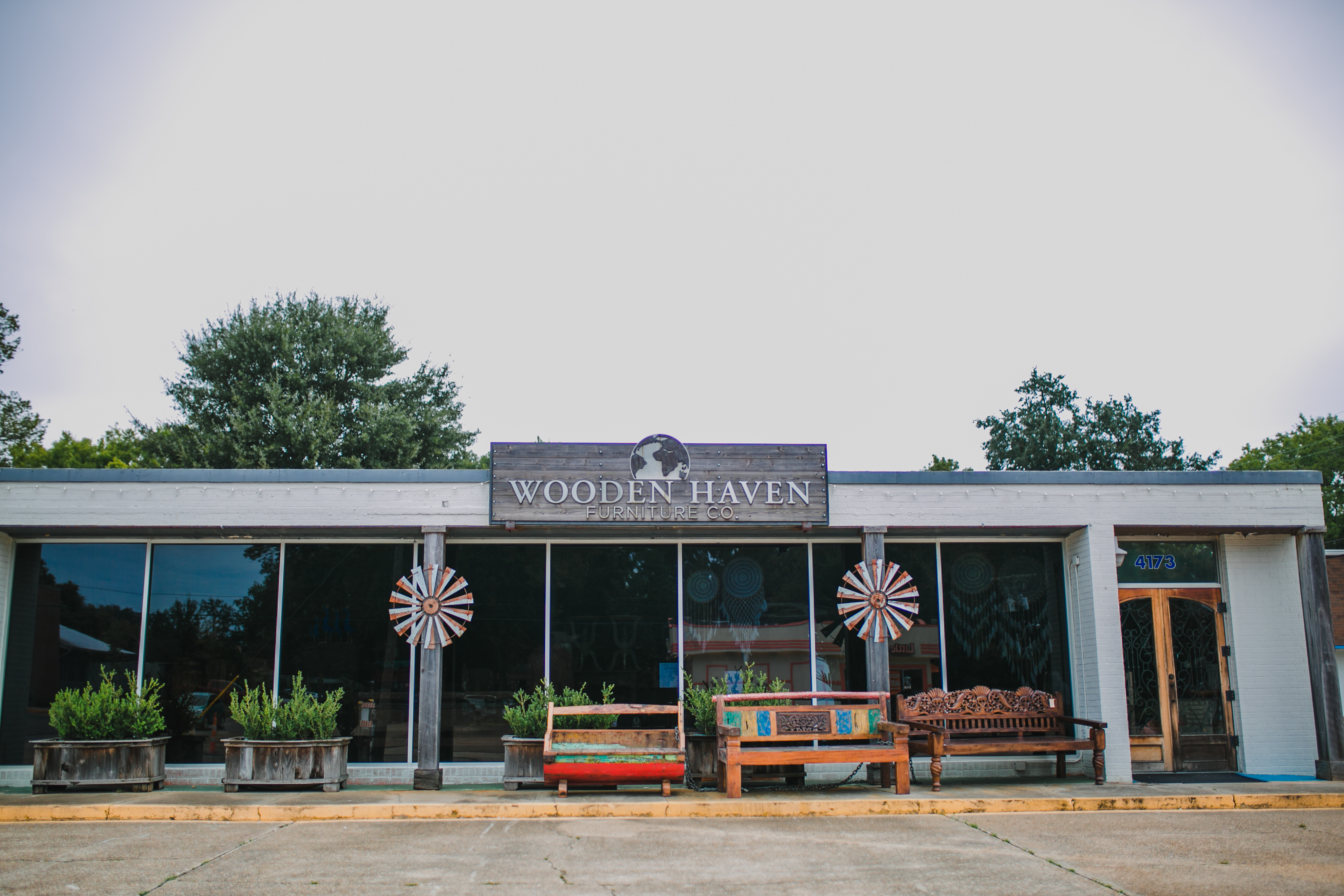 Open here since: 2012
The furniture provider stocks international handmade pieces.
—
KAWD ART GALLERY
4242 Government St.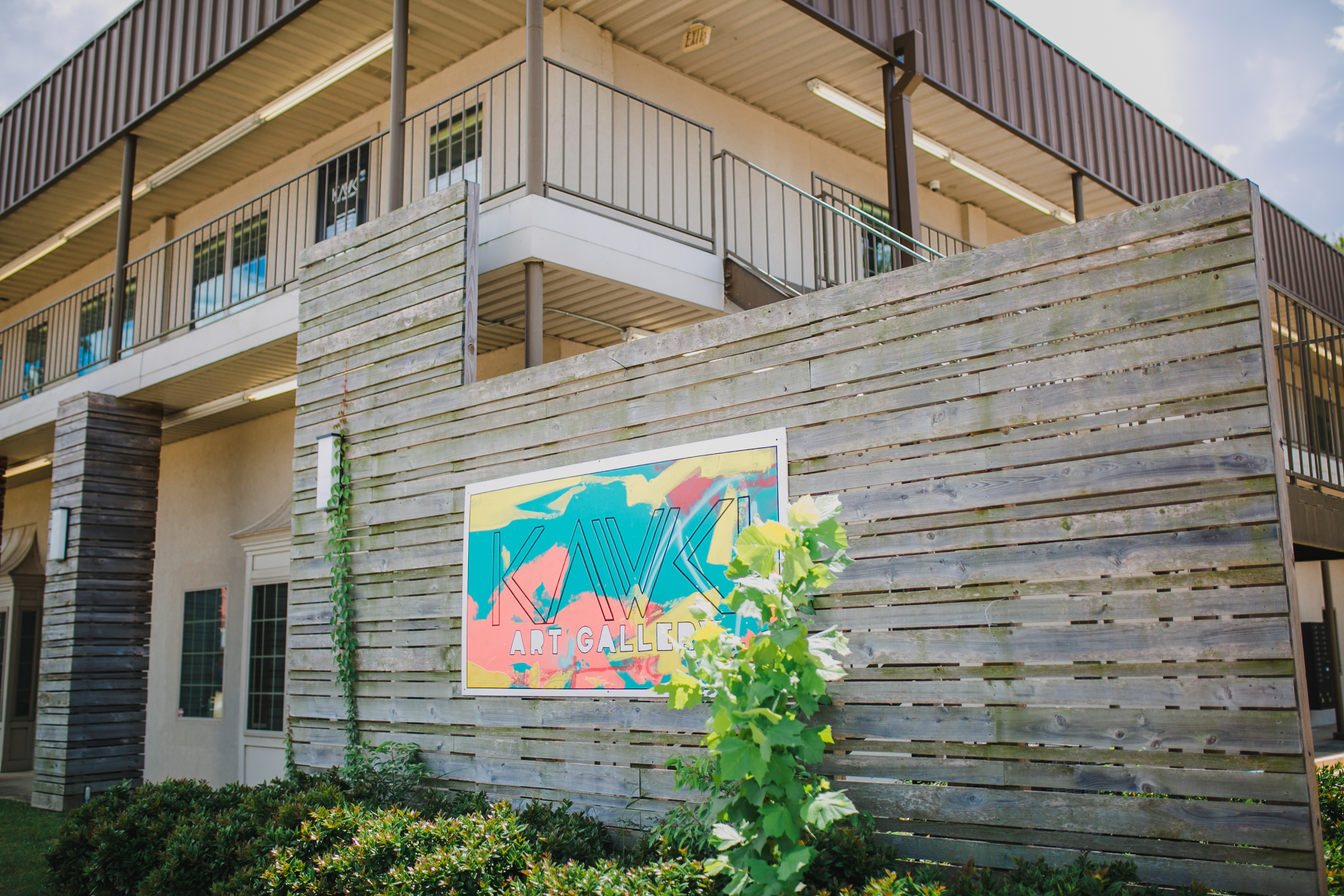 Open here since: June
Kristen Downing's new gallery is a showcase of African-American art.
—
KHA NGO
Co-owner, Son's Jewelry & Watch Repair
4401 Government St.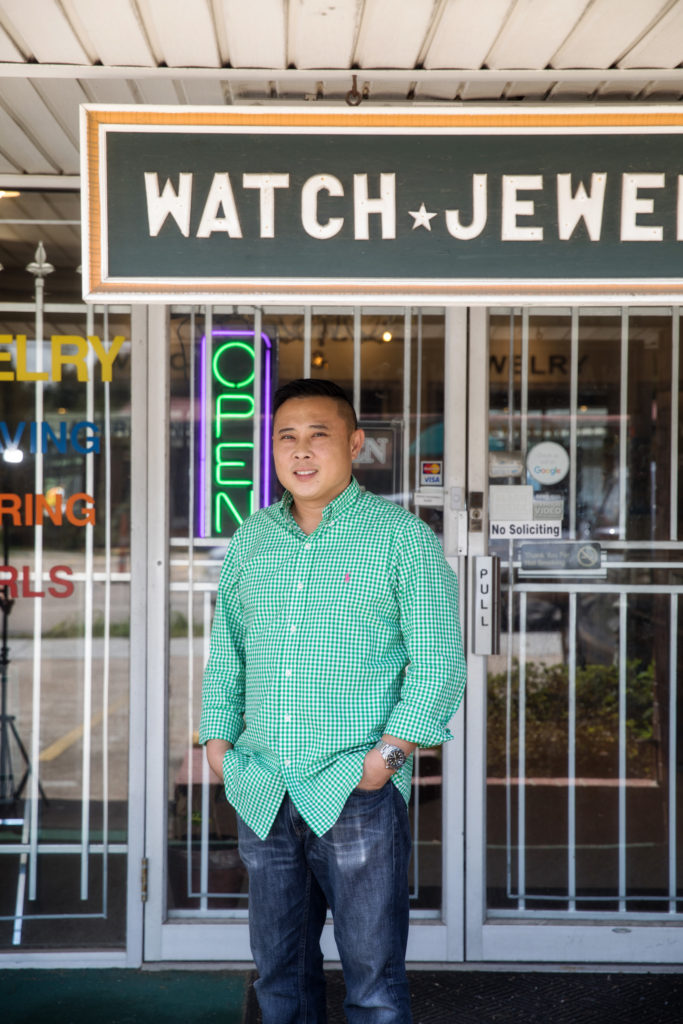 Up until five or six years ago, the area was pretty much stagnant. But within the last couple of years, they've tried to revamp this whole area starting with the Government Street road diet. I don't know how that's going to affect us yet, which is scary. We're one of only two watch repair shops in the city, but because we are on Government Street it may deter a driving customer from wanting to turn in.
[

Kha Ngo

]
In Mid City since: 1995
Long before Government Street was the place for cool food and art, the strip had all the other neighborhood essentials: laundromats, loan offices, tattoo and barber shops, law firms. Among them: a go-to shop for watch and jewelry repairs. The family has been in the industry for nearly 40 years, building relationships with clients who often entrust them with fixing high-end pieces. Click here to read our Q&A with Ngo.
—
EDGARDO TENREIRO
President and CEO, Baton Rouge General
Mid City campus is at 3600 Florida Blvd.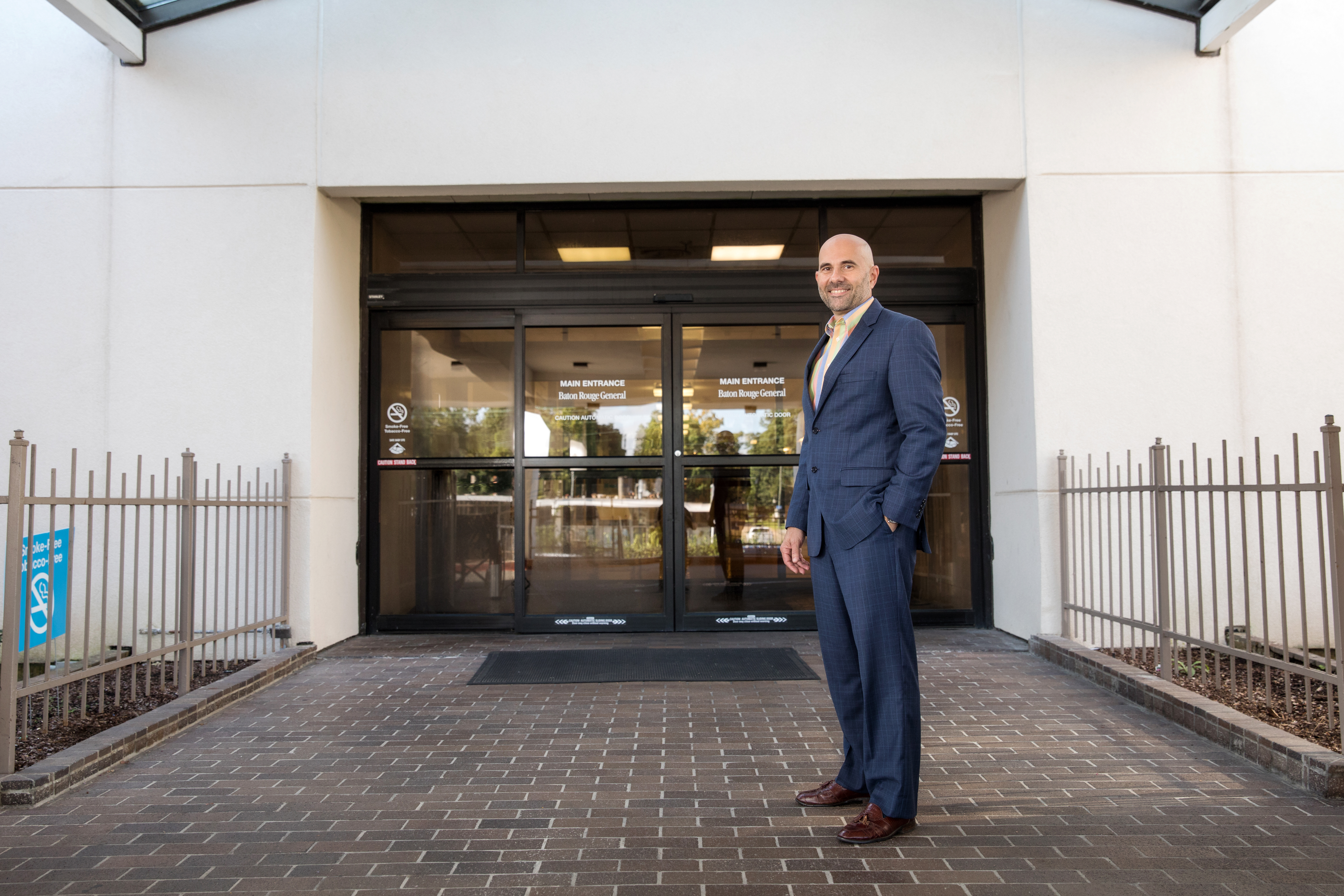 In Mid City since: 1950
With the 2015 closure of its Mid City emergency room, many questioned the future of this Baton Rouge General campus. But the facility remains Mid City's largest medical center, making it an important institution in the area. The campus offers behavioral health and wellness, injury and illness recovery, hospice and care for the elderly. Click here to read our Q&A with Tenreiro.
---
4556-4624 GOVERNMENT ST.
TIM'S GARAGE
4556 Government St.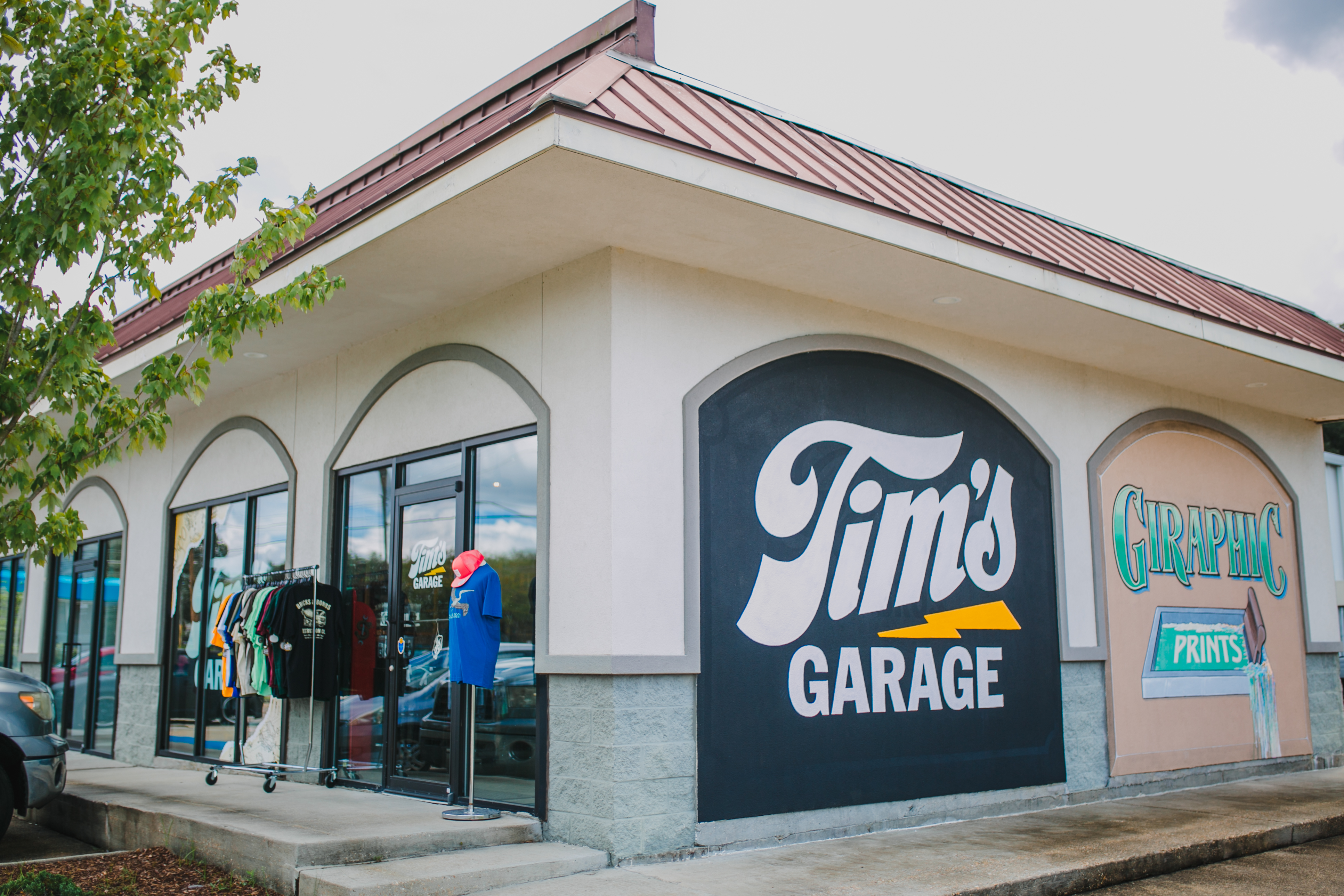 Open here since: 2017 (previous Government Street location in 2009)
Known for its graphic tees and flat-billed caps, plus stickers, pins and pennants celebrating Mid City and Baton Rouge.
—
WHITE STAR MARKET
4624 Government St.
Open here since: May
The premier tenant of the Square46 development, this food hall is home to some of the top culinary minds in the city. Try creative tacos, ramen, acai bowls, oysters, wood-fired pizza, baked goods, vegan dishes and more—all washed down with a cup of coffee or a classy cocktail.
---
4848-5454 GOVERNMENT ST.
PHIL BRADY'S BAR 
4848 Government St.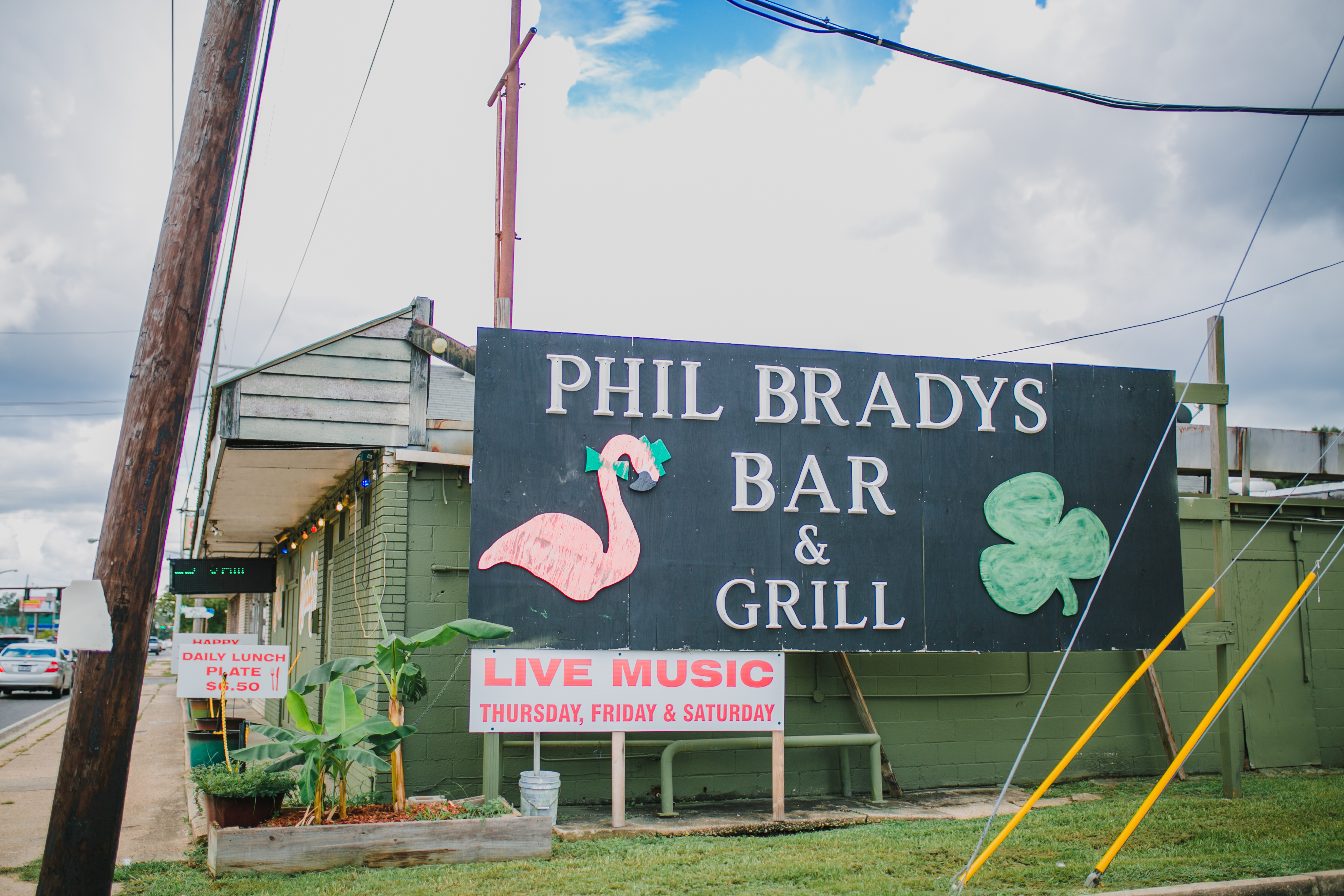 Open here since: 1978
Every Thursday night since 1986, Phil Brady's has hosted a respected blues jam that brings in visitors and musicians from across the country. Long before that, the building housed Michael's Bar all the way back to the 1940s, making the venue one of the longest-running clubs in Baton Rouge.
—
SOJI MODERN ASIAN
5050 Government St.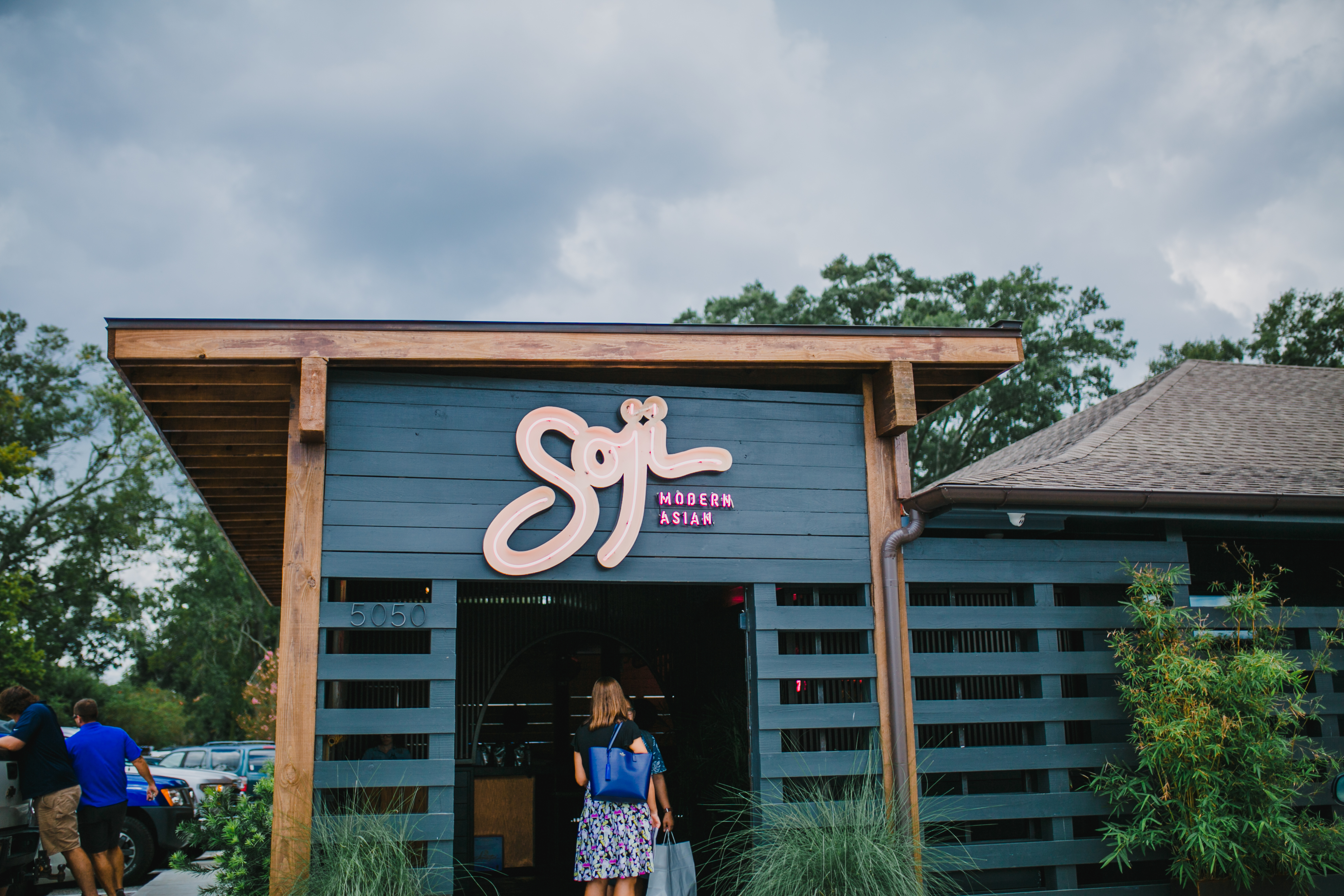 Open here since: July
If you haven't been to this Instaworthy Asian-fusion restaurant, are you really living your best life?
—
BATON ROUGE COMMUNITY COLLEGE
201 Community College Drive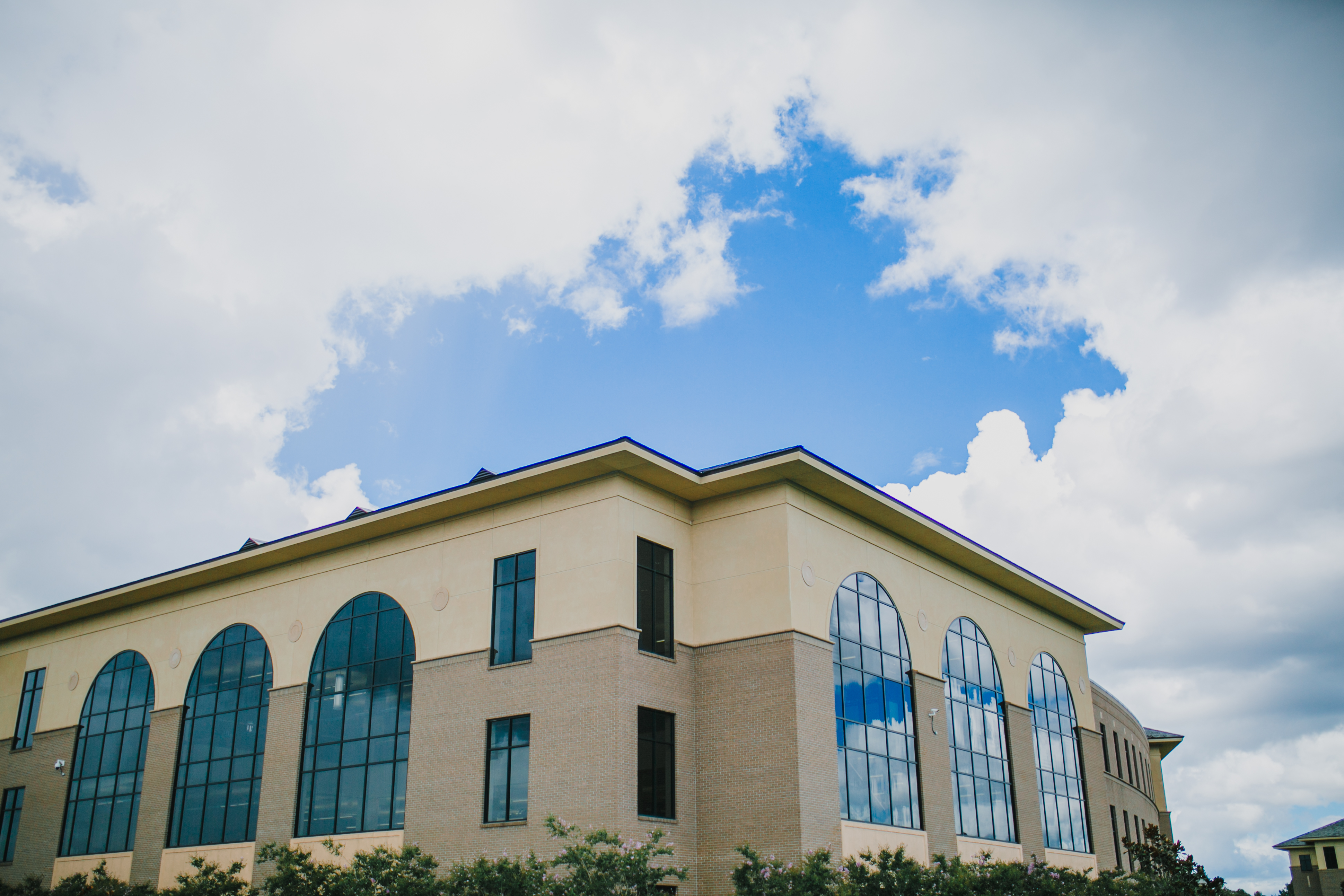 Open here since: 1998
When BRCC opened, officials didn't anticipate they'd enroll triple the students initially expected. Now with 285 faculty members and about 8,000 students, BRCC's reach is spread across eight locations. But the Mid City campus remains the nerve center of it all.
—
JEFF HERMAN
Owner, Tiger Deaux-nuts and Barbecue
5162 Government St.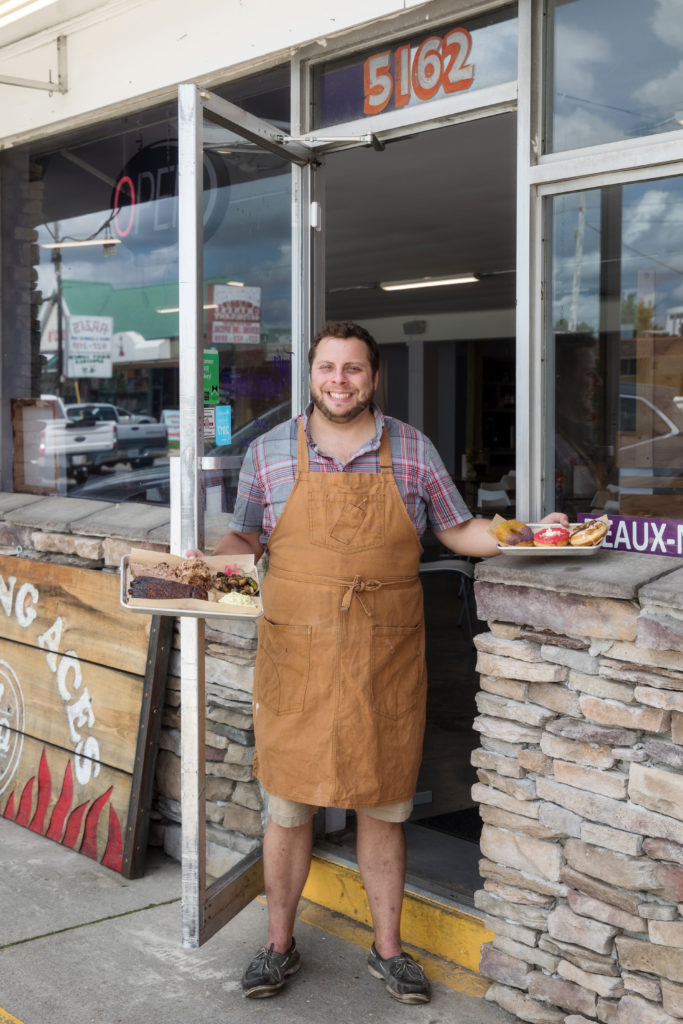 I know a lot of people are saying this is going to be the equivalent of Magazine Street, but I disagree completely. Government Street will always be a vital connector for people. It's going to be much more of what Old Metairie and Metairie Road is, where you have these nicer, local businesses that are doing things—the food, the beverages, the design studios, apartments—and then the neighborhoods help support that.
[

Jeff Herman

]
In Mid City since: 2012 (Smokin Aces BBQ) and 2015 (Tiger Deaux-nuts)
Jeff Herman has seen what Government Street looks like at all hours. Back in the early days of Tiger Deaux-nuts, he'd start prep at 3:30 a.m. to ensure customers could get a doughnut or two (or 10) before work. And with a recent merger of his other business, Smokin Aces BBQ, guests can now get a smoked brisket breakfast burrito, too. Click here to read our Q&A with Herman.
—
BISTRO BYRONZ
5412 Government St.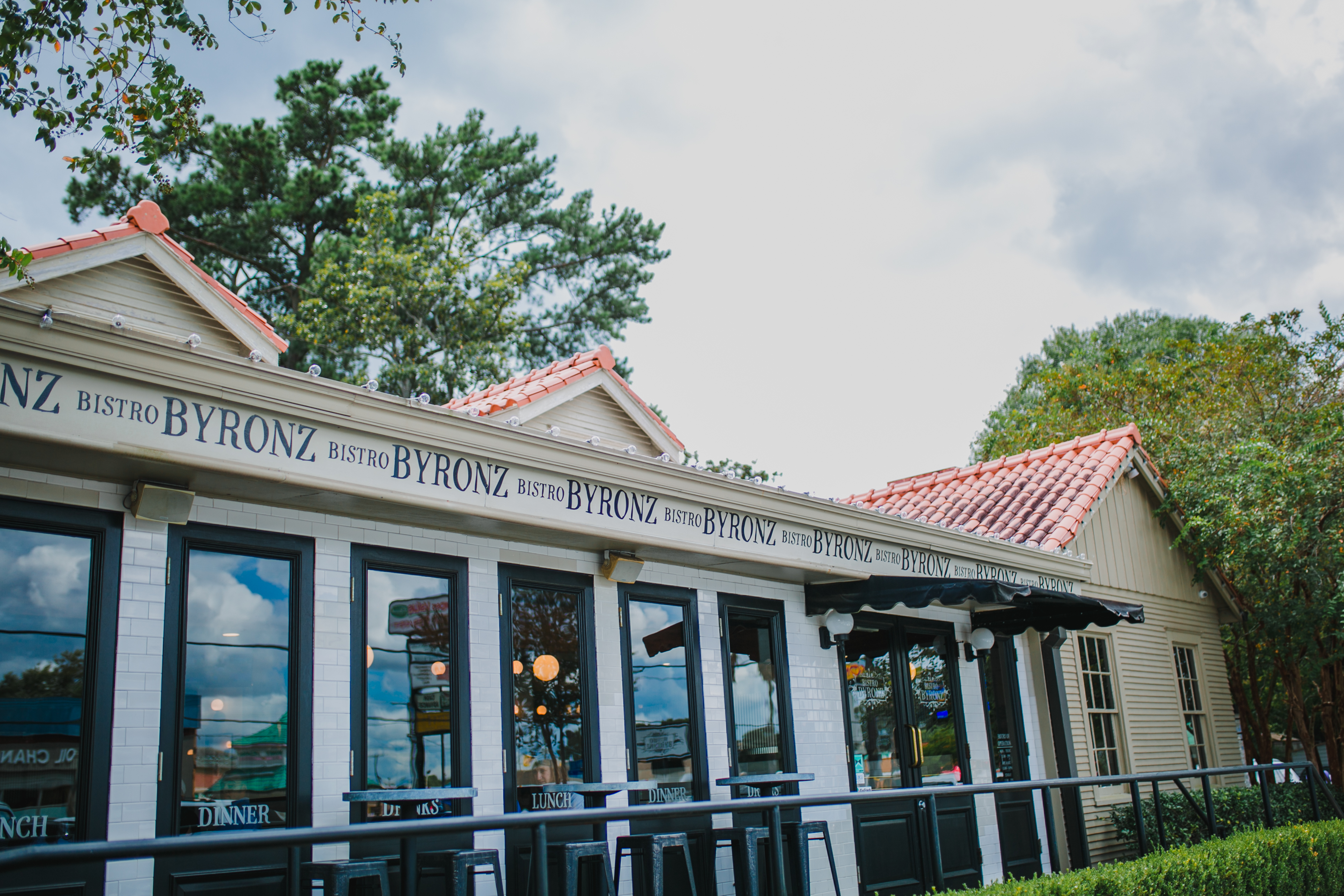 Open here since: 2005
Billed as a Southern version of a quaint Parisian cafe, the Bistro Byronz restaurant empire's reliable dishes were born here.
—
SUPERIOR GRILL
5435 Government St.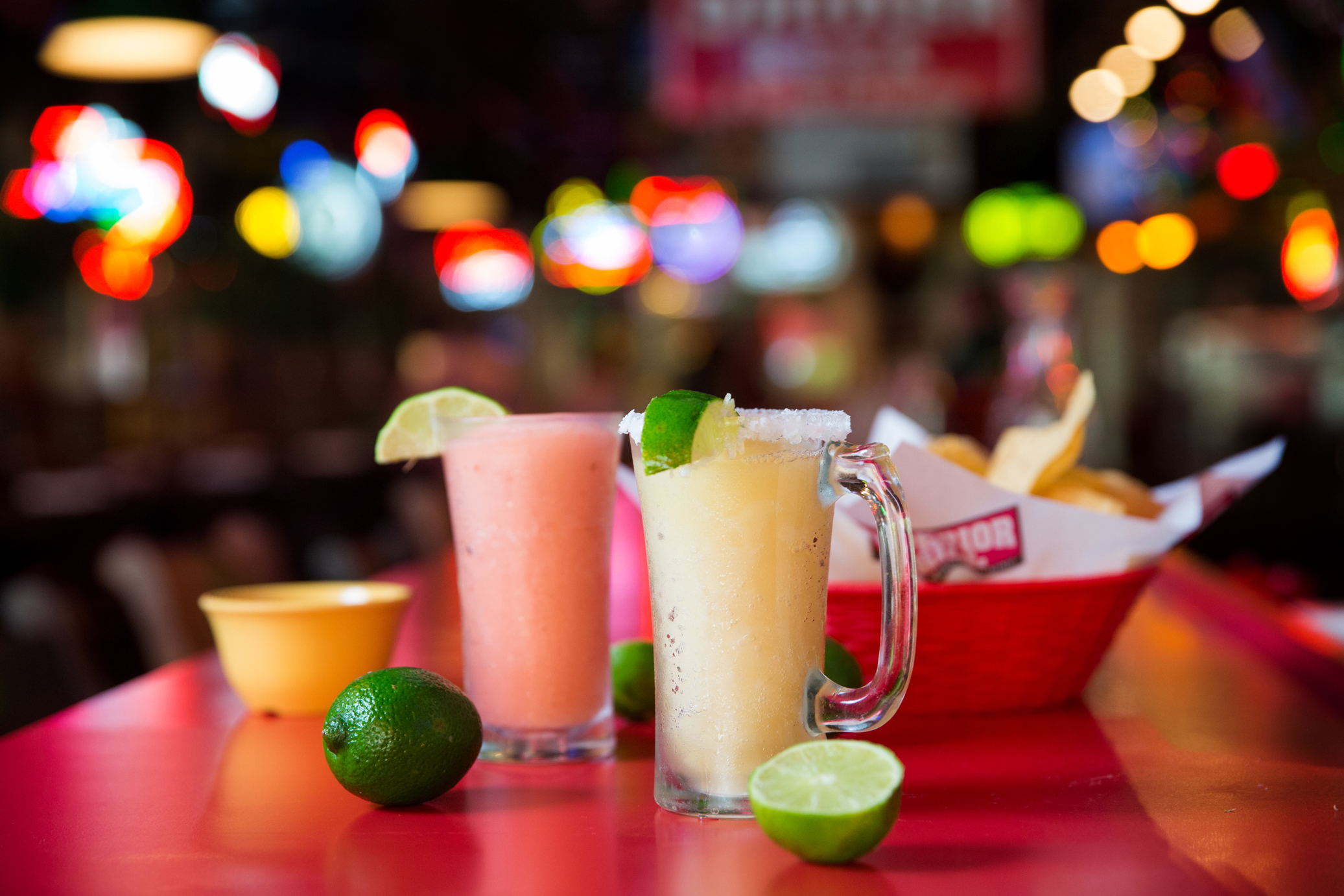 Open here since: 1991
Superior Grill opened in Shreveport in 1983, but the Baton Rouge location made its mark quickly with a lively atmosphere and Cajun-Tex-Mex fusion.
—
BROWN & BROWN CUSTOM CLOTHIERS
5454 Government St.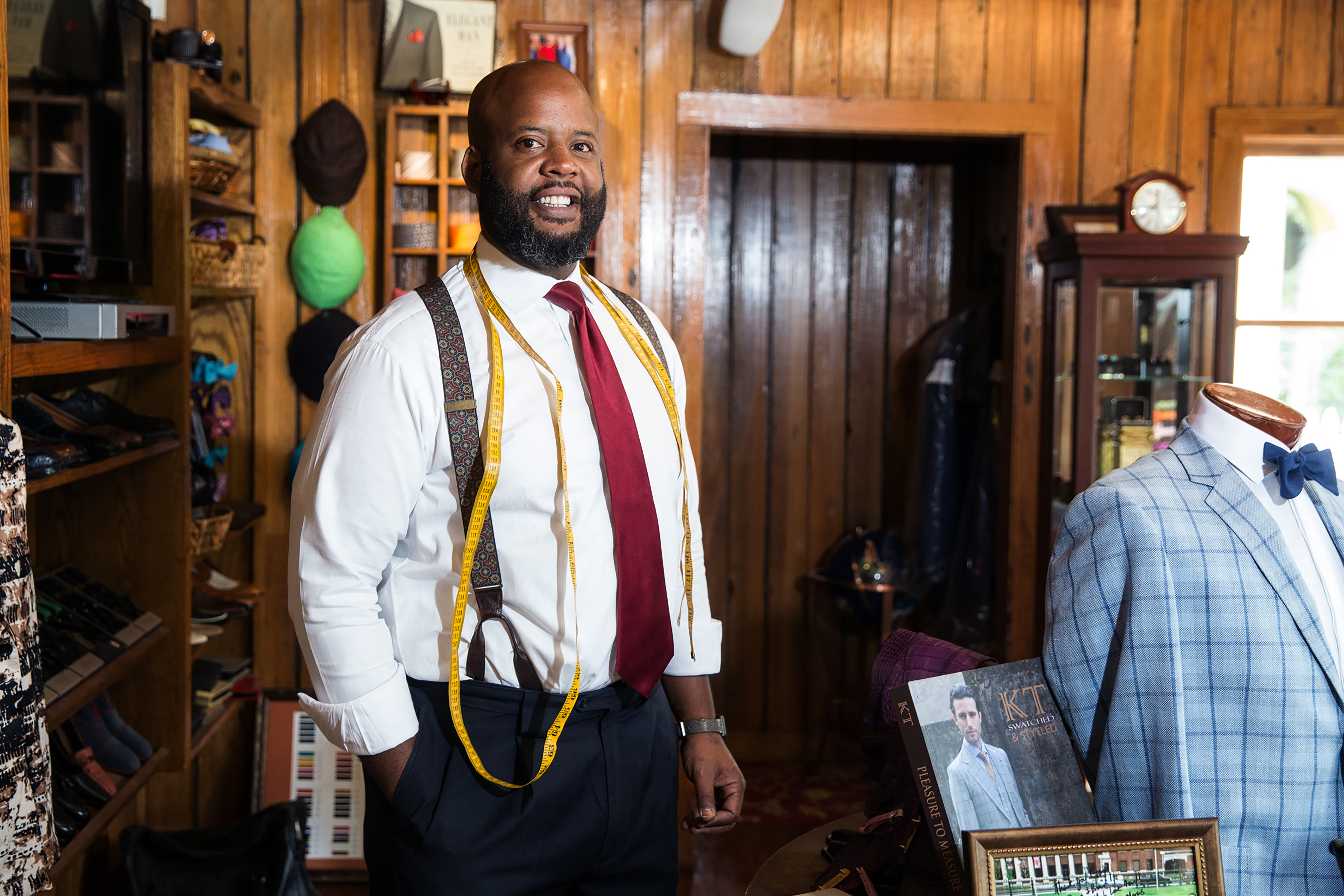 Open here since: 1996
The clothing store sells and tailors men's shoes and boots.
---
5466-711 GOVERNMENT ST. TO JEFFERSON HIGHWAY
VICTORIA'S TOY STATION
5466 Government St.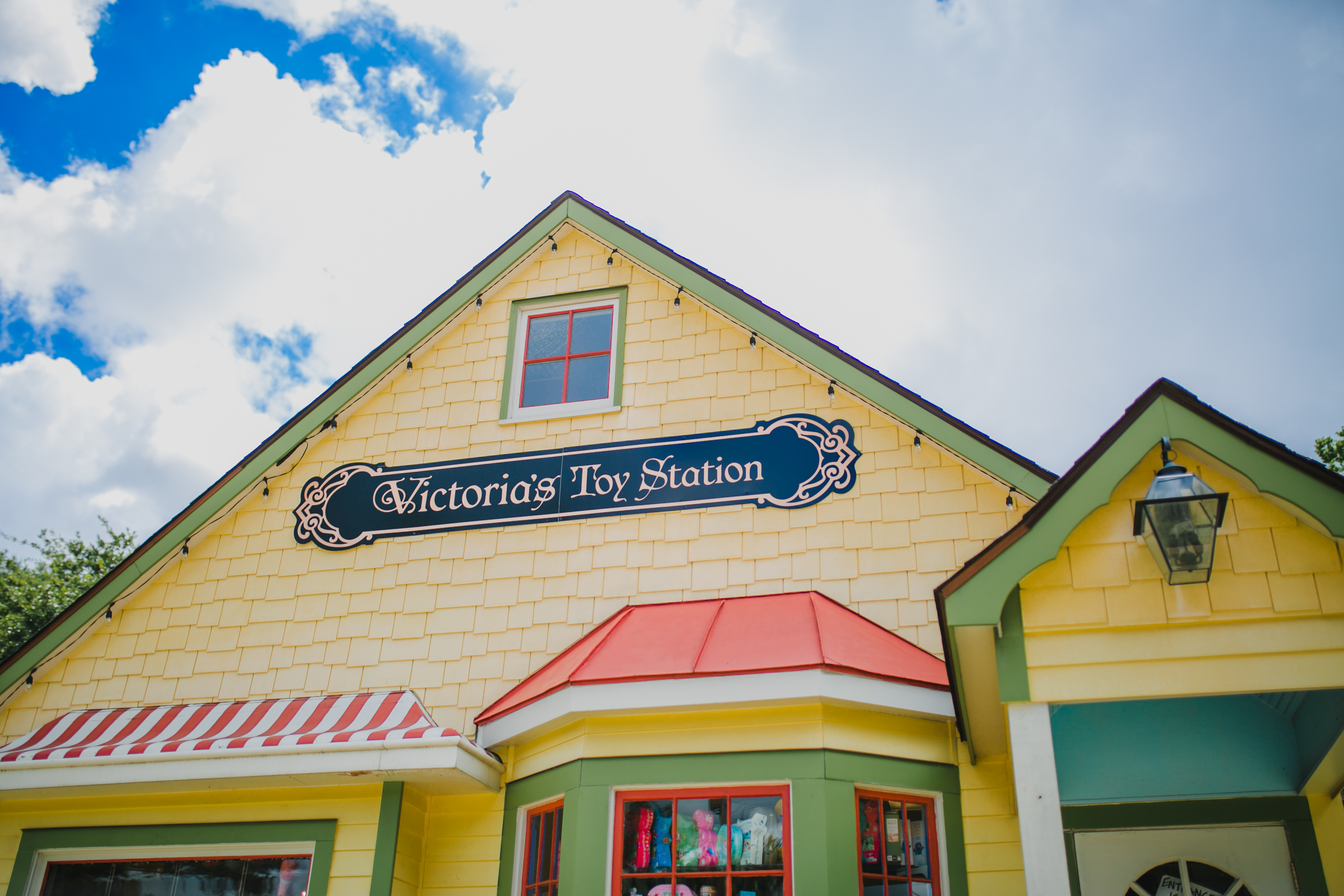 Open here since: 1988
The eclectic toy shop sells LSU-themed outfits, hair accessories and stuffed animals.
—
FLEUR DE LIS PIZZA
5655 Government St.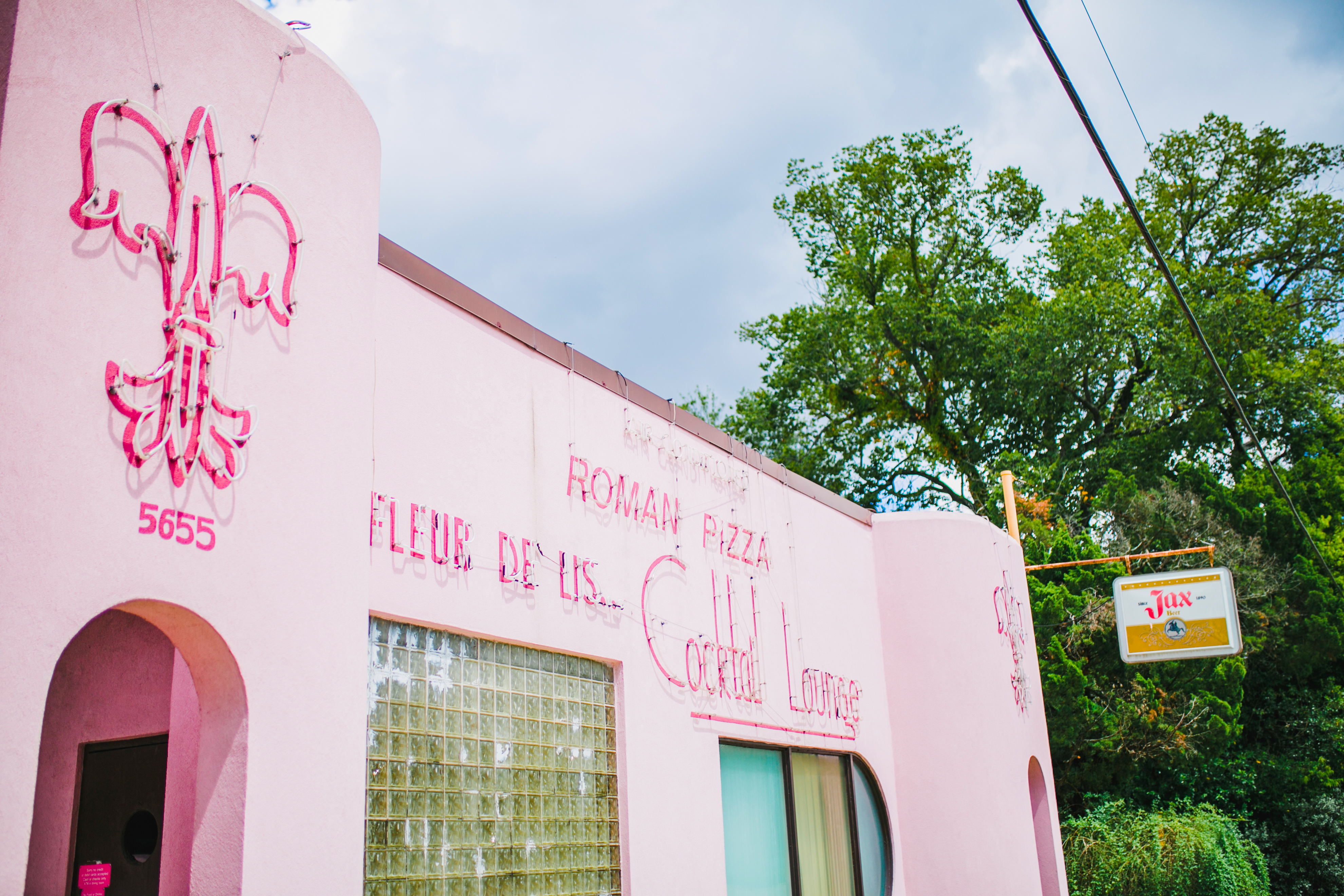 Open here since: 1946
All the cash-only, rectangular-shaped pizza goodness you could want in one retro building.
—
MID CITY CRAFT WINE AND BREW
711 Jefferson Highway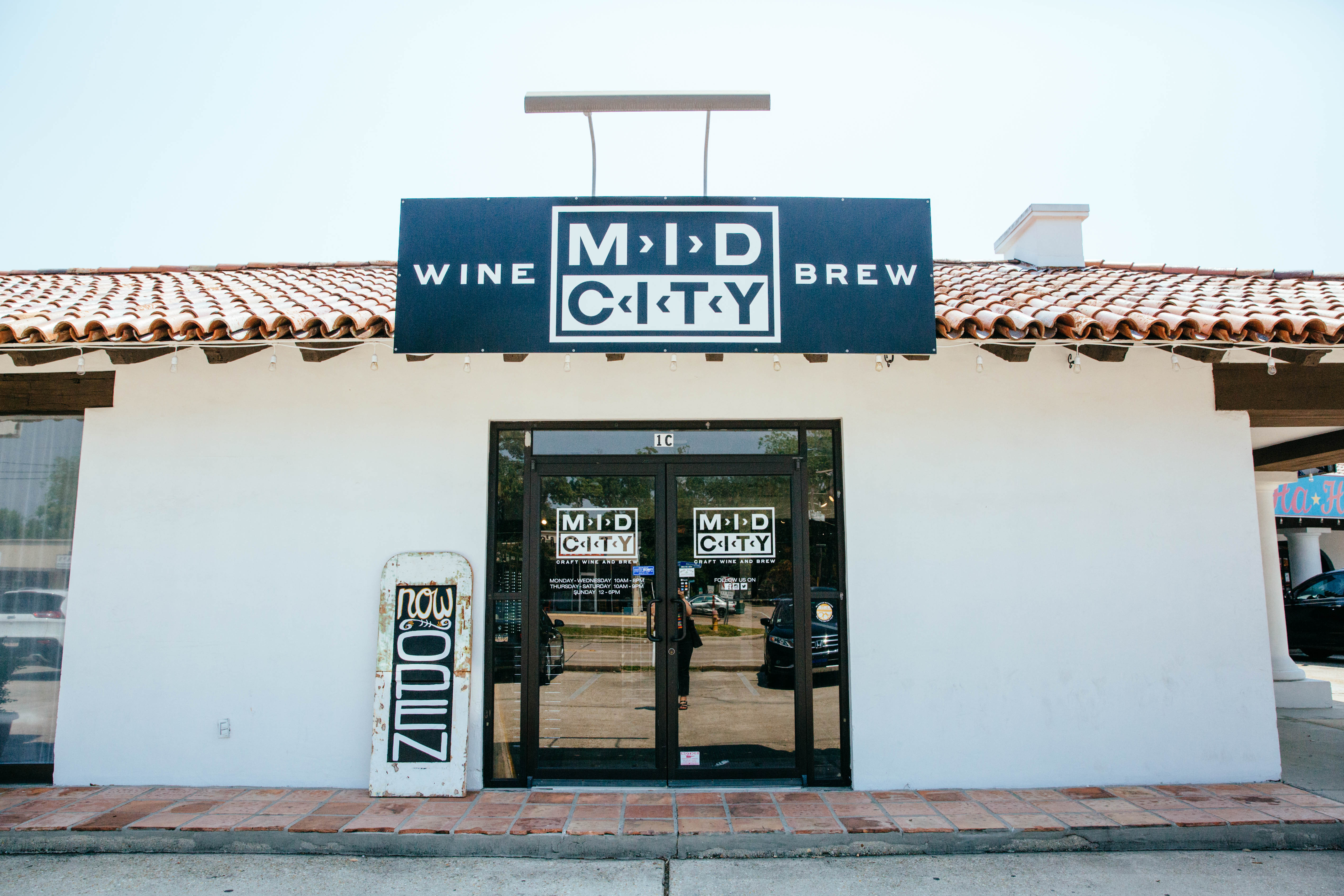 Open here since: May
This new liquor store has made wine shopping a less stuffy experience, with bottles averaging around $15.
—
LIZ WALKER
Owner, Elizabethan Gallery
680 Jefferson Highway
I hope that the renaissance that's happening right now, of course, continues. I don't see anybody that's moving in that doesn't have an idea that they are going to be here for a long time. They are here for success. Whatever happens with Government Street—if the road diet works well or doesn't work well—I don't see it as a detriment to the businesses that are here. I see that people will adapt.
[

Liz Walker

]
In Mid City since: 1988
From the neighborhood's biggest events to the Mid City Merchants Association itself, Liz Walker has had a hand in bringing those things to life.
Walker grew up on Government Street. When she decided to start her art gallery and framing business, it was by chance that she found a vacant space in the Goodwood Shopping Center just a few blocks from her childhood stomping grounds.
So it goes without saying she's passionate about Mid City, having helped get the merchants association off the ground in 1991. She's been a member of the board off and on ever since, and has been openly critical of its current leadership, which she says has dropped the ball on networking opportunities for new, small businesses.
Walker's Elizabethan Gallery has also led the way for two of Mid City's most popular events. Her annual fall open house helped encourage neighboring businesses to host their own events, and thus White Light Night was born more than 20 years ago. Her spring art show the Friday before Mother's Day? That led to Hot Art, Cool Nights.
In a lot of ways, she might just be the cool, artsy mother of Mid City's cultural growth. Click here to read our Q&A with Walker.
---
MID CITY EATS, THROUGH THE DECADES
We don't have room for all the vibrant, diverse food this neighborhood dishes up on a daily basis, but here's a small snapshot. Note: Dates reflect Mid City openings.
---
MID CITY MARVELS
Some of the biggest events breathing life into Mid City—and when to catch them
MID CITY MAKERS MARKET
Oct. 27
A monthly outdoor gathering of local creatives and cooks.
midcitymakers.market
—
WHITE LIGHT NIGHT
Nov. 16
An annual walking tour of artists, musicians and chefs, assembled from the intersection of Government and 14th streets to Jefferson Highway at Goodwood Avenue.
midcitymerchantsbr.org
—
OGDEN PARK PROWL
Dec. 8
Ogden Park homeowners open their lawns and driveways up for this annual art festival.
ogdenparkprowl.org
—
COFFEE ON THE PORCH
Quarterly
Mid City Studio gatherings introduce neighbors over coffee at changing locations.
midcitystudio.org/coffee
—
MID CITY GRAS
Feb. 24, 2019
Baton Rouge's newest Mardi Gras parade launched earlier this year. The family-friendly parade rolls down North Boulevard and ends at BRCC.
midcitygras.org
—
HOT ART, COOL NIGHTS
May 2019
Now in its 16th year, the festival offers art by local painters, sculptors, photographers and more
midcitymerchantsbr.org
---
THE ROAD DIET
It's first and foremost a traffic-calming measure, according to the state DOTD. In January, construction crews began ripping apart Government Street and its sidewalks. Much of the 4.2-mile stretch of the state-owned road will be trimmed from four lanes to two with a center turning lane. The project attempts to make the street safer for pedestrians, bikers and motorists. For the city, it's also a chance to beautify one of our most popular corridors.
Early iterations included turnouts for bus stops and parallel parking, but that proved difficult. The city has encouraged new businesses to design their properties with parking in the back, a la White Star Market. The final phase is tentatively set to wrap up at the end of 2019.
---
GETTING TO KNOW YOUR NEIGHBORS
A look at Mid City's demographics prove it is Baton Rouge's truest melting pot  
POPULATION: 28,706

African American: 49%
Caucasian: 47%
Hispanic: 2.9%
Asian: 1.5%
AGES

Ages 19 and younger: 24.8%
Ages 20-34: 26.6%
Ages 35-54: 24.8%
Ages 55 and older: 24%
Median age: 34
HOUSEHOLD INCOME

Less than $25,000: 34%
Between $25,000-$49,999: 23.4%
Between $50,000-$74,999: 14.1%
Between $75,000-$99,999: 8.2%
Between $100,000 and more: 20.2%
EDUCATION

High school graduates or higher: 87.6%
Have completed a bachelor's degree or higher: 38.7%
---
This article was originally published in the October issue of 225 Magazine.