Sample food from Mid City restaurants, hear live music and chip in for a good cause at the inaugural Taste of Mid City this Sunday afternoon, a new family-friendly event created to raise money for Youth City Lab on Government Street.
The event is hosted by Franklin Associates and The Executive Center on South Foster Drive. Food booths from more than a dozen Mid City eateries and activities will be set up on the company's grounds, located next to the A. C. Lewis YMCA. Ample parking should be available at The Executive Center, the YMCA and Baton Rouge Community College across the street, says The Executive Center General Manager Amber Harrell says. Tickets are available in advance or at the event.
"We like to do a philanthropy project every year, and Youth City Lab is such a great project," Harrell says. "We plan to bring it back annually."
Patrons have a chance to sample barbecue pork quesadillas with black bean and corn salsa from Mid City Beer Garden; vanilla braised short ribs over Boursin stone-ground grits topped with crispy sweet potato strings from Baton Rouge General; mini meatballs from Monjunis; seasonal watermelon salad from Reginelli's; jambalaya and homemade desserts from Mr. C's Deli; gumbo croquettes with pepper jelly vinaigrette from Bistro Byronz; "Hashpuppies" (balls of cheese, bacon and onion) from Spoke & Hub; wonton ceviche tacos from Mestizo; muffalettos from Cannatella Grocery and more.
Baton Rouge Music Studios, also located in Mid City, will feature seven back-to-back youth bands playing cover hits. The event will also feature face-painting and corn hole.
Net proceeds will benefit Youth City Lab, an innovative center now underway on Government Street in the former Sarkis Rug Store. It will ultimately offer programs from four nonprofit organizations: Front Yard Bikes, which has already moved in; the youth mentoring program Big Buddy; Humanities Amped, a school-based program that promotes healing through the humanities; and Line 4 Line, a barbershop-based literacy program.
"Our community talks about violence and the lack of academic achievement," Big Buddy Executive Director Gay McFarland told 225 Magazine in April. "We're proposing a long-term solution with this."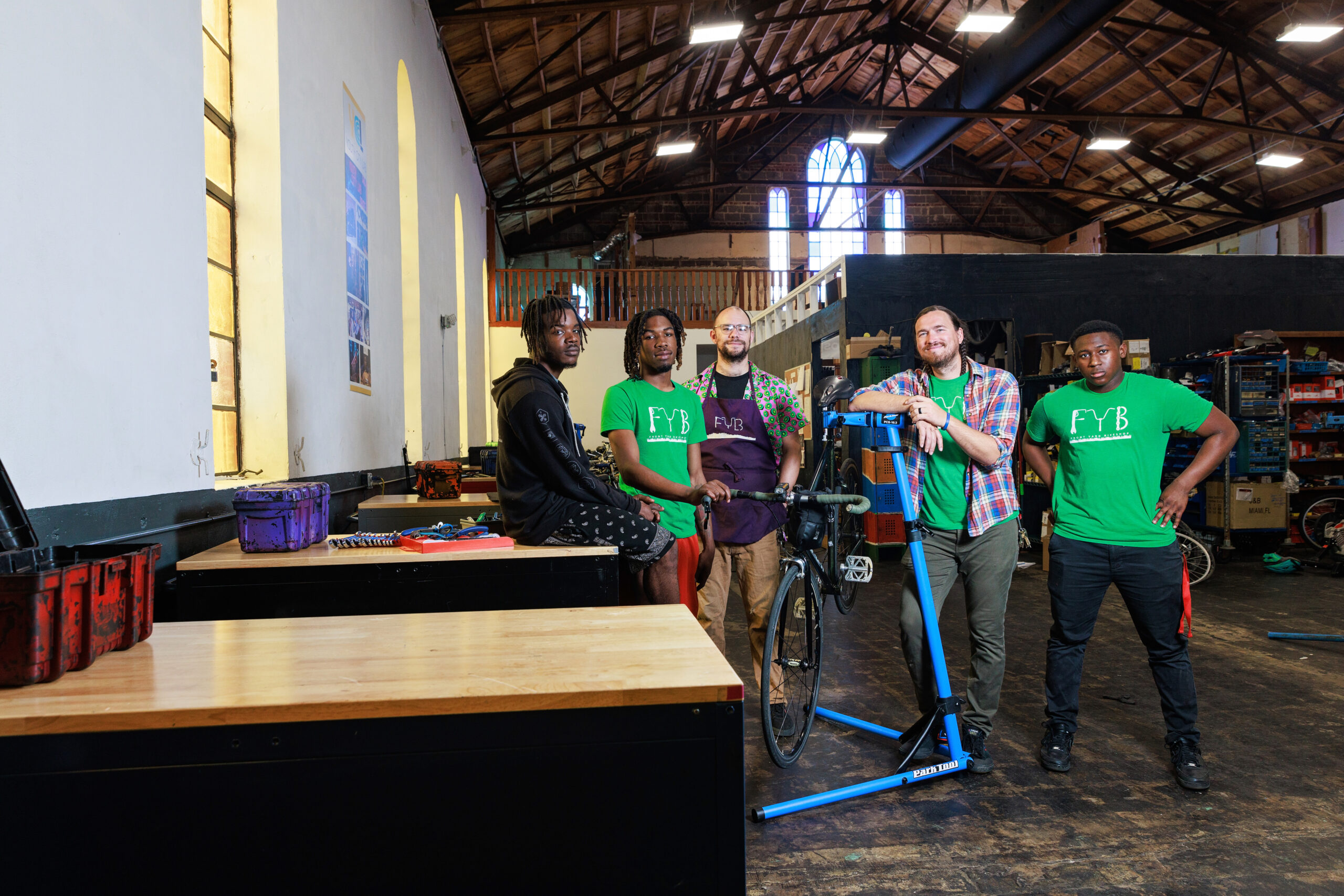 The building has been partially renovated and currently hosts Front Yard Bikes' retail and repair shop, where it also trains kids to fix bikes while building their sense of responsibility. Bike enthusiasts can bring their bikes to the shop for repair or purchase new and used bikes on site. To continue to transform Youth City Lab into a fully functioning facility with programs from all four partner nonprofits, Youth City Lab needs to raise an additional $1 million, its leaders say. The initiative has raised about $1 million since it launched in 2021.
Once completed, the space will feature a stage for spoken word slams, a working barber and beauty shop that provides haircuts and trains kids in barbering and a commercial kitchen where young people can earn culinary certifications. Flexible space and meeting rooms will allow Big Buddy mentors to meet with their Little Buddies. Teens and kids will also be able to use a computer lab.
---
ABOUT THE EVENT
Taste of Mid City
Sunday, May 21
1-5 p.m.
250 S. Foster Drive
Taste of Mid City will take place rain or shine.
theexecutivecenterbr.com