---
It's Monday morning, and 12 students from Westdale Middle School are learning how to repair bicycles at Front Yard Bikes.
Part of a special program that will certify them as Front Yard Bikes mechanics, the students lean over workstations where bikes are in various states of repair. With the help of instructors, they learn to adjust brakes, fix gears and change tires. By the end of the semester, they'll be ready for a Front Yard Bikes summer job.
The nonprofit community bike shop was started by former history teacher Dustin LaFont in 2010. Last year, it moved part of its operations into an expansive, red brick Government Street building, the former Sarkis Oriental Rug store.
The building isn't just a spot for Front Yard Bikes. It's the future home of Youth City Lab, a collaborative space that will eventually be shared by three additional youth nonprofits: Humanities Amped, a school-based nonprofit that fosters healing and self-esteem through self-expression; Line 4 Line, a program operating out of O'Neil's Barber Shop on North Acadian Thruway that promotes literacy while children receive haircuts; and Big Buddy.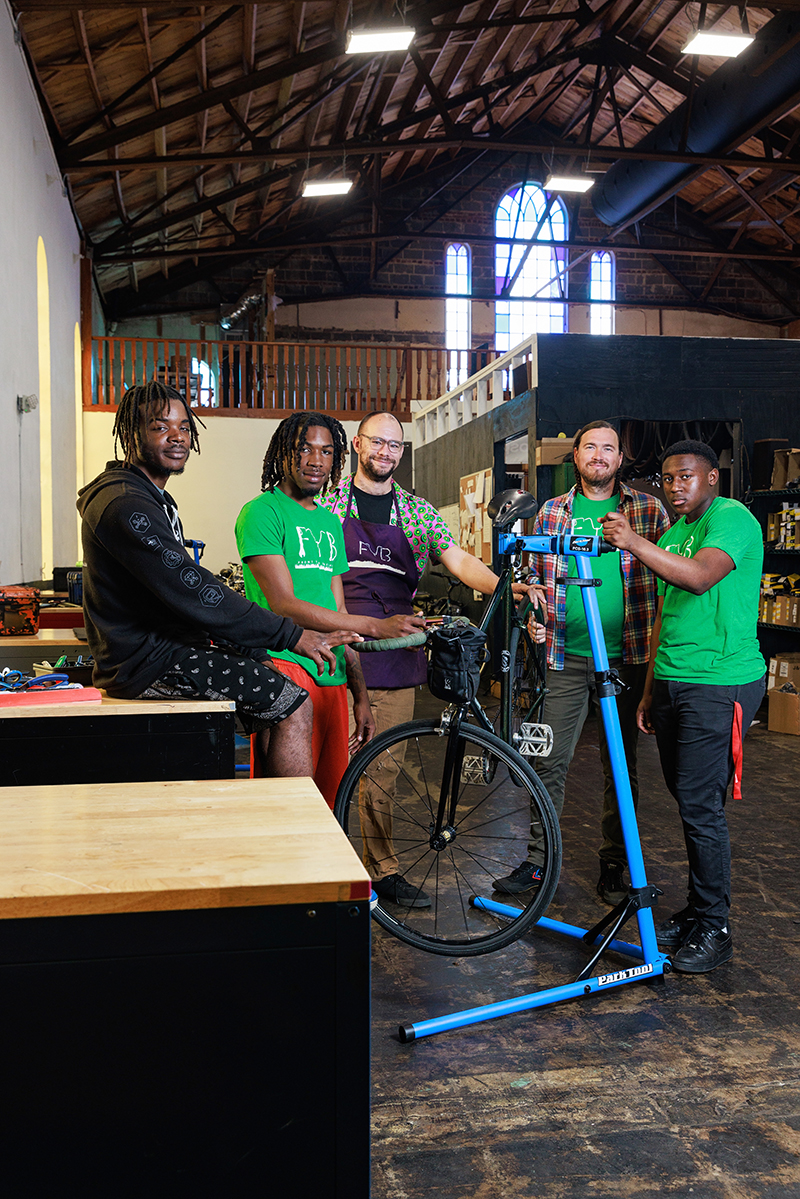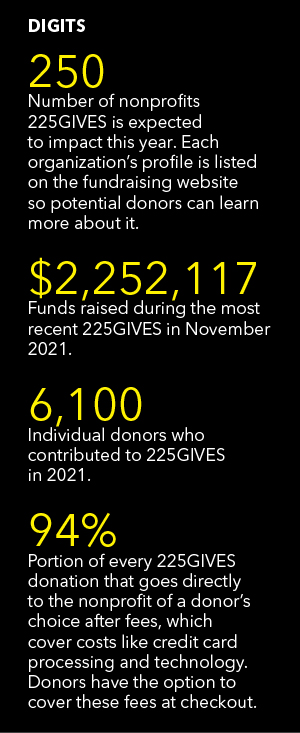 The four partners have worked over the last two years to create Youth City Lab, which they say will provide a badly needed space and programming for disadvantaged youth and teens in Baton Rouge.
But first: More than $1 million of the project's approximately $2 million budget still needs to be raised to renovate Youth City Lab's Mid City building fully and allow the other partners to move in. Raising the funds is tough, slow work, its leaders say.
One of the initiatives they are banking on to help is 225GIVES, a 24-hour digital day of giving across greater Baton Rouge. This year's event is May 4. Dozens of nonprofits, including Youth City Lab, have signed up to participate already. Organizers expect about 250 nonprofits to come on board before donations start rolling in.
LaFont, Front Yard Bikes' executive director, says the one-day event, promoted heavily through social media, is an effective way to bring attention to charitable causes. People can give while sitting behind their desks or scrolling on their phones, he says.
"It's an excellent way to get the focus of the city," LaFont says. "Everybody's in motion all the time, and this is a great way to pause and reflect on how to give."
225GIVES is coordinated by the Capital Area United Way. It allows donors to visit a website, peruse a list of charities across the greater Baton Rouge area, and (hopefully) donate to a cause. Potential donors can also search the site by a social issue that piques their interest and find a local organization working in that space.
Both participating charities and the United Way use face-to-face networking and social media to encourage people to give during the 24-hour period. Any nonprofit that fits some basic criteria and that serves the Capital Area United Way's 10-parish region can participate.
"It's a great, easy way for Baton Rouge to support nonprofit organizations on a single day of giving," says Capital Area United Way Director of Community Engagement Melanie Henderson. "We also find that it's a good way to encourage people who are new to giving to take part."
---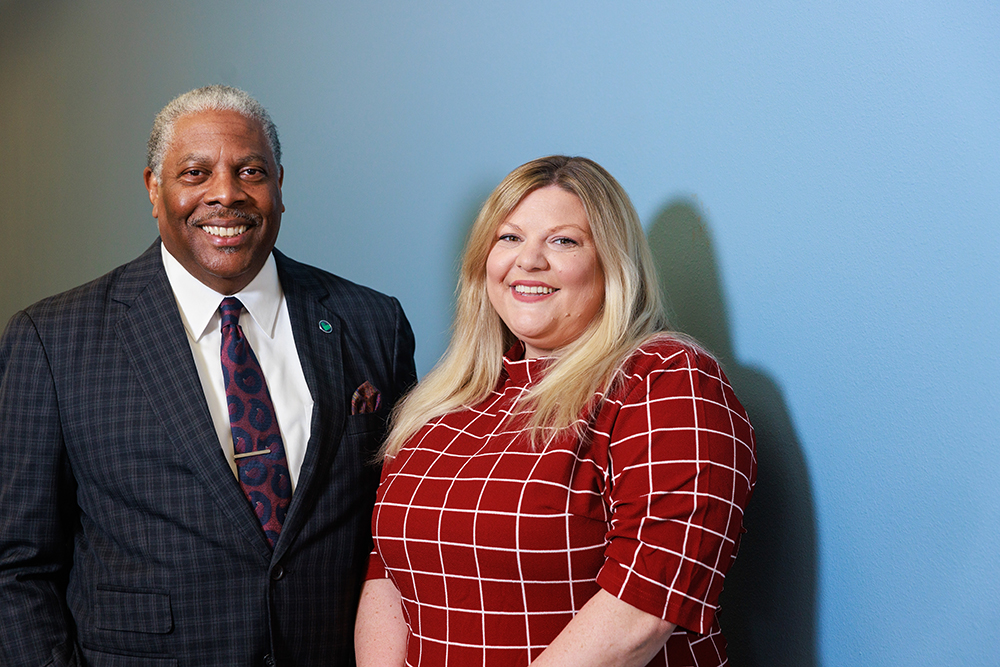 The event was originally launched in 2020 to help local organizations bounce back from the COVID-19 pandemic and hurricanes that had made the job of fundraising even more difficult. The idea of a centralized online donation platform and 24-hour push for dollars was modeled after similar programs across the country and in New Orleans, Lafayette and Shreveport.   
In 2020 and 2021, 225GIVES took place after Thanksgiving on "Giving Tuesday," the nationwide giving day, raising $5 million over those two years. The 2022 event was moved to this spring, based on feedback from nonprofits who juggle fall fundraising events. A spring event also aligns with other giving days in the state, Henderson says.
Baton Rouge residents can expect to see lots of posts from friends and acquaintances around May 4 encouraging others to donate to their favorite causes through the 225GIVES site.
"It's a way for nonprofits to bring urgency and awareness to the work that's going on," Henderson says.
Along with enabling nonprofits to raise money through targeted donations, 225GIVES awards monetary prizes to nonprofits throughout the day for categories like most dollars raised and highest number of unique donors.
Nonprofits compete for prizes ranging from $100,000 to $750,000 from the event's Challenge Fund, which is raised by corporate sponsors. Nonprofits that raise a minimum of $225 are also awarded a proportional share of the remaining Challenge Fund based on the percentage of the total dollars raised.
According to Henderson, nonprofits raised from $2,500 to $300,000 toward their causes in 2021. CAUW, which also accepts donations through 225GIVES (though it's not eligible for additional prizes or Challenge Fund awards), raised about $52,000 towards its programming last year.
Youth City Lab raised about $10,000 toward its project from the 2021 event. Others involved include Kids Orchestra, which raised funds to expand its after-school enrichment programs; Friends of the Animals BR, which raised funds for treating heartworm positive dogs; and Teach for America, Baton Rouge Youth Coalition, and the Three O'Clock Project, which each raised money to support their missions and operations.
---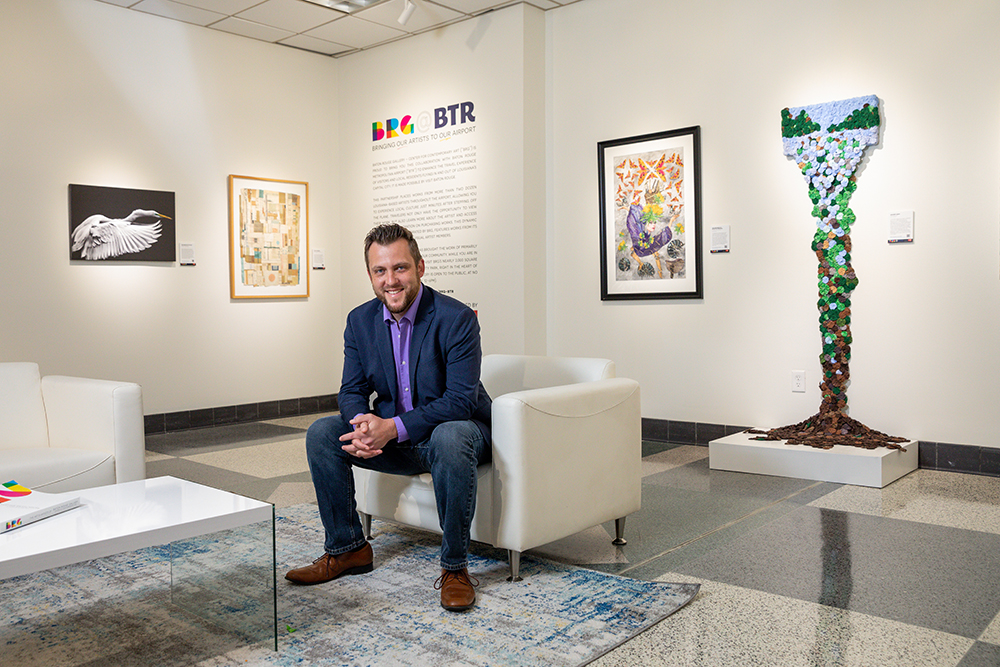 Baton Rouge Gallery president and CEO Jason Andreasen says 225GIVES  has been a win for the arts organization, too. The gallery raised funds through 225GIVES to bring back its popular First Wednesday opening receptions after the pandemic.
"When 225GIVES began, as everyone was very much facing the uncertainty of a pandemic that was just a few months old, it gave the Baton Rouge community and its nonprofits a real way to connect at a scale I don't think we'd seen before," Andreasen says. "I'm sure all local nonprofits are hopeful it'll continue to be a connection point between their work and the city."
For Youth City Lab, reaching the organization's fundraising goal means getting one step closer to creating a place for young people. The facility will house not just Front Yard Bikes' retail and repair site, but also a performance space; a barber shop that provides haircuts and trains kids in barbering; and a commercial kitchen where young people can earn culinary certifications. It will have meeting rooms and computer labs where kids and teens can receive instruction, build skills and work on resumes.
"This is what this community needs," says project partner and Big Buddy Executive Director Gaylynne Mack. "To be able to work with our youth in this kind of environment is just going to be incredible."

How to donate
225GIVES is May 4, 2023, midnight to 11:59 p.m. at 225gives.org.
Early giving is open April 20 to May 3.
---
This article was originally published in the April 2023 issue of 225 magazine.