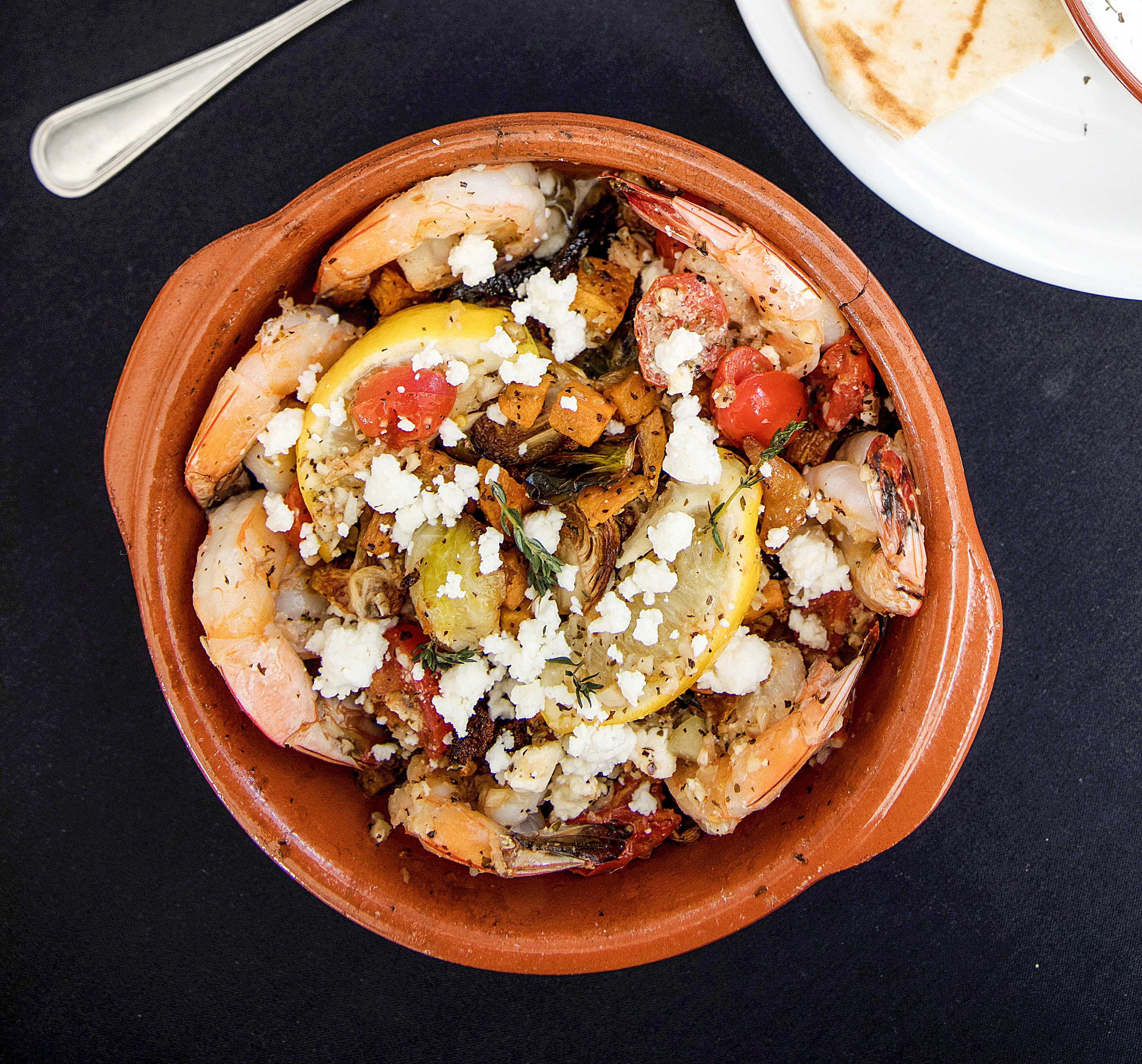 Greece
Zorba's
5713 Essen Lane, Suite B
zorbasbistro.com
Shrimp Santorini is a bright dish hailing from the Greek island of the same name. At Zorba's, Gulf shrimp are baked with feta and veggies in a light tomato, olive oil and lemon sauce.
---
Nigeria
BB&PF
10248 Florida Blvd.
bandpf.weebly.com
Jollof rice gets its orange hue from being stewed in tomatoes. At BB&PF, it's served with chicken and fried plantains. Egusi soup, pictured bottom right, is made with goat, dried fish and ground egusi seeds. Doughy pounded yams, or fufu, are used to scoop up the soup.
---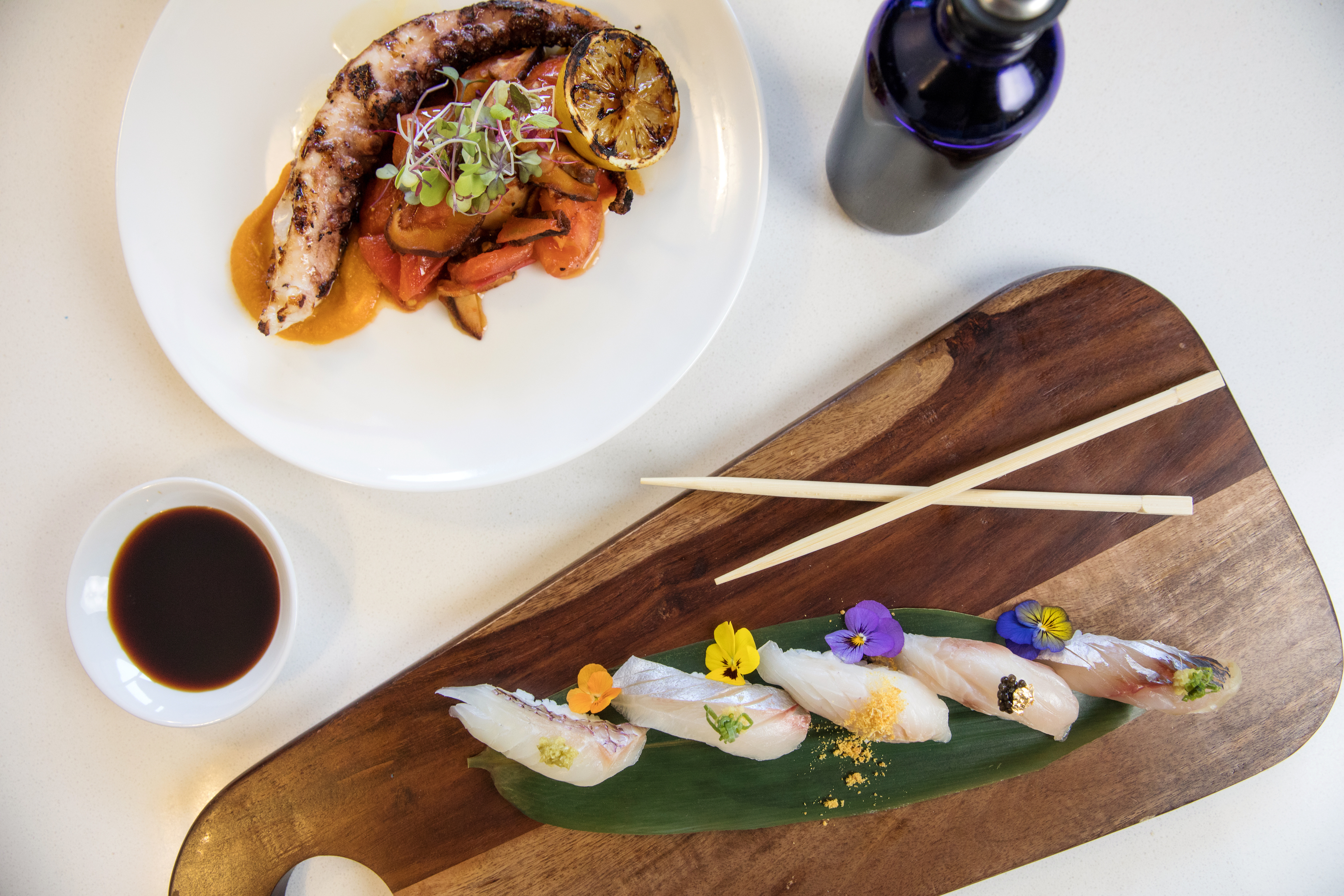 Japan
Umami
3930 Burbank Drive
umamibr.com
Seafood is a key component of Japanese cuisine, and it's often served raw. Umami's "Taste of Japan" dish is an easy way to try five Japanese fish: kampachi (amberjack), kinmedai (golden-eye snapper), ishi-dai (knife jaw), madai (sea bream) and shima aji (striped mackerel). There are plenty of exotic proteins on the menu, including grilled octopus in basil garlic oil and served with roasted carrot puree, sautéed tomato and shiitake mushrooms.
---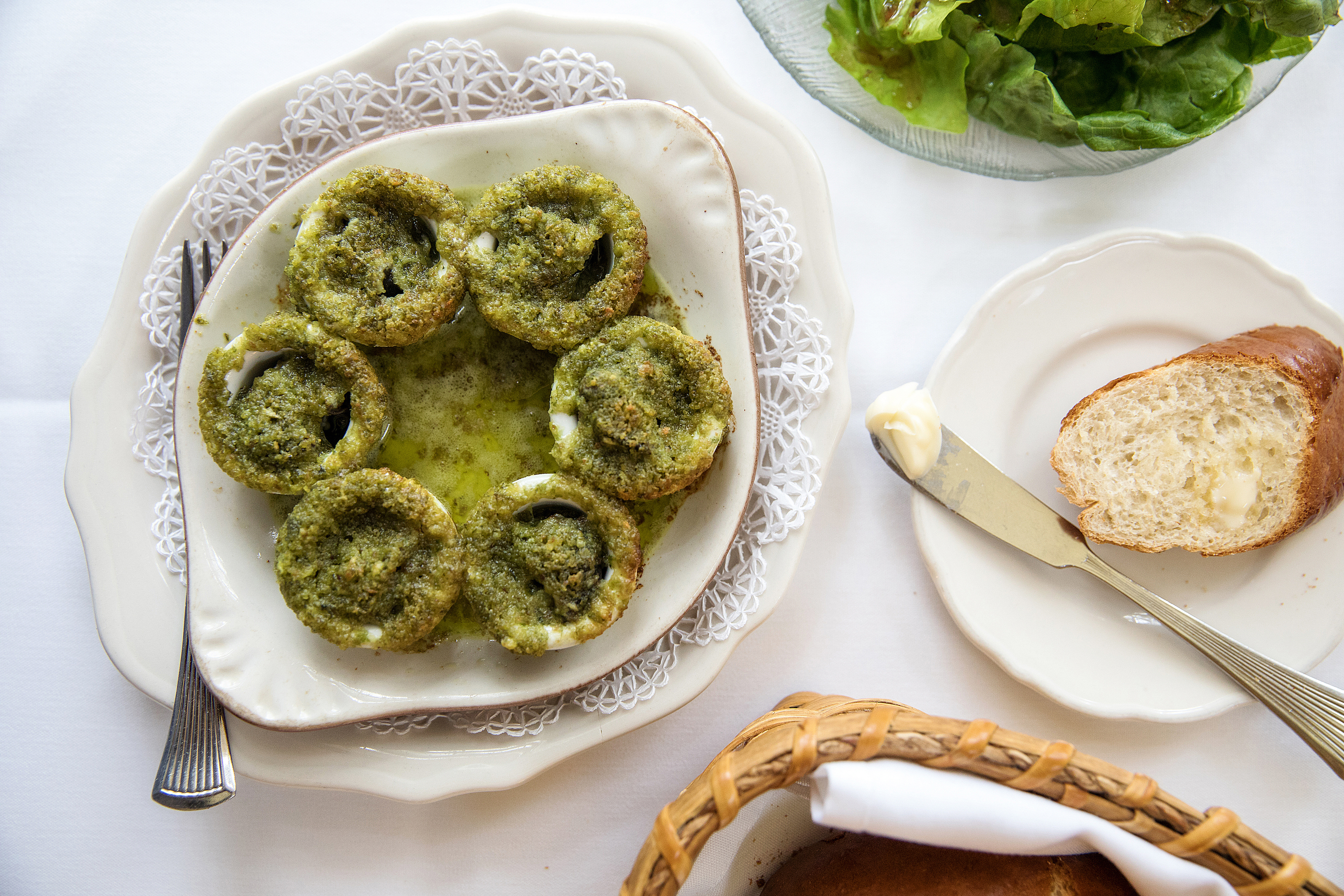 France
Maison Lacour
11025 N. Harrell's Ferry Road
maisonlacour.com
Perhaps France's most famous delicacy, escargots are, yes, cooked snails. But they're typically prepared in such delicious sauces, you'll forget you're eating a mollusk. Maison Lacour's are shipped to the restaurant from Burgundy. They're cooked in a sauce of garlic, butter, parsley, diced mushrooms  and Pernod, a liqueur reminiscent of licorice, then served in miniature porcelain dishes.
---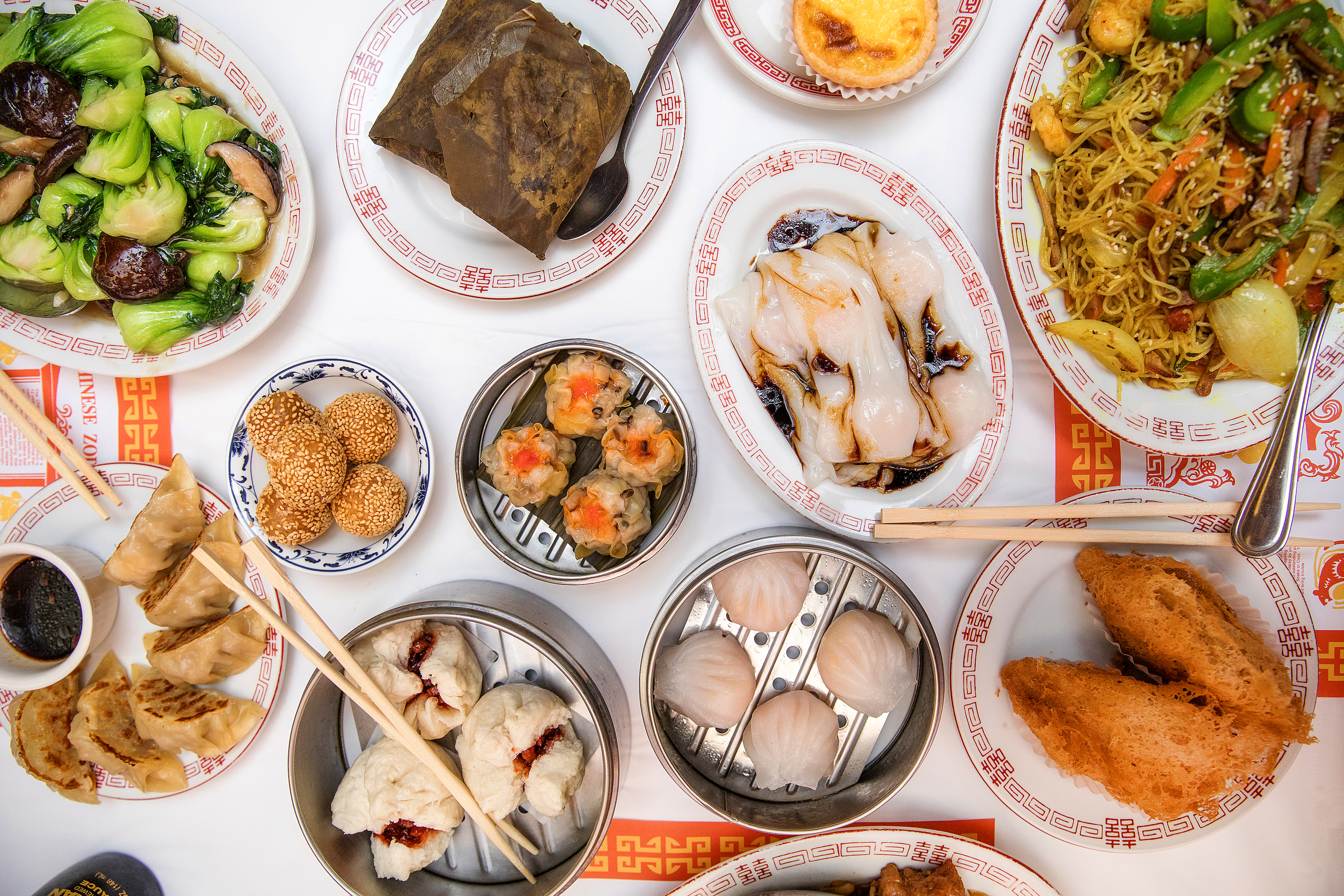 China
Dim Sum
9431 Delcourt Ave.
dimsumrocks.com
Dim sum is an assortment of sharable Chinese small-plate dishes often served alongside tea. This spread from Dim Sum off Airline Highway includes (pictured left to right from top to bottom) potstickers, bok choy with mushrooms, cha siu bao (buns stuffed with barbecued pork), fried sesame balls, steamed sui mai (pork, shrimp and mushroom dumplings), steamed stuffed sweet rice, ha gow (shrimp dumplings), shrimp rice noodles and egg custard tarts.
---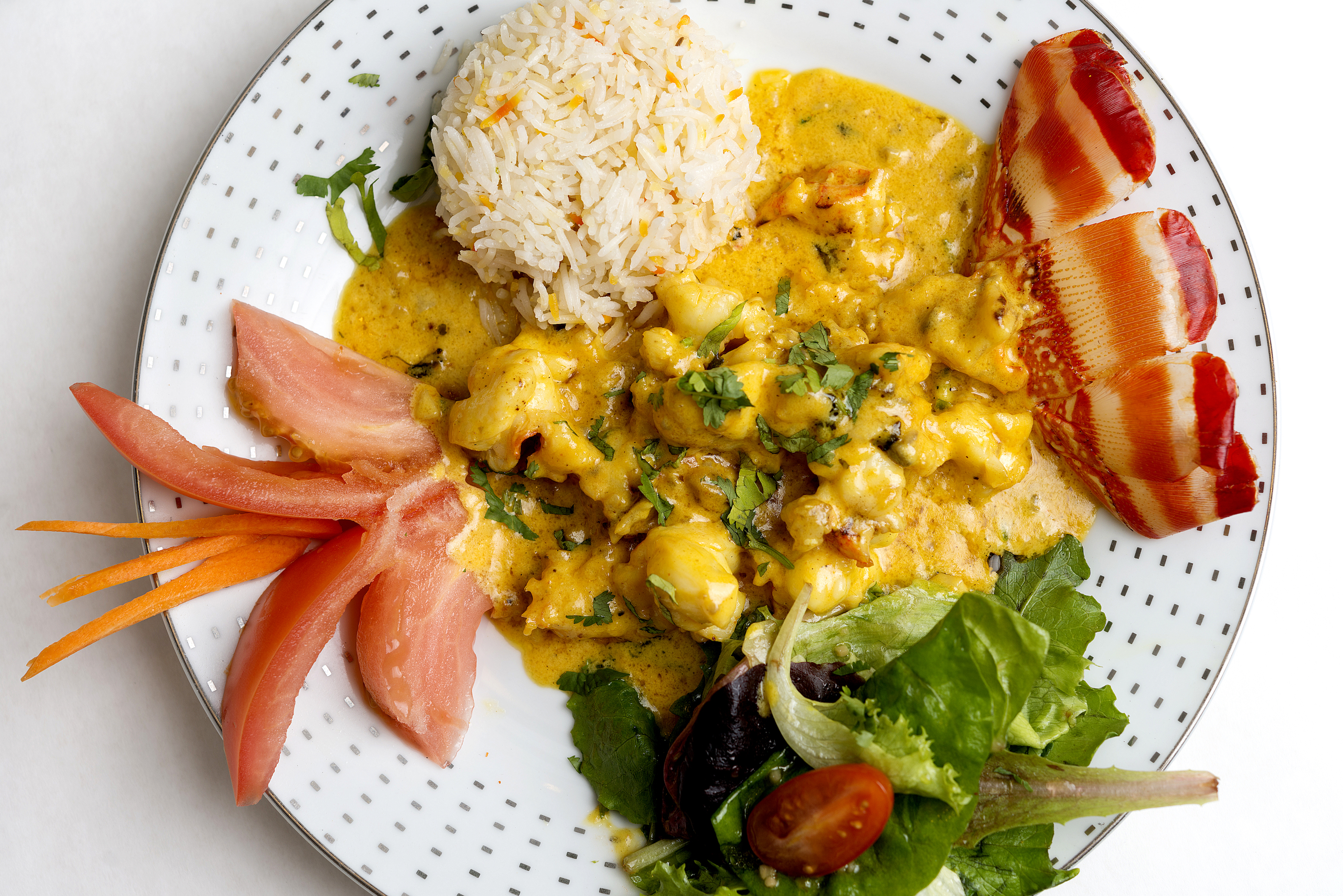 India
Al Noor Indian Cuisine
15380 George O'Neal Road
alnoorbr.com
Al Noor's menu is more than 100 items long. With everything from classic curries to clay-oven-cooked tandoori dishes, diners have an enormous variety of authentic Indian cuisine to choose from. Lobster Masala, though, is the chef's specialty: buttery lobster with mushrooms, onions and garlic in a lightly spiced cream sauce.
---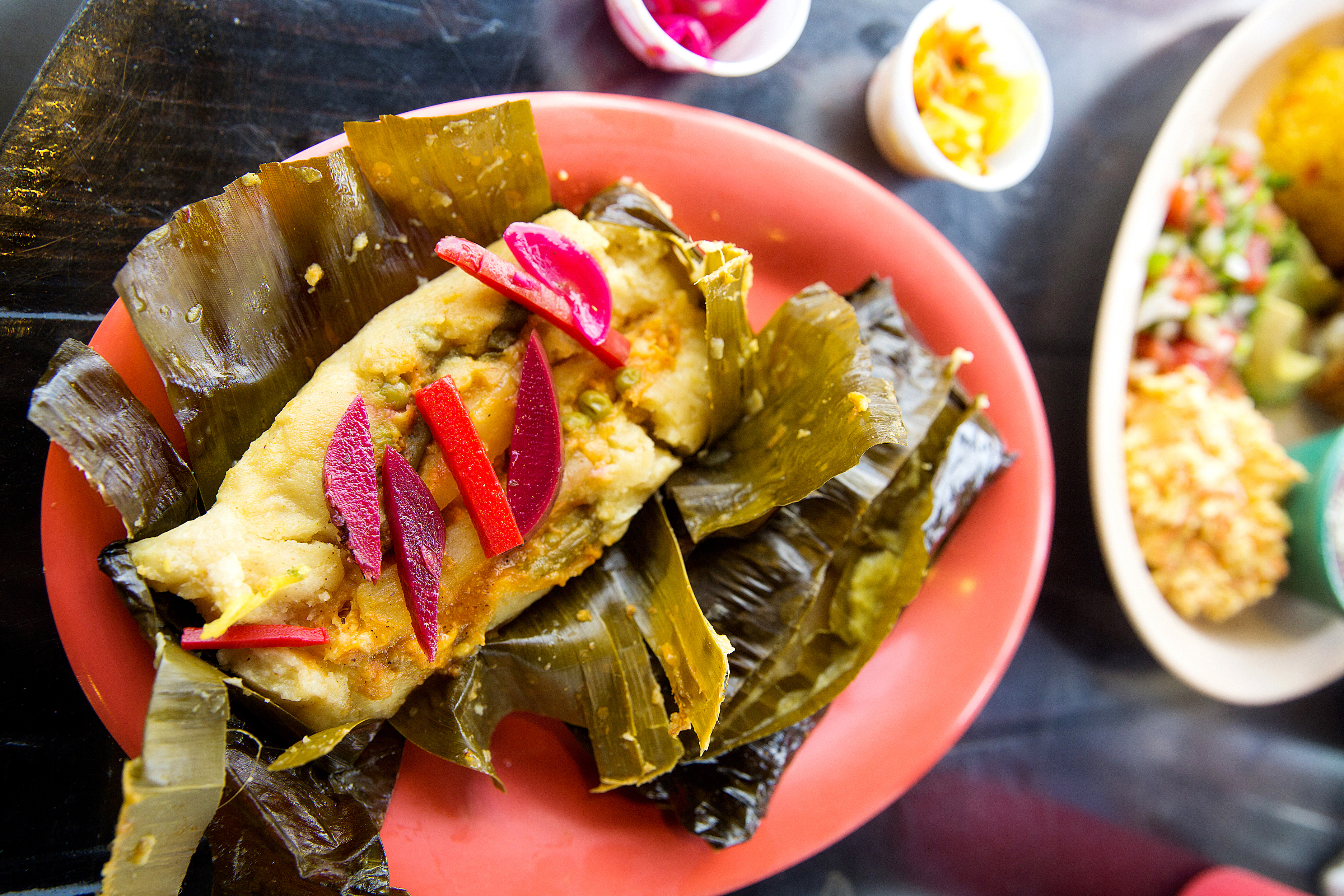 El Salvador
La Salvadorena
3285 Nicholson Drive
Find them on Facebook
Tamales are made of masa, a corn-flour dough. La Salvadorena steams them in banana leaves, which helps to retain the juicy flavors of the seasoned chicken and masa. They're served with spicy pickled onions.
---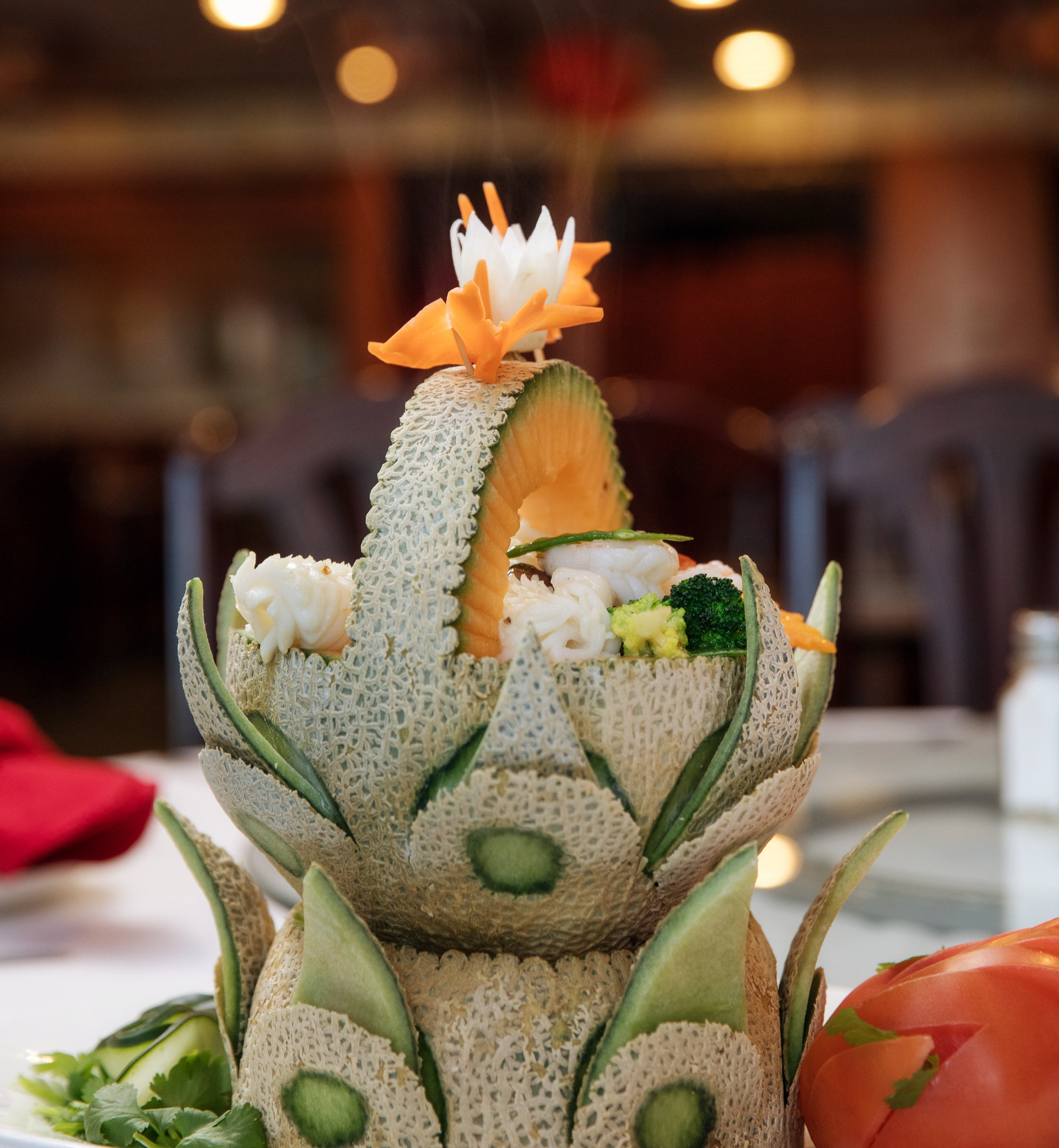 China
Hunan
4215 S. Sherwood
Forest Blvd.
hunanchinesefood.com
Hunan does fancy melon-carvings for parties (or magazine photo shoots, wink wink). But no matter what you order here, it'll be plated beautifully, as the restaurant places just as much of an emphasis on presentation as it does on flavor. Its Szechuan Seafood Delight is a spicy dish with jumbo shrimp, scallops and squid with mixed vegetables in a ginger and hot chili sauce.
---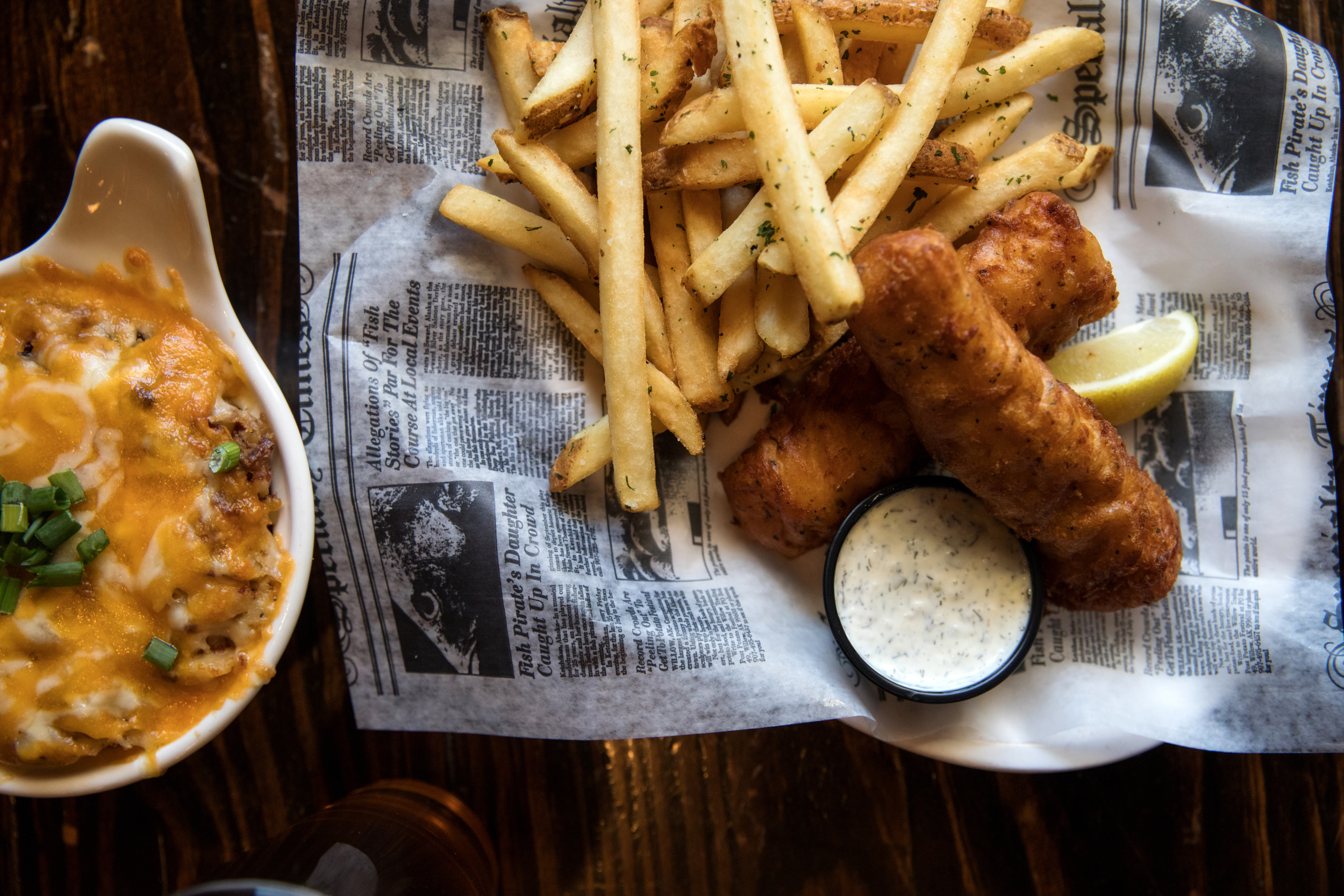 England
The Londoner
4215 S. Sherwood Forest Blvd.
londonerbr.com
Shepherd's pie and fish and chips are two of the most iconic dishes served across the pond. The fish is often battered in beer and served with tartar sauce, just as the Londoner's Atlantic cod is. Shepherd's pie is a creamy mix of ground beef or lamb and veggies cooked in gravy (The Londoner uses a red wine demi-glace) encased in a mashed-potato crust.
---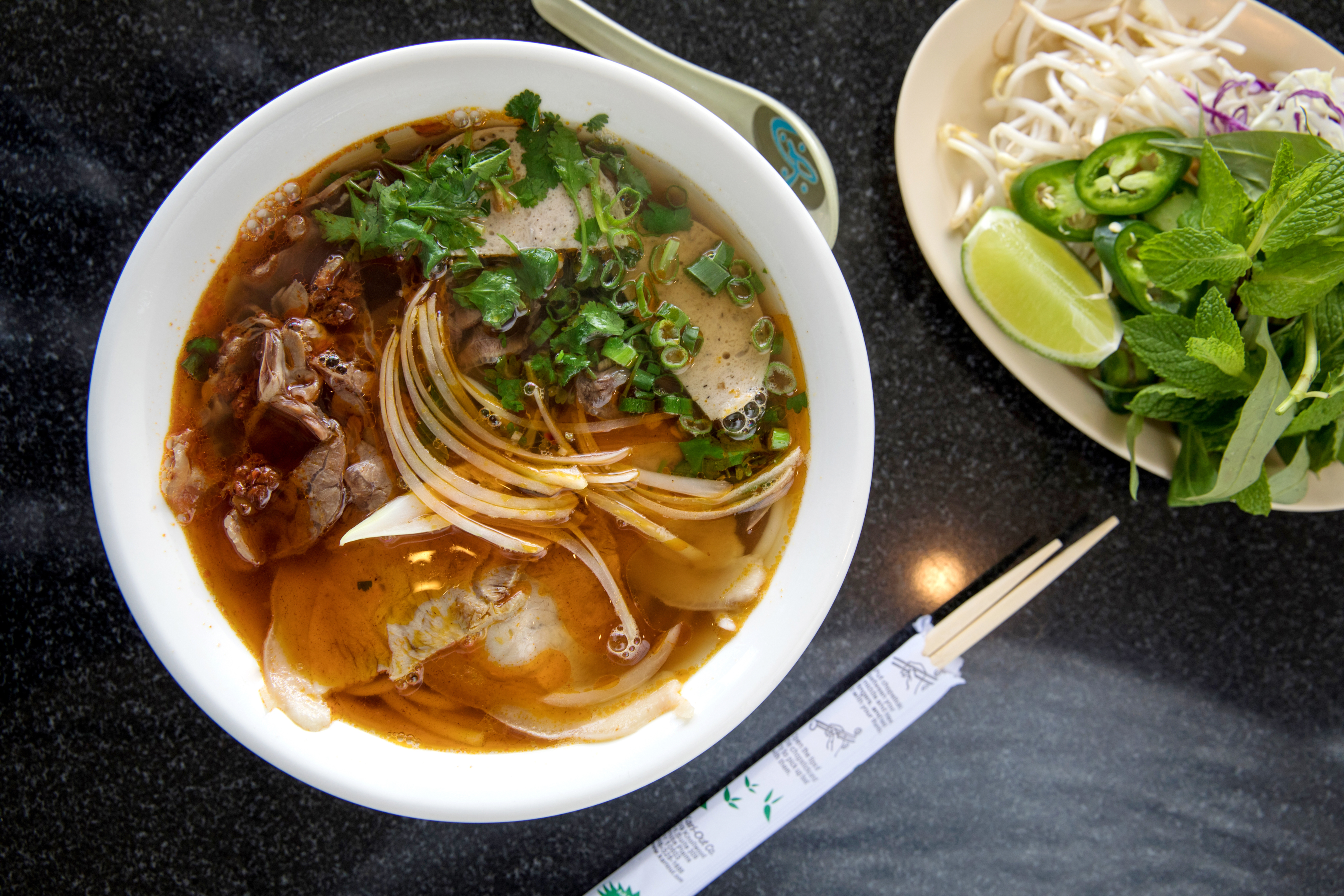 Vietnam
Little Saigon
11224 Florida Blvd.
If you love pho and are looking to get even more adventurous with your soup order, go for bún bò hue and its spicy, sour, salty and sweet flavors. It has thick rice vermicelli noodles, Vietnamese ham, and thinly sliced beef and pork legs. Cubes of coagulated pig's blood are mixed in, with a texture like raw tofu. Manager David Nguyen promises they taste better than they sound. Plus? He says it's Anthony Bourdain's favorite soup.
---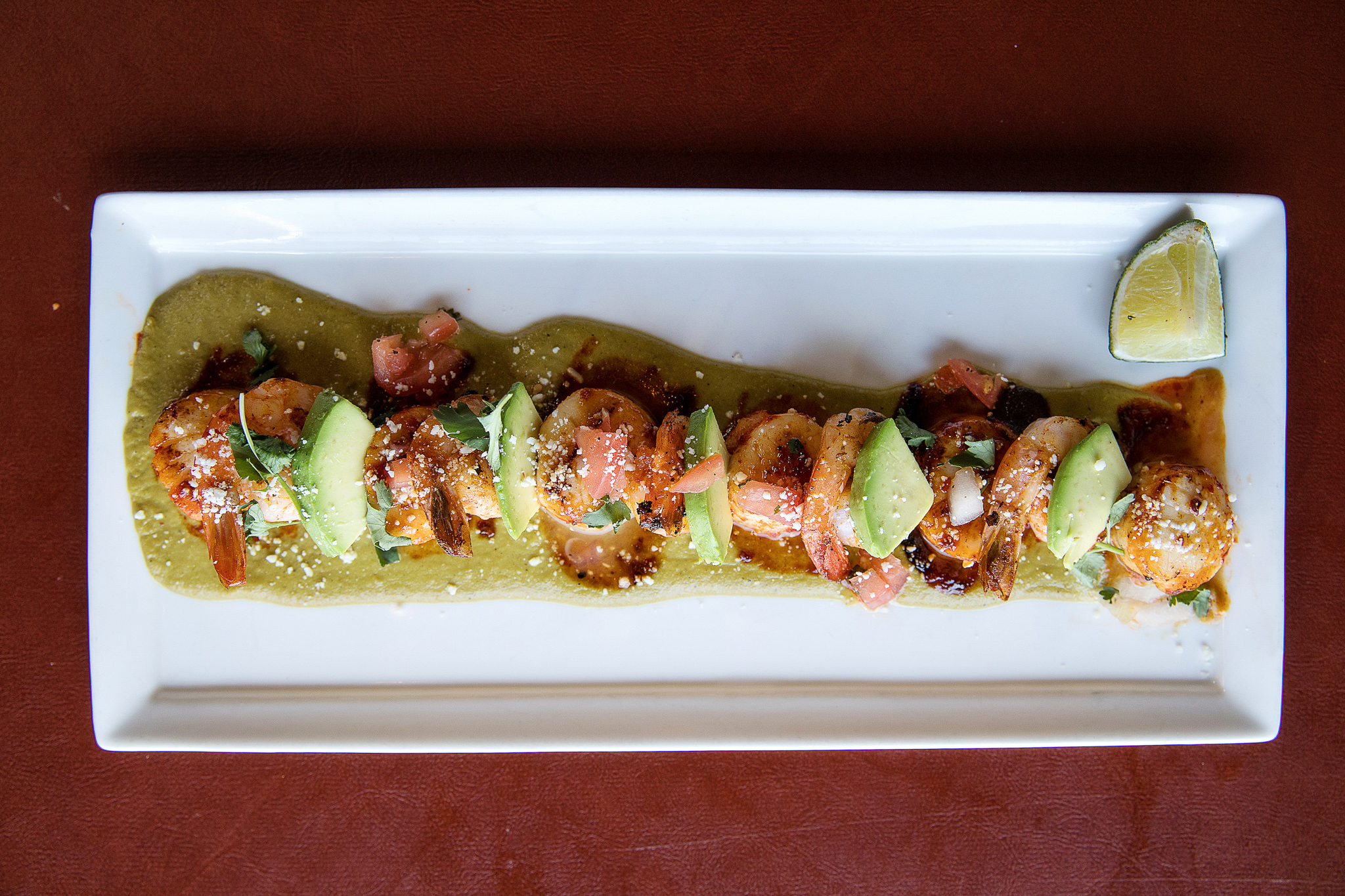 Mexico
Mestizo
2323 Acadian Thruway
mestizorestaurant.com
Mestizo's Scallop con Mole Verde has honey-glazed scallops, grilled shrimp, cilantro, avocado, cotija cheese and, of course, mole verde. Mole sauce typically contains fruit, chili pepper, nuts and spices. Mole verde is a lighter version. Mestizo makes it with almonds, roasted tomatillos, poblano and serrano peppers, onions, celery and bell peppers.
---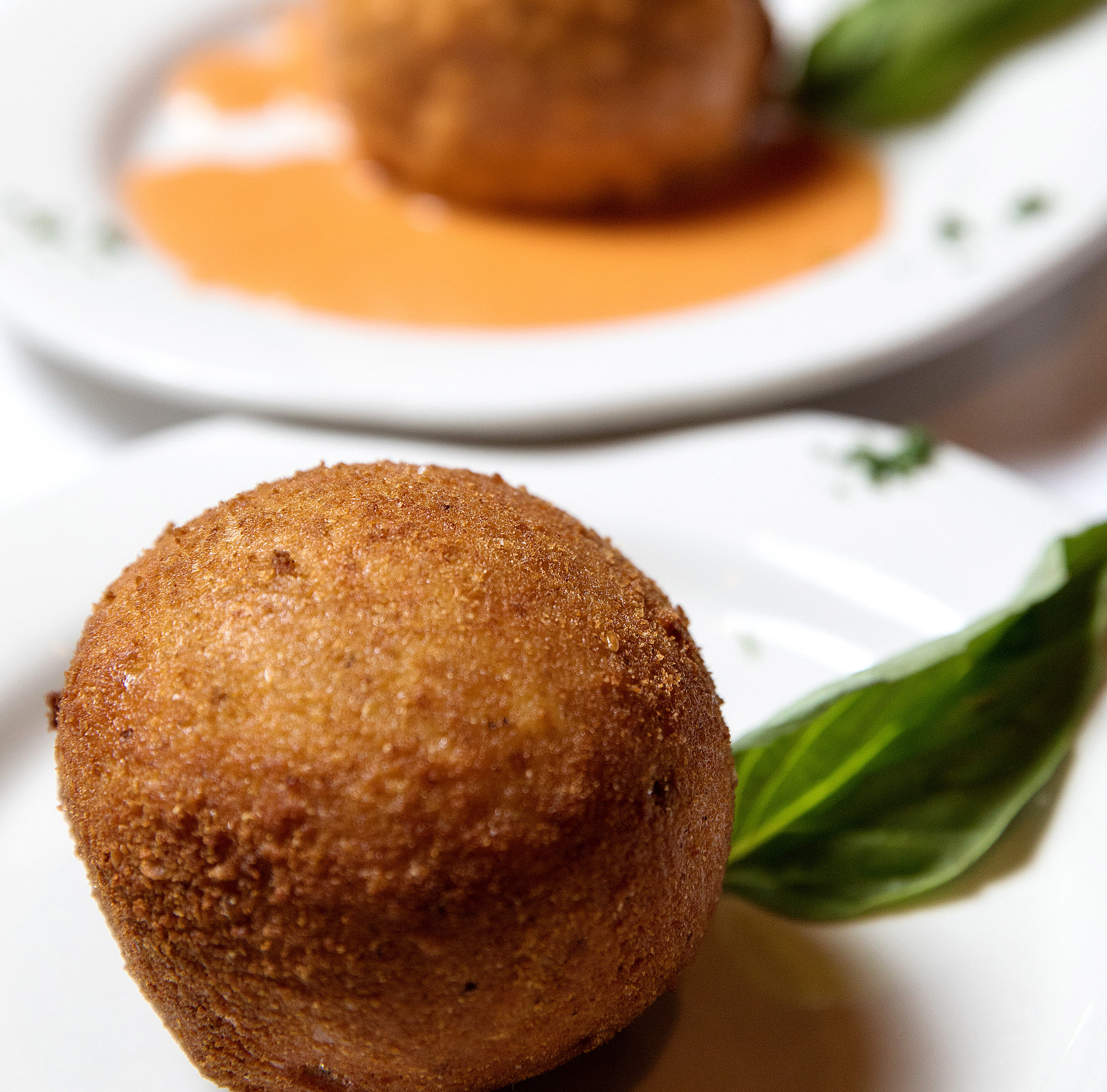 Italy
Gino's
4542 Bennington Ave.
ginosrestaurant.com
Arancini is a breaded and fried rice ball stuffed with ragù and mozzarella. In Italy, it is served without sauce, as pictured here. But at Gino's and most other local Italian spots, you'll find it plated with a few dollops of red sauce.
---
Thailand
Thai Kitchen
4550 Concord Ave.
thaikitchenla.com
Pad Thai is a popular Thai street food, with stir-fried rice noodles, veggies and meat. Here, it's served with shrimp, tofu, ground peanuts, eggs, scallions and bean sprouts. Thai curry is another staple, with curry, coconut, veggies or fruits, and herbs. Thai Kitchen has seven types on the menu, including this succulent roasted duck version with red curry, pineapple, tomato and fresh basil.
---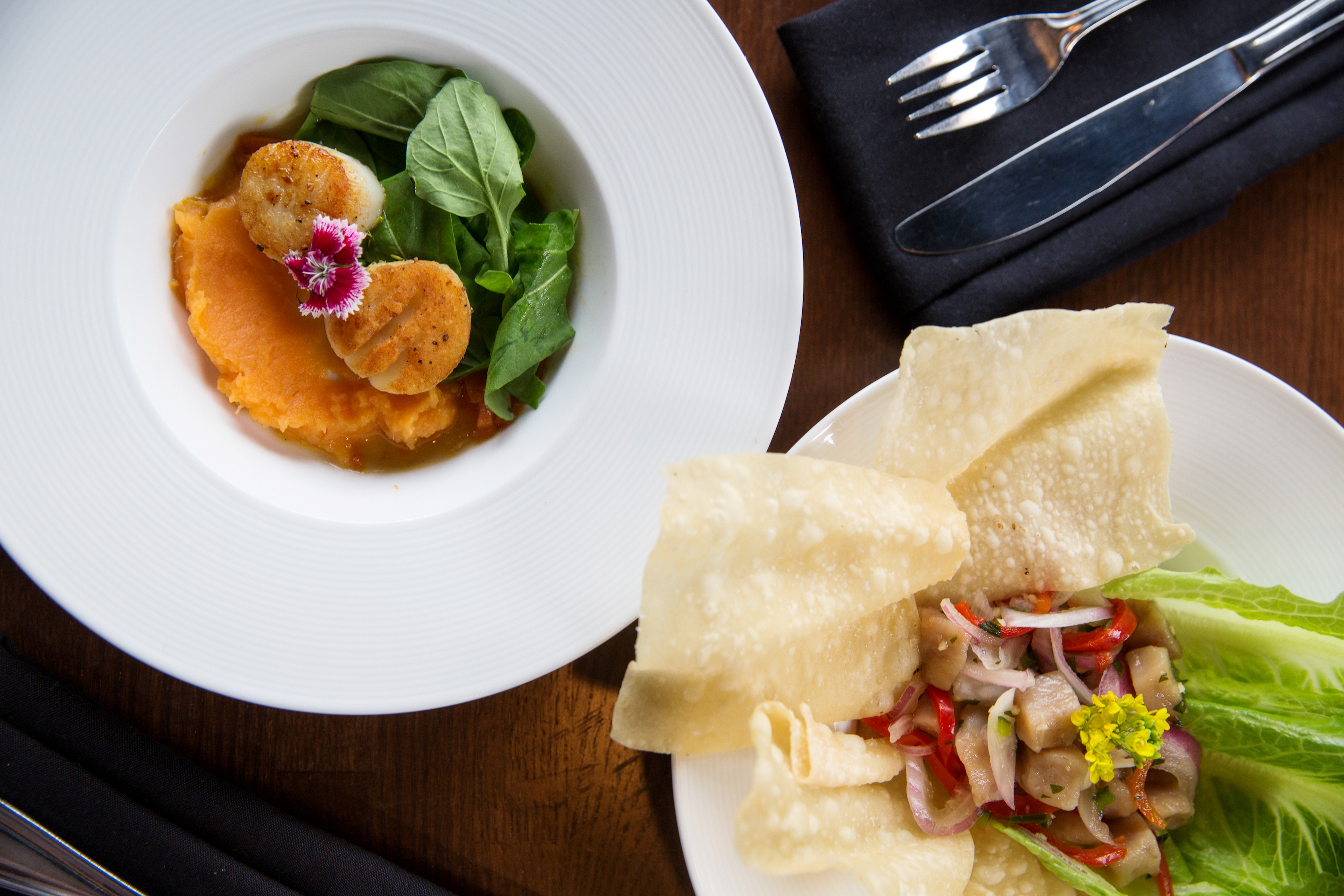 Global
Cocha
445 N. Sixth St.
cochabr.com
With Cocha's owners' diverse backgrounds, the restaurant is a veritable melting pot of flavors. Two notable dishes from its global menu: Thai chili seared scallops in a light seafood broth with sweet potato and orange puree; and kinilaw, a Filipino raw seafood dish similar to ceviche. While ceviche uses citrus to "cook" the fish, kinilaw uses vinegar and salt. Cocha serves it with crispy, airy wonton chips.