Baton Rouge's vast coffee options continued to expand this month with the official re-opening on Jan. 10 of Southern Cofe's original Scotlandville location, which had been closed since early 2021 for renovations. The concept, founded by entrepreneur Horatio Isadore, offers specialty coffee and healthy foods including smoothies and acai bowls. Isadore also has a second location in the downtown Main Street Market that opened in 2021.
Inside the refreshed space at 8418 Scotland Ave., bright blue walls signal allegiance to Southern University located a short distance away off Harding Boulevard. A warm and cheery vibe welcomes both students and neighborhood folk who can lounge on comfy sofas or work and study at tables. Last fall, even before the cafe officially reopened, it became home to the broadcast of The Jaguar Football Show with Coach Eric Dooley.
Longtime Southern Cofe fans will notice the addition of a new, separate room within the space, where patrons can now record podcasts and hold meetings or study sessions. It's another way the spot can serve as a community hub, Isadore says.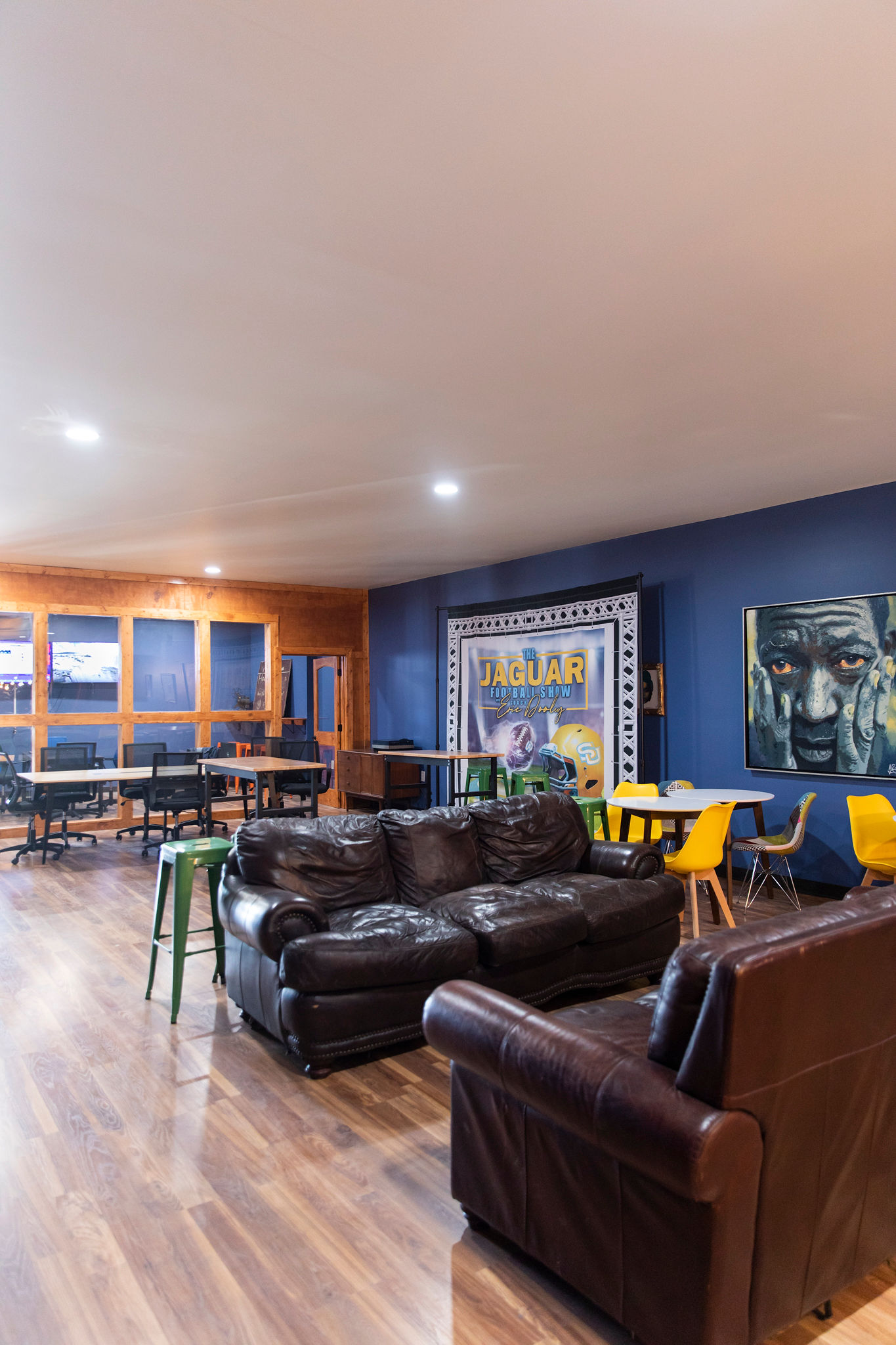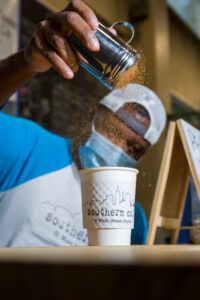 The menu features a variety of hot and cold espresso and brewed coffee drinks. Juices, healthy bowls and smoothies are also a big part of the line-up here, including pressed fresh fruit and vegetable juices as well as several different combinations of fruit and vegetable smoothies. The Lacumba Mint, named for Southern's mascot, combines cucumber, green apple, mint, avocado, honey and a choice of milk, while the Garden in a Cup is made with milk, spinach, kale, banana and pineapple. Isadore says he hopes to add a salad bar soon.
Isadore says it wasn't his original intention to combine coffee drinks with plant-based options, but when he first opened here in 2017, customers asked for it.
"Having a healthier menu was a request we heard straight from the community, from our earliest customers," Isadore says. "The narrative for who we were changed at that moment. Sometimes the people determine what you're going to be."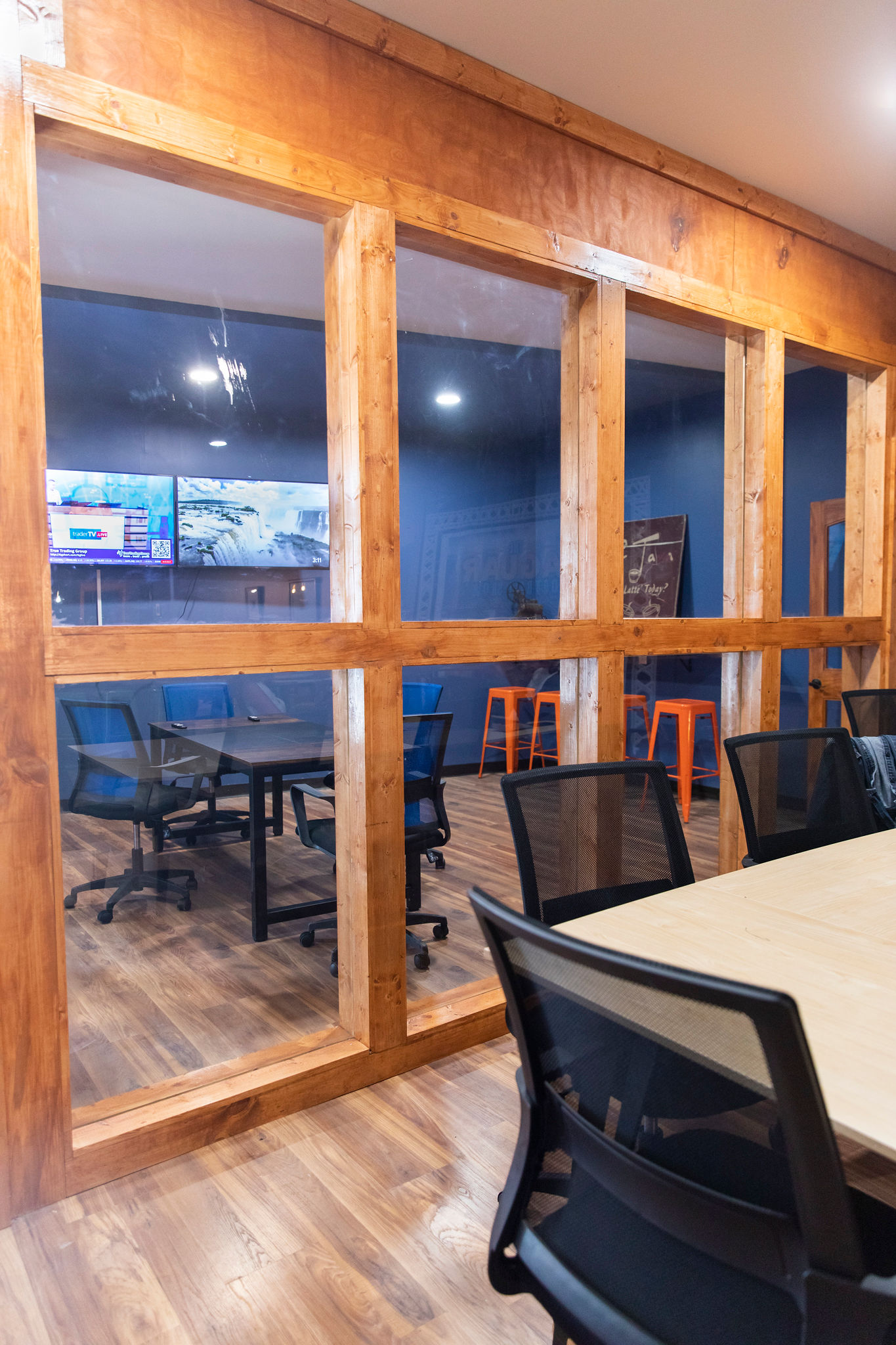 While Southern Cofe's Main Street Market booth has helped expand awareness among downtown workers and Red Stick Farmers Market shoppers, its Scotlandville location fulfills Isadore's desire to be a gathering spot for Southern students and neighbors. Isadore, who attended Southern in the late 90s, says one of his first business dreams was to place a coffee shop in every HBCU in the nation.
That dream was partly fulfilled when the Southern University Law Center became home to Isadore's first coffee concept, House of Java, which operated from 2010 to 2017. It closed when Southern began outsourcing food and beverage operations to national caterer Aramark, he says.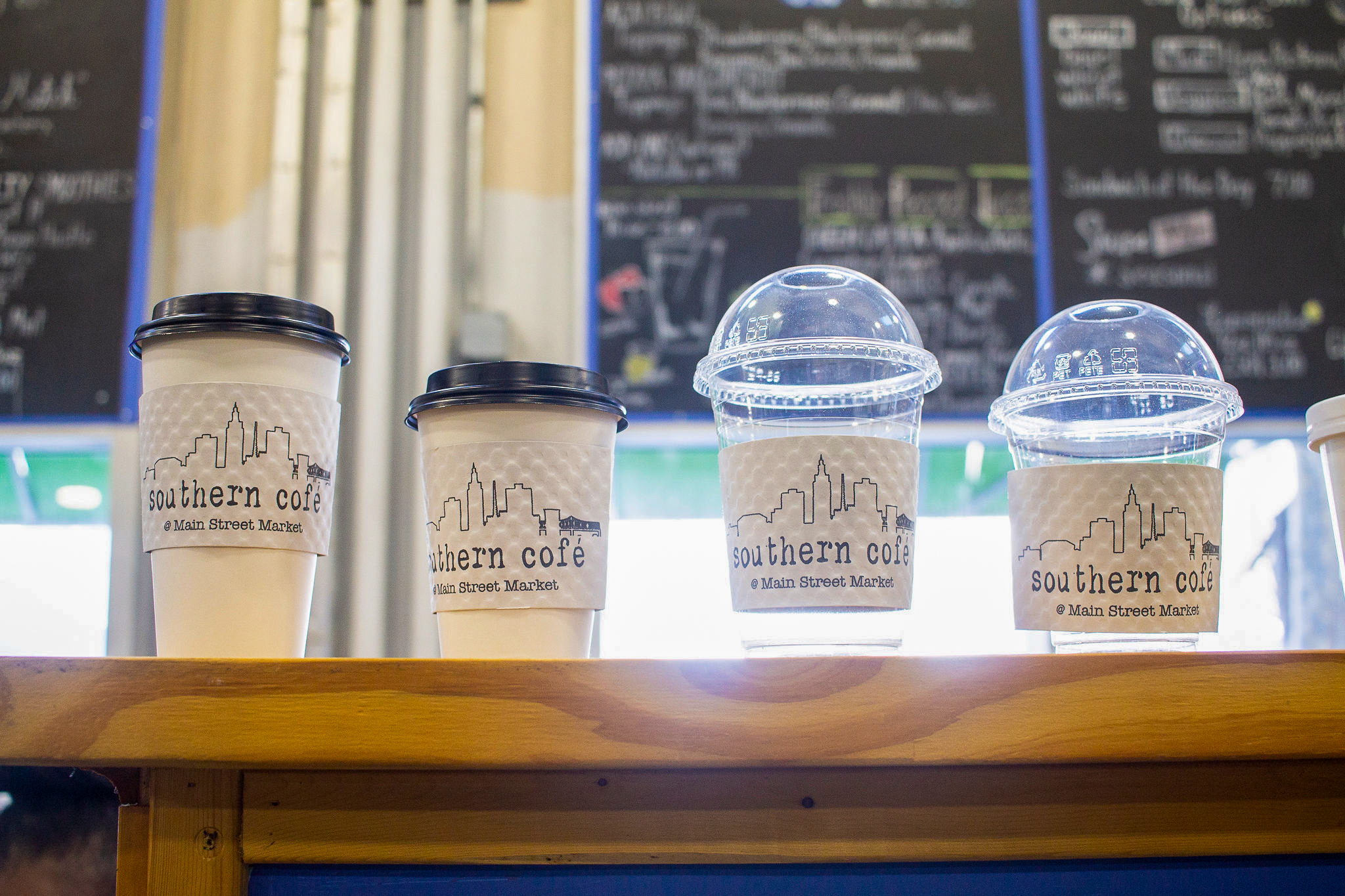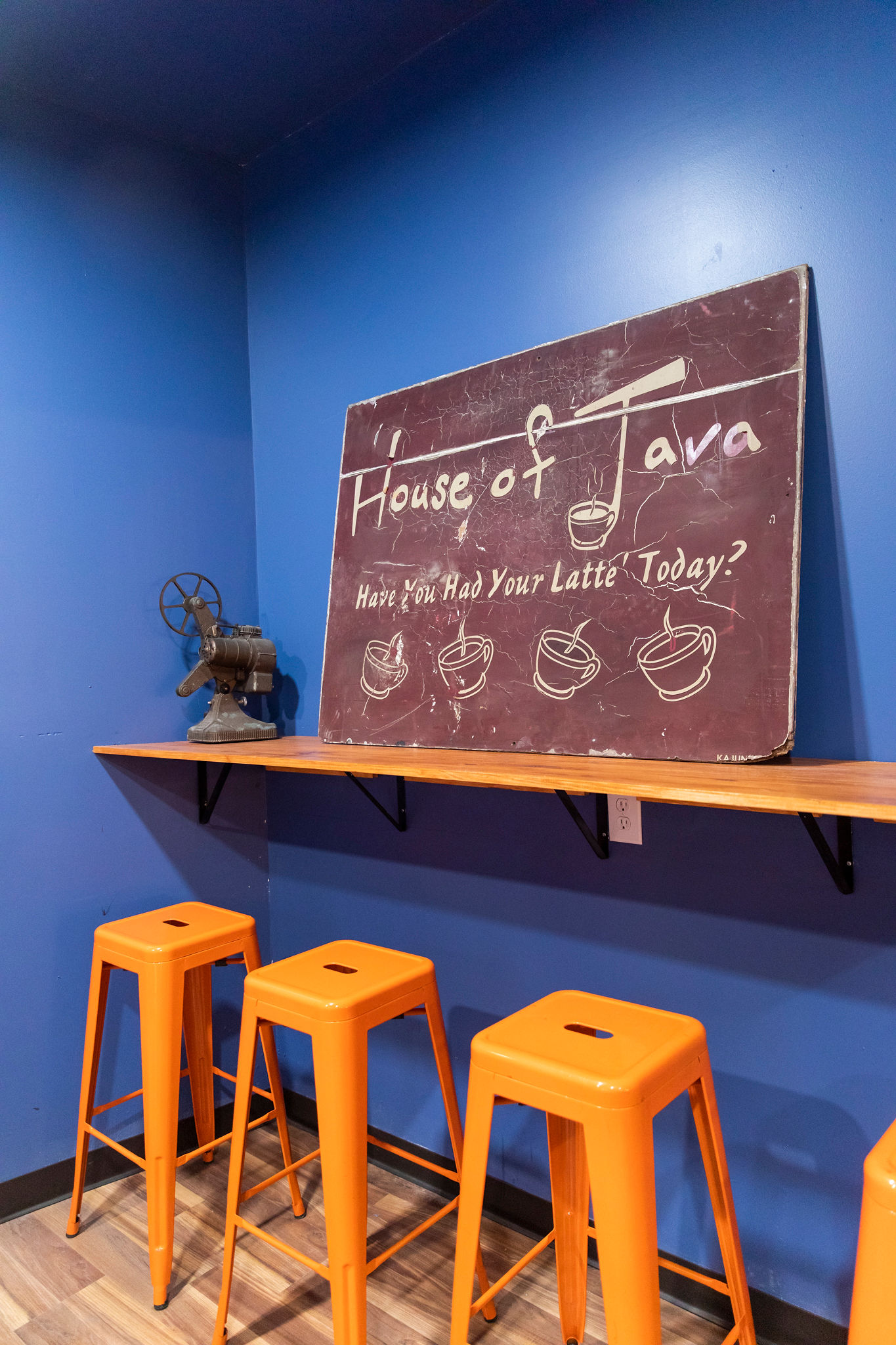 Isadore wanted to remain in the surrounding Scotlandville community, so he opened House of Java briefly in another location. But that closed after things went south with Isadore's business partner, he says. Eventually, he found the storefront on Scotland Avenue, a former grocery store, which he renovated himself at night after working full time during the day. The space would become the first location for his newly named Southern Grind Cofe in 2017, a name that he later shortened to Southern Cofe. "Cofe" is a Isadore's own term, fusing coffee and café, he says.
Southern Cofe's Main Street Market location remains open and will do so until later this year when major improvements begin on that space and tenants move out, Isadore says.
For hours, visit Southern Cofe on Facebook.