We've all been pressing our nose to the windows of White Star Market for months, ready for a glimpse or a taste of what's to come. We've hit pop-ups hosted by White Star vendors and piled in for an early preview during last week's Hot Art Cool Nights festivities. Now, it's finally time for the big reveal.
The doors officially open to the public Thursday, but there are still a few spots left for a ticketed soft opening tonight. Either way, your weekend gastronomic plans are set: White Star is in business at last.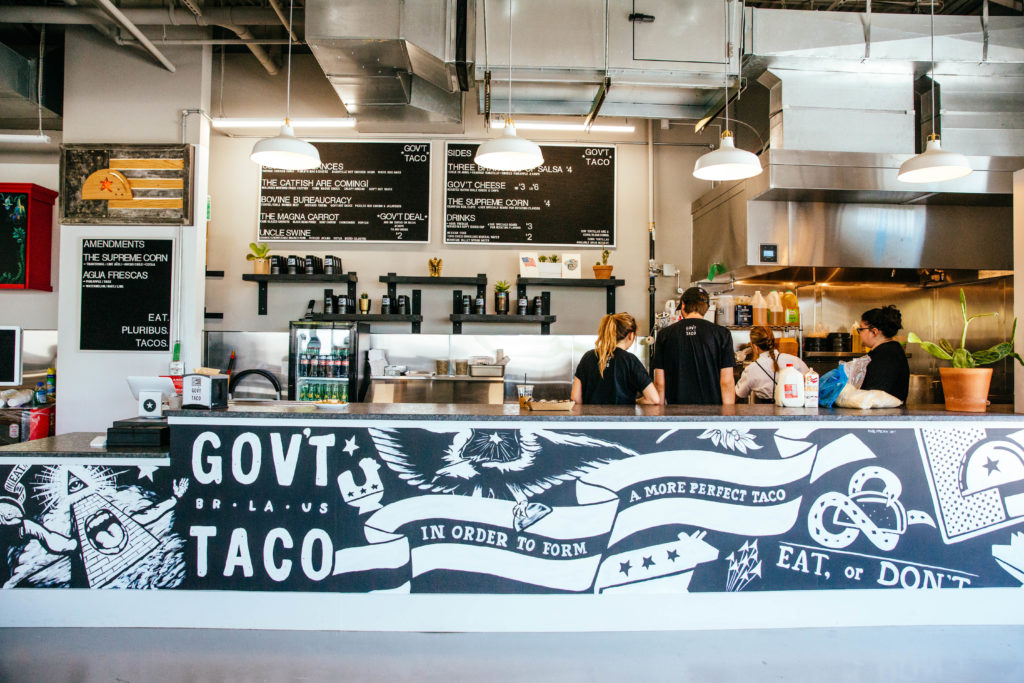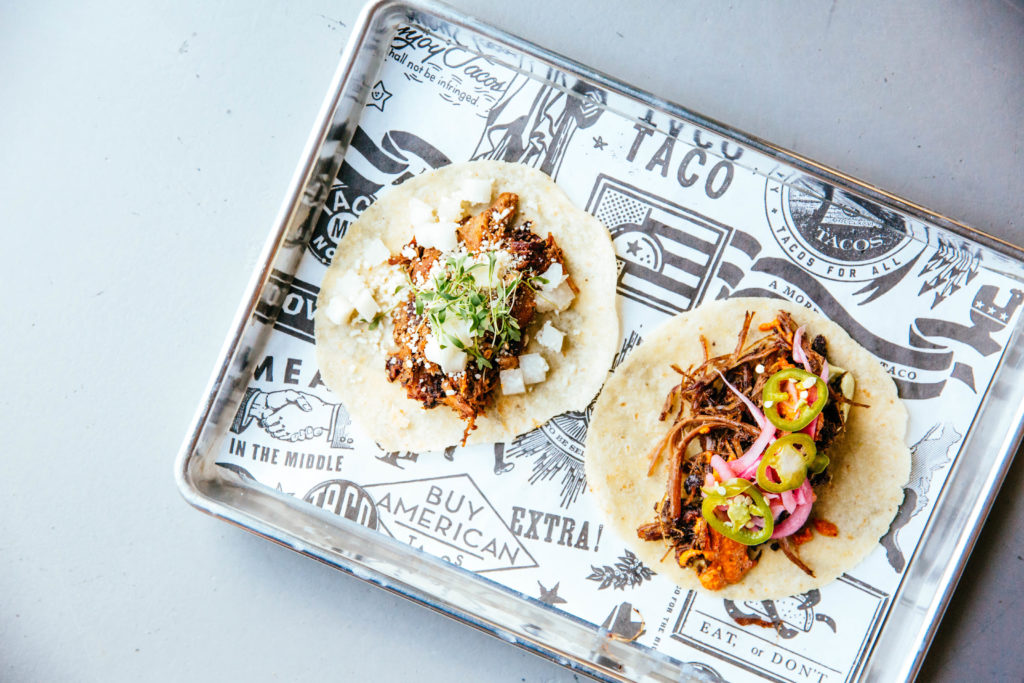 When entering from the Mouton Street-facing entrance, you are greeted by Gov't Taco, the first outpost of celeb chef Jay Ducote's taco brand and frequent pop-up. Here, you're in for agua frescas, Mexican sodas, queso, elotes and a menu of punny tacos like the Clucks and Balances and the Uncle Swine.
Next comes Dat'z Italian's woodfired pizzas (you can't miss its big red pizza oven), Jolie at the Market's signature raw and chargrilled oysters, and Fete au Fete's playful Southern cuisine. Toward the back: Southern Plate, a concept from the erstwhile Silver Spoon's Chef Michael Mangham, which serves bistro-style entrees and salads, breakfast and homemade bakes.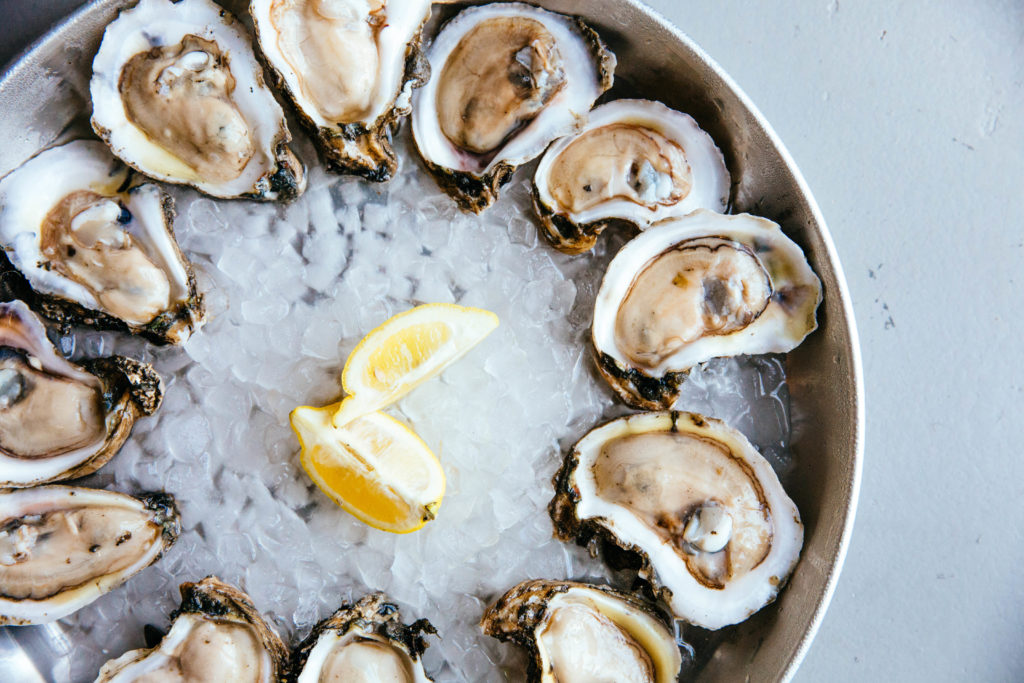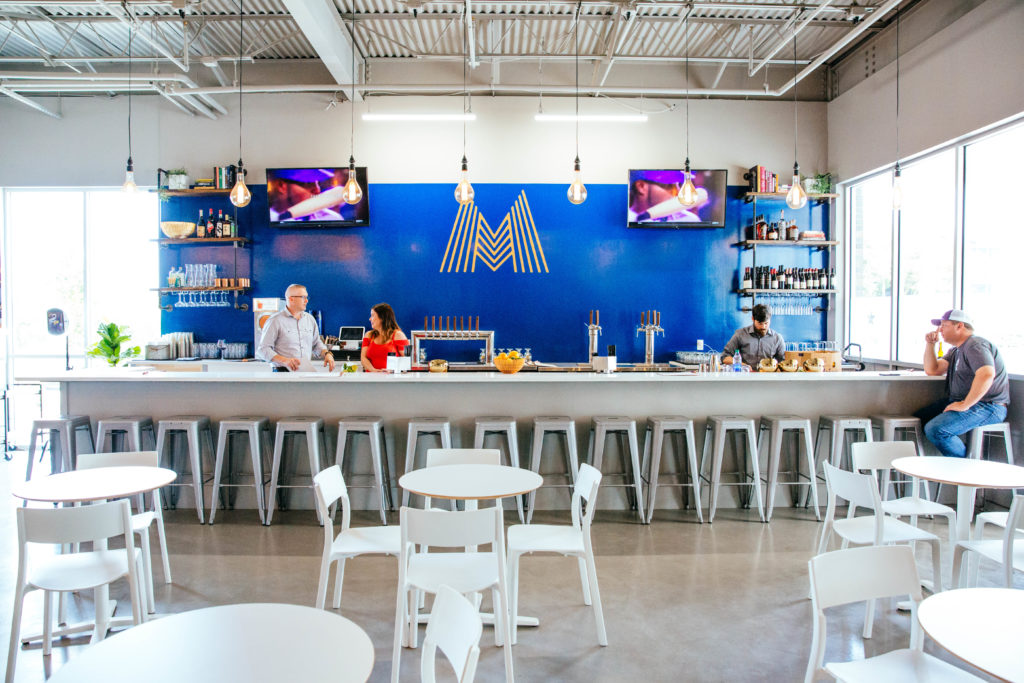 On that end, you'll also find Mouton, the food hall's resident craft cocktail bar, mixing up classic and original cocktails. Anchoring the market's savory options is Chow Yum Phat, purveyors of Asian street food drawing inspiration from myriad East Asian cuisines, including Chinese, Japanese, Vietnamese and Korean. Spicy wings, ramen and more make an appearance on this creative menu, but we have to admit we're partial to the pho dumplings.
The Big Squeezy and Rêve Coffee Roasters round out the roster, with Squeezy serving smoothies, juices and smoothie bowls, and Rêve pouring cafe classics made with the Lafayette brand's house roasted beans.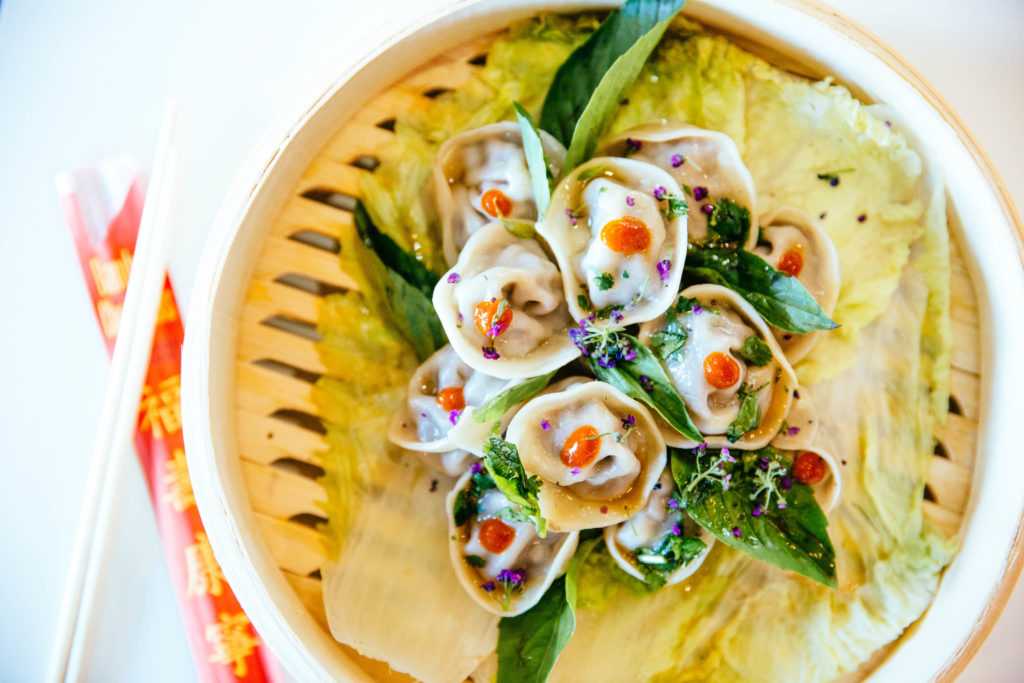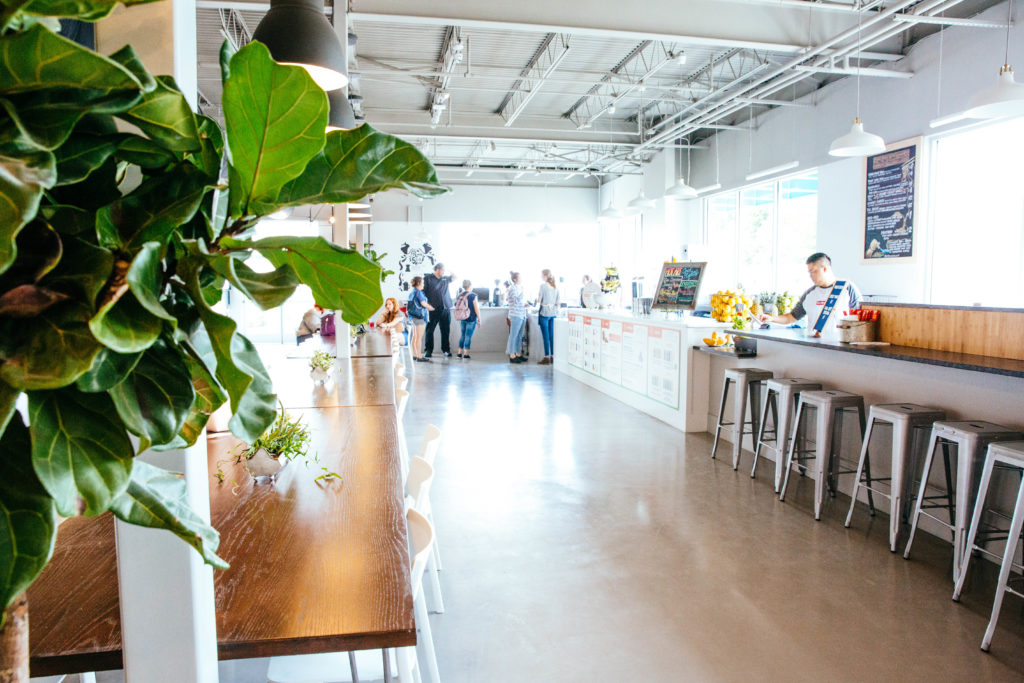 It's the classic food hall concept—a little something for everyone—that doubles as a unique opportunity for familiar culinary faces around the city and region to have a more established home without committing to a brick-and-mortar. White Star brings us a bustling new culinary hub in Mid City. Something tells us locals will be ready to pull up a seat.
White Star Market is at 4624 Government St. It is open Monday–Thursday 7 a.m.–9 p.m., Friday 7 a.m.–10 p.m., Saturday 8 a.m.–10 p.m. and Sunday 8 a.m.–9 p.m. Breakfast hours include Rêve Coffee Roasters, The Big Squeezy, Fete au Fete and Southern Plate.