Pelican to Mars is bringing mid-century flair to Mid City. The bright, aqua-colored building tucked away off Government Street has been in the works since 2019, and it's finally coming to fruition with a grand opening set for this weekend. 
Launched quietly this month by Remi DeMatteo and Lance and Scott Paddock, Pelican to Mars gives off a vibe that transports visitors to another time and setting—much like the team's other project, Hayride Scandal on Corporate Boulevard. 
According to DeMatteo, that time and setting is "your grandma and grandpa's house in the '50s." Similarly, Lance Paddock describes is as "if somebody had the money to build their own really nice garage bar." 
At Pelican to Mars visitors first enter into a small living space reminiscent of past times. Past the threshold and into the "garage" the bar is stocked with a large fridge of canned beverages, a tap wall with beer and wine, a growing menu of craft cocktails and two Toki highball machines that seamlessly blend supercharged soda water with alcohol. 
Lance says giving the bar a retro feel wasn't hard considering the building was older and had held on to a lot of its original charm. The owners worked with Sharae Hand of Interiors by Sharae to add extra elements that tied into the bar's classic theme.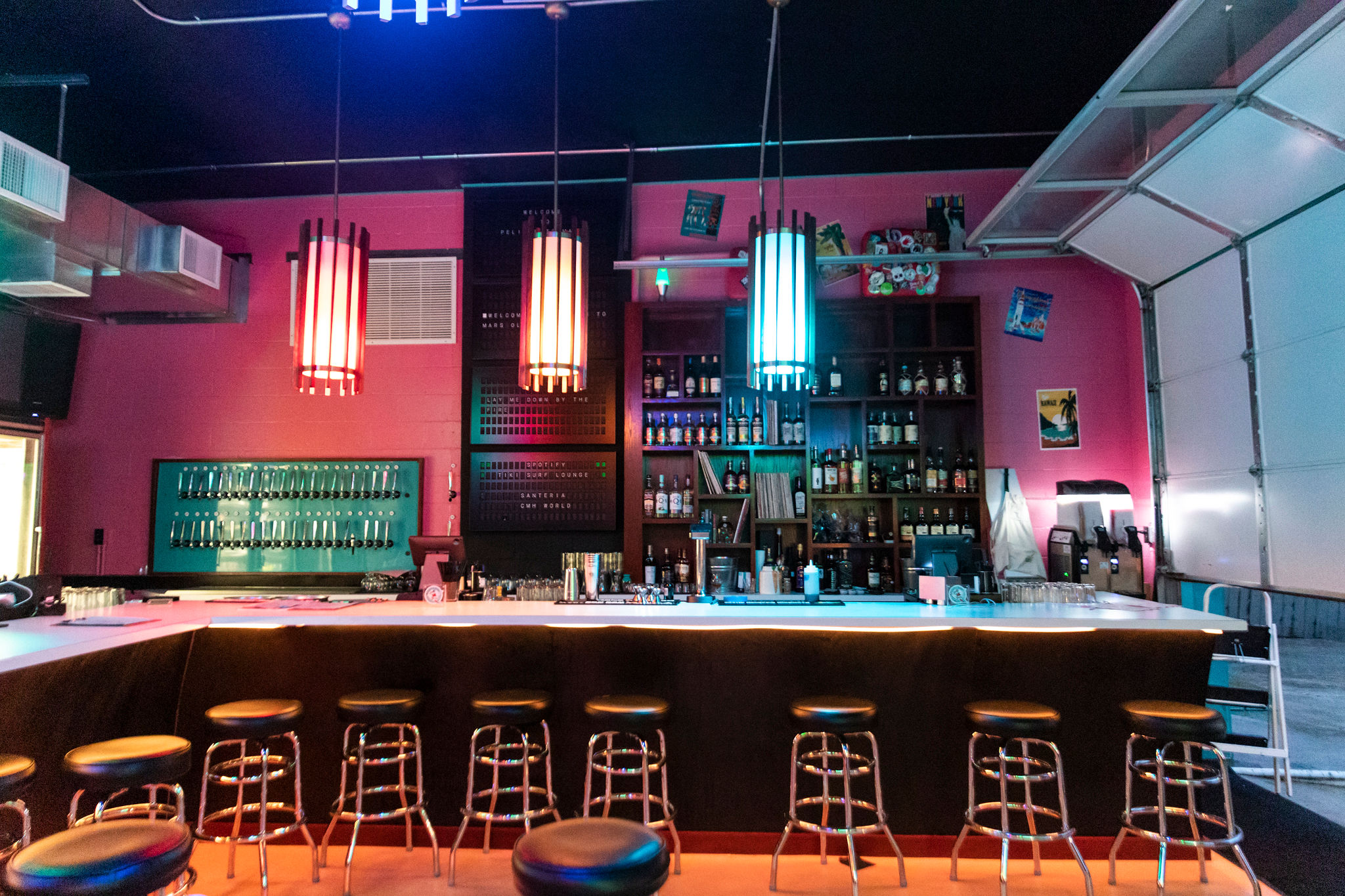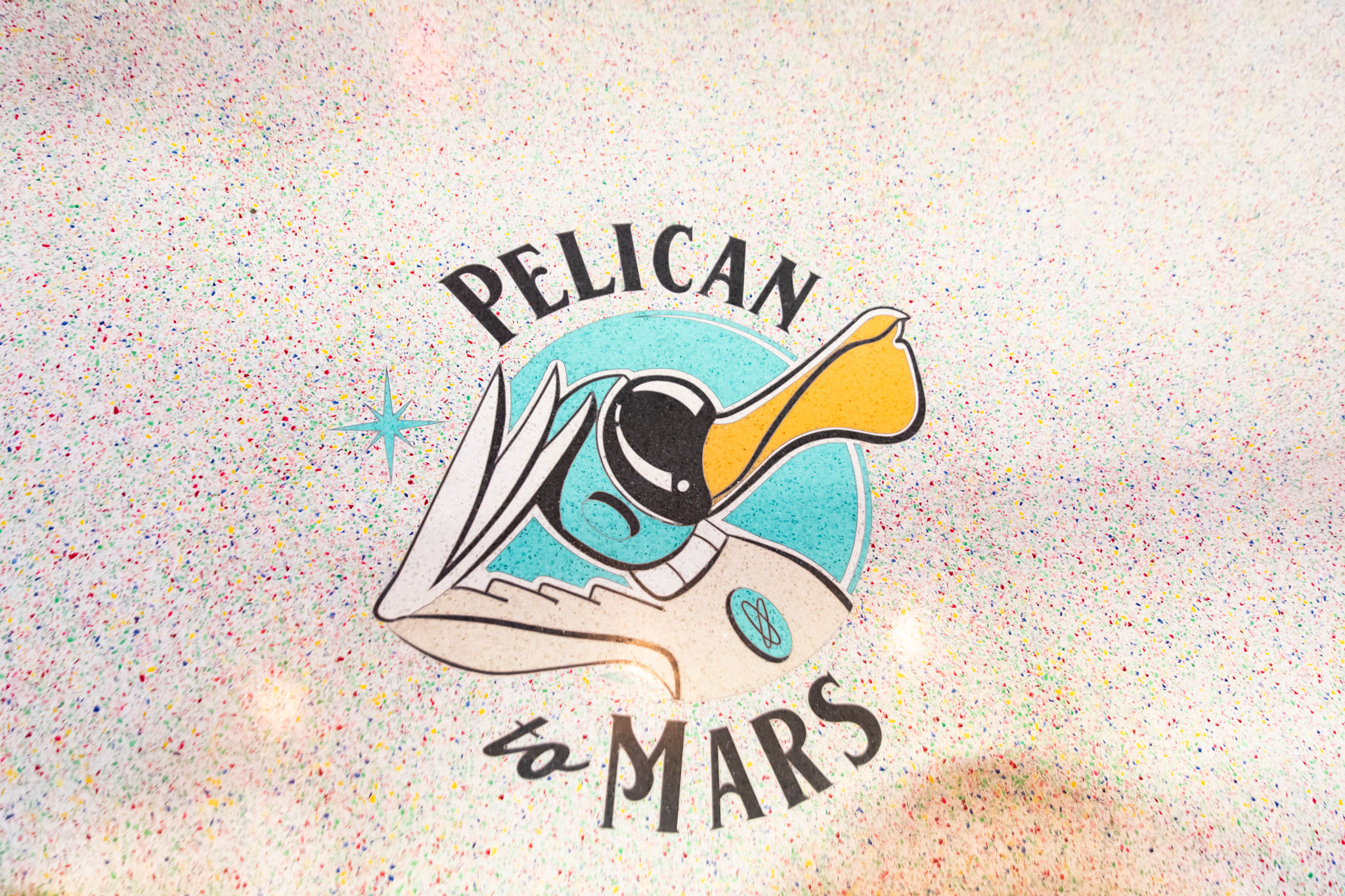 "It already had this mid-century modern feel with the color and the sloped roof," he says. "One of our things to do was to take what it is and go with it."
Vintage travel motifs are sprinkled throughout the space. Suitcases plastered with beer and liquor logos are displayed and vintage-inspired destination posters adorn the walls. There's even a split-flap board that flips to show what songs are playing through the speakers and what specials are available. According to the founders, there's more to come. 
"We'd like to encourage future guests to send their postcards to us, and we'll put them up on the walls," Scott says. "I'm going to add my collection as well. We'll have a little setup with a typewriter, so you can type your own postcard to send to your friends. We'll have Pelican to Mars postcards you can send to your buddies."
In addition to the vintage-inspired space, Pelican to Mars is also aiming to make a name for itself as a uniquely dog-friendly spot. There are plans to build out the outdoor patio so that human patrons can have more space with their pets. The trio also says there will be a dog park added to the back of the patio so that pets can roam, do their business and play. Additionally, there will be hooks set up along the fence so that leashes can be attached. 
"There aren't a lot of good spots like that here," Lance says. "There are places that allow you to bring your pets … but we wanted something where it was more integrated and more out front. We wanted it to be part of the brand, and we wanted to build out an environment that was very conducive to dogs." 
According to the founders, there's even a cocktail list in the works that is suited for pets. These drinks will use fresh fruits and vegetables, and will, of course, be alcohol free.
For the humans, Pelican to Mars already offers a curated menu of cocktails crafted by the bar's beverage director John Dupont, which includes rum-focused beverages that use freshly-squeezed juices. 
"We were going for kind of a salute to tiki," Dupont says. "There are going to be some traditional tiki drinks, but then there's going to be some of my adaptations on a lot of things as well."
As the owners build out the outdoor space, which is slated to be larger than the indoor area, they plan to host more local food trucks and events. So far the bar has had boiled crawfish nights for sports games and has hosted the Sweet Carib food truck, which will make an appearance on the Saturday of the grand opening weekend as well. On Sunday, Smoke & Boil will be set up and serving crawfish around 2 p.m.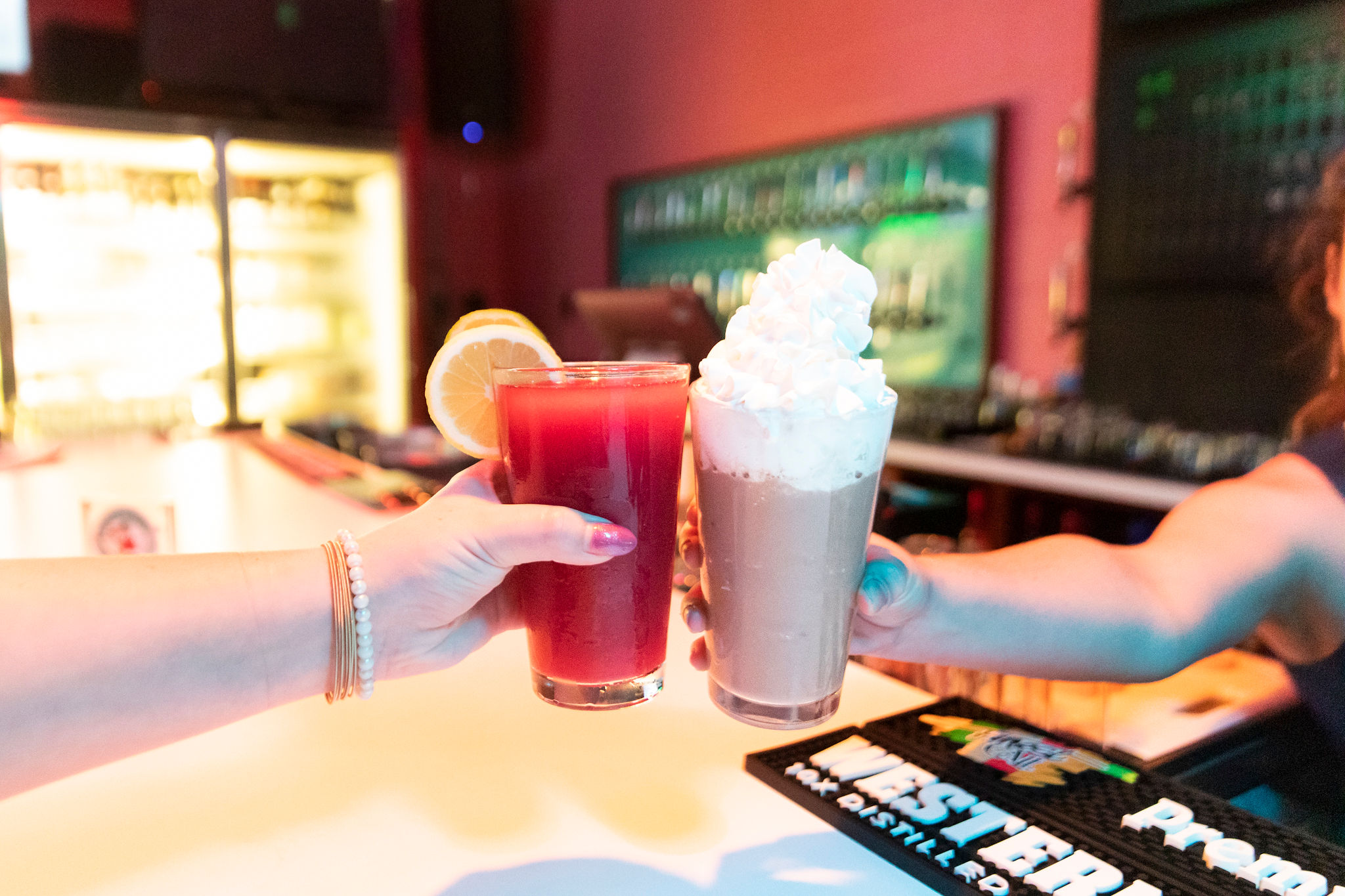 Though this bar has many unique features—from the vintage theme to the pet-friendly patio—DeMatteo says, at its core, Pelican to Mars is intended to be an elevated take on an at-home bar for the community. 
"We really played to the space's strengths," he says. "To us, even with Hayride, the most important thing is to have a warm, welcoming, non-snobbish atmosphere. And this has absolutely accomplished that." 
Pelican to Mars will have its grand opening weekend celebration this Saturday, Feb. 25, from noon to 2 a.m. and Sunday, Feb. 26, from noon to midnight. There will be live music from local bands on both days starting around 3 p.m. Check out the bar's social media for more info.