Getting in and out of the few crowded places to eat before lunch break ends can be challenging. Dana Brown and Elisabeth McKinley decided to change that.
The duo is expected to open Town Square Pizza in the former location of Sadaf Café downtown next week. Brown says they aim to have speedy service.
"You should be sitting down and then standing right back up," she says.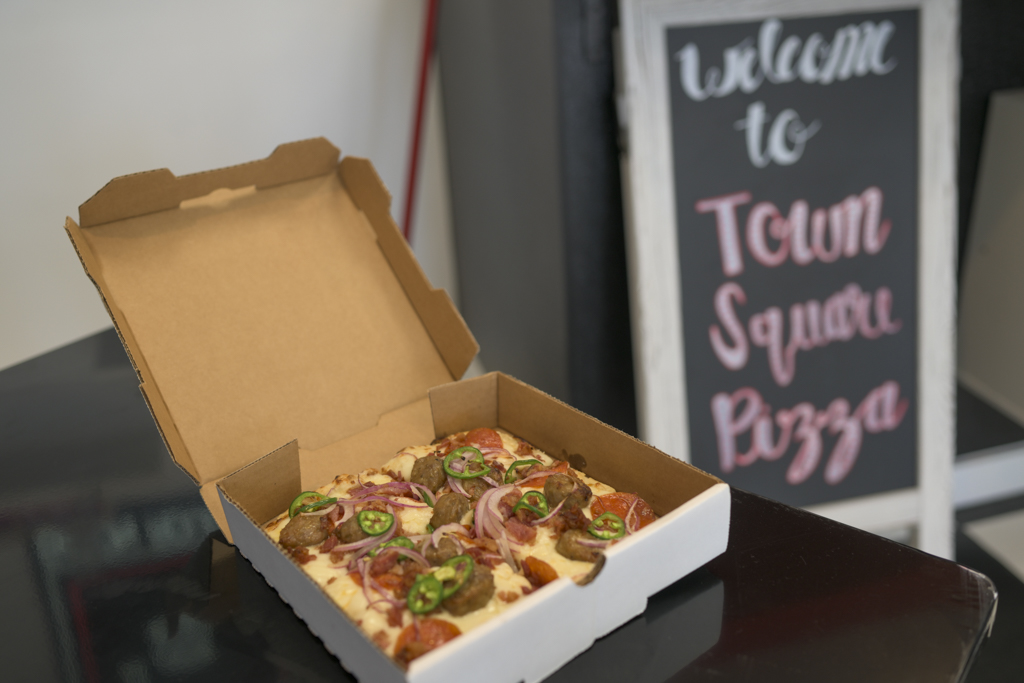 Brown and McKinley say they'll be able to do this thanks to the restaurant's high-tech pizza oven, which has individual chambers that can heat and cook pizzas in record time. Diners can build their own pizzas in line and watch as it cooks in just a few minutes.
In addition to the speed, Brown and McKinley hope diners also pick up on another key difference in their restaurant: Everything's square.
Playing off the restaurant's location in North Boulevard Town Square, the interior features all red, white, and black square décor. To the left of the entrance is an assembly line for the pizzas with the kitchen behind it. To the right, square-angled seats point customers straight to the front of the line. Menus, plates and even cups are square. McKinley says this required special preparation and custom orders.
"The only square thing we couldn't find were the cups," she recalls.
The pizza itself is square, too. Inspired by the late and great Fleur de Lis Pizza's famous square pizzas, they're made with a semi-thick crust in 8-inch or a 12-inch options. The pizzeria offers 15 toppings, and the names of the pies reflect the surrounding area's streets and buildings.
The squareness helps with the quickness the restaurant aims for, too. A machine presses the dough straight into square pans instead of rolling out each crust. And the thinner crust allows for quick baking time and more toppings.
Town Square Pizza will also offer gluten-free options, ready-made salads and drinks that sit in fridges next to the line.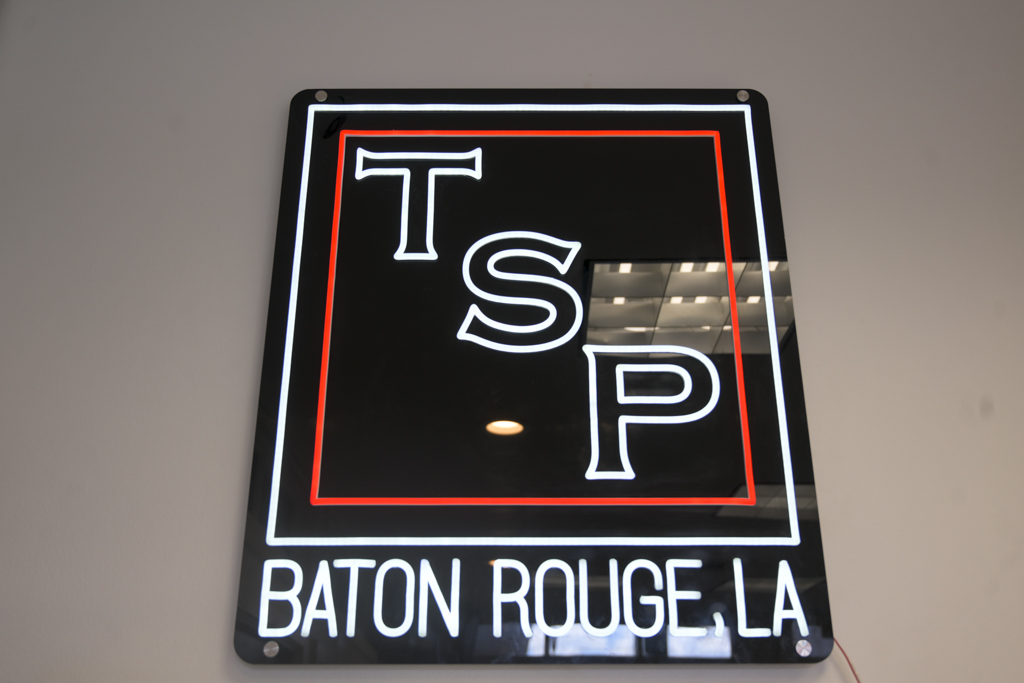 Brown explains they kept the menu smaller for a reason.
"I'm a big fan of doing a few things and doing them well," she says.
She and McKinley are hopeful their new place will bring people out of their city offices and into the square.
Town Square Pizza is at 321 North Blvd. in downtown Baton Rouge. For for more up-to-date information about the pizzeria's opening date, check out Town Square pizza on its Instagram and Facebook.