---
Best Bar to Watch Sports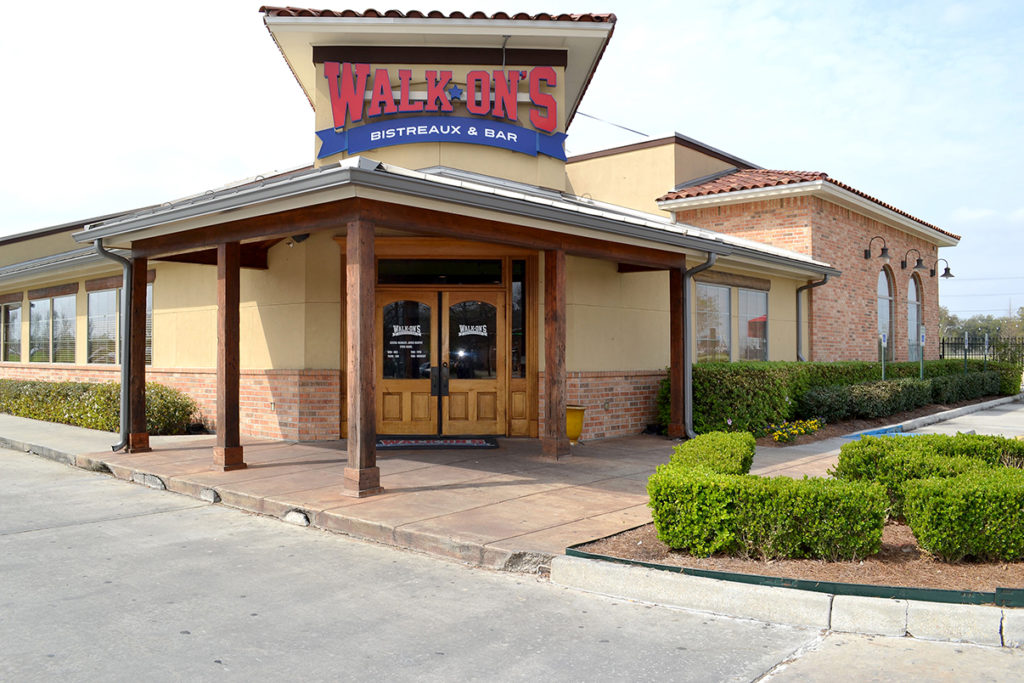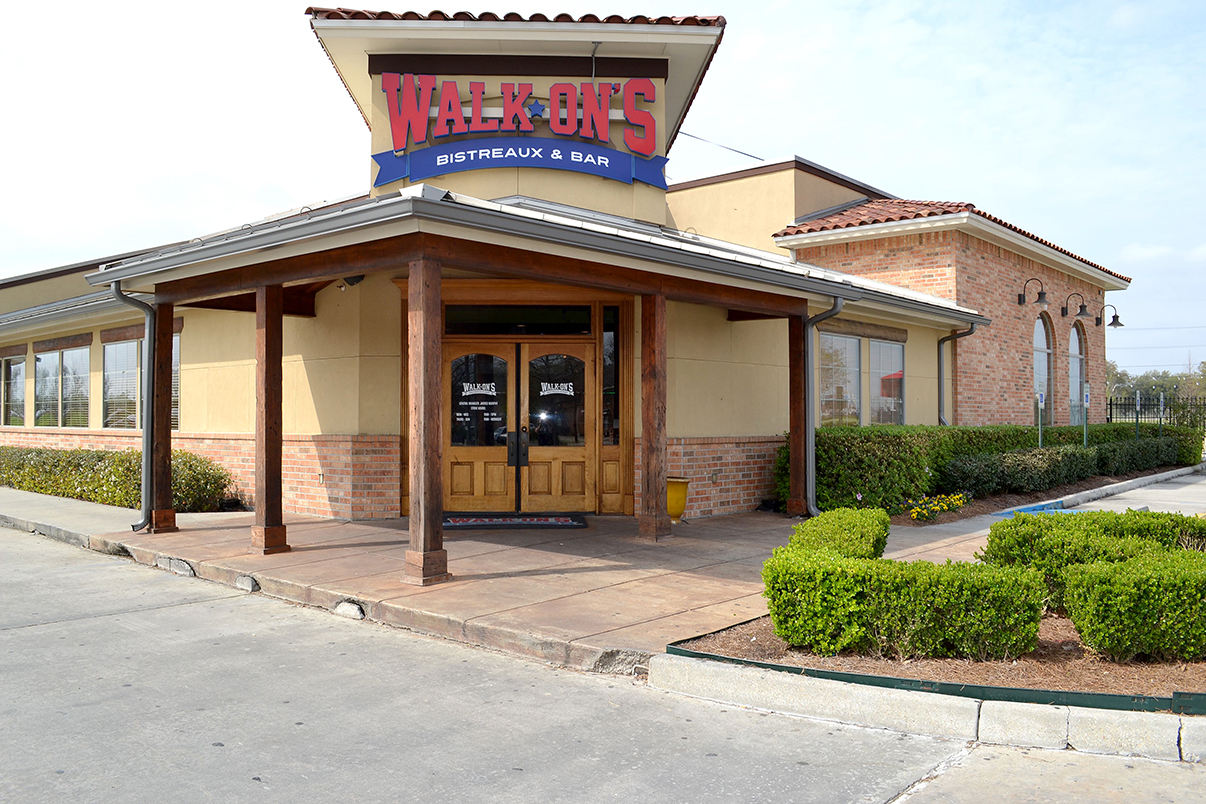 Walk-On's Bistreaux & Bar (33%)
What makes Walk-On's the sports bar to beat? Maybe it's the passionate why-yell-at-the-TV-at-home-when-you-can-yell-at-the-TV-with-your-friends-in-a-bar sports fans. Perhaps it's all the beers on tap and TVs aplenty. Or it's the dangerous Death Valley cocktail concoction—a mix of orange and pineapple juices with four different spirits. Or it could be the devils on horseback and the fried pickles. Whatever its game-watching recipe is, Walk-On's keeps winning. Still skeptical? Drew Brees and his wife bought in as co-owners in 2015. That golden boy knows what's up. walk-ons.com
Runners up
(13.4%) The Chimes
(10%) Pluckers Wing Bar
(7.6%) The Bulldog
(7.5%) Buffalo Wild Wings
---
Best Charity Event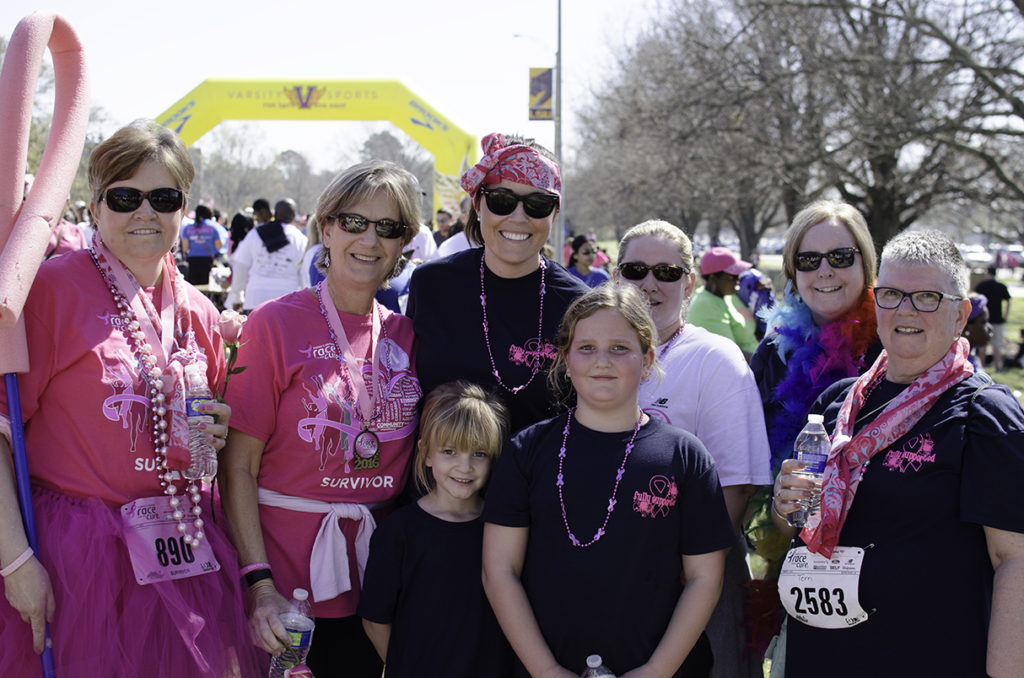 Susan G. Komen Race for the Cure (22.8%)
After the Spanish Town parade festivities wind down, Baton Rougeans get another reason to don their pinkest pinks: the Susan G. Komen Race for the Cure. Tutus. Boas. Hats. Sunglasses. Shirts. Bejeweled bras. And of course, beads. Strolling or running, everyone joins together to celebrate survivors, honor loved ones who lost their battle with the disease and raise funds and awareness for the fight against breast cancer. komenbatonrouge.org
Runners up  
(11.1%) Fur Ball—Companion Animal Alliance
(10.9%) Bella's Ball—Bella Bowman Foundation
(9.8%) Dancing for Big Buddy
(9.7%) Capital Chefs Showcase—Cancer Services
---
Best Chef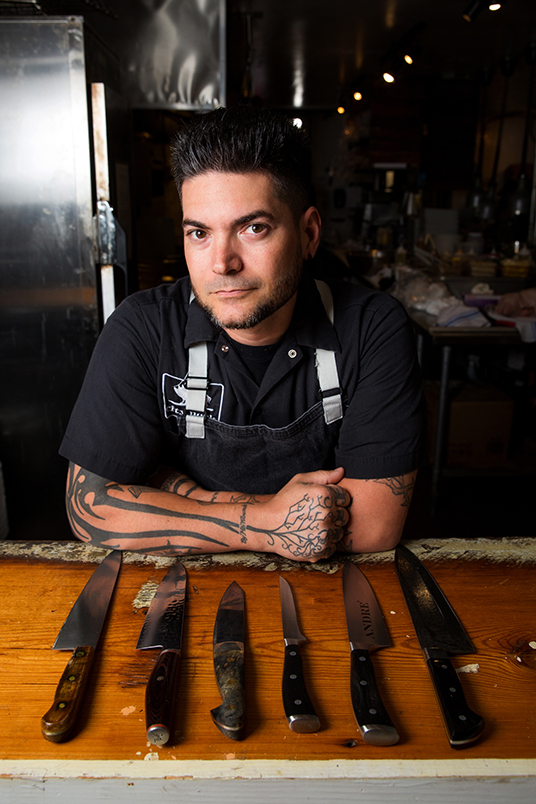 Ryan André, City Pork (18.6%)
City Pork Deli and Charcuterie's reign—being voted as 225's Best BBQ for the past three years—might have had something to do with its corporate chef, Ryan André. A product of the Louisiana Culinary Institute, André perfected his craft at New Orleans institution Commander's Palace and Baton Rouge's Le Creole before landing his current role. André spends his days planning City Pork's unpredictable menu, which blends traditional Cajun cuisine with international influences. chefryanandré.com
Runners up
(14.6%) John Folse, White Oak Plantation
(12.2%) Peter Sclafani, Ruffino's Italian Restaurant
(11.4%) Jay Ducote, Gov't Taco
(9.8%) Don Bergeron, Bergeron's City Market
---
Best Local Celebrity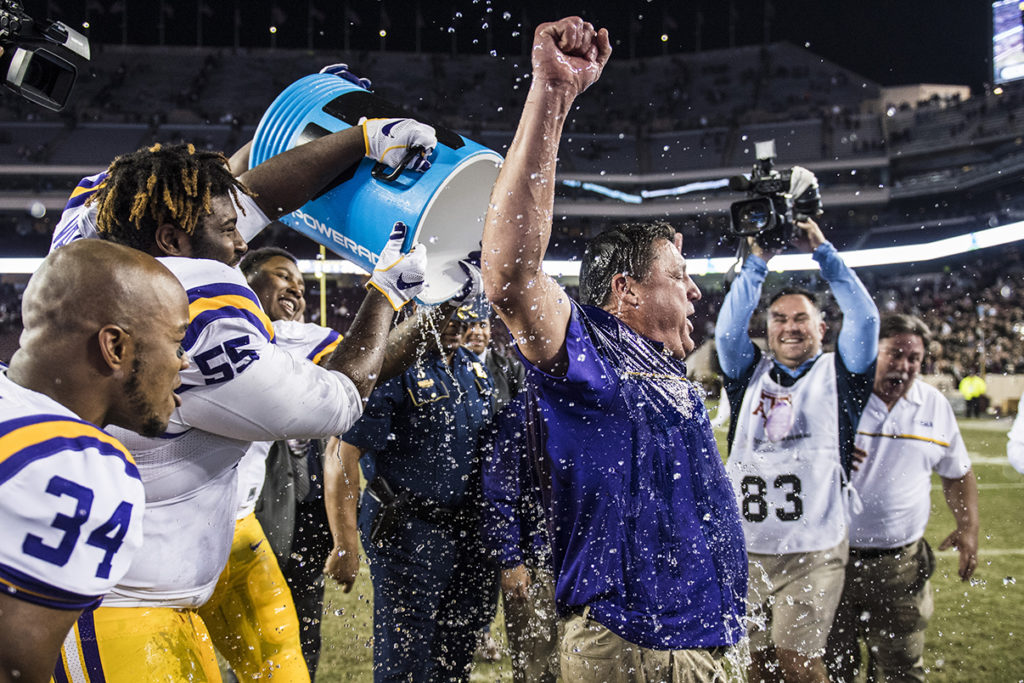 Coach Ed Orgeron (35.3%)
LSU Football Coach Ed Orgeron has had quite the year. Coach O quickly gained celeb status when he filled in as interim head coach for the Tigers during a difficult season. Being named head coach at the end of it was a dream come true for the Louisiana native. He has already made an impression on national fans with his unmistakable Cajun bark and gained the love of locals, who appreciate seeing one of their own leading their favorite team. He's wasted no time in "flipping the script," as he says, and prepping our boys for the upcoming season. Going into the fall, he's got the city and state rallying behind him.
Runners up
(16.5%) Jay Ducote
(11%) Chef John Folse
(10%) Michael Foster
(8.8 %) Pat Shingleton
---
Best Festival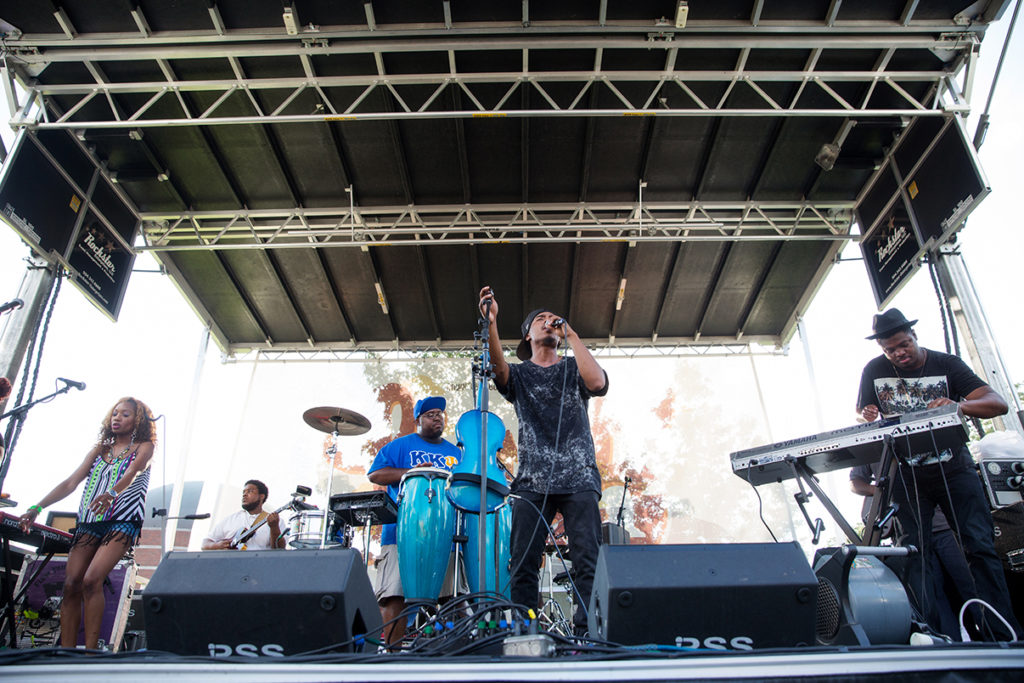 Live After 5 (29.9%)
Ask Baton Rougeans where they're going after work on a Friday, and expect to hear many of them give the same answer: Live After 5. The free concert series brings swarms of residents to Repentance Park in downtown Baton Rouge each week during the spring and fall. Listeners relax on the grass, couples dance and children play as the sun sets on the riverfront. This spring's festival run included established acts like Flow Tribe and Todd O'Neill. The community event, put on by the Downtown Business Association, sees about 100,000 attendees each year. liveafterfive.downtownbr.org
Runners up
(15.7%) Baton Rouge Blues Festival
(15.7%) White Light Night
(11.4%) Ponchatoula Strawberry Festival
(8%) Zapp's International Beer Fest
---
Best Instagrammer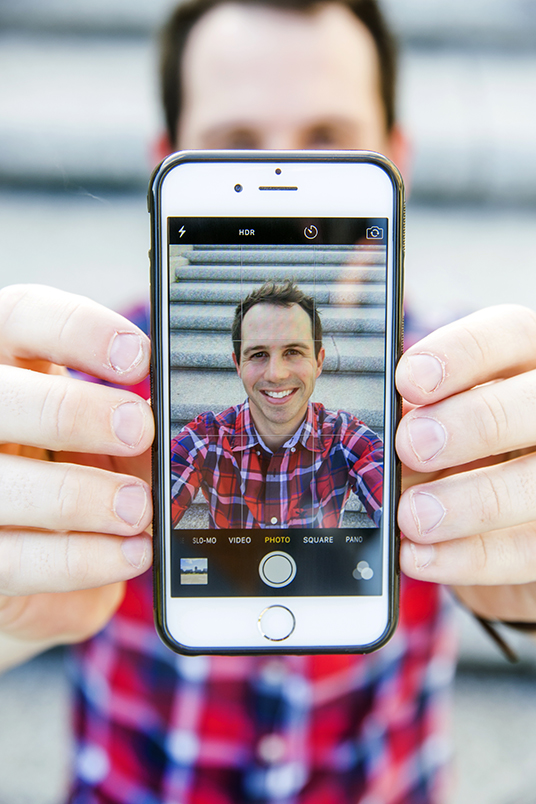 @geauxdowntownbr (30.7%)
Scrolling down your Insta feed, you spot a vibrant photo of the Baton Rouge skyline. Even before reading the username, you know there's a good chance the photo has been posted by none other than @geauxdowntownbr. Dustin Sutton, the man behind the camera, runs the account with the mission of changing people's perception of downtown Baton Rouge, one picture at a time. With nearly 28,000 followers, it looks like he's succeeding. instagram.com/geauxdowntownbr
Runners up
(21.5%) @biteandbooze
(17%) @friends_of_the_animals_br
(8%) @theoverpassmerchant
(7.6%) @foodiestoforkwith
---
Best Museum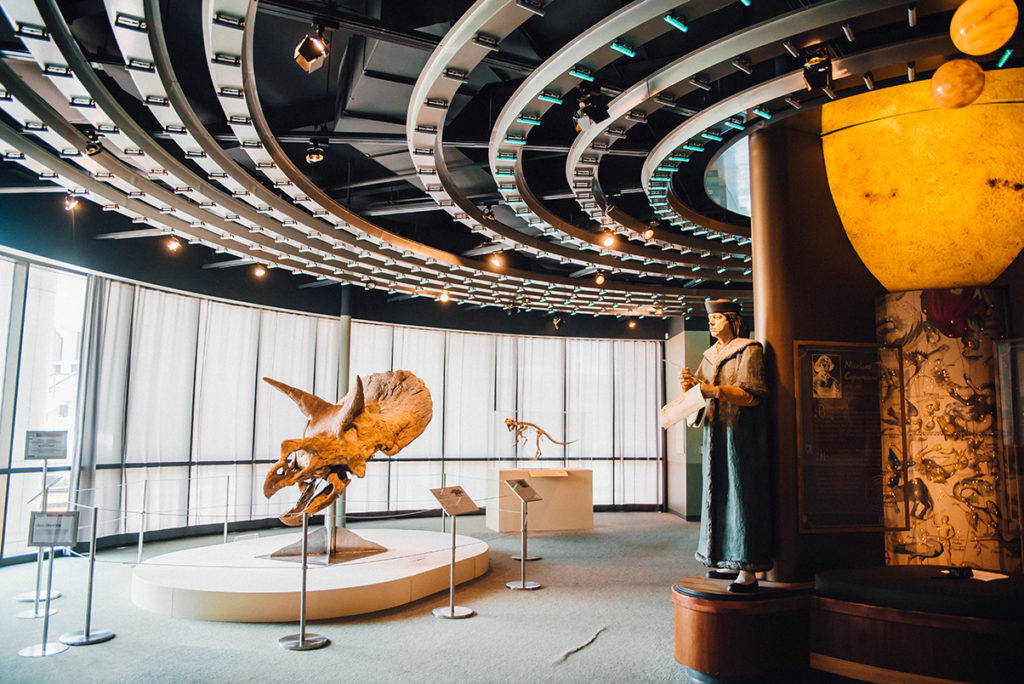 Louisiana Art & Science Museum (34%)
Between its rotating art exhibits, authentic ancient mummy and vivid planetarium shows, the Louisiana Art & Science Museum shows how art and science—disciplines often perceived as polar opposites—overlap. Visitors can study the museum's 65-million-year-old Triceratops skull in the Solar System Gallery, peruse images from NASA's Hubble Space Telescope in the Universe Gallery, or observe one of the museum's current exhibitions, such as "Faces of the Flood," which documents the aftermath of the historic 2016 Baton Rouge flood. Housed in a converted railroad station constructed in 1925, the museum gives children a sense of wonder and reminds adults what having that childlike wonder was like. lasm.org
Runners up
(19.1%) LSU Rural Life Museum
(12.7%) Old State Capitol
(10%) USS KIDD
(9.5%) LSU Museum of Art
---
Best Neighborhood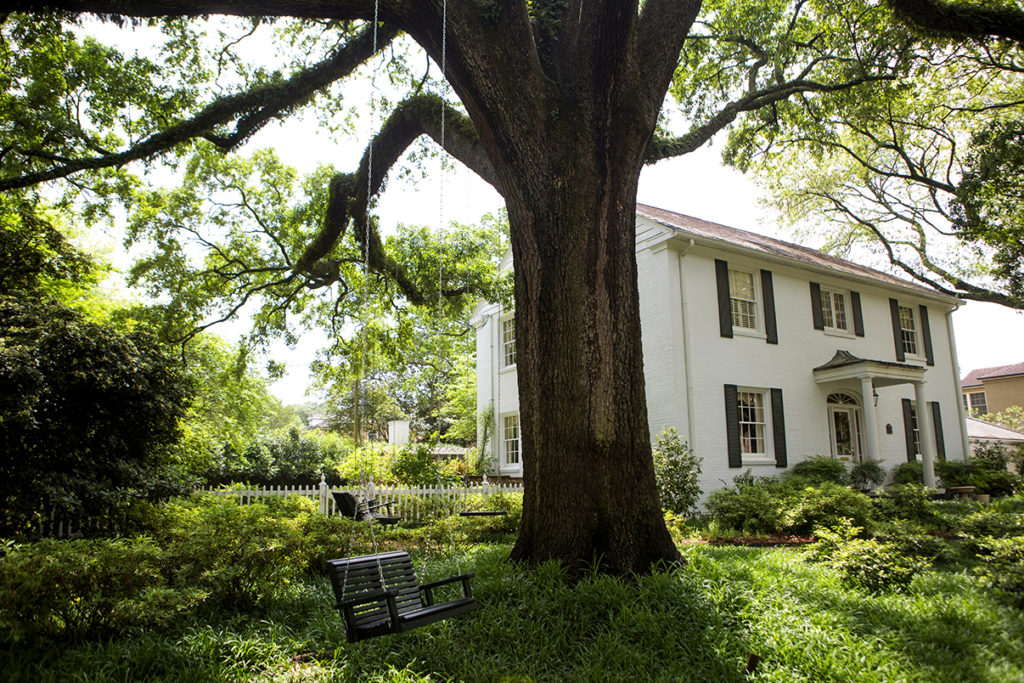 Garden District (18.7%)
On a sunny day, few areas of the city are as pleasant and charming a drive as the one through Baton Rouge's historic Garden District. Winding down Camelia Avenue, you'll see sprawling green oaks and small bungalow-style homes mixed in with grander, Acadian-style houses. The neighborhood, added to the National Register of Historic Places in 1982, isn't bad for walking, either; much of it is just steps away from Mid City shops or the Wearin' of the Green parade route. gdcabr.org
Runners up
(17.3%) Mid City
(13%) Southdowns
(9.6%) Bocage
(9.1%) Spanish Town
---
Best Performing Arts Group
Baton Rouge Symphony Orchestra (24.6%)
Whether you're a classical music lover or just in the mood for a classy night out, the Baton Rouge Symphony Orchestra has got a show up its sleeve for you. The orchestra's roots stretch back to 1947, and its talented musicians come from all across the state. BRSO's calendar ranges from accompanying local performing arts groups in presenting productions like The Tempest to hosting concerts with visiting musicians to collaborating with facilities like the LSU Rural Life Museum for a concert on the lawn. brso.org
Runners up
(22.9%) Theatre Baton Rouge
(14%) Playmakers of Baton Rouge
(10.3%) Baton Rouge Ballet Theatre
(7.6%) En Pointe Dance Studio
---
Best Place to Bike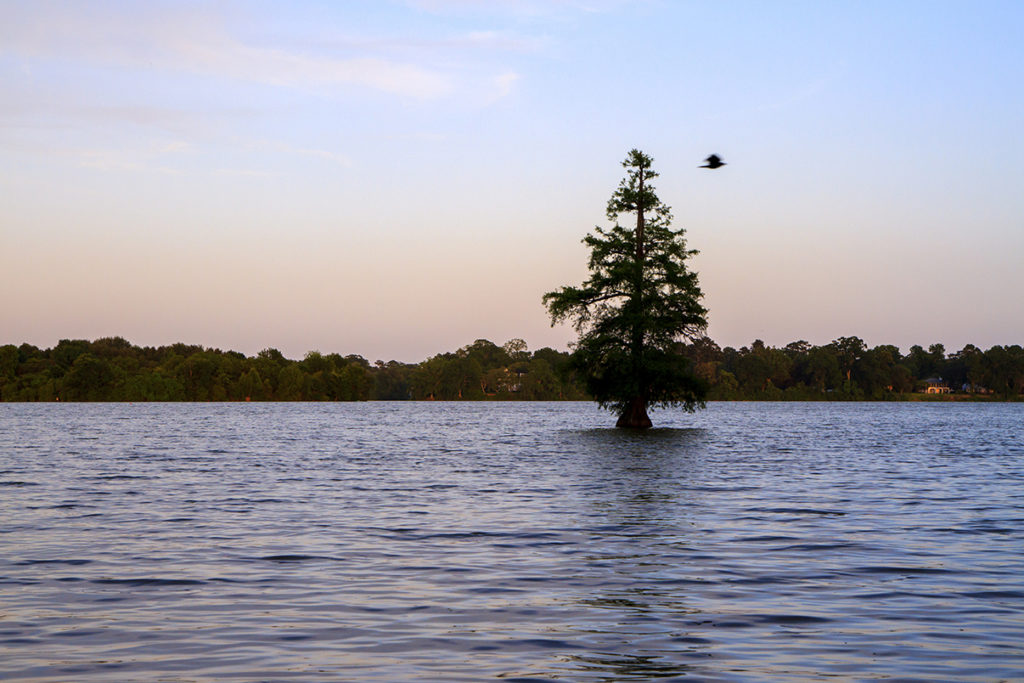 LSU/City Park Lakes (48.8%)
With the ongoing development of the Downtown Greenway and other local bike-friendly initiatives, this category is becoming more competitive. But, it's hard to beat an old favorite—and that's likely why the LSU/City Park Lakes route won in a landslide. Riding along East Lakeshore Drive isn't just about exercise; bikers get to take in one of the most beautiful residential areas in the city. Don't forget to feed a few ducks or hang your hammock between the trees next time you go.
Runners up
(14.9%) Mississippi River levee path
(9.8%) St. Francisville
(8.3%) Downtown (including Downtown Greenway)
(6.9%) Garden District
---
Best Place to See Live Music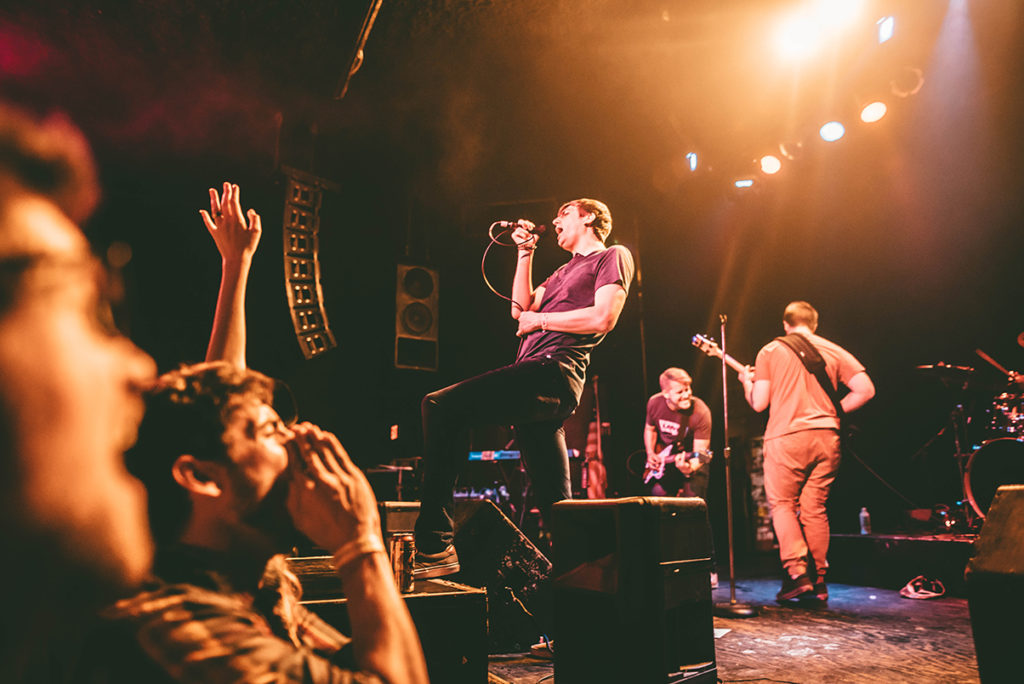 The Varsity Theatre (33.8%)
You can see the purple and red neon sign for The Varsity Theatre from a mile away on Highland Road. Its old-school exterior and spacious yet intimate interior make the Varsity the perfect place to see your favorite local band or popular touring acts, such as J. Cole, Third Eye Blind, Cherub and The Revivalists. There's not a bad view in the house—whether you're rocking in the front row, chatting by the bar or seated upstairs, you can enjoy the show, all while the disco ball spins. varsitytheatre.com
Runners up
(15.7%) L'Auberge Casino & Hotel
(12%) Manship Theatre
(9.4%) Superior Grill
(7.2%) Lava Cantina
---
Best Place to Go Dancing
Boudreaux & Thibodeaux's (17%)
Dance, baby, dance! If you've got moves, are hunting for local music or just want some Cajun fun, B & T's has it. Known for its colorful drinks and second-floor balcony, Boudreaux & Thibodeaux's also offers a small food menu complete with all your bar food cravings. Bring your friends, grab a drink and get down to some live music. bandtlive.com
Runners up
(13.8%) Ringside at Sullivan's
(13.5%) Varsity Theatre
(12.4%) Splash Nightclub
(9.5%) City Bar
---
Best Podcast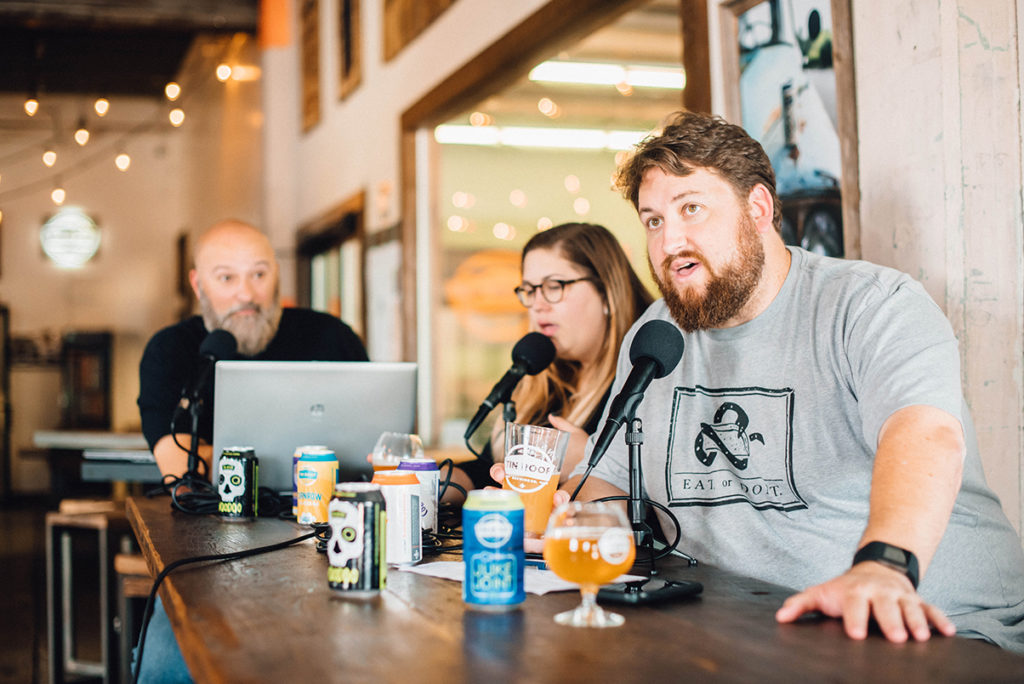 Bite & Booze (26.6%)
Baton Rouge knows Jay Ducote well, and it wouldn't be a Best of 225 if his name didn't show up somewhere. The Bite & Booze radio show is another of the entrepreneur's ventures, in addition to his blog of the same name and the soon-to-open Gov't Taco eatery. The weekly podcast, which airs on Talk 107.3 FM on Saturdays, 5-7 p.m., features Ducote talking with guests about all things food and drink: interviewing local chefs, brewers and distillers, chatting about his favorite places to grab a drink or a meal, and discussing upcoming culinary events and festivals. But, be careful—your mouth will be watering by the end of every episode. Stream the show on biteandbooze.com.
Runners up
(22.1%) Big D & Bubba
(18%) Pawcast: Friends of the Animals Baton Rouge
(8.6%) Red Shtick Podcast
(7.2%) altBR
---
Best Radio Station
102.5 WFMF (13.6%)
Traffic in the Capital City is like the heat during a Louisiana summer: You get used to it, or you get out. Finding a good radio station is like stumbling upon a gold mine, with the airwaves making the bumper-to-bumper grind just a little more bearable. A member of the iHeartRadio brand, 102.5 provides listeners with the Top 40 hits, all the time. wfmf.iheart.com
Runners up
(12.5%) Max 94.1
(10.9%) Eagle 98.1
(9.6%) 100.7 The Tiger
(9.5%) 89.3 WRKF
---
Best TV Personality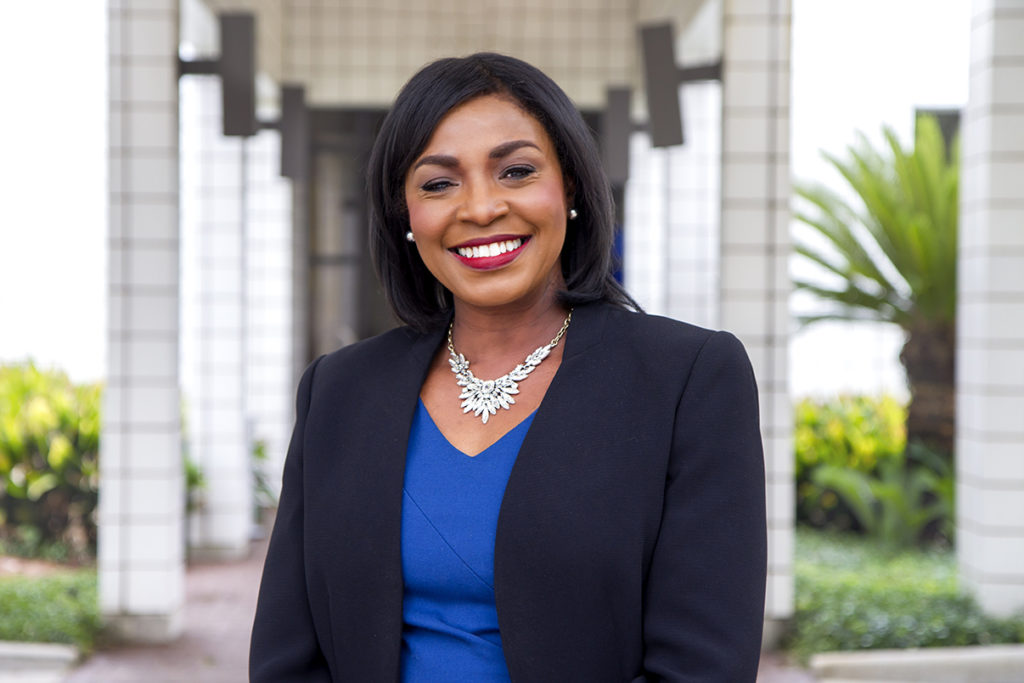 Sylvia Weatherspoon (17.6%)
She comes into your home every evening; she's almost like a part of your family. Broadcasting through TV sets around the city, WBRZ news anchor Sylvia Weatherspoon has won the hearts of locals with segment likes her signature "2 Make a Difference," highlighting local people doing good. Weatherspoon is a television news veteran with more than 30 years of experience in the biz, 24 of those at WBRZ. Viewers know that she loves her home—and all the people in it.
Runners up
(14.4%) Pat Shingleton
(11.6%) Greg Meriwether
(11.1%) Donna Britt
(9.2%) Jay Grymes
---
See the 2017 Best Of 225 Food & Drink winners.
See the 2017 Best Of 225 Shopping & Services winners.
---
This article was originally published in the July 2017 issue of 225 Magazine.