Clay Achee hosts a Wednesday show at WHYR about rock history. Photos by Collin Richie
---
Rebecca Marchiafava is from Baton Rouge, but she hasn't always felt at home in what, by most accounts, is a pretty conservative town.
"I really felt isolated and silenced a lot growing up," she says. "I felt like, 'There's no space for me here. I'm going to grow up, graduate from high school and get out of here.'"
But in college at LSU she discovered she wasn't alone. Today, she chairs the Baton Rouge Progressive Network, which helps likeminded locals make similar connections, face-to-face and over the airwaves.
BRPN started donor-supported Community Radio, found at WHYR 96.9 FM, "to inform, connect, amplify and entertain the diverse communities of Baton Rouge." The station started broadcasting in 2011.
Clay Achee hosts a recurring Wednesday show about rock history and compiles weekday afternoon mixes of everything from classic soul to indie rock to '80s hip-hop.
"I think of it as the best music from all the genres," he says, "as opposed to all the music of one genre."
Achee also co-hosts "Clay and Russo Four Hours of Awesome," which adds satirical news segments where fake correspondents interview real people, not unlike The Daily Show. A recent episode had "Lance Uppercut" asking mock offended/actually sympathetic questions of the protesters at the Gov. Bobby Jindal-headlined "The Response" prayer rally at LSU.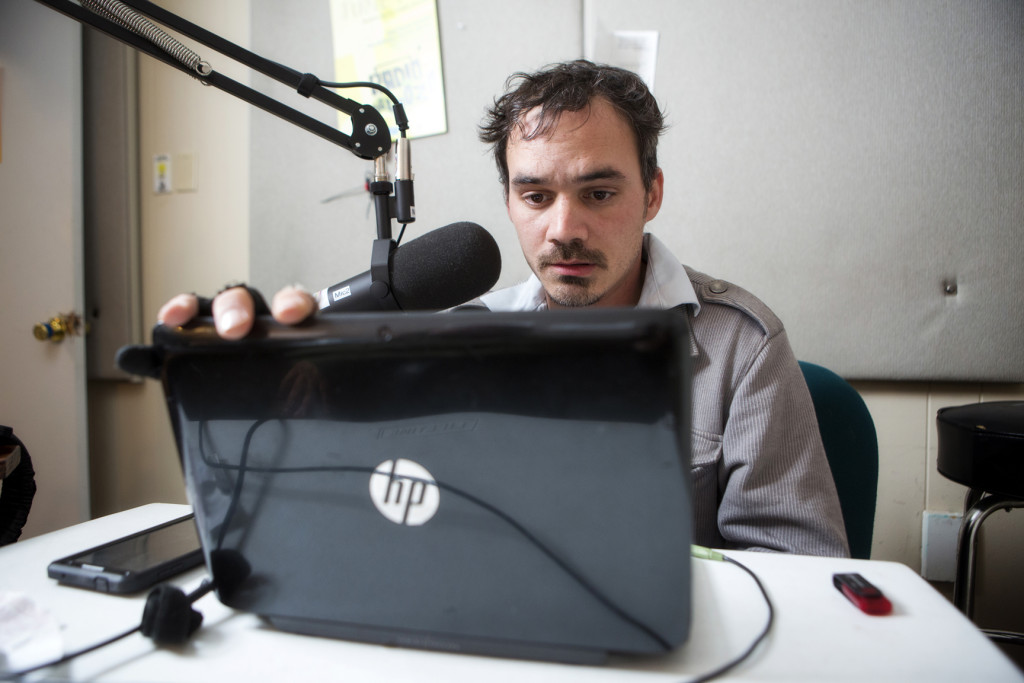 Achee says the low-power station can be heard anywhere in city limits and as far away as Gonzales on a good day.
"It's hard to talk about the audience [of the station] without trying to divide Baton Rouge up into two groups, which is kind of one of my pet peeves," he says. But he concedes the biggest potential listenership is found among the "artsier" and, yes, "progressive" types prevalent in areas such as Mid City.
"Progressive" can mean a lot of things, but it's often considered to be liberal. Community Radio's programming mostly is apolitical, although it carries Democracy Now!, a left-leaning international news show.
David Brown hosts Third Place, a locally focused discussion show about "community issues that typically go unheard on the airwaves." He says all viewpoints are welcome as long as they keep it civil, but topics like public transit and LGBT issues tend to resonate more with a progressive constituency.
Brown says Baton Rouge isn't necessarily as conservative as its reputation, and he has a point. It's a college town that twice voted for Barack Obama, after all. Besides, political labels are needlessly reductive, and there are many issues like drug policy reform where so-called liberals and conservatives find common ground.
So Community Radio's volunteers don't think of their station as a lonely voice in the conservative wilderness. But they do hope to reach folks who (like Marchiafava's younger self) feel disconnected from their community.
"It's like a water cooler," Achee says. "Anybody who's doing anything interesting in Baton Rouge can tell people about it, and people can learn about what's happening in Baton Rouge."
---
TUNE IN
On the radio: WHYR 96.9 FM
Online: whyr.org