Chances are, you've seen one of the many retro-inspired billboards advertising it around town: On Jan. 12, the Arts Council of Greater Baton Rouge will be celebrating its 50th anniversary Music Performance Art Community gala.
As the advertisements suggest, the event will be '70s-themed to honor the year of the Arts Council's 1973 founding. It will feature a live and silent auction of pieces from the Derek Gordon Collection, with proceeds benefitting the Arts Council's continued community education and advocacy. 
While the event itself has is well-known around town, the contents of this year's auctions are more of a hidden gem. The Derek Gordon collection, in particular, offers many high-profile pieces that lucky Baton Rougeans will get to own by the end of the night.
Derek Gordon was the former CEO of the Arts Council. His collection, which has been posthumously gifted to the Arts Council, contains 526 pieces from around 40 to 50 different artists, in a variety of artistic styles and from many different countries of origin. The collection includes works from Margo Humphrey, Leonard Baskin, John Scott, Benton Spruance, and Paul Keane, as well as a sketch by Salvador Dalí and a signed lithograph by Pablo Picasso. 
"Picasso: That's a name people recognize," says Jake Forshag, the event's major gifts officer, who is in charge of the auction. 
The Arts Council came into possession of the collection in early 2022, just in time to prepare select pieces to be auctioned at the 50th anniversary gala.
"It's insane timing—literally the start of our 50th year," says Lundyn Herring, the Arts Council's director of visual arts. "Talking to George Clark who appraised the collection, he was like, 'I just can't get over this.' The collection itself was so wide—it was all of the stuff that (Gordon and his partner) liked. They did not have a particular area that they concentrated in, they would go into an auction and buy the whole room just for one piece."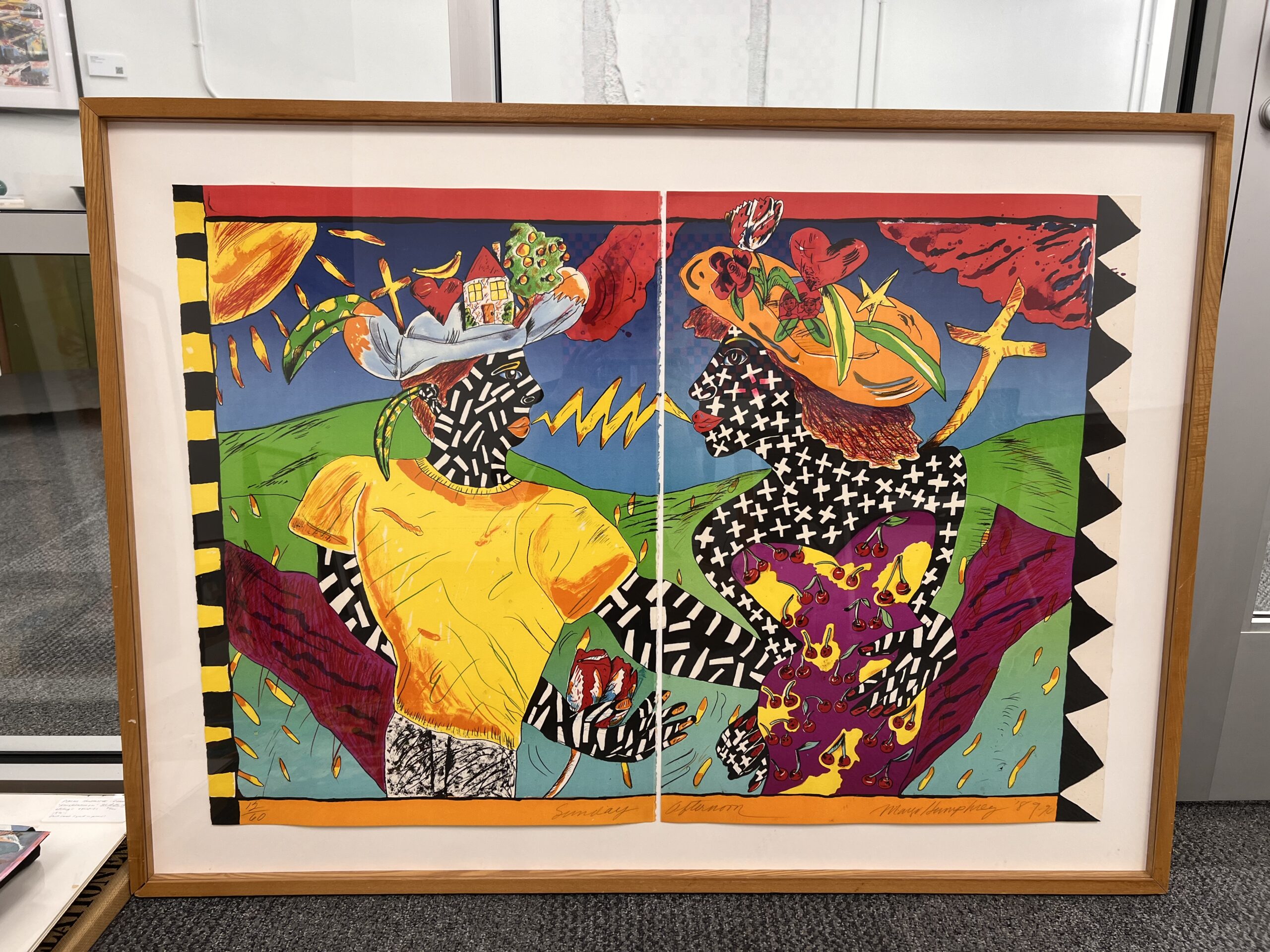 The collection was housed at a residence in town prior to being obtained by the Arts Council. To describe the handling process, Herring had one word: "delicate."
In addition to the pieces from Gordon's collection, other items and experiences will be auctioned off at the event, as well. These include a 1973 bottle of cabernet and an in-house prepared meal for eight from celebrity chef Marlon Alexander, whose former clients include the likes of the Rolling Stones, Will Smith, Christina Aguilera, Kiss, and Rod Stewart.
The Arts Council's next exhibition slated to come up after MPAC is "Preserving Our Place," which focuses on the work of two indigenous photographers from Isle de Jean Charles and Shishmaref, Alaska. Additional pieces from the Gordon collection reserved for the exhibition are set to be displayed from late April to May of 2023. 
For more information on gala offerings and ticket info, visit artsbr.org/mpac.