---
Approaching its third year, the Flower Fest is blooming into one of Baton Rouge's most happening festivals. With art, food, fresh air and, of course, flowers, attendees get into the spirit of spring while supporting a good cause.
Though there are lots of things to see when this fest sets up at Pointe Marie Saturday, April 1, and Sunday, April 2, you can't help but stare in awe at the tall, themed sculptures made from a variety of florals.
We sat down with last year's Fan Favorite winner, Annmarie Meyers with Hummingbird Floral Studio based in Baton Rouge, to see what goes into creating a piece entirely out of blossoms.
Last year's Flower Fest centered around the theme "Out of this World," leading competing florists to create astronauts, planets and aliens out of in-season buds. Meyers chose to build a canopy with greenery and hanging globes to create a floral galaxy, which she titled "The Planetarium." She says the piece was reminiscent of solar system class projects of her childhood—just on a bigger scale.
Meyers followed all the requirements of the competition and worked to ensure her structure was on theme. Floral artists only get two days to build their planned displays onsite. It's all hands on deck when it comes to setting up and constructing everything so it's ready to compete and be on display for the weekend.
As a wedding florist, Meyers found the fest challenging and fun.
"The structure is pretty familiar," she says. "That's what I was used to. As far as creating the planets and the interactive and light-up elements, that was definitely different. It was fun to go outside of my normal wedding box and play with a lot of colors and textures to create something dynamic."
For this year's bird-themed festival, here are the rules artists will have to follow when creating a beautiful, budding sculpture.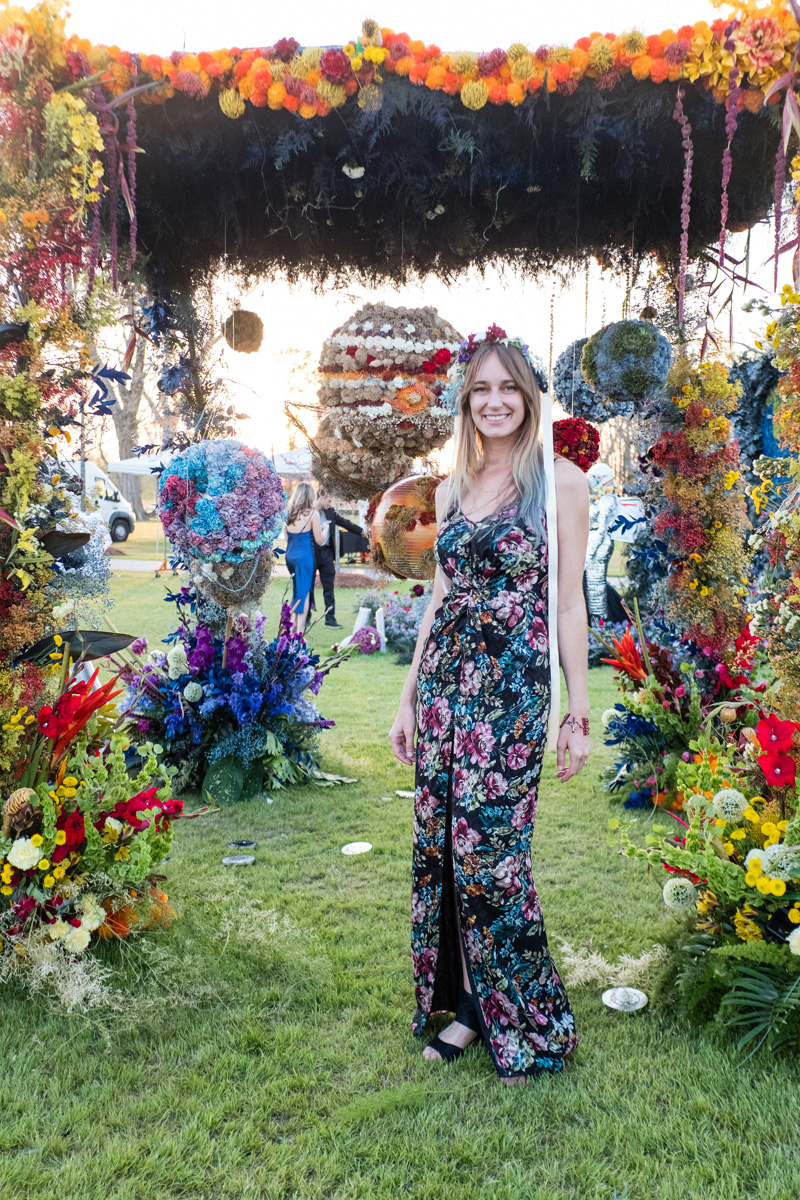 Light 'em up
The Flower Fest's gala is also held on the evening of the first day of the festival. Because it's an nighttime event, the sculptures must be able to light up, glow or change in some way so they can still be viewed in the dark.
---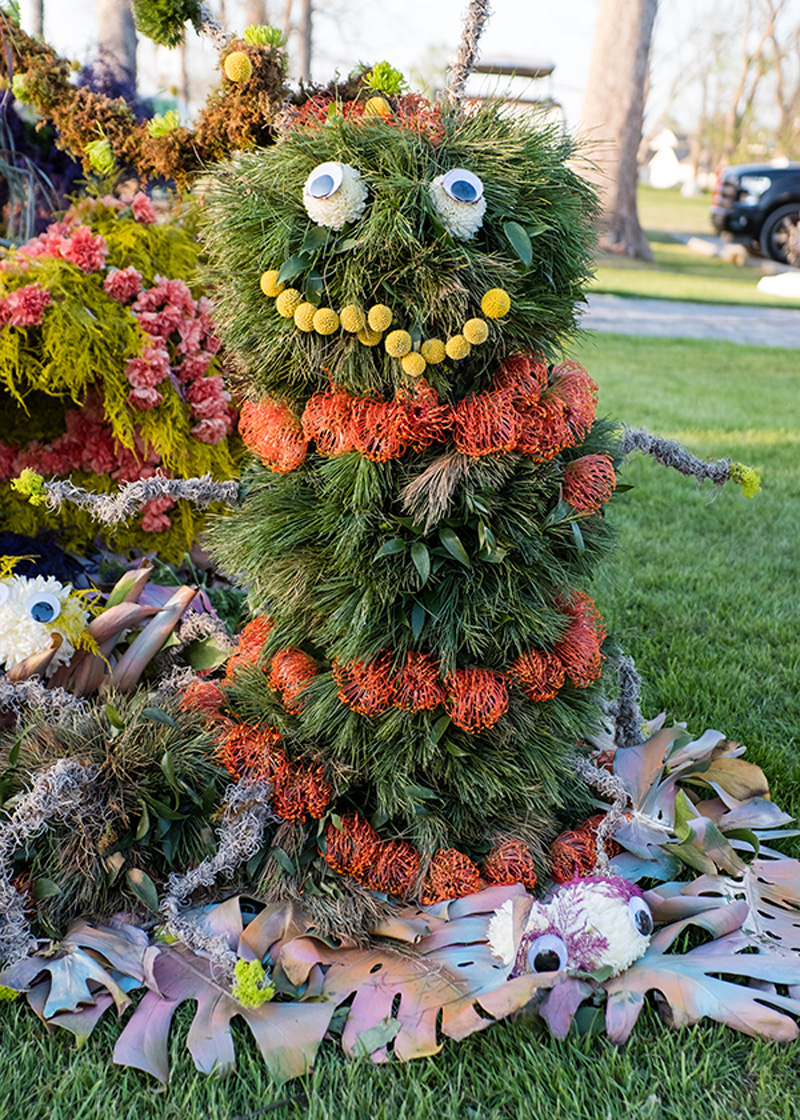 Larger than life
Each sculpture is required to be exactly 12 feet by 12 feet. The size ensures they'll be big enough to be seen across the open lawn where the festival is held.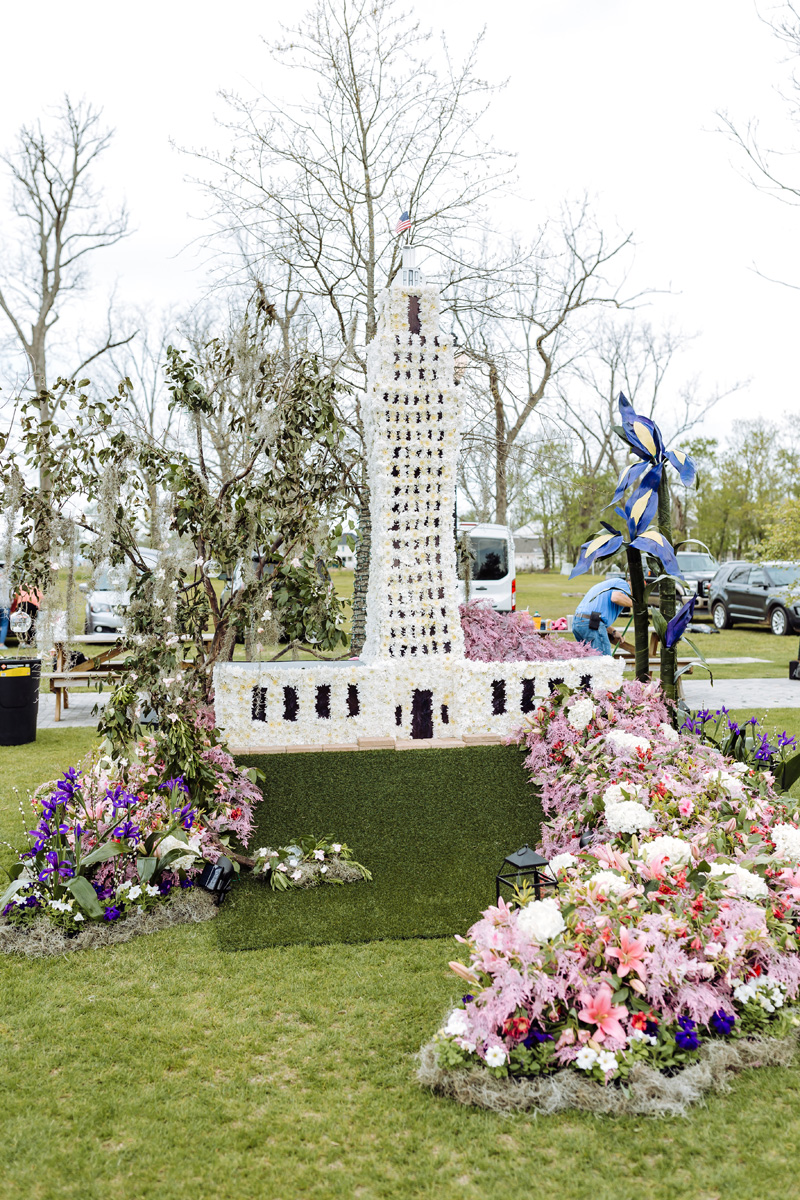 Posies aplenty
The florists use thousands of blooms, as each competing structure must be 80% floral. At the 2021 fest themed "Louisiana Promenade," Michelle Pierce of The Sentimental Petal used around 8,000 mums. Her recreation of the Louisiana State Capitol was awarded "Most on Theme."
---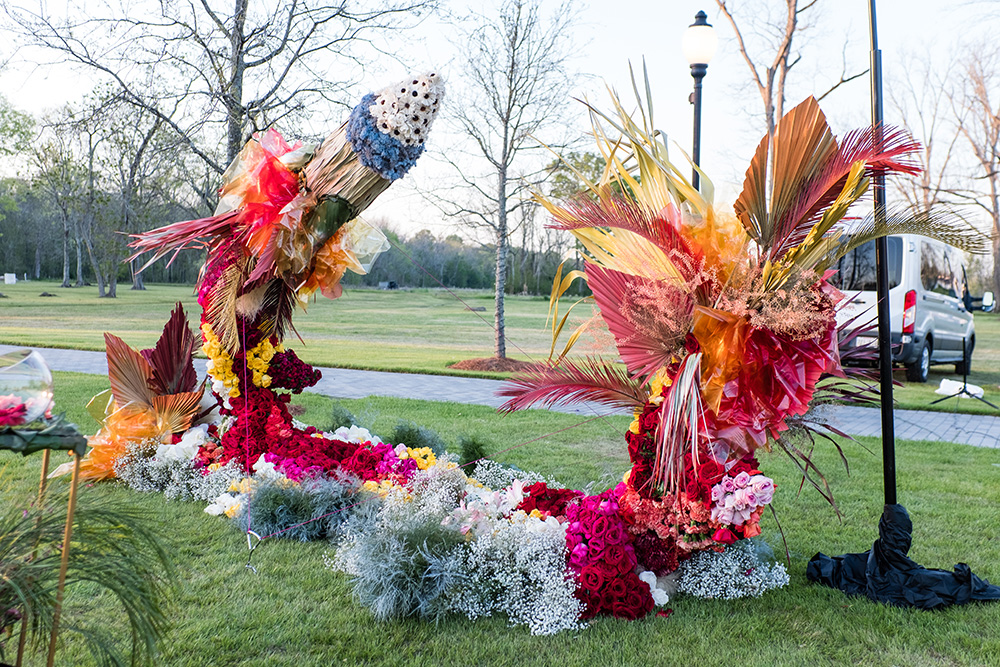 Any angle
Floral creations at the festival are required to have a 360-degree view so attendees can admire them from all angles as they walk through Pointe Marie.
---
This article was originally published in the March 2023 issue of 225 magazine.