A night of iconic fashion awaits at Red Magnolia Theatre Company's fundraiser this Friday at Manship Theatre.
The fundraiser, "En Vogue: A Night of Iconic Fashion," will benefit the new theater company's launch and its subsequent inaugural production. Attendees will be treated to an exclusive sneak peek of this production at the event.
The theater company encourages guests to "dress to impress," sporting either cocktail attire or an iconic fashion costume (such as Marilyn Monroe and her famous white dress, for example).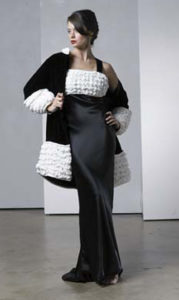 According to a post on the theater company's Facebook page, fashion will play an important role in its first production, hence the evening's "iconic fashion" concept.
Red Magnolia Theatre Company is collaborating with LSU's Department of Textiles, Apparel & Merchandising to host this benefit. Two of the department's professors, Donna Sapp and Casey Stannard, are providing the company with garments for display at the gala.
The attractions don't stop there, either—patrons will also be able to participate in a costume contest to win tickets to a Fleetwood Mac concert, enter a prize raffle, watch a live painter, listen to live music and have their picture taken by a professional photographer.
Cuisine from several local eateries will be offered, including BRQ Seafood and Barbeque, Capital City Grill, The Salad Shop, Calandro's and more.
If you'd like to come out to support the launch of Red Magnolia Theatre Company, you can purchase tickets here for $25. Manship Theatre is at 100 Lafayette St.