---
Every bit the leading-edge experience its founders promised, the Knock Knock Children's Museum finally opened in late August after 13 years of research, planning and fundraising. Eighteen interactive learning zones spread across two floors prompt young children to hone their literacy skills and awareness of science, technology, engineering, art and math through fanciful, hands-on activities.
We took a tour and spoke with the experts behind the museum for some highlights. Check it out below.
---
CLIMB HIGH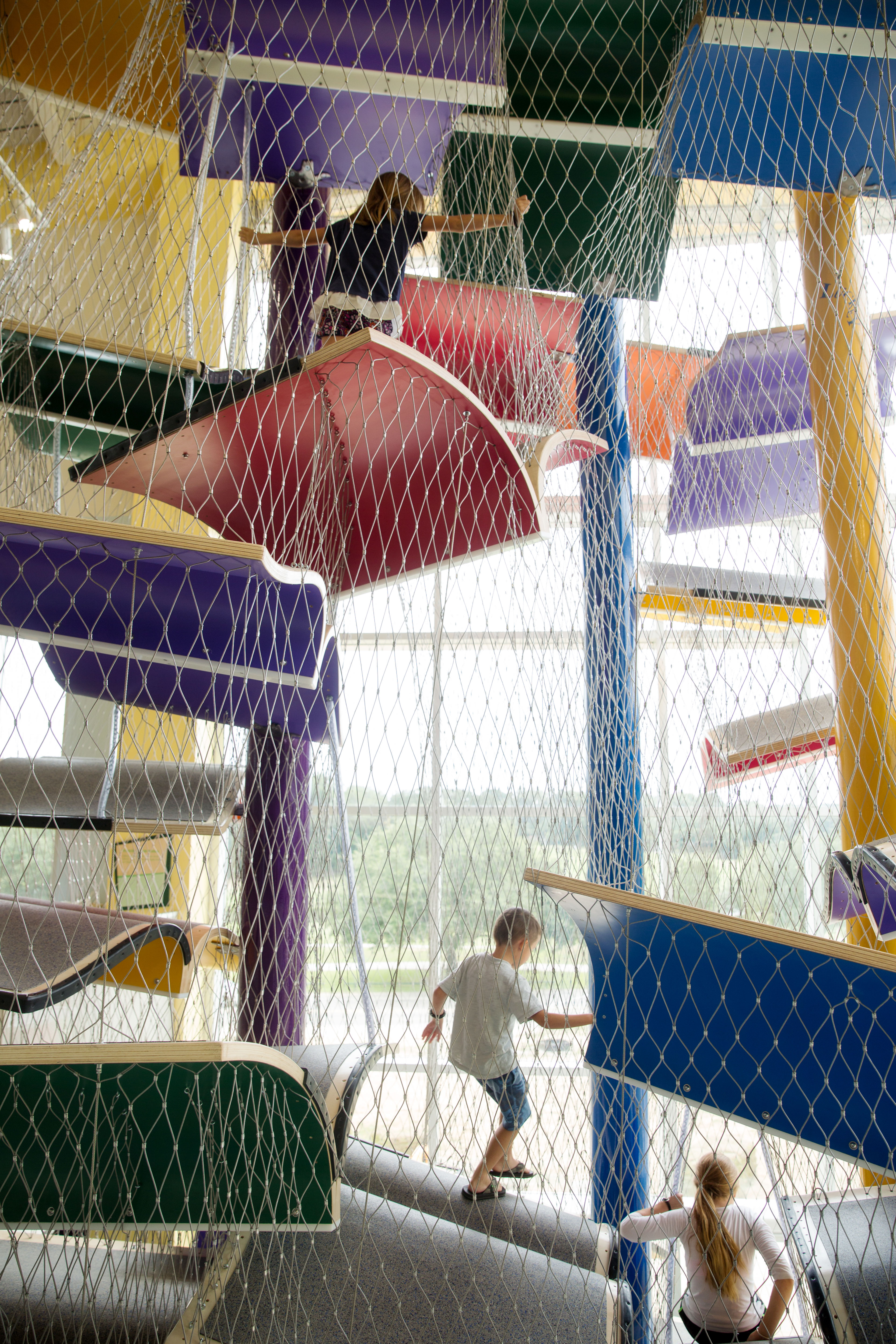 Spanning both floors is the museum's signature Storybook Climber, a self-contained climber whose large padded steps resemble open books. While children are safely confined, the climber imparts a thrill-seeking illusion that will inspire children to challenge themselves. Choose a different section to conquer each time or climb it entirely. The Storybook Climber was designed and built by New York-based Luckey Climber, which produces signature three-dimensional sculptures that are not only fun, but also define public spaces.
---
TREASURES IN THE STORY TREE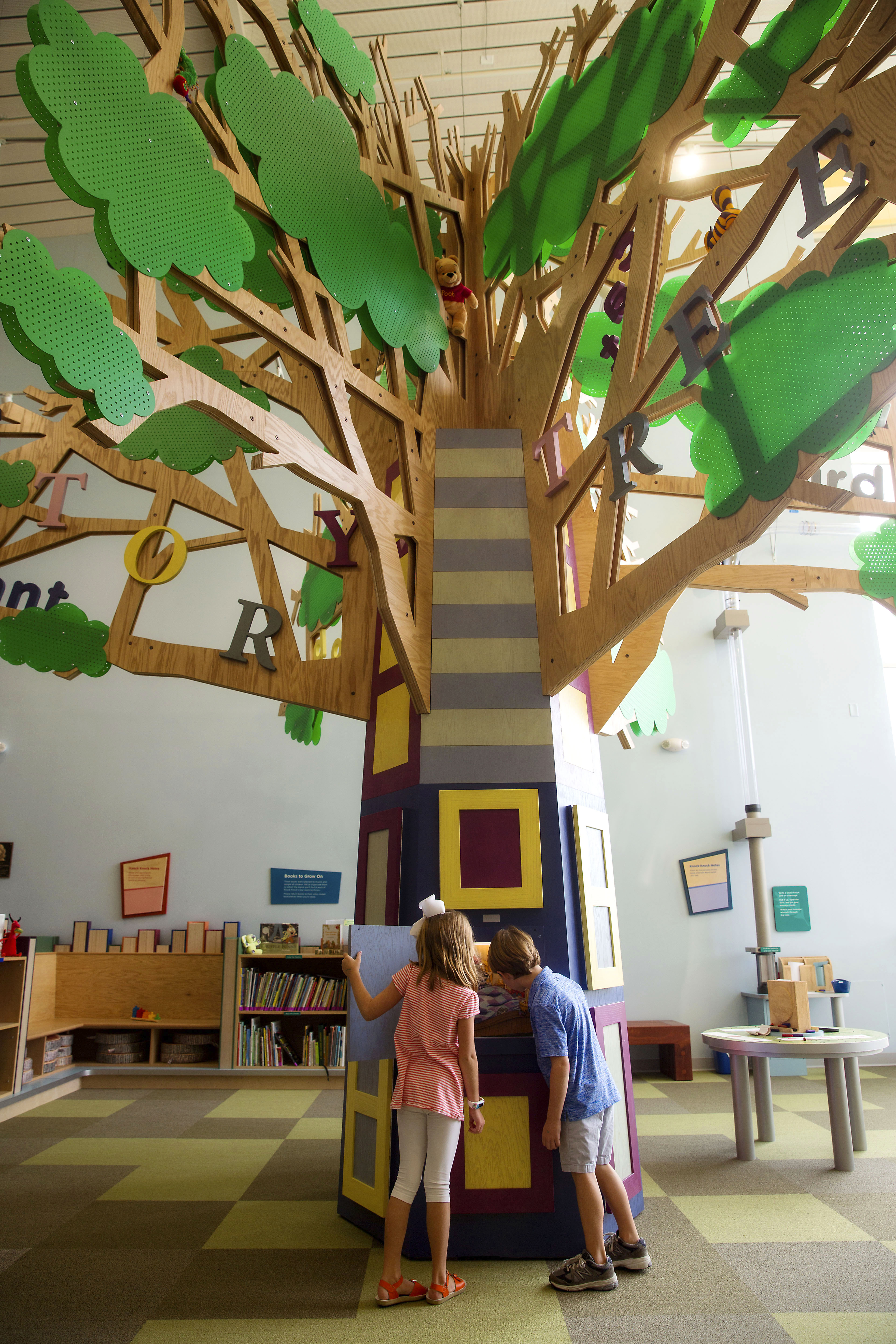 One of the first attractions families see once through the lobby is the life-size Story Tree, the centerpiece of the early literacy learning zone. Small doors adorning its trunk reveal secret messages that inspire children to look further throughout the exhibit for books and other items. Open one door, and it plays a line from Little Red Riding Hood and shows a picture of a bedbound Big Bad Wolf dressed as Grandma. Meanwhile, at the foot of the tree is a cloth sack containing the actual Little Red Riding Hood storybook and character puppets children can use to dramatize the plot. This zone also includes a "mail center" where kids can scribble notes—or tales of their own—and watch them zoom through a pneumatic tube maze overhead to the other side of the exhibit.
---
FOR ARTISTS AND INVENTORS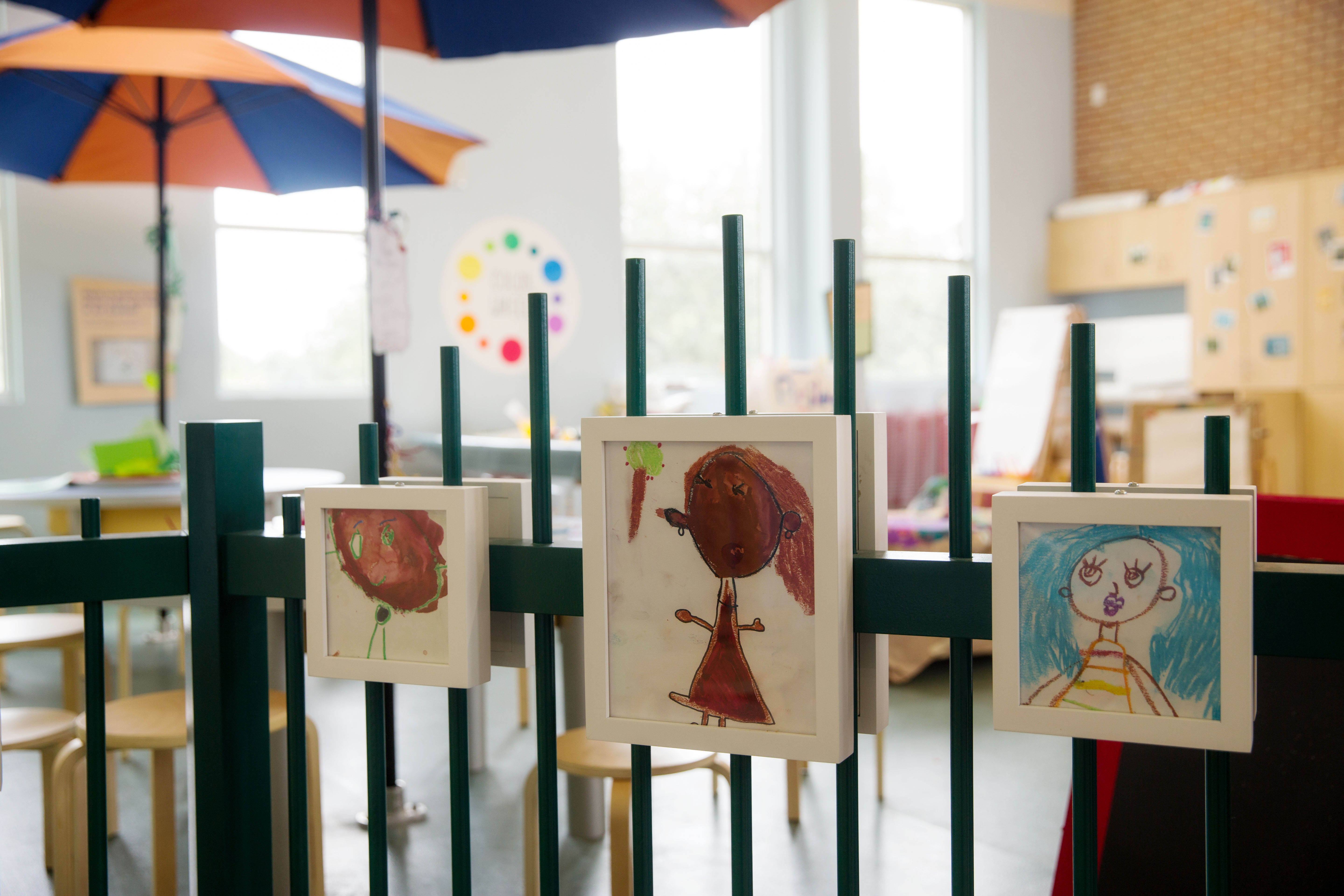 The cardboard tube "fence" surrounding the Art Garden learning zone is adorned with real-life self portraits drawn by local children. The portraits are deliberately diverse to showcase inclusion, a major part of the museum's mission. Inside the exhibit are interactive art activities appropriate for both individuals and groups. Museum Director of Marketing Erin Reynaud says families can expect to see regularly changing art activities. Adjacent to the space is the Knock Knock Maker Shop, where kids can extend their creative impulses to tinkering and invention.
---
STOCK THE PANTRY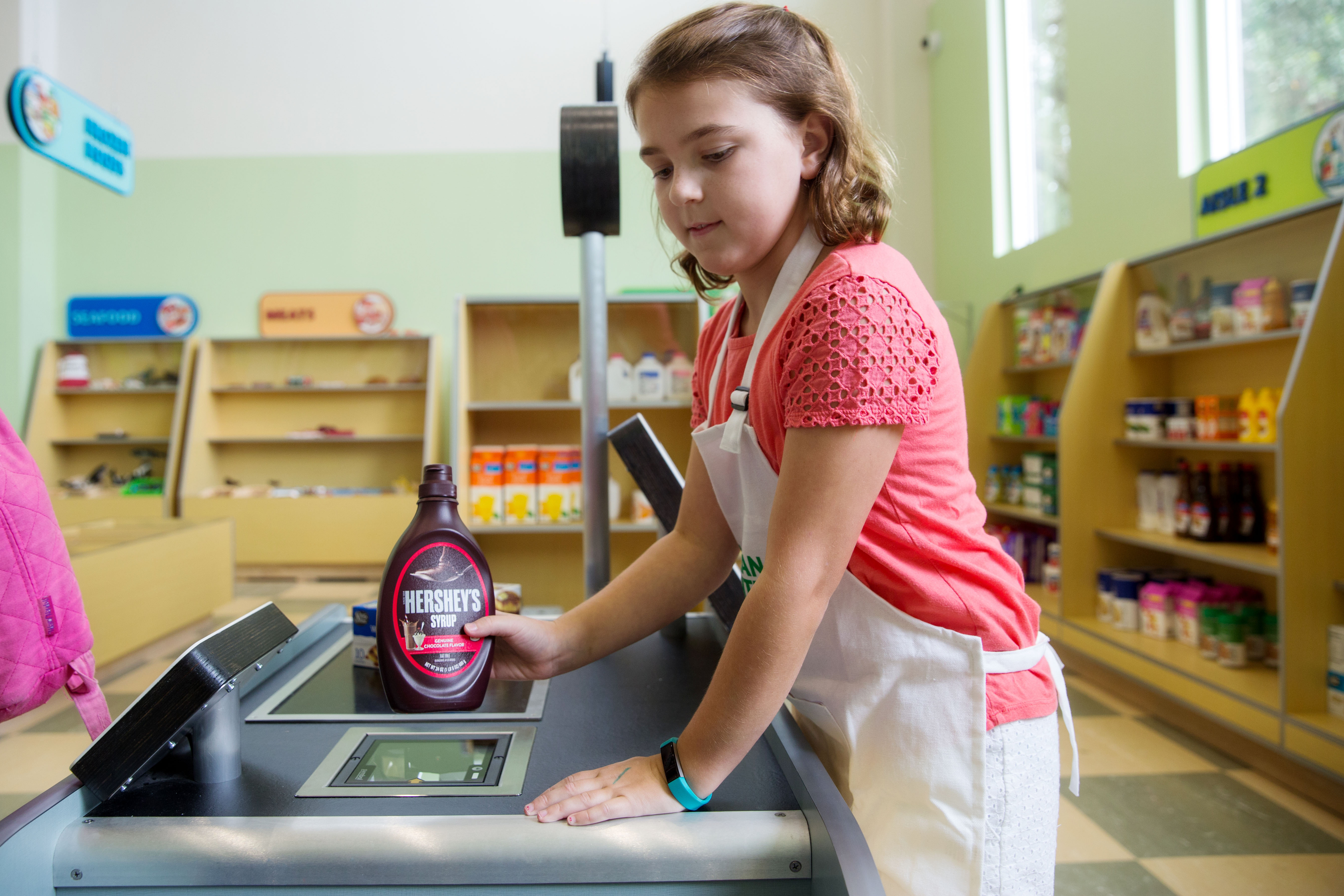 In Pelican Pantry, children can grocery shop, selecting everything from replicas of fresh produce and Louisiana seafood to freezer items and pantry staples. They can also "pay" for those items at checkout stands that include real computer-operated scanners. Healthy cooking maven Holly Clegg developed nutritious kid-friendly recipes and shopping lists for the exhibit. A child can fill a shopping list here in Pelican Pantry, then head next door to the I See Food Café to prepare the recipe.
---
NUMBERS GAME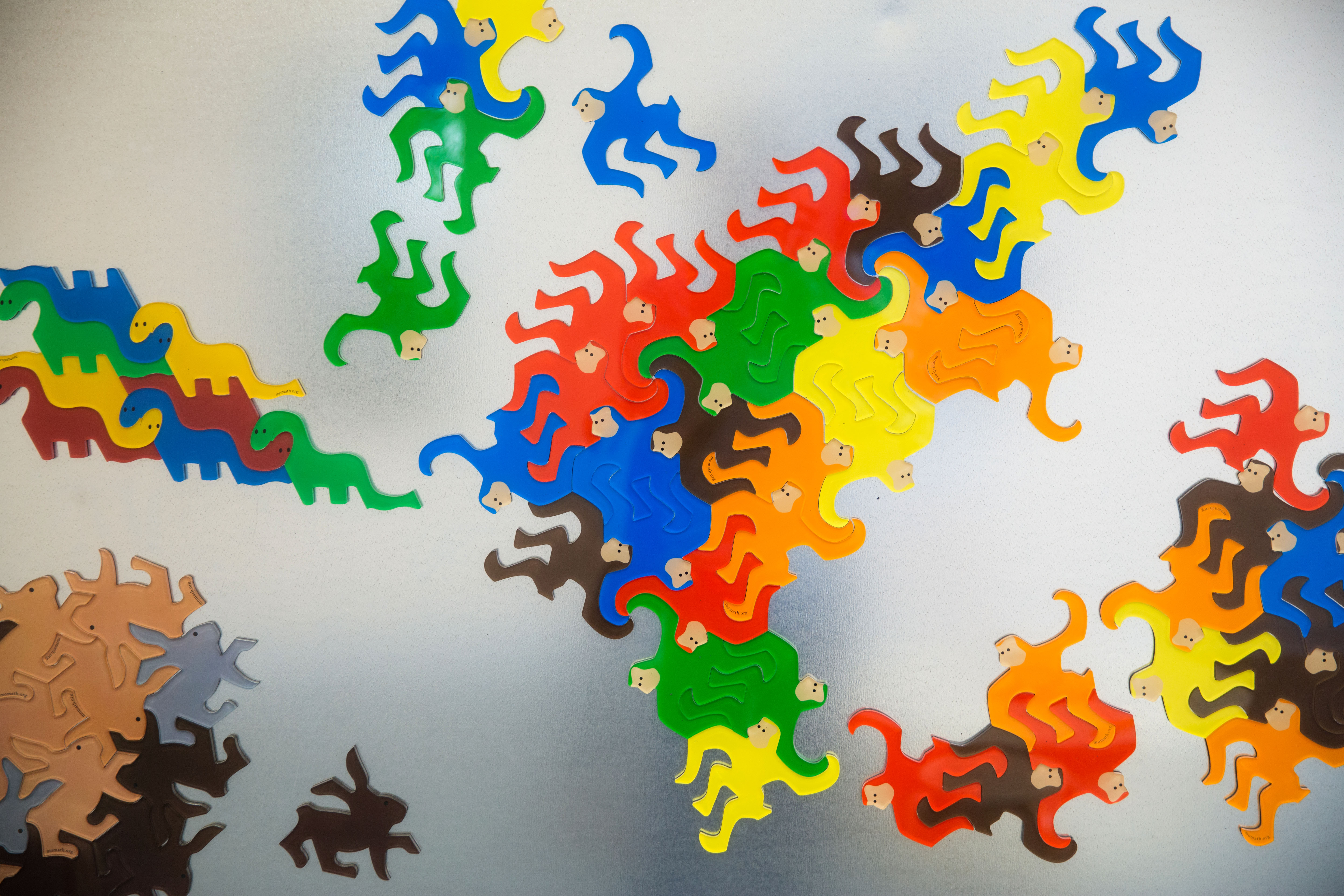 A wide variety of research-based math games, puzzles and other manipulatives occupy the Geaux Figure! Playhouse learning zone, where children begin to absorb math concepts they'll see later in life. Most of the materials in the exhibit were originally developed by the popular German museum Mathmatikum, which Knock Knock Education Committee Chairwoman and early childhood education expert Cate Heroman visited during Knock Knock's development. "There's a lot of deep math behind these fun puzzles and activities," Heroman says. "It's great to watch families work together to work them out." Knock Knock is currently the only museum in the United States to feature Mathmatikum's pioneering exhibits.
---
BUILDING BRIDGES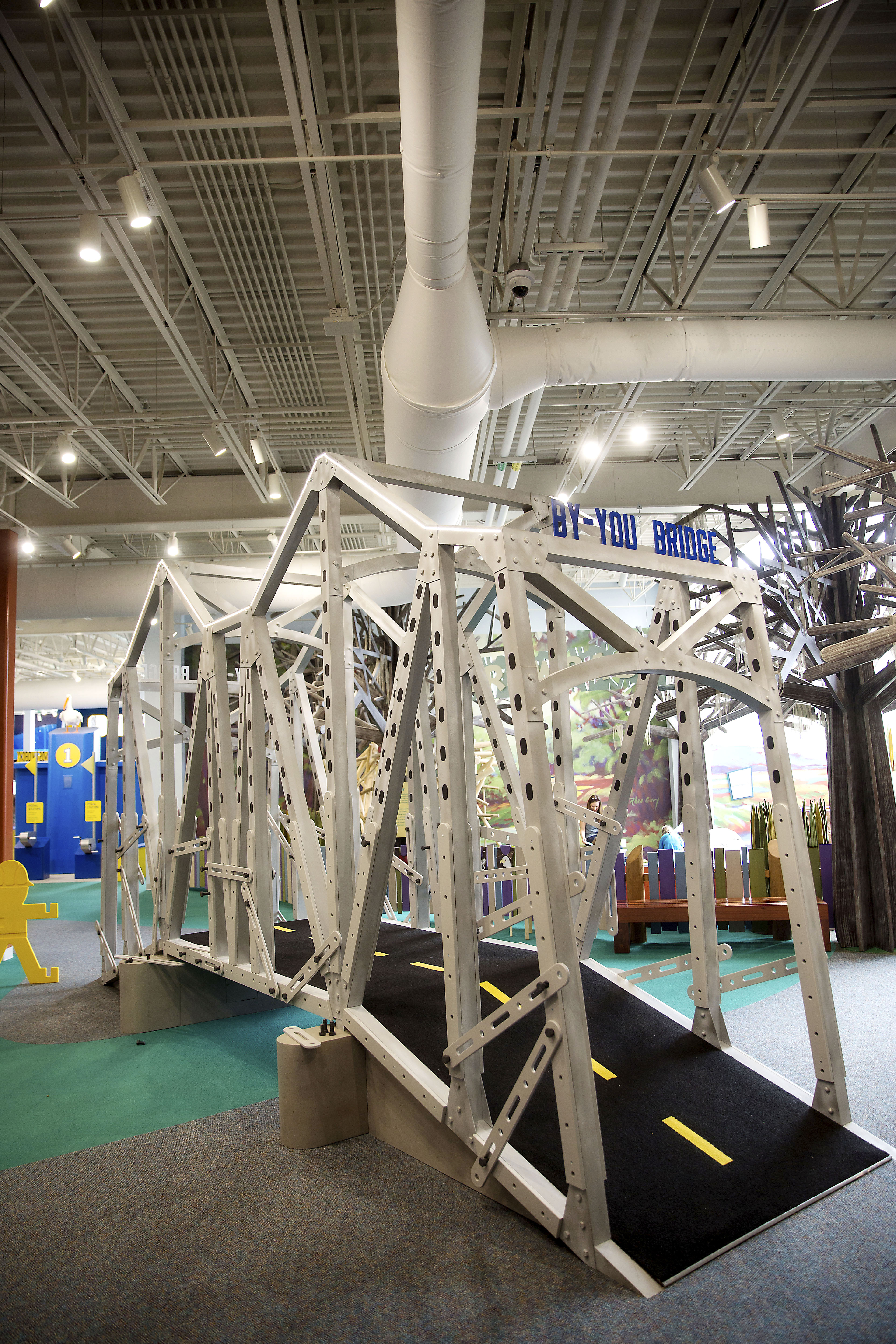 From the movie industry to swamp ecology to manufacturing, Louisiana's culture, economy and future workforce needs inform many of the exhibits. The By You Building learning zone is no exception. Within the space, kids get a sense of how structures are put together. In the center, a large bridge references the importance of crossing key waterways in Louisiana. Kids can traverse it and help further construct it by screwing on additional parts and pieces. It's adorned with lights mimicking those on the Mississippi River bridge between downtown Baton Rouge and Port Allen.
---
More about the museum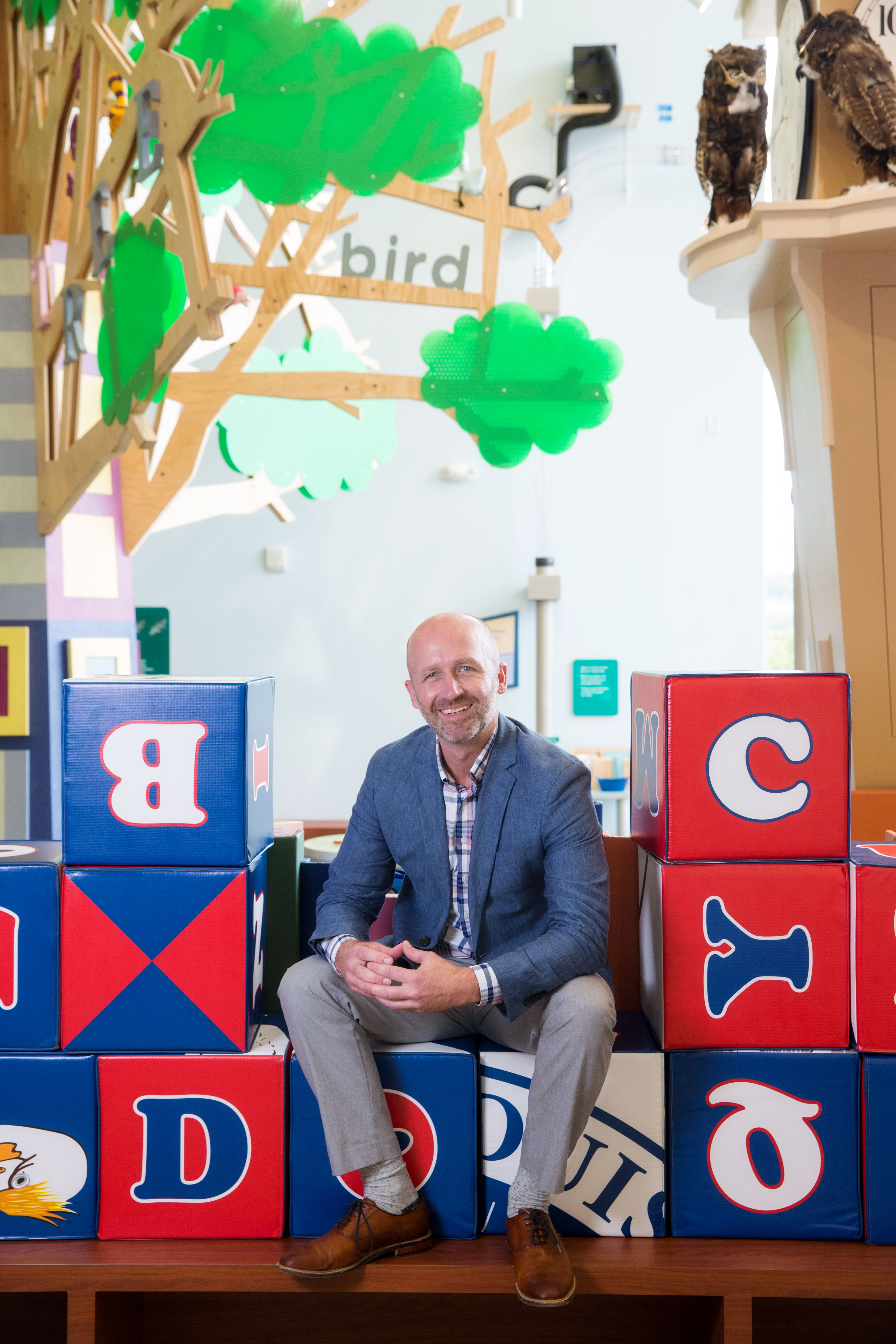 Knock Knock's research-based exhibits were designed by industry leader Cambridge Seven Associates in Massachusetts and were built by 1220 Exhibits in Nashville, which also made exhibits for the National World War II Museum in New Orleans. Each zone is equipped with quick and easy parent prompts to help kids get the most out of their visits.
For more information, visit knockknockmuseum.org. Check the museum's Facebook page for regular updates.
---
This article was originally published in the September 2017 issue of 225 Magazine.