Geaux Ride is going beyond downtown. In February, the social bike riding business will launch a free, monthly Wellness Tour aimed at reconnecting riders to the community while prioritizing mental health.
The Wellness Tours will be held on the first Thursday of every month, partnering with local council members, schools, churches and other community leaders and institutions to give bikers a chance to tour different neighborhoods and meet their fellow neighbors. Each month, the Wellness Tour will feature a new map and different guest bikers to represent the neighborhood being explored. 
It's all part of Geaux Ride's larger mission: healthy exercise, fun and peace of mind. Owner Charles Daniel points to studies that have shown biking just 30 minutes a day drastically reduces stress, anxiety and depression. Regular cycling is proven to increase cardiovascular fitness and muscle flexibility, improve joint mobility and posture, strengthen bones and many more benefits.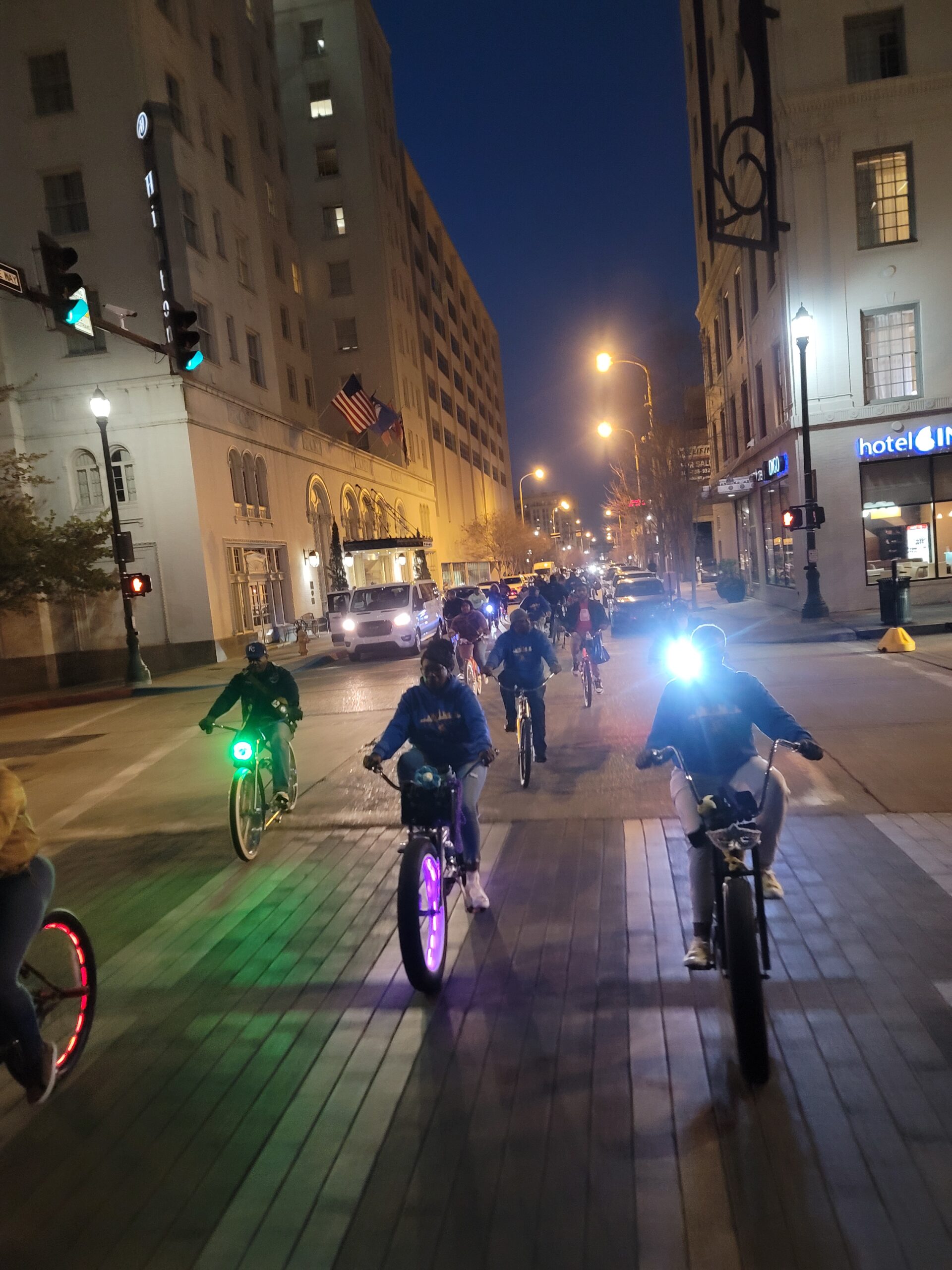 On the first tour—next Thursday, Feb. 2—riders will meet at Bordelon's Super-Save Pharmacy at 6:30 p.m. Bikes will glow in the dark and music will play as the tour takes off at 7 p.m., with the first stop at Glen Oaks High School. Daniel says community members, such as Councilman Darryl Hurst and community business owner Shon Griffin, will join the first tour. 
"This atmosphere is one of enjoyment," Daniel says. "You create your own space."
Participants are welcome to bring personal bikes or use one of 20 bikes that will be available for use. There is no maximum of guests allowed. Afterward, Geaux Ride will post the Wellness Tour maps on its website, so anyone can safely explore the neighborhoods by bike. 
"Clear your head and start to appreciate the beauty of the community you live in, start to create and foster a relationship with your neighbors," Daniel says.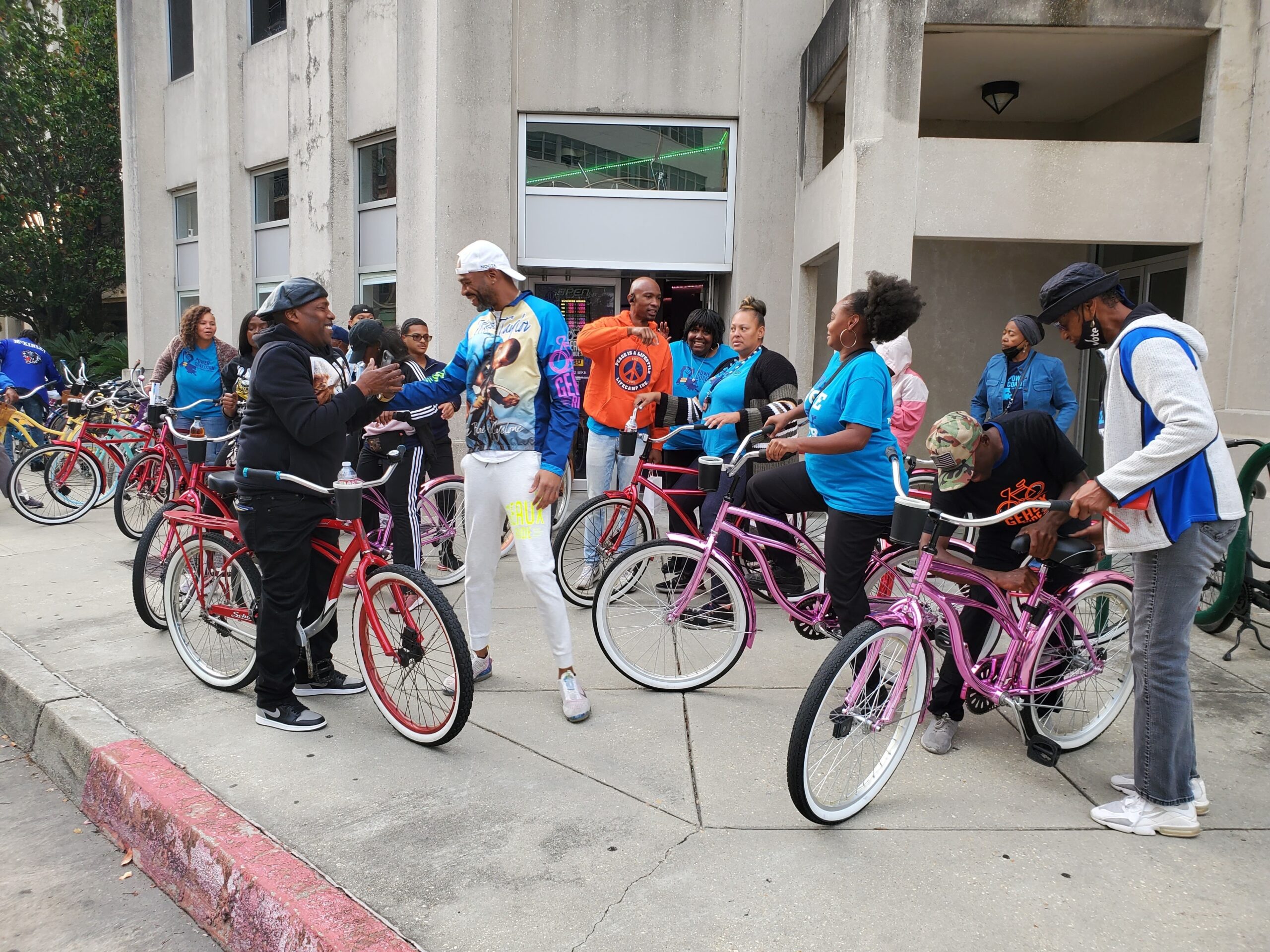 Geaux Ride started as a group of friends finding a release with bike rides through New Orleans. In 2016, Daniel opened Geaux Ride as a mobile business, and later launched its brick-and-mortar in downtown Baton Rouge in late 2019.
"It started as an outlet for me. I was working in corporate America," Daniel says. "The pressures of the job became a burden. … I just wanted a good, fun outlet where I could recenter, recharge and reset."

Now, visitors at its downtown headquarters are welcomed to rent bikes nearly any time and day of the week for self-guided tours, or join one if its many scheduled guided tours. During the cold months, between Dec. 1 to March 1, guided tours are hosted by appointment only. These tours are available for 2-30 people. Once the weather warms up, its scheduled Glow In The Dark Bicycle Tours, Downtown Bar Tours, and Free Weekly Social Bike Rides will be back.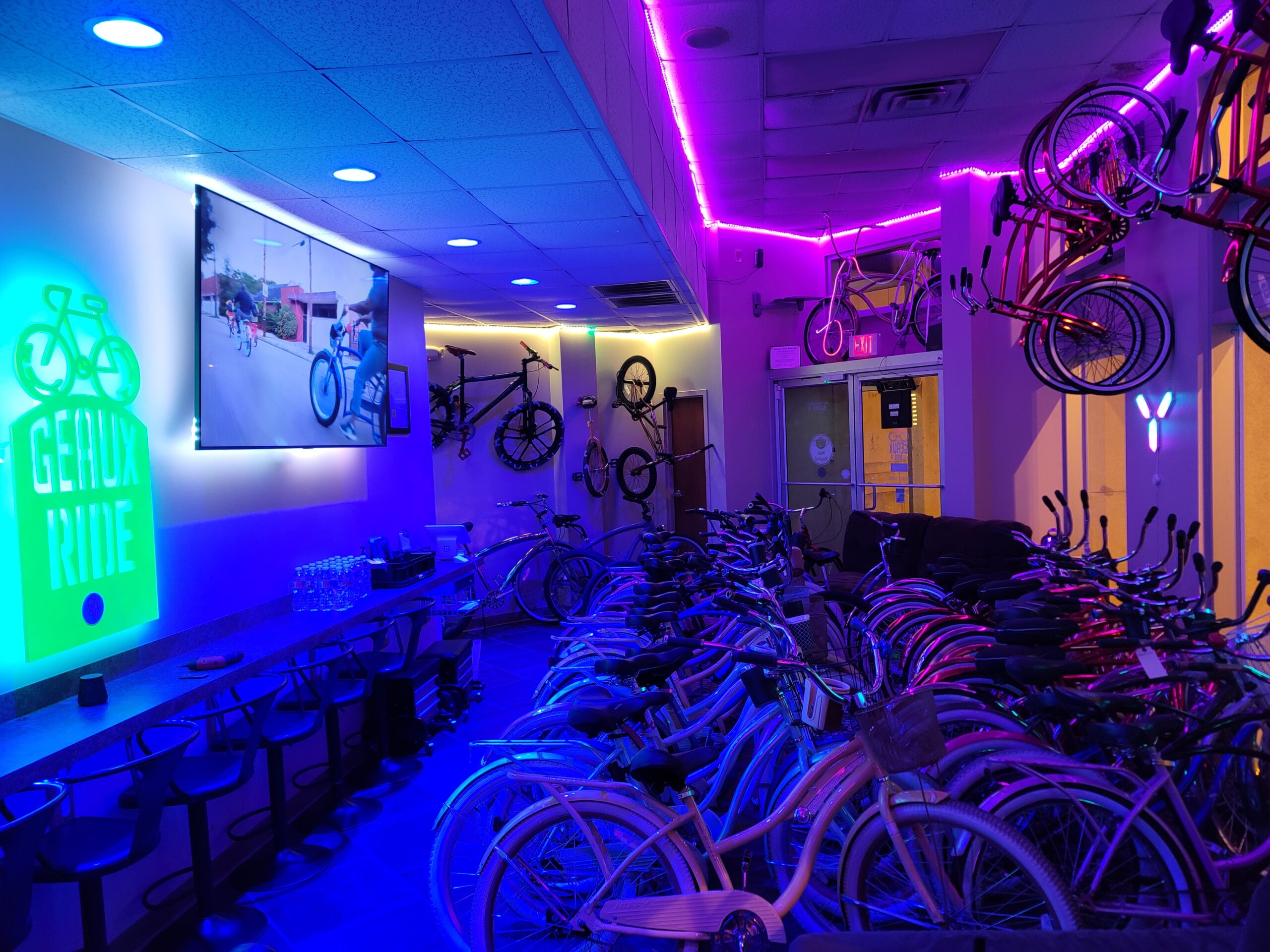 And in recent times, the business has expanded beyond bike tours. The downtown space is often turned into an art studio for its Glow In The Dark Painting, Mommy and Me Paint Classes, Happy Hour Paint Class, Paint Pinot & Patron Class and more. It is available to rent out for private parties as well. Geaux Ride is now on track to launch a gaming lab in the near future. Those interested in utilizing this space can take a survey to voice your opinion on the set up of the lab.
"Anything to create wellness and relief," Daniel says. "We want to give people that outlet outside of the normal things offered in Baton Rouge."
If you'd like Geaux Ride to host a Wellness Tour in your area, complete the Wellness Event Request Form. Visit its website to explore its event options and follow its Instagram page for updates on scheduled tours.  
Geaux Ride is open on Sunday through Thursday from 7 a.m. to midnight and on Friday and Saturday from 7-2 a.m. It is at 521 Third St., Suite A.