Since moving to Louisiana in 2011, actor, director and singer John Schneider has made no secret of his enthusiasm for the Bayou State, developing an affinity for spots like El Rio Grande restaurant in Baton Rouge and Port Allen Bakery and creating his one-stop-shop John Schneider Studios at his home on the Tickfaw River in Holden.
But Schneider's Louisiana bona fides become that much more legit this weekend when he rides as king of the Spanish Town Mardi Gras parade.
"I'm excited," says Schneider, best known for playing Bo Duke on The Dukes of Hazzard. "I've wanted to go to the parade since I moved to Louisiana, but the schedule hadn't worked out, so this is great. I'll be going in high style."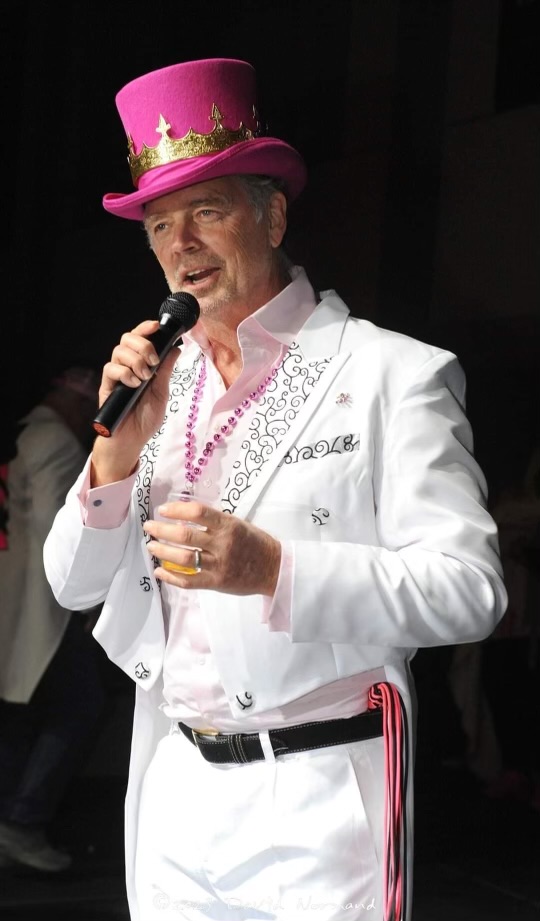 To some extent, the reference to high style is in jest, since Spanish Town's storied event eschews the pomp and finery embraced by other Louisiana Carnival krewes. The Preservation of Lagniappe in Louisiana has organized the Spanish Town parade since 1981 and been firm in its commitment to make its own rules. Adult-themed floats are the norm. The pink flamingo is the mascot. And traditions include "flocking" the LSU Lakes with large wooden flamingo cut-outs, a practice that started decades back in the Capitol Lakes. 
"We're not like other parades, where you're going to see over-the-top royalty," says volunteer Jason Broussard. "This is about coming as you are and having fun."
About 200,000 spectators are expected to attend the event, known for poking fun at current events and politicians. The 2023 theme is "Man I Love Flamingoes," but each float tells its own story and is decorated by an independent krewe that works months ahead to construct clever sets awash in uncensored quips.
Schneider says he plans to wear a white tux, pink top hat and sneakers for comfort, and adds that his lead float will be "Dukes related," with "an 01 involved and maybe an orange flamingo or two."
"01" refers to the souped-up orange Dodge Charger nicknamed the General Lee that figured prominently in The Dukes of Hazzard. Schneider says he's hoping his singer-actress wife, Brusly native and former Hollywood producer Alicia Allain, will be well enough to join him. Allain has been battling cancer for the last few years. But if not, he says plans to bring a large picture of her.
"If Alicia is not going to be there, I'm going to be displaying (her picture) so my pictures as king wind up with 'my smile' by my side," he says.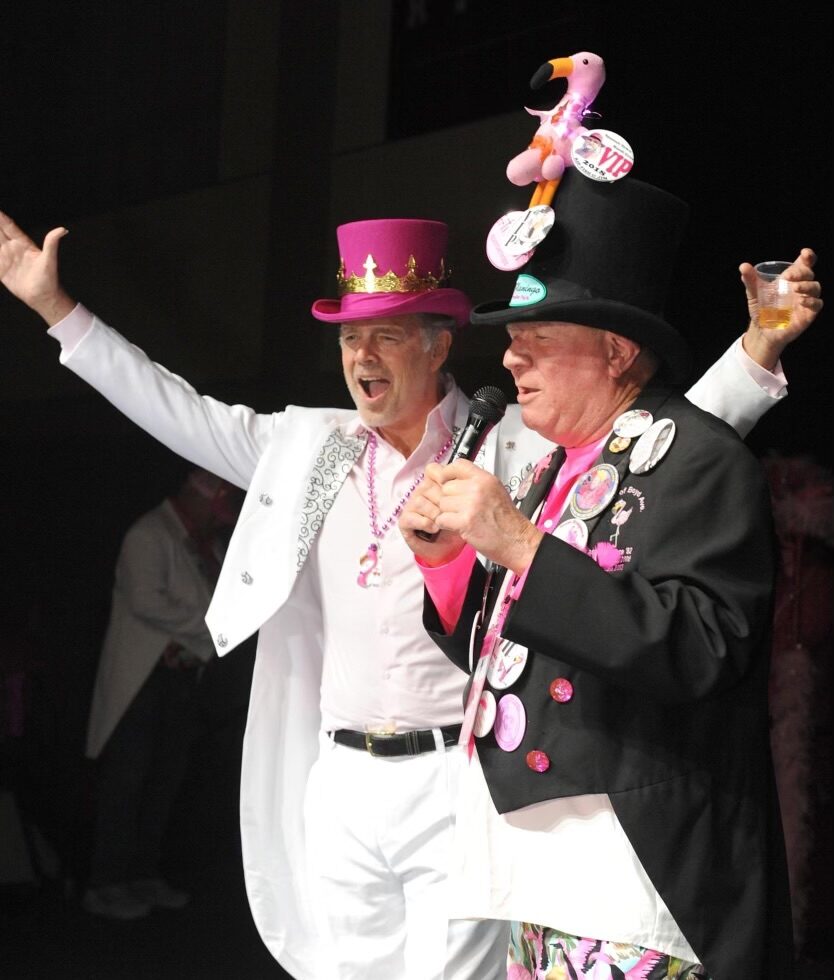 The Spanish Town parade isn't Schneider's first experience with a high-profile Louisiana Carnival event. In 2014, he and Quentin Tarantino served as celebrity monarchs in the Krewe of Orpheus parade in New Orleans. Building on that experience, he says he's been thinking about his bead-tossing strategy.
"Bigger beads are easier for the crowd to see and you're less likely to hit anybody in the forehead," he jokes. "I'm going to throw short and make people reach for them. This week, I'll be practicing throwing playing cards into a hat or something."
Schneider says his friendship with Raul Urdiales, owner of El Rio Grande and Spanish Town king in 2022, led to the invitation to serve as the 2023 king.
"All roads lead to El Rio Grande," Schneider says. "That's where the float is going to be put together."
Longtime Spanish Town parade volunteer Jeanette Player is this year's queen, and Grand Marshals are John Paul and Rachael Welther.
The Spanish Town Mardi Gras parade rolls on Saturday, Feb. 18, beginning on Spanish Town Road, concluding at River Road and North Street.