---
Rows of heavy bags sway gently as gloved hands deliver rhythmic, one-two punches.
But it's not beefy boxers doing the pounding.
A room full of regular folks are taking shots, exorcizing the day's demons while pushing their physical limits in an intense, total body workout. And boxing isn't all that's offered here. After several minutes on the bags, class members head for a series of isometric stations that also improve cardio and build strength.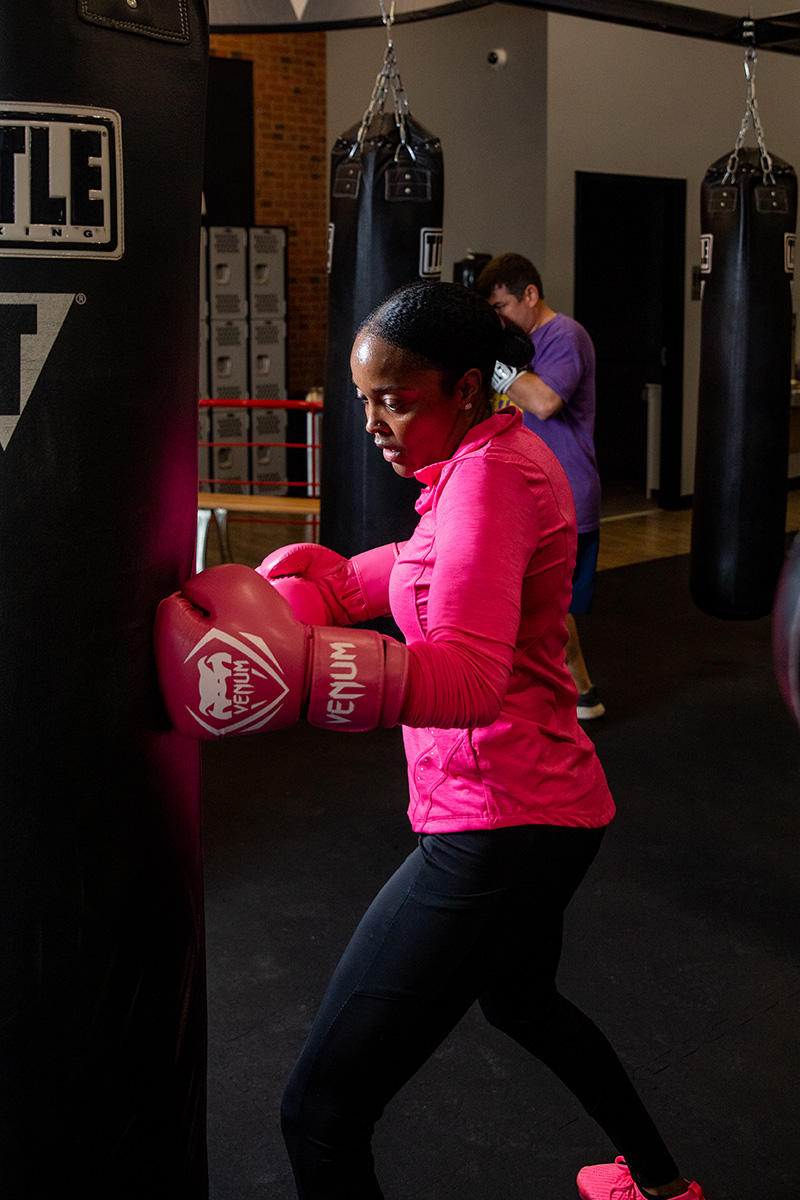 Part of the boutique gym boom that's swept the nation, fitness boxing— like the kind offered here at TITLE Boxing Club Baton Rouge—has become wildly popular. Toss out images of face-saving headgear and bulging mouthpieces; no-contact fitness boxing is designed to be fun as well as welcoming to newbies. The majority of TITLE Baton Rouge's members are women between the ages of 25 and 45, owner Lance LaMotte says.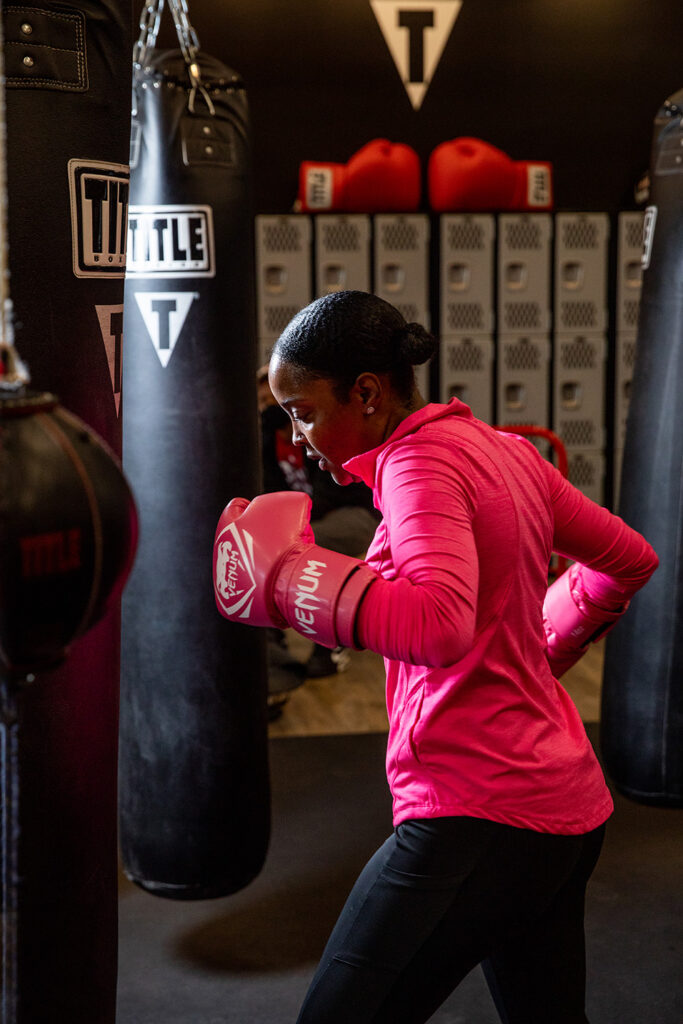 "You don't have to have any kind of boxing experience when you walk through the door," he adds. "Our instructors meet you where you are, and you get great benefits no matter your fitness level."
LaMotte, a Baton Rouge cardiologist, and his wife, Kim, an attorney, opened the TITLE Baton Rouge franchise in Long Farm in September 2020. Their decision was inspired by a fitness boxing class Lance took while the two were on vacation.
"I like to workout whenever we travel," LaMotte says. "And when I took this boxing class, I immediately noticed the difference from other forms of exercise. It was a total body workout like nothing I'd ever done. I said, 'This is it."
Opening a side business in the fitness space had long been a personal dream for LaMotte, who gets up every day at 4 a.m. to exercise before seeing patients.
Performing basic boxing drills, like punching the heavy bag on quick feet, delivers an all-around workout that trims the core and improves agility and balance, he says.   
Fitness boxing has another upside, LaMotte adds. It's shown to be of benefit to those with Parkinson's Disease. TITLE even offers a special class for Parkinson's patients.
---
This article was originally published in the March 2022 issue of 225 magazine.