Get your momma and them, and head to Tin Roof Brewing Co. this weekend for an outdoor market and exclusive beer releases. Tin Roof's Mother's Day Farmers Market this Saturday, May 13, debuts four new beers, a delicious lineup from the brewery's food truck, live music and more. 
Though Father's Day is usually a popular day for breweries, Tin Roof's marketing and events coordinator Mandy Underwood says she wanted to organize a Mother's Day event at the brewery because women love beer, too. After all, Tin Roof has a female COO and brewer, along with Underwood.
"I know there is kind of this prevalent idea that women don't drink a lot of beer, but I don't find that necessarily to be true. Especially when you come to a tap room, because you have so many things," Underwood says. "They might not sit down at home and drink a domestic beer out of a bottle. But here, if they see a strawberry lemon sour, they might like it because it's so different."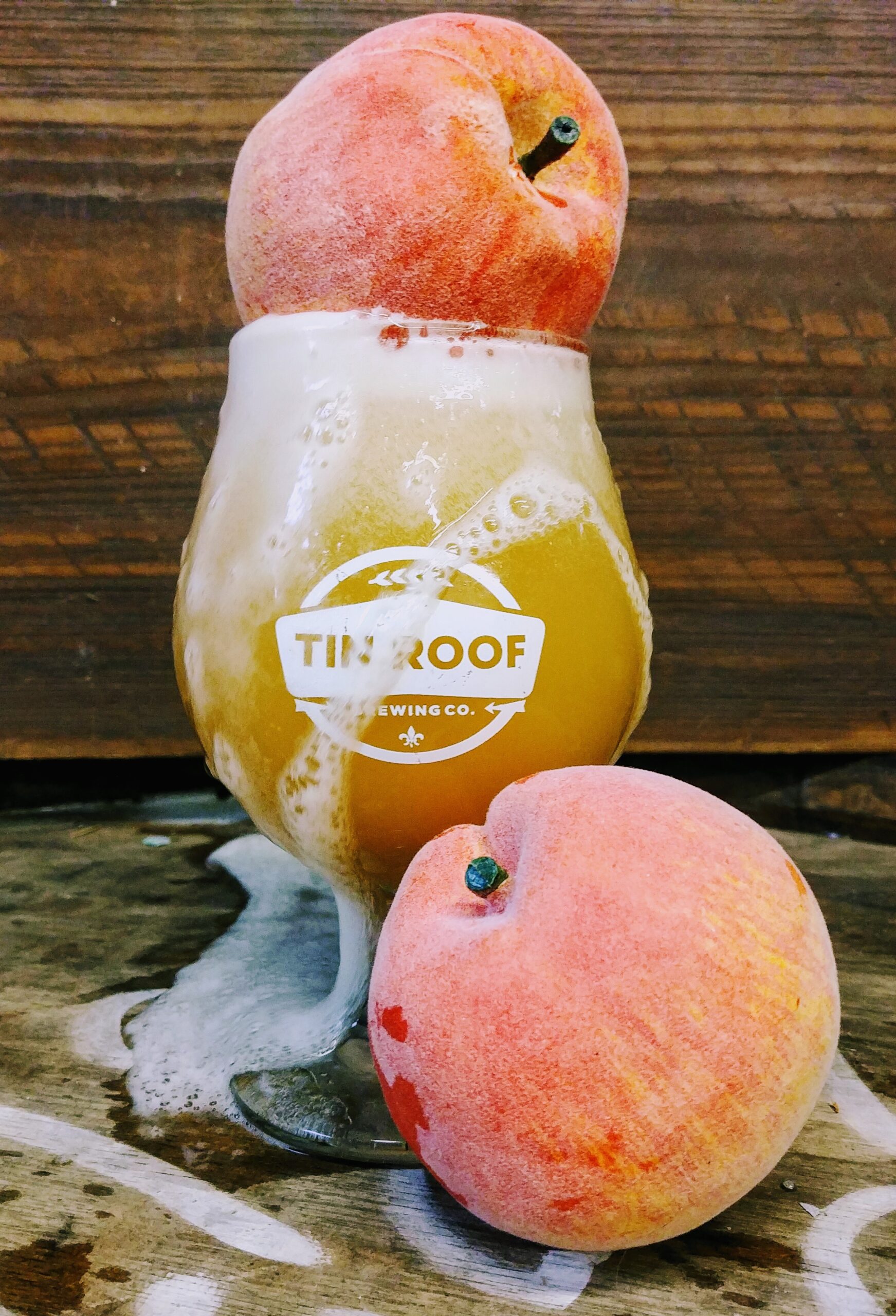 The event will feature eight artists and makers selling a variety of products such as spices, soy candles, fresh fruit juices and more. Underwood says she is still accepting vendors up until the day of the event and hopes the market allows attendees to shop at their leisure or find some last-minute gifts for Mother's Day. 
"It gives the vendors exposure to people they might not come in contact with all the time at their routine markets," Underwood explains. "Then, it gives us a little something extra to say, 'Hey, this is going on if you want to bring your kids and your mom out and walk around, try some of this and try some of that.'"
Of course, no event at Tin Roof would be complete without cold beer, and this event features four new brews, which Underwood and Tin Roof brewers playfully refer to as a "beer bonanza." The beers will play into the fresh produce and farmers market theme with notes of fruits and berries. 
The beer drop will feature one new canned brew called Holy Trinity DIPA, a double IPA made with three different hops. There will also be Fruit Stand Sours with flavors like Apricot Peach, Blueberry Raspberry and Strawberry Lemon that will be on-tap only for the special day. 
To complement the new drinks, Tin Roof's new food truck, The Outpost, will have a few featured dishes with fruity elements. Specialty menu items include two salads topped with fresh berries and drizzled with light vinaigrettes and a pulled pork sandwich with a peach reduction sauce. 
Along with food, drinks and shopping opportunities, there will also be a live acoustic set from the local band Electric Rendezvous on the deck. 
Underwood has been planning this event for some time but says it has evolved to a relaxed outdoor market with vendors selling produce or produce byproducts.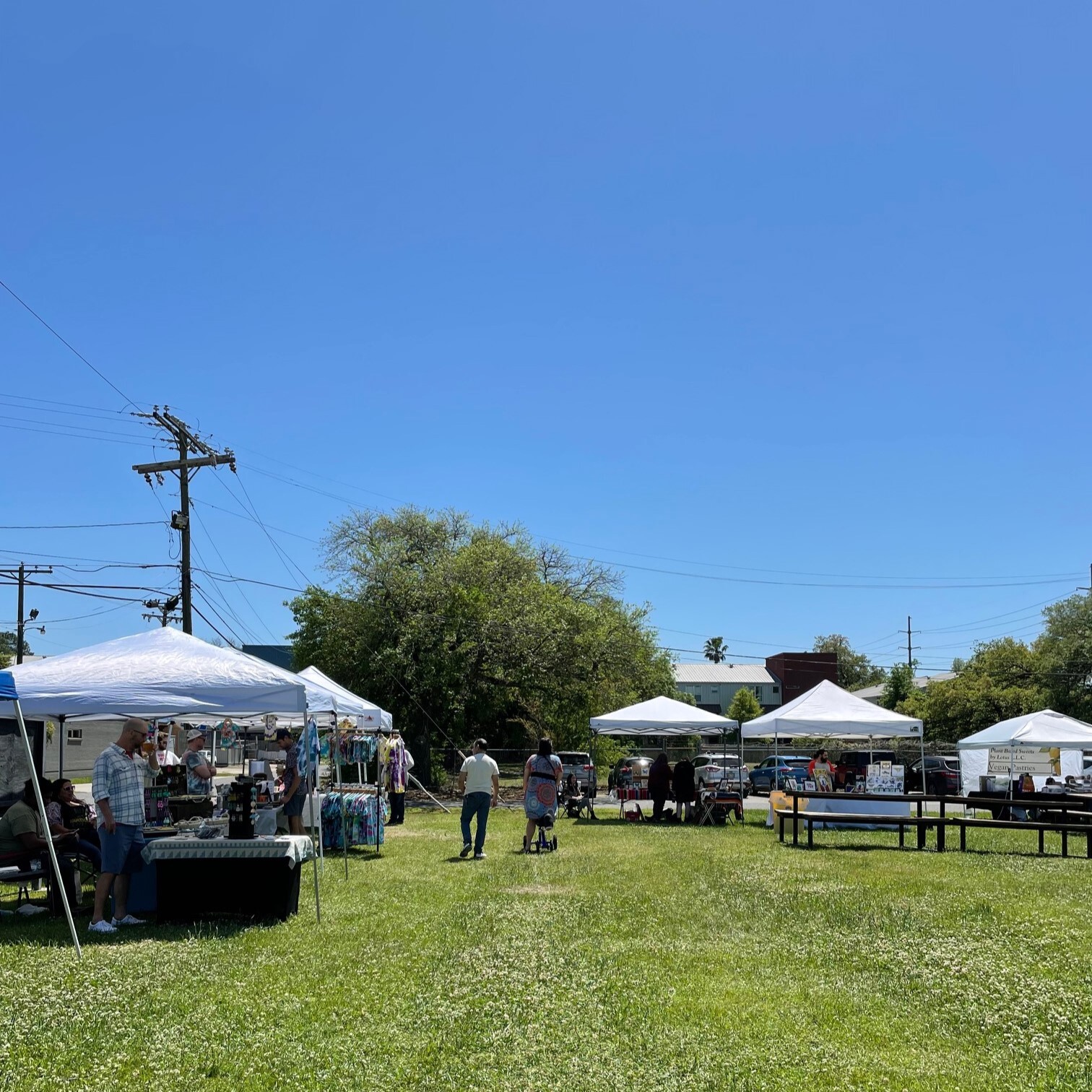 Initially, she tried to organize a farmers market complete with vendors selling fresh food products, but found that most of the interested vendors had tighter schedules than she imagined. The event date is the day after Hot Art Cool Nights and only a few hours after the weekly Red Stick Farmers Market, so most of her potential sellers either wouldn't have enough product or wouldn't have enough time to accommodate another market. So she shifted gears and welcomed artists and those who sell consumable products. 
"I'm really happy with what we ended up with," Underwood says. "The vision just changed."
Since Tin Roof is a family-friendly business, Underwood encourages all ages to come for a special day where no reservation is needed.   
Tin Roof's Mother's Day Farmers Market is this Saturday, May 13, from noon until 5 p.m. Sign up to be a vendor at the market here. Tin Roof is at 1624 Wyoming St.