With the Baton Rouge Blues Festival just around the corner, the East Baton Rouge Library is simultaneously set to spill the secrets of the genre's rich history in Louisiana.
This year's One Book One Community reading program encourages local readers to connect through discussion of Chris Thomas King's The Blues: The Authentic Narrative of My Music and Culture. Starting this Sunday, March 19, the series will kickoff several meetups that are free and open to the public. Events will continue throughout April.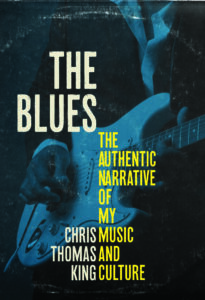 Through more than 10 years of research, King's book provides support for the argument that the blues originated in New Orleans, not Mississippi. King also dives into his personal experience with music and growing up with his father, the late Baton Rouge blues musician, Tabby Thomas.
King has received numerous awards, including an Album of the Year Grammy and an Album of the Year Country Music Award. He played a bluesman in the movie  O Brother Where Art Thou and has inspired a new generation of musicians with cover songs by blues legend Buddy Guy and others.  
"The blues (genre) was born in Louisiana, not Mississippi," says Jessica McDaniel, the community programming and outreach librarian of EBRPL. "This is a way to explore resources that support that argument. The historical narrative shows its sophisticated and cosmopolitan origin, and that's very important for our identity."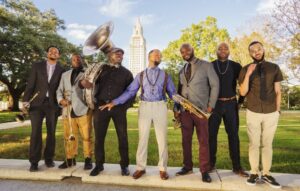 Everyone—not just those who love to read—is invited to explore how the blues evolved while enjoying food and refreshments, live music, crafts and more at the Kickoff Party on Sunday, March 19, 4-6 p.m. at the Main Library at Goodwood. King will make a special author appearance, while live music by The Michael Foster Project fills the air. Participants will have an opportunity to buy an autographed book by King and mingle with like-minded neighbors. 
"Everyone's feet will be stomping," says Mary Stein, assistant library director of EBRPL. "You don't have to be old to enjoy the blues."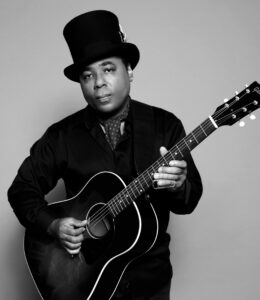 Upcoming events will include open book discussions, musical performances, lectures and presentations, film screenings and more appearances by the author. Stein says while it is encouraged, there's no test on how much of the book participants actually read—the One Book One Community is more about uniting the Capitol City through positive, shared experiences. 
"Music can be such a wonderful uniter," Stein says. "The blues has a historical connection to Baton Rouge, and hopefully by the end of this series, they will all know about it."
The Blues: The Authentic Narrative of My Music and Culture was chosen with considerable thought. More often than not, the library team ponders on the year's selected book for nearly six months before unveiling it with the series announcement. Stein says library staff members consider relevance, impact and recommendations, but not the intermittent bribes. 
This year's book is available for check-out through EBRPL in print or as an e-audiobook or audio CD. It is also available on the Libby app and will be sold at many of the series events. And since The Blues: The Authentic Narrative of My Music and Culture is geared towards adult readers, EBRPL suggests alternative books that give kids and teens the tools to partake in the series.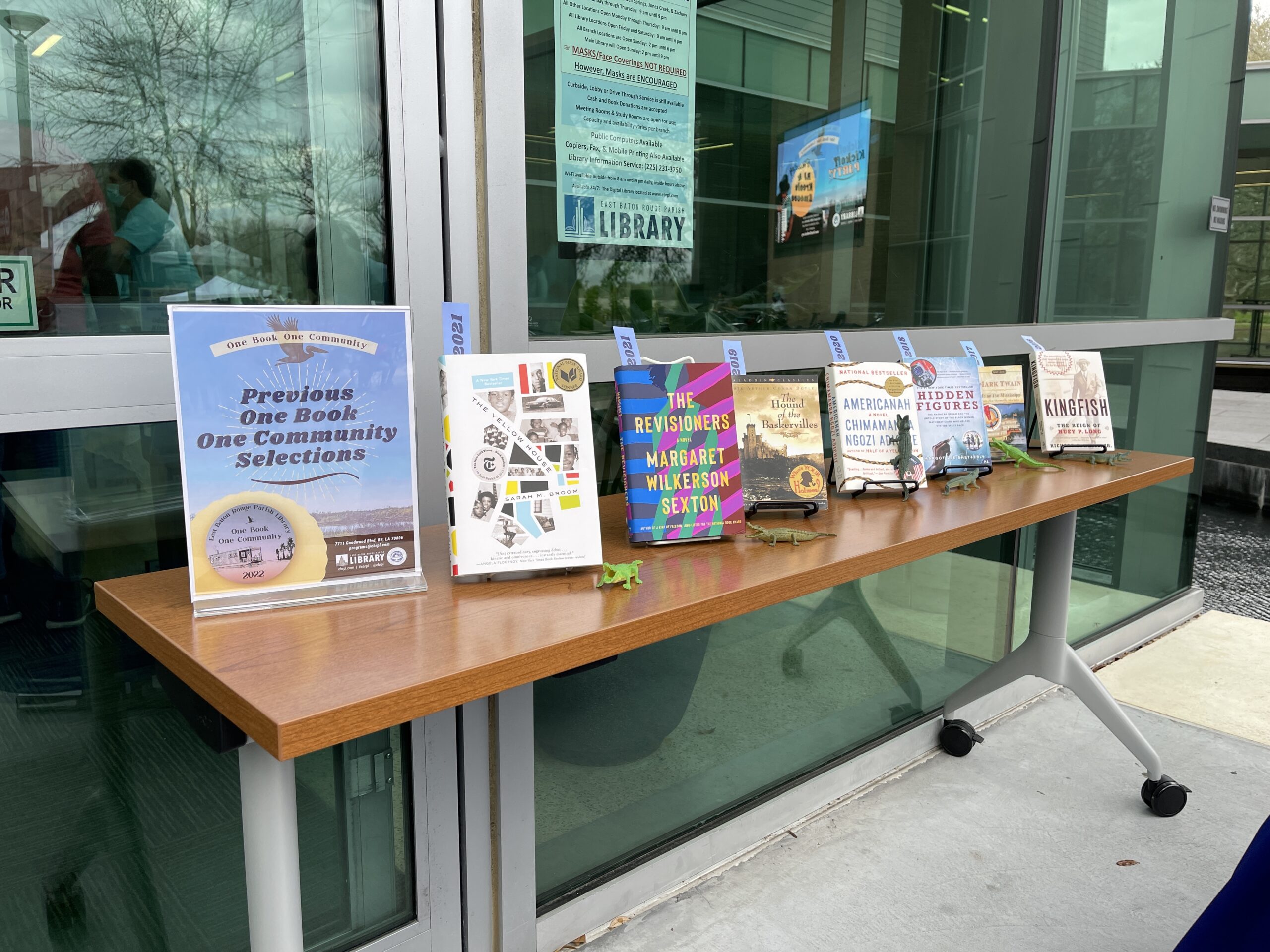 The library team says last year's One Book One Community book, Atchafalaya Houseboat by Gwen Roland, was the leading pick in its charts and is still frequently checked out. 
"It's a gift that keeps on giving," Stein says. "Our goal is to grow a culture of reading in the community and have people engage."
---
The 2023 One Book One Community events schedule
See a list of scheduled events below and check out ReadOneBook.org for additional series events at the library branches.
• Thursday, March 30: Open Book Discussion: The Blues and Blues Music History
• Sunday, April 2: Musical Performances: Jonathon "Boogie" Long at the Library
• Tuesday, April 4: A Talk with Lloyd "Teddy" Johnson of Teddy's Juke Joint
• Saturday, April 15: Film Screenings: The Original King Bee Documentary Screening with Johnny Palazzotto
• Sunday, April 16: Huey "Piano" Smith and the Rocking Pneumonia Blues by John Wirt
• Wednesday, April 19: The History of Jazz & Blues with Eric Baskin of BRCC
• Saturday, April 29 : Author Talk with The Blues Author Chris Thomas King