---
IN LIVING COLOR
For Of Moving Colors, dance has always been about more than dancing
Garland Goodwin Wilson can count to eight in 12 different languages.
She spent her 20s dancing across 23 countries in South America, Europe and Asia, where she participated in short-term mission trips and cultural arts exchanges.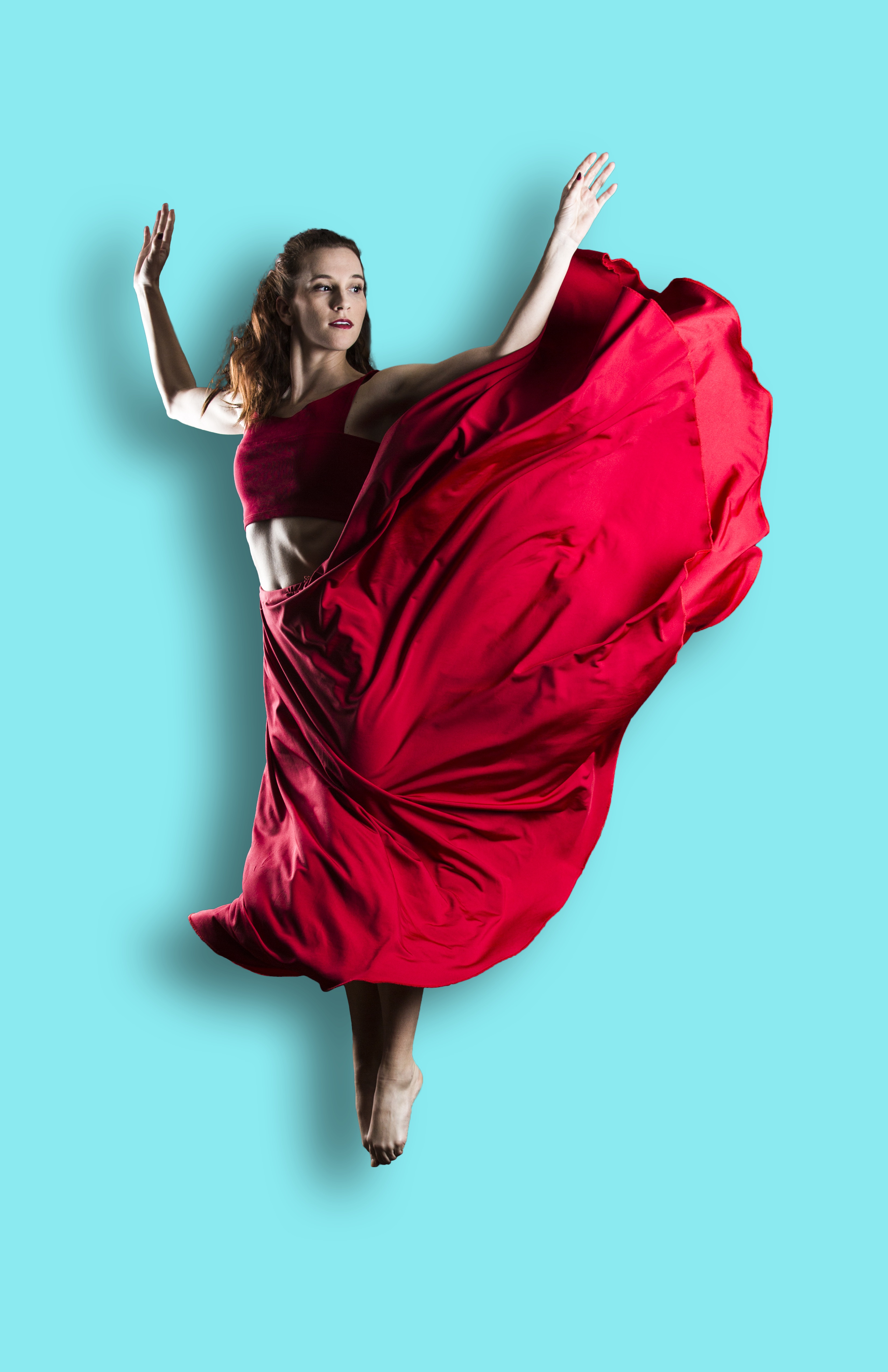 She learned the words for "5, 6, 7, 8" in each place for her dance routines.
But numbers weren't the only thing she learned to translate. Those early experiences globetrotting taught her how transformative art could be when used to send a message.
"I don't want to be a dancer who can only talk about dance," she says. "I want to talk about life."
Wilson is now firmly planted in Baton Rouge, where she has been Of Moving Colors' artistic director for the past 20 years.
Here, Wilson has incorporated some of her life's most powerful memories into Of Moving Colors shows. Teaching dance to amputees in Cambodia inspired the 2009 show, Longitude. In one piece, several dancers either didn't use their arms or their legs for several minutes.
In 2012, she and her team dedicated their show Pink to another cause: the fight against breast cancer. They got standing ovations at every performance.
More recently, 2016's The Four Seasons and 2017's The Tempest reflected the local struggles following the August 2016 floods.
In The Tempest, Of Moving Colors partnered with Baton Rouge Symphony Orchestra's chamber players and Forward Arts' Chancelier "Xero" Skidmore for spoken-word poetry. Wilson calls the "mammoth" show one of her proudest productions.
It's an ode to one of the more recent lessons she has learned about art.
"When I was younger, I used to be inspired by other dancers," she says. "Now, I'm inspired by other forms of art."
A painting or a poem might give her an idea for a show. Sitting in a coffee shop today, she can't stop talking about a recent story in Departures magazine about "artivists." The story and its visuals are her latest inspirations, and she loves the idea of artists as activists.
Dressed in a printed blouse and an armful of rainbow-colored bangles that jingle as she speaks, Wilson is as colorful as the dance shows she orchestrates.
It's her job to lead Of Moving Colors' 15 part-time dancers. They work at least 15 hours a week, often balancing dance with full-time jobs.
"It's a huge commitment," Wilson says. "They give so much of their flexible time."
But for her, the key to motivating the performers is getting them to believe their work is meaningful.
"It's as simple as knowing you are part of creating something important, creative and beautiful."
ofmovingcolors.org
WATCH THEM PERFORM
Catch OMC performing an excerpt from Nevermore during the Louisiana Art & Science Museum's Art After Hours program Nov. 2, or join them at the Manship Theatre Jan. 26-27 for "Kick it Out… With Love."
—JENNIFER TORMO
---
BATON ROUGE BALLET THEATRE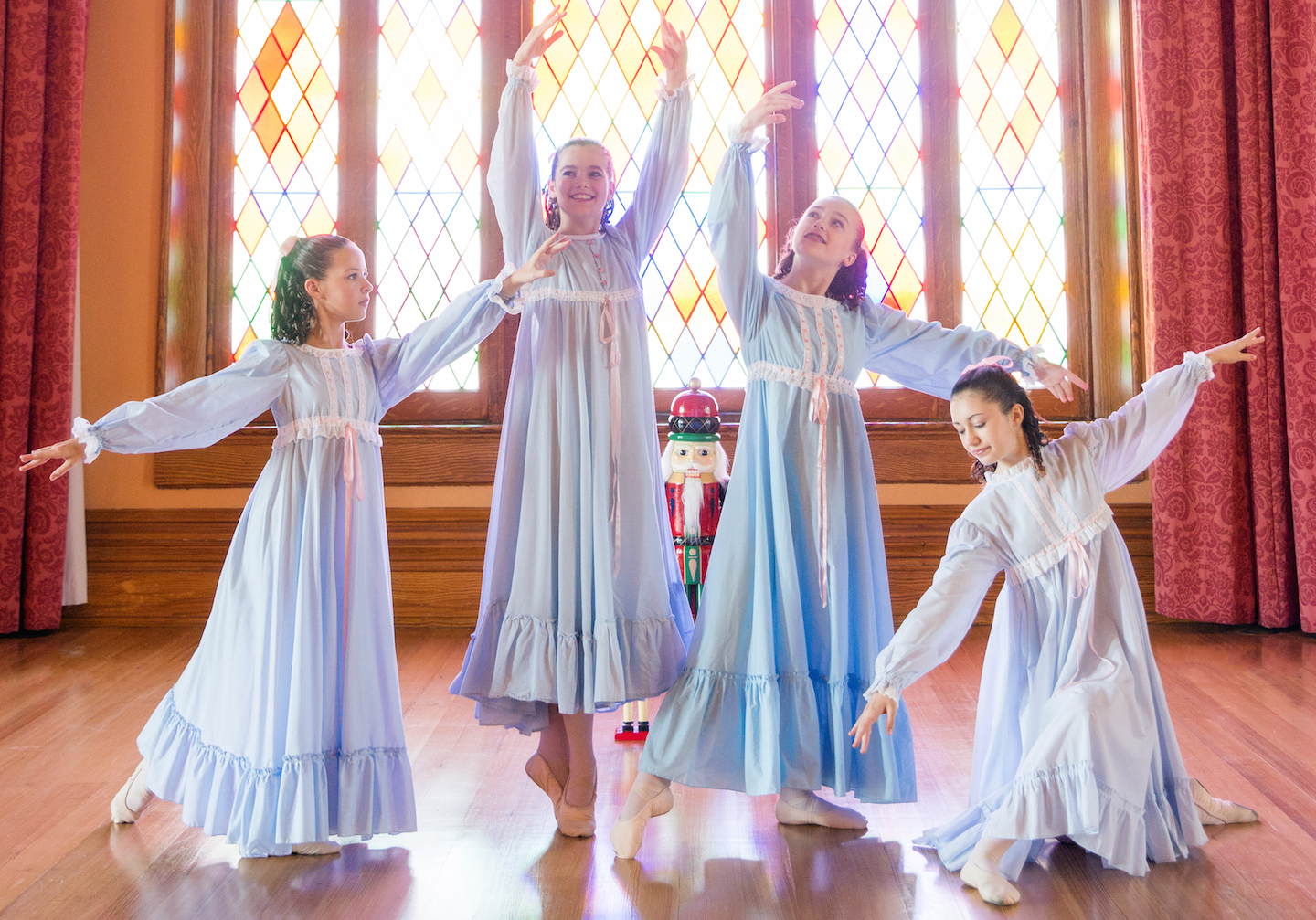 Its dancers have whirled and twirled across the stage since 1960, recreating iconic scenes from the likes of The Nutcracker and Cinderella. Through its dreamlike onstage portrayals and community outreach programs, Baton Rouge Ballet exposes new audiences to the art of dance. It also offers training for hundreds of local dancers and choreographers, emphasizing the importance of classical and contemporary techniques. The organization hosts Los Angeles-based Bodytraffic Nov. 5 at the Manship Theatre and stages its annual production of The Nutcracker: A Tale from the Bayou Dec. 16-17 at the Raising Cane's River Center. batonrougeballet.org
---
OTHER DANCE ORGANIZATIONS IN TOWN
Ballet Victorian: Find it on Facebook
Cangelosi Dance Project: cangelosidanceproject.com
De Frances Academy of Dance: defrancesdance.com
En Pointe Dance Studio: Find it on Facebook
Flamenco Rouge: Find it on Facebook
For the Love of Dance: fortheloveofdance.org
Powell-Moise School of Dance: powellmoise.com
Tari's School of Dance: tarisdance.com
---
WHAT DOES THE ARTS COUNCIL DO?
In many ways, the organization is the glue that keeps Baton Rouge's arts community together. It works to get about 250 artists in front of the public each year and to encourage community involvement and economic development. Its leaders work to advocate for the arts and provide resources, education and engagement opportunities through funding and events. The organization, founded in 1973, currently serves more than 200,000 people annually through professional and educational development, artists' residencies and performance opportunities. artsbr.org
—ELIZABETH MACKE
---
Click here to read about all the other arts in the area.
---
This article was originally published in the November 2017 issue of 225 magazine.