---
Entertaining is a mainstay in Baton Rouge, but gathering at home has become even more popular since the pandemic, says Katia Mangham, founder of luxe catering company Gourmet Girls. Last year, the business expanded its Studio Park digs, creating a retail showroom in which Mangham displays table design inspo with European lines like Ginori.
"Home entertaining has really become a big deal," Mangham says. "So, it's great to take your time and think through how you want things to look and flow."
But don't get hung up on cooking everything, she says. A simple, homemade main course and a fresh salad, combined with catered sides and store-bought ice cream and pastries, will fit the bill—and give you more time to focus on the vibe.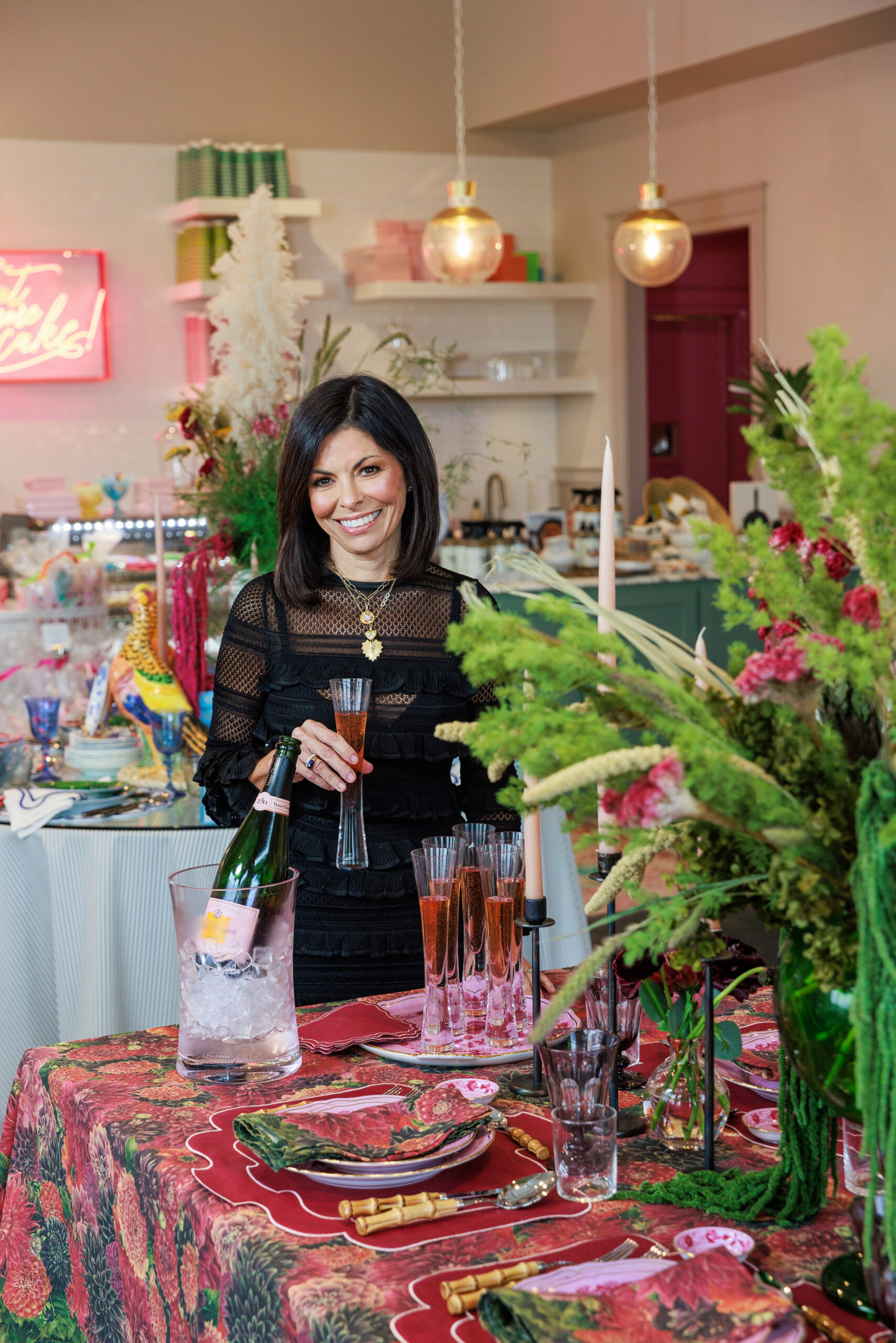 Below, Mangham shares how to make holiday tables shine—because to her, a table beautifully set makes for a great meal. gourmetgirlsbr.com

Use real linens. With so many wash-and-dry fabrics, there's no need for paper. Patterned tablecloths with solid-color placemats create a layered look.

Mix it up. Embrace mixing colors within the same china pattern, or use a combo of patterns. It's OK if serveware doesn't match your china.

Plate salads, but go family-style for the main course. For a polished first impression, store plated salads in the fridge and place when dinner is served. When this course is done, pass around relaxed platters of entrees and sides.

Ensure flowers don't obstruct views. A few bud vases or low arrangements will allow guests to see each other across the table.

Double the number of glasses. For six guests, for example, plan on 12 glasses. Place universal wine glasses on the table ahead of time, and the same number at the bar to accommodate a pre-dinner cocktail or glass of wine.

Review how to set the table. Today's frantic pace can mean the loss of table setting niceties. Review a diagram on where to position china, glasses, crystal and flatware. The Emily Post Institute is an excellent resource, or look to Mangham's spread here for a refresher.
---
This article was originally published in the November 2023 issue of 225 magazine.