When it comes to thrifting, Baton Rouge boasts an array of secondhand shops that cater to the desires of vintage enthusiasts, bargain hunters and eco-conscious shoppers alike. With an eclectic mix of thrift stores scattered throughout the city, you're sure to find unique pieces and uncover timeless treasures.
Let's take a journey through some thrift shops in Baton Rouge, each with its own distinct charm and offerings.
---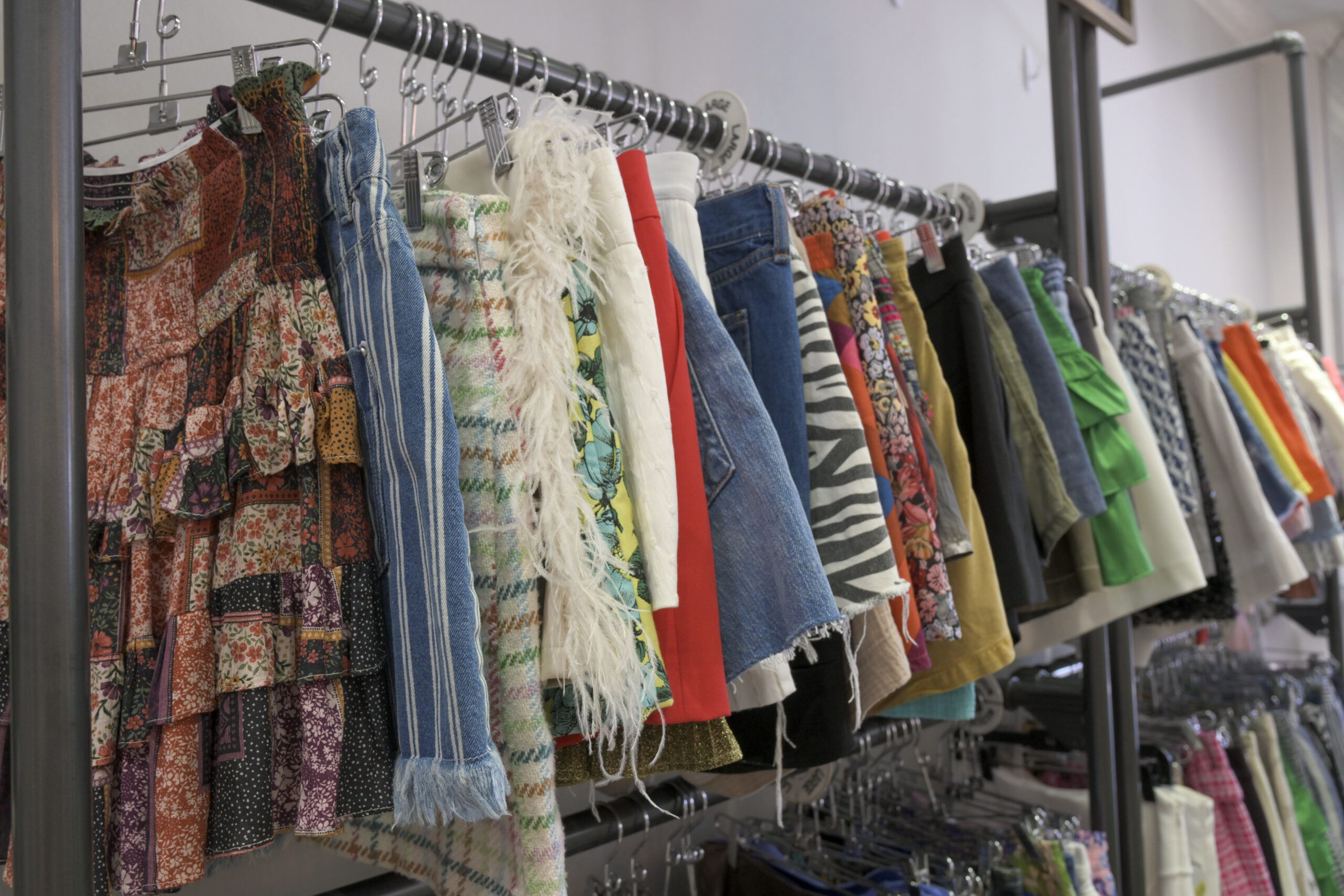 Located on Government Street, Time Warp stands as a tribute to all things retro and nostalgic. As soon as you step through its doors, you'll be transported back in time, greeted by a vibrant collection of vintage clothing, accessories and memorabilia from various decades. From bell-bottom jeans to classic band tees, retro sunglasses and vinyl records, Time Warp just about has it all. The store offers mostly day-to-day wear with a flair. In-stores prices range anywhere from $18 to $100, according to store manager Jessica Rogers. Time Warp also sells pieces online through both Etsy and Ebay. These items range anywhere from $100 to $1,800. Each piece is hand selected by the staff, providing customers with a curated selection. Time Warp also recently expanded its business to include a booth at The Royal Standard at the Highland/Perkins location. The site will be hosting a trunk show at The Royal Standard on July 29 from 11 a.m.– 4 p.m.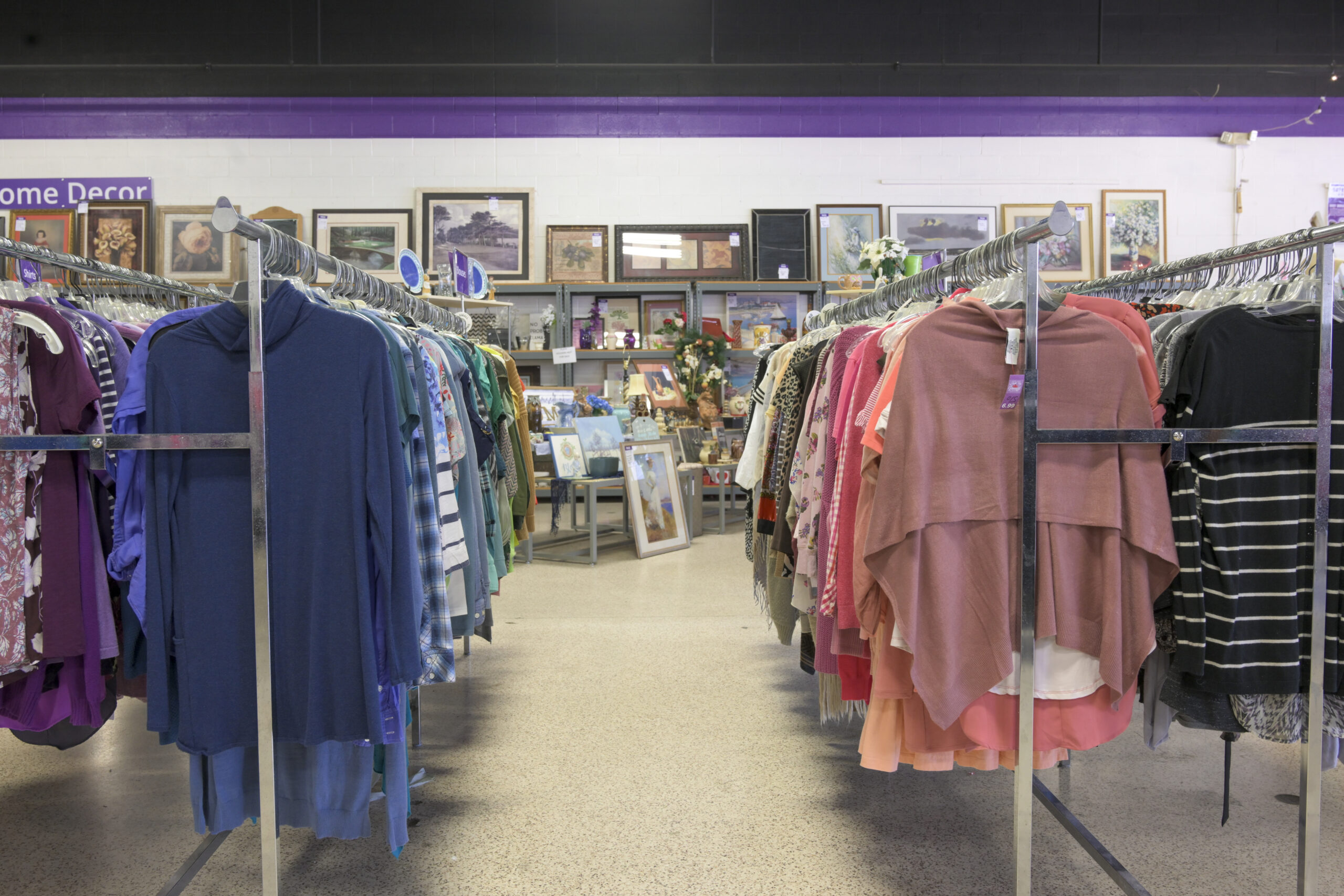 A visit to The Purple Cow is akin to wandering into a whimsical wonderland of pre-loved goods. With two locations in Baton Rouge and another in Denham Springs, this thrift shop charms visitors with its colorful storefront and inviting vibe. The store's interior is neatly organized, offering an extensive selection of clothing, household items and furniture. A portion of The Purple Cow's proceeds are regularly donated to various charitable causes. If you're looking for a place to find stylish secondhand apparel while giving back, this is the thrift shop for you. Prices range from as low as $1 up to $200.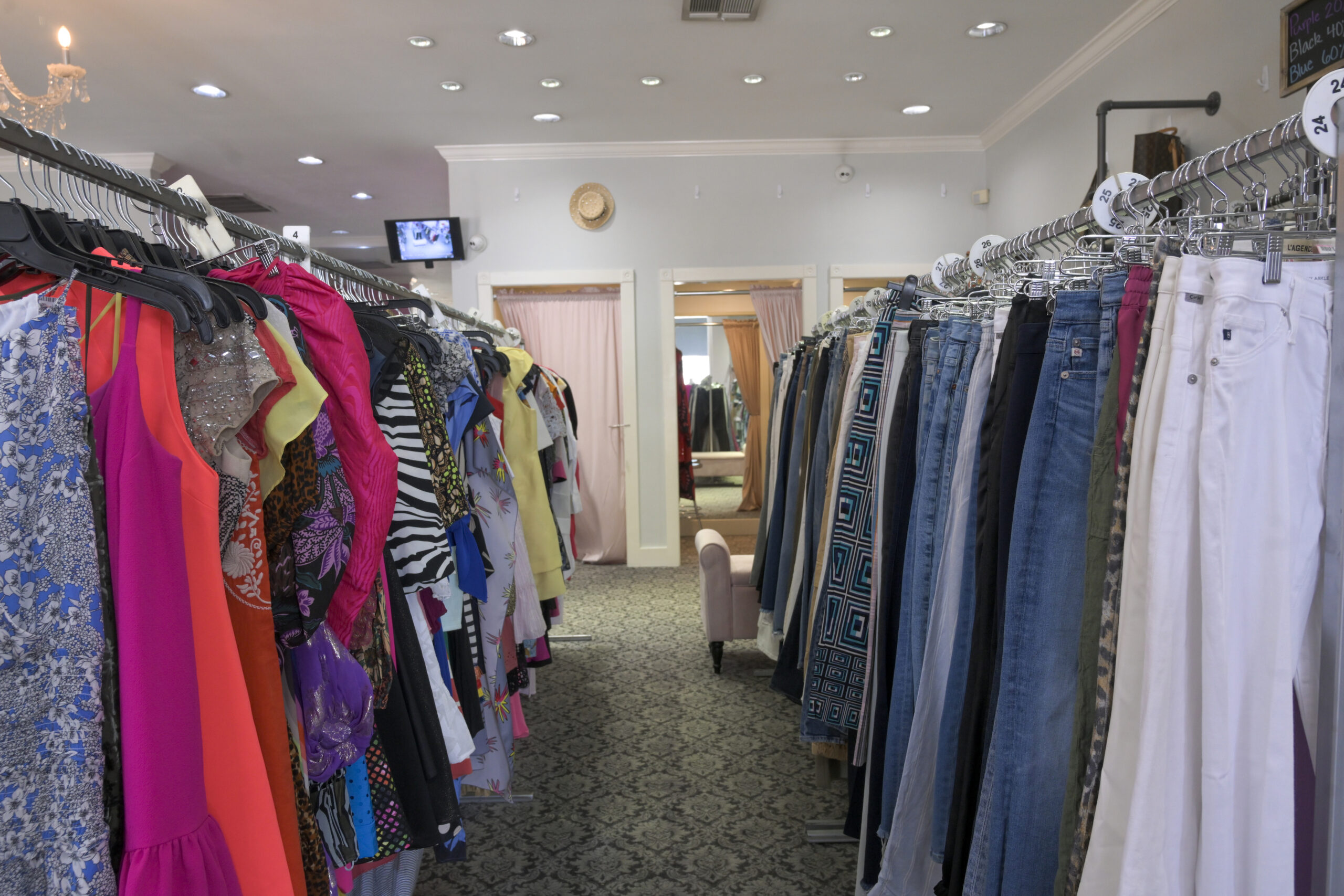 For those with a taste for contemporary and high-end fashion, Swap Boutique is the place to be. This upscale consignment store, located in Bocage Village, prides itself on curating a collection of high-end clothing, shoes and accessories. From designer labels to trendy seasonal pieces, Swap Boutique offers shoppers a chance to upgrade their wardrobe without breaking the bank. Swap's more contemporary selection ranges from $25 to $90 while their designer offerings range anywhere from $70 to $300. The store also stocks couture items including bags, dresses and shoes that go beyond the $300 price point. Swap often carries designers such as Tory Burch, Gucci, Coach and Valentino.
Located off Florida Boulevard, Hand 2 Hand Clothing Boutique is a hidden treasure trove for vintage enthusiasts. This boutique-style thrift store specializes in unique, one-of-a-kind clothing and accessories. Whether you're searching for a statement piece to add to your collection or aiming to create a signature look, Hand 2 Hand will not disappoint. The shop's intimate atmosphere and personalized service make it a standout destination for fashion-conscious individuals seeking distinct and sustainable fashion choices.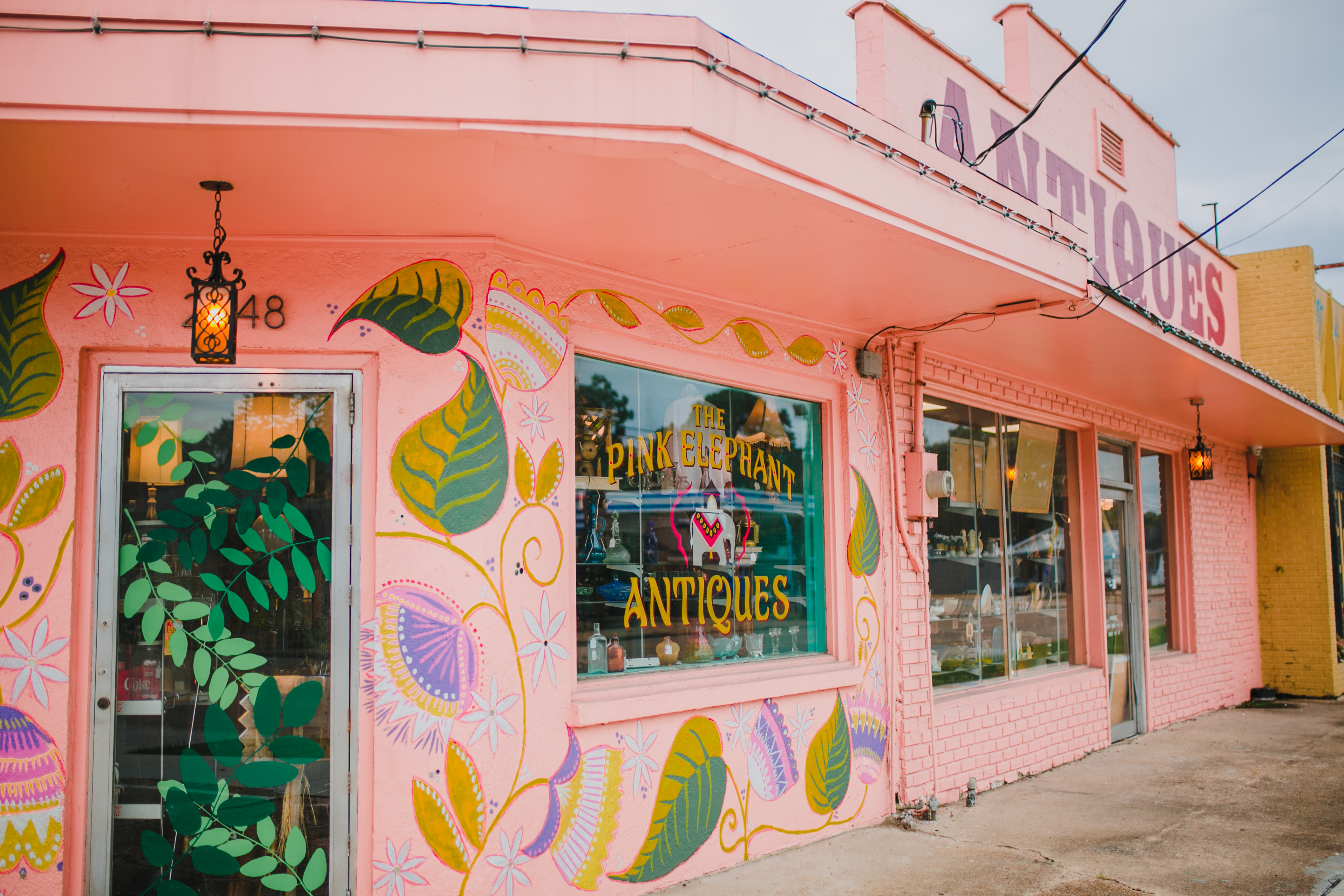 While not exclusively a thrift store, The Pink Elephant Antiques deserves a special mention for vintage enthusiasts and collectors alike. This antique emporium in Mid City houses an impressive assortment of retro collectibles, vintage furniture and classic curiosities. Meandering through the aisles of The Pink Elephant is akin to a delightful journey through time. Whether you're searching for unique home decor or simply indulging in nostalgia, this antique haven offers an experience.
Remember That's Vintage is a hidden gem in Baton Rouge. Located off Jefferson Highway, this charming boutique offers a delightful treasure trove of vintage finds. Here, racks are carefully curated loads of cool caps and vintage sportswear. From retro dresses and funky accessories to lots of LSU gear, Remember That's Vintage has something to captivate every visitor. The knowledgeable staff's passion for all things vintage, helps shoppers leave not just a newfound appreciation for the past, but also with a unique, one-of-a-kind addition to their wardrobe or home.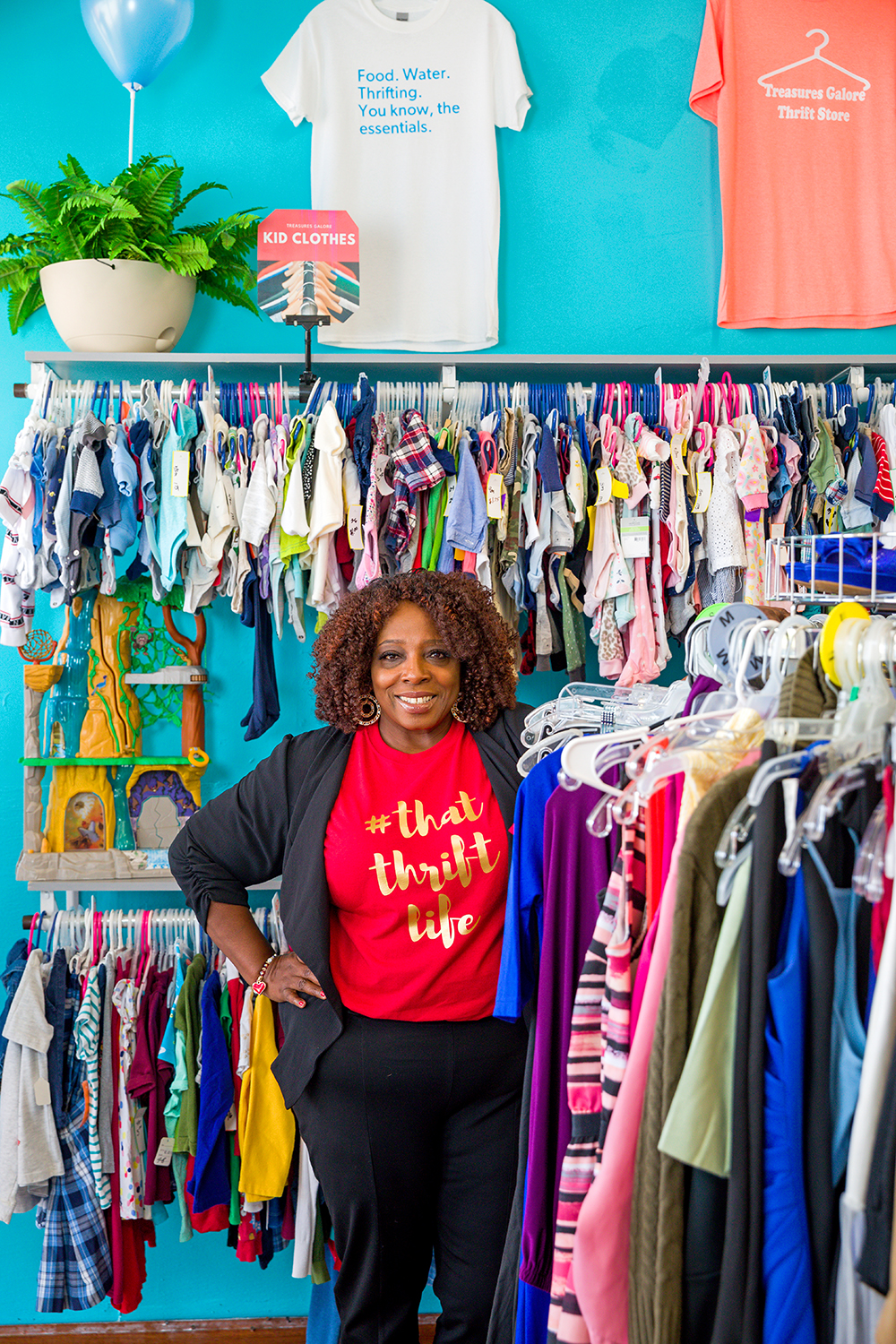 Also located on Government Street, Treasures Galore Thrift Store is known for it  eclectic and ever-changing selection of unique finds by bargain hunters and vintage enthusiasts alike. From clothing and accessories to furniture and home decor, the store boasts a diverse array of well-curated items at incredibly affordable prices. Whether searching for that perfect vintage dress, a quirky piece of artwork or a one-of-a-kind statement furniture piece, Treasures Galore never disappoints. Its commitment to sustainability and community outreach also make it a favorite among locals.
---
Whether you're on the hunt for vintage fashion, retro memorabilia or timeless antiques, the city's thrift shops have something special to offer. So, the next time you're looking for a unique shopping experience that combines style, sustainability and charm, head to these thrift shops and unearth treasures that tell stories of the past while adding character to your present. Happy thrifting!