Baton Rouge's newest vintage boutique The Vintage-Violet will have you feeling like you're walking through a time capsule of nostalgic goodies. 
The 800-square-foot store at 449 Hearthstone Drive is the perfect place to go if you're looking to find clothes, accessories, vinyl and decor reminiscent of the past. Though the shop may be small, it's bursting at the seams with one-of-a-kind pieces from 1950 to 2005 waiting to receive a new life. 
Owner Kelly Lee has had a dream of opening a vintage shop in Baton Rouge for some time. Lee decided to take the first steps in achieving her dream by purchasing all the merchandise before she found a storefront.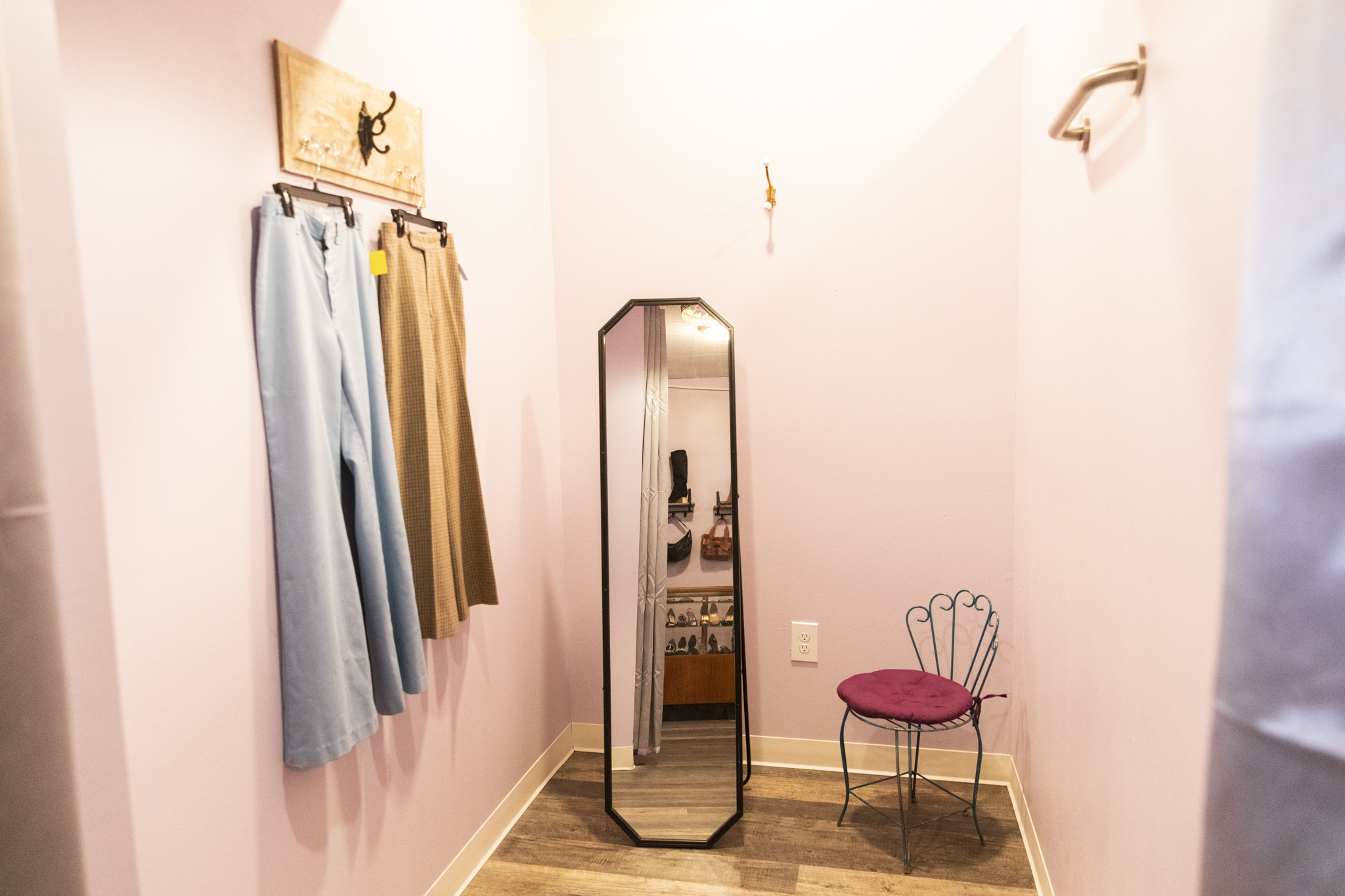 "I knew if I just start buying the clothes, then I'll have to do something with them," Lee says. "I started buying stuff in early April, and I would store it away in two storage units. The storage units got more and more full, and I thought that I either had to open a store or I had to start unloading the clothes."
Lee's theater background is what initiated her love for vintage dressing. As an actress, she loved dressing up in period costumes for a production. The name of the store is even a nod to her acting days: She has played three characters named Violet. 
"I always loved the way vintage clothes make you feel," Lee says. "They have this built-in reminiscence about them that regular clothes don't have. It's very nostalgic." 
After looking around for spots to open up shop, Lee landed in Mid City just off Government Street next to the Ogden Park shopping center. After seeing her friend Joshua Holder have success with his vintage store Time Warp just next door, Lee decided this part of Baton Rouge has the perfect vibe for her dream shop.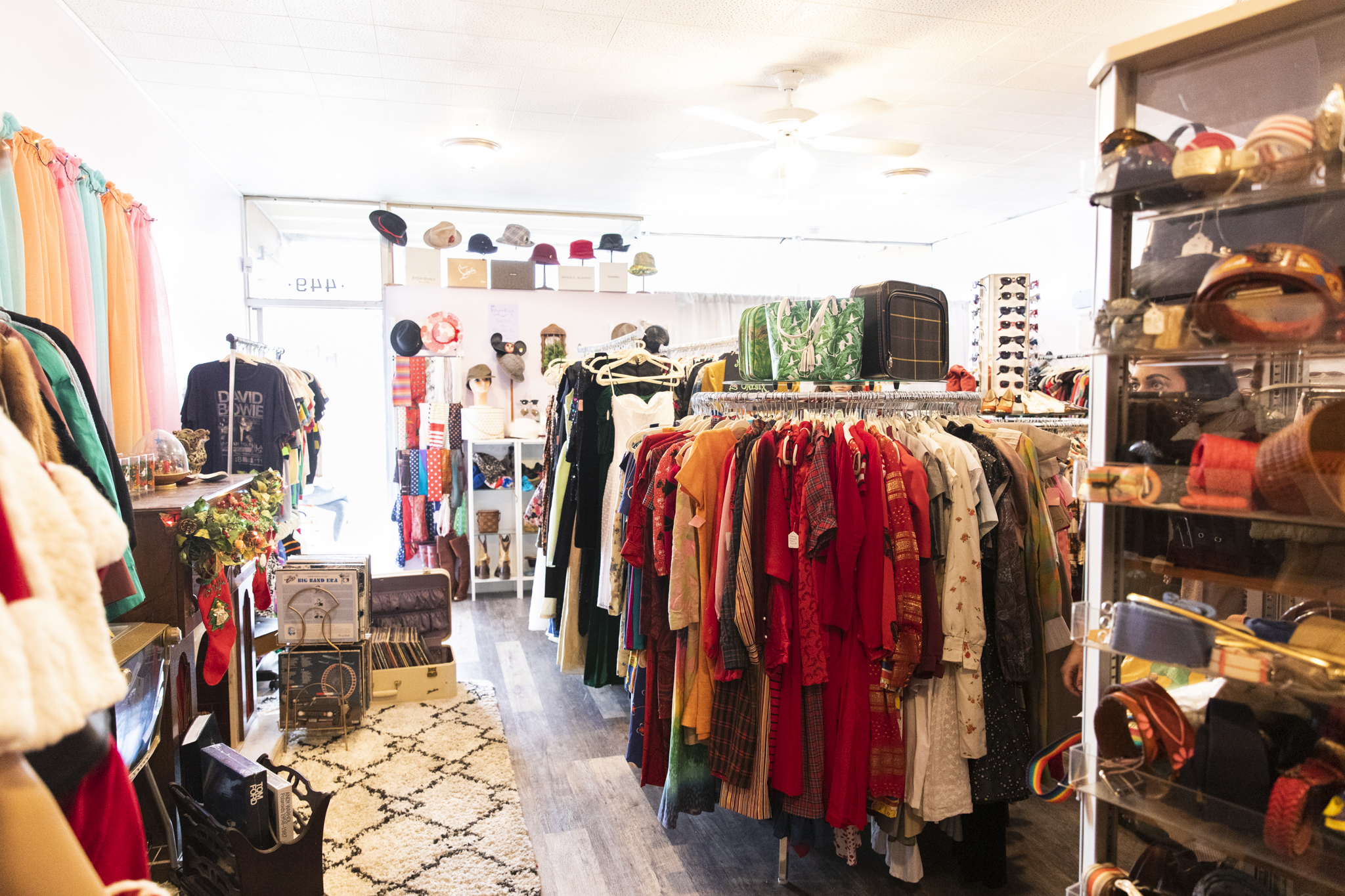 On Nov. 12, Lee opened The Vintage-Violet's doors and made her dream a reality. The whimsical store now houses all the pieces she cramped into her storage units. From old band tees to jeans from the 1980s, you can find it all in one place. 
Walking through the store feels like living in another era. There is retro music playing through the speakers and even a vintage television showing classic films and TV shows. Lee wanted her store to be an environment where her customers could feel a true transcendence of time. 
"You can step into the store and get away from what's on the other side of our walls," Lee says. "We wanted to make this a spot where you can chill out a little bit and feel like you're not in the real world."
Lee sources her merchandise mostly online from vendors in bigger cities in cooler climates. She says the heat and humidity of the South can cause older fabrics to dry rot. By purchasing from northern vendors, she can collect older pieces in better conditions.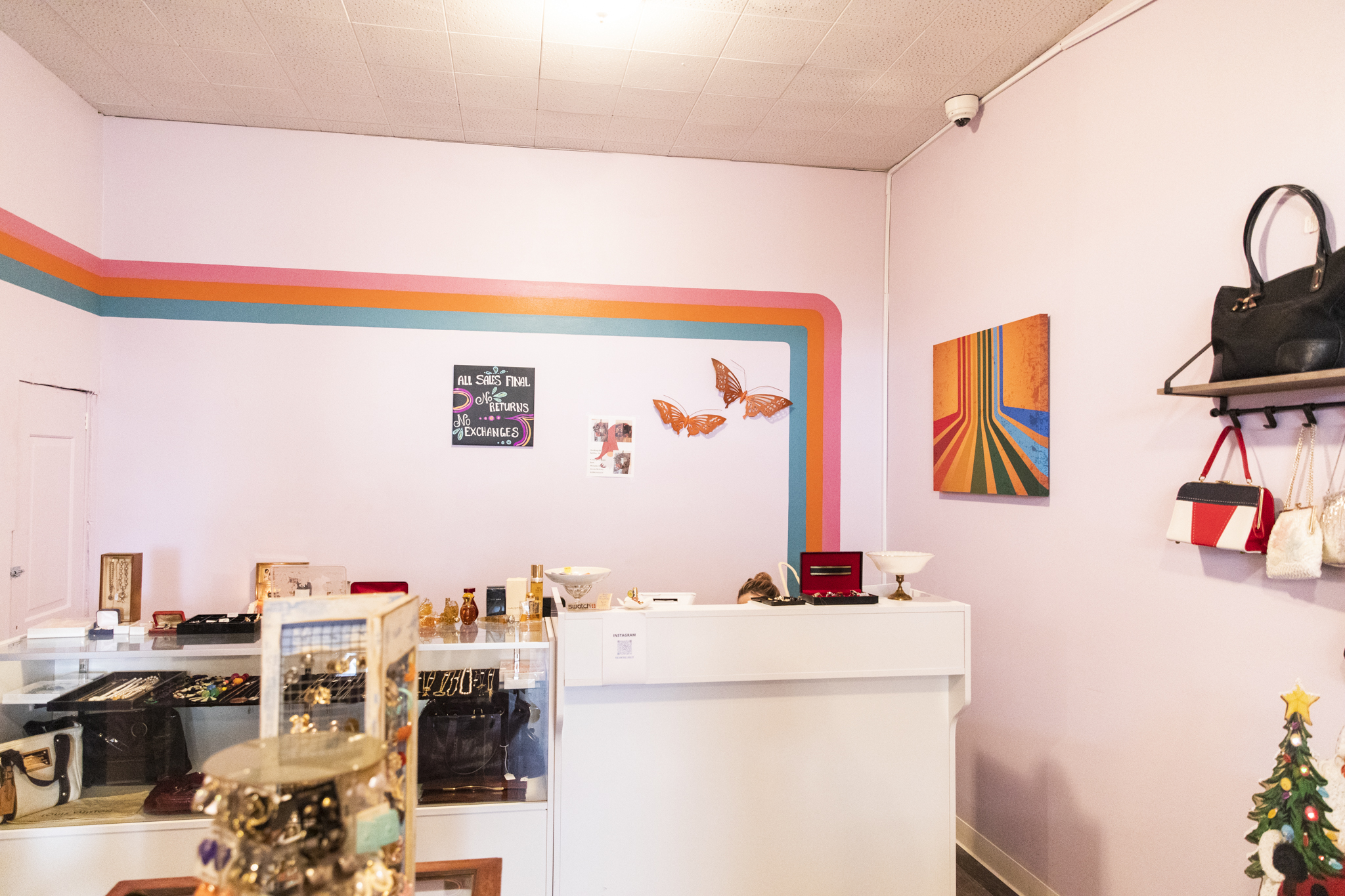 "I have hand-picked every single item that you see in store," Lee says. "I know it needs to be vintage but it also needs to make sense for today's fashion. What I carry should be good, wearable vintage clothing that looks good on and feels good on without feeling 'costume-ish.'"
Lee wants her customers to feel like they're giving new life to old pieces. She likes to say that they're not buying pieces but instead, they're "adopting" them. 
"I like to think about how people have worn almost all our pieces," she says. "All of these pieces are well taken care of, and it's clear that someone really loved them. We may not know the stories of the clothes, but it's fun to guess at what they could be."
Find out more about the store on its Facebook page.