Baton Rouge hair stylist Tonja McMillan stands before a Barbie-worthy corset covered in what looks from a distance to be intricate arrangements of pink yarn.
McMillan created the wearable art for a longtime client and breast cancer survivor to model in this month's BUST Breast Cancer Bra Art Fashion Show. The wildly popular Woman's Hospital fundraiser features around 20 survivors modeling original pieces created to reflect their cancer journeys.
A closer inspection of McMillan's work reveals that the tight braids, decorative loops and fluffy accents adorning the corset are not yarn but dyed human hair.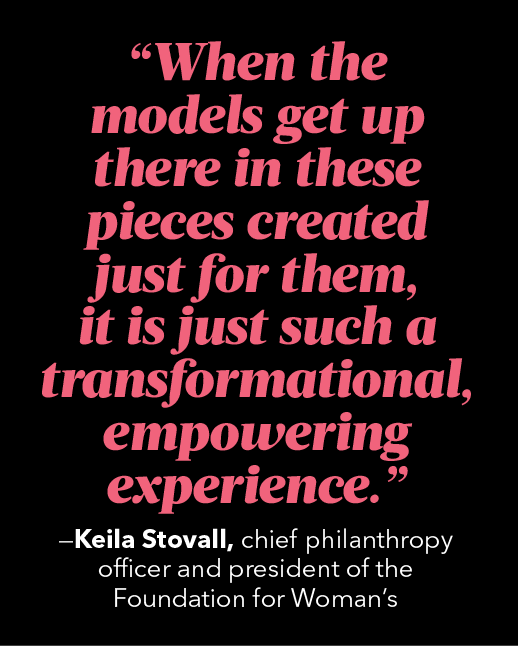 "One of the things I wanted to do as an artist was to show the versatility of hair, and how hair can be fun," says McMillan, co-owner of Happy Hair Salon and Boutique. "For so many cancer patients, we mourn the loss of our hair. This reminds us that at the end of the day, hair is an accessory, and there are lots of options with hair and hair extensions."
McMillan, a breast cancer survivor herself, was a model for the event in 2018. This year, she's the bra artist for her client of 20 years, breast cancer survivor Kyla James.
"It's really kind of come full circle," she says. "I stayed involved, and when (Kyla) was diagnosed and went through treatment, I knew I wanted to be her artist."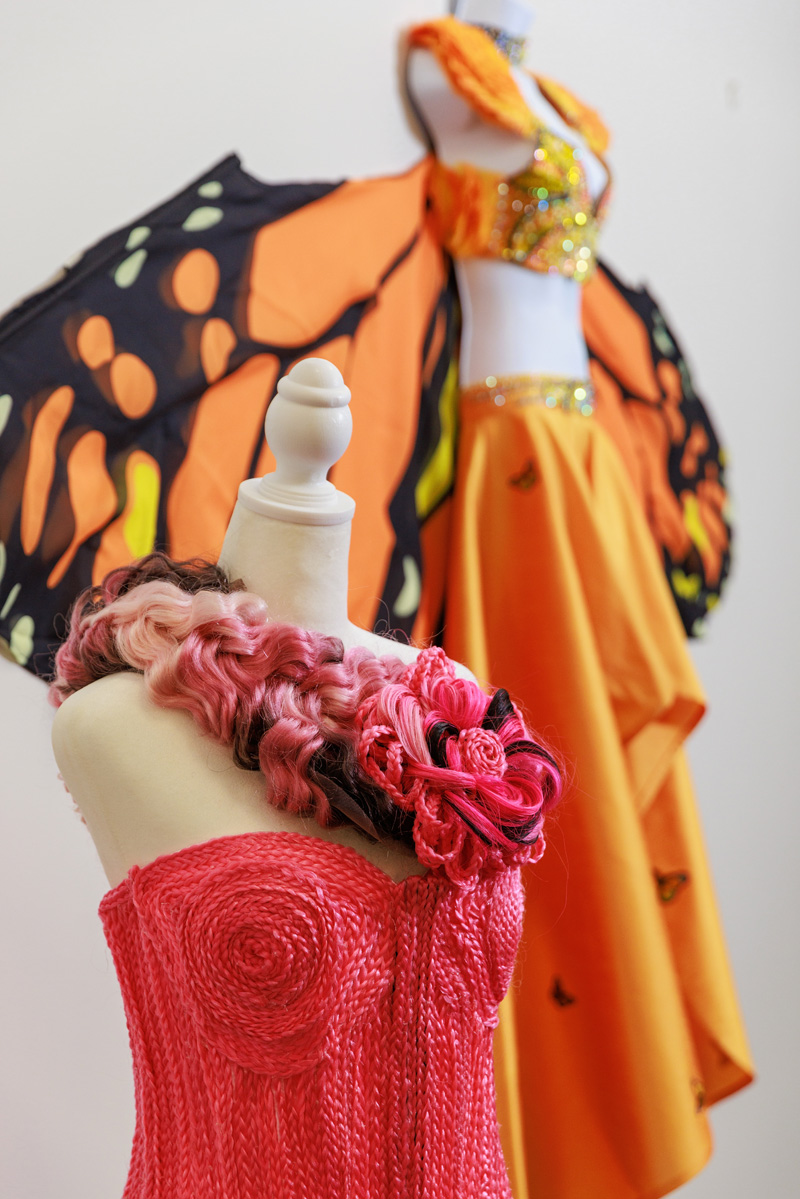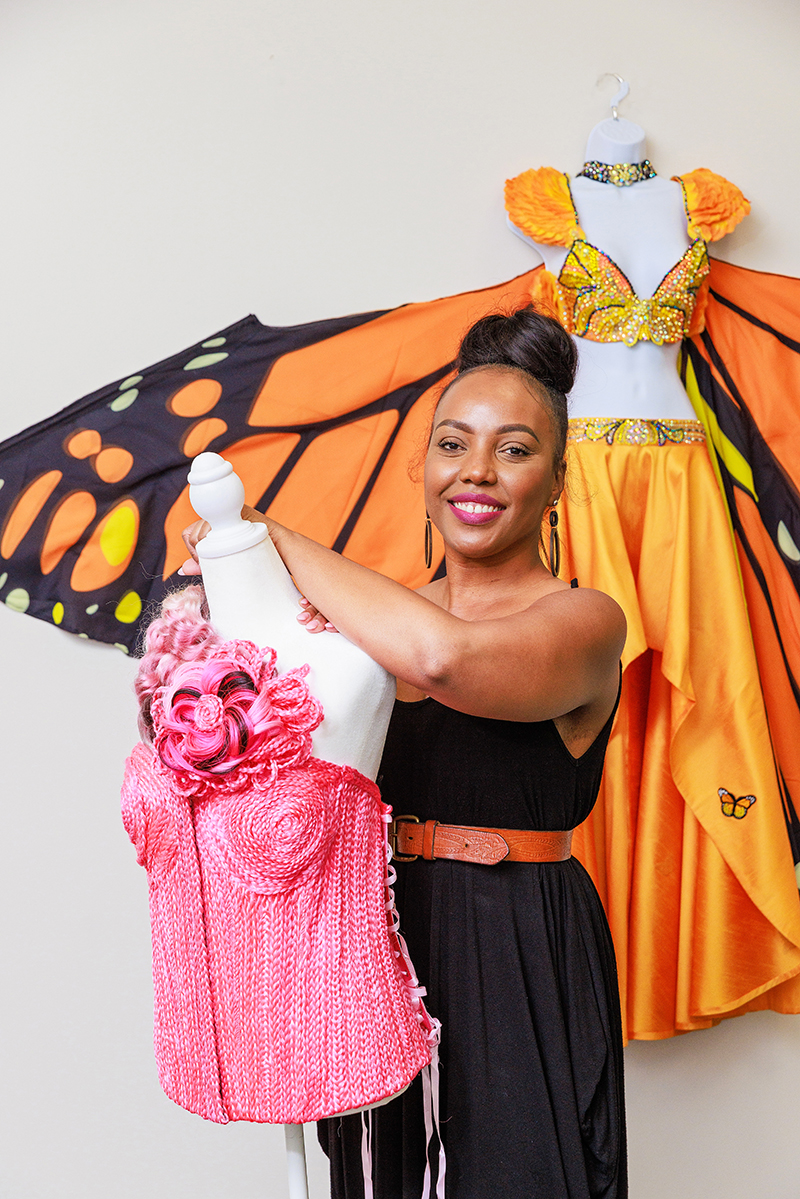 ---
The fashion show pairs the whimsy and beauty of art with the breast cancer stories of local survivors. About 1,200 attend the event, which raises $500,000 annually.
A companion event called BUST Out, developed when the pandemic temporarily shut down the gala, gives the community at large a chance to participate. Local partners can design a bra for display in a Baton Rouge business, allowing patrons to donate through a text-to-give number. They can also vote on their favorite bra through an online portal for $1 per vote. Woman's is hoping for 80 bra art partners this year, according to organizers.
When the hospital's first bra art fashion show took place in 2014, it was hard to get survivors involved, says Philanthropy Officer Melissa Curry. But by 2018, all models were survivors.
"We struggled to get one or two early on. Many were shy," Curry says. "But now we have more than 80 (survivor) models on our waiting list."
Months before the event, artists meet with their survivor models to learn something about their muses.
---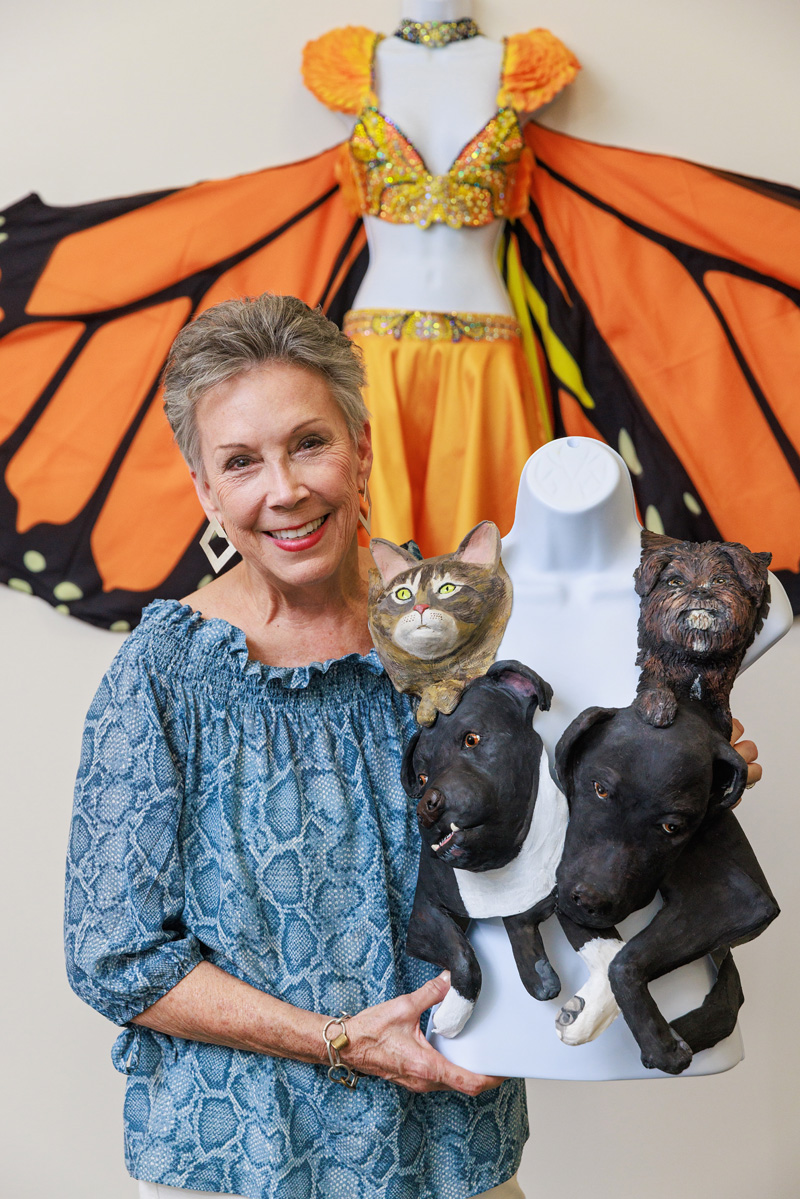 The resulting handmade pieces are hopeful, colorful and sometimes zany. No matter what, they're highly personal, says sculptor Becky Gottsegen, who created a latex piece for survivor Laurie Lynn Drummond this year that includes strategically placed molds of Drummond's three rescue dogs and cat.
"When we met, she told me that she fostered dogs. It's a big part of her life," Gottsegen says. "So I said, 'Let's do your animals.'"
Gottsegen also integrated Drummond's passion for gardening, manifested in flowers placed on a pink belt Drummond will wear below the corset menagerie.   
"When the models get up there in these pieces created just for them," says Keila Stovall, chief philanthropy officer and president of the Foundation for Woman's, "it is just such a transformational, empowering experience."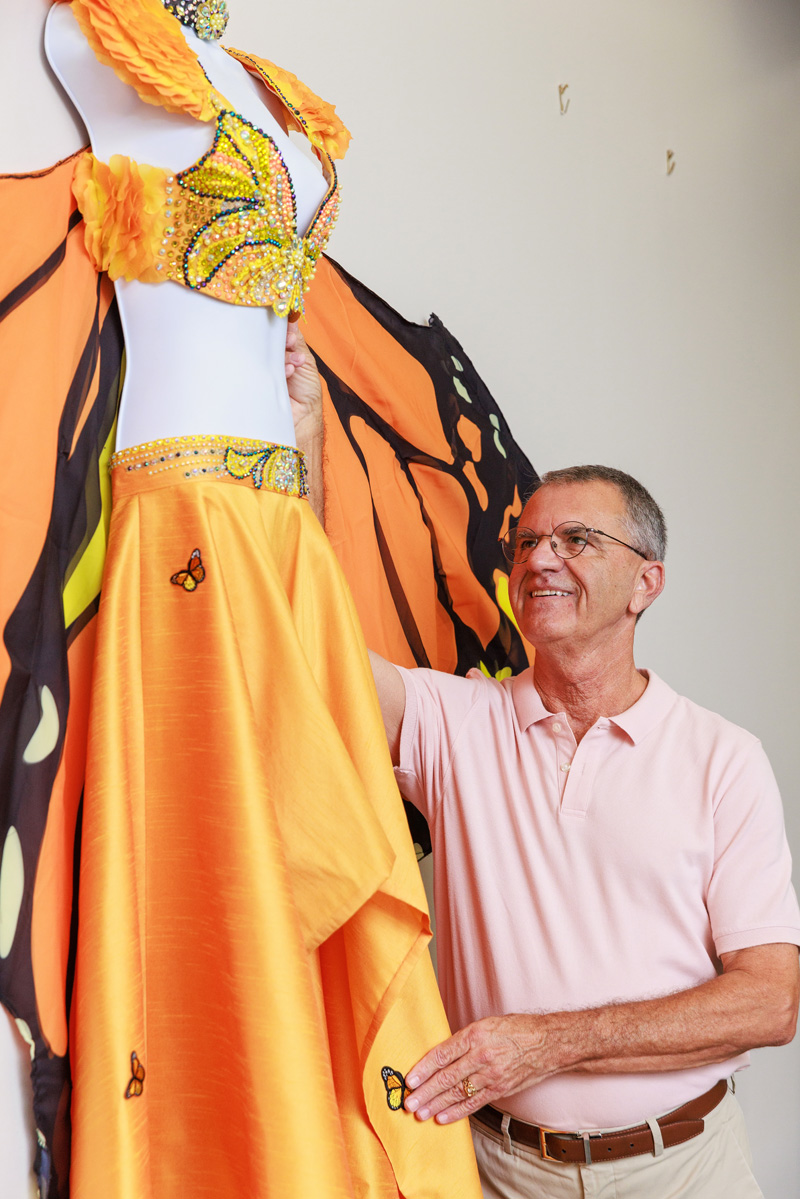 BUST Breast Cancer 2023
Thursday, Sept. 21
Crowne Plaza Executive Center
---
BUST Out
Vote for your favorite bra or give onsite at participating businesses from Sept. 22-Oct. 31.
Find more info at womans.org.
---
This article was originally published in the September 2023 issue of 225 magazine.