---
Who runs the world? Iconic Beyonce lyrics aside, women in Baton Rouge of all ages and walks of life play important roles in our community.
Meet six such special ladies. Whether they're gifting audiences with their music and photography, developing healthy recipes and lifestyles for those who need it, or working with at-risk youth, they are leaving their mark on our city.
We asked each woman to bring a treasured accessory or piece of jewelry to our photo shoot, with the promise that our style crew would figure out how to seamlessly incorporate it into an outfit that suited them.
In their own words here, they talk about the piece they brought and share what style means to them. As different as they are, they all agree that clothing is empowering.
And by the end of our shoot, that had also brought them together—several of them were exchanging contact info, promising to keep in touch.
Styling: Elle Marie
Photography: Jordan Hefler
Hair: CeKeisha Williams
Makeup: Katrina Liza and Kristen Bruno
Location: Downtown Baton Rouge
---
SARAH MARTINA PARKER
Program manager, Louisiana Youth For Excellence / Office of the Governor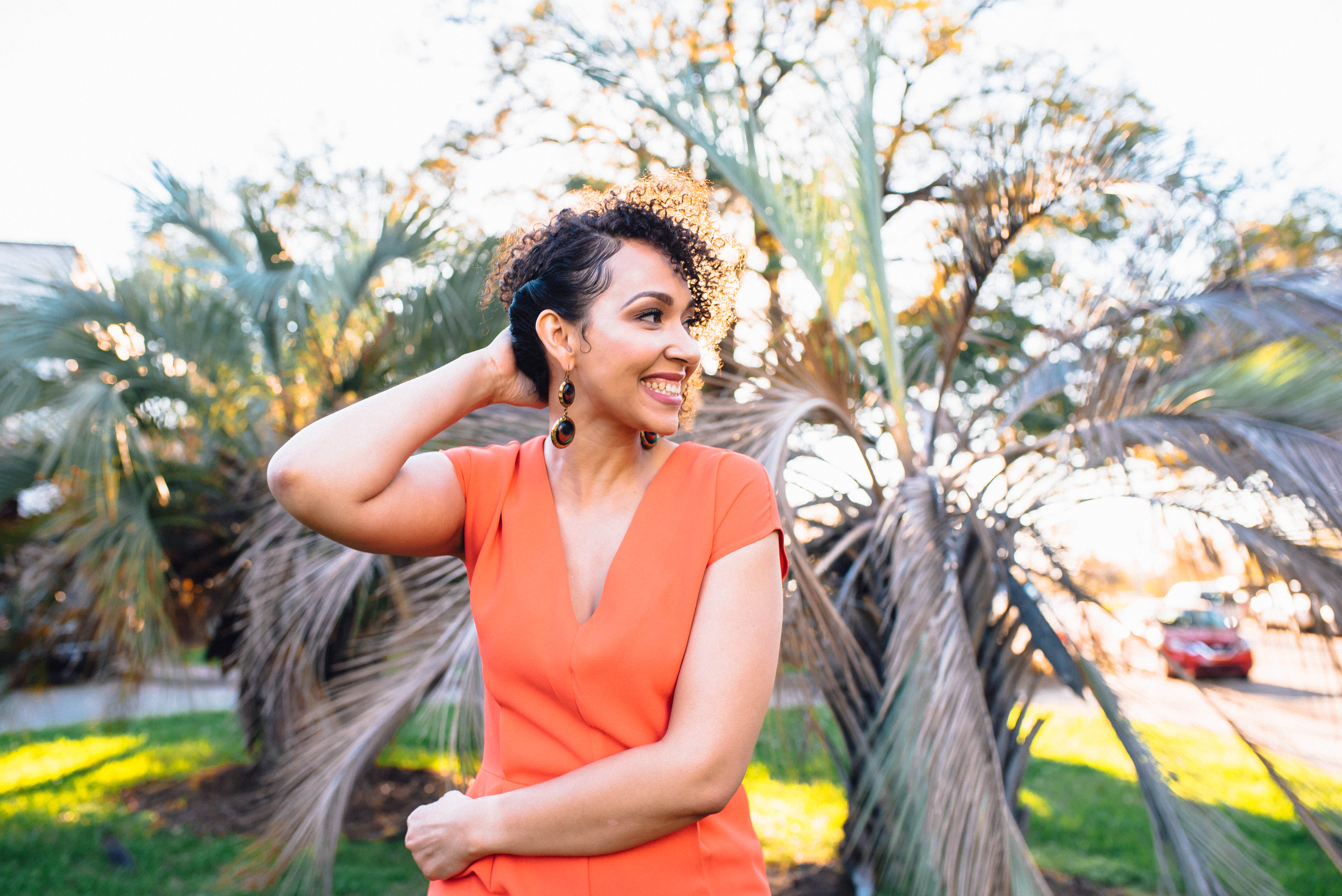 Bishop + Young jumpsuit, $98
From Love
Earrings
Stylist's own
Lovirs green heels
Model's own
—
"Honestly, I am still getting a feel for my own style. In the past I'd given it very little thought, mainly because I didn't think I was very good at being stylish. These days, I love timeless pieces that don't lose their appeal with changing trends. Neutrals are very much a go-to for me, but I'm also learning to embrace color.
These green suede pumps are special because they are my absolute favorite color. Which is a bit ironic, because they're very bold, and most days I prefer to blend in or stay in the background. They definitely take me out of my comfort zone. I appreciate that they force me to embrace what I love unapologetically."
---
JENNIFER RECINOS
Photographer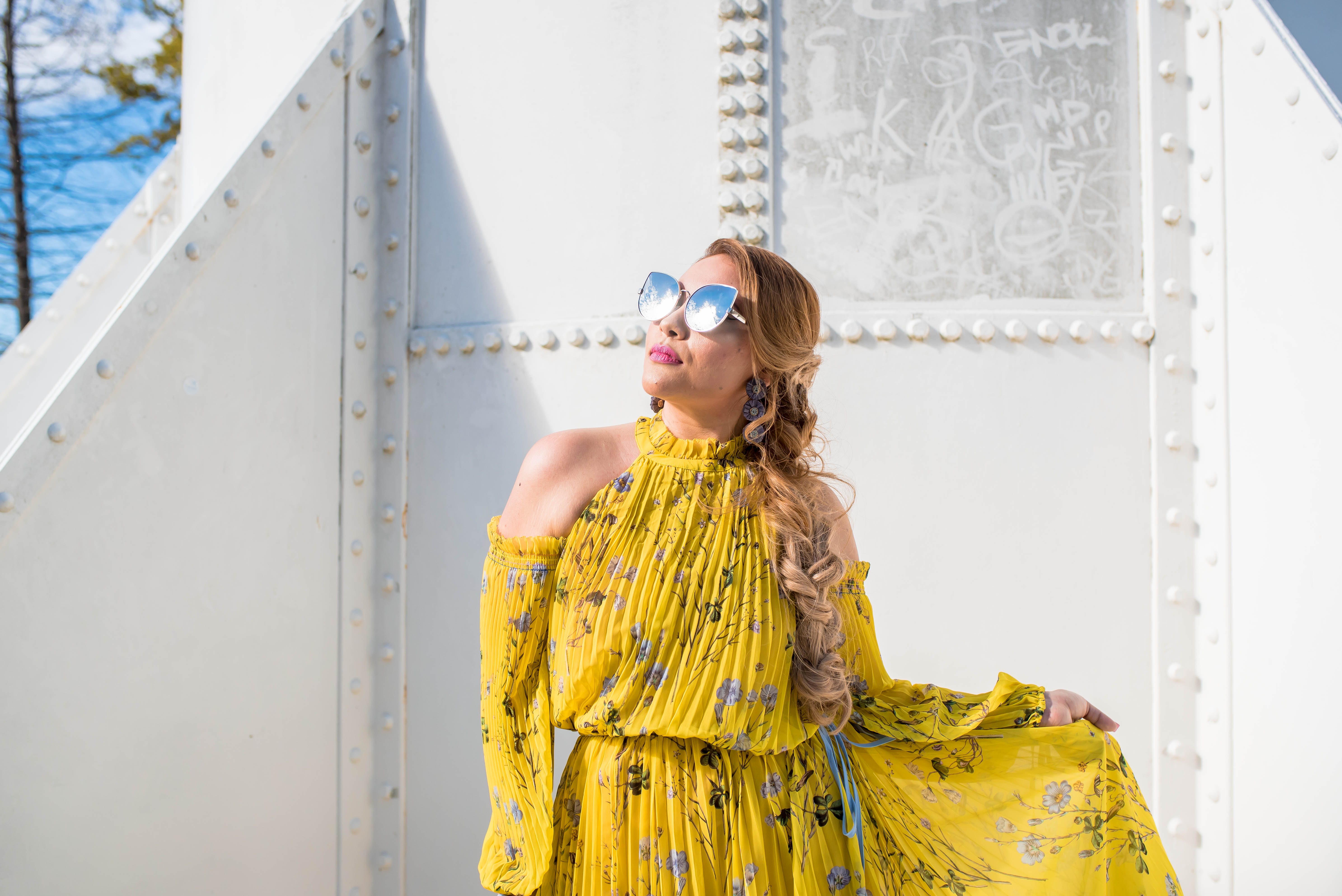 Self-Portrait dress, $715
Charles by Charles David open-toe mule shoes, $119
From Aria
David Aubrey flower detail earrings, $40
From Head Over Heels
Sunglasses
Model's own
—
"Your style projects your personality. To me, that is very important. I was raised in Guatemala City, and we dress up every day there. I want to project that I am a confident, powerful entrepreneur woman who is passionate about people and my career. Classy is my style. But with a touch of bling, please!
I got the sunglasses from London's Fashion Boutique. Being a creative photographer means being unique, and that's exactly what the sunglasses are to me. I love wearing them for my photo shoots."
---
LAUREN RENEE JARREAU
DearLJ.com blogger and Baton Rouge Business Report account executive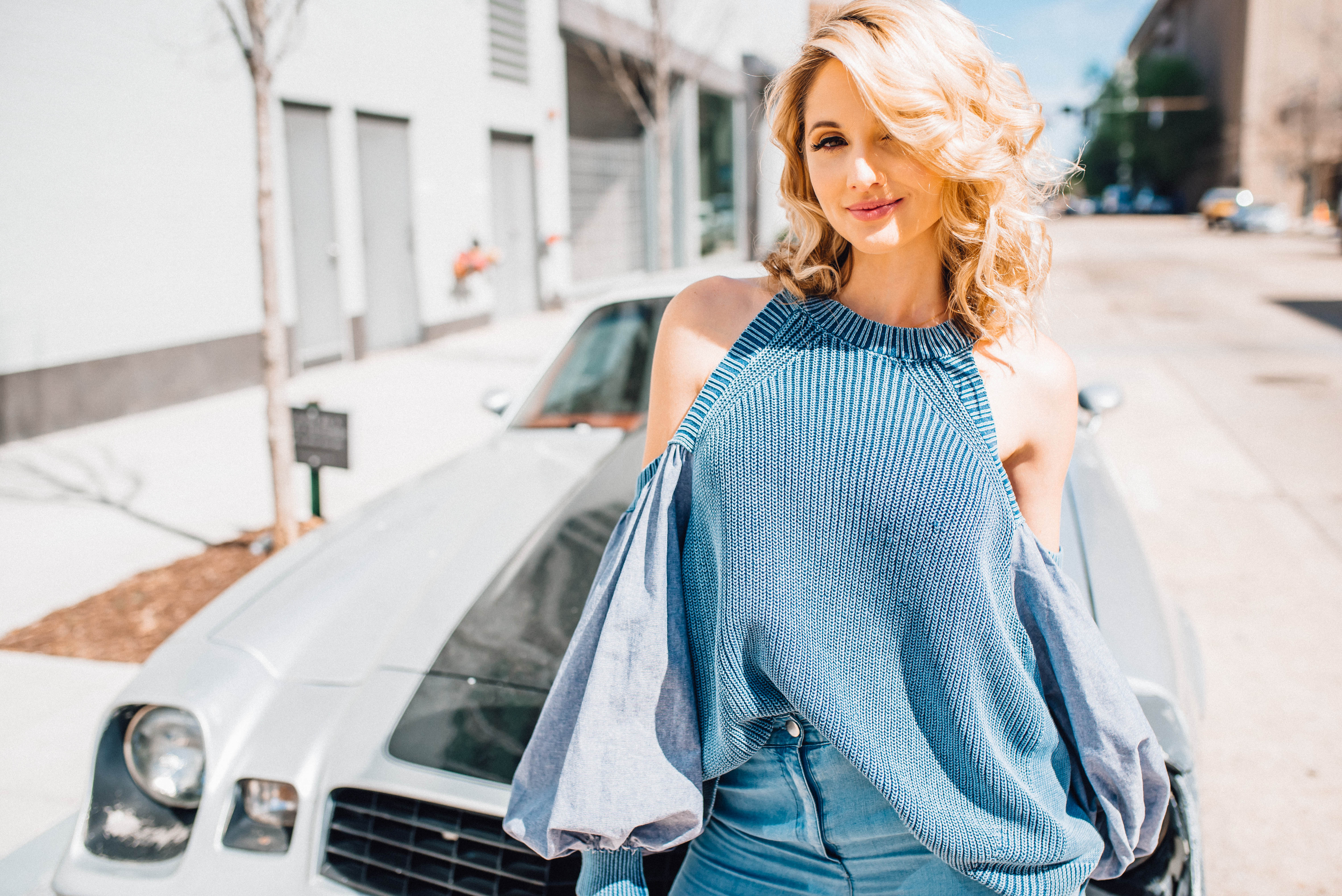 Free People "Catch a Glimpse" top, $148
The Room wide-leg denim pants, $58
Sam Edelman "Addison" heels, $120
From Head Over Heels
Swarovski necklace
Model's own
—
"I was cast for The Bachelor last summer. My time on the show was short, and I have since found love in Baton Rouge. But I learned a lot about myself and met six other women who will be in my life forever. We started our own female empowerment group called The Rosé Girls. We record a podcast every week where we talk about topics ranging from dating to encouragement.
Style helps me feel confident in my own skin. I can always feel my energy shift when I'm wearing something that either fits my style or doesn't.
My necklace is something I never take off. The design is a big sun and a smaller sun that are next to each other. This represents my faith and my relationship and respect for the Virgin Mary. She is the big sun, and I'm the little sun."
---
MARGIE H. FORD
Healthy lifestyle advisor, colon hydrotherapist and belly dancing instructor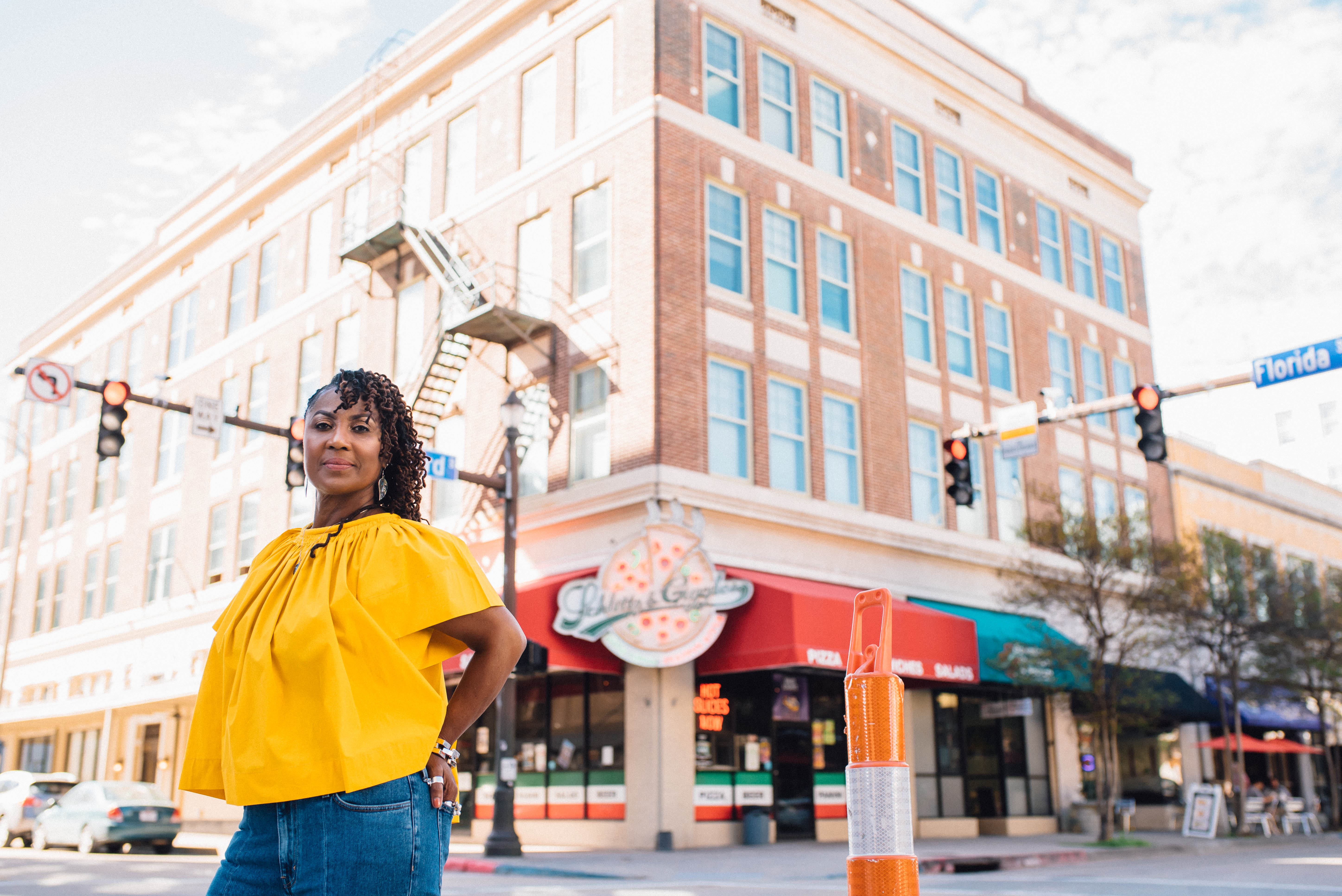 Sea "Kamali" top, $265
M.i.h jeans, $245
Jaggar Footwear V-cut heels, $150
From Aria
Necklace and bracelets
Model's own
—
"My style varies depending on my mood. I like everything from ultra conservative vintage pieces from the 1950s to today's latest trends. I often wear custom-designed clothing from Ethiopia and Senegal.
The necklace I'm wearing today was designed by Spirits of the Heart, and it contains my beloved sister Beverly's ashes. For 21 years, I was blessed to be her caretaker. She was born with a disability and died of dementia last year at age 57. The necklace allows Beverly and I to be connected physically and spiritually."
---
SAHER KHAN
Musician and public relations freelancer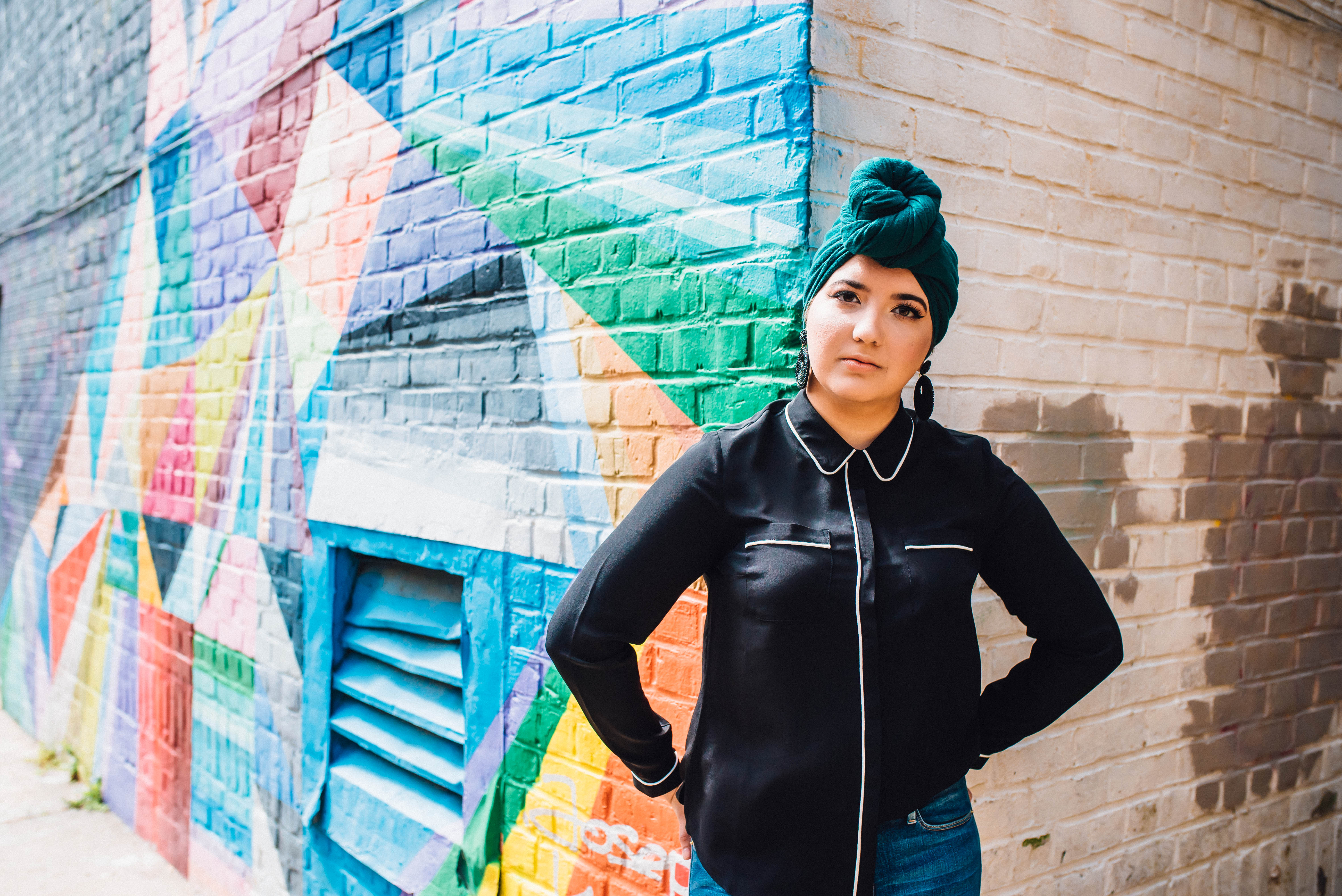 Daniel Rainn button-down top, $76
From Love
J.C.C. "Disco" earrings, $28
From Head Over Heels
Pashmina hijab in emerald
Model's own
—
"Style means taking the time to choose what makes you feel at home in your body. My friend Karen gifted me this hijab for my 20th birthday. Making the decision to wear the hijab openly was difficult. I wanted to carry an expression of my faith with me at all times, but I was also deeply conscious of how it would set me apart living in the South.
But with the support from my friends—both Muslim and non-Muslim—I've found balance. Also, strangers have often surprised me with how open-minded and curious they are to learn."
---
KELLY ZOGHBI
Recipe developer and owner of The Nutritious Table blog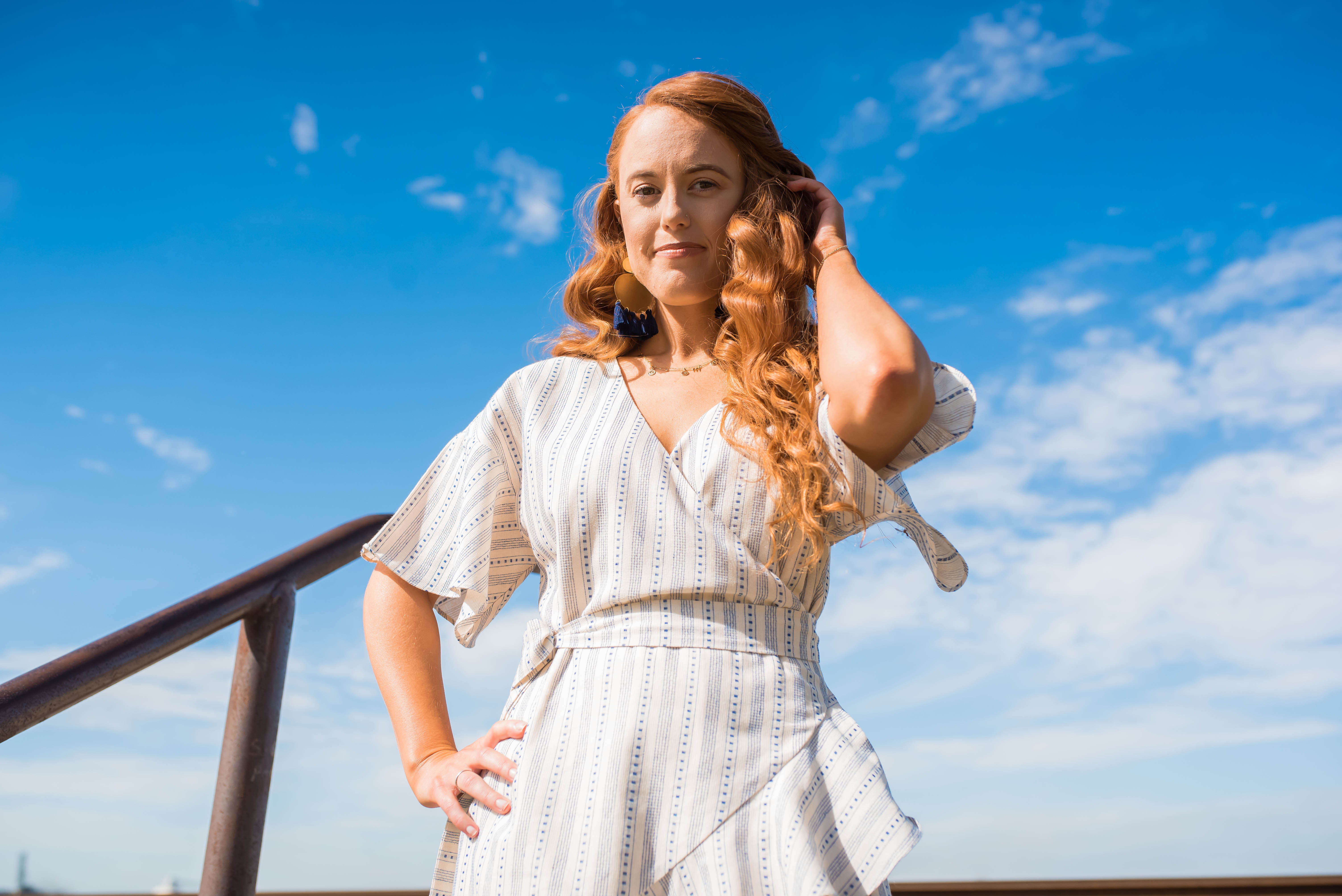 J.O.A. dress, $70
From Love
Via Spiga "Faxon" sandals in "Desert," $250
David Aubrey fringe earrings, $74
From Head Over Heels
Bracelet
Model's own
—
"If I don't feel good about what I'm wearing, I'm going to feel off the whole day. I don't follow too many trends and tend to focus on what makes me feel the most like myself. To me, style is 10% functionality, 90% creative expression. Finding new ways to mesh pieces together to reflect who I am is half the fun. I love clothing that moves when I walk and has some character to it.
My gold hand chain is from Lebanon. My husband, Michael, is half Lebanese. He spent weeks making sure he knew my style before going to Lebanon to visit family a few years ago. He wanted to bring me back something nice and different than anything in America. He even brought something back with him, decided it wasn't me, sent it back to Lebanon and had this hand chain sent over to Louisiana. The thought behind it means everything to me."
---
Check out more shots from this month's style shoot in our gallery below:
---
This article was originally published in the June 2018 issue of 225 Magazine.