Influencer Julia Berolzheimer has dubbed this past season the "summer of scarves," but we're not ready to hang up our scarves now that summer is slowly fading.
The ways to wear a scarf are endless. So, you can extend this trend through the cooler months by simply wrapping a scarf around your neck, hat, bag, ponytail or even your waist, as in the picture above.
Josh Holder, owner of Time Warp Boutique, agrees the versatility of a silk scarf is one of its greatest qualities. "They come in so many different shapes, sizes, colors and patterns, and they can instantly elevate any outfit," he says.
You don't have to drop an entire paycheck on a designer scarf, though. "Silk is an expensive textile that can make scarves pricey," Holder explains. "When shopping vintage, you can get a one-of-a-kind piece in amazing condition for half the price. Check out estate sales, vintage shops, or even your mother or grandmother's closet."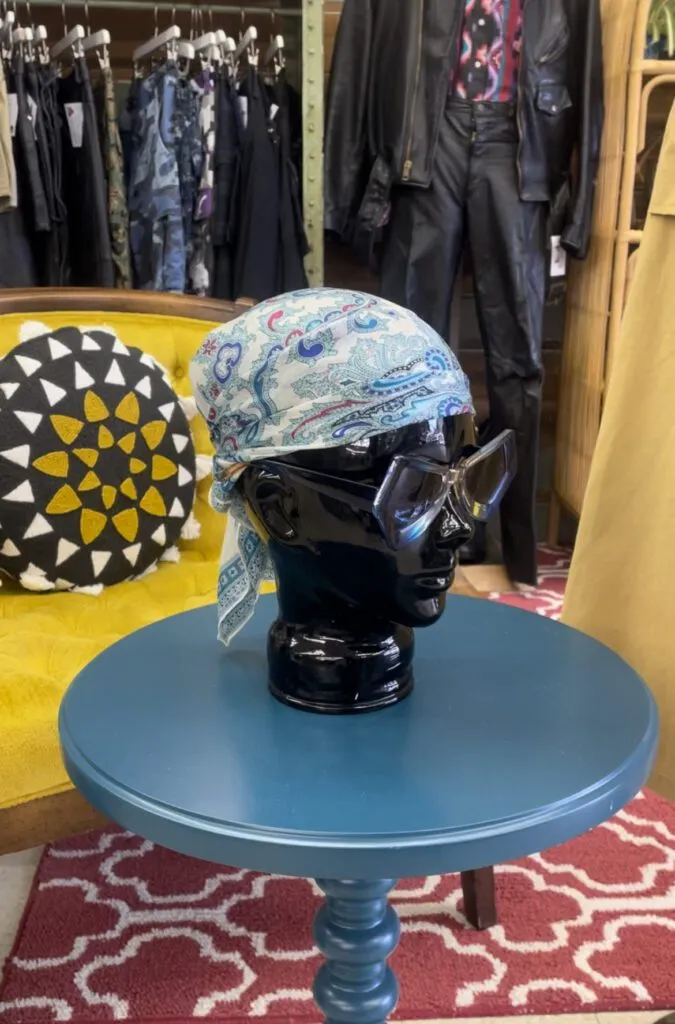 Holder and his staff frequently show clients different ways to style a vintage scarf as a modern top, creating an entirely new look. "The lightweight fabric is great for our Louisiana heat, and it's still fashion forward and feminine," he explains.
Thankfully, they've taken the guesswork out of creating a shirt out of a scarf with this video tutorial on their Instagram.
Whether you wear it under your blazer for work, with a skirt for dinner or just as an accessory to elevate your everyday white T-shirt and jeans, you really can't go wrong with silk scarves.
Watch inRegister's TikTok from the interview.
This story originally appeared in inRegister. To keep up with inRegister, subscribe to the free inRegister@Home e-newsletter here.