On Barbie premiere days, we wear pink. The opening weekend of Barbie was the time to get all glammed up. We camped out in front of Cinemark Perkins Rowe XD to see what moviegoers were wearing during the first Saturday screenings of the film. With shows running every hour, we watched as friends dolled up in Barbie tops and a stylishly dressed mommy-and-me duo filtered through. There was surely a sea of pink ensembles not just at the Rowe but around Baton Rouge that day—and all over the country.


Taya Square, 8
Student
The 'fit: Gray Barbie sequin shirt with a pink tulle skirt
Her style: "Curly hair Barbie doll."
Words to live by: "I'm fab!"
---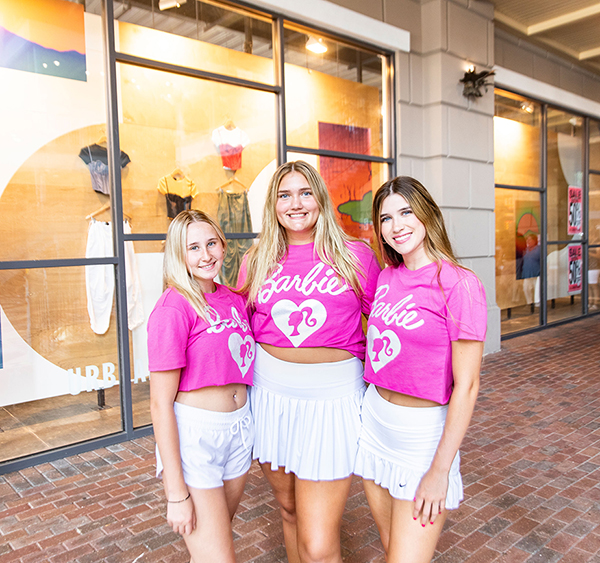 Charley Prunty (16), Addison Jackson (18) and Sara Jackson (15)
Students
The 'fit: Barbie shirts from Walmart with white tennis shorts from Amazon
Their styles: "Basics."–Charley. "Girly."–Addison. "Simple."–Sara.
Words to live by: "Do what makes you happy," and "Accept the love you think you deserve."
---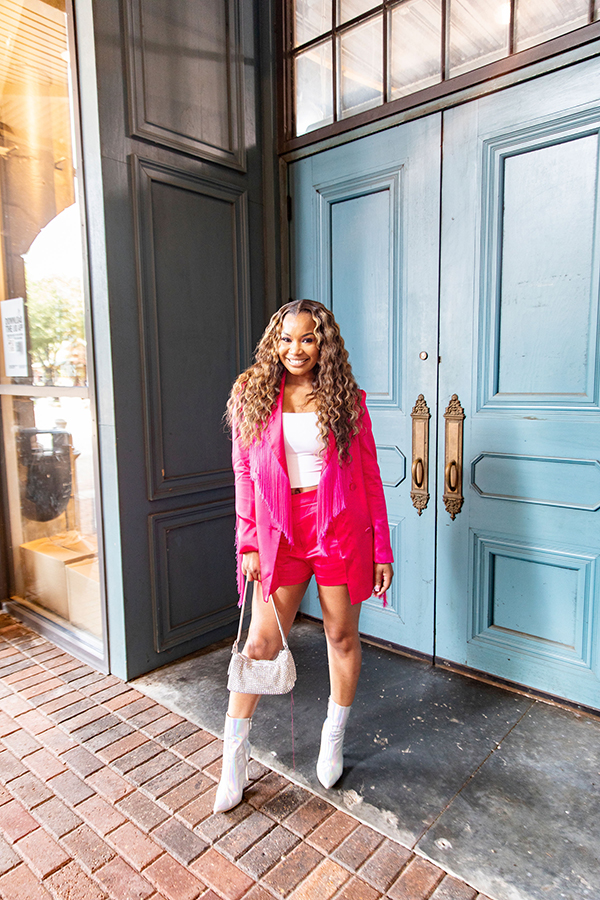 Terrica Matthews, 39
Realtor
The 'fit: Pink fringe short suit with iridescent booties and diamond mini tote bag
Her style: "Girly, with a hint of elevation."
Words to live by: "She believed she could, so she did."
---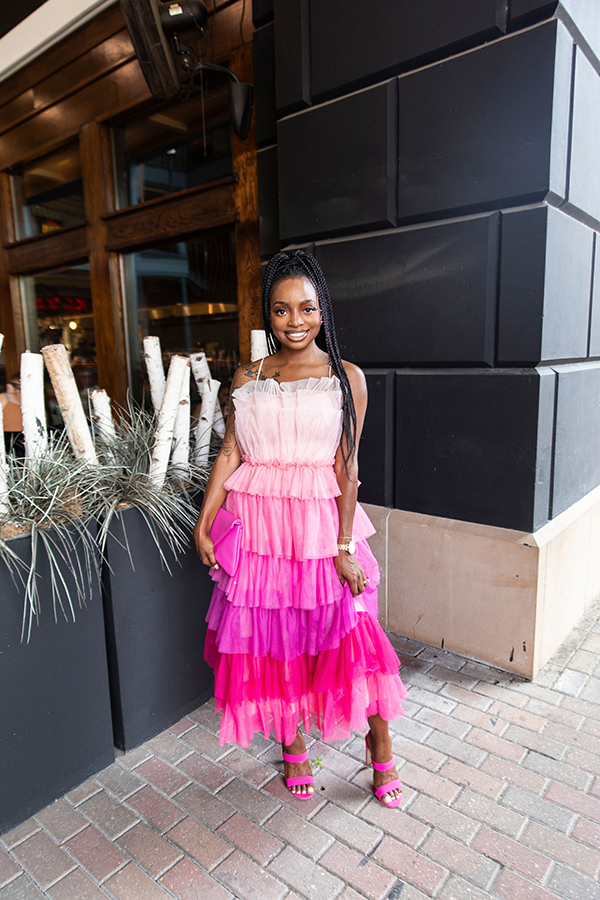 Jasmine Smith, 31
Entrepreneur
The 'fit: Storia ombre tulle dress from Apricot Lane
Her style: "Fun and unique."
Words to live by: "Life is like a box of chocolates. You never know what you will get."
---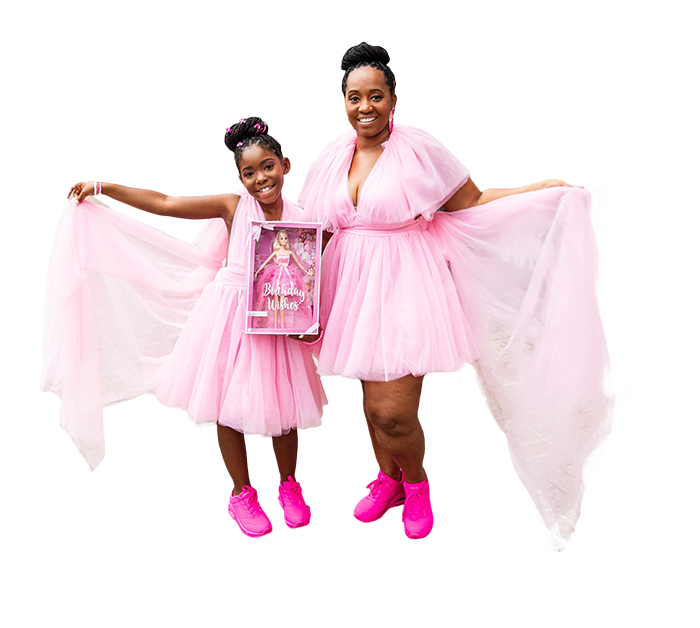 Christina Poray (45) and Taylor Poray (9)
Mortgage loan officer and student
The 'fit: Pink tulle dresses from Frock Candy, Skechers hot pink tennis shoes and the Birthday Barbie from a trip to FAO Schwarz in NYC
Their styles: "Comfortable and laid-back."–Christina. "Girly, cute and fun."–Taylor
Words to live by: "Dream big."—Christina
"Be rich."—Taylor
---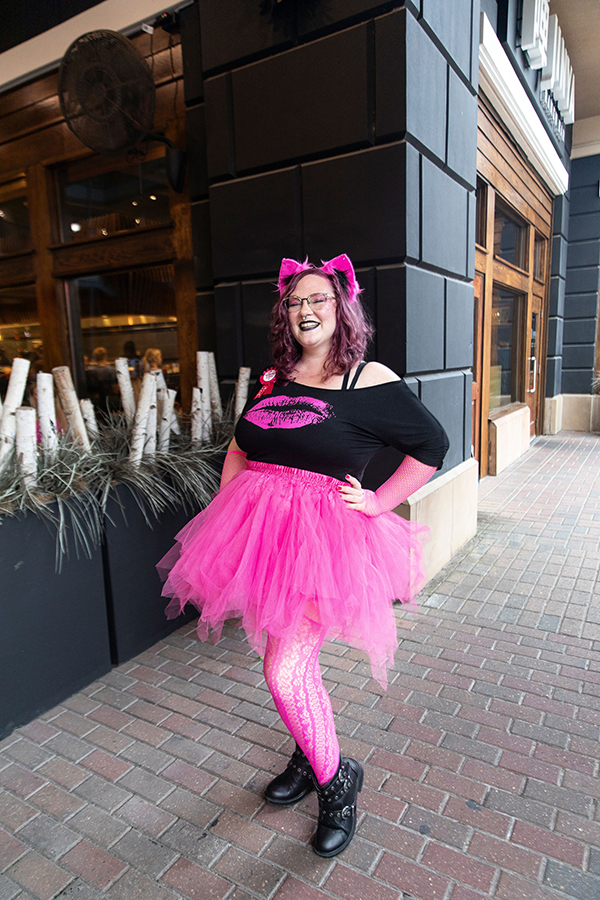 Barbie Aucoin, 35
Lead singer of ILLIAKA and mom
The 'fit: '80s gothic-style tulle skirt and shirt from Amazon; Etsy cat ears
Her style: Alternative style with a Gothic vibe twist
Words to live by: "Don't panic."
---
This article was originally published in the September 2023 issue of 225 magazine.