---
Karla Coreil and Jenn Loftin like to make millinery instead of friendship bracelets. Forget string and beads. These best friends would rather apply feathers, tulle and other fancy embellishments to hats and fascinators through their company Chapeaux.
Coreil and Loftin have been close for over 10 years, though they agree they may have lost track of time. In that decade, they've designed many hats, but their individual passions for crafting date back years before they met.
"I was in seventh grade, and the very first hat I made was this big, medieval cone hat with trailing ribbons," Coreil remembers.
Loftin's first headwear came a little later.
"My first memory of making a hat was when I was a senior in high school," she says. "I wore it in the Natchitoches Christmas parade."
Years later, the pair bonded over their love for the extravagant accessory—quickly becoming known to show up to events with a fancy headpiece to match any outfit they wore.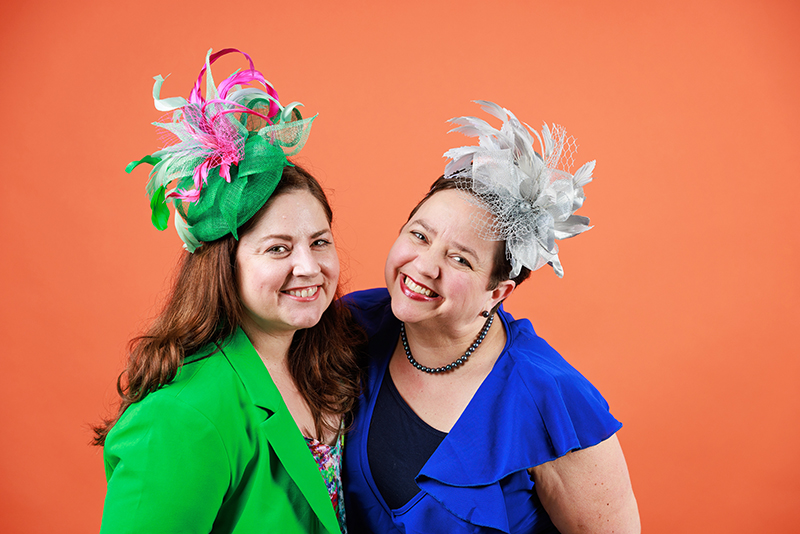 "Even before the idea of Chapeaux existed, you go back through our pictures and we always have on some festive headwear," Loftin says. "Sometimes the outfit is meh, but the hat is amazing."
They didn't consider turning their love for hat making into a business until Loftin mentioned she hoped to someday open an Etsy shop.
Before boarding a flight to New York in November of 2021, they came up with a business plan to sell fancy hats and millinery. They coined it Chapeaux: a play on "chapeau," the French word for hat.
The new brand's focus would be its craftsmanship: Feathers would be hand-curled, other parts of the hats hand-sculpted, and flowers hand-made. Still, they agreed their bond would always come first.
"We said at the time that the most important thing is our friendship," Loftin says. "We can opt out if at any point it feels like this isn't fun anymore."
Over a year later, though, the ladies behind Chapeaux are still going strong with what they call their "couture craft." In that first year of business, their Chapeauxs have made it across the country to events like the Kentucky Derby, and teas and brunches in far-away states like California, Washington, Vermont and beyond. Now, you can catch them hosting DIY parties, planning pop-up shopping experiences and creating custom pieces for clients.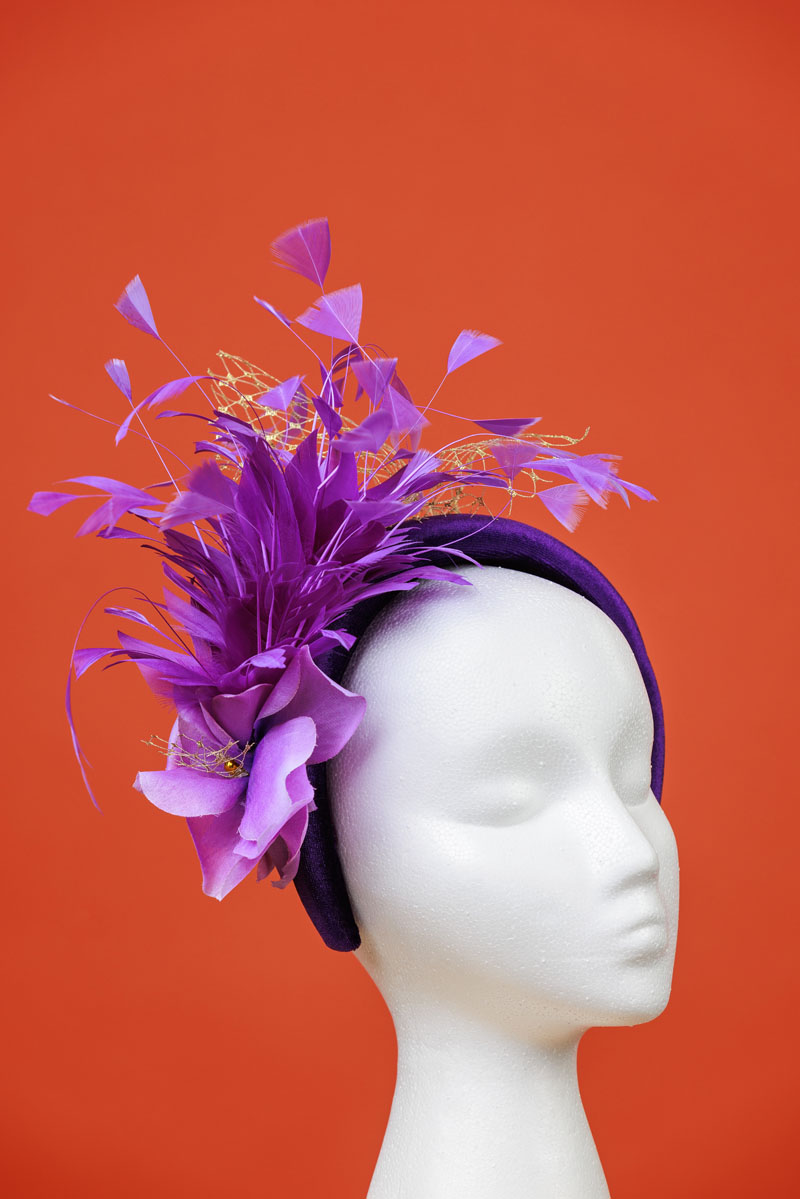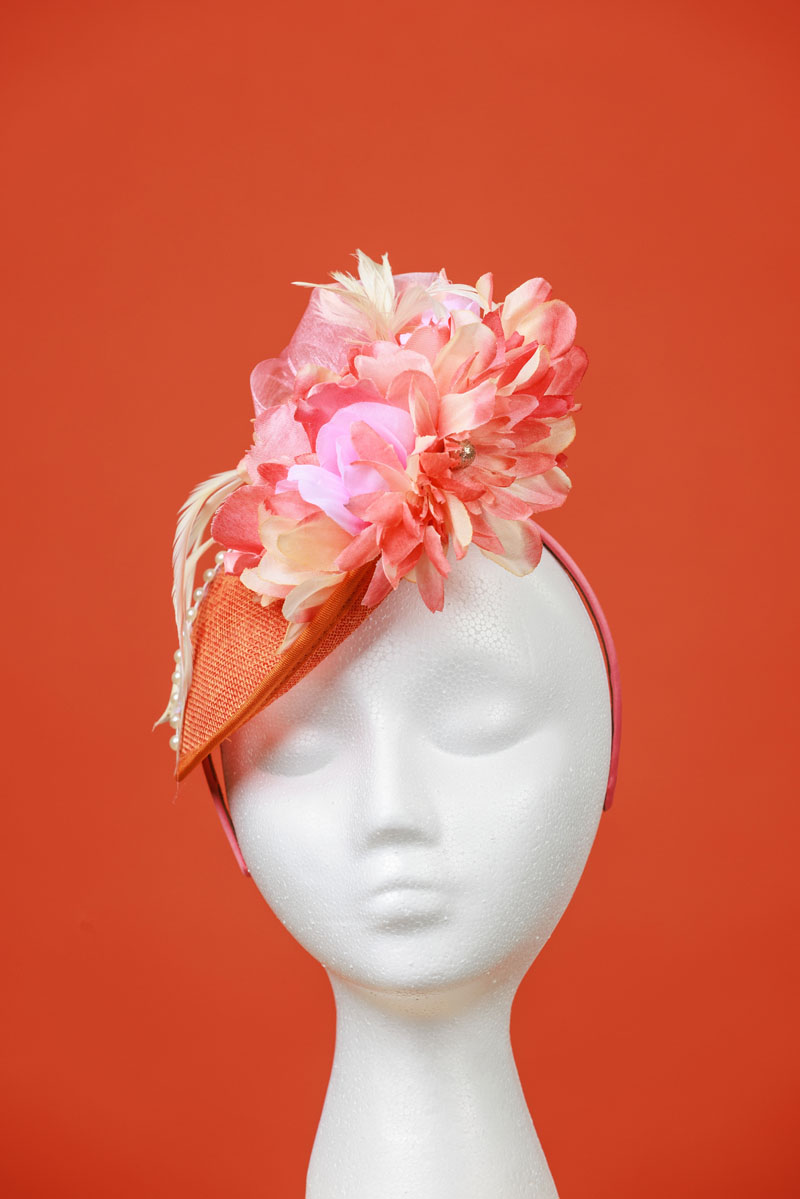 Nothing is too out of the box for Chapeaux. As long as it can be supported by a hat or headband, the brand can make it happen.
For last year's Derby season, it was tasked with creating a miniature version of a race track complete with minuscule horses, roses and even a white ribbon trim to represent a fence. At this year's Surreal Salon Soiree, Coreil created her own moving headwear that had mechanics and motors. "If someone says, 'I want to have whatever on my head,' we can figure it out if it's not too heavy," Coreil says.  "If it is really heavy, and that's what you want, we can figure that out, too."
Though some of these hats are larger than life, Coreil and Loftin insist they can be worn anywhere. The Chapeauxs are created to be adjustable so that the wearer can choose where the fascinator sits. The headpieces also come apart so they can be scaled down or packed safely for storage or travel.
"That's one of our own inventions," Coreil says. "We don't know of anyone else (making adjustable headpieces), and people love it."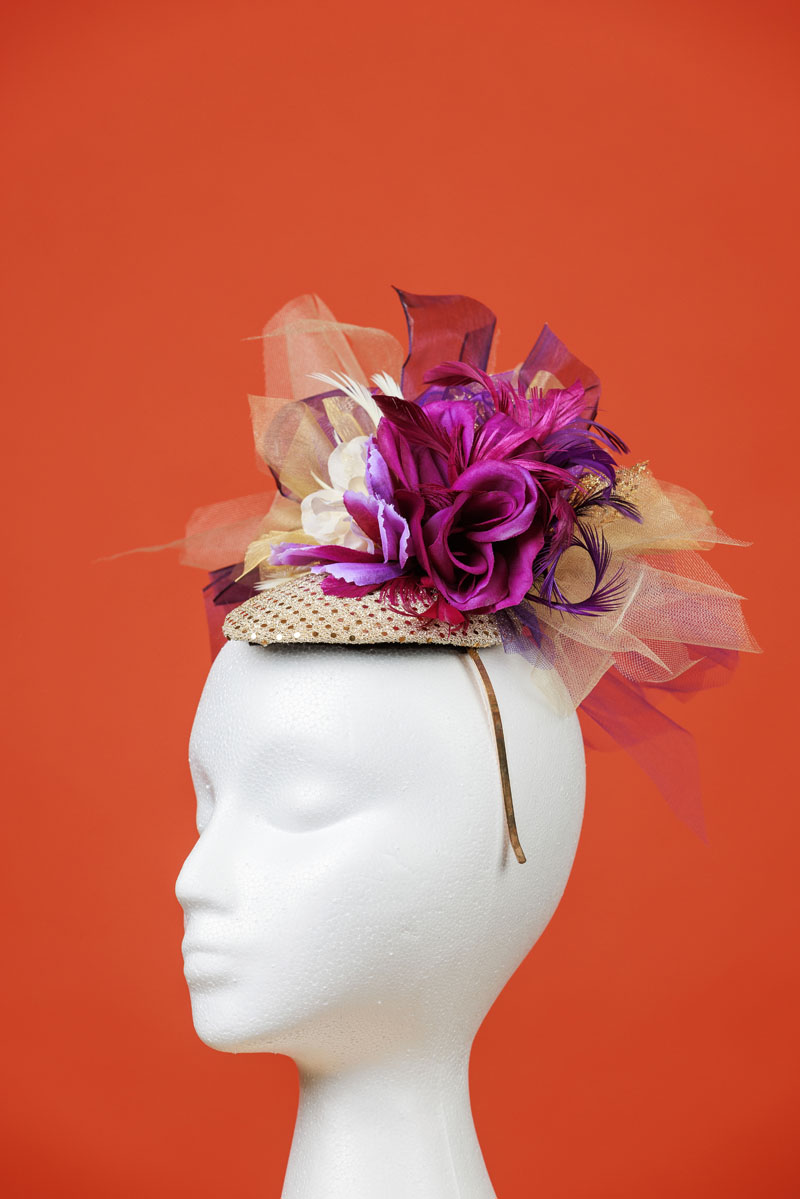 Coreil and Loftin even make custom pieces with intricate handmade elements. Those orders start with a consultation so the pair can understand exactly what the client wants.
Though their first year of business has been a hit, the best friends aren't done growing. In the future, they would like to have more events and parties to get people introduced to the idea of sporting fancy millinery. They're even thinking of adding embellishment bars to events—where guests can pick out pieces to affix to a premade hat—and hosting more Chapeaux Chats, where they can educate people about their favorite headwear.
"We express it as creating community and celebrating life," Loftin says. "And our vehicle for that is hats." chapeauxparty.com
---
Anatomy of a Chapeaux
Click the arrow icons to unlock all the details about this headpiece.

Chapeaux + the Kentucky Derby
The owners of Chapeaux call Kentucky Derby season "the Super Bowl of hats." Fancy headwear is a must at the iconic event, and Chapeauxs have made a few appearances on the heads of attendees. The brand will also take part in St. Jude Day at the Derby on May 6: an annual, local event and Kentucky Derby watch party with bourbon tastings, entertainment and a live auction. And earlier this spring, Chapeaux was the sole millinery vendor at the Louisiana Derby and a sponsor of its hat contest.
---
This article was originally published in the April 2023 issue of 225 magazine.