---
Even at night, Baton Rouge still shines thanks to the colorful light of neon signs. 
Drive down streets like Perkins Road, and it's impossible to miss restaurants like Zippy's or DiGiulio Brothers cast in a hazy-hued glow. Vintage and new neon signs are model mediums for advertising or Instagrammable backdrops—and they're all over town. 
Though they are as trendy as ever, neon signs are nothing new. Genuine neon dates back to around 1910, when glass tubing was lit by glowing neon or argon gas. Technicolor signs were all the rage from the 1930s to the '60s. In the past decade, the lights have made quite the comeback in the design world, inspiring both LED versions and signs created by skilled genuine neon craftsmen.
Bridget Tiek, one of the principal interior designers for Tiek ByDay, says the nostalgic signage is back in full force in commercial and residential interiors. Tiek ByDay has incorporated neon in designs for clients like Mother's Lounge, Lotus Lounge and Gatorworks. 
"Colored neon signs immediately give off a vibe," she says. "A large use of (neon) is going to douse the space in color."
LED versions using bendable, lightweight tubing are the go-to for those looking to hop on the trend without a larger investment. Despite this, Tiek says Tiek ByDay always uses genuine neon signs over the LED dupes.   
"LED has limitations," she says. "(Neon) is also a richer quality of light versus an LED."
Traditional neon is not practical for all businesses, though—and cost isn't the only deterrent. Maintenance can be tricky, as it's hard to come by workers who can service it. 
Still, it's hard to walk into a new or trendy local business and not see a neon sign—or an LED version that gives off similar vibes.

Neon lights
Some local spots with eye-catching lights—whether you're looking for a moody photo backdrop or simply want to hunt down vintage-inspired signs:
Mochinut — 7673 Perkins Road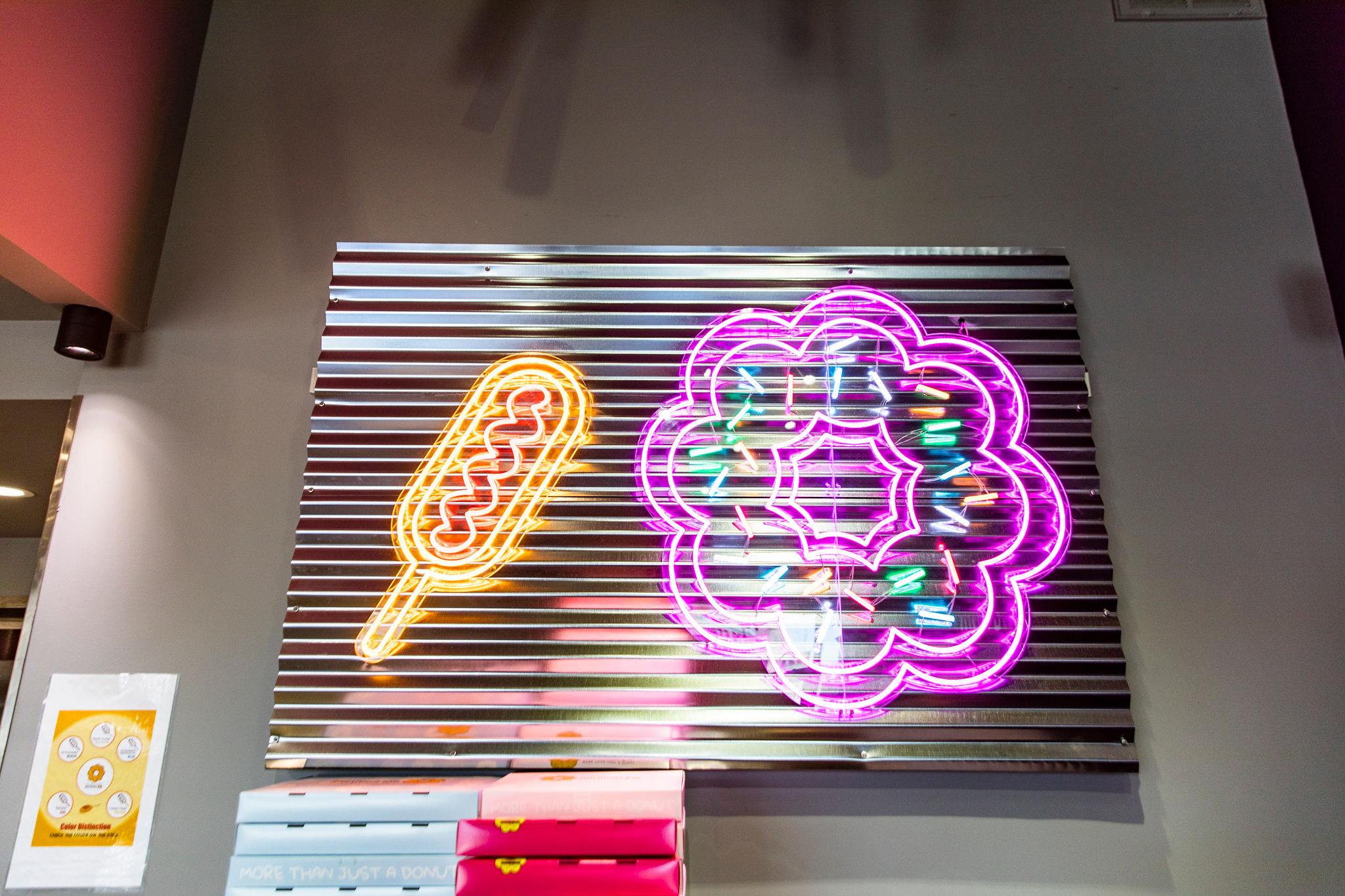 Pho 97 — 15540 George O'Neal Road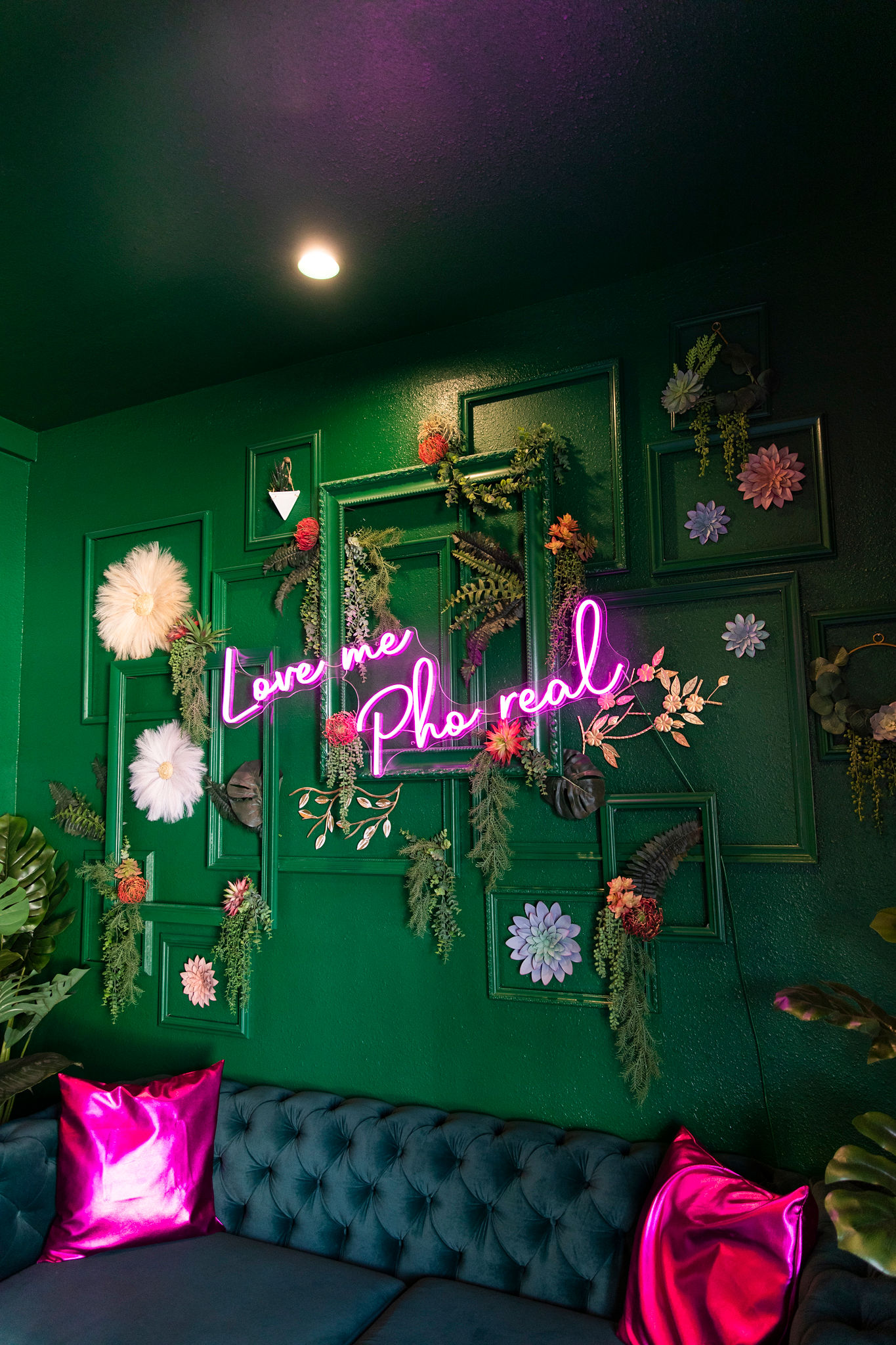 Zippy's — 3155 Perkins Road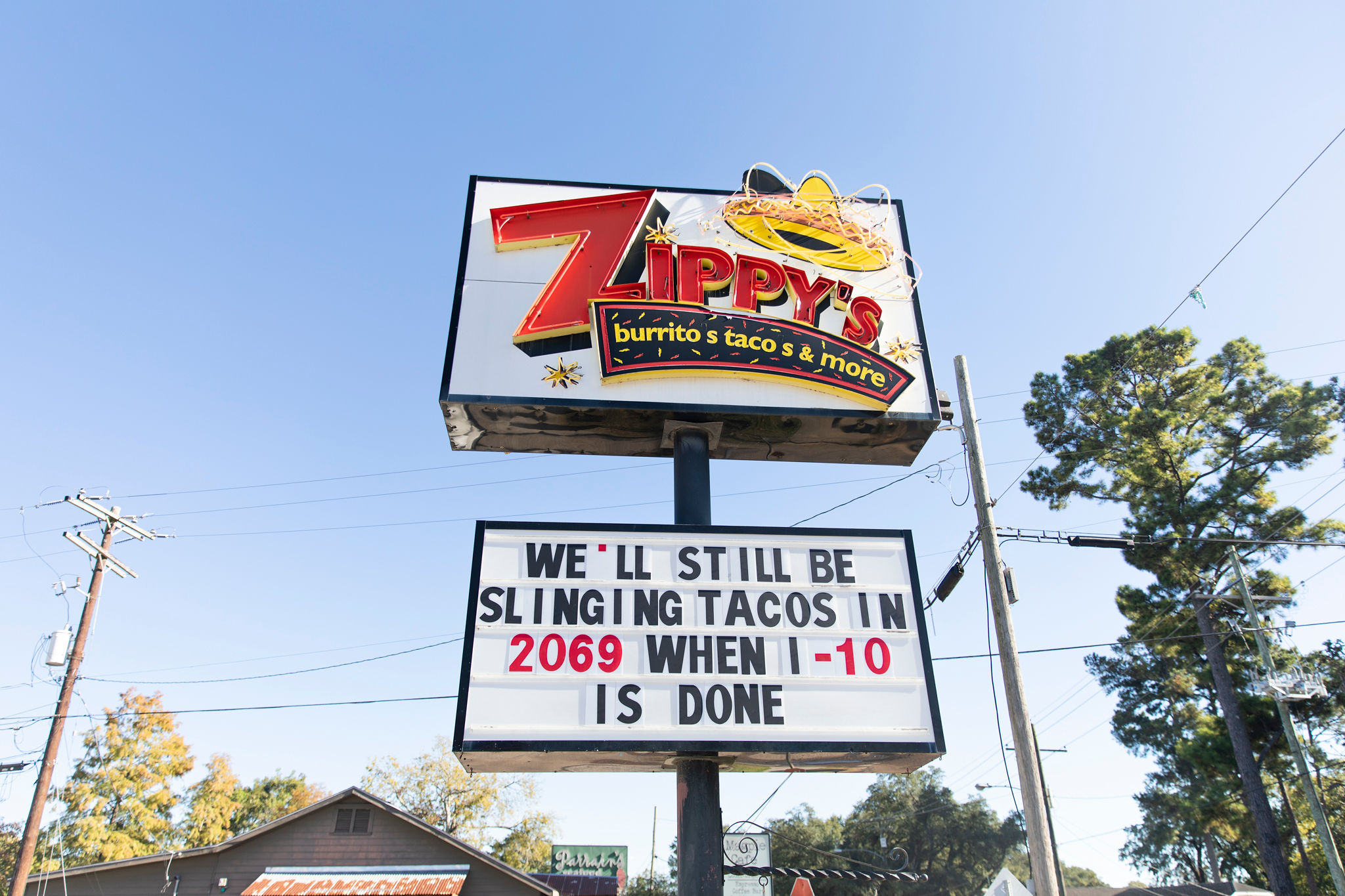 Lotus Lounge — 5050 Government St.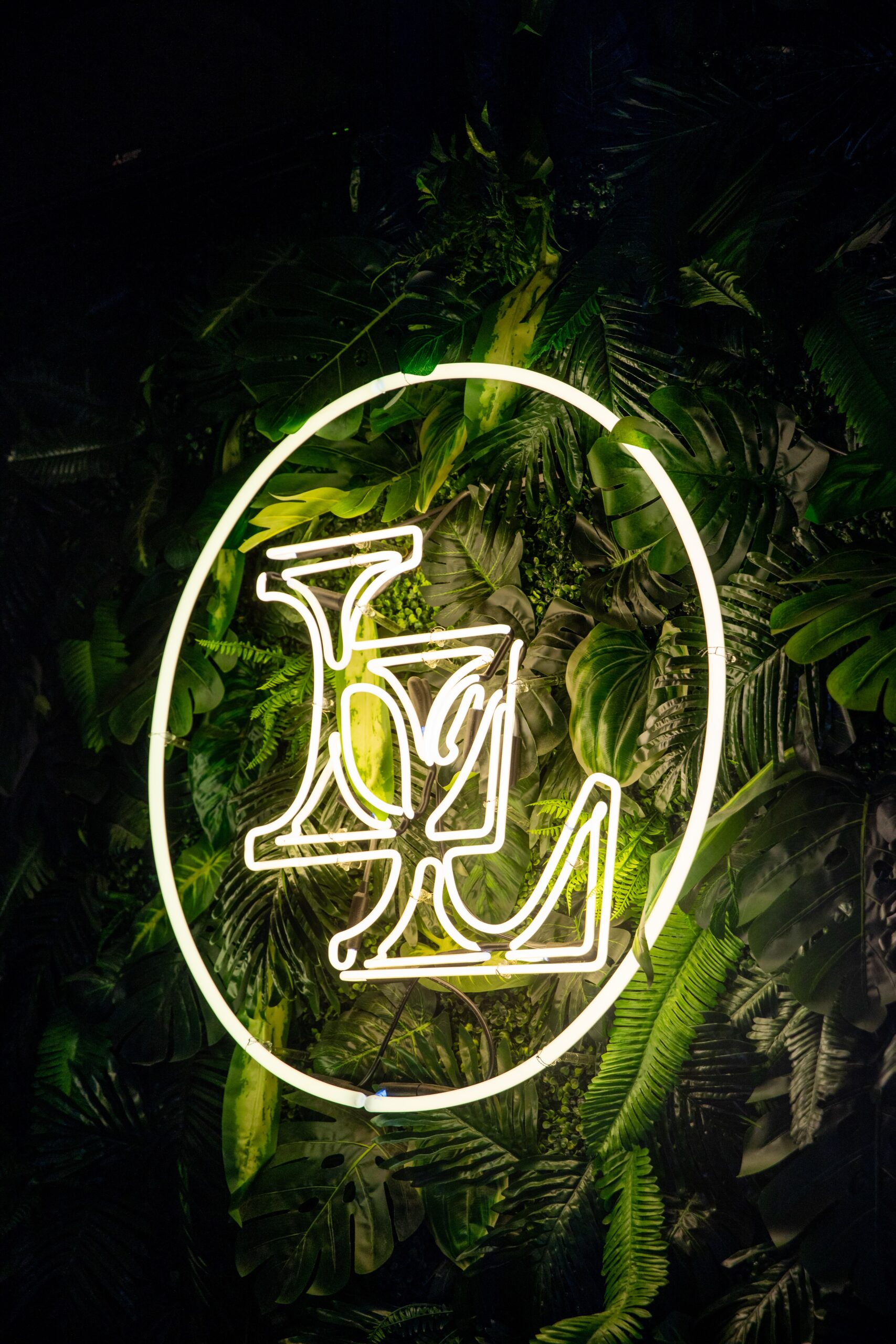 Downtown Baton Rouge Coca-Cola sign — Above the corner of Third Street and Florida Boulevard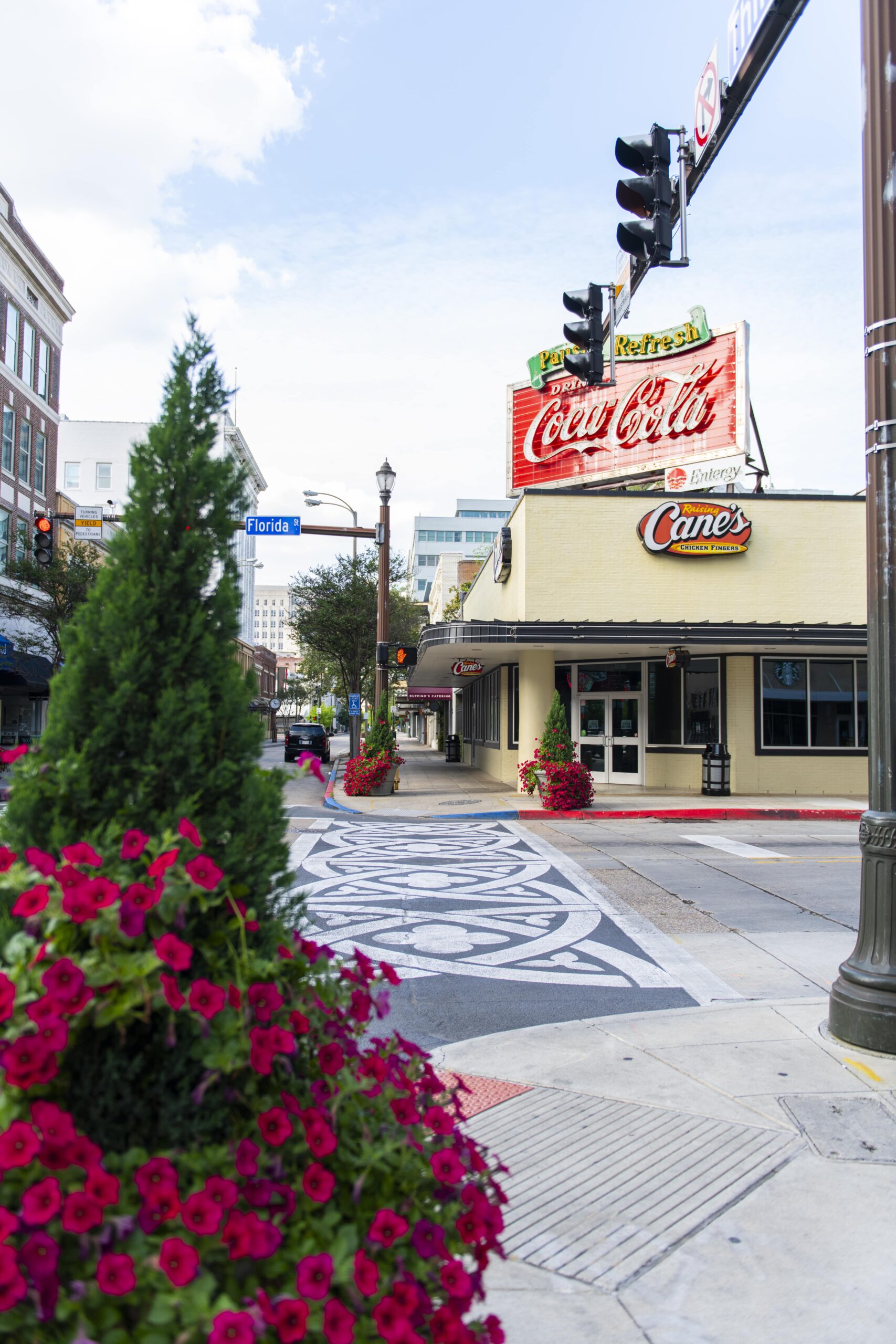 Main Lobby — 668 Main St.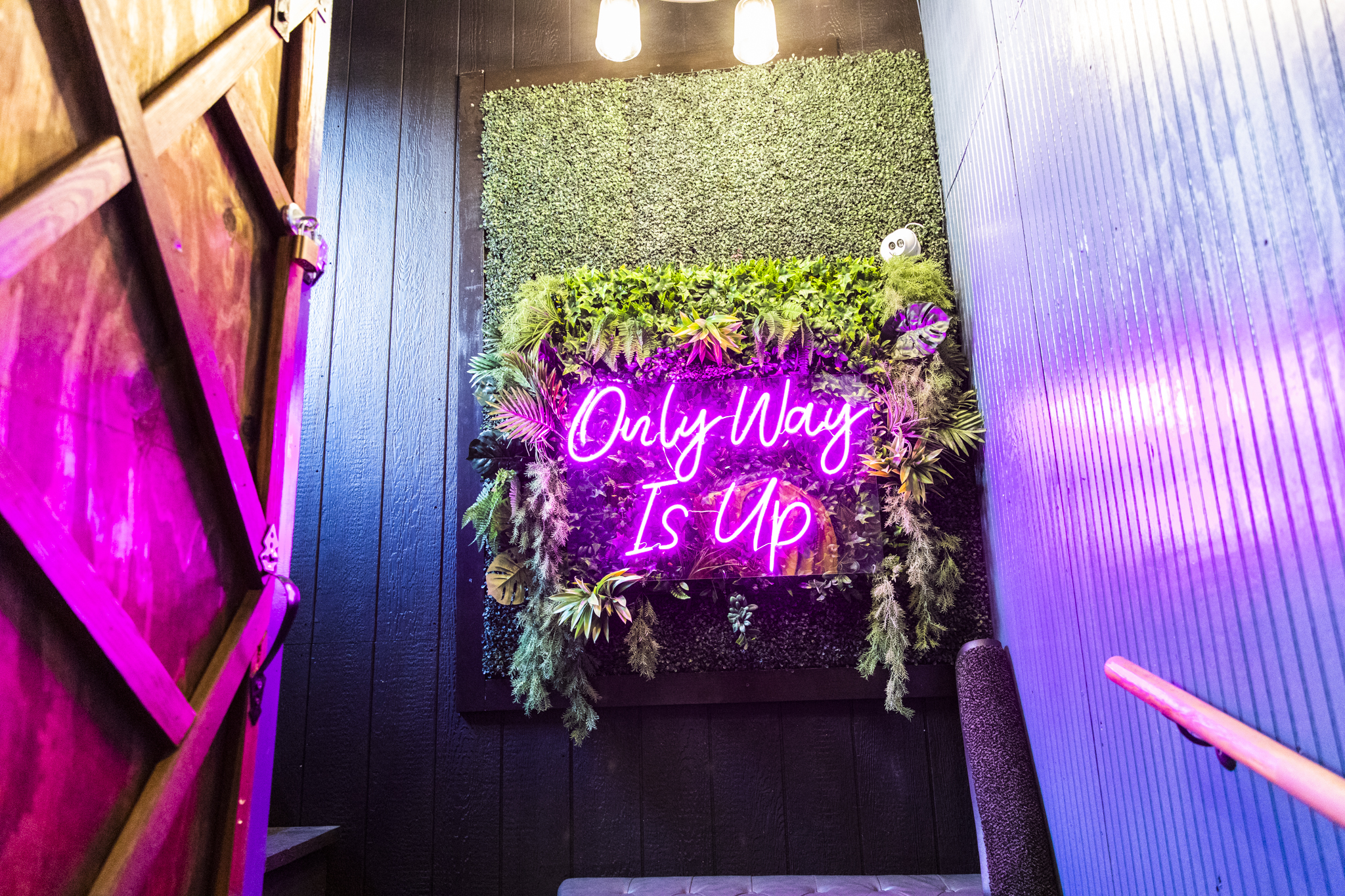 Modesto — 3939 Burbank Drive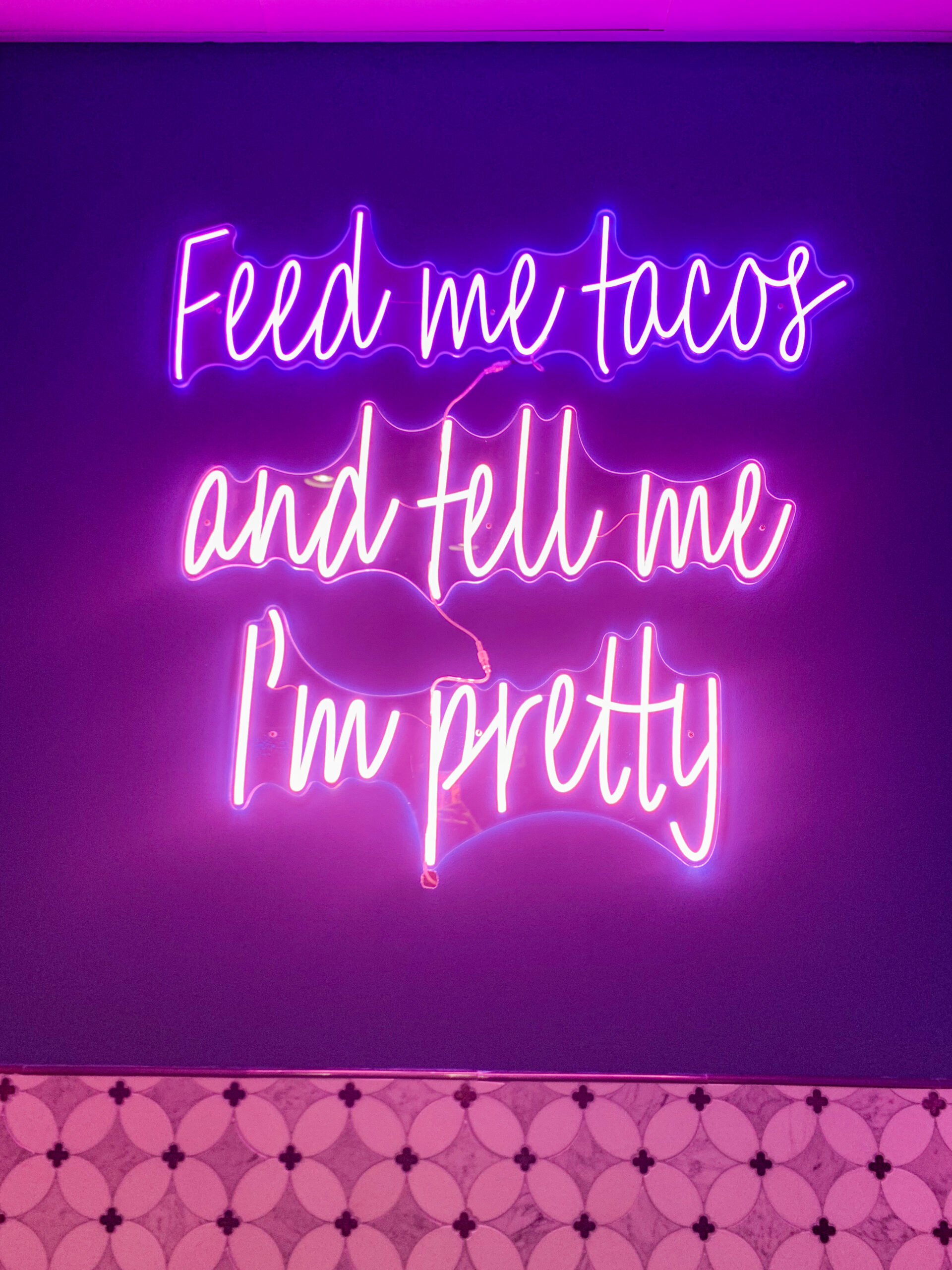 SoLou — 7246 Perkins Road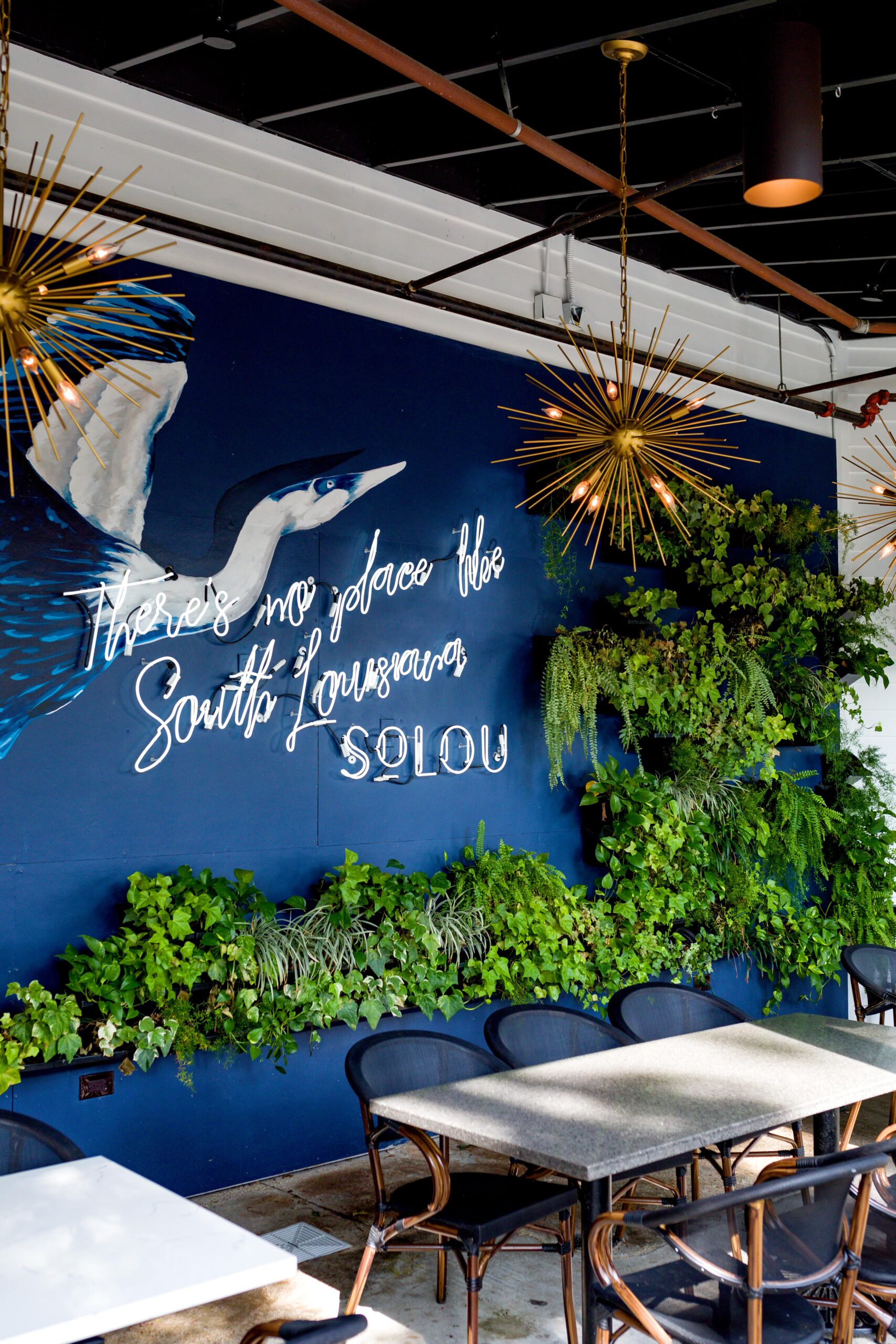 Gov't Taco — 5621 Government St.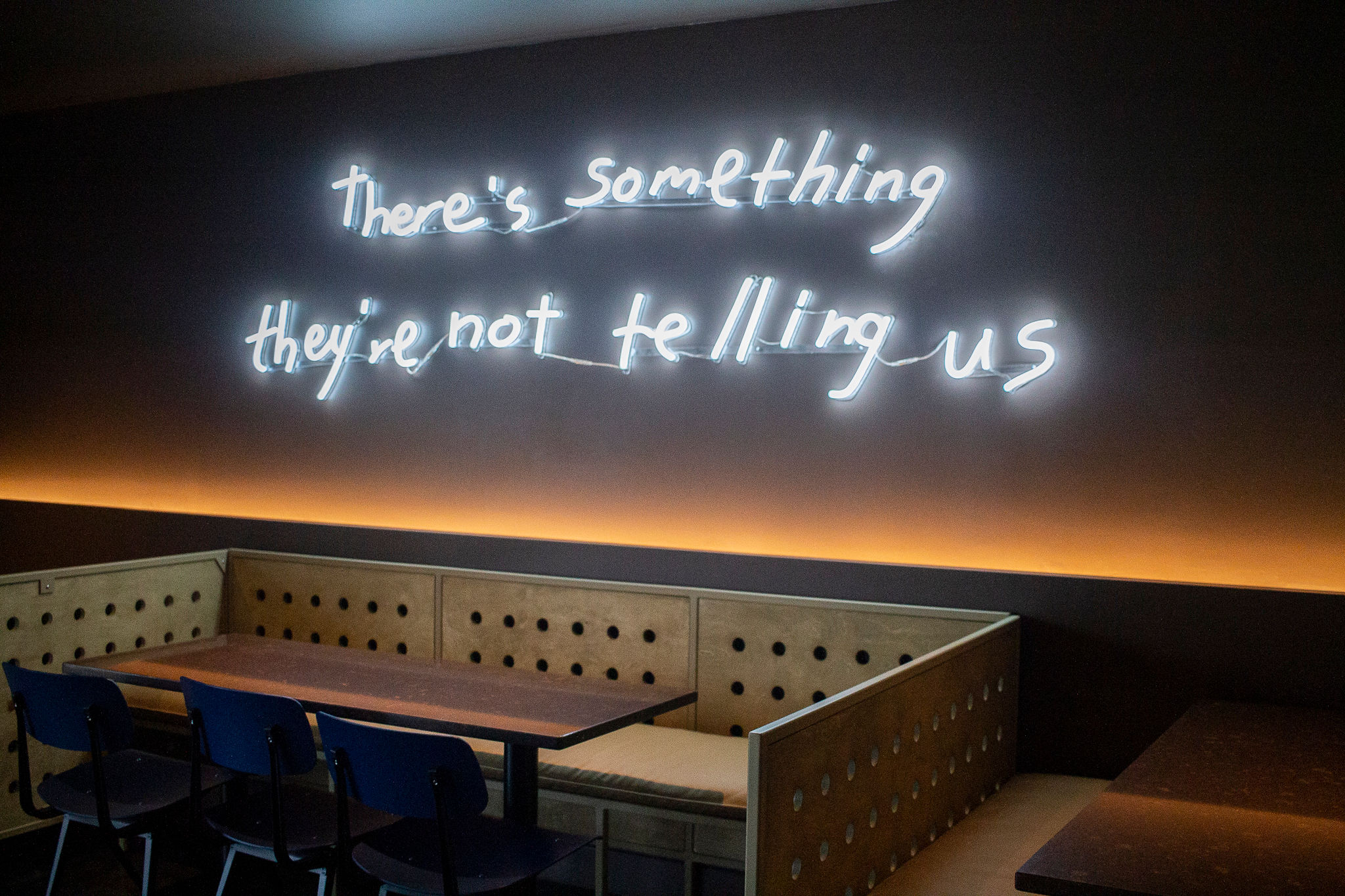 Schlittz & Giggles — 2355 Ferndale Ave., 301 Third St.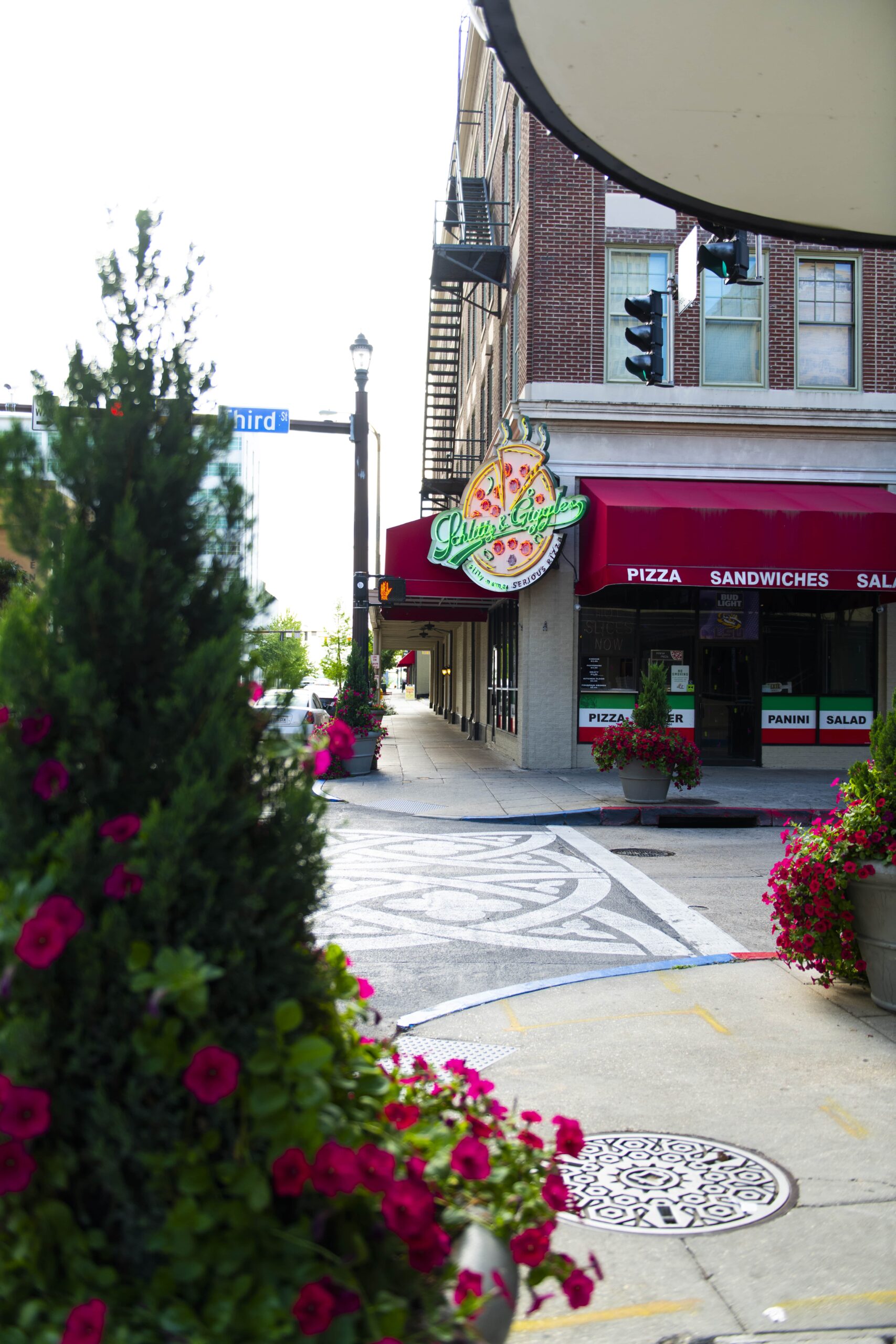 DiGiulio Brothers Italian Cafe — 2903 Perkins Road

More neon
Duvic's Martini Lounge
2854 Kalurah St. 
Juban's
3739 Perkins Road
Mike Anderson's
16400 Airline Hwy
Parker Barber
2544 Government St. 
The Radio Bar
3079 Government St.
Superior Grill
5435 Government St.  
and 7333 Highland Road 
Supper Club
10480 Perkins Road 
The Tunnel
201 Lafayette St. 
Varsity Theatre
3353 Highland Road  
Wanderlust by Abby
4221 Perkins Road
---
What are your favorite local neon or neon-inspired signs? Tell us at [email protected].
---
This article was originally published in the November 2023 issue of 225 magazine.