A new interiors and gift shop debuts this Saturday on Highland Road. Norah, named after the initials of the owners' children, aimed to turn the building previously home to Poise 'N Ivy Boutique into a "breath of fresh air." With a high ceiling, white floors and walls, and sunlight beaming through large windows, the shop welcomes customers with an open, tranquil atmosphere. 
The store stocks a range of art, home decor, jewelry, gifts, glassware and more, much of it by local creators. Instead of separating merchants by assigning a space to each within the shop, the owners meshed the items and creations together to create seamless, curated collections.
"We still have plenty of room to grow to add on more merchants. But we don't want it to feel overwhelming or cluttered or like, you don't know where to look," co-owner Kayleigh Crockett says. "Putting a painting in a certain space and curating it to that designated space … As a consumer, I'm like, 'wow, that looks really good there', and I could envision it in my home better than if it were one wall of all the same artists' paintings."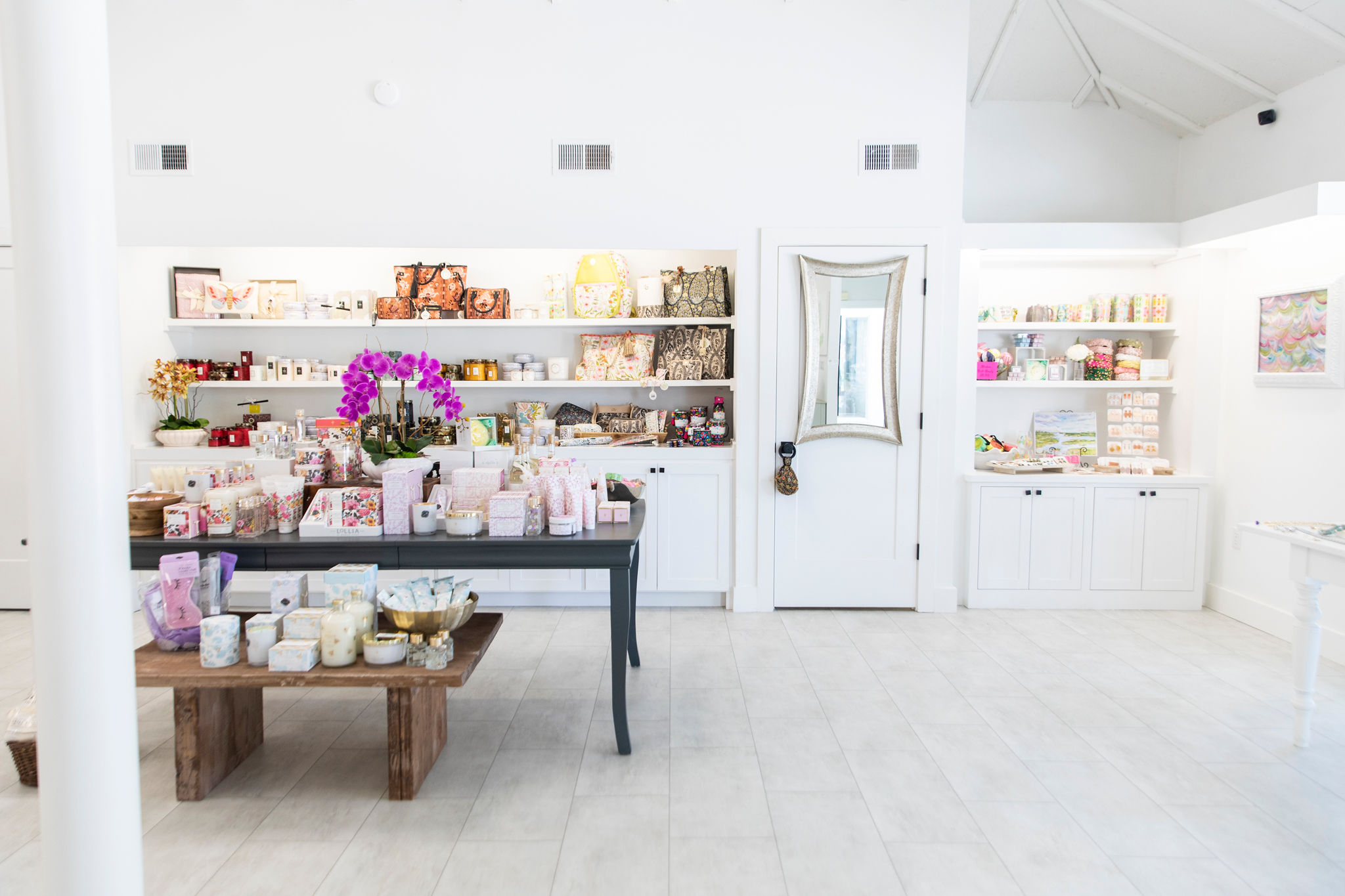 The lobby of Norah will host merchants, including pop-ups, while a conference room will be available for booking by entrepreneurs and business owners looking for a spot to host meetings or classes. Crockett says its first booking for the conference room will present a class by Susan Woodard Watercolors in June. Towards the back, the co-owners sectioned off rooms to conduct their own businesses. 
Its May 6 grand opening event will feature several pop-ups from 10 a.m. to 2 p.m. Guests can grab a drink outside from The Magnolia Spritz trailer before exploring Norah's featured merchants. Forever Lillies will be on-hand offering permanent jewelry, The LB Edit will setup a floral bar for guests to create bouquets, and there will be a beauty counter by Kellie Bourque.   
Owners promise Norah will be a hit stop for buying those upcoming Mother's Day gifts, sprucing up home decor for summer or finding new local businesses to support.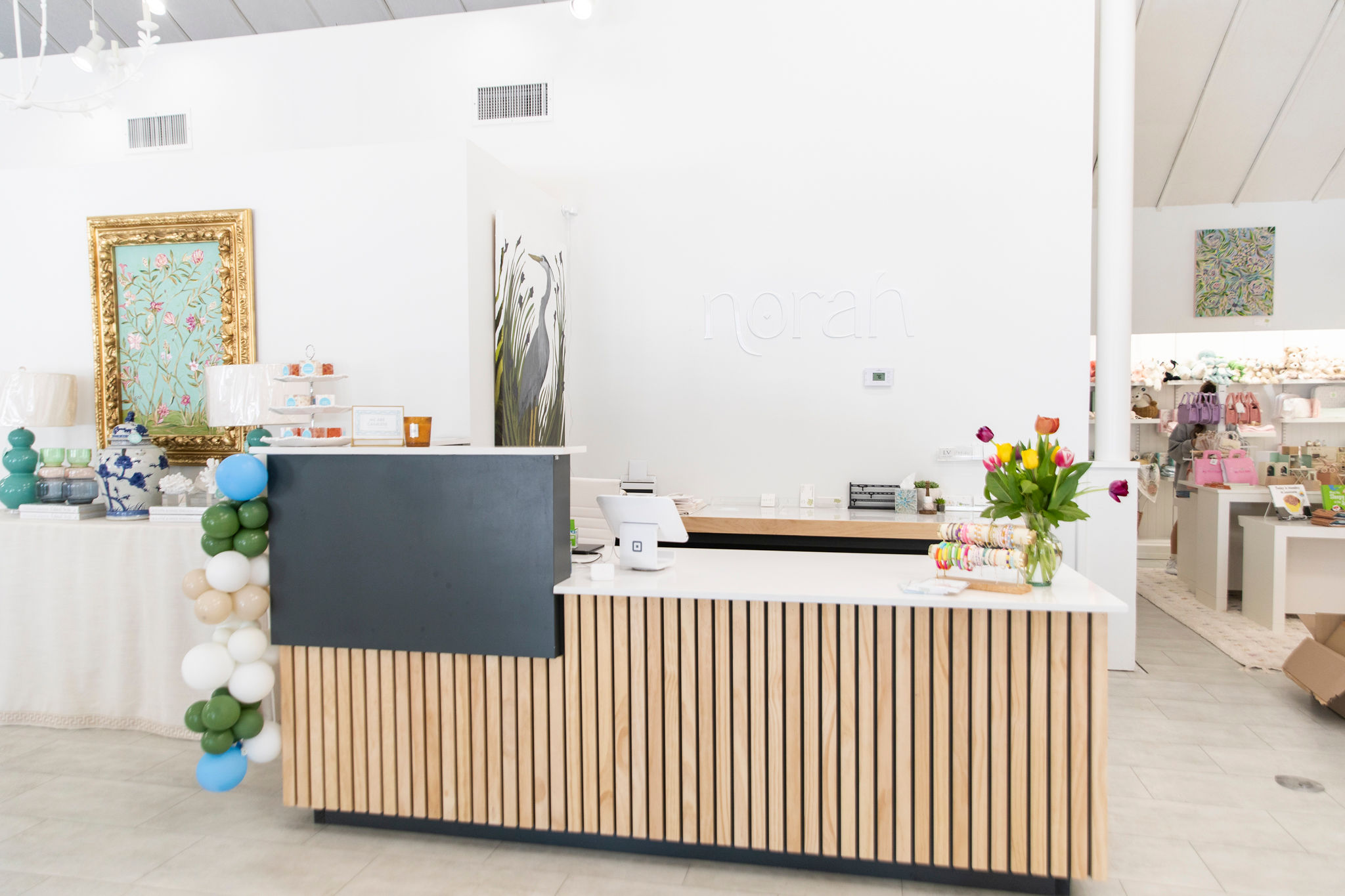 Crockett, owner of KC and Company, and her aunt, Brittany Copeland, owner of CFO Financial Group, were both in search of a space to conduct business. After finding this large building, the two decided to turn it into a multi-purpose shop. 
"We can kind of go with the ebbs and flows of where our artists are creatively," Crockett says. "They may have a tough month or a crazy busy month where they're like, 'hey, we can't bring you this much inventory because we sold it all' or an artist who's like, 'you know, I didn't feel creative last month; I don't have much for you.' They're not pressured to fill a certain space." 
Norah had a soft opening the first week of May to test the waters. It is open on Mondays through Fridays from 10 a.m. to 6 p.m., Saturdays from 10 a.m. to 4 p.m. and on Sundays from noon to 4 p.m. It is located at 7276 Highland Road, Suite B. Customers can view its full list of featured merchants on its website.