---
August shopping trips are often dedicated to updating the kids' school wardrobes—but don't forget to stock up on a few new pieces for yourself. LSU game days are as good an excuse as any, right? You'll need outfits that are easy, breezy and bold—because where else but Baton Rouge can you get away with wearing purple suede loafers?
Photography: Raegan Labat
Hair: CeKeisha Williams
Makeup: Katrina Liza
Models: Taylor LaCouture and Rendell Stovall
Location: LSU and the North Gates area
---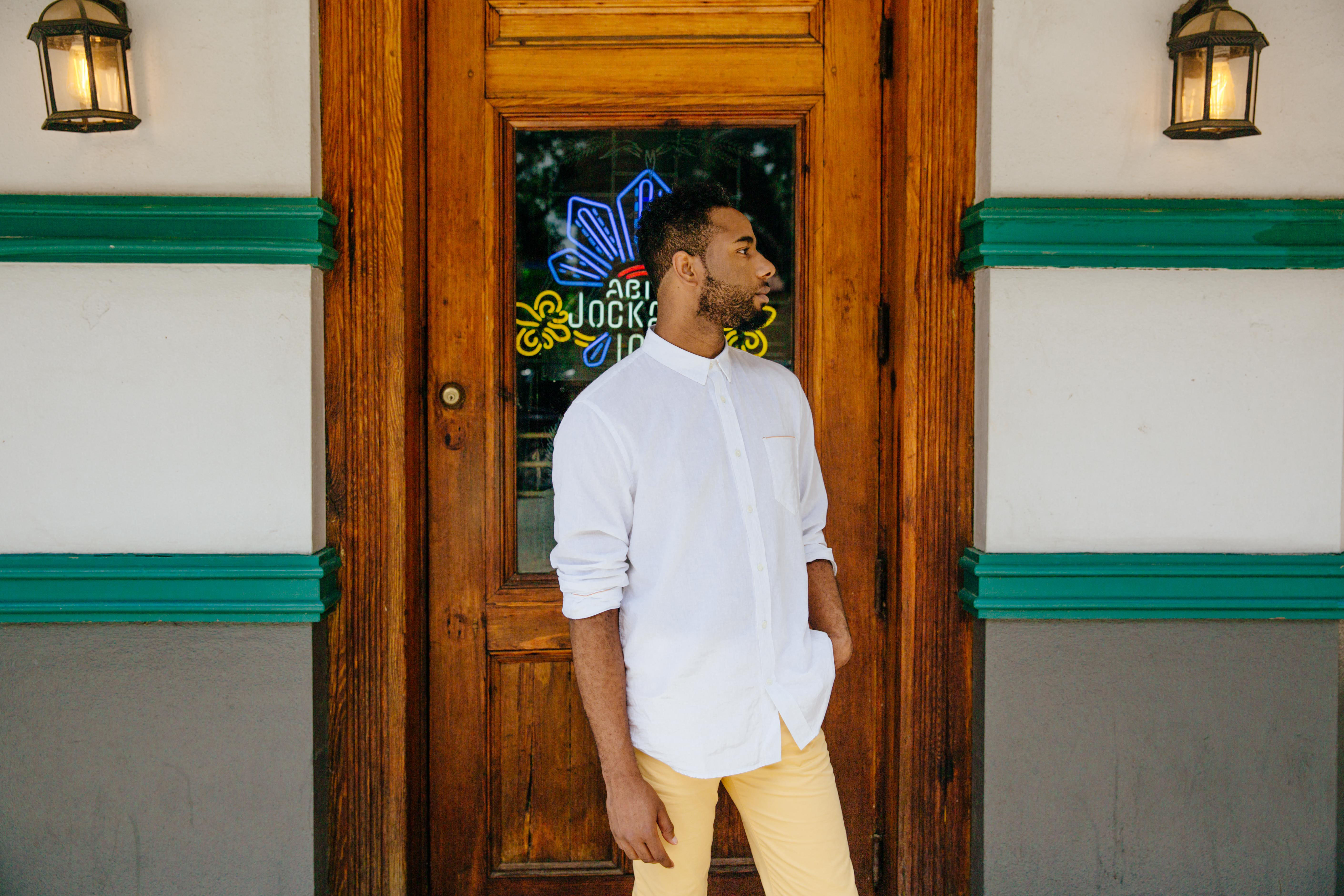 Billy Reid MSL one-pocket shirt, $195
BRAX "Feel Good" pants, $198
Austen Heller loafers, $185
From Carriages Fine Clothier
---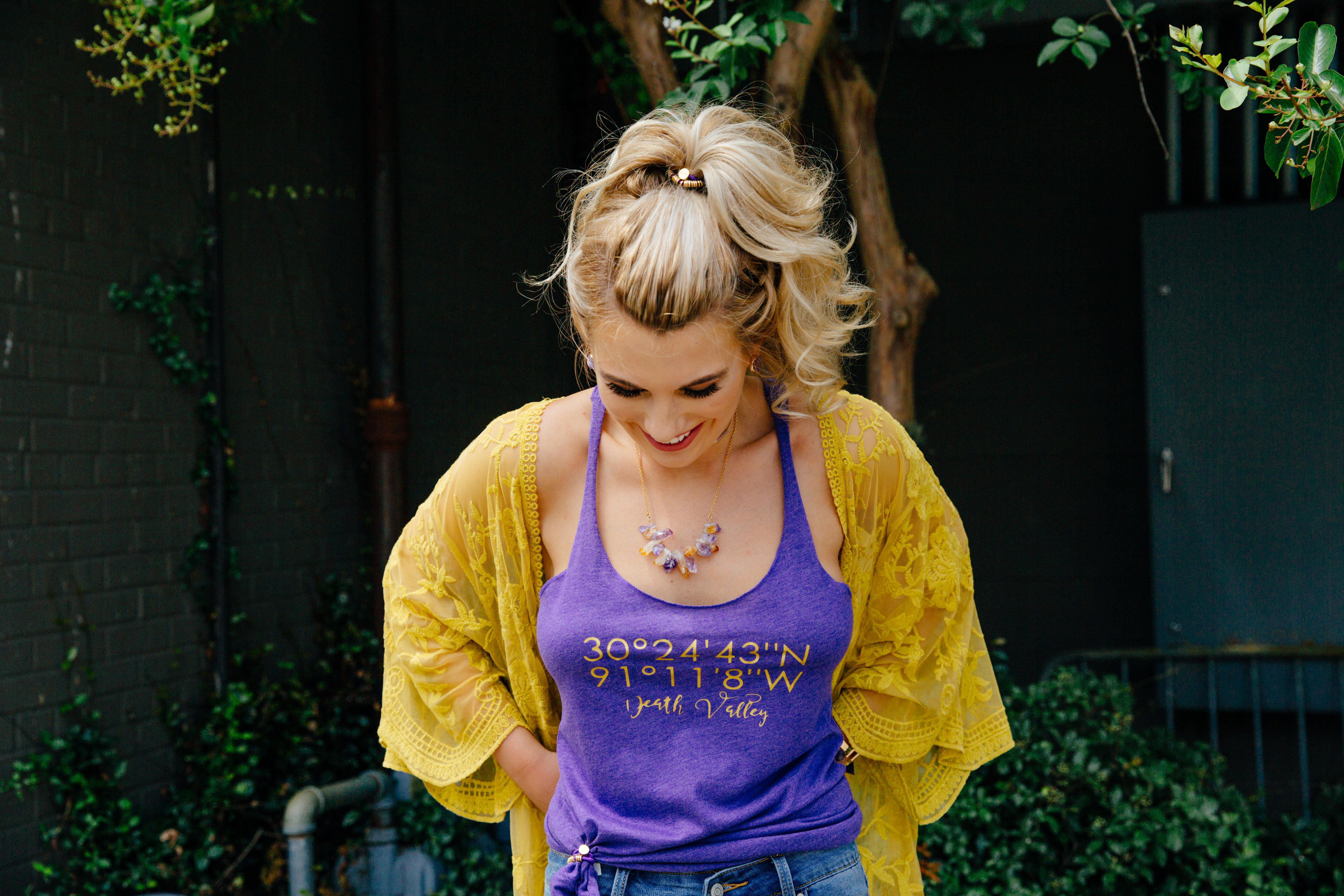 She + Sky long lace kimono in mustard, $38
Hammer jeans, $35
From Hey, Penelope
Purple Death Valley tank, $24
Purple druzy studs, $18
Amethyst necklace, $38
Amethyst bangle, $24
Brass hammered cuff bracelet, $16
Purple and gray quartz ring, $26
From Merci Beaucoup
Romance leather choker, $12
Soda "Again" x-band wedges, $38
From Frock Candy
---
Peter Millar linen shirt, $145
Beachcomber shorts, $90
Allen Edmonds lace-up shoes, $175
Raven shades, $155
Multicolor tortoise beaded bracelets, $12
From Carriages Fine Clothier
---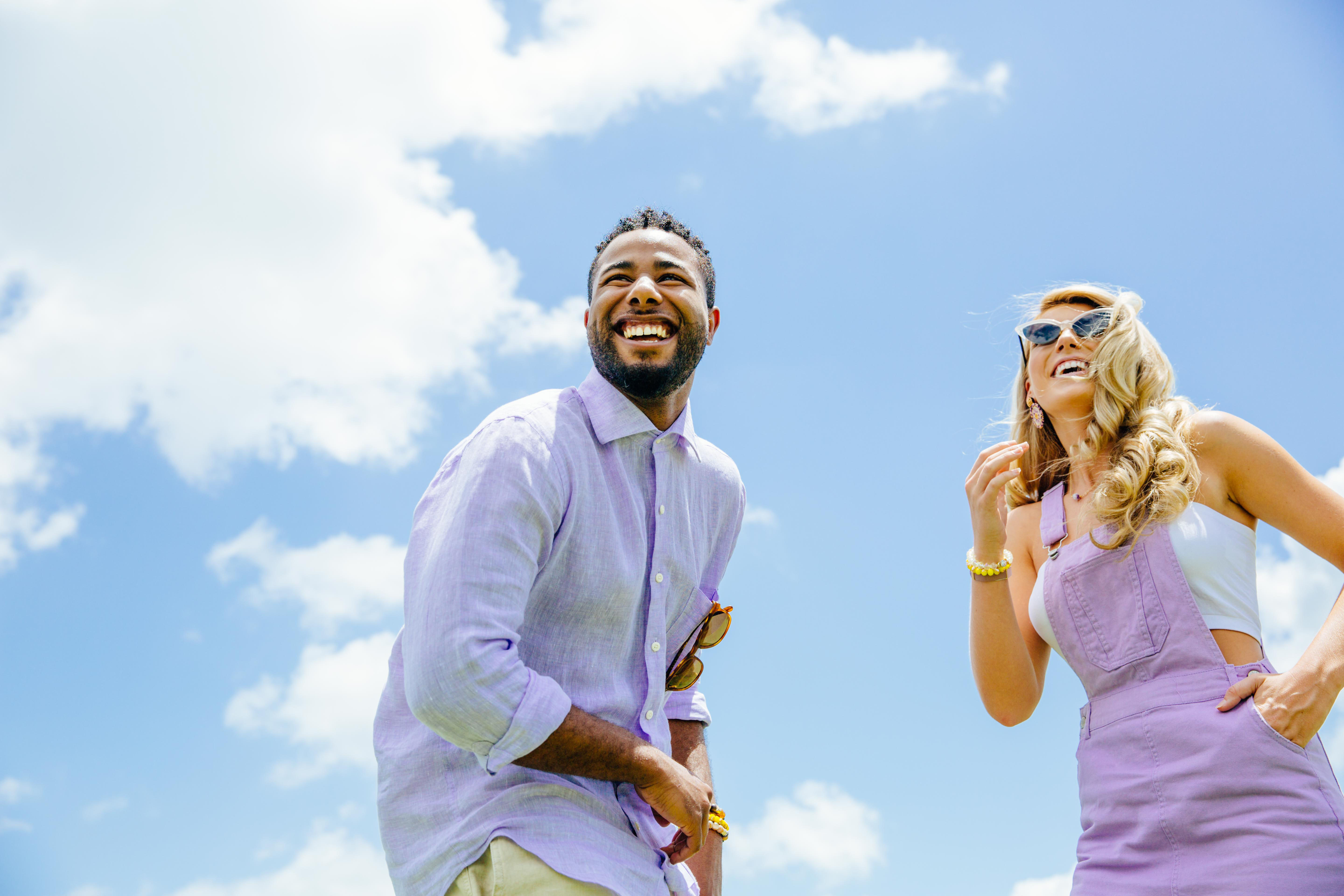 White bandeau, $8
Love Tree lavender denim overalls, $39
AMS "Emma" scalloped platform yellow wedges, $39
Seed bead earrings, $16
Beaded cuff, $18
Erimish beaded bracelets, 3 for $21
From Frock Candy
Retro-inspired shades, $10
From Hey, Penelope
---
On him:
Peter Millar campus striped polo, $105
AG-ed jeans, $235
Cole Haan sneakers, $150
From Carriages Fine Clothier
On her:
Sophie & Kate game-day top, $38
Just Black jeans, $79
Clear crossbody bag, $28
SODA canvas slip-on shoes, $34
From Frock Candy
Tiger earrings, $65
Tiger ring, $65
Small tiger pendant necklace, $55
From Mimosa Handcrafted
---
This article was originally published in the Tiger Pride section of the August 2018 issue of 225 Magazine.
Click here to browse the rest of the special LSU section.