---
Jamjuree Mixon doesn't own a couch.
There is no TV in her living room, either. When she and her husband, Joseph, downsized from their Prairieville home to a one-bedroom apartment last year, they saved their square footage for less traditional entertainment: an art station instead of a TV, a dining table that could seat 10 instead of a couch.
The space is still plenty cozy—and attracts daily visits from friends who come over to play card games or enjoy home-cooked meals.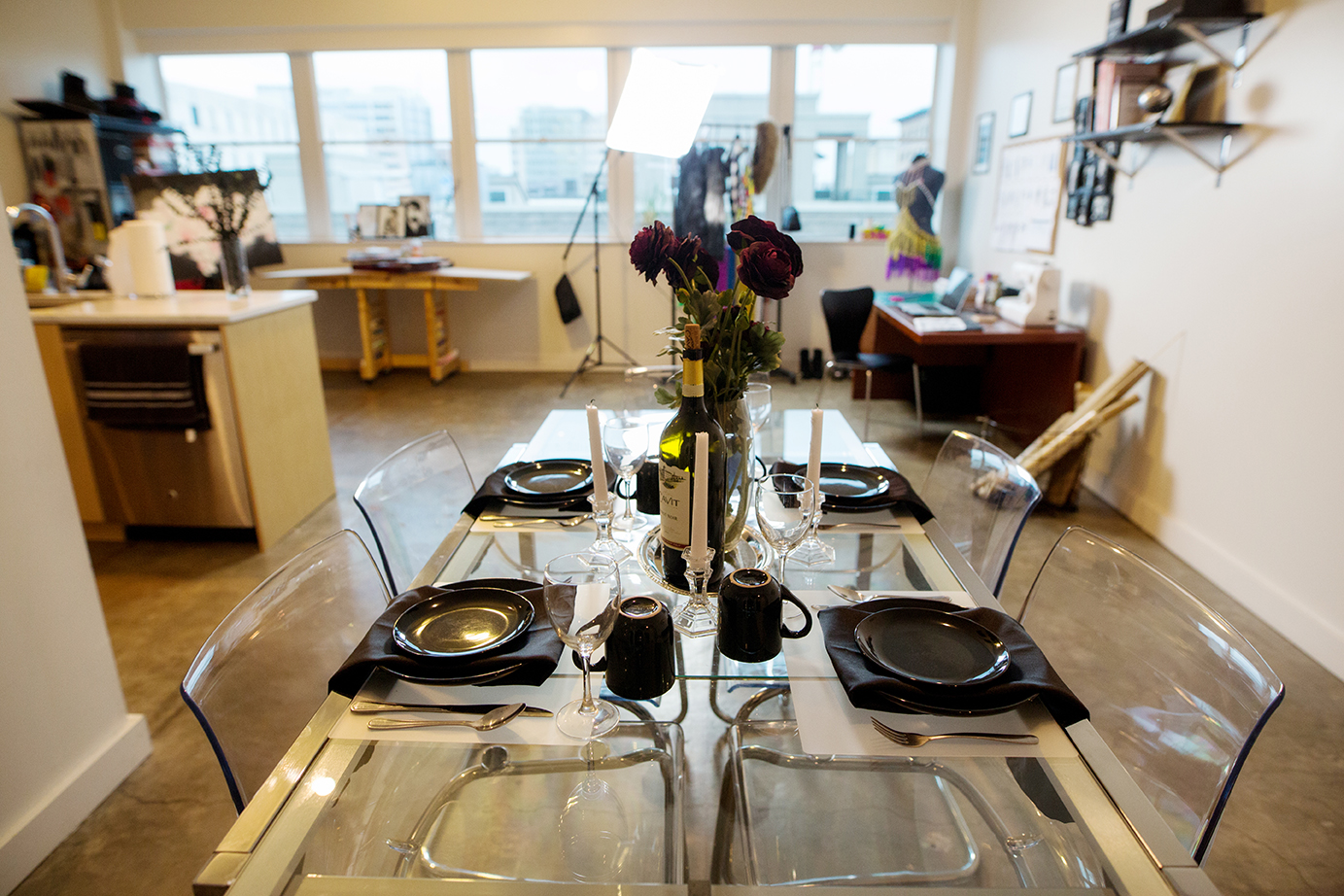 Today, Jamjuree is perched on a clear plastic chair at her dining table, wearing a graphic T-shirt and funky glasses. The savory scent of vegetables and pork wafts in from the kitchen, where she and Joseph cook soup daily.
"I love minimal style," she says, explaining her and Joseph's pared-down, industrial aesthetic. When she saw the Commerce Building's concrete floors and modern marble and natural-wood kitchens, she knew immediately it was where she wanted to live.
"You know those tiny-house TV shows? That fits her style perfectly," Joseph, 30, says.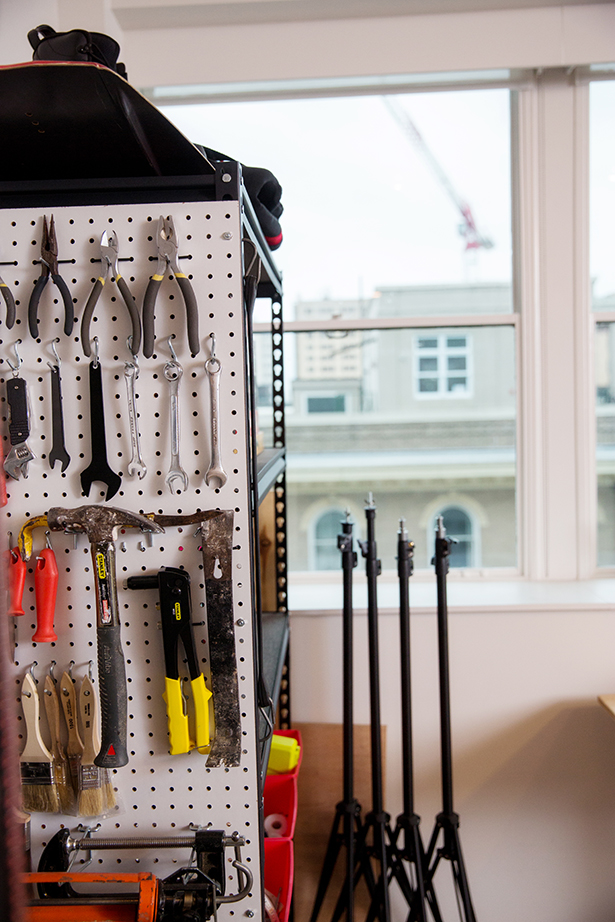 And much like those tiny houses, the couple's apartment is full of furniture hacks. Joseph, a programmer who used to work in construction, built most of the pieces by hand, including Jamjuree's collapsible sewing station on casters. He custom-built his own desk to fit into a small hallway between their bedroom and the dining area.
When Jamjuree isn't cooking or entertaining, she's working. The 25-year-old moved to Baton Rouge three years ago from Ayutthaya, Thailand, for a work-study program.
Not long after, she met Joseph and fell in love—both with him and her new city. Today, she runs her clothing brand, SVH Official, from her apartment. She sketches, sews, designs and meets on Skype with her business partner in Thailand.
"We both love to work," Jamjuree says while Joseph nods in agreement. "Our apartment is designed more like a workspace."
Sketches and inspirational photos are displayed around Jamjuree's desk, along with her latest project-in-progress: a dress made from Mardi Gras beads.
Next to the desk is a clothing rack showcasing some favorite designs: a black and white checkered crop top with a matching pencil skirt and a lime-green mini skirt.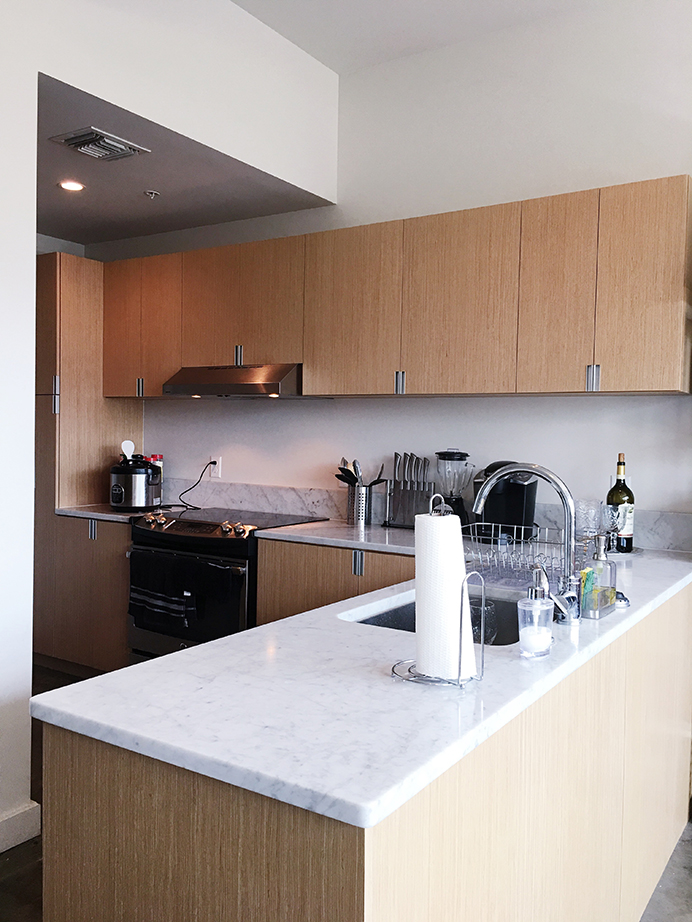 During the day, Third Street-facing windows flood the apartment with light. At night, a photography softbox plays double duty, providing lighting both for the room and for Jamjuree's photography. She also uses a camera tripod as a makeshift easel for her oil paintings.
The Mixons agree their downtown lifestyle has pushed them to keep room in their lives for only the activities they truly love—Jamjuree's art, Joseph's woodwork, shopping for produce next door at Matherne's, taking a swim in the Commerce Building's rooftop pool and having drinks at Draft House.
It's a comfortable living, and they aren't changing it anytime soon. They just re-upped their lease for another year.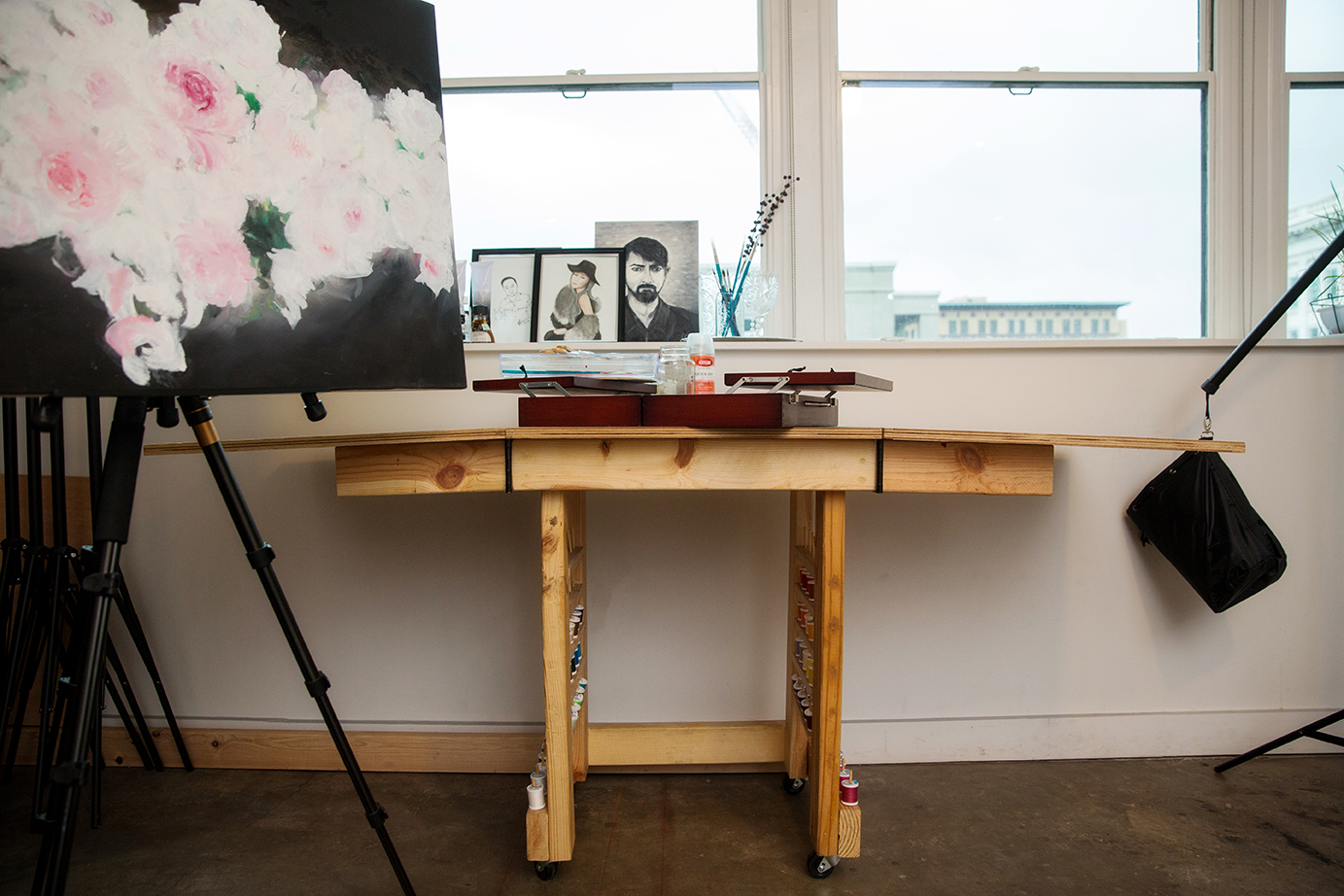 ---
This article was originally published in the 2017 Spaces & Places extra issue of 225 Magazine.