Style trends can be ephemeral, but a viral new one aims to be more than a passing fad.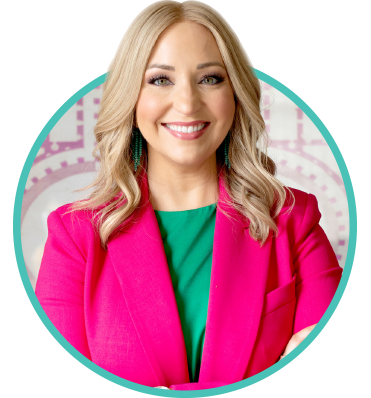 "Dopamine decor," as it has been coined on social media, is all about building a catalog of fun, timeless decor It embraces personality and whimsy and rejects fleeting trends and overconsumption. This philosophy calls for homeowners and renters alike to be intentional with purchases, so they dress their space with items that bring them joy.
Dopamine decor has no rules. As long as you decorate with things that make you happy, you're doing it right. We sat down with Rachel Cannon of Rachel Cannon Limited to chat about how Baton Rougeans can implement dopamine decor at home. Turn the page for her answers, illustrated in photos of spaces she designed.
Answers have been edited for clarity and brevity.


What is dopamine decor?
"The cousin of dopamine dressing: wearing what makes you happy, despite what trend manufacturers are telling you to love. In this case, your interiors highlight your quirkiness and personality, no matter what the fast decor culture is shouting from the sidelines. With the influence social media has over trend cycles, I think consumers are realizing the importance of finding their own voice within the noise. I don't want to go home to a house that looks like anyone else's—and I don't think most people do. We've been fed a steady stream of white interiors for about 10 years. While it's certainly pretty, it's not for everyone. People are ready to embrace style that isn't handed to them in such a tidy package."
---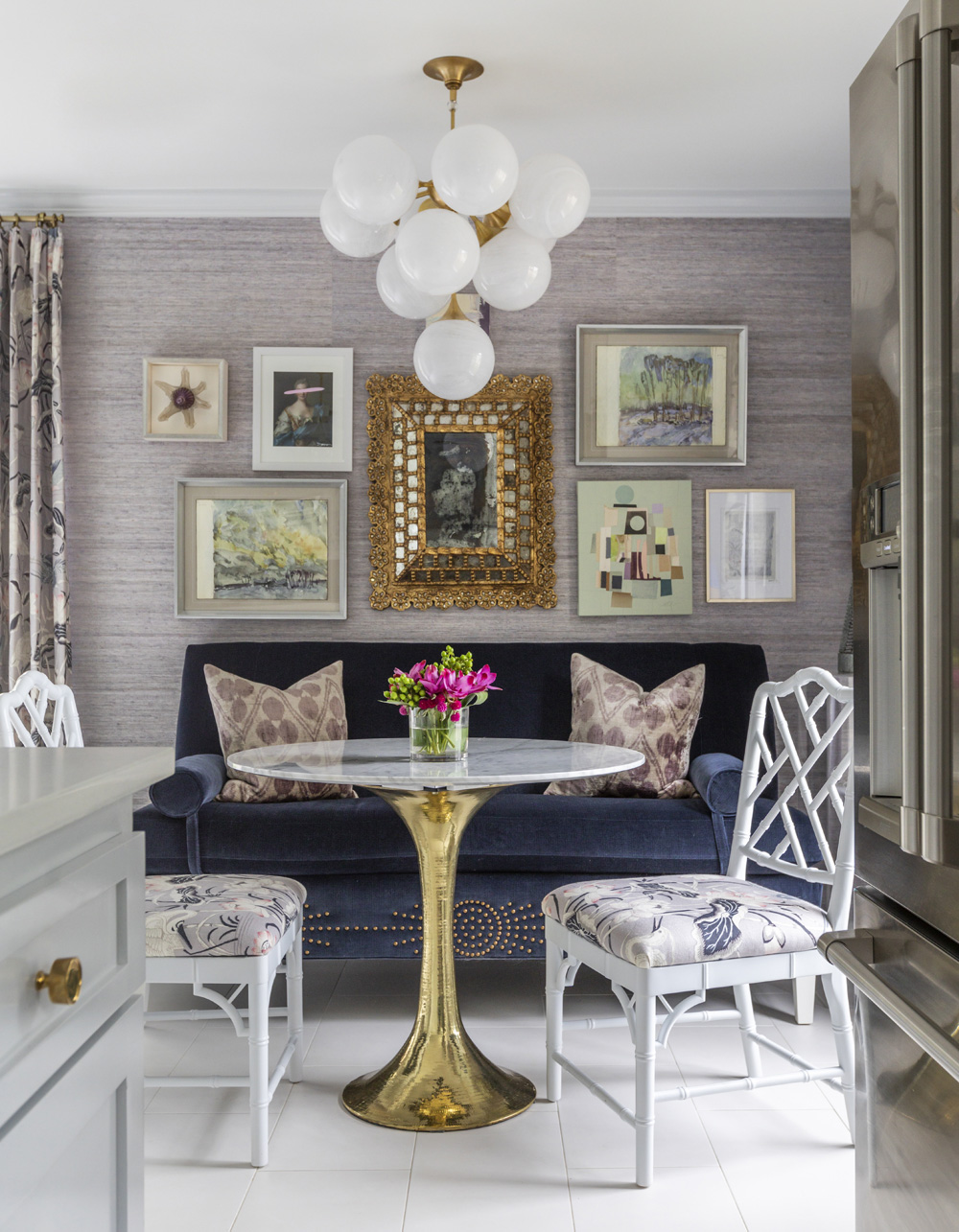 How can we approach this philosophy like a designer? What items in your home classify as dopamine decor?
"Custom furnishings are really our sweet spot. It's the way we incorporate color and pattern that gives our interiors a joyful aesthetic. A sofa is just a sofa until you upholster it in cheetah print velvet. I have a couple of salon walls in my home that mix original artwork with prints. I have a Louise Gaskill Murano glass chandelier in my dining room that I designed with her, and it's like a work of art. I have a sculpture my second grade teacher, Linda Jeffers, made for one of her Baton Rouge Gallery shows. It's special because she was a favorite teacher, and reconnecting with her via Facebook was so great."
---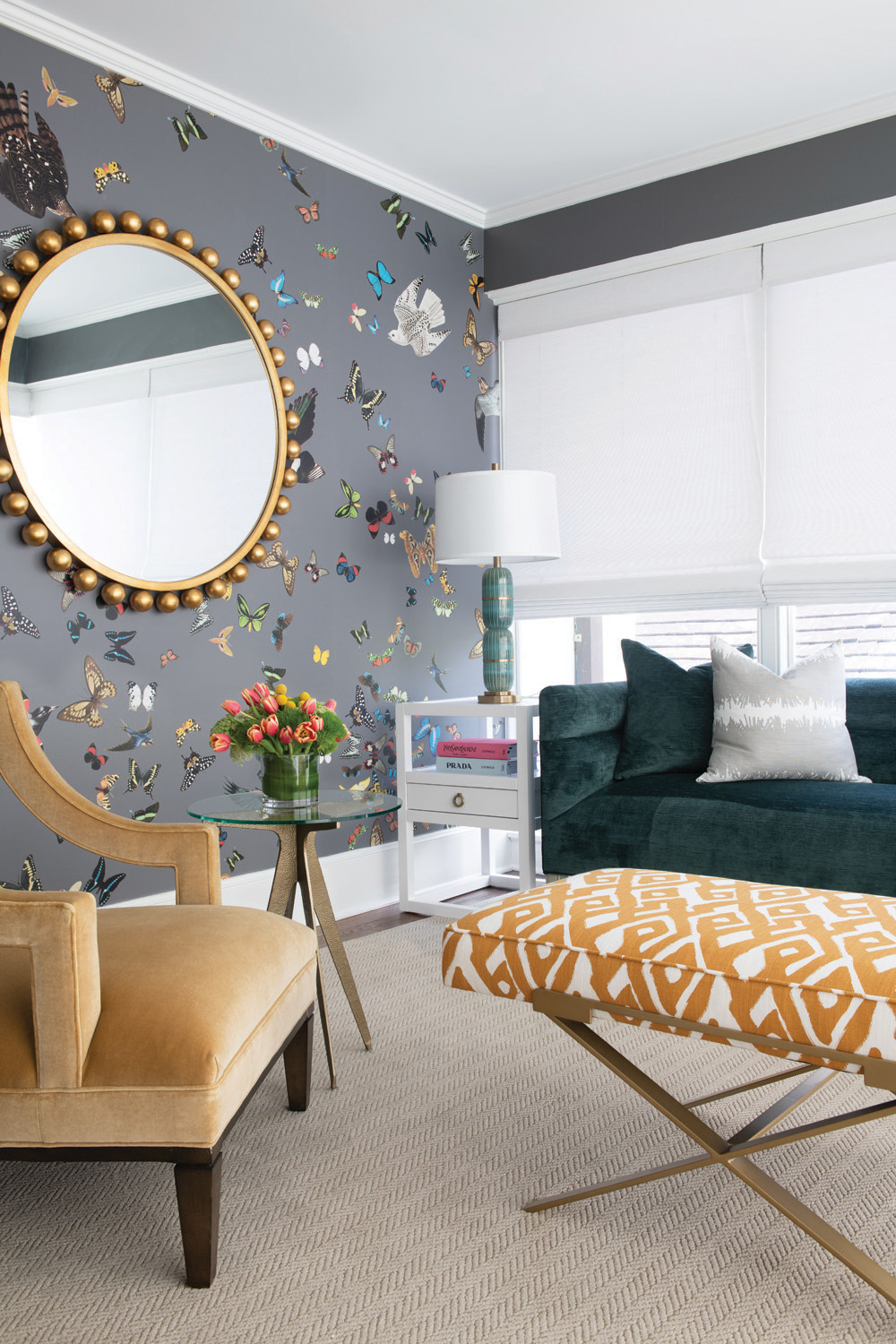 Since it's ultimately still a trend, will dopamine decor ever go out of style?
"No. I don't think it needed a moniker, but since we've given it one, someone will inevitably declare it to be 'over.' Don't listen. That's fast-fashion trying to monetize our fear of being out of style. The life cycle of trends has been made so much shorter due to influencers. The minute you replicate one, it's already out of style. Instead, go wild. Don't buy the beige sofa. Buy the blue one. Paint the cabinets that everyone said you couldn't. If it's what your heart wants, take the leap, and tune everything else out."
---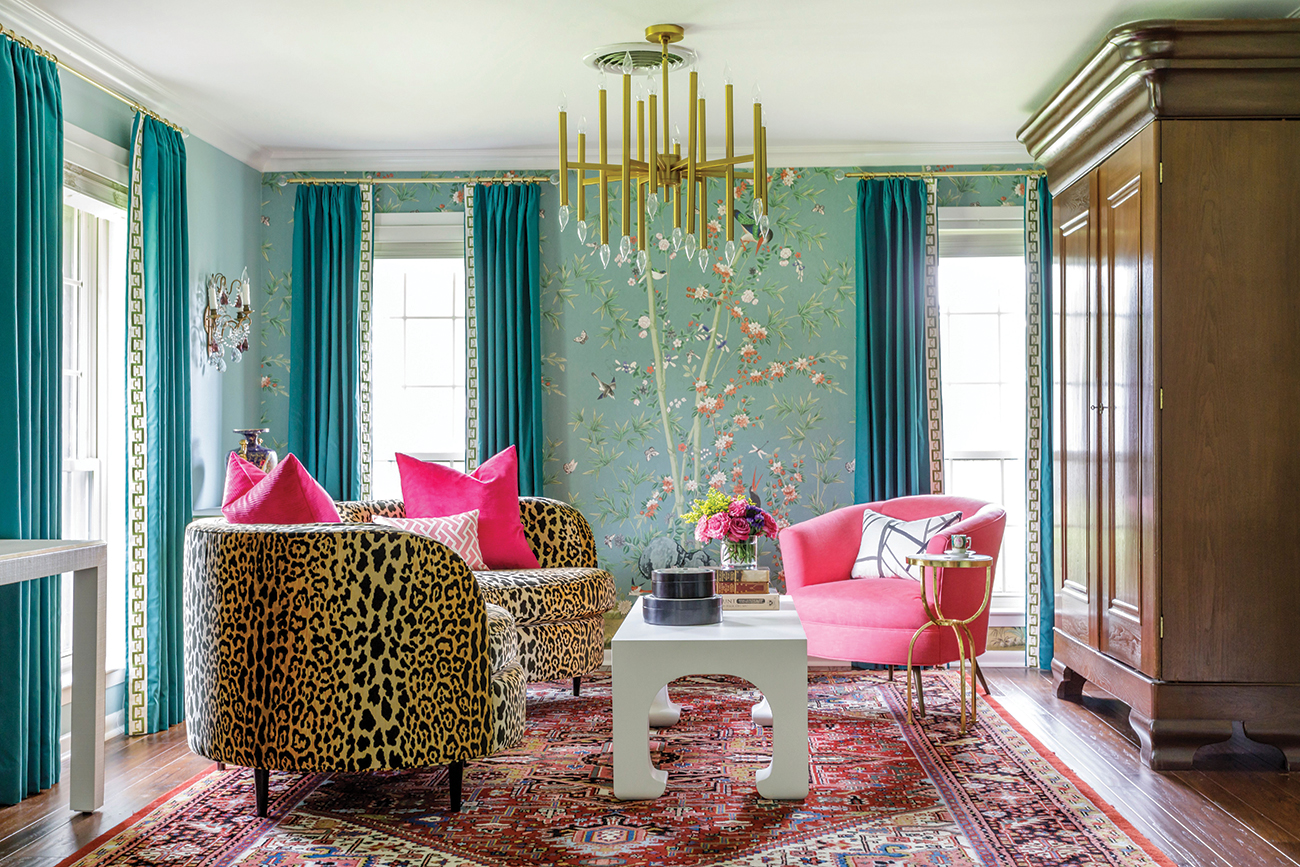 Is this move toward bold, colorful design connected to spending more time at home during the pandemic?
"I have said that we all realized during the pandemic that our homes are not really designed for us to be in them; they're designed for us to be somewhere else most of the time. With all that time to just look at our walls, a lot of people realized they hadn't given much thought or consideration to the design, and they prioritized making those spaces much more personal. RCL Interiors wasn't happy that it took a pandemic to make that change, but we were glad to see clients coming to us with requests that indicated that they were tired of just following along with what the social media machine churns out."
---
This article was originally published in the August 2023 issue of 225 magazine.