Lately, Lettermans President and CEO Steven Perret finds himself asking more of his clients the following question: If your walls could talk, what would they say?
He means that sort of literally. Vinyl wall coverings featuring logos, values statements, photos, maps, colorful graphics and more are huge in the printing world these days as restaurants, retailers and even homeowners see walls as ripe territory for branding.
"You sit in a building that has four white walls and it's boring, versus a room that has graphics plastered all over the place and signage and stuff that makes it fun and interesting," Perret says.
Mid City-based Lettermans has been printing vinyl wall coverings for the last six to seven years, but this particular part of the printing business has exploded since the pandemic. Perret says the national industry has seen a 100% growth in wall coverings over the last four years. For Lettermans, it's become a bread-and-butter revenue stream—and a fun way to pivot from the company's original focus as a technical documents printer, Perret adds.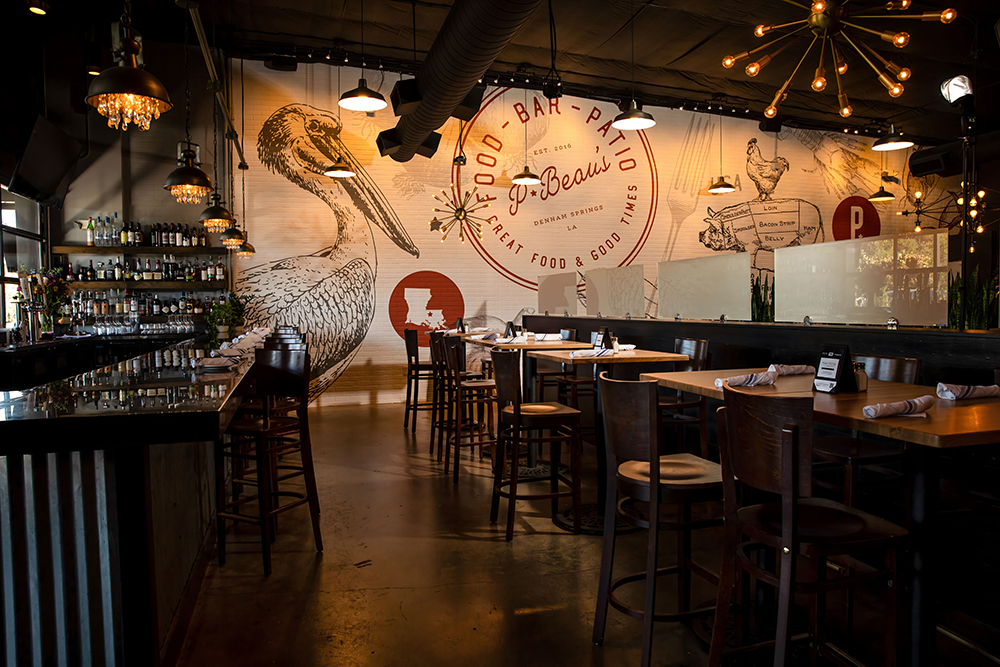 Restaurants have been an especially robust sector for these kinds of environmental graphics, Perret says. Lettermans has created wall coverings for FinBomb Sushi, La Carretta, Copeland's in Covington, SoLou, Jubans, Spoke & Hub, Proverbial Wine Bistro, City Pork Perkins and others.
Perret, also an adjunct professor in the entrepreneurship department at the LSU EJ Ourso College of Business, says restaurants in the post-pandemic era are using wall coverings to help attract and retain customers who might see a hip vibe as a reason to dine in. On-premises sales are usually higher than to-go sales because diners often order alcohol; they also tend to tip more.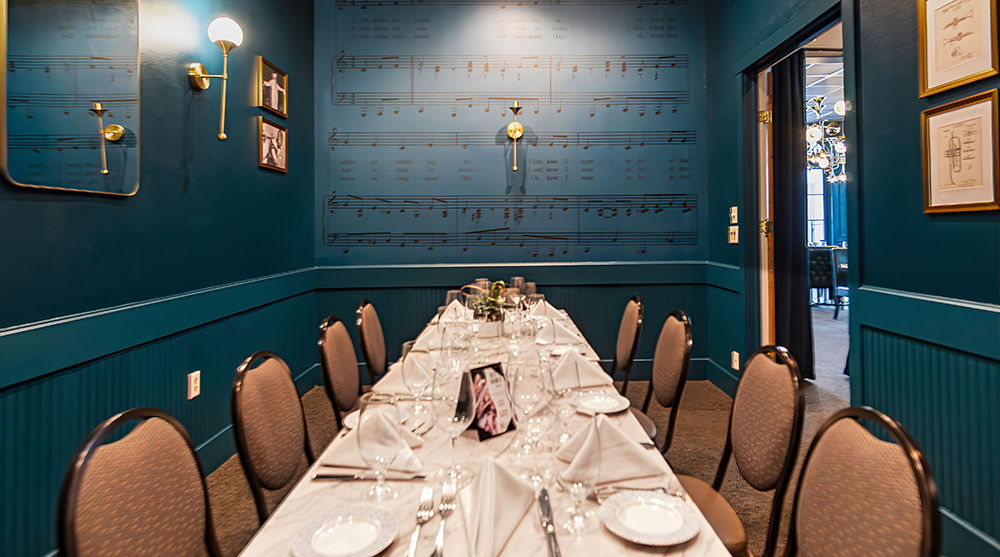 "We started thinking how to help restaurants, in particular, create an environment that attracts people and keeps them there longer," Perret says. "It was a space that was interesting to us because it's a very competitive business."
Perret and his team help clients create a design appropriate for an entire wall. Then, they spend time prepping the surface so that the vinyl covering will adhere, even testing how well a sample piece sticks with a special tool that measures grams of force. Wall coverings come in around 50-inch individual panels that are meticulously installed by hand, Perret says.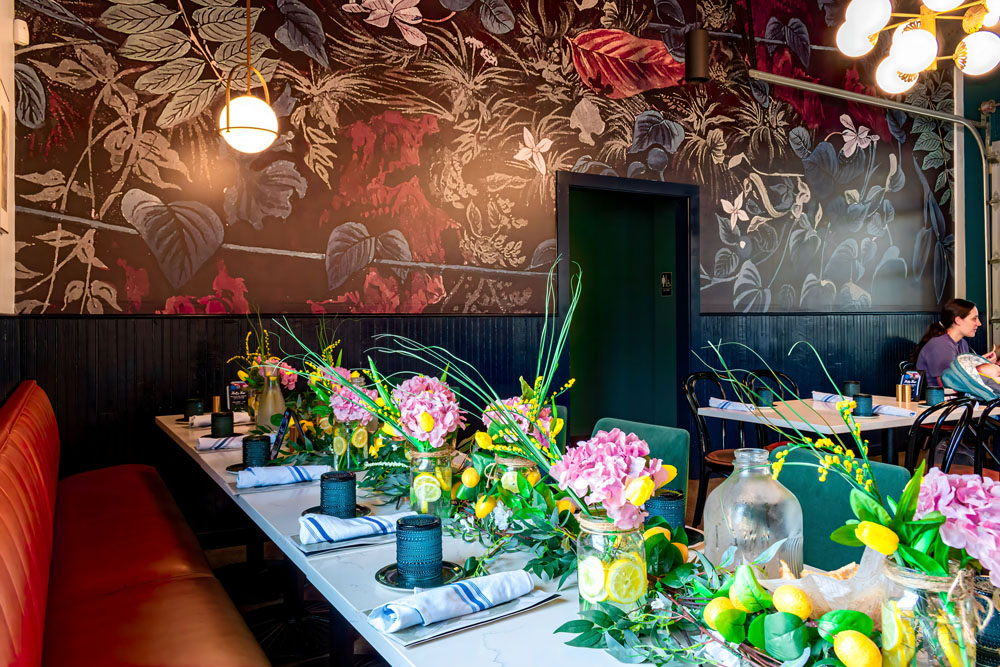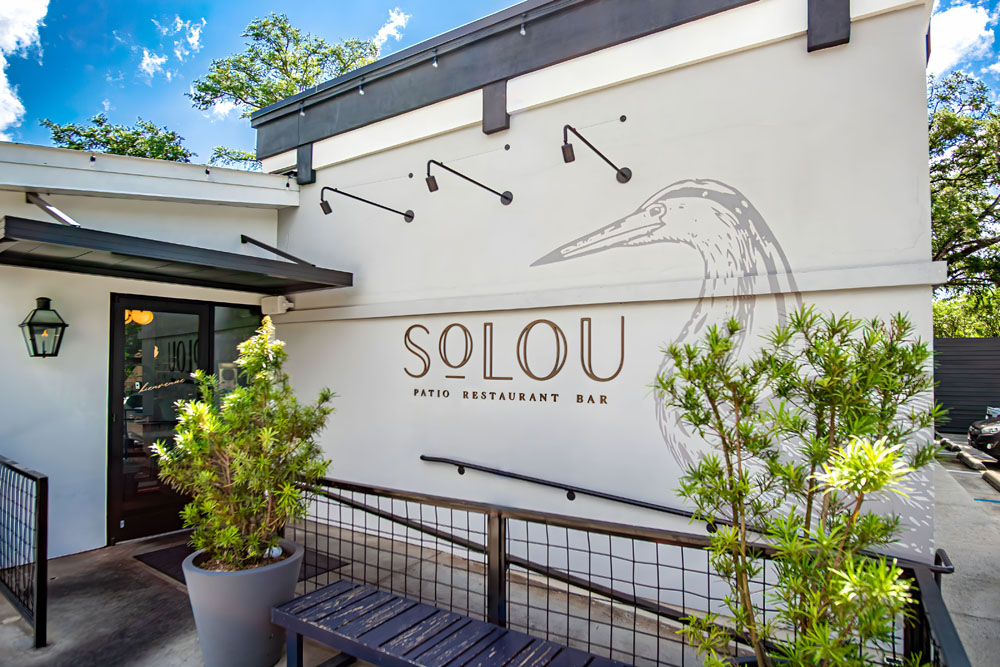 Lettermans is seeing growing interest in wall coverings in all sectors, including higher education, athletics departments, retail and healthcare.
"You're seeing it roll over to residential, too," Perret says. "We have a client who wants to put the image of a baseball stadium on the wall of the family game room." lettermans.com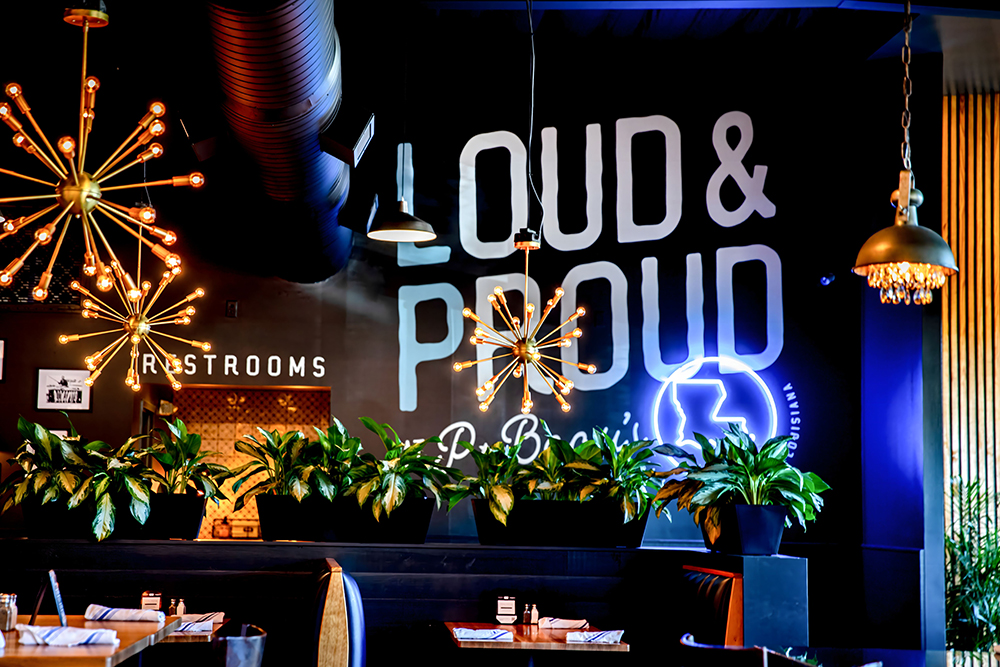 ---
This article was originally published in the July 2023 issue of 225 magazine.