Crystal Lewis balances a busy life, and she looks good while doing it. She's a full-time registered nurse, a recently retired member of the National Guard and a mom to an 18-month-old.
But her most impressive feat this month? That would probably be debuting her fashion line, Love My Reality, at New York Fashion Week. 
Lewis says the fashion show on Sept. 8 at Sony Hall in New York with Runway 7 Production was an amazing experience that brought exposure to the brand she co-founded over 10 years ago. The designs, a part of her Elevate Collection, featured bright jewel-toned outfits ranging in sizes and silhouettes. To make the line "extra," Lewis added large ruffles, jewel accents and even long billowing capes to many pieces.
Lewis says the purpose of the Elevate Collection was to encourage women to elevate their wardrobe and try a new style, and to bring Louisiana to New York with her first runway show.
To do this, she included embellished Mardi Gras masks with some of the outfits, had models walk down the stage to bounce music and even ended Love My Reality's time on the catwalk with a New Orleans-style second line, complete with colorful napkins and feathery umbrellas. 
"Eight of our models were from Louisiana," she says. "We had a Louisiana hairstylist, and we brought Louisiana culture. … I feel like we brought a taste of Louisiana to New York. And, they received it really well." 
Though the runway show looked flawless with models strutting in custom-made Love My Reality pieces, Lewis recalls that there were quite a few hiccups leading up to the big debut. She says she had to replace models right before the show, and after getting her full group of models, some were stuck in makeup as the show was starting. 
View this post on Instagram
"Everything that could go wrong went wrong," she says. "We were like 'We came out here to represent our brand and represent Louisiana,' and we pushed through. … The thing about models is that they're professionals. They know what they're doing, and they know how to adapt to any situation." 
Despite all the challenges, Lewis says she enjoyed watching the show behind the scenes with friends who helped out on the big day. Though she designed all the outfits, she says seeing them on the runway made the vibrant colors pop even more than she had imagined. 
"We were backstage looking at the monitor, and we were just going crazy," she says. "By the time I came out (on the runway), I was just so excited and ecstatic because it's one thing to have a vision, and it's another thing to actually see it come to pass. It was everything that I thought it would be and more."  
Though New York Fashion Week was a huge accomplishment for herself and her business, Lewis says Love My Reality has been around since 2012 when she first launched it with her cousin, former co-owner Charice Thomas. The brand originally specialized in custom T-shirts with natural hair motifs but pivoted to designing all types of women's fashion. Now, Lewis co-owns the Love My Reality shop with her husband, Wayne, in Perkins Rowe where they sell everything from blazers and blouses to jumpsuits and prom dresses. The boutique started as a pop-up shop in its current space last September.
Lewis says all of the pieces she designs are for busy women like herself. She designs almost everything that is found in the store and works with manufacturers out of China. Lewis is constantly in contact with her manufacturers to decide fabric choices and she says she will sometimes modify and send pieces back to them two to three times before the piece is ready for the rack.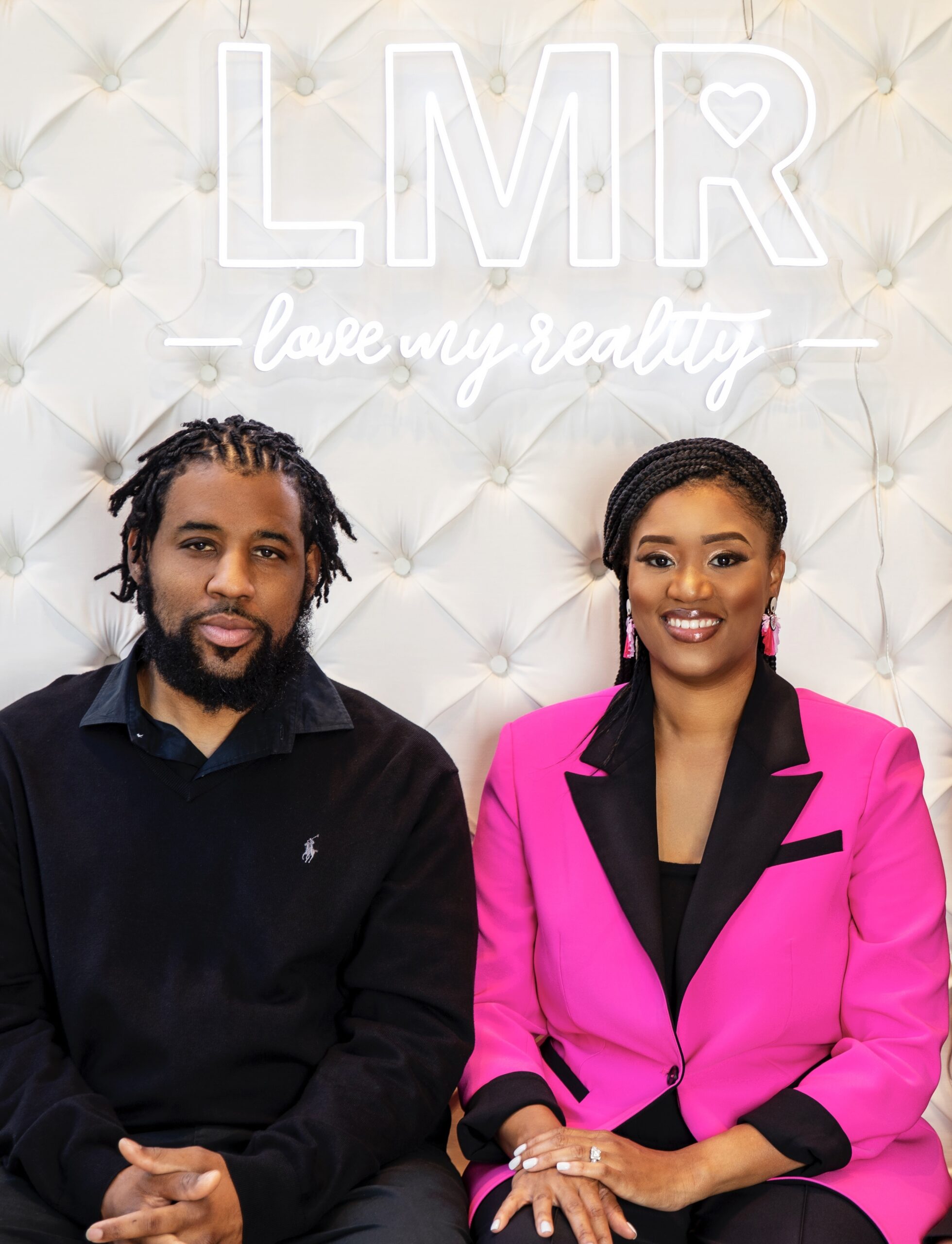 "I fell into (fashion) because I wanted pieces that I didn't have to do too much to," she says. "If you look at our runway show pieces, you will realize that the pieces are really extra, and the models may only have on a nice earring and a very basic shoe. That's because the piece speaks for itself."
In the future, Lewis plans to participate in other fashion weeks with Love My Reality and says she's always designing and coming up with new styles for her brand. As a Baton Rouge native, Lewis also hopes that she can gain more support from her hometown and community.
"The goal is to do more fashion shows and get more exposure," she says. "I think now we are just really just working on getting a bigger brand presence online and locally. Not even just locally. Honestly, worldwide."
Love My Reality is at 10156 Perkins Rowe, Suite 130. The boutique is open Tuesday through Saturday, 11 a.m.-7 p.m., and Sunday, noon-7 p.m. Check out Love My Reality's website to see available products and find more information about the brand.