---
At 13, Amanda Irizarry is already a proud business owner. But she is so much more than an entrepreneur.
She is president of her 4-H club, a track athlete, and an Ascension Public Schools' 2022-2023 Student of the Year.
She weaves lessons from these roles into her handmade clay jewelry line, Clay Corner.
At the start of the pandemic, she picked up a quarantine hobby. She stocked up on Sculpey clay to start molding her own jewelry. By the summer of 2021, at just 11 years old, she launched Clay Corner. With guidance from her parents, Yomary Sotomayor and Peter Irizarry, she was fielding custom orders and preparing for pop-up markets.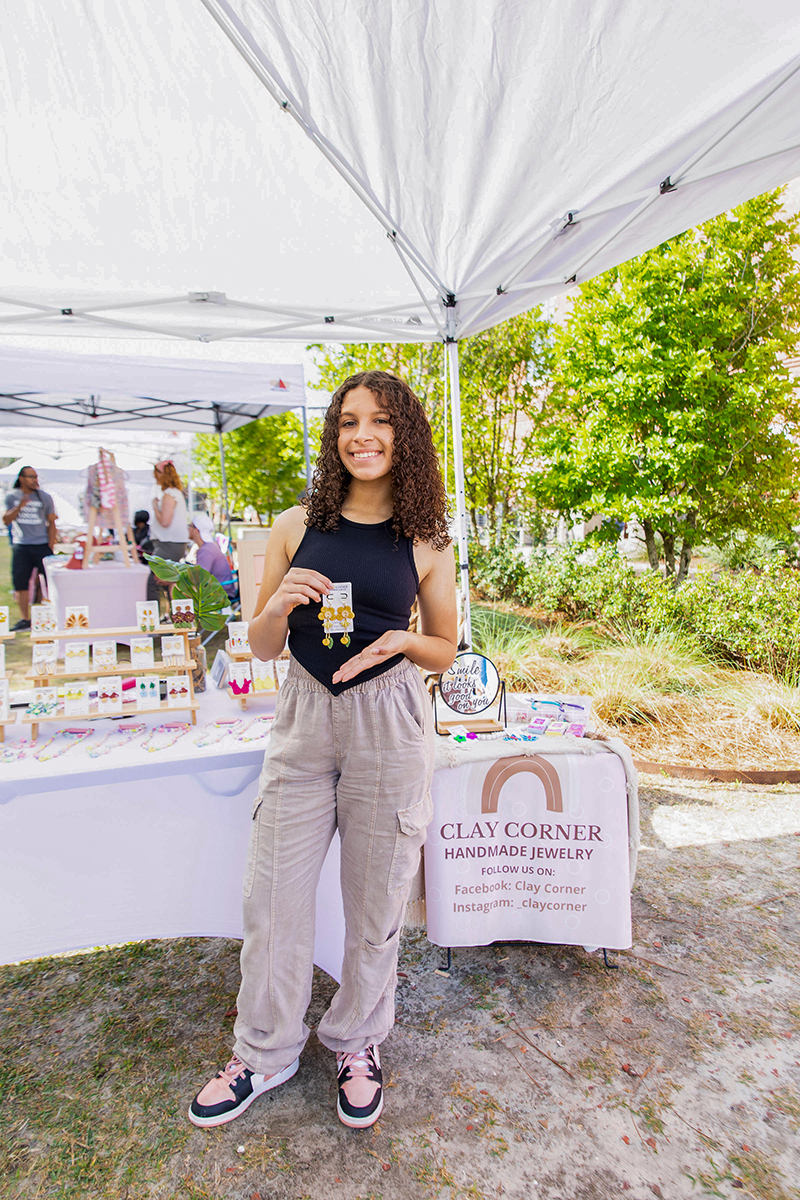 Though school work and extracurriculars are her first priority, her free time is devoted to business tasks: fulfilling orders, creating cards or assembling shipping boxes.
"Whenever I'm bored, I just do something about my business," she says.
Irizarry rolls clay flat, then uses stamps or her hands to create designs. She bakes the clay, then adds hardware to make them wearable.
Though she loves trendy styles, statement earrings are her favorite to make. Today, she flashes large black flower earrings that match her outfit. Her mother sports a pair of leprechaun studs, which were part of Clay Corner's March holiday collection.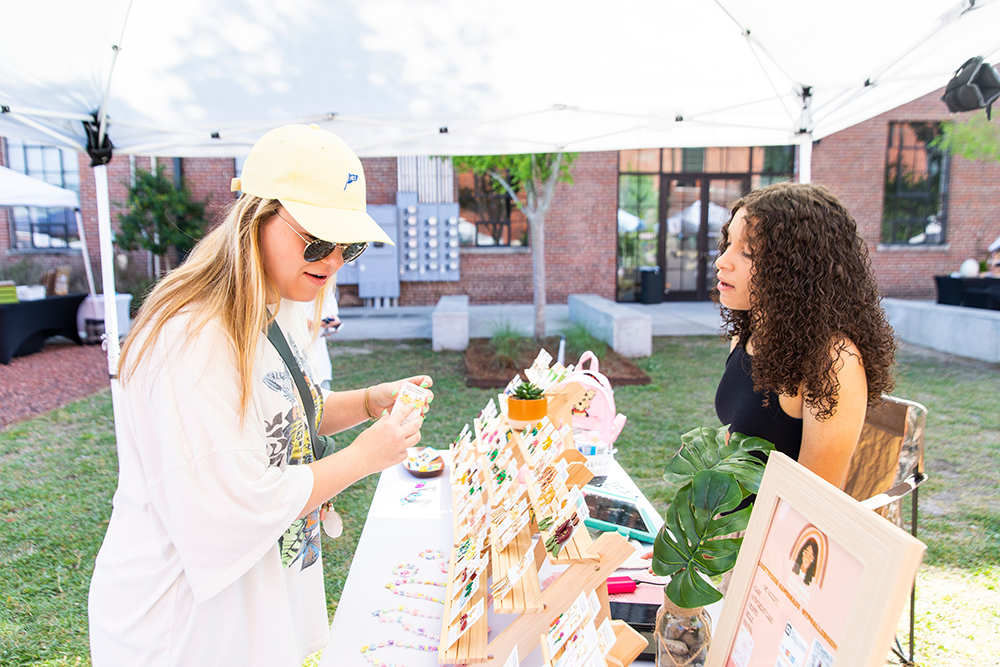 "I like big earrings, and I also like my fun earrings like my chicken earrings," she laughs. "I really like those complicated designs, because I look at it and I'm like, 'Wow, I made that.'"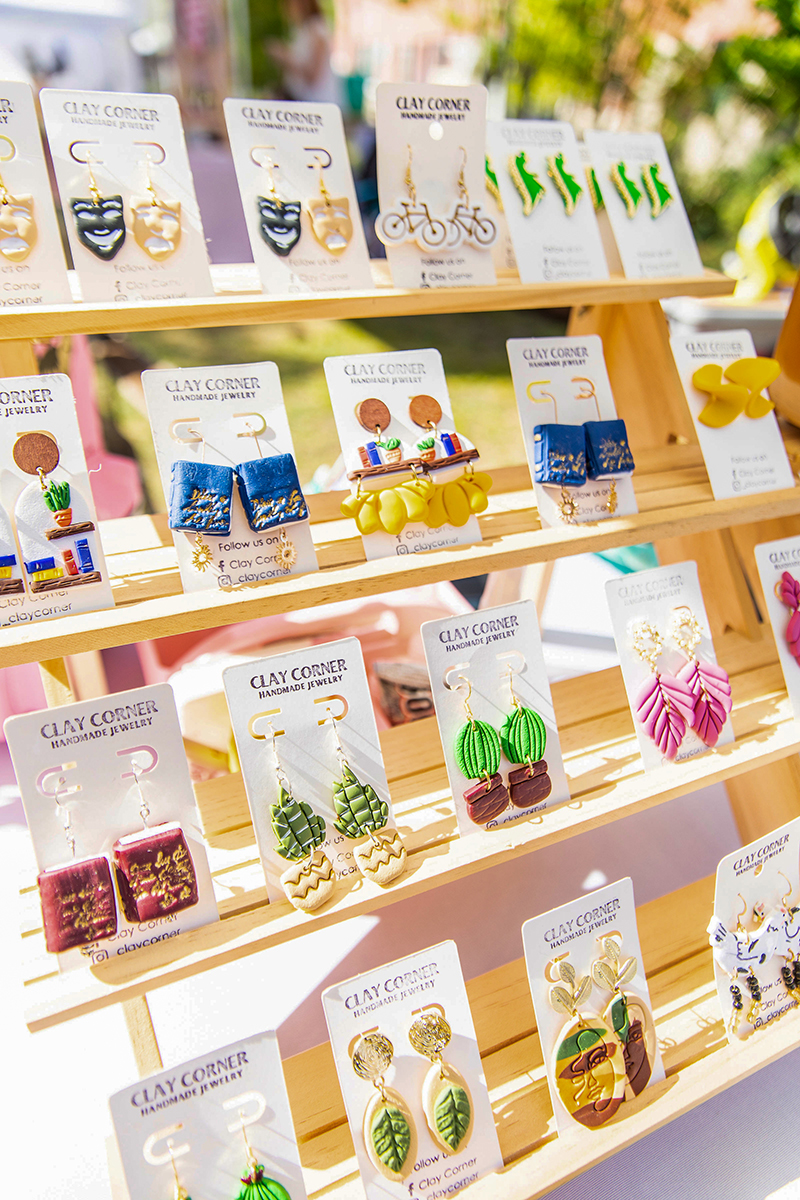 Though she has the business acumen of a professional, the young creator brings childlike wonder to her work. Cartoon characters in the likeness of SpongeBob or the Cookie Monster find their way into her collections. And because she launched her brand in the corner of her bedroom, even the name "Clay Corner" is an ode to her childhood. Now, the business has grown so much, it's taken over the guest room.
Irizarry estimates Clay Corner has made over 800 sales. When Local Supply opened in Mid City last year, the teen got the opportunity to reach even more customers by having her creations on display there year-round.
"My goal was to be in a store, and voilà," she says. "When I look at my earrings in a store, it makes me feel like, 'Ooh! I'm famous.'"
By taking custom orders and participating in art markets, Irizarry has connected with more customers than she could have imagined.
"My favorite thing is whenever (customers) put them on immediately," she smiles. "Like when they get the earrings, take them out of the bag and they put it on in front of me. It just makes me feel so special." instagram.com/_claycorner 
---
This article was originally published in the May 2023 issue of 225 magazine.