---
Growing up in the West Baton Rouge Parish community of Lobdell, artist Randell Henry remembers predicting his neighbor and friend Kenny Neal would one day become a musician.
"Kenny would sneak off with this plastic guitar during these big barbecues and lean against a car and play all day," Henry says. "I'd asked him to play songs from the radio, and he could do it without reading music, just picking out the notes. It amazed me."
Neal would go on to become a Grammy-nominated blues guitarist and one of the faces of swamp blues, a Baton Rouge-born subset of the genre. Henry would become a contemporary artist and the Community Coffee Endowed Professor of Art at Southern University, where he also serves as curator of the Frank Hayden Hall Art Gallery.
This month, the childhood friends' passions meet via the Baton Rouge Blues Fest. Henry's original collage, "I've Got the Blues," serves as the official poster of the popular festival. And frequent Blues Fest performer Neal partly inspired the artwork (though he's not on this year's lineup), Henry says.
"I was thinking a lot about those days when we were children," Henry says. "I wanted to honor that time and our local musicians."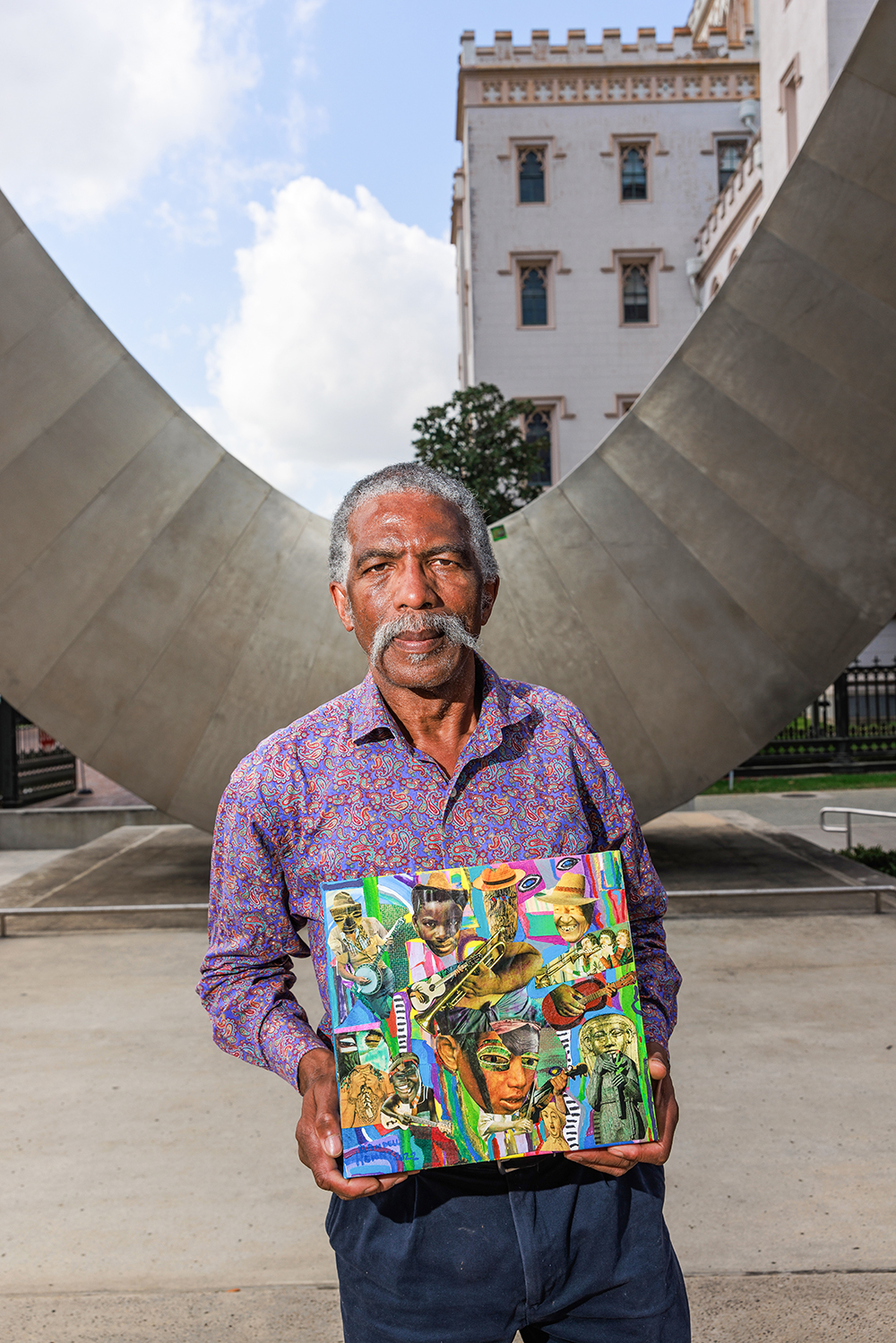 The poster was revealed in early March at the Baton Rouge Gallery, which partnered with the Baton Rouge Blues Foundation on the poster selection, says foundation executive director Kim Neustrom. Baton Rouge design firm STUN converted Henry's work into the 2023 festival poster and pin, she says.
Like many of Henry's works, the collage is a cubist-inspired abstract. The 11-by-12 piece is an arrangement of disconnected instruments, faces, hands and bright colors meant to signal the significance of blues music not just in south Louisiana, but across the world, Henry says.
"We're in a time where there's a lot of pain," Henry says. "I was thinking about blues traditions in Europe, the Middle East and Africa and people singing sad songs all over the world." batonrougebluesfestival.org
---
This article was originally published in the April 2023 issue of 225 magazine.