---
Sitting in on masses, worship services, recitations, prayers and rituals across the city reveals one simple truth about Baton Rougeans: We're more alike than we are different.
Some things, no matter the faith, are universal. At Datta Temple, a Hindu temple surrounded by aluminum warehouses in the Industriplex, voices rise together to chant over the rhythmic strike of a gong. At Baton Rouge's iconic St. Joseph Cathedral, the Catholic congregation echoes the priest's slow melodies in unison as the organ plays. At New Hope Baptist Church, steeped in the tradition of black southern Baptists, the choir and churchgoers shout for joy as one. On a quiet Friday afternoon at Beth Shalom Synagogue, voices sing out pages and pages of Hebrew songs together.
A warm welcome at the door. A couple with their hands interlocked. A mother scolding her child for not paying attention during service. Though the religions observed and celebrated in our city range wider than many of us may expect, the common threads of reverence, humanity and love link them all.

---
During the holy month of Ramadan, Muslims gather at the Islamic Center of Baton Rouge for midday prayer led by imam Abdelmajid Mokhtari (pictured above). At sunset, they'll break their fast for the day together here.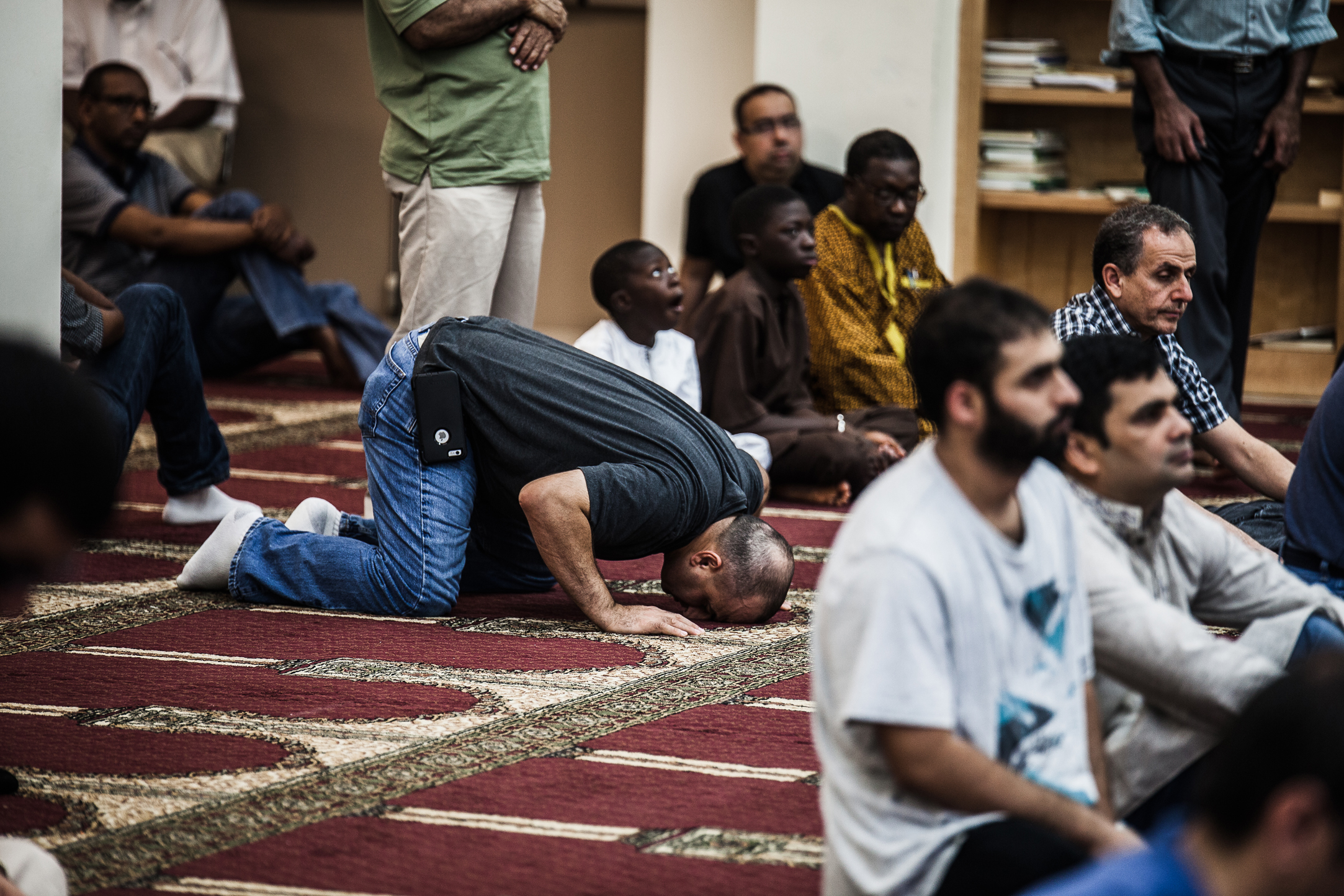 The caps worn by Muslim men are called taqiyahs or kufis, and they're most commonly worn during the five daily prayers.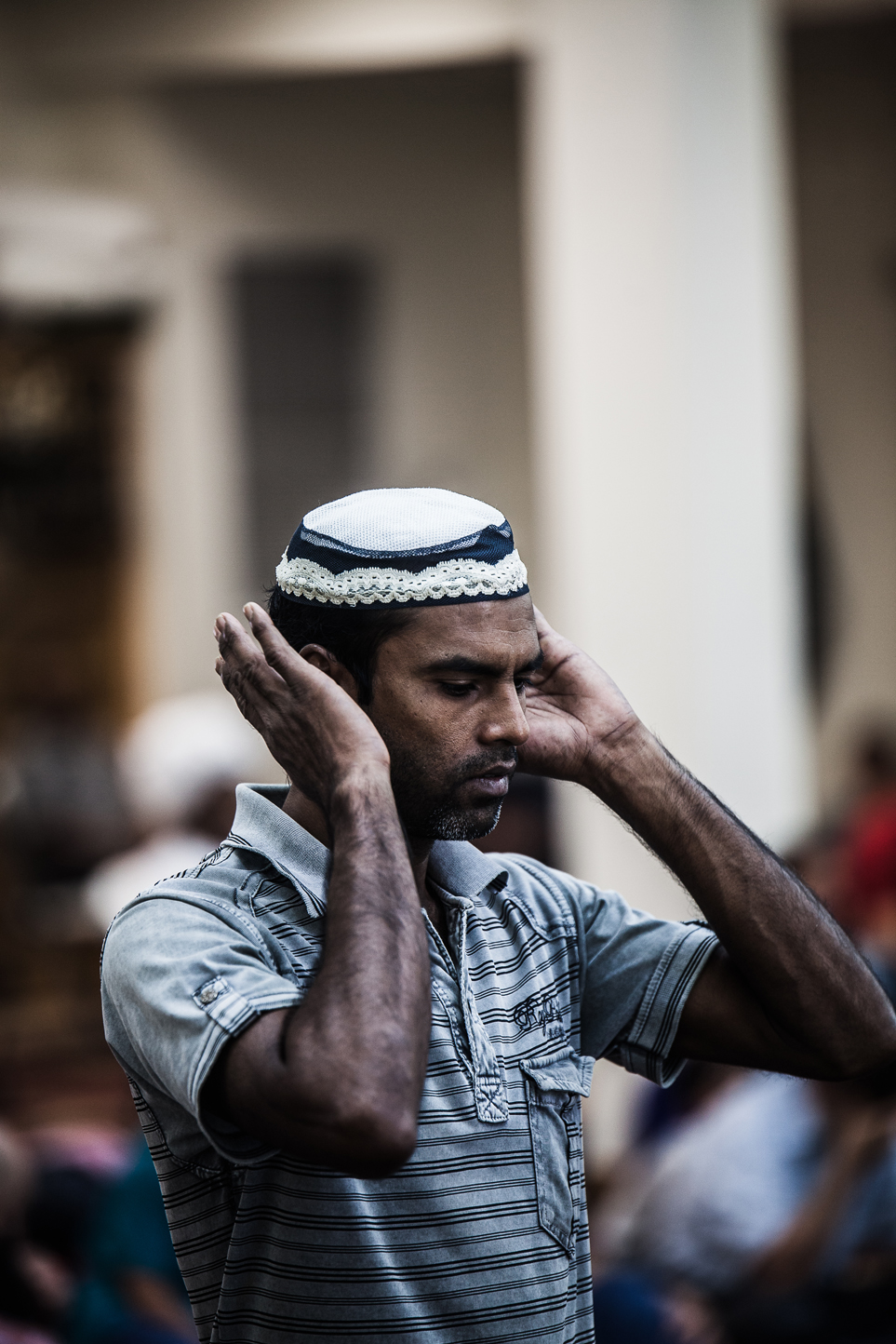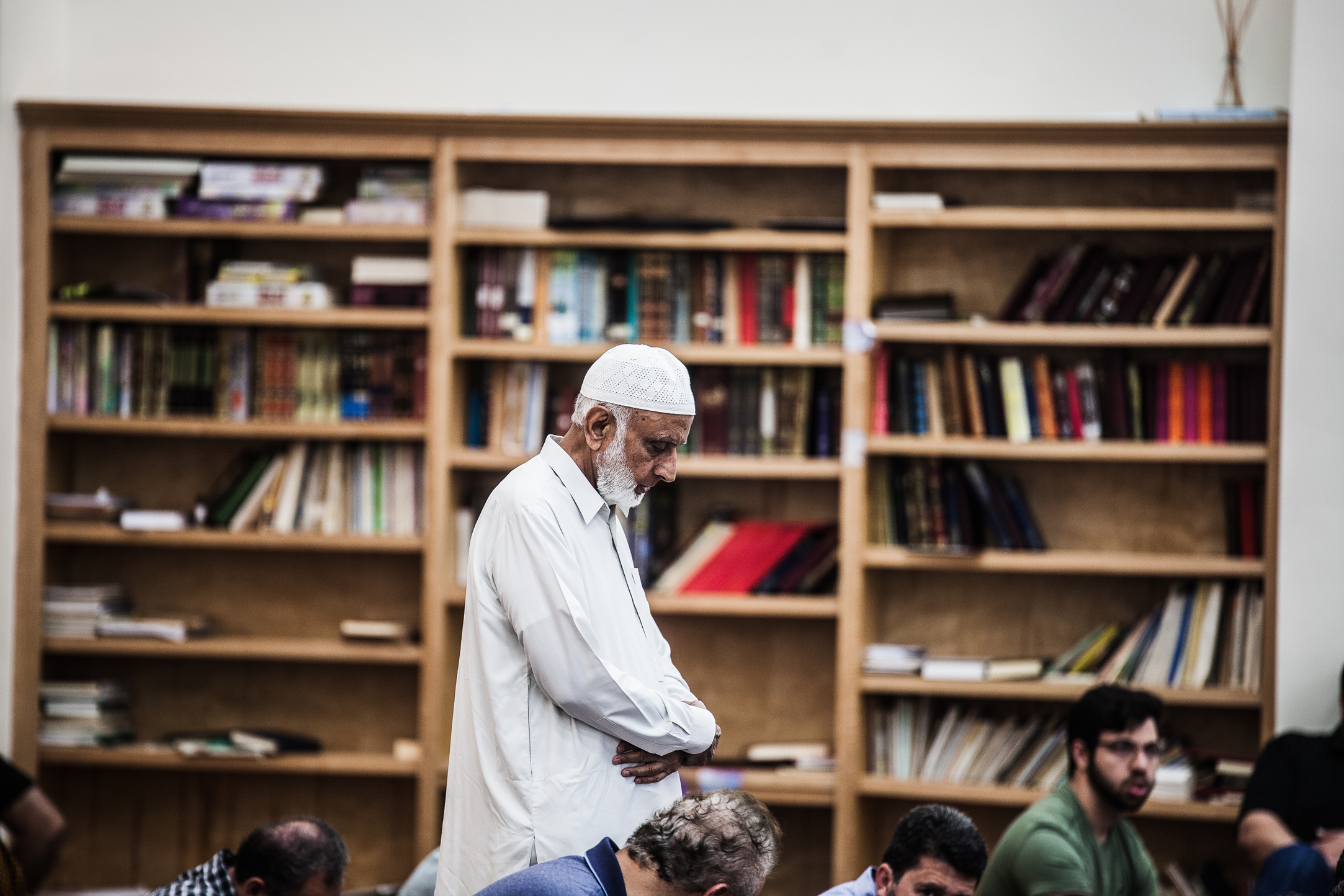 With a large and diverse fellowship, the mosque also offers Quran classes and Sunday school for kids.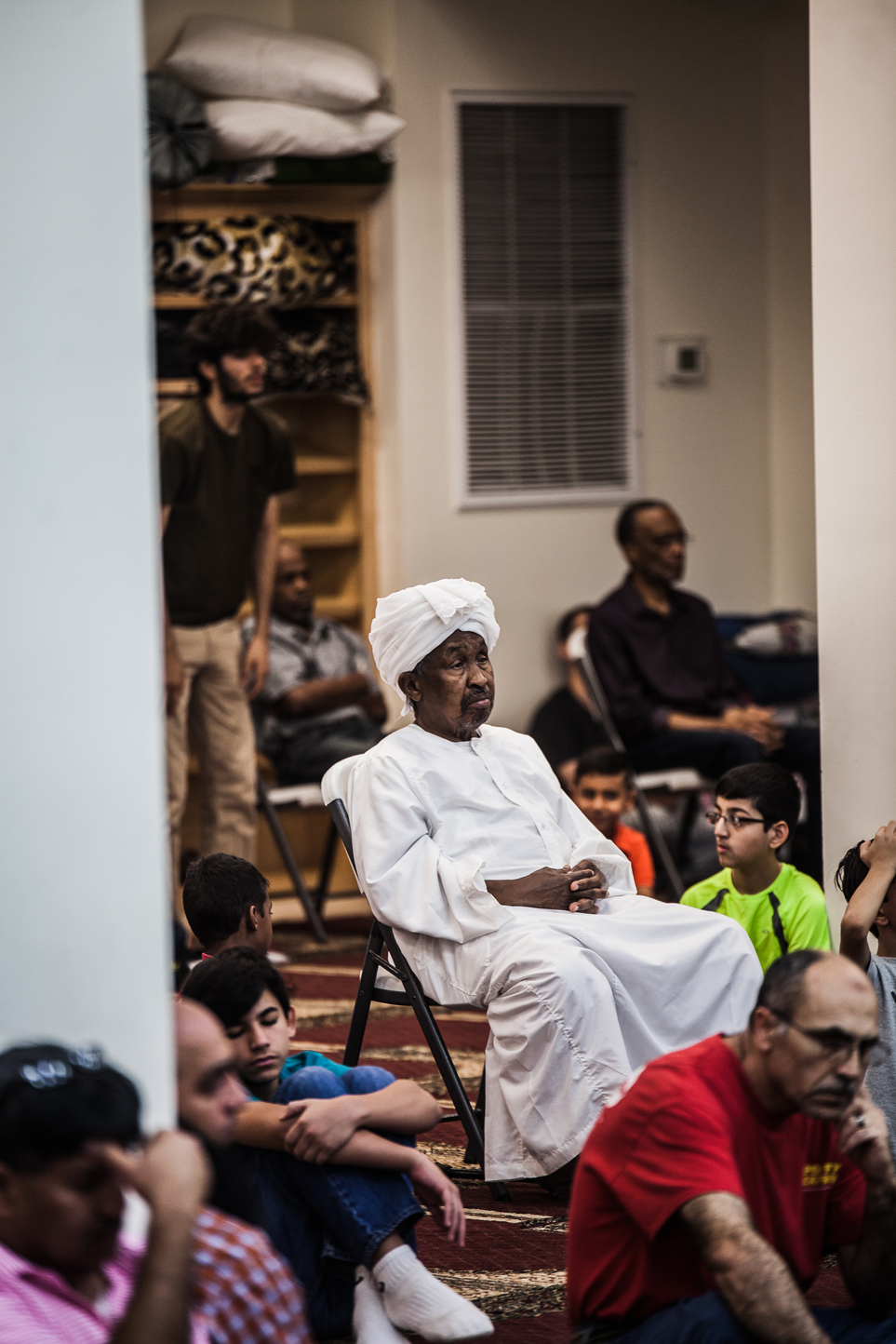 According to Islamic custom, adult men and women are separated by gender during prayer. Shoes are left in cubbies near the door upon arrival.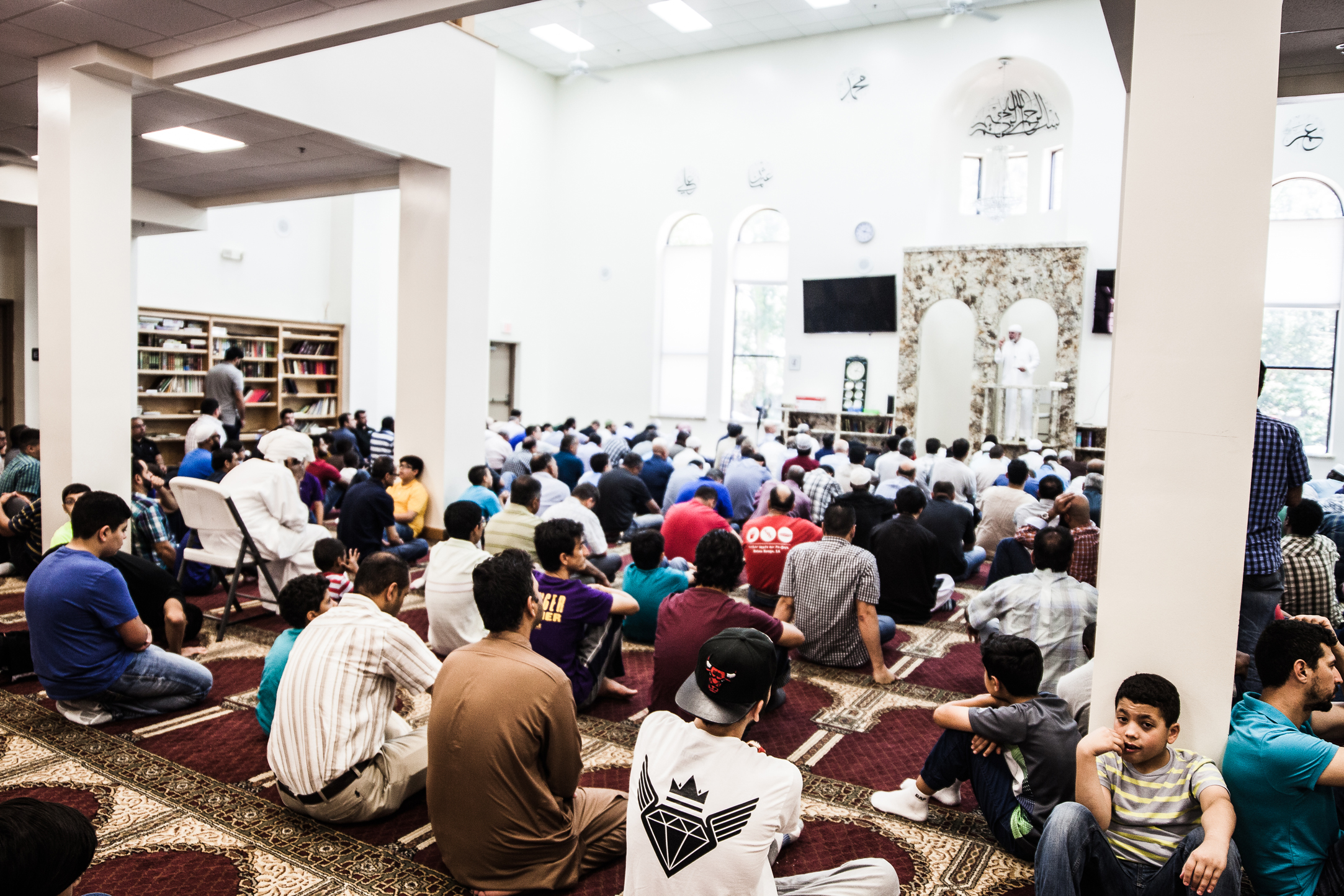 ---
The St. Joseph vision statement reads, "To be the Mother Church, the Servant of the Diocese of Baton Rouge, and a community celebrating the loving presence of Christ with strength, and compassion and caring for all God's people."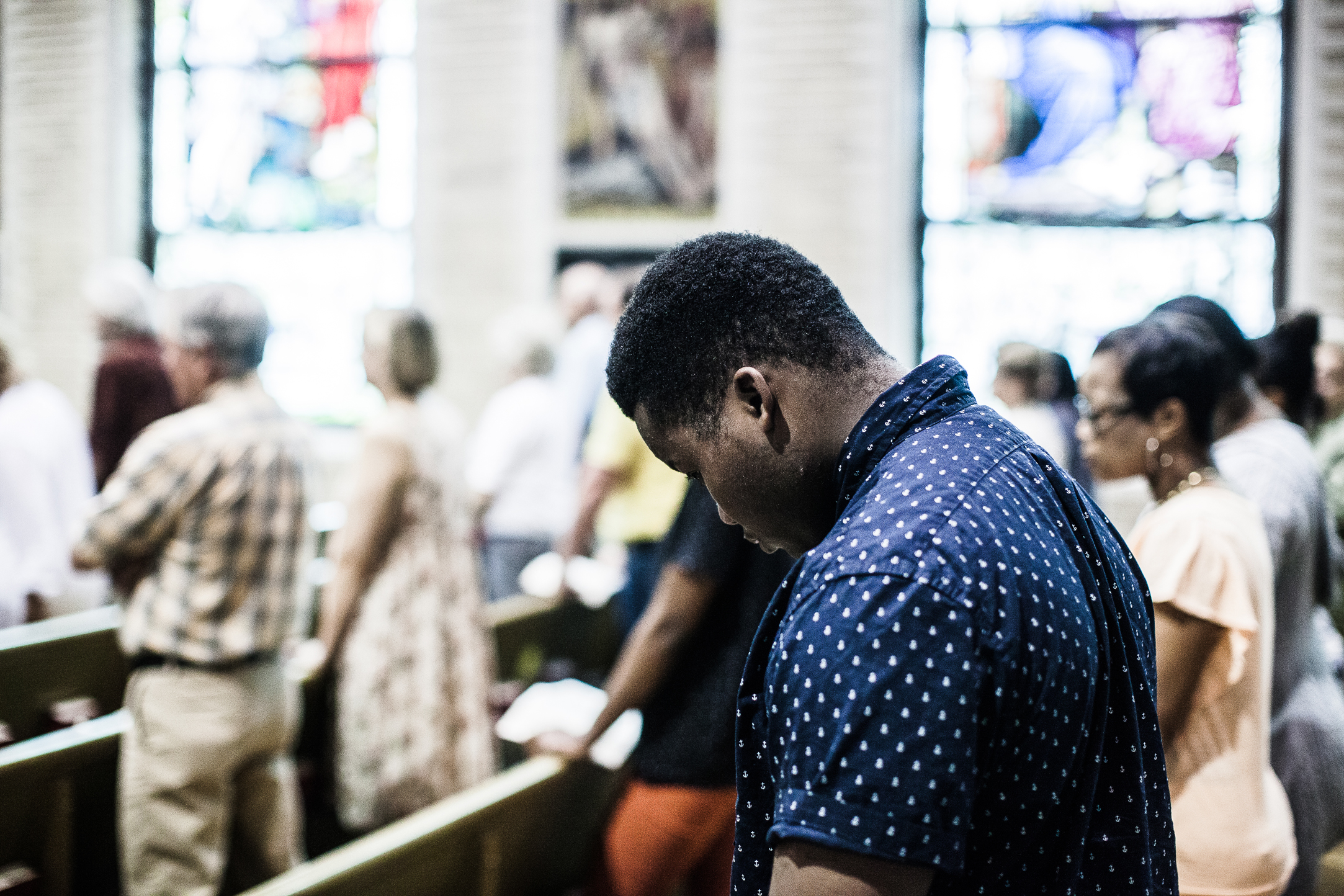 Father Pat Mascarella is always accompanied by his guide dog, Pace, for Sunday mass at the Roman Catholic church. The two of them make the walk up to the altar together.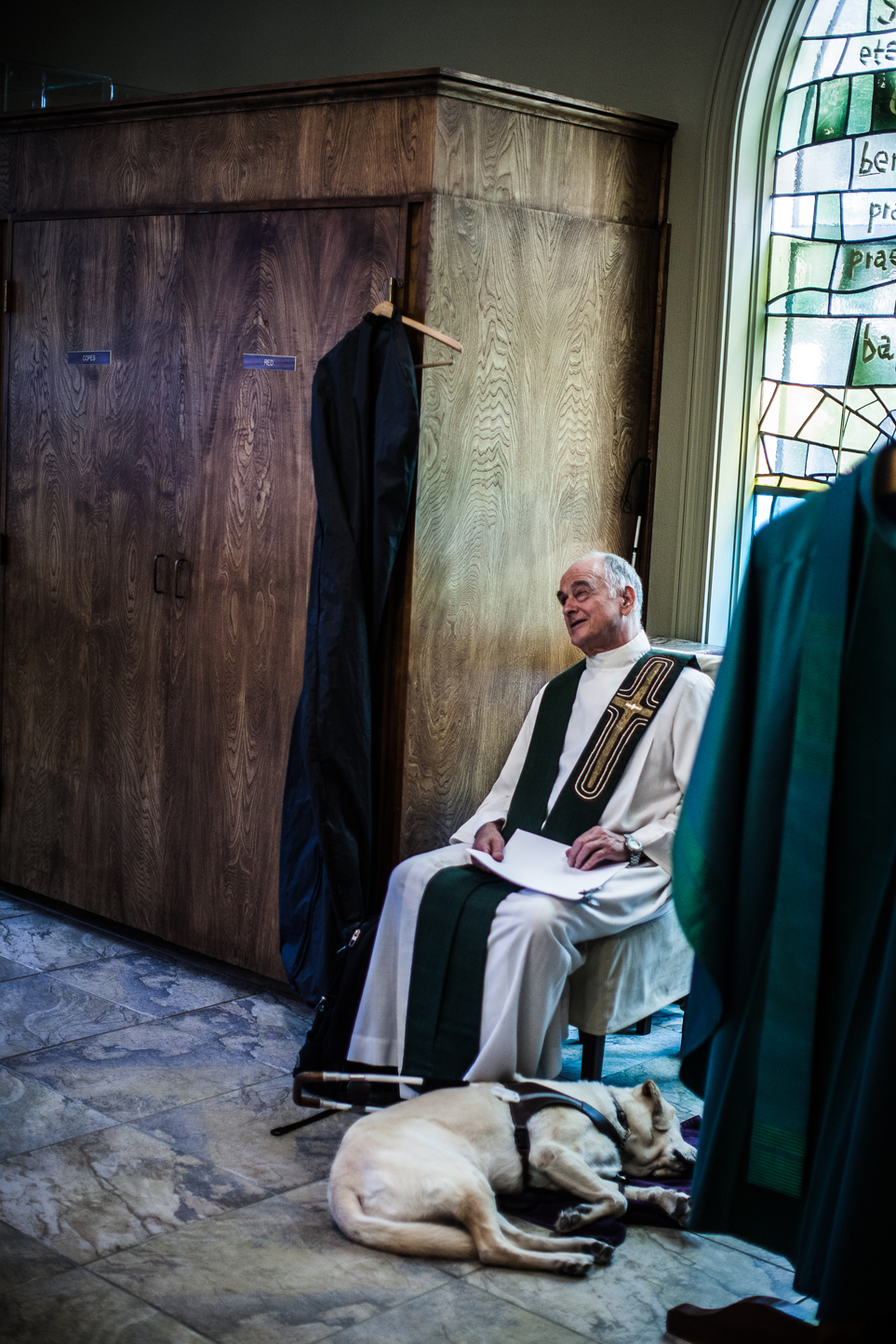 Construction of St. Joseph Cathedral, a landmark of the Capital City, began in 1853.
The German stained glass windows of St. Joseph Cathedral were added around the 1920s, and this gallery organ was added in 1992.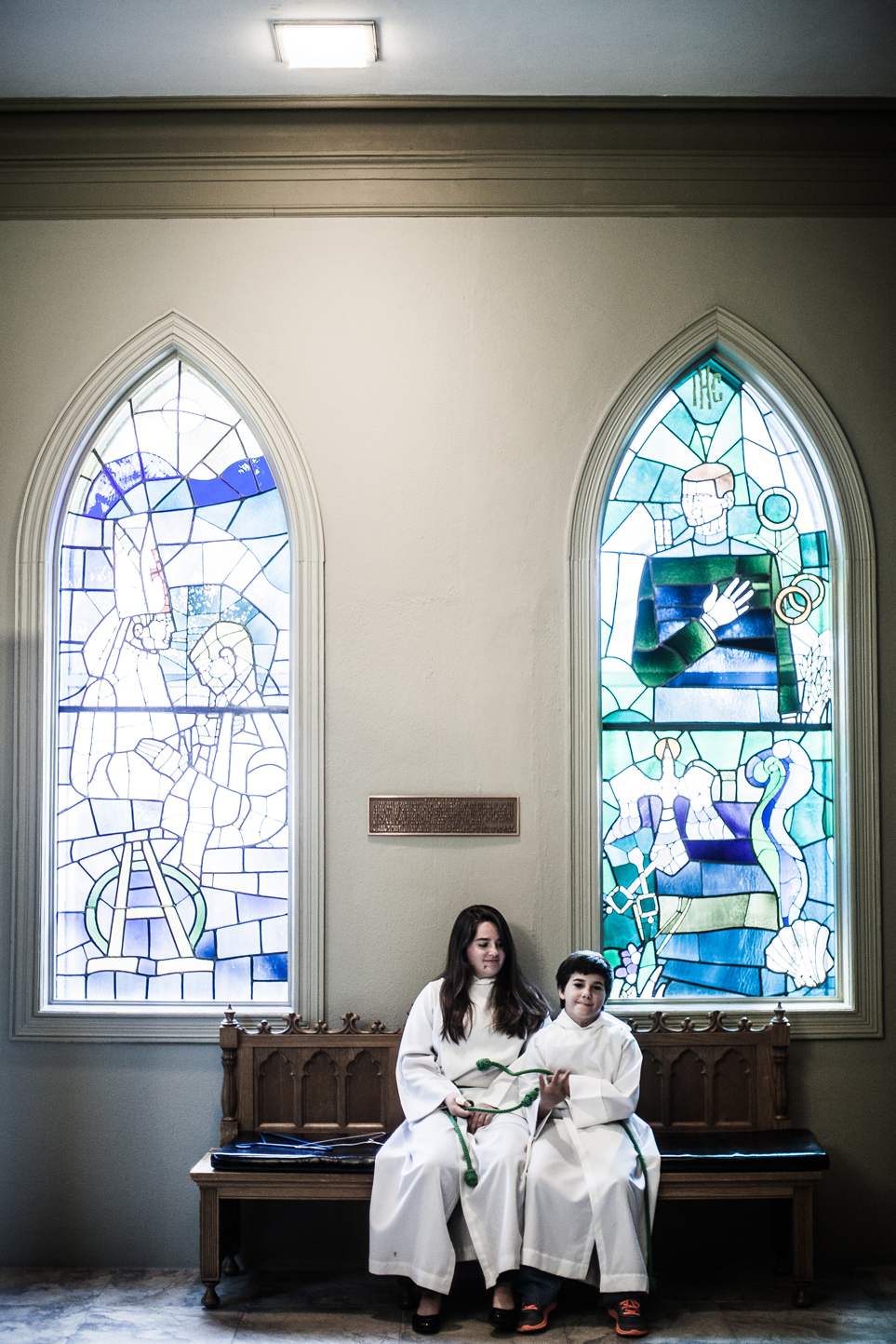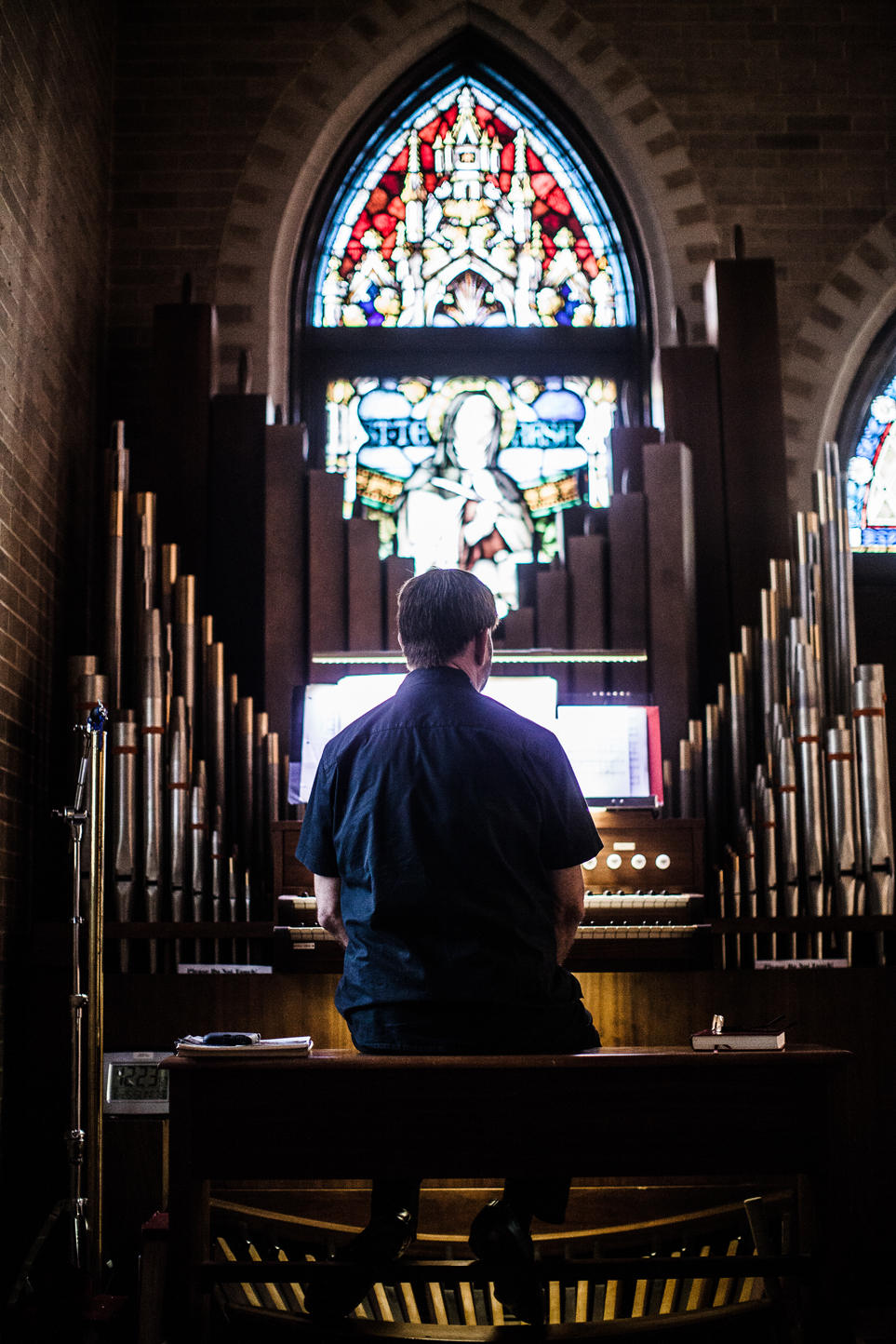 ---
Tam Bao, a Buddhist temple, offers Vietnamese- and English-speaking services for mindfulness meditation led by Abbot Thich Dao Quang. Though services do include study on a Buddhist text, people of all religions are encouraged to join the sangha (the assembly of monks) for meditation.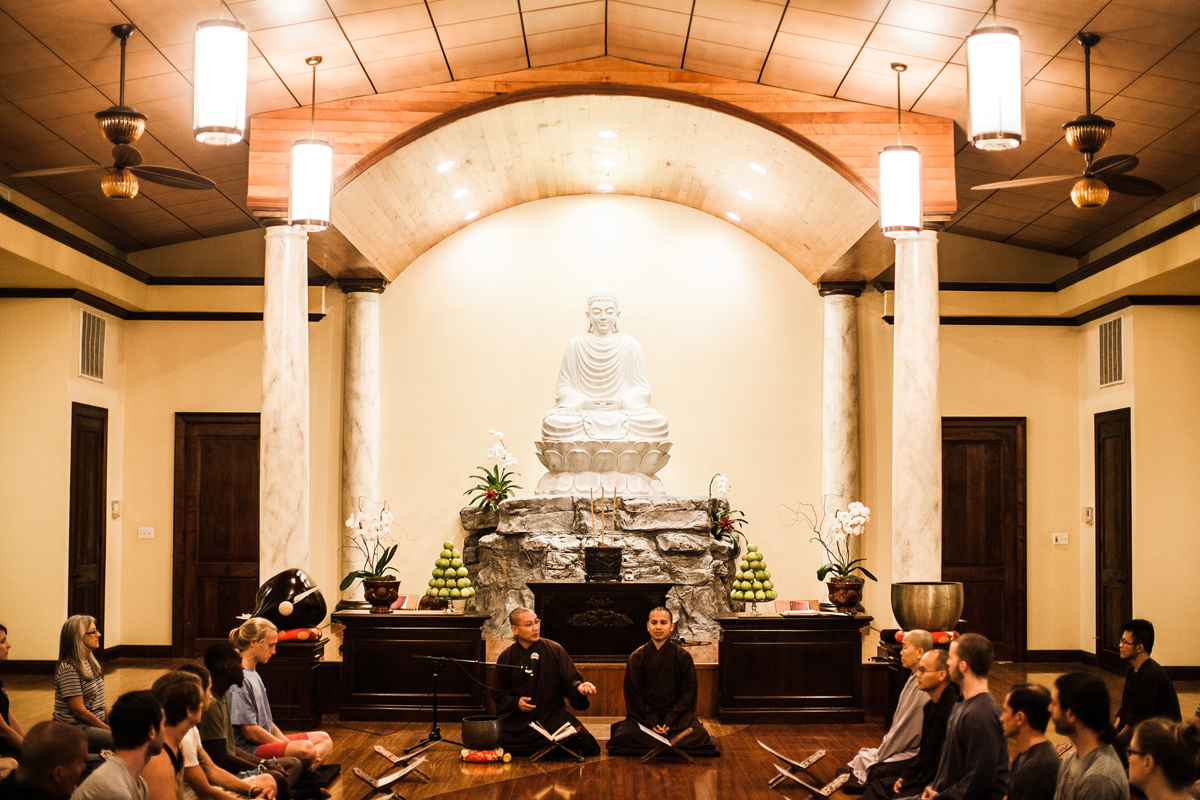 Service at Tam Bao includes sitting, walking and chanting meditation focused on cultivating compassion for living things.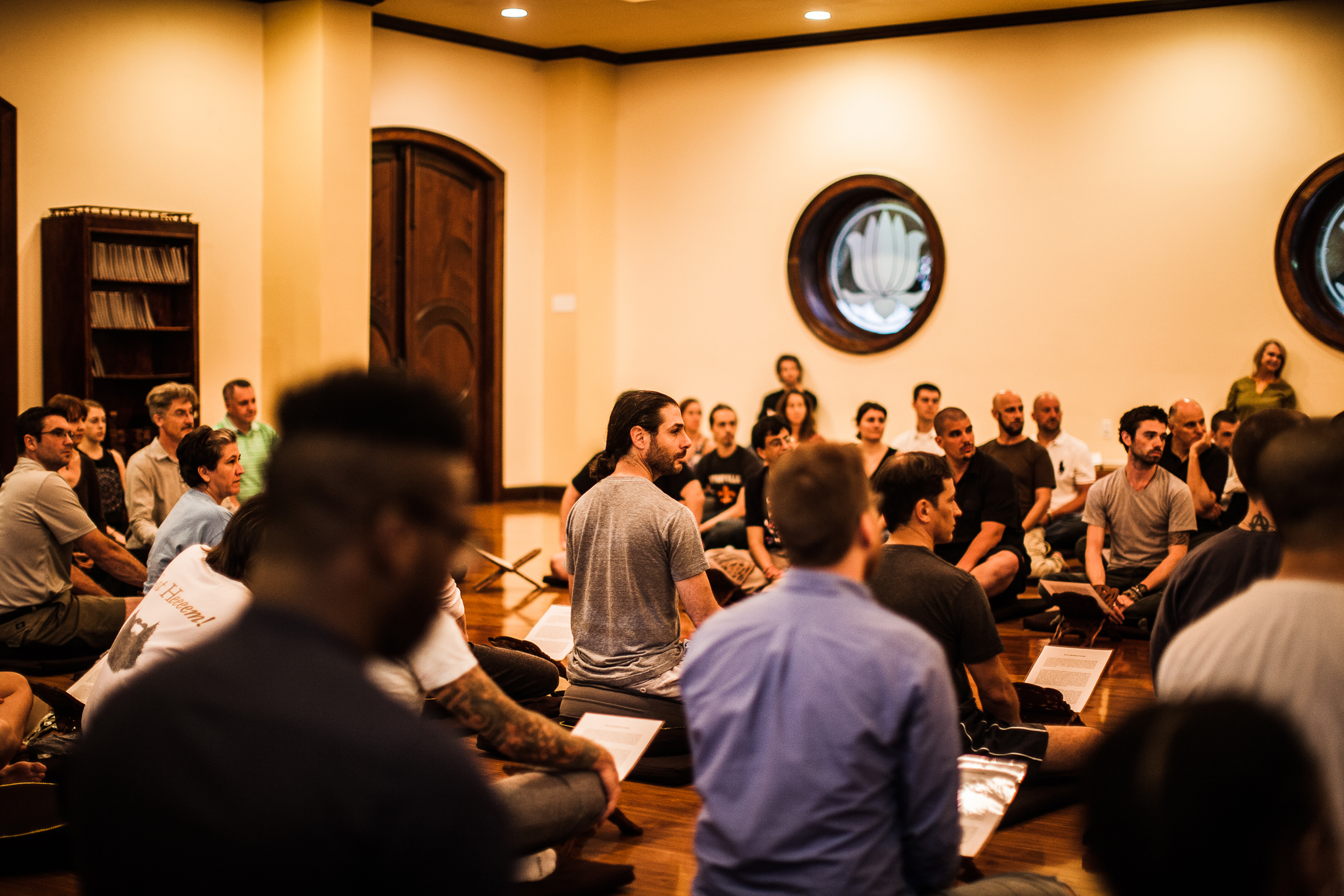 No matter the service or faith, the perspective from behind a fellow member of a congregation is a familiar sight.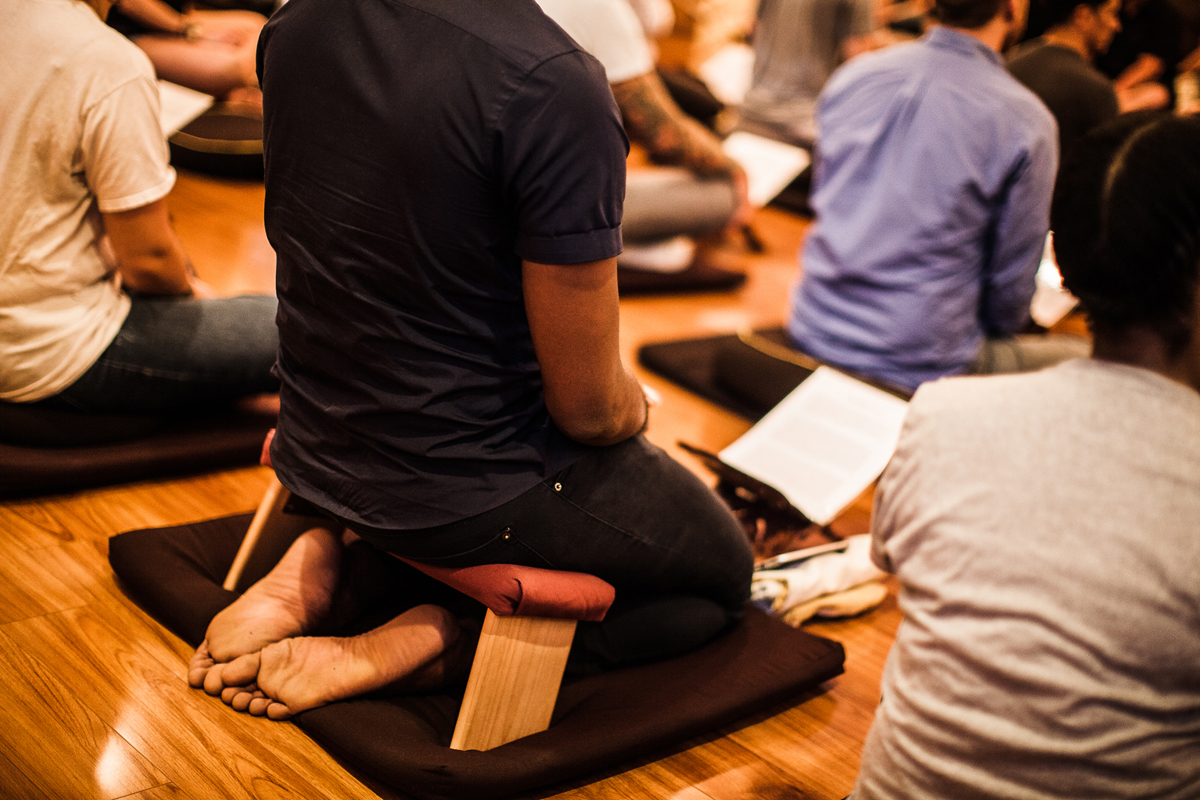 ---
During a service at Datta Temple, statues of sacred deities are cleansed with water and milk, the latter of which is regarded by Hindu observers as one of the purest liquids.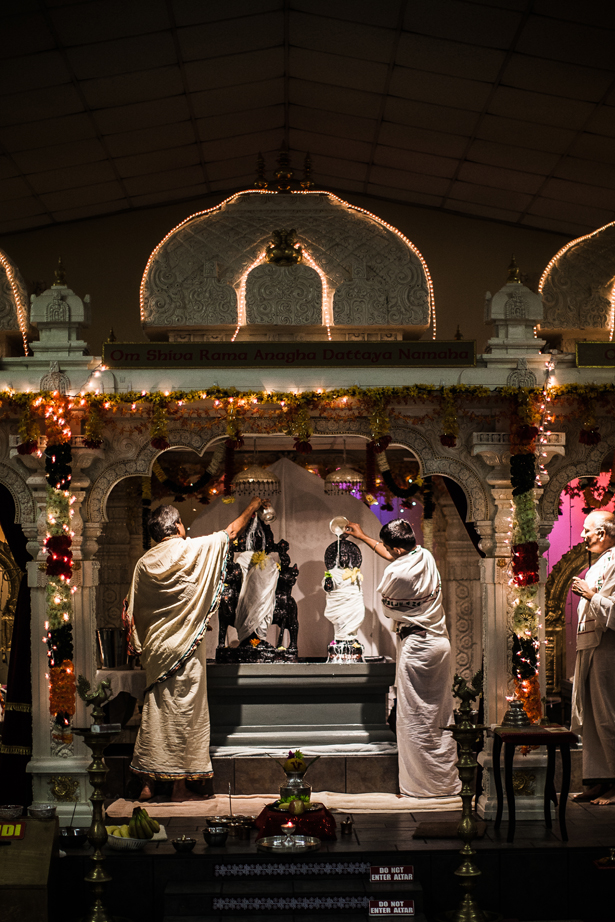 By Hindu custom, only men are permitted onto the altar to perform cleansing and blessing rituals during service.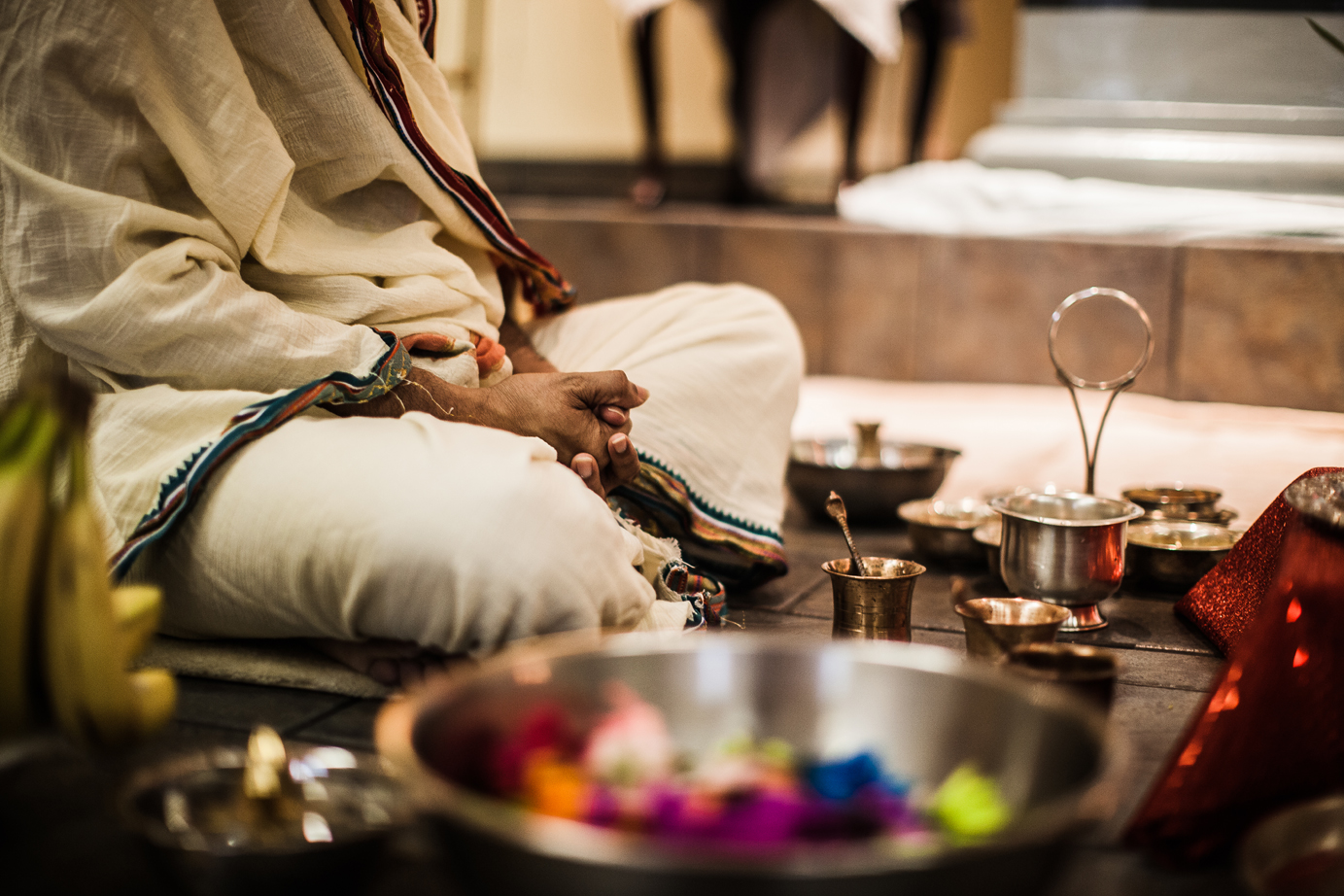 Statues of deities in a Hindu temple represent different aspects or traits of the same higher power. By communing with each deity, a Hindu worshipper aims to relate to and reach oneness with the universe.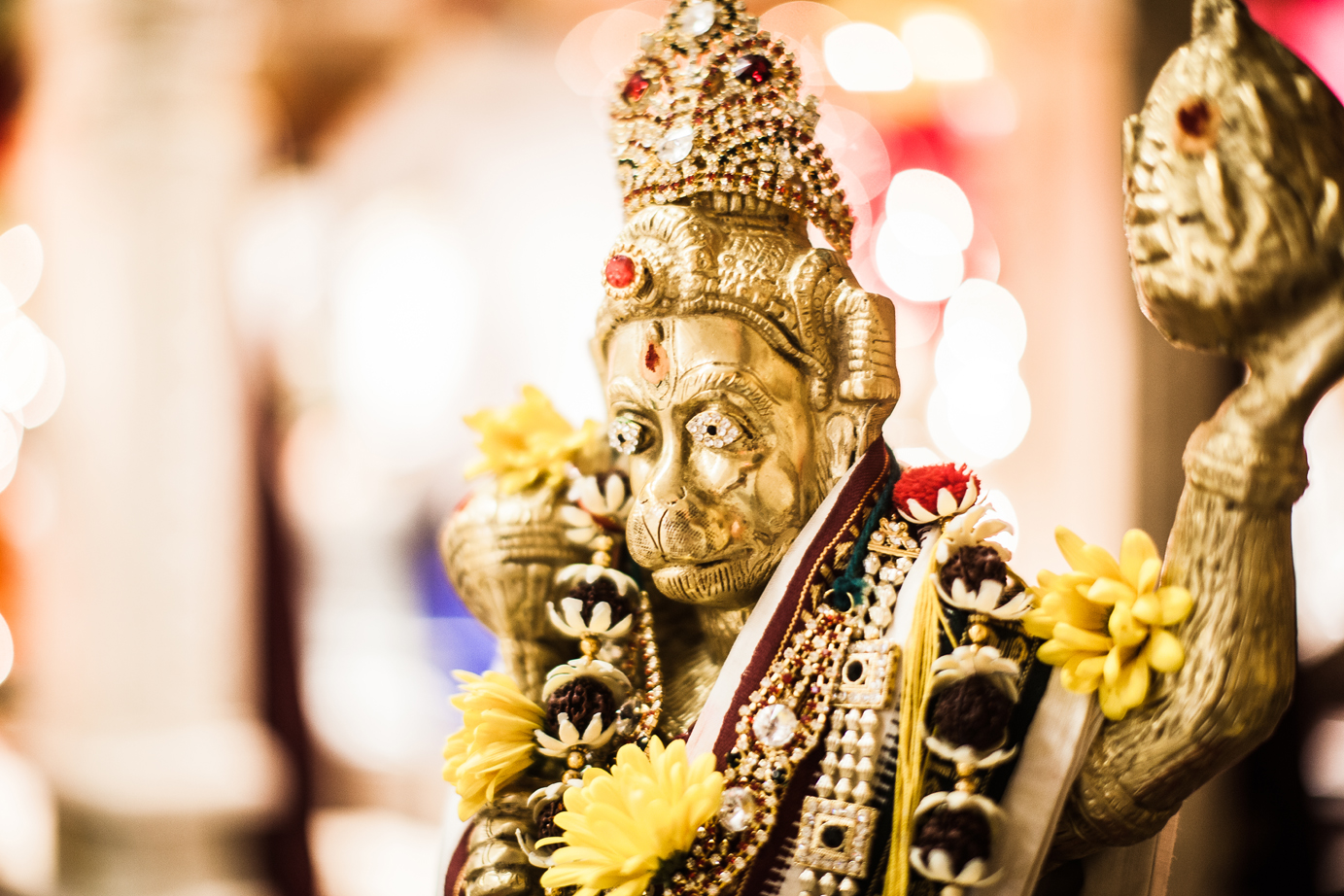 Longtime temple member and devout Hindu Indira Chillara blesses each member of the service.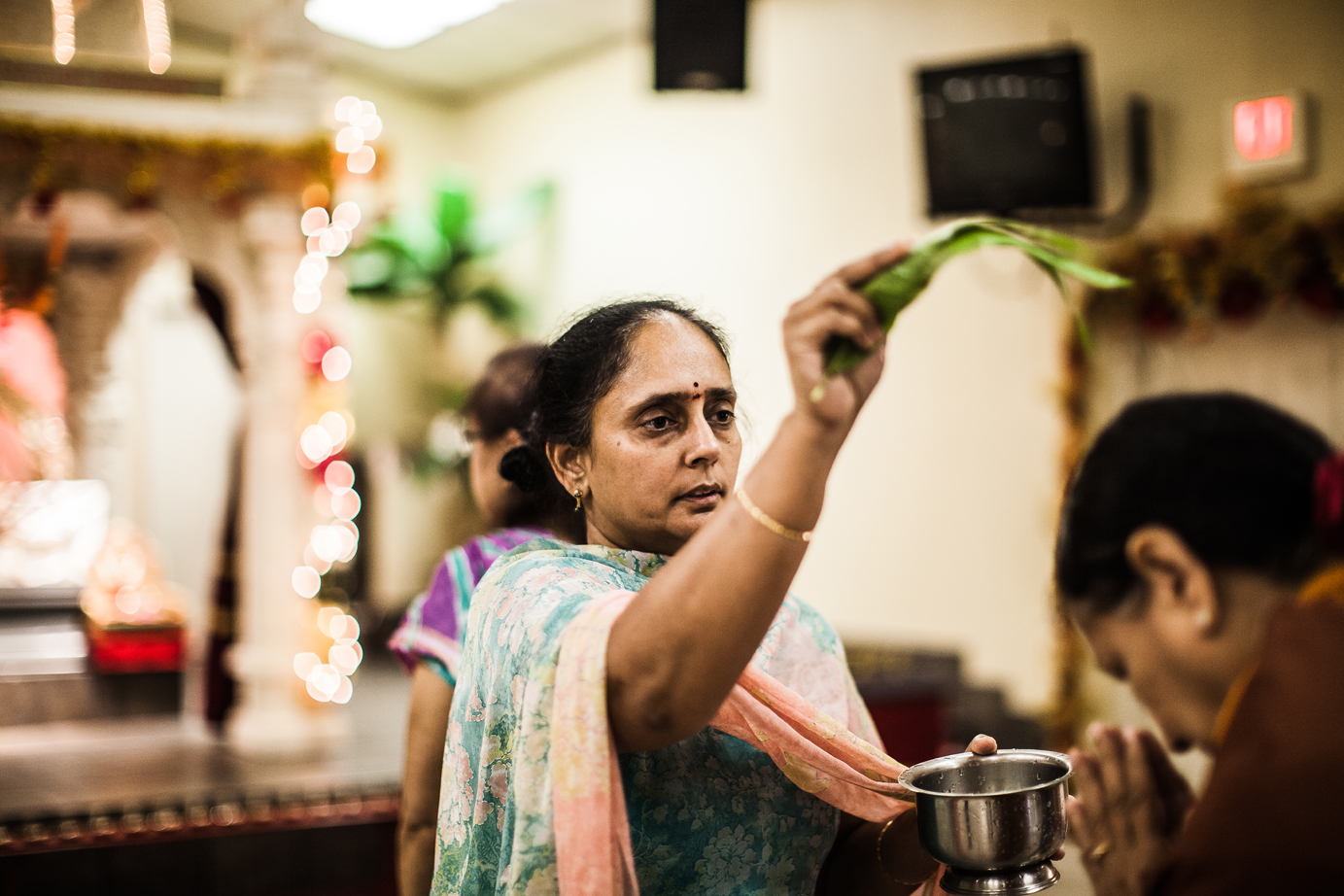 During prayer, many Hindu worshippers sit cross-legged in the lotus position on the floor. They will sometimes press their hands together at mid-chest in the anjali gesture.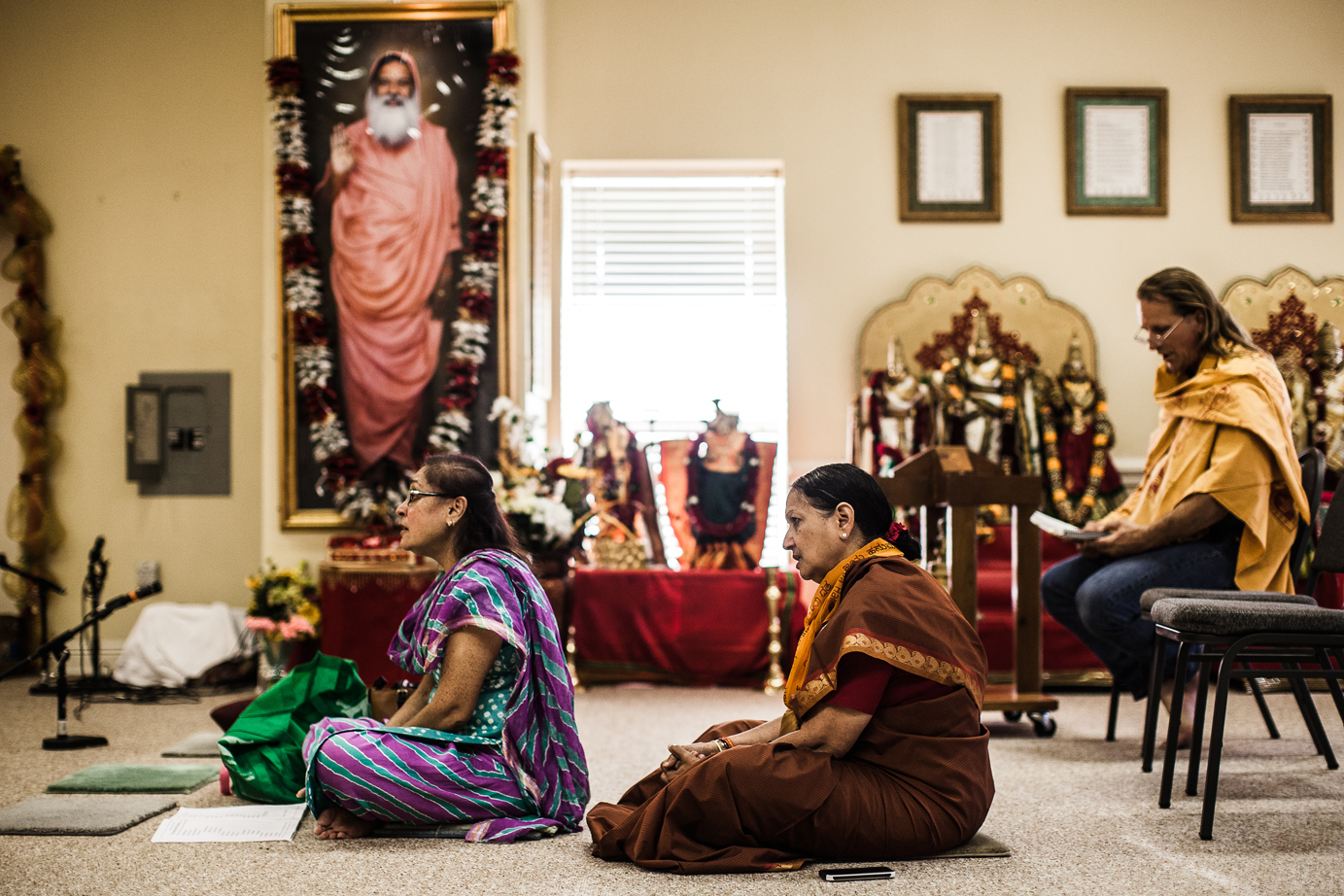 ---
A non-denominational Christian church, Metropolitan Community Church is led by Reverend Keith Mozingo and aims to be one of the most inclusive churches in the city. MCC has participated annually in the Baton Rouge Pride Festival.
MCC is a branch of the international Universal Fellowship of Metropolitan Community Churches movement, a group founded in 1968 that calls itself "the world's first church group with a primary, positive ministry to gays, lesbians, bisexual and transgender persons."
In addition to welcoming LGBT people and allies in Sunday services, MCC also hosts regular Alcoholics Anonymous meetings and a transgender support group. Rev. Mozingo addresses the congregation at large as "saints" in weekly e-newsletters.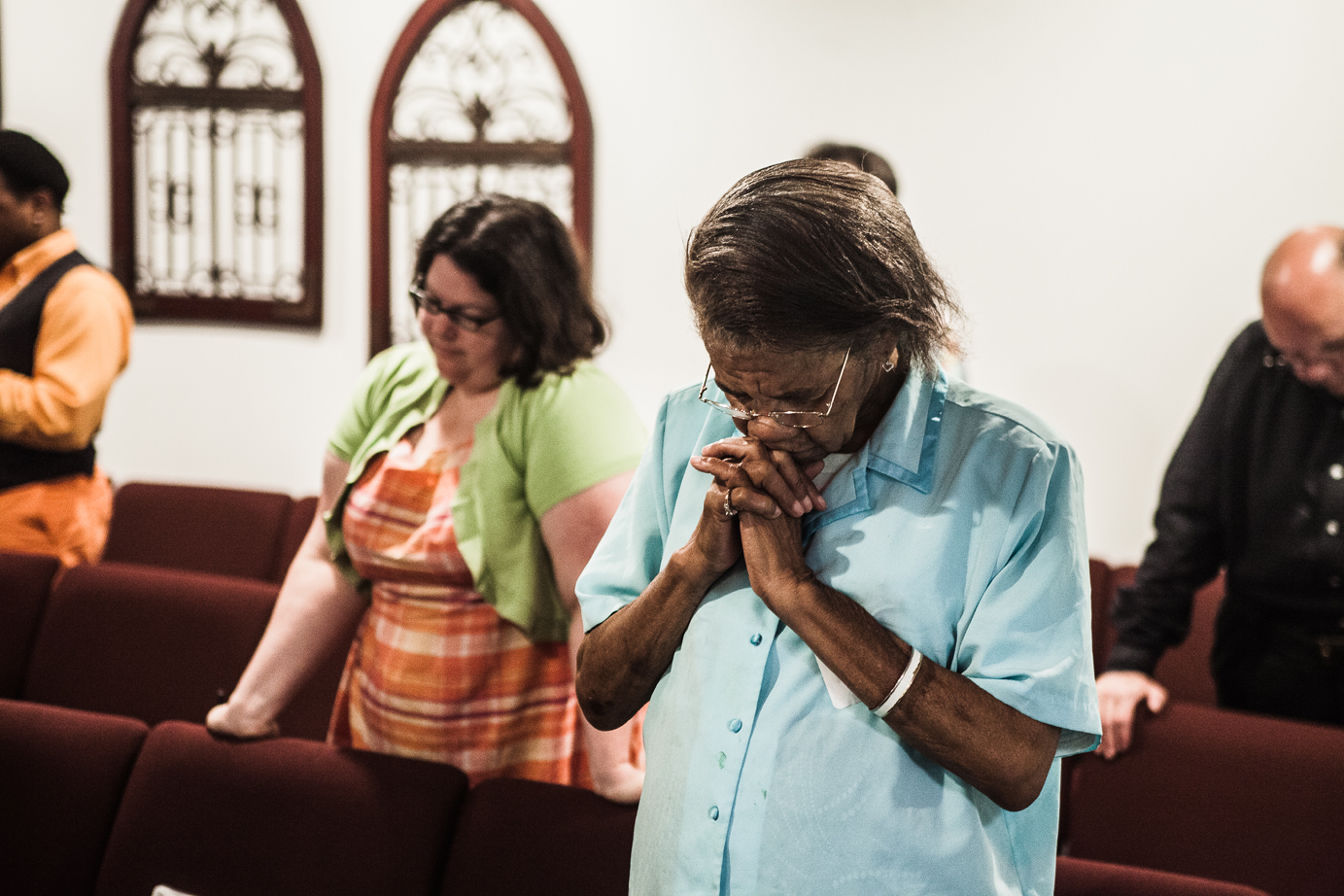 ---
Led by Reverend Leo Cyrus, New Hope operates under the National Baptist convention and lists its primary vision as "a spiritually mature, family-oriented, multi-generational church whose foundation is Jesus."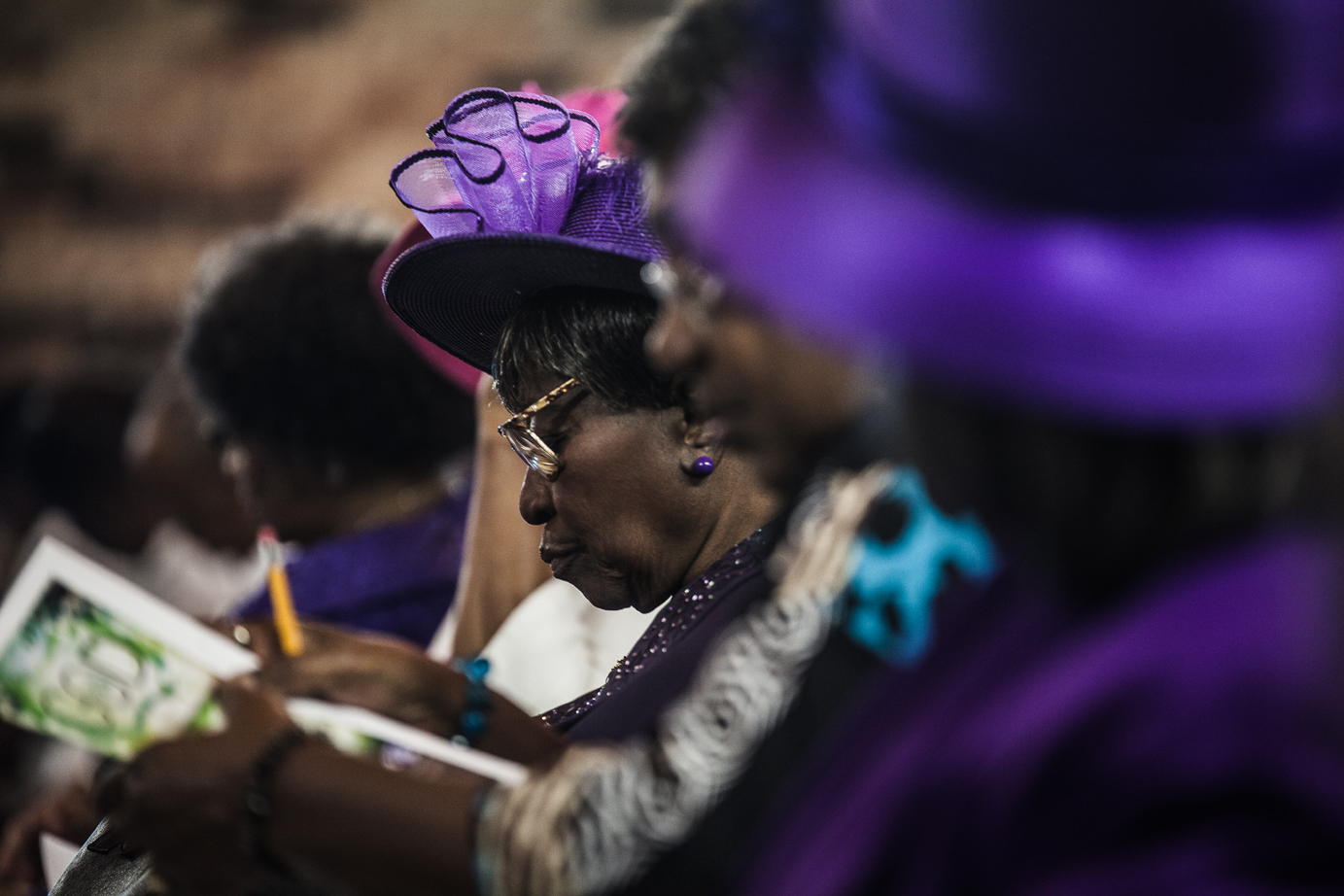 Unlike more formal Christian churches, New Hope combines gospel music and contemporary accompaniment to connect with worshippers of all ages.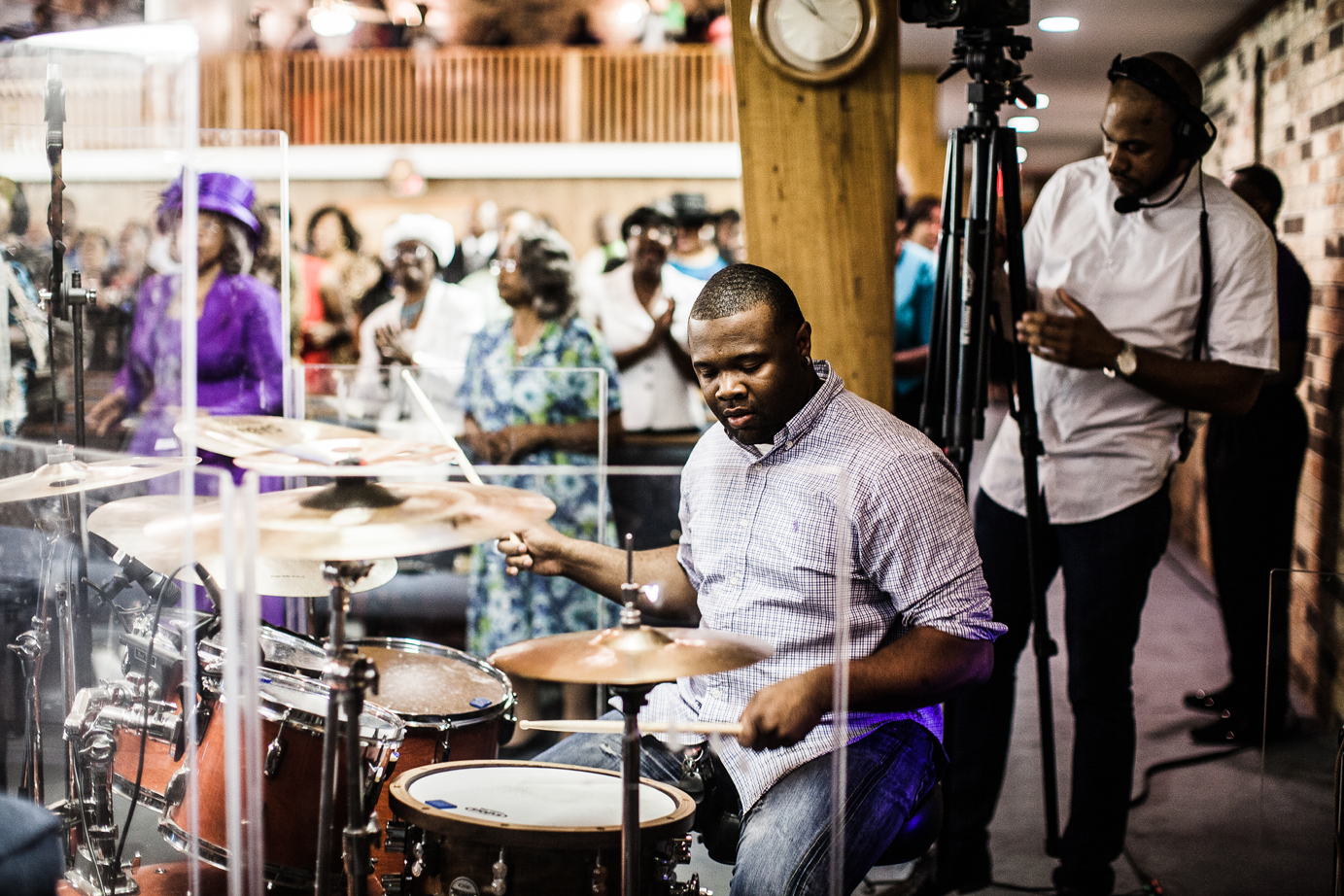 New Hope streams Sunday services live on their website, inviting the community to listen in on the weekly message, as well as one of their five different music ministries: Voices of Praise, praise team, youth and young adult chorus, men's chorus and women's chorus.
No matter the beliefs or style of worship, each worshipper in every service finds a higher meaning and purpose through their beliefs.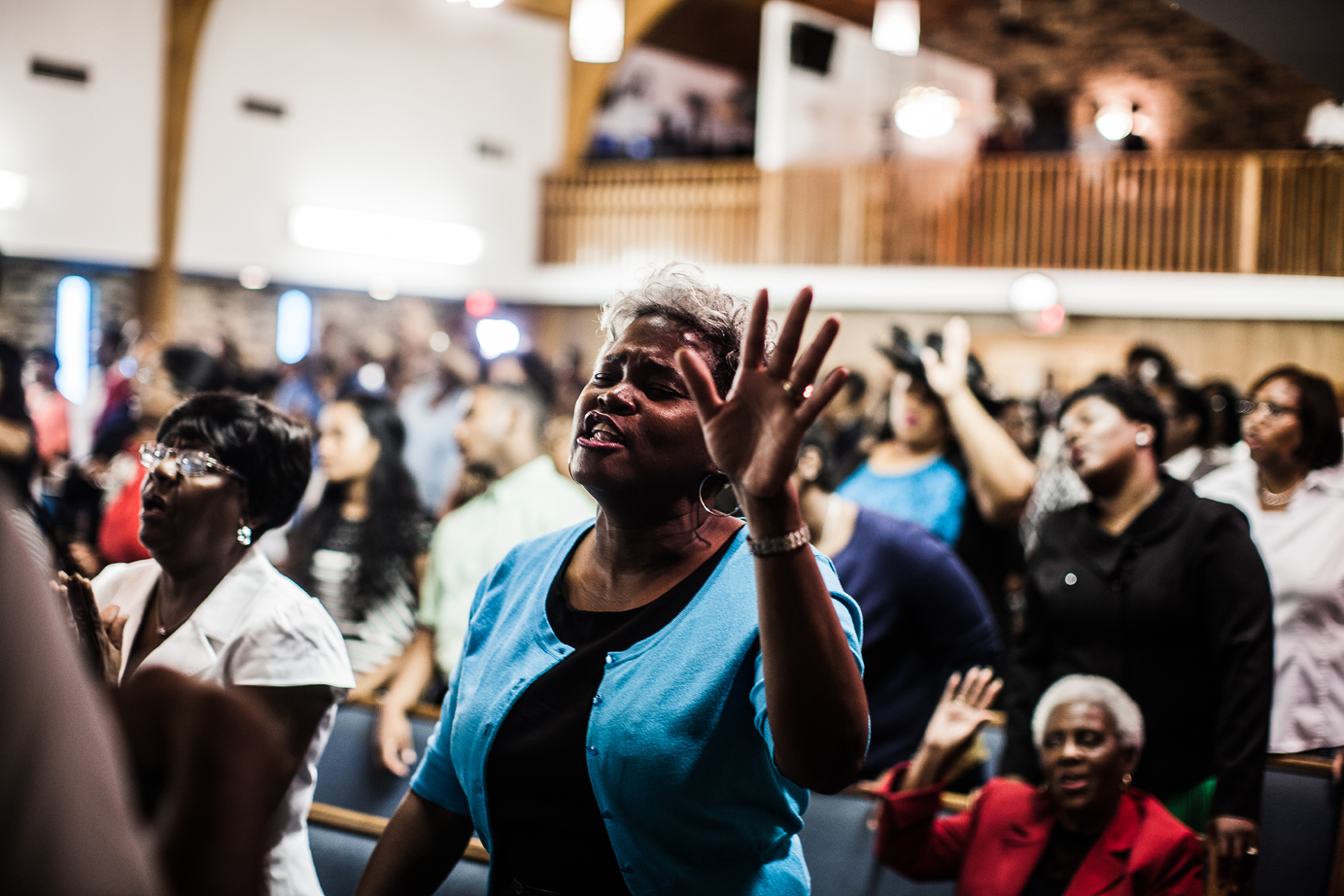 ---
On Friday evenings at sundown, Jewish congregations mark the start of Shabbat (the Hebrew word for Sabbath). Shabbat begins Friday evening and finishes on Saturday evening and is a time of rest, fellowship, prayer and meditation for Jewish observers.
During this Shabbat service, the congregation reads Hebrew chants from a prayer book called a siddur. Evening Shabbat service moves through nearly 20 different prayers, each with its own melodic inflections.
Members of the congregation are often called up to lead particular prayers or assist the rabbi with parts of the service.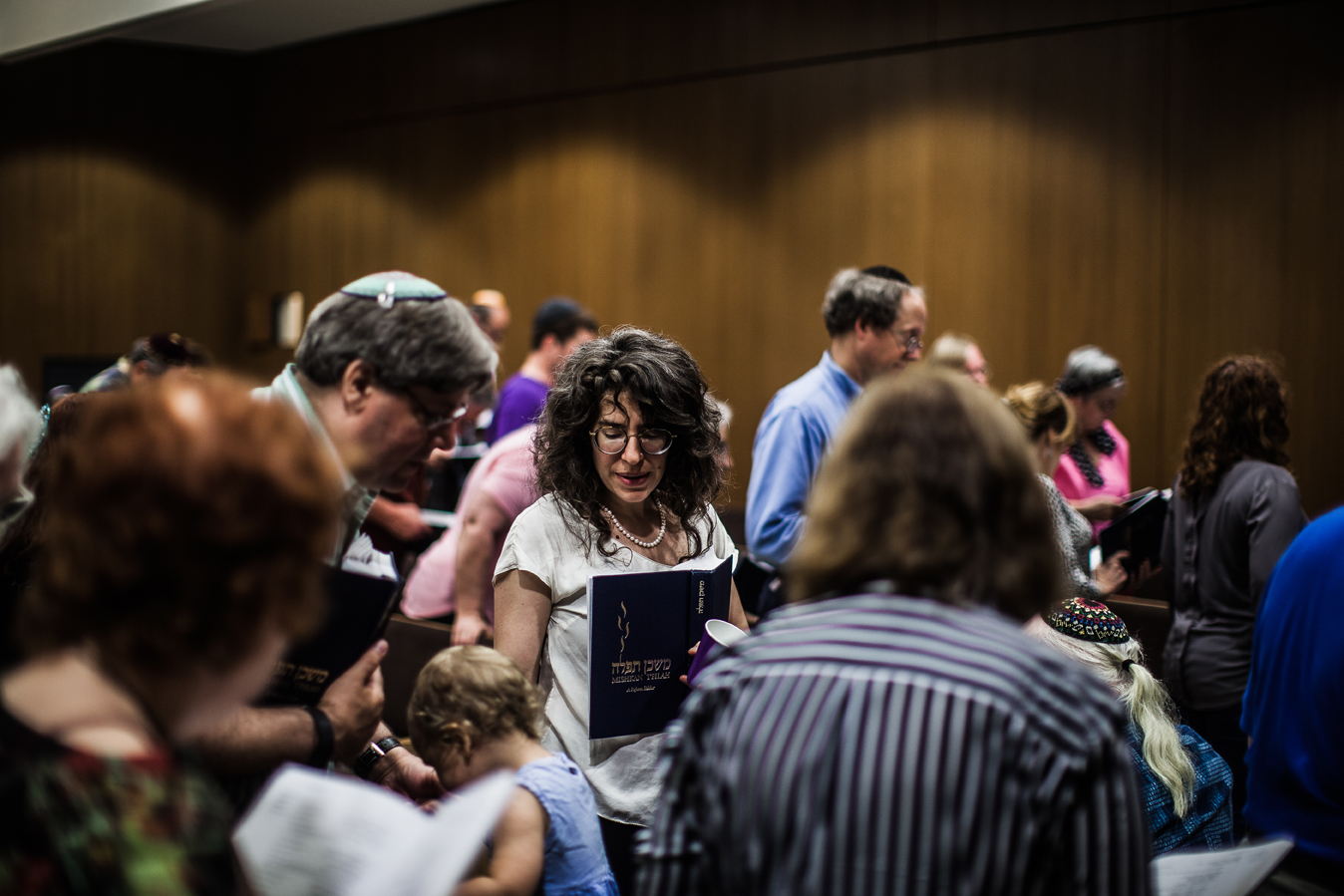 Even those who cannot read Hebrew script can participate in the prayers, which are also written out in the siddur with phonetic English spellings. A special siddur for children includes colorful illustrations and English translations.
---
In the style of many non-denominational evangelical Christian churches, Healing Place kicks off each service with concert-style praise and worship music in its arena-like auditorium.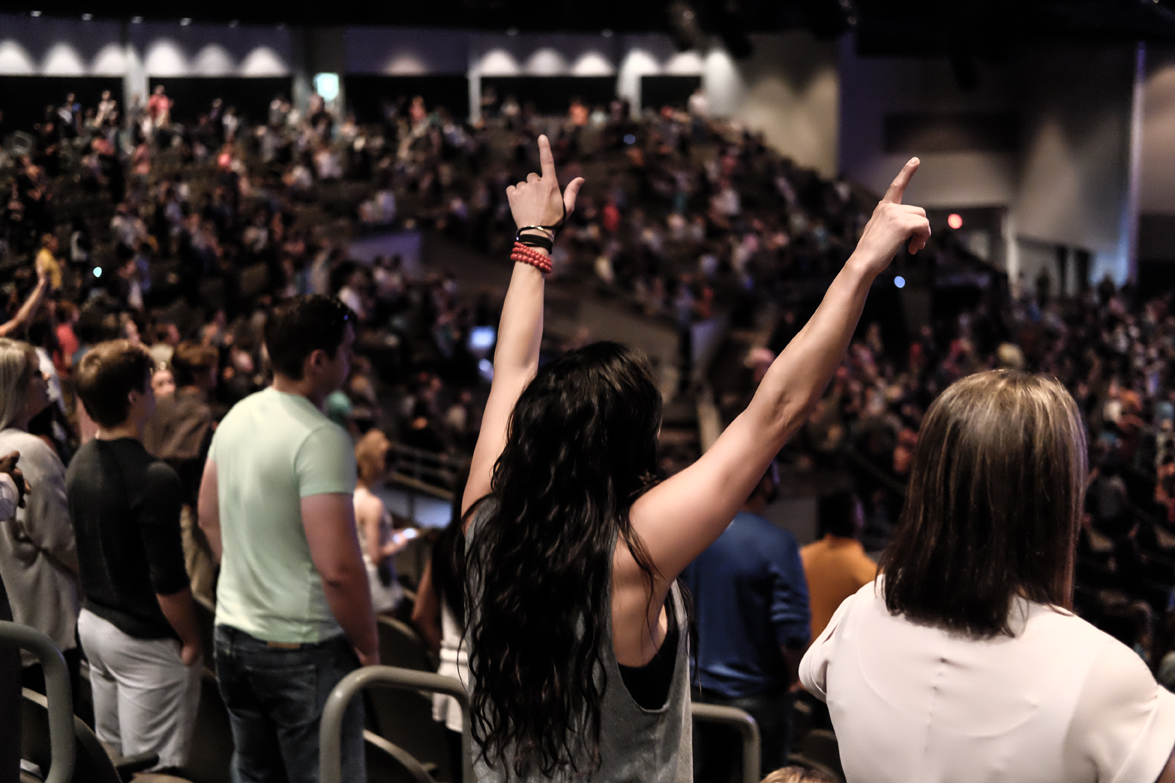 A Sunday morning service at Healing Place boasts thousands who gather for worship followed by tithes and offerings to support church ministries and a multi-point sermon with extensive scriptural notes, usually from Pastor Mike Haman.
In addition to its massive congregation, Healing Place live streams its Sunday services worldwide on the church website.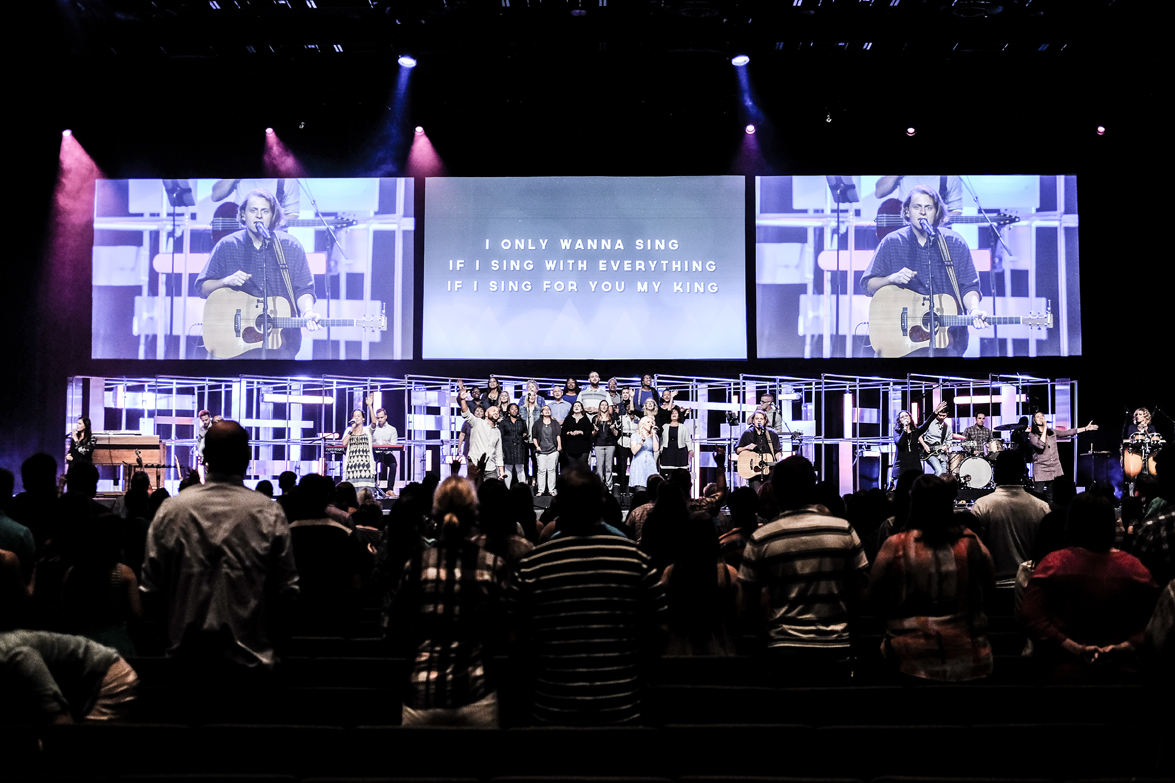 ---
For Spanish speakers in Baton Rouge, many churches—like Jefferson Baptist Church—have stepped up to provide smaller services in Spanish.
Pastor Miguel Flores leads a small Spanish-speaking congregation in a sermon and prayer service twice a week in a room inside Jefferson Baptist's offices.
---
This article was originally published as a three-part photo-essay series in the September, October and November 2016 issues of 225 magazine.