While informal gatherings with food and socializing have been around for a long time, the specific origins of tailgating as we know it today are a bit more complex. Let's delve into the cherished American pastime—and how it made its way to the campuses of LSU and Southern University.
Sources: sportsteamhistory.com, lsusports.net, supertailgate.com, history.com, ncaa.com

1869
The birth of college football
Rutgers and Princeton play the first college football game on Nov. 6, 1869. Fans begin gathering around the stadiums to celebrate their teams.
---

1893
LSU Football launches
LSU's football program is established as the LSU Football Club by the Dr. Charles E. Coates.
---
Late 1800s – Early 1900s
The emergence of pregaming
Informal gatherings start sprouting up around early football stadiums. Fans tote food and beverages.
---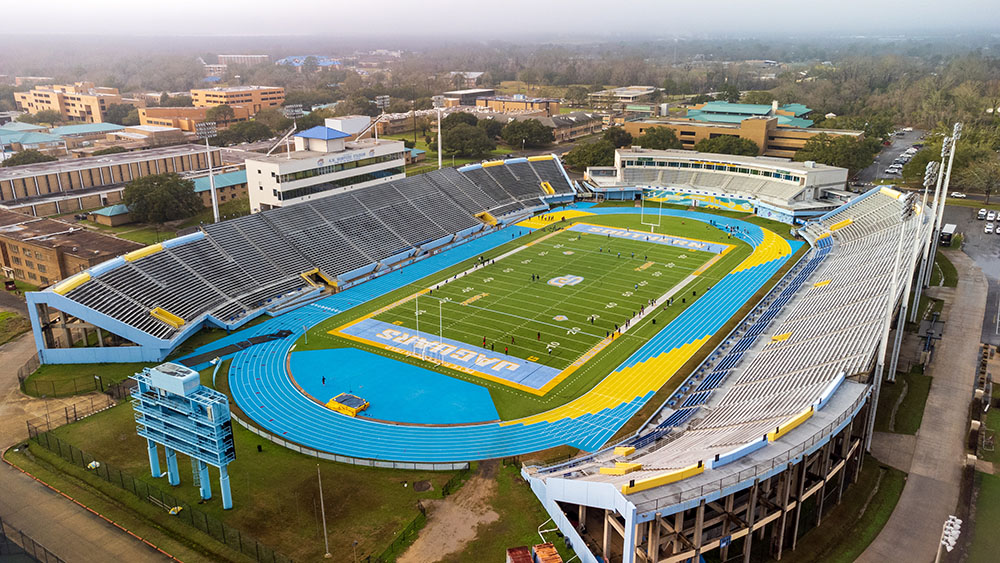 1916
Southern joins the game
Southern Football starts its own game-day journey.
---
1930s – 1940s
The rise of tailgating culture
The Great Depression and World War II haven't dampened enthusiasm for college football. Tailgating becomes more organized and widespread, as fans set up elaborate feasts.
---
1950s
Mass production of portable grills and coolers
As tools for cooking-on-the-go become more accessible, tailgating explodes.
---
1950s – 1960s
Tailgating at LSU and Southern University
LSU's 1958 national championship victory galvanizes local fandom. Tailgating is now a vibrant part of south Louisiana culture, with fans cooking up regional delicacies outside Southern and LSU.
---
1990s
Going on the road
ESPN, which launched in 1979, first takes its ESPN College GameDay "on the road" in 1993. Viewership takes off. Meanwhile, tailgating reaches new heights as fans invest in decked-out setups.
---

2000s
A digital makeover
With advancements in technology and social media, fans begin using online platforms to coordinate tailgating parties, share recipes and showcase game-day fervor. Fans can now pregame remotely through their TVs and mobile devices.
---

Present day:
A time-honored tradition
The camaraderie, spirit and joy of tailgating continue to play a vital role in the college football experience for both institutions.
---
This article was originally published in the September 2023 issue of 225 magazine.