---
LSU senior economics major Nicholas Robichaux remembers getting chills the first time he saw the Golden Band from Tigerland perform. The Thibodaux native was 8 years old and he'd come to Baton Rouge with his family to see LSU play Ole Miss.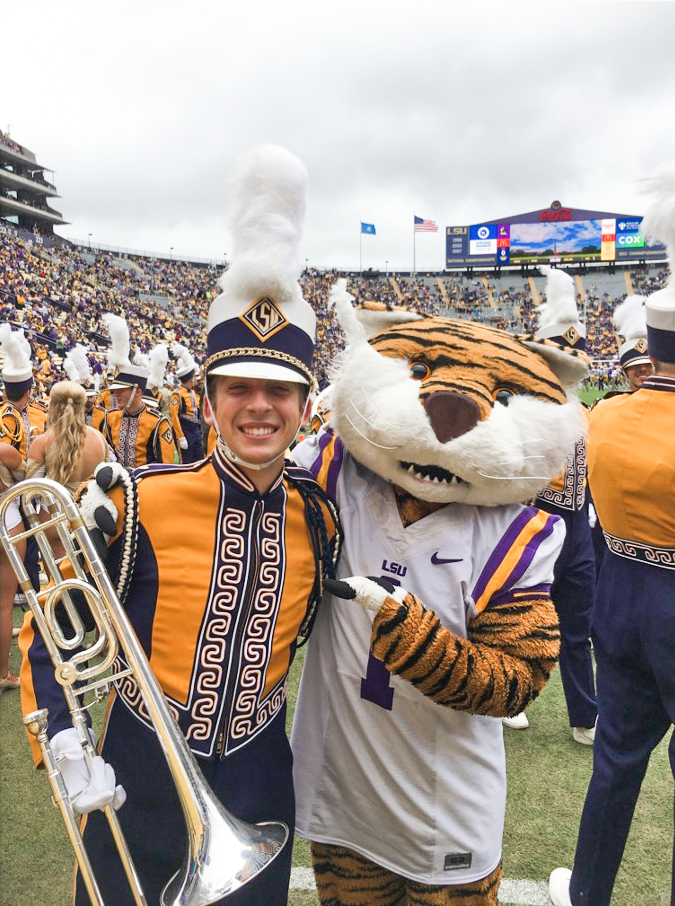 "Watching the pre-game was something I will never forget," Robichaux says. "I knew one day I wanted to be in the marching band."
Robichaux became a member of the LSU Tiger Marching Band's trombone section three years ago. This fall, he will serve as the band's drum major, the student band member who leads the 325-member troupe and ensures its painstakingly crafted game-day agenda is carried out.