Editor's note: This article has been updated to clarify an H&R Block statement.
Lately, women's sports have been getting more attention. The LSU women's basketball team's victory over Iowa in the NCAA championship game on April 2 smashed records as the most watched women's championship game ever with 9.9 million viewers—more than double last year's numbers.
But behind the increased exposure during March Madness is an ongoing issue about NIL gender equity, say some experts. One local athlete is part of a nationwide NIL endorsement campaign to call attention to the matter by highlighting female athletes across a wide variety of sports and schools.
Female college athletes see 23% in NIL sponsorships while their male counterparts land 77%, according to a study by the NIL matching platform Opendorse. That disparity prompted national company H&R Block to create the A Fair Shot campaign in 2022, which establishes NIL deals with NCAA Division I female college athletes. The 2023 A Fair Shot class of 50 includes Southern University sophomore tennis player, Paris Washington, the only Louisiana student athlete on the nationwide list.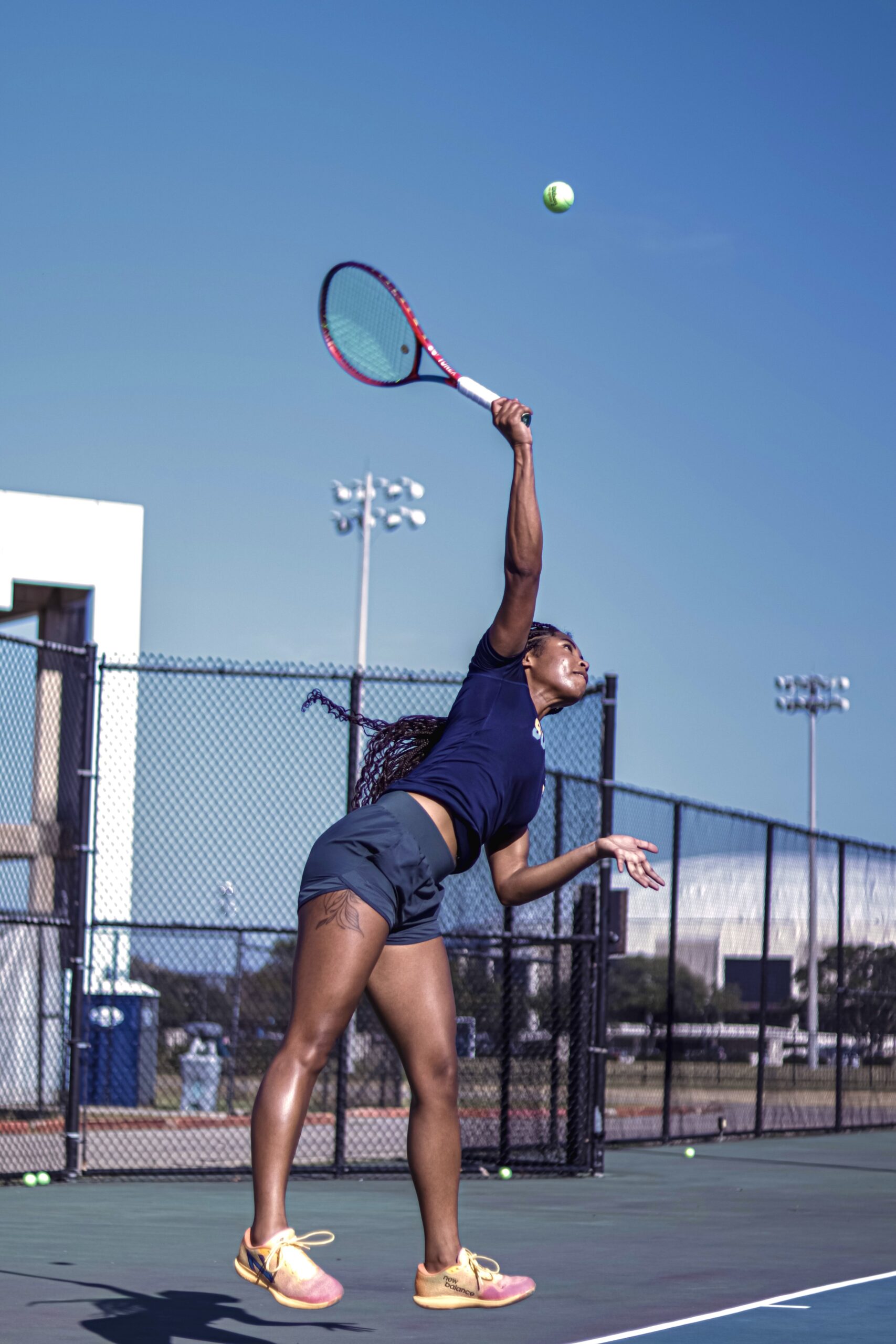 "It's definitely been my biggest NIL deal," says Washington, who declined to reveal the amount she's receiving from the national tax preparer. "I've done two smaller ones. But I had been trying to get into it for a minute, and I was kind of getting discouraged."
A big emphasis of this year's program was to recruit athletes from sports that receive fewer NIL endorsements, including tennis, swimming, ice hockey, rowing, lacrosse and others. A handful of gymnasts were also selected, including Trinity Thomas from the University of Florida, whom many Tiger gymnastics fans know from conference meets, and Olympian Jordan Chiles, who now represents UCLA. In addition, the 2023 campaign emphasized athletes from Historically Black Colleges and Universities. Seven of the 50 athletes are from HBCUs, including Washington.
A Bossier City native, Washington started playing tennis at age 5. She grew up playing doubles with her sister and was a state doubles champion her sophomore year in high school. She decided to place her high school tennis career on hold when her mother was diagnosed with breast cancer, she says. Later interested in resuming playing tennis in college, she approached Southern head coach Jeffrey Conyers about a spot on the team. Now one of the Jag's top players, Washington is majoring in Rehabilitation Studies and hopes to become a tennis pro.
"I'm leaning toward working with kids," she says, "and coaching and teaching tennis."
A Fair Shot started last year with a $1 million total campaign that included endorsements for inaugural spokeswomen (and now familiar) Caitlin Clark, Iowa's All American point guard and scoring phenom, and Zia Cooke, University of South Carolina point guard and part of the 2022 women's basketball national championship team. Cooke remains a spokeswoman for the 2023 campaign and is joined by three others, Aniya Hoggatt, a track & field athlete at Florida A&M University; Anessa Campos, a soccer player at Cal State University Northridge; and Jordy Bahl, a softball player at the University of Oklahoma. 
The group of 50 athletes were chosen for being up-and-coming leaders in their sports and communities, for their potential to meet competitive milestones and for their academic history, according to a prepared statement from H&R Block. Along with a cash deal, H&R Block is also providing athletes technical assistance with filing taxes and reporting new income.